As David and I both have birthdays within a week of each other, we always enjoy a birthday festival that lasts from one week to the next. Birthday festival, that's a thing, peeps!
This year, however, we've taken the birthday festival to a whole new level, it's been huge! In some weird and wonderful way, we've kept the party swinging for most of the month but here are a few of the highlights.
David started his birthday in a sugar coma after a breakfast of Kit Kat Cake.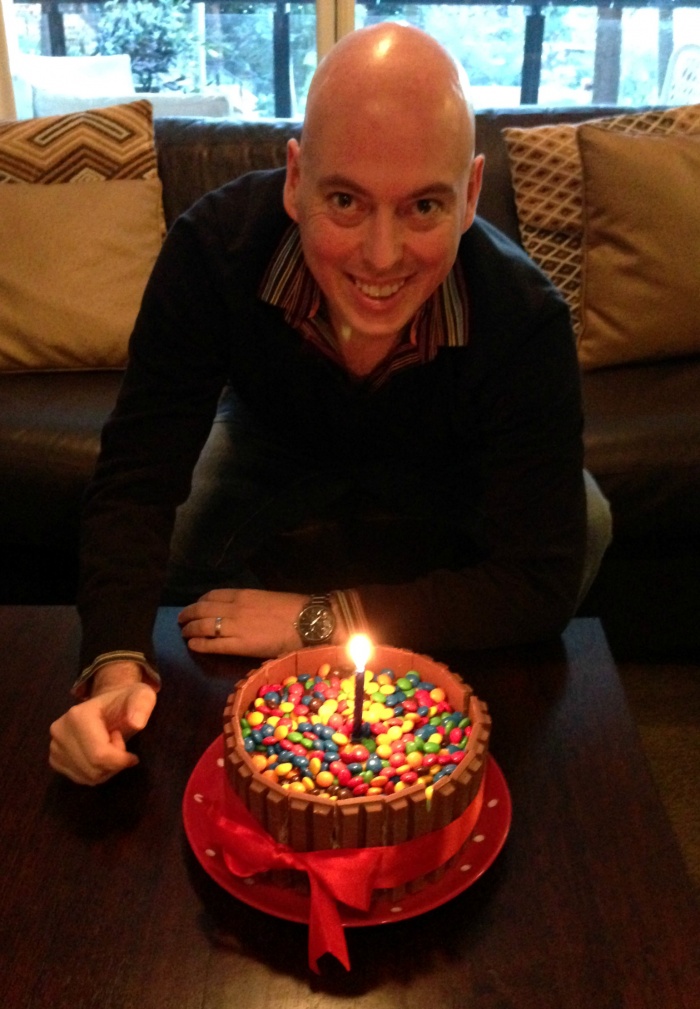 We celebrated in style, with cocktails at one of our favourite small bars, Shady Pines where my Drugstore Delight cocktail came with a popsicle. N-ice, n-ice baby!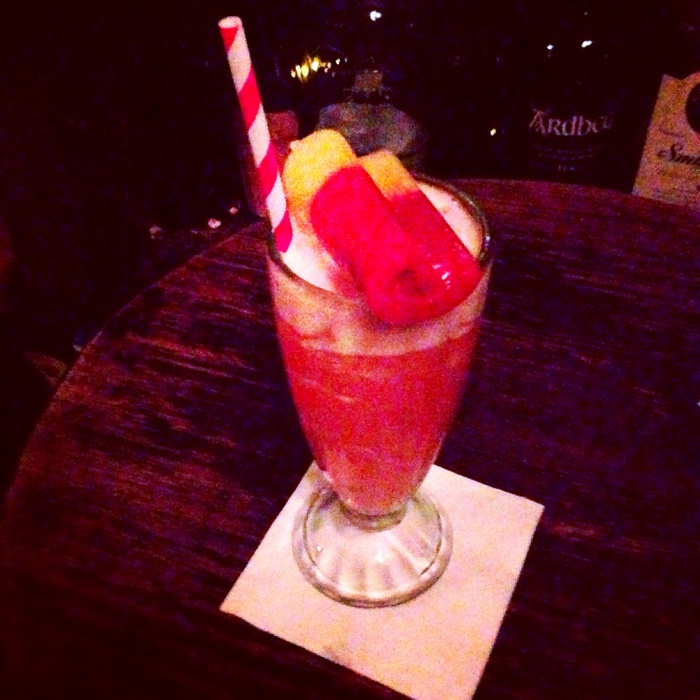 David got to chose his favourite food for his birthday meal. Schnitzel! Una's apparently serves some of the best schnitzel in town so we gave it a birthday whirl.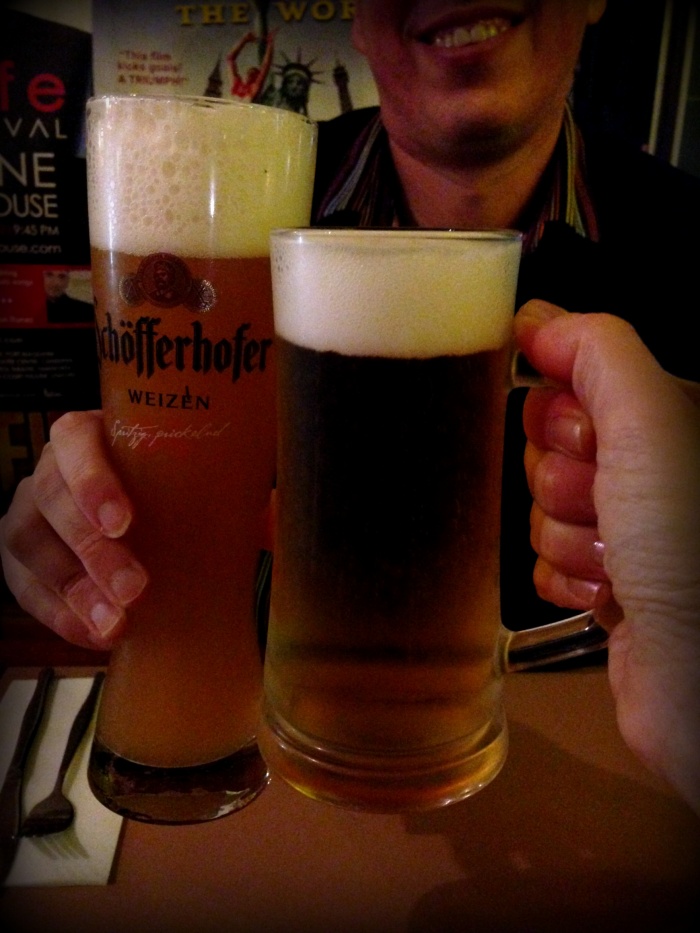 There was beer and cheer and giant schnitzels at Una's which was conveniently located across the street from Messina  aka Gelato  Heaven. With so many flavours to choose and so little room in our bellies, we got some Steve Jobs (Caramelised white gelato with white chocolate and macadamia crunch) and a Spider (creaming soda and vanilla) to take away. The last time I came here was for the giant gelato degustation. My sugar levels still spike just thinking about the experience.
We had a joint birthday celebration at Aria with friends. This place is Fancy  and the dining is Fine, notice the capital Fs. The views of the harbour were breathtaking, the service spot on and the food was amazing. Just like we imagined and more. The birthday petit fours were an especially  sweet surprise.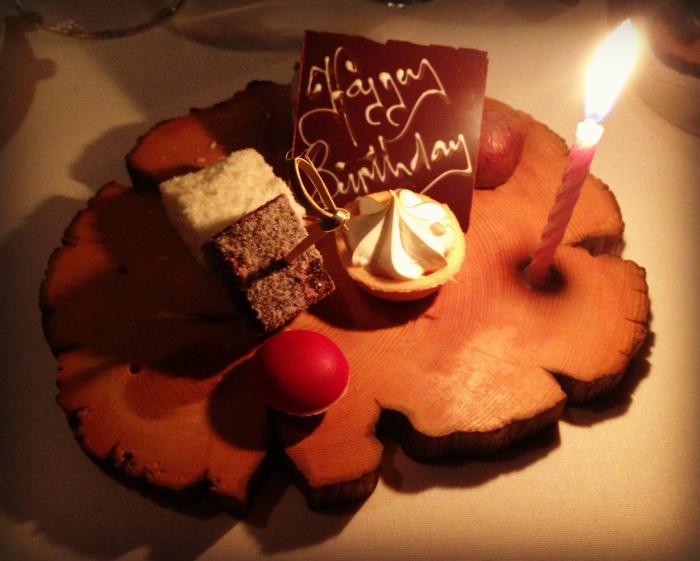 There are 7 days inbetween our birthdays every year where we enjoy being the same age. And then I  go and get one year older.
When I was young, I never thought I'd love getting old so much. But then again, I never thought I'd get cancer and face the prospect of  a distinct lack of birthdays. These days getting older is a priviledge and I cherish and relish every trip around the sun. It's such a blessing.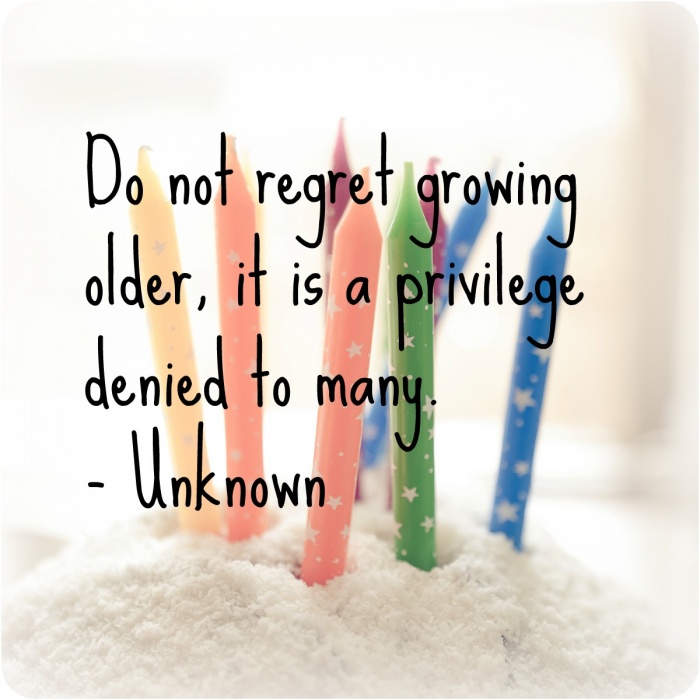 This year we decided that we would forego presents now that we're grown ups and all but there were lots of lovely cards.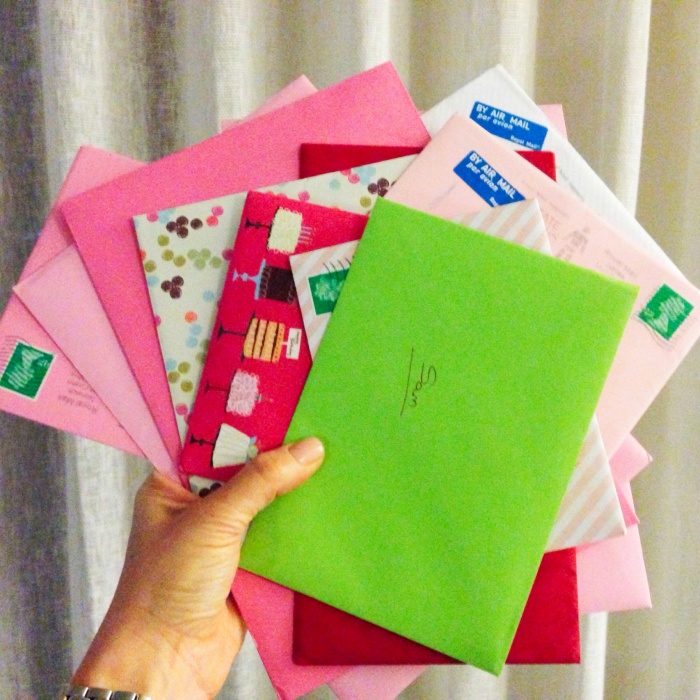 The office peeps pulled out all the stops with a veritable cake fest. There were so many candles, I'm surprised we didn't set the fire alarms off. A-cat-ah made these divine lemon and almond tarts and a raspberry and almond cake,  Guy made a Lemon and Caraway Cake and Romey  made some beautiful bliss balls…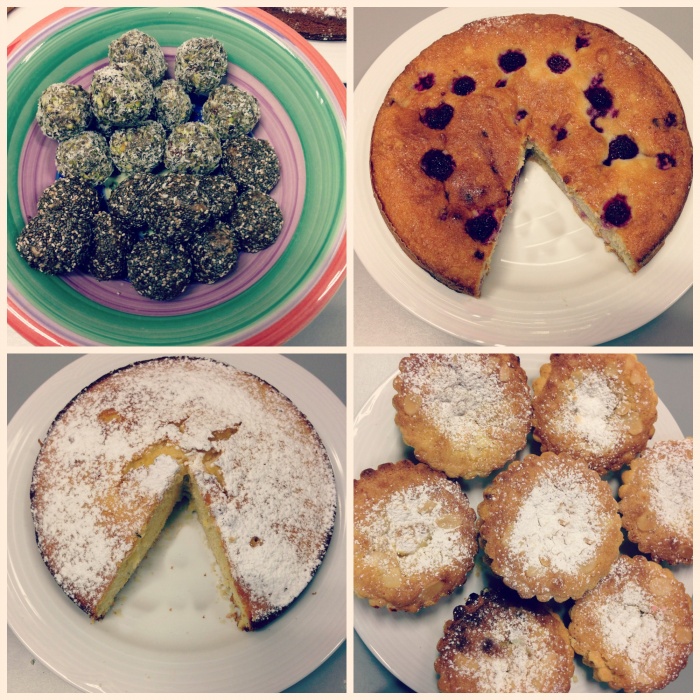 … and these egg-free excellent coconut macarons. Recipes coming soon!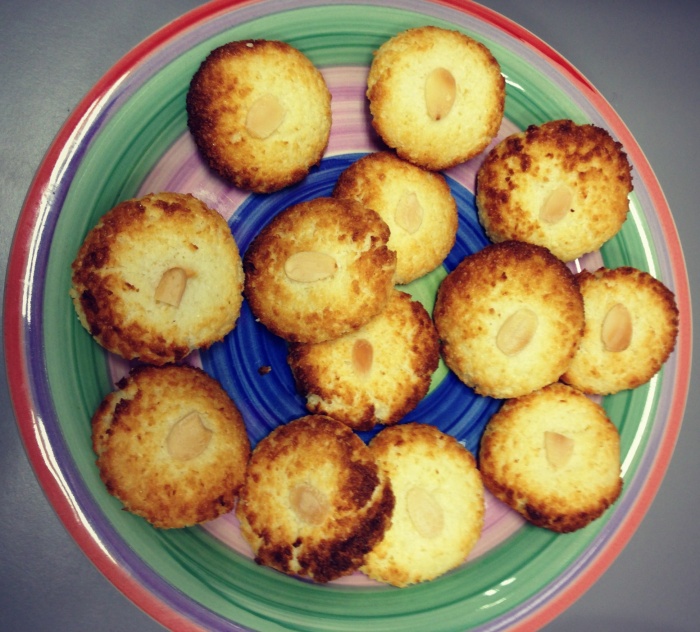 As it was my birthday, I thought I should try everything. I was so spoilt. And so full.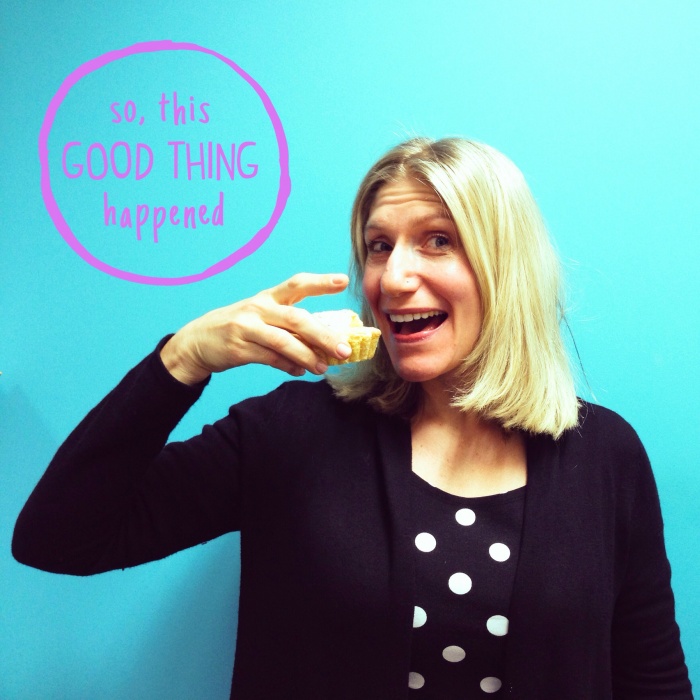 David made the ultimate sacrifice and bowed out of his Wednesday night football fixture to take me to Strictly Ballroom at the Lyric Theatre. If you loved the movie, you would love the show. Classic kitsch, groovy moves, top tunes, amazing abs and so many sequins! Oh, I love me a good musical.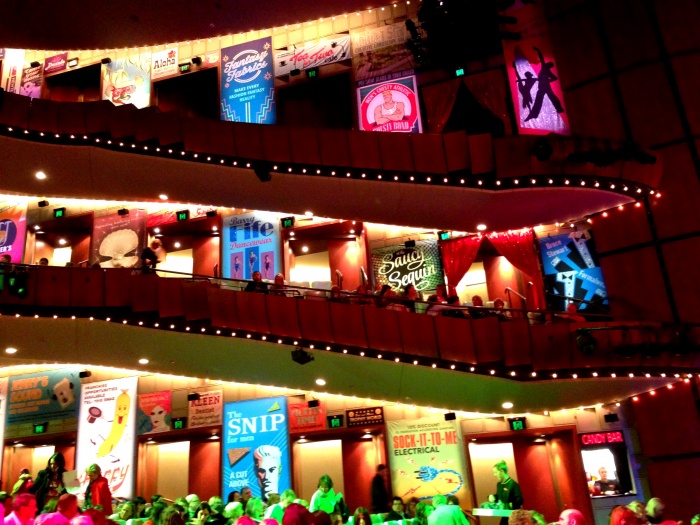 We had pre-theatre birthday dinner at the casino. A food court dinner is always a winner, because everyone gets to eat exactly what they want without having to compromise. And I'm not very good at compromising. Especially when it's my birthday.
No prizes for guessing what I chose… because everybody knows a birthday isn't really a birthday without dumplings.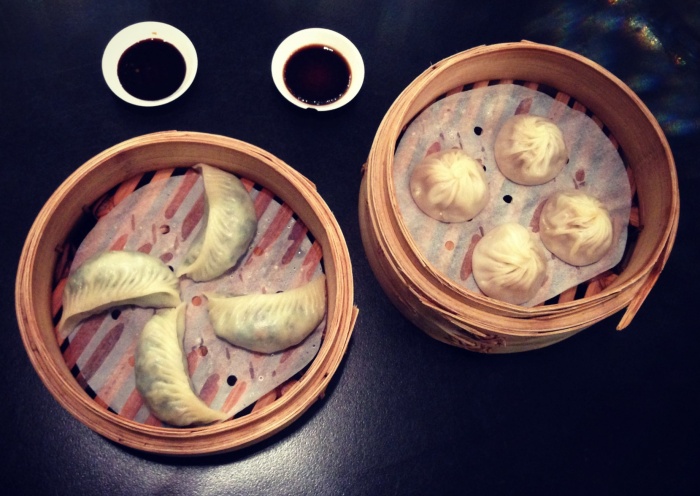 I  hot footed it to Messina  before the crowds for one scoop of  Twixed (milk chocolate with shortbread and caramel) and one scoop of  Cremino (salted caramel gelato with fudge, meringue and amaretti biscuits)  – double the deliciousness. This is a personal best. Two visits to Messina in as many weeks. Woot woot!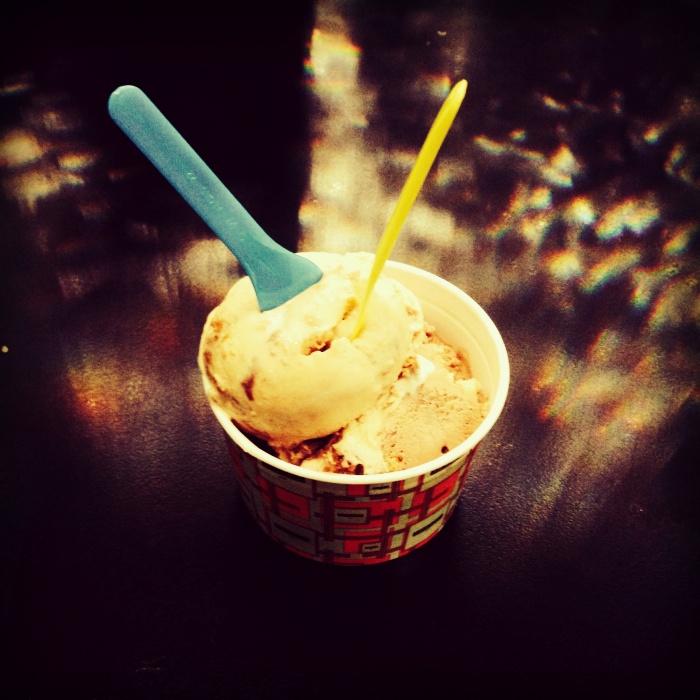 I crossed another thing off my 101 things in 1001 days list when we enjoyed High Coffee at the Intercontinental, Sydney. It was highly calorific, highly delicious and highly caffeinated. What's more, I  highly recommend it. You can read my review here.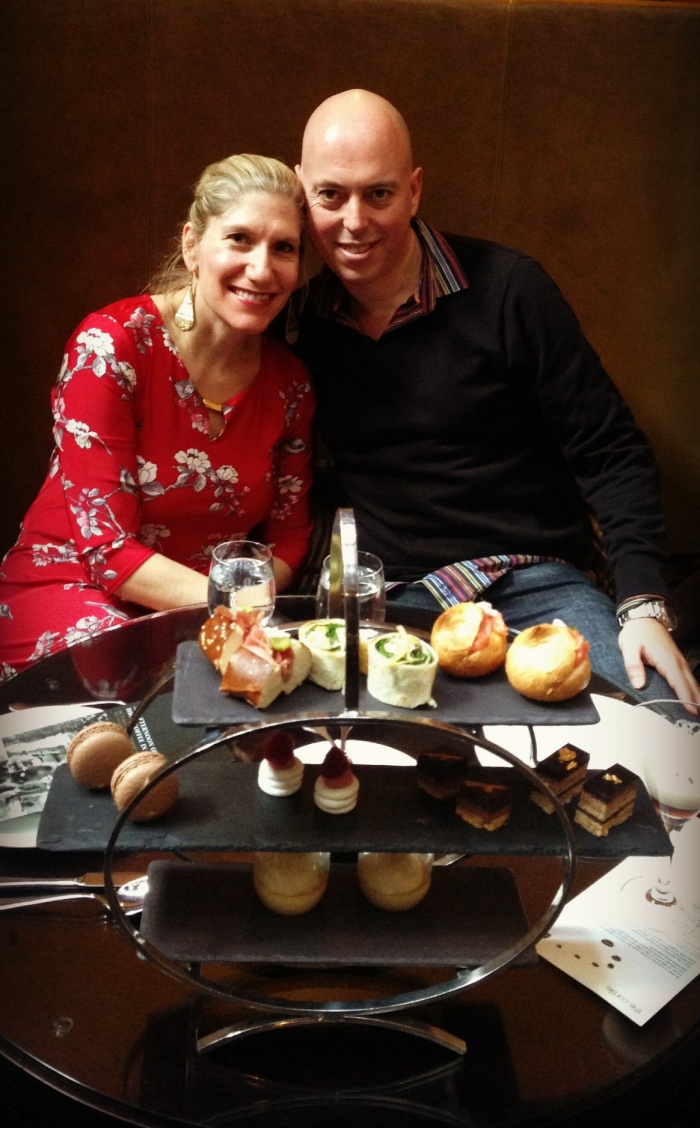 And as if all that wasn't enough,  there were cronuts. It wasn't my first birthday but it was my first cronut. I popped my cronut cherry with   Katie 180 and we  celebrated both our birthdays with  baked goods of our dreams.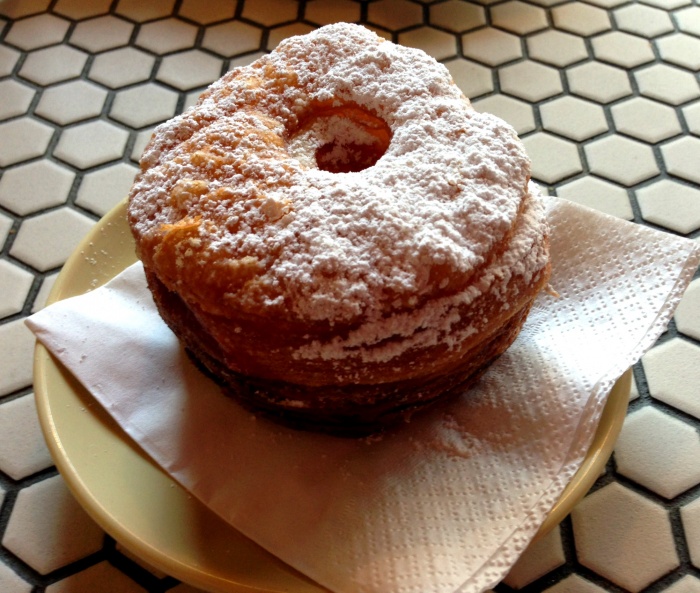 The Birthday Festival has been immense and I have loved every minute. I think it will take me another trip around the sun to get over it!
Do you  love birthdays?  How do you like to celebrate yours? And tell me, what would be a winner dinner on your birthday?