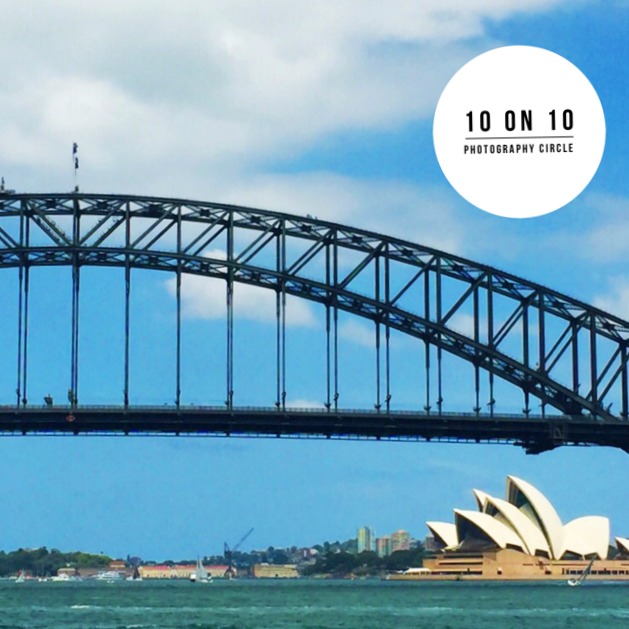 It's the last photography circle of the year, and we're living dangerously. First up, we're posting on the 11th, because yesterday was the 10th and I was busy down the rabbit hole. Of course, I could have titled this post, 10 on 11, but why break the habit of a lifetime? Although, it's only the habit of a year, (this year) more like! Sticking to things is not my strong point, but I'm pleased I've stuck with my photography project this year, I've had such fun with my photos and hope you've enjoyed them too.
A huge shout out to Jen  and  Cathy for masterminding this operation and for sharing the photo fun across three continents! Don't forget, when you've finished checking out my pics, be sure to take a yourself on a little sunday outing around the photography circle, and your first stop will be Steph. I can't wait to see what she's been snapping!
Of course, it being the last photo circle of the year, I raised my rule bending game to a whole new level, and didn't take these photos on one day, instead I took them in one week, and I didn't take them on one camera, I used both my trusty iphone and my Olympus (like a boss, now I've read the manual!) It wasn't any ordinary week though. It was the week the visitors came to town!
I love it when we have overseas visitors. When you live so far away from your friends and family, it's always a treat when they come to town. Especially when said visitors are your "surrogate" parents, and ours are called Linda and Geoff. Of course, they're not surrogates in the literal sense, but if we could choose an extra set of parents and they could choose and extra couple of kids, I'm pretty sure we'd choose each other.
I first met Linda when in the olden days when I was training to be a teacher. I was on my first teaching practice in her class of very colourful characters. It was an unforgettable experience for so many reasons, not least because we became firm friends.
Linda and Geoff aren't first timers in Sydney and I was keen for their itinerary to include some old favourites and some new adventures.
The first stop is Balmoral. A visit to Balmoral isn't a visit to Balmoral without a walk along the promenade and a visit to The Boathouse. I order this outsize lamington which reminds me that  making lamingtons is one of my things still to do on my 101 things in 1001 days. I see a coconut apocalypse in my kitchen in the very near future…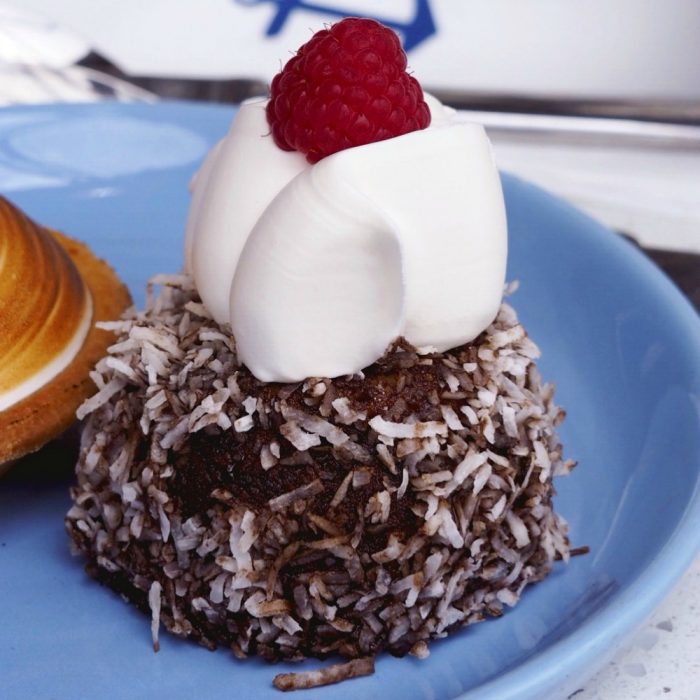 While we are indulging in the Boathouse's baked goods, Linda's sunnies fall through a gap into the decking, and into the sea below. I put on my big girl panties and take off my shoes and run under the boardwalk to find them, which is quite an effort as without my own glasses, I'm as blind as a bat. Huzzah for Harriet, a Boathouse team member who accompanies me, strips off her shoes and wades into the water to rescue the sunnies. What a trooper! Forget about holding onto your hats, hold onto your sunnies!
The next day we are back at the beach, this time at Manly. We work up quite a thirst after our walk to the beach so we head back to the wharf to refuel at Manly Wharf Hotel where the beer is cold, the nachos are enormous and the view is mighty fine.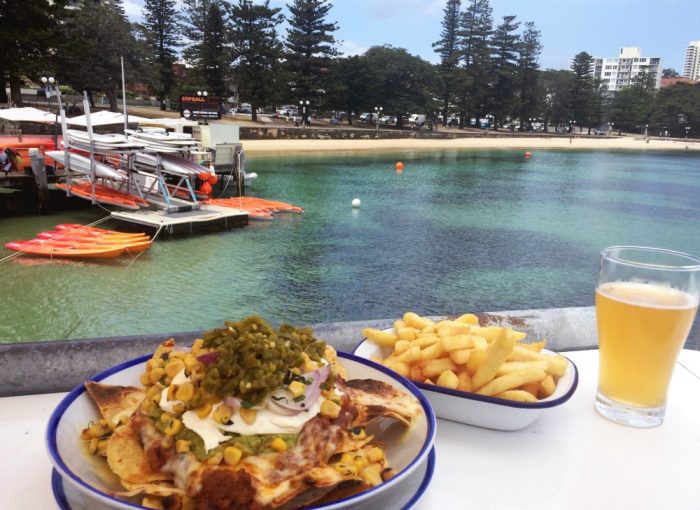 Having afternoon tea is high on Linda and Geoff's wish list so the Gunner's Barracks is a must visit. It is hands down my favourite place for afternoon tea in Sydney. The tasty treats and coastal views are hard to beat. As you will see, I didn't get to snap the views because I only had eyes for the scones.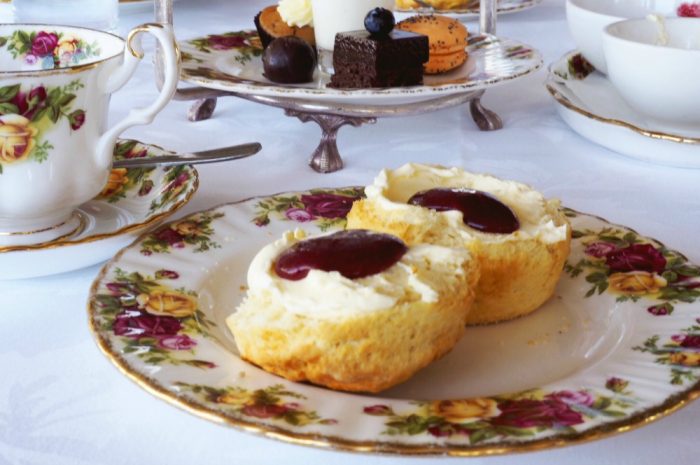 Linda (she who is a font of all knowledge,) settles the jam and cream debate for us. Apparently, a Devonshire tea is cream first, then jam and a Cornish tea, is jam first, then cream. I can Devonshire tea like a boss!
Getting a jamicure is all part of the five star treatment at Hotel Sam and David. Look how good Linda's nails look! I love a bit of a Sunday brunch with a Thursday afternoon tea!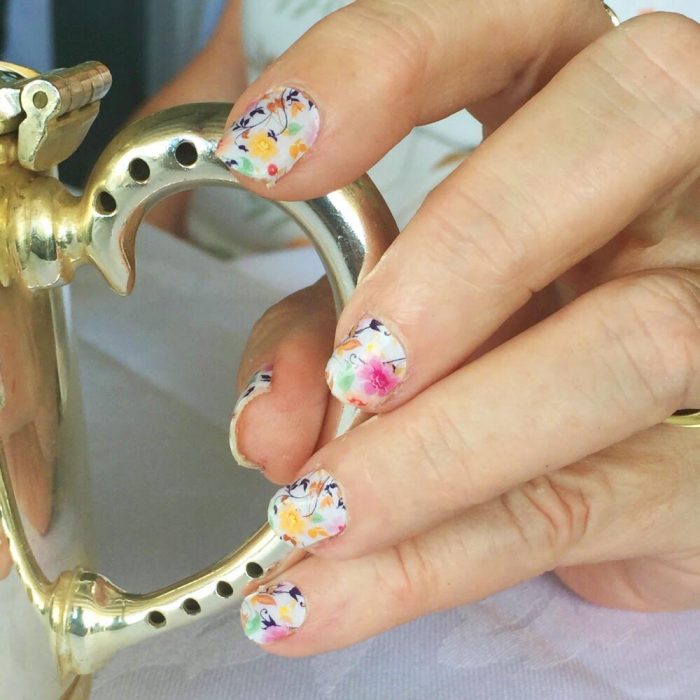 At the end of the week, I wake up to the news that my beloved uncle has passed away suddenly and I'm devastated. I may have lost my uncle, but I have beautiful, thoughtful friends who send me flowers. Flowers always make me happy even when I'm sad.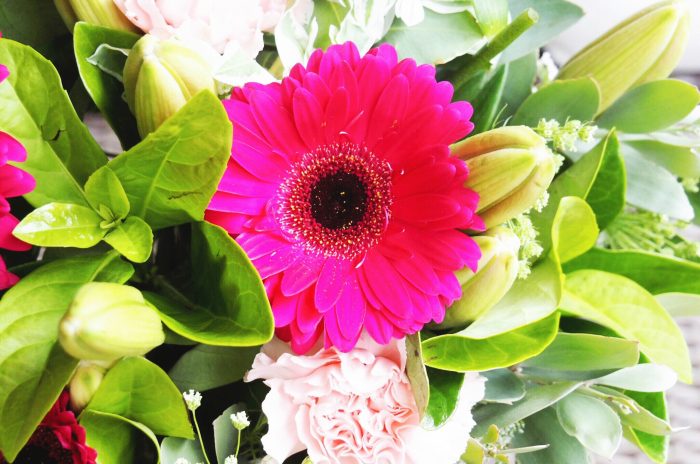 The surrogates have a day in the city on their own, where they revisit all their old favourites which include the Opera House, a ferry ride and a visit to the QVB.
Linda and Geoff are so easy to host and in the whole week they are in town, they only have one request… Pies, please! I can't let them leave town without an Aussie meat pie, and a homemade one at that, so I totally bake my feelings and then eat them! These Beef and Mushroom Pies are the ultimate short cut. We serve them with lashings of mash and David's speciality a la maison, smashed peas.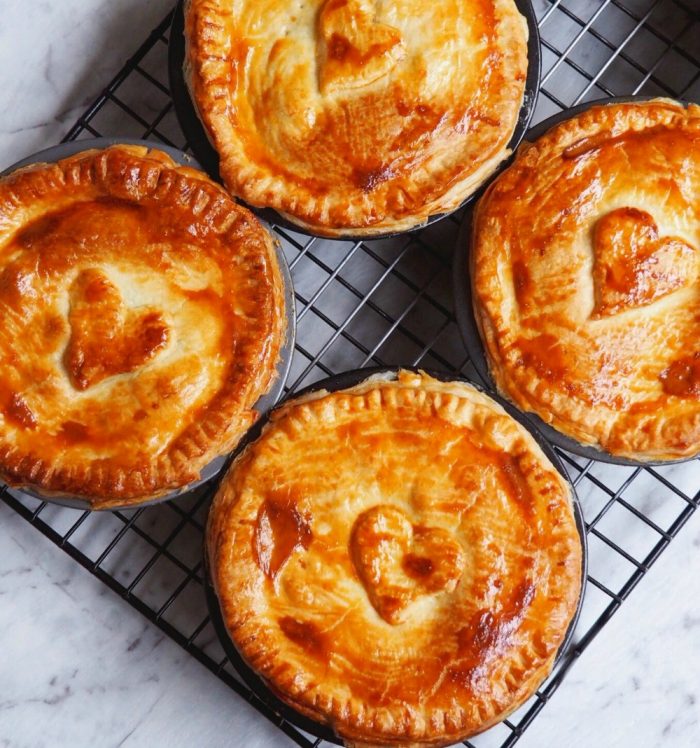 The surrogates and I can bus it like a boss but we're still relieved to see the weekend, which means more time with David… And his wheels! Our chauffeur takes us to Dee Why – one of my all time favourite seaside spots.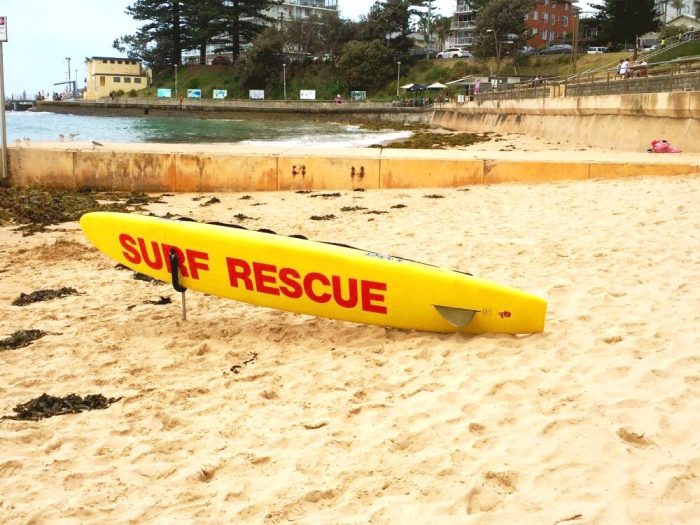 On the way home, we stop for a quintessential selfie at McMahons Point, the views here are hard to beat. Clearly, I need longer arms if I want to get everyone in the picture.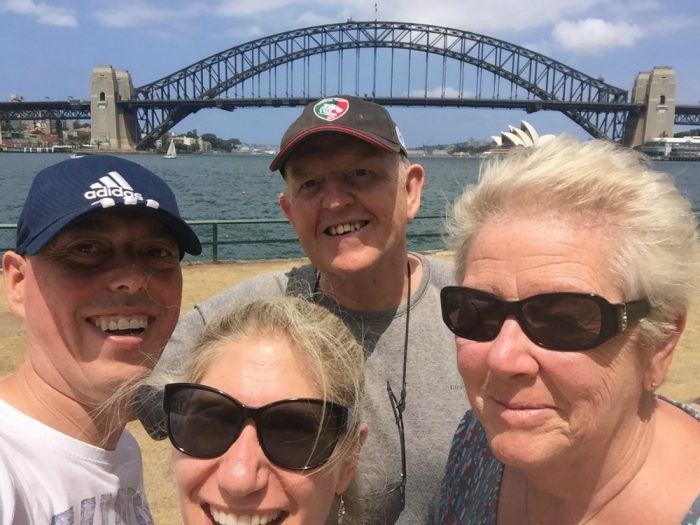 We head to Ripples Milsons Point for the last supper and it doesn't disappoint. First up the harbour views are absolutely amazing and the food is fabulous. Every dish is delicious but David's beef cheeks with goats curd, red cabbage and pickled baby radish is utterly instagrammable.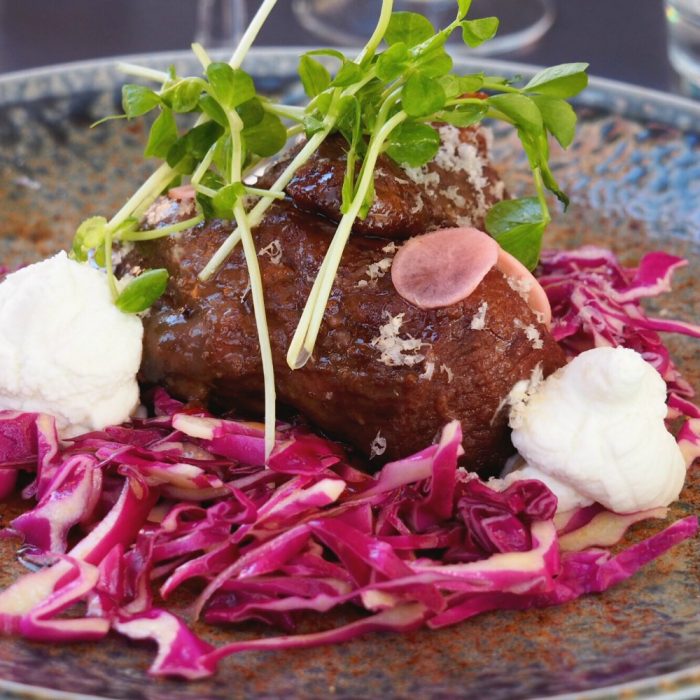 Then the sun goes down and Mother Nature and Sydney team up to put on a bit of a sky show for the visitors.  Well, it is their last night in town after all.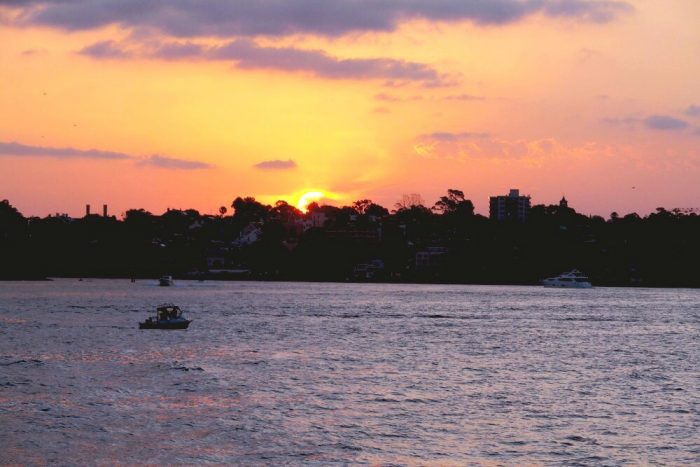 It was a week of "f" words. Fun, food, flowers, feasting, (all the) feels and friends. Oh, and let's not forget the fotos!
Now remember friends, the fun of the photography circle doesn't stop here. Do pop on over and  say g'day to Steph.  Be sure to check out her super snaps, and then follow the circle to meet all the other fantastic photographers and see what they've been clicking on their cameras. Enjoy the photo fest!
Do you love being a tourist in your town? How do you do your scones, Devonshire or Cornish style? Do you take pictures of your food too? Have you mastered the art of a selfie? Do you have friends who are like family? Tell me all the things!