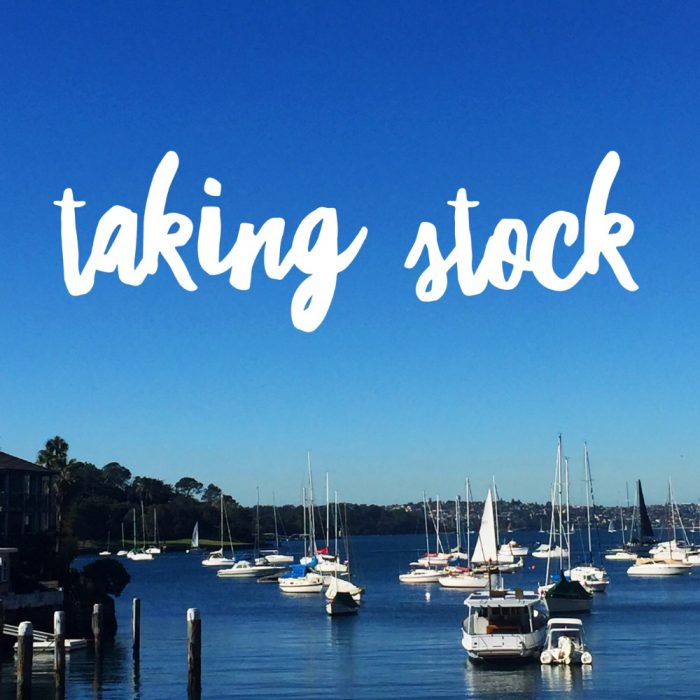 July is by far my favourite month of  the year and this July has been no exception. It was fast but fabulous but before we get stuck into the awesome of August, let's take stock  like Pip did. Shall we?
Enjoying: Sydney in winter. Blue skies all the way! Check out that title pic if you don't believe me!
Baking: This Double Choc Chip Cake with Choc Chip Frosting. It's an oldie but a goodie.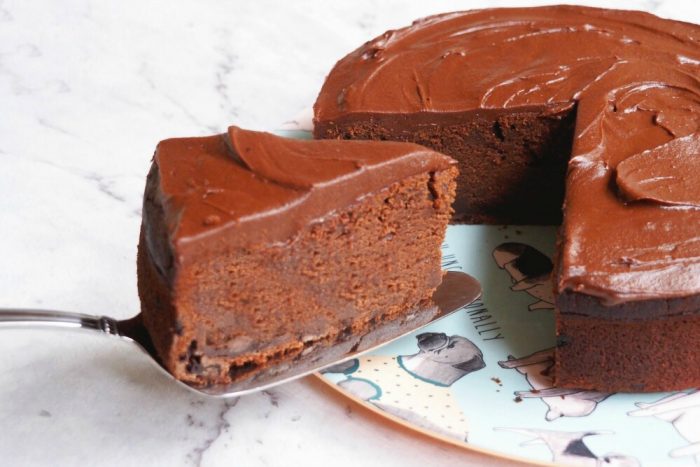 Swapping: Cows milk for almond milk.
Making: My own almond milk. It's delicious!
Drinking: Black tea. Almond milk and tea are not a perfect pair.
Cooking: All things vegetarian. Current favourites include this Slow Cooker Mixed Bean Chilli, these Karma Burgers and this Lentil Bolognese.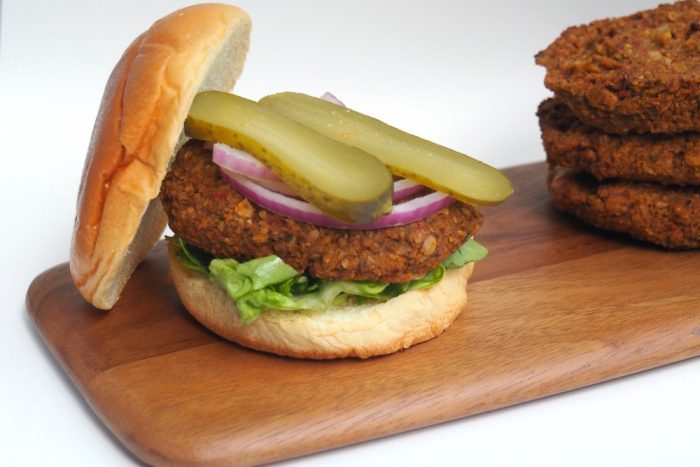 Eating: So much cake!
Needing: To stop eating cake. Stat!
Snacking: On this yummy hummus – low in fat, HUGE on taste!
Removing: My belly bar. I feel quite naked without it.
Losing: My willpower instead of weight. Sigh.
Admiring: Robyna. She' so inspiring!
Marvelling:  At the amazing cake David made me for his birthday. I was positively out caked!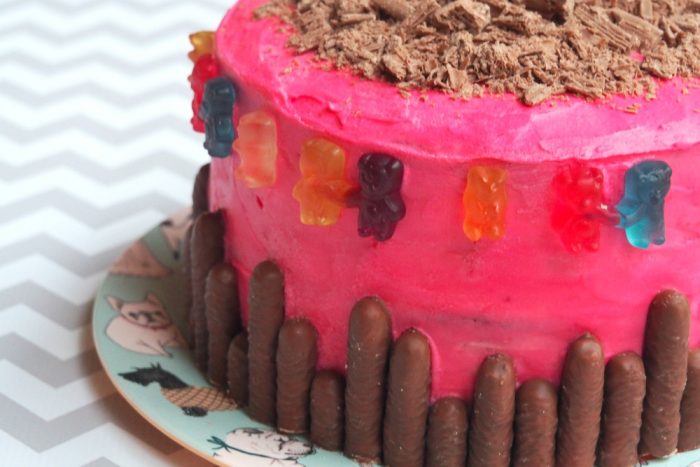 Feeling: Very lucky to be celebrating another birthday.
Discovering: Superior sconeage at The Tea Cosy.
Finding: Out I've been nominated for the BUPA Blog Awards.
Coveting: All the Toy Story PJs in Peter Alexander.
Channelling: My inner minimalist and not buying any of those much coveted pyjamas.
Remembering: The big fun we had seeing all the big things in Newcastle and around.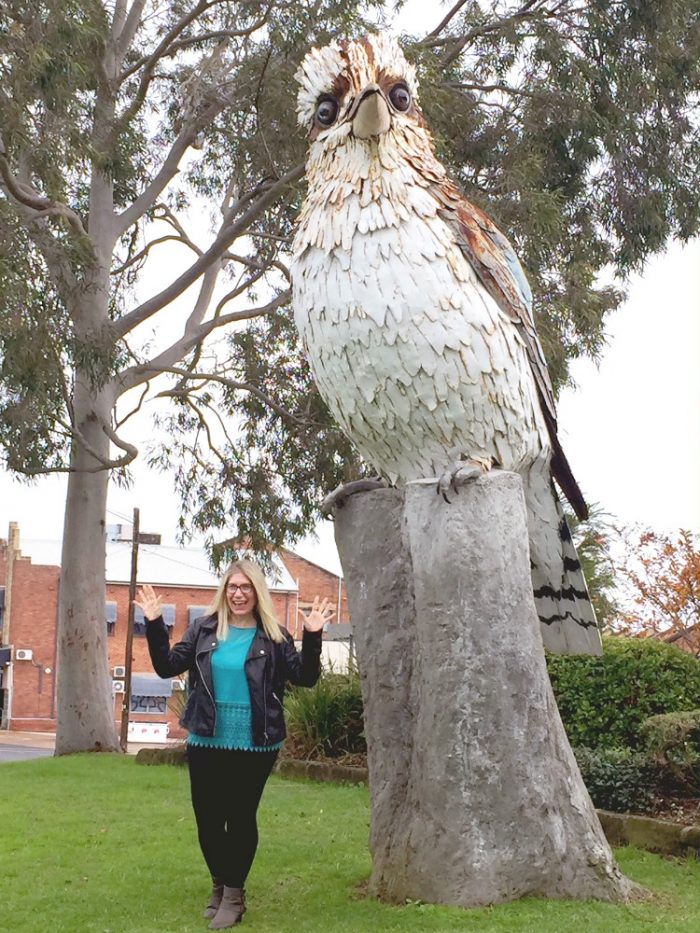 Sharing: My seven top tips for coping with a cancer diagnosis.
Hoping: You never have to use those tips.
Listening: To Cancer Council NSW's podcast The Thing About Cancer. So much added value.
Running:  The Sutherland to Surf – one of my favourite events on the running calendar.
Bringing: Home the birthday bling from the Sydney Harbour 10k.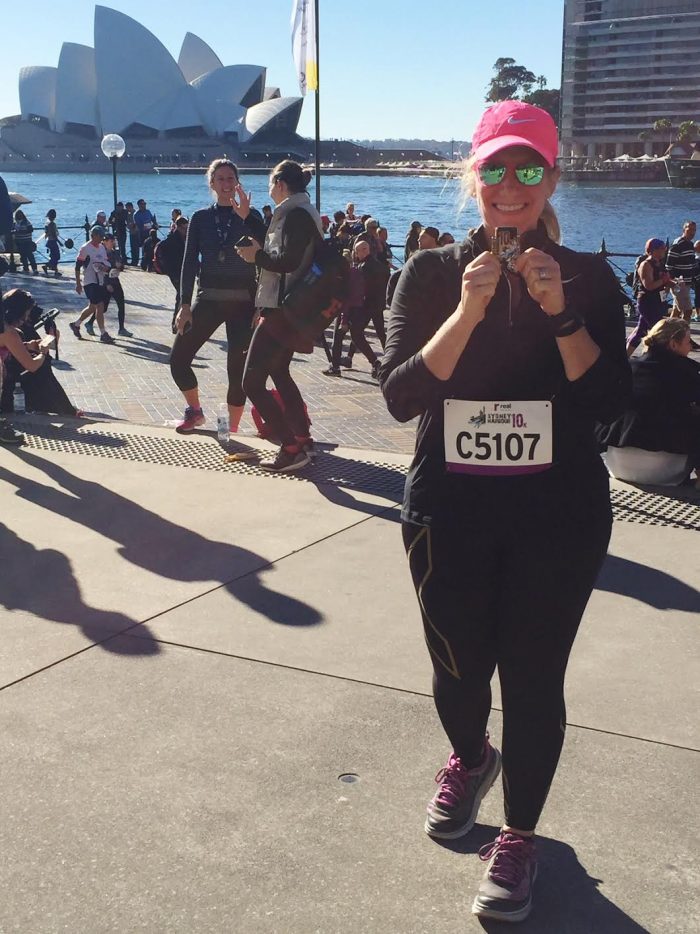 Wearing: My 2XU (gifted) compression pants. I am sure they make me run faster.
Training: For the Disneyland Half Marathon Weekend – 36km in 3 days. Eeep!
Counting: The days until the Disneyland Half Marathon (all 33 of them.)
Telling: Myself I can do this. Let's  hope my legs believe me.
Buying: This running headband to complete my Toy Story half marathon costume.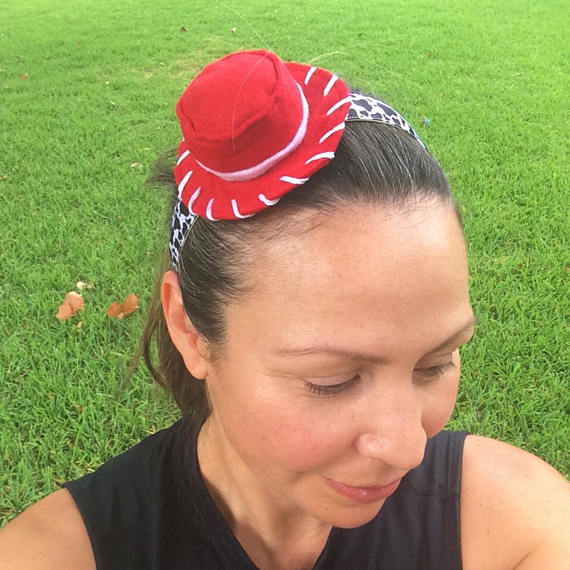 Adding: San Francisco to our holiday itinerary. Such a pleasant (and relatively last minute) surprise.
Bookmarking: All the things I want to see and do in San Fran. Can't wait to revisit some of my old haunts.
Crying: Over This Is Us a) because it's so good and b) because it's ended.
Watching: The Handmaid's Tale.
Thinking: About the Handmaid's Tale. All the time.
Dreaming: About the Handmaid's Tale, it's kind of like a  borderline nightmare.
Receiving: Favourite flowers for my birthday from one of my favourites via  Little Flowers.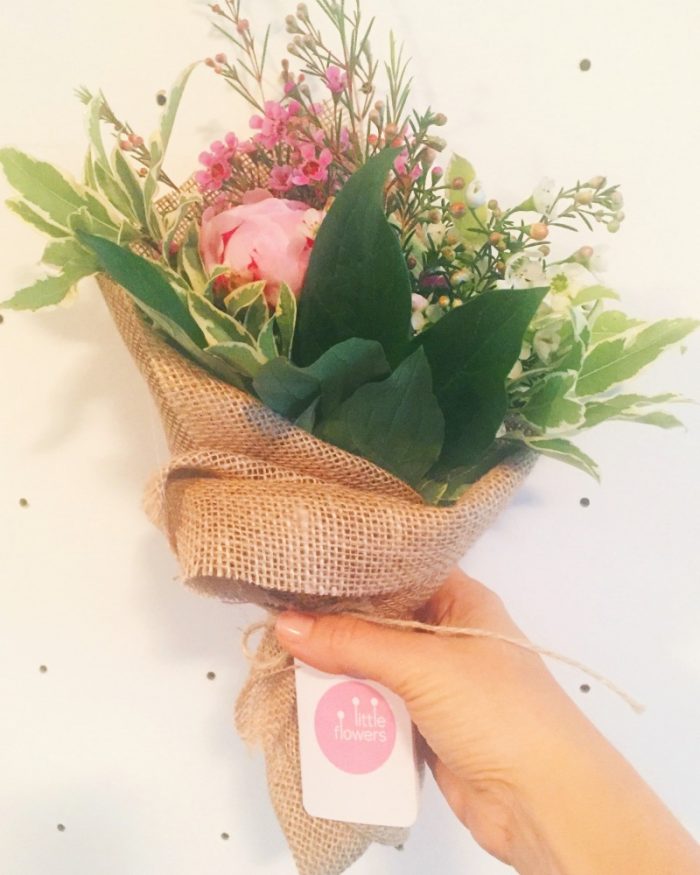 Sending: Flowers for my mumma's birthday. If you want to send flowers to peeps in the UK – try Bunches. Not sponsored,  just a fan girl!
Opening: Birthday cards of the electronic and paper variety.
Spending: Time with special friends – valuing presence more than presents.
Wishing: Birthday festivals could last forever.
Helping: The environment by swapping plastic for these reusable Onya produce bags. They're the best!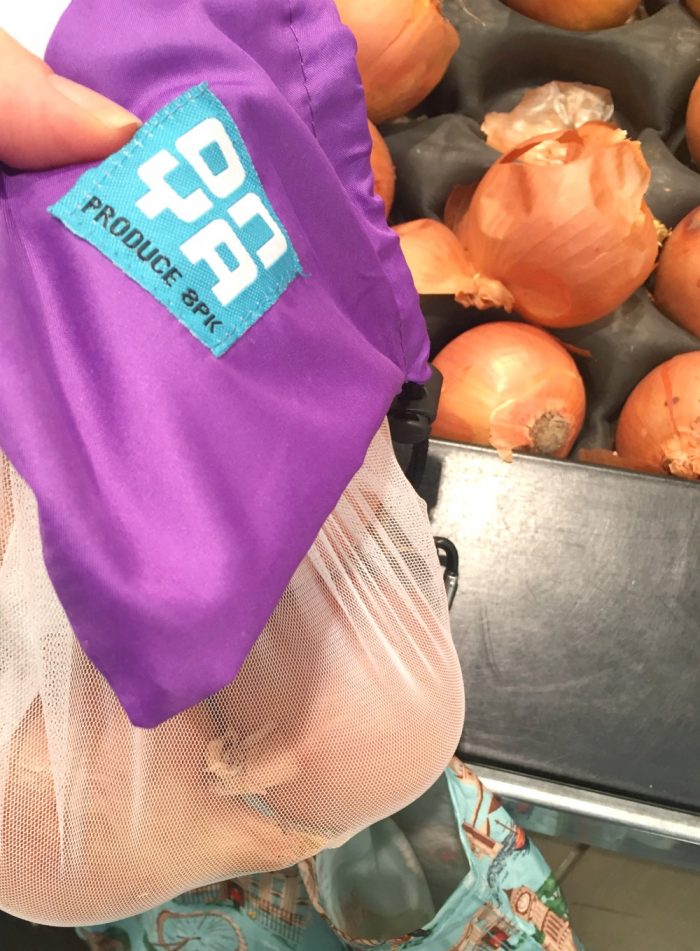 Rising: To this month's Good Life Gang challenge – walking 10,000 steps every day.
Tracking: My steps like a boss.
Missing: My dishwasher. It's died but I believe in miracles so am hoping it comes back to life soon.
Liking: Having the Christmas tree up.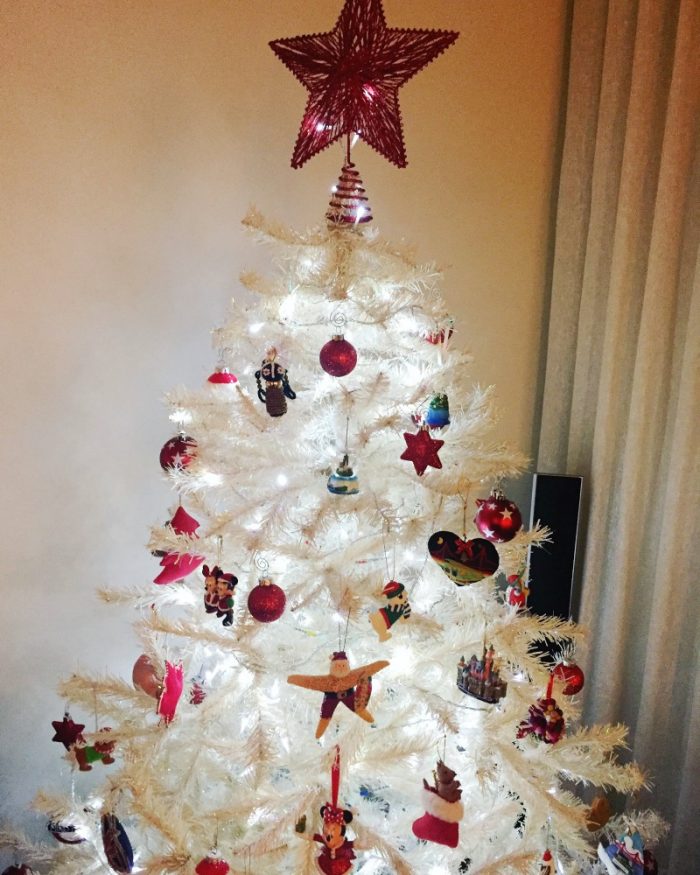 Disliking: Having to take the Christmas tree down. If only it could stay up all year round!
Escaping: To the country with friends for the weekend.
Knowing: That a change of scenery is good for the soul.
Seeing: Kinky Boots. I wish I could dance like that in heels.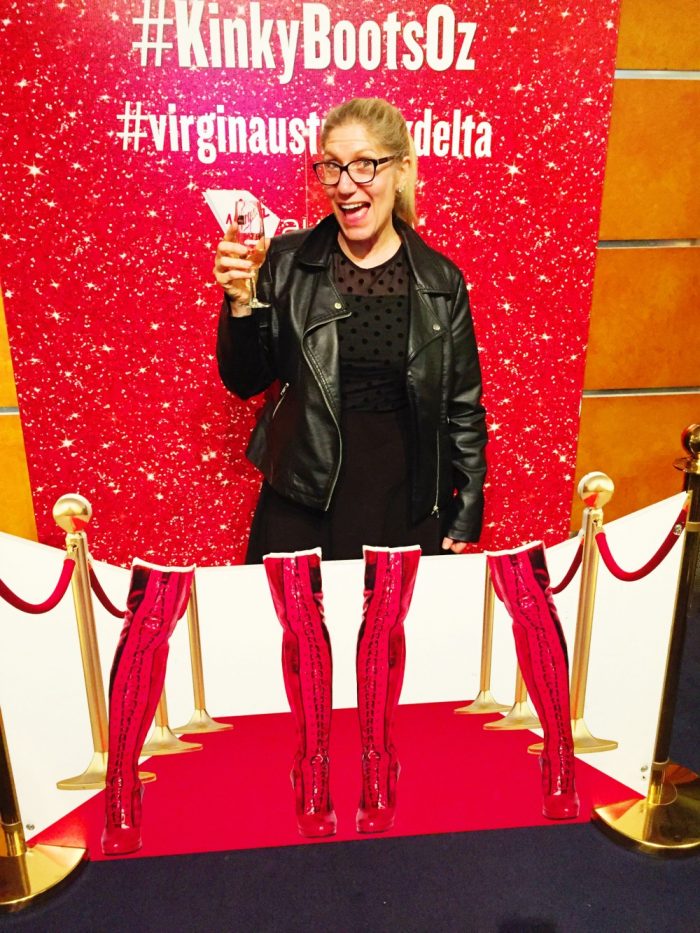 Loving: The Big Sick. Saw a sneaky preview but loved it so much will have to see it again when it's out at the flicks.
Reading: Cath Ferla's Ghost Girls. It's written by my friend's friend and set in Sydney's Chinatown. Could not put it down!
Celebrating: Birthdays and Christmas in July.
Looking forward to: August. Holidays are a-coming!
Was your month magical too? Do you celebrate Christmas in July? Are you a fan of birthdays? Do you love cake? Any top tips for what I should see, eat and do in San Fran? Tell me all the things!
Linking up with Kylie for IBOT
* Some of the links in this post are affiliate links. If you click to buy the item, I make a little commission but you don't pay any extra.