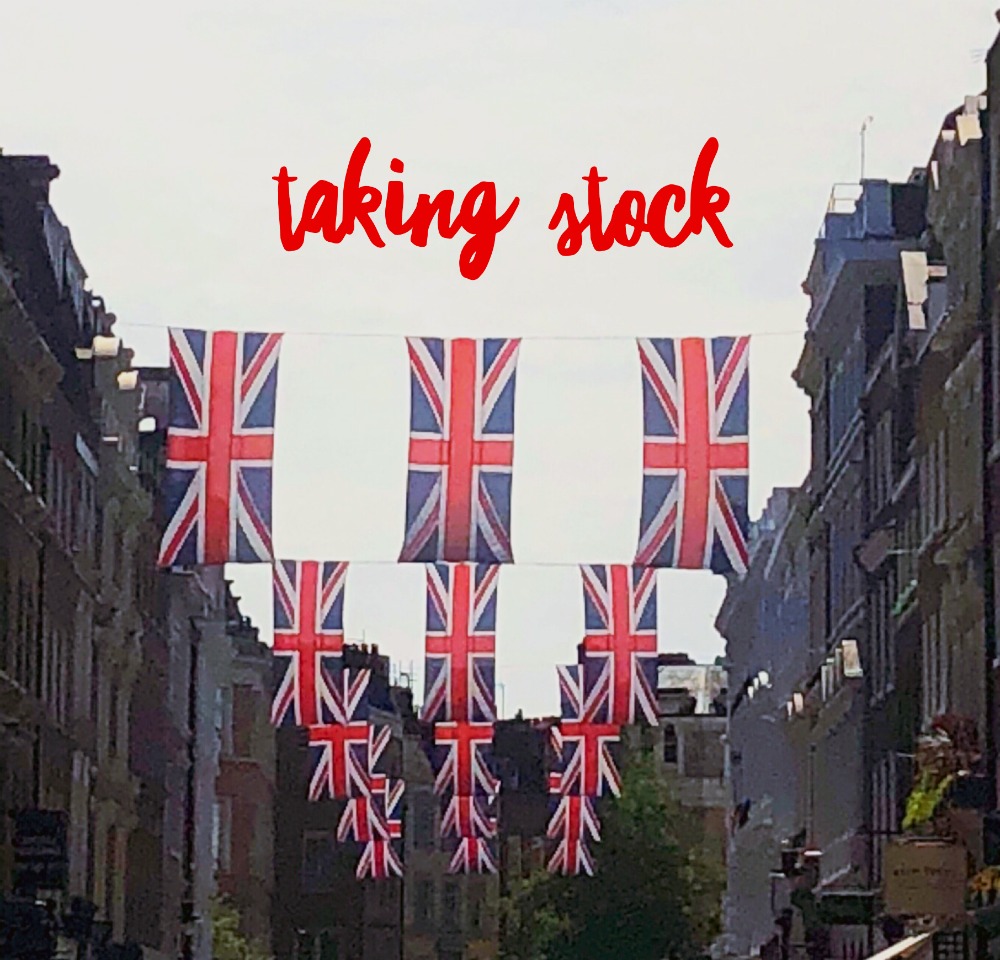 June has been a mega month full of fun, food, friends, family, frolics and a lot of motherland adventures. I've visited four different cities, slept in six different beds, sampled seven superior scones and enjoyed quality time with friends and family. Before I jet off and head back down under, let's take a breather and take stock, shall we?
Baking: In mum's kitchen. She loves this Easy Peasy Carrot Cake, it's her old favourite but I think this Banana, Date, Cherry and Walnut Loaf is her new favourite.
Drinking: Tea and wine in equal amounts.
Eating: The best of British food. It's not always healthy but it's always delicious.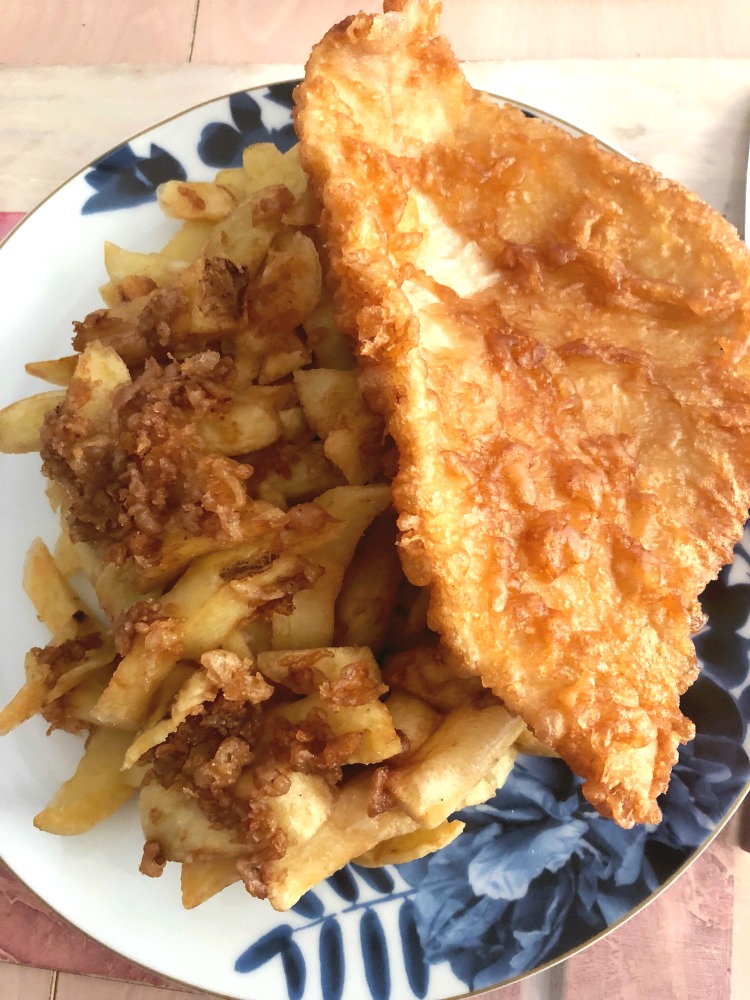 Thanking: My past self for having the foresight to pack stretchy pants.
Wandering: Down the aisles of British supermarkets in a fascinated fashion. My favourites are the crisps and the candy.  What's your favourite aisle?
Making: Memories. They're priceless!
Taking: Photos. So many photos.
Loving: How good friends can always pick up where they leave off – no matter the time or distance between them.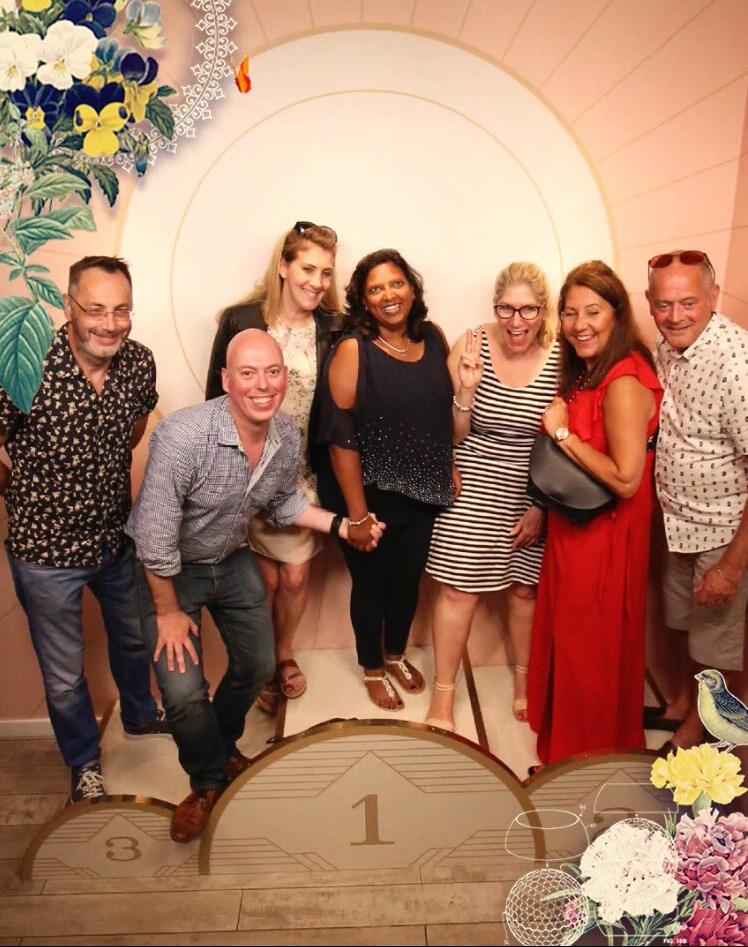 Visiting: Edinburgh, London, Lincoln and Newcastle.
Travelling: By trains, planes and automobiles.
Catching: Up with fantabulous friends in each destination.
Feeling: Thankful for my friends even the ones I didn't get to see this time round.
Thinking: I'll need another holiday when I get home to recover!
Deciding: That cream before jam totally works when the cream is of the clotted variety!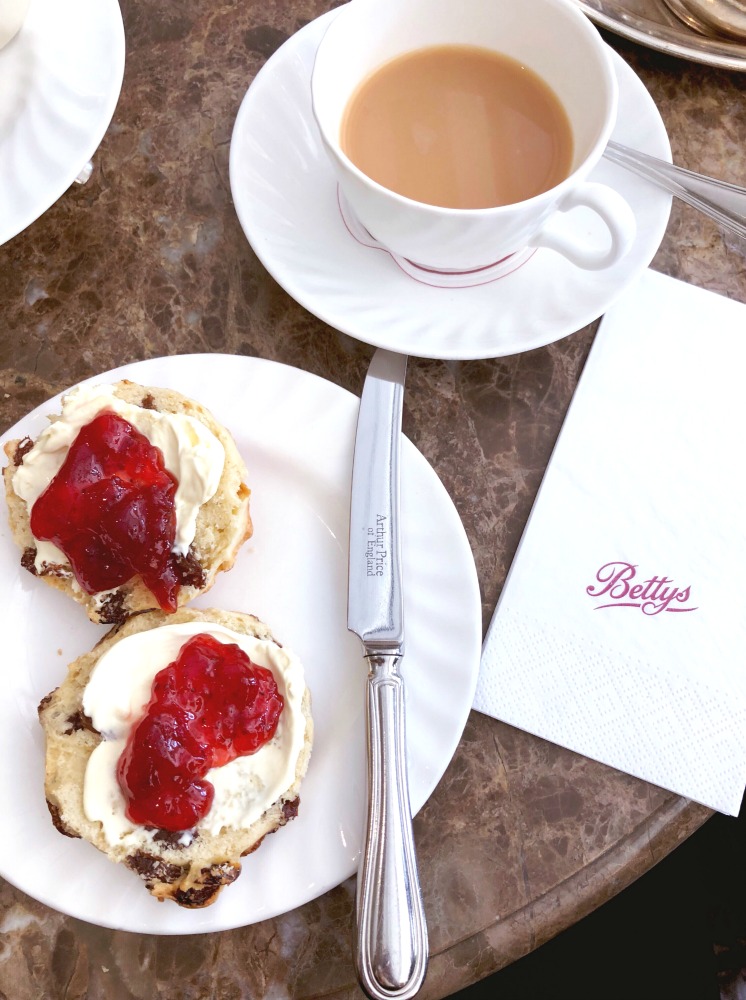 Popping: My Betty's cherry.
Trying: My first Fat Rascal.  It won't be my last!
Partaking: In all the afternoon teas. There's no such thing as too many… Is there?
Marvelling: At Mr Gearing's enormoscones at Lady Rose's Edwardian Tearoom.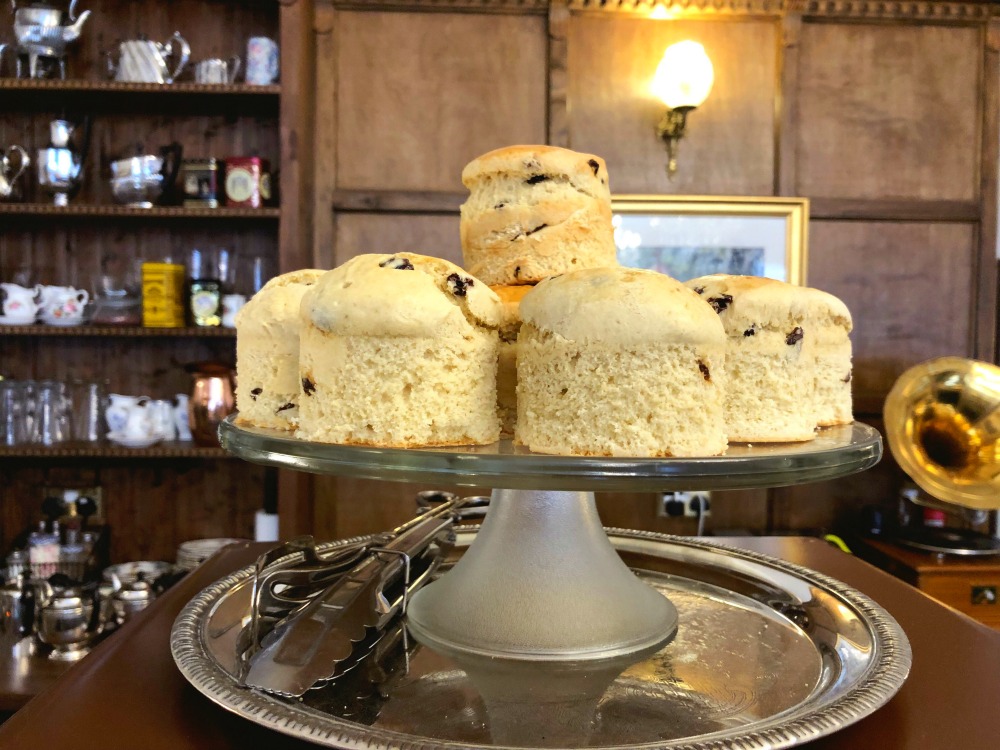 Sharing: 18 of my favourite Netflix shows that you can binge watch right now.
Admiring: Kerri. She's so inspiring!
Revamping: All the old recipes. This Coffee, Oat and Walnut Slice is my new old favourite.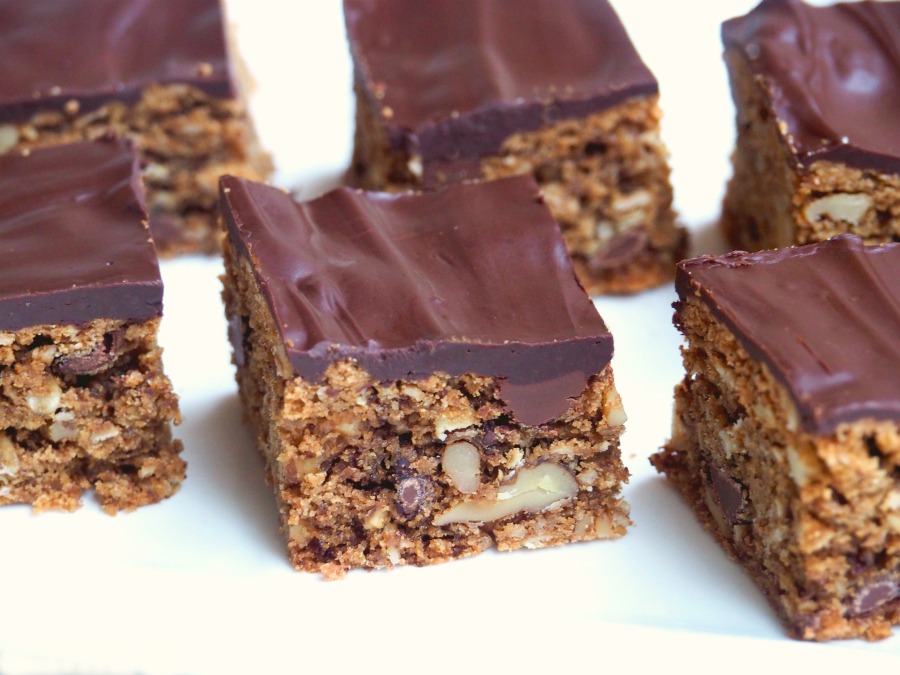 Noticing: How the birds in the UK sound so different from the birds down under.
Liking: English summer nights, they're long and light!
Using: Google Maps. I couldn't find my way out of a paper bag. I actually got lost in the woods near my mum's. I wish I was joking.
Celebrating: 10 years of living down under! Can you believe?
Going: To Scotland for the first time.
Calling: This amazing Edinburgh Airbnb home, if only for a few days!
Learning: How to taste whisky like a boss at the Scotch Whisky Experience.
Laughing: So hard at Camera Obscura in Edinburgh.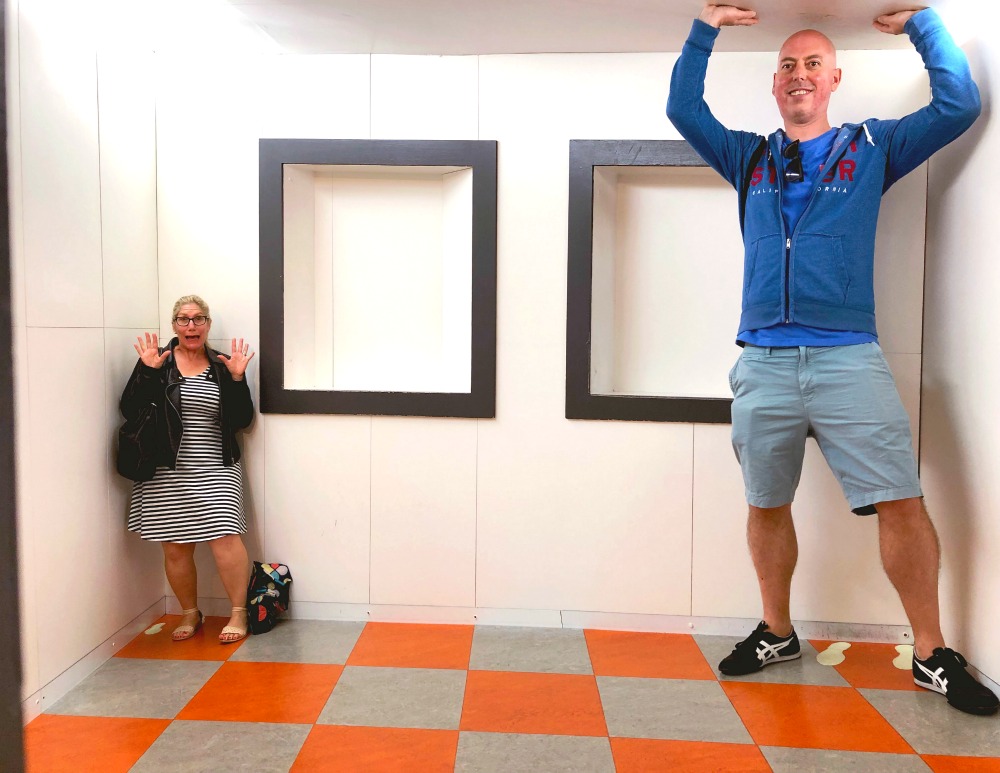 Remembering: What jolly fun we had in the North East of England.
Wearing: Hat and boots – that's summer in the north east for ya!
Buying: All the winter clothes on sale in UK summer. Dorothy Perkins is still my favourite. Not sponsored, just a massive fangirl.
Finding: Out how to wear a bra properly at a Marks and Spencers bra fitting. It was positively enlightening!
Spending: Quality time with the fambam on both sides.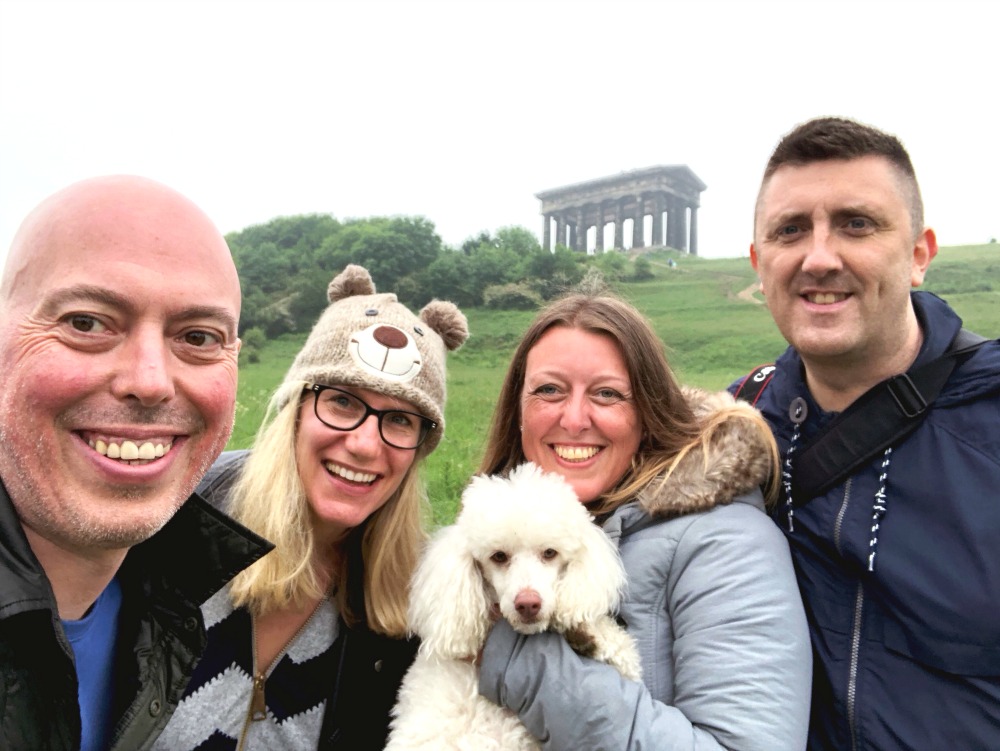 Writing: About thriving after thyroid cancer in the Bupa Blue Room.
Listening: To Getting Curious with Jonathan Van Ness. Every episode, I love him a little bit more!
Waiting: To watch the new season of Queer Eye when I get home.
Reading:  A Man Called Ove. I'm so sad now it's over.
Wanting: To watch the film of the book all over again. Once is just not enough.
Re-reading: The Boy in the Striped Pyjamas It's as good as I remember!
Walking: With The Great Calvino. He's giving me and my fitbit a through workout.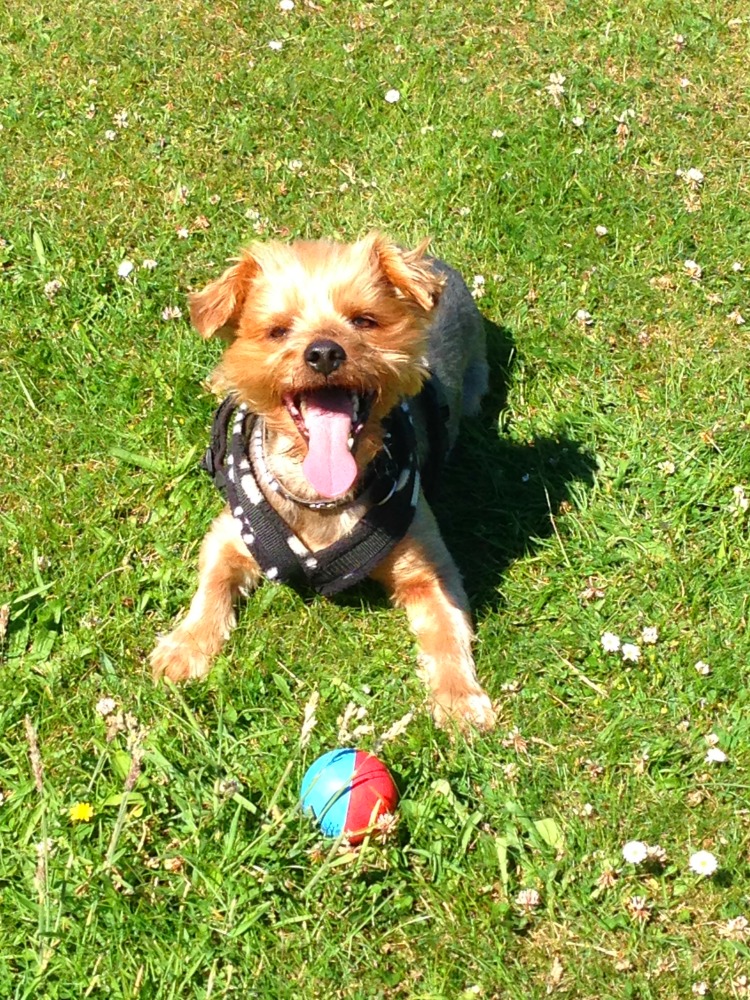 Cuddling: All the UK canines.
Meeting: Dolly the miniature schnauzer for the first time. Isn't she adorable?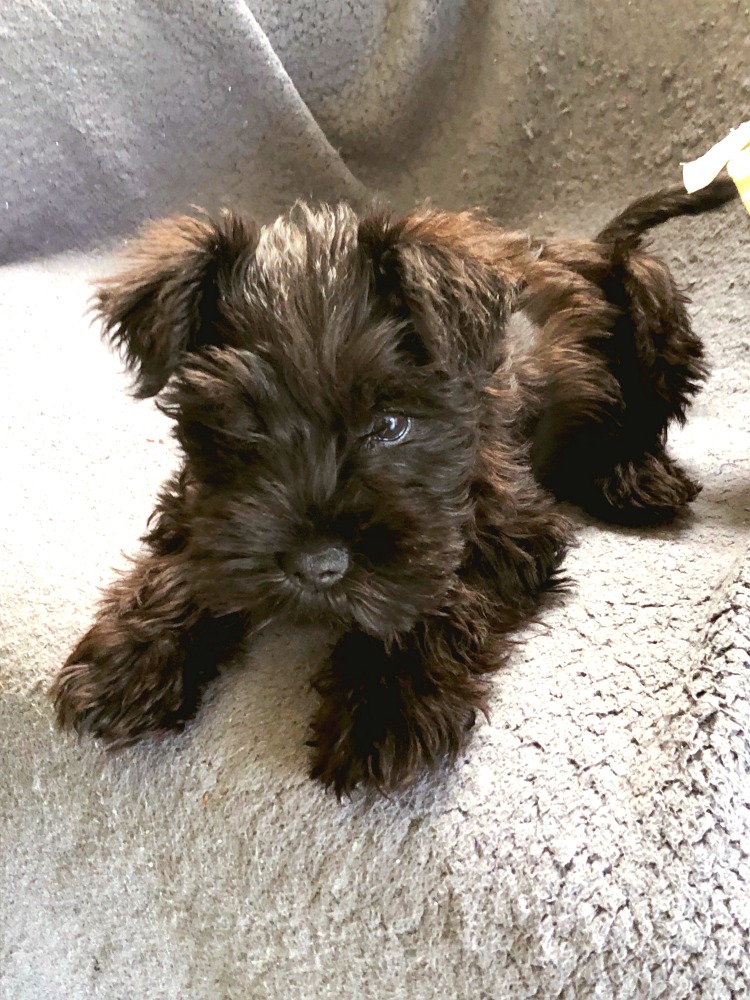 Having: A staycation in my old home town at Flemings Mayfair. Oh, so fancy!
Playing: Crazy golf and discovering that I don't suck at it either!
Revisiting: All our old London haunts, including here where we first met on a cold November night 14 years ago! I know right, we haven't changed a bit!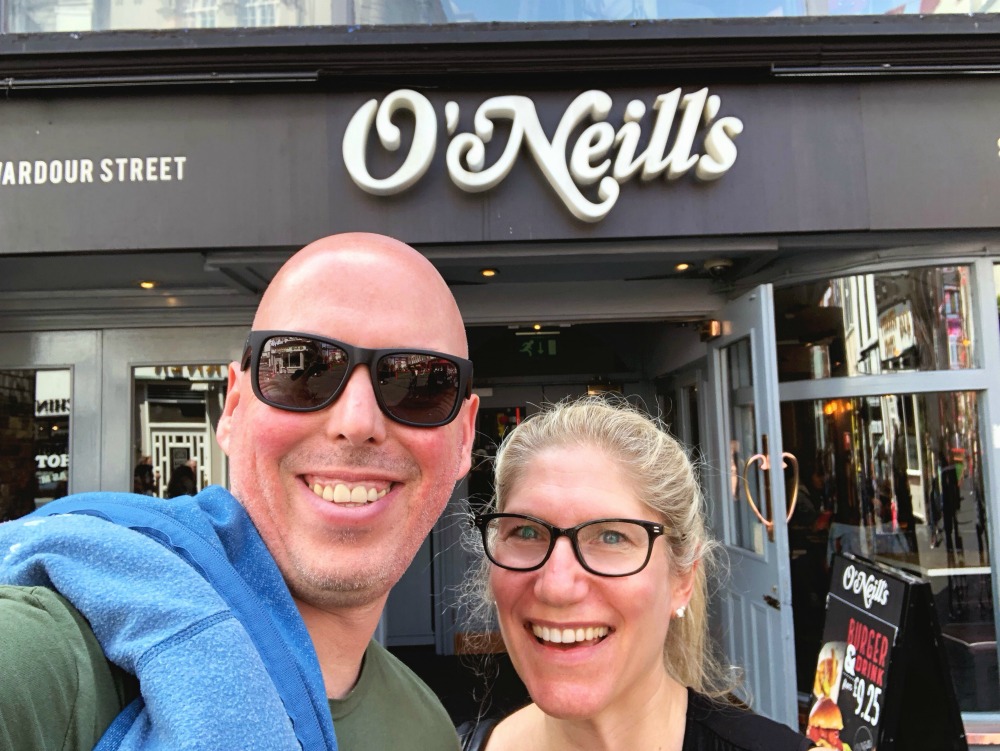 Seeing: The changing of the guard, a Suffragette March and a naked bike rally – only in London!
Wishing: I could un-see one of those three things. Can you guess which one?!
Running: Our way around the sights of London and visiting the Queen on her birthday. Because etiquette is everything!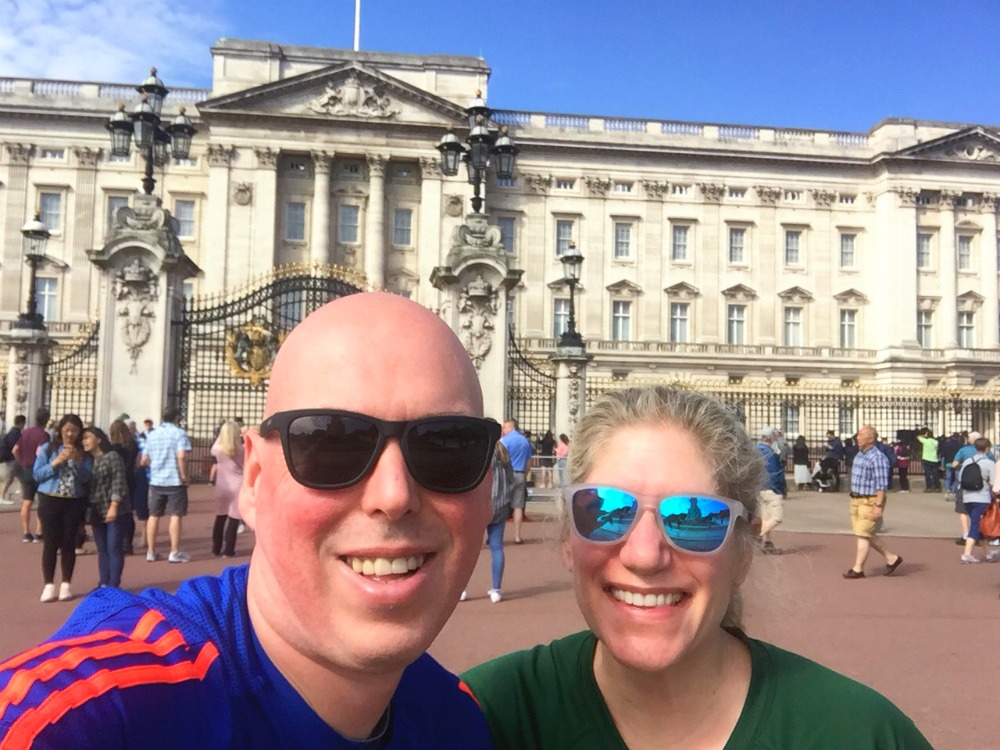 Helping:  My mum in the garden. Maybe my fingers are a bit green after all.
Missing: David. I hate it when there are oceans and an outsize time difference between us!
Knowing: That when I get home, I'll be missing my mum. I seem to be in a permanent state of missing!
Planning: Another 48 hours in Melbourne. Yay!
Dreaming: Of a business class upgrade. A girl can dream, can't she?!
Disliking: The thought and having to make the 24 hour enormovoyage back to Australia.
Leaving: On another jet plane.
Looking forward to: Christmas and Birthdays in July.
So tell me, have you ever had a fat rascal? Do you jam and cream or  cream and then jam? Are you a fan of flying? Was your June jolly? What are you most looking forward to in July? Tell me all the things, 'kay?
Linking up with Kylie for IBOT
* Some of the links in this post are affiliate links. If you click to buy the item, I make a little commission but you don't pay any extra.