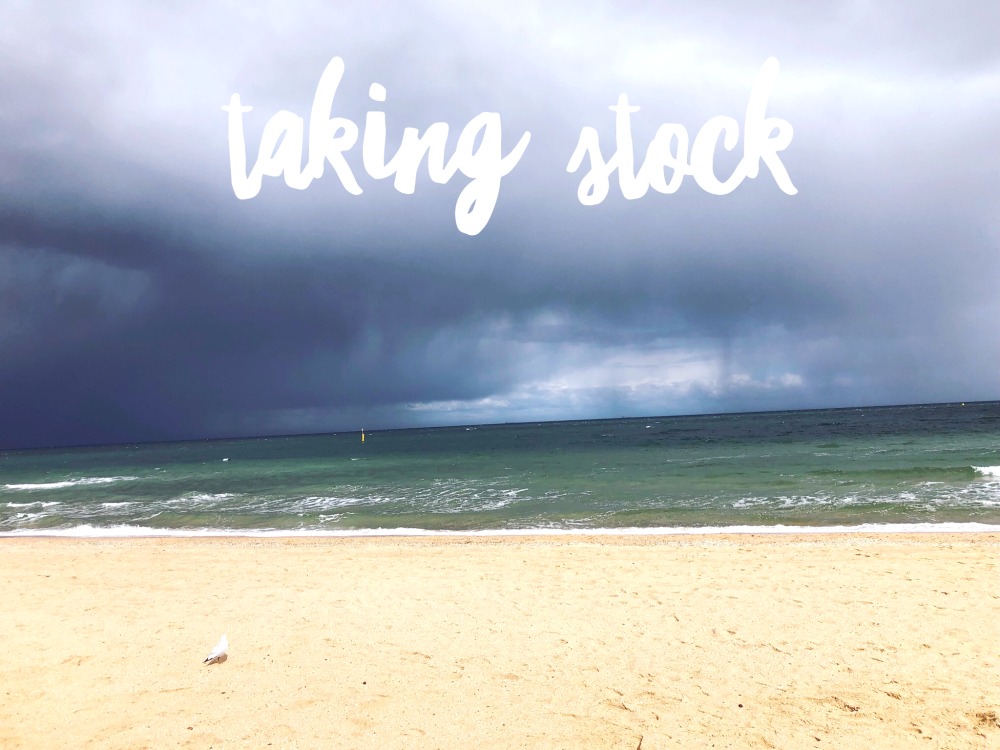 I know I say this every month, but gee this month flew by fast! I can't believe that it's almost September, I really don't know quite how that happened. That said, August was action packed, with a healthy balance of work, play and travel with a whole heap of delicious and a side serve of stress! But before we get stuck into a new month, let's take stock of the month that was…
Battling: The bulge… I think it's my life's work!
Feeding: My colleagues. I hope they've missed eating cake as much as I've missed feeding them cake.
Making: This Curry Beef and Pea Pie. It combines two of my favourite foods – curry and pie!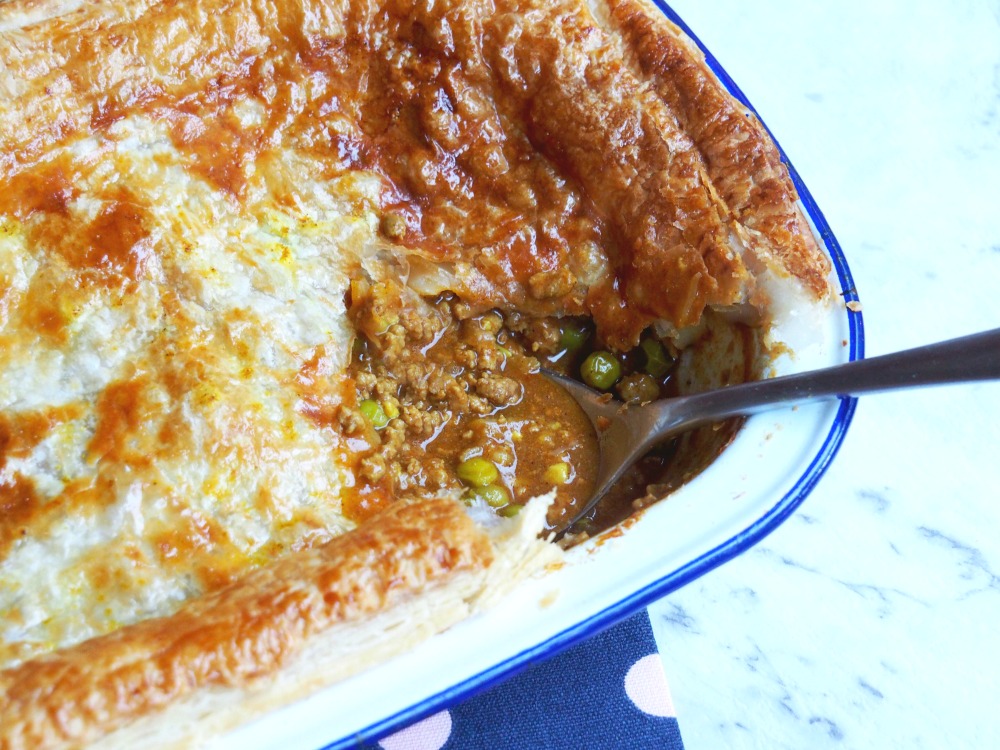 Cooking: All the comfort food. See above.
Drinking: Coffee. I just can't get enough.
Testing: So many new recipes. Now all I need is time to post them!
Baking: Fat Rascals – kind of a cross between a scone and a rock cake and as close to the Betty's version as I can get! Nom!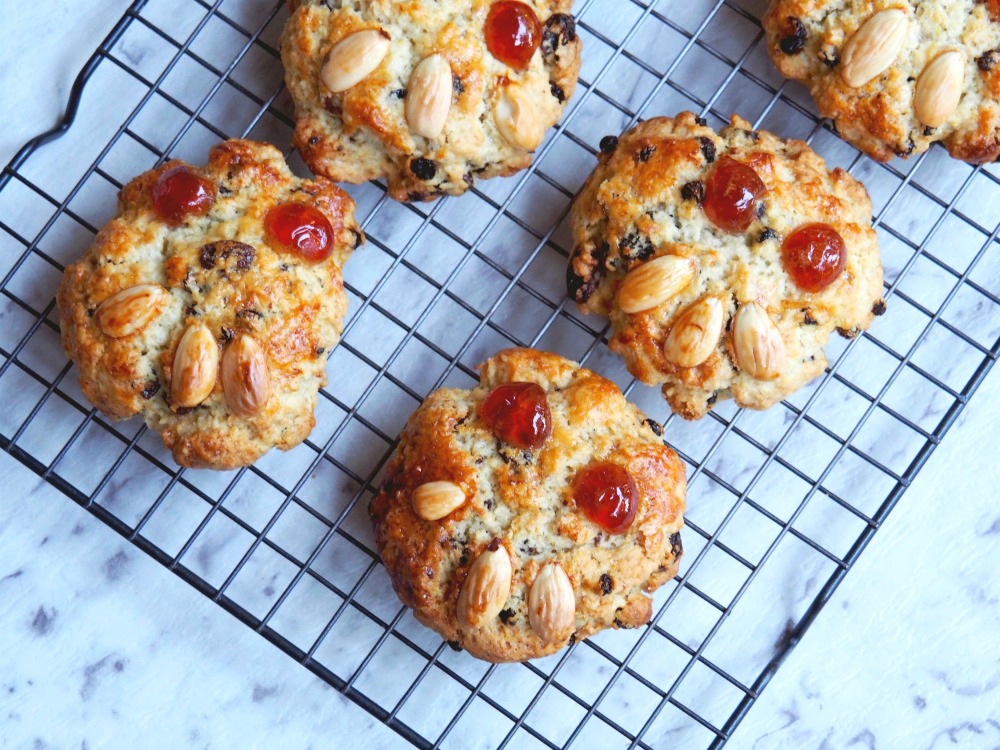 Tracking: What I eat – writing it down and showing my personal trainer, Kathy. It's time to make myself accountable!
Eating: Dumplings, dumplings and more dumplings. I could be the founder of Dumplings Anonymous!
Loving: The reader recipe feature. This month's recipe was Granny Barbara's Coffee Cake. It's the business!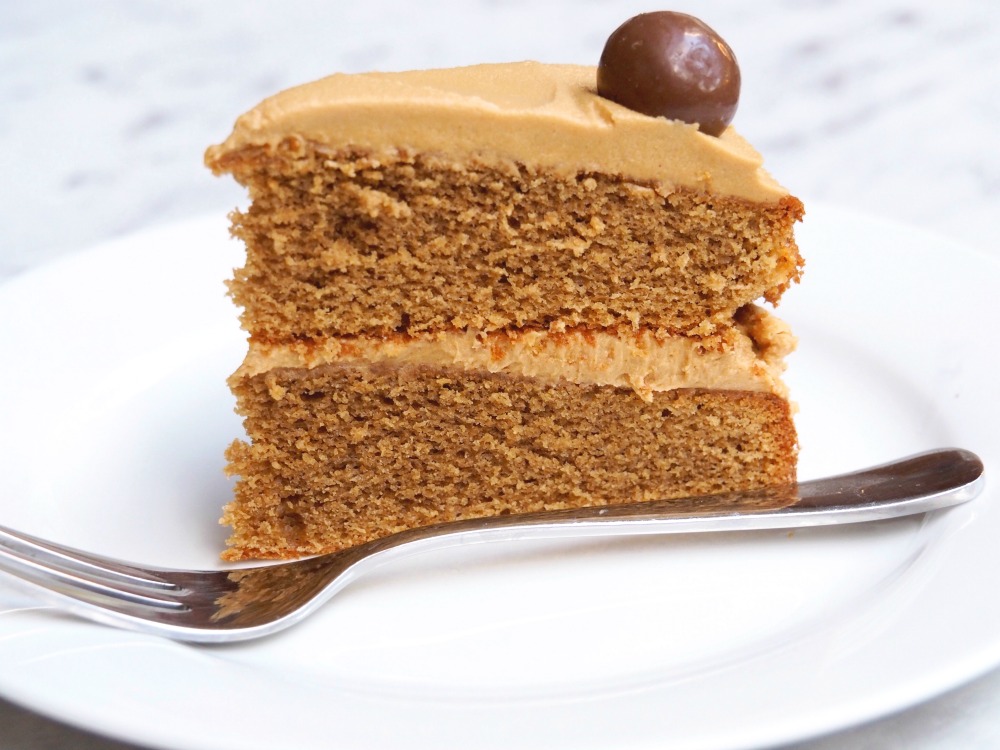 Asking: Do you have a favourite recipe you'd like to share? Let me know!
Snacking: On mandarins – they're so sweet and juicy right now!
Sitting: In the dentist's chair to be measured and fitted for a new mouthguard. It's a messy business!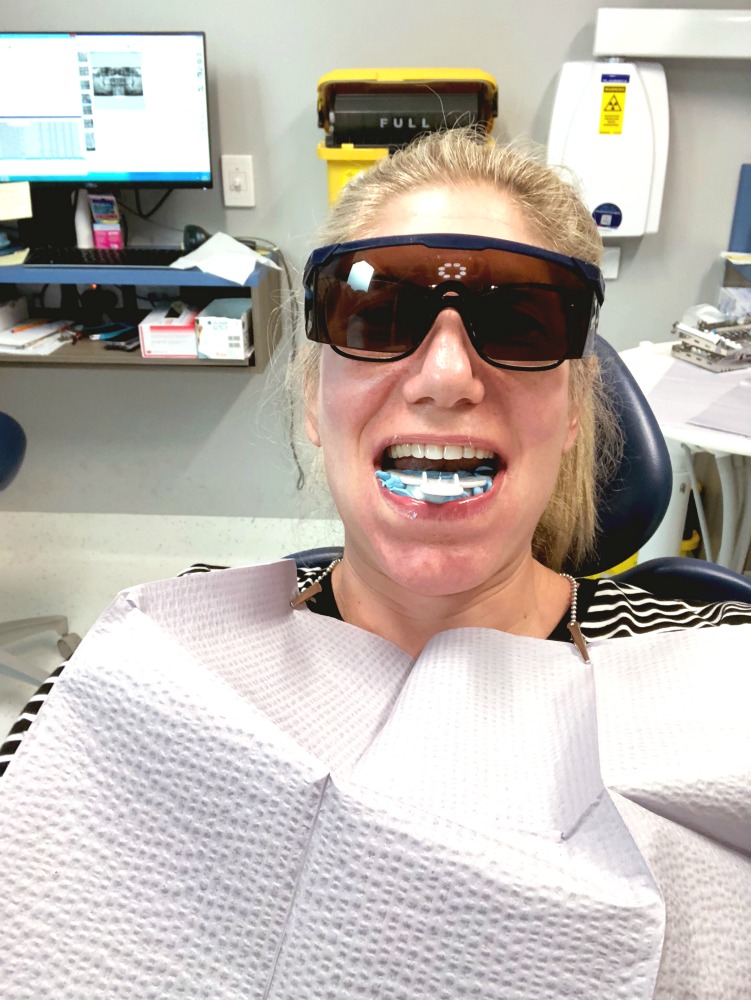 Feeling: The need to declutter. I might need to play The Minimalism Game in September!
Discovering: An angel food cake tin in the back of the cupboard!
Admiring: Brittany, she's so inspiring!
Revamping: 10 new recipes! They're oldies but goodies and this Mars Bar Slice is as irresistible as ever!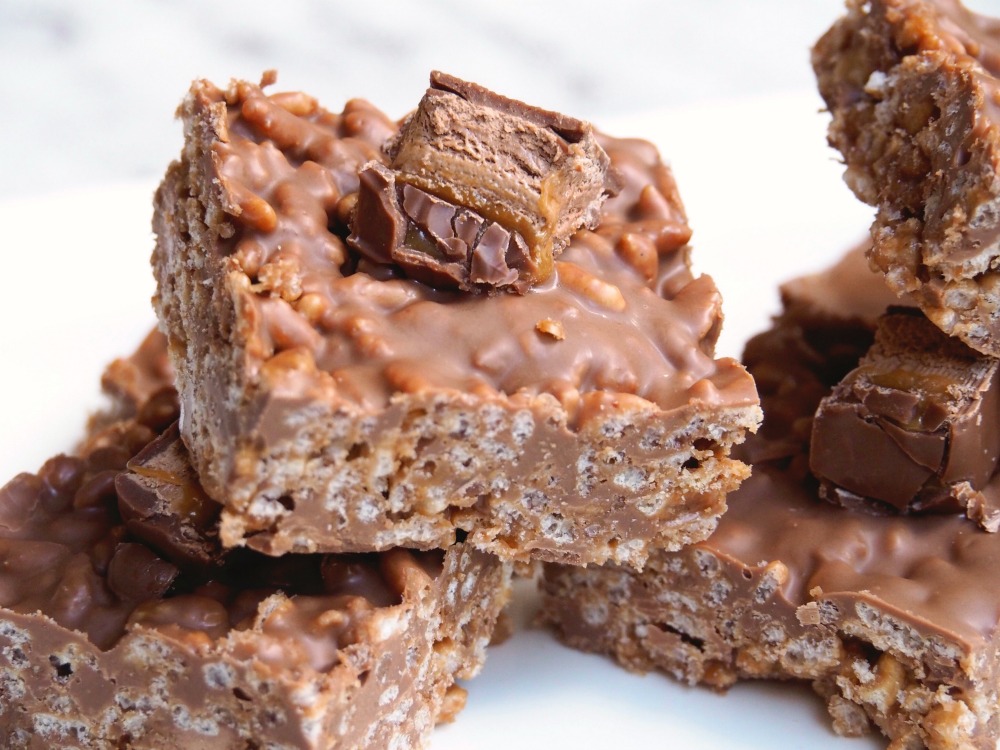 Crushing: On Sydney in winter. The weather has just been glorious.
Hoping: We get some rain because we (and especially the farmers) sure do need it.
Sharing: How I started running and my top tips to get you started over in the Bupa Blue Room
Running: Around the harbour and loving the view!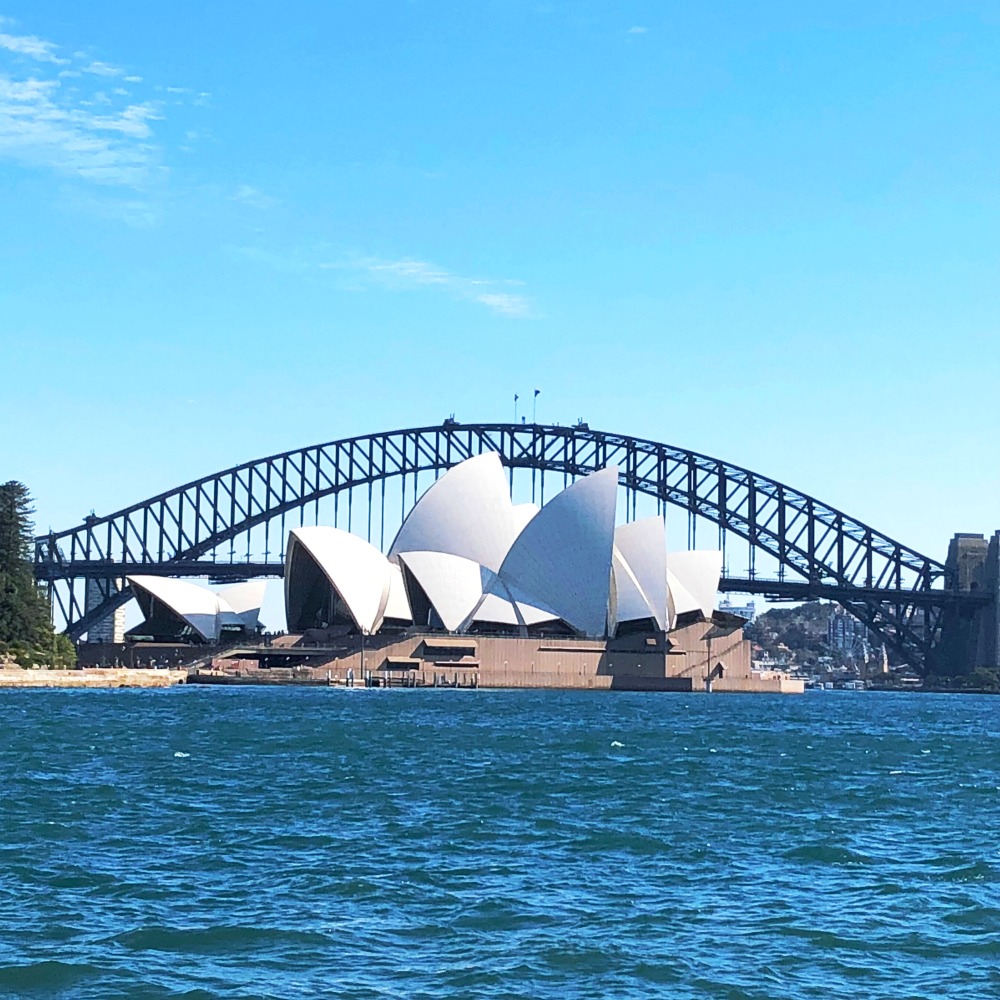 Joining: Another library – is there such a thing as too many books?
Fangirling: Over Cate Flanders. I can't stop thinking about The Year of Less.
Borrowing: All the books from the library!
Crying: While reading The Pastor and the Painter – the story of Andrew Chan and Myuran Sukumaran.
Reading: All The Light We Cannot See by Anthony Doerr, Secrets of a Happy Marriage by Cathy Kelly and Turning 30 by Mike Gayle.
Adding: So many books to my never ending To-Read list!
Reviewing: 10 recent reads in this post. 
Finding: More time to read.
Noticing: How much I love Luna Park at night.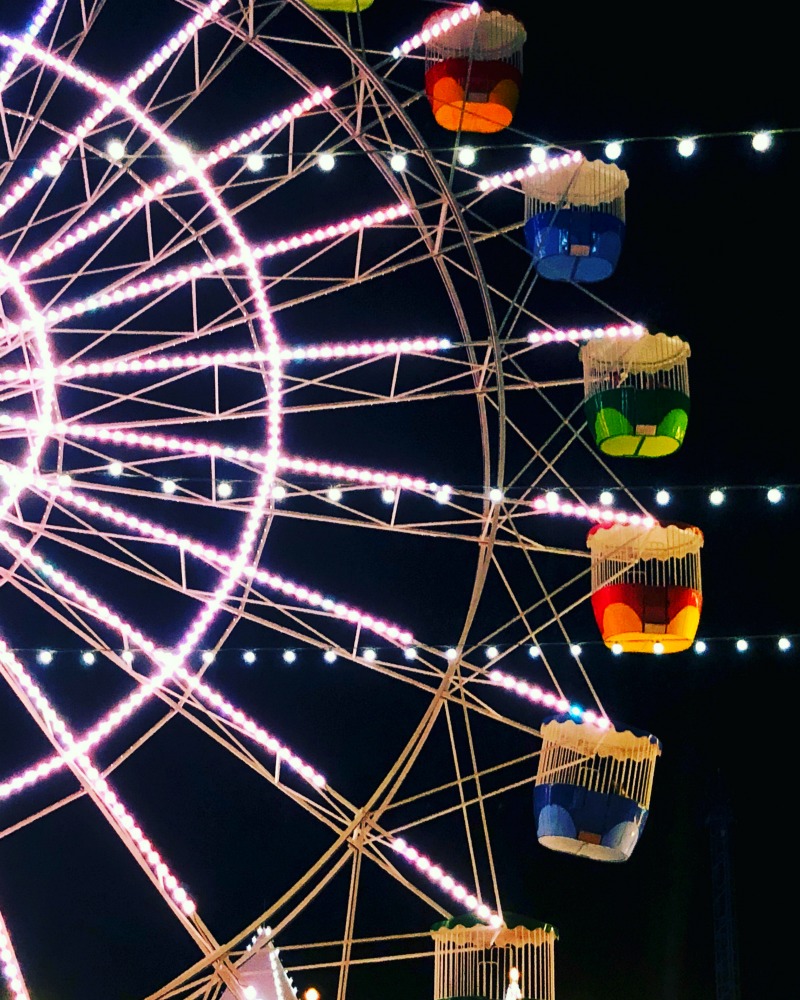 Seeing: Mama Mia at the Princess Theatre in Melbourne.
Singing: Along to the movie Mama Mia – Here We Go Again. So much fun!
Laughing: At Lost in Paris – such an offbeat movie!
Wearing: Care Bear slippers. This is what you call happy feet.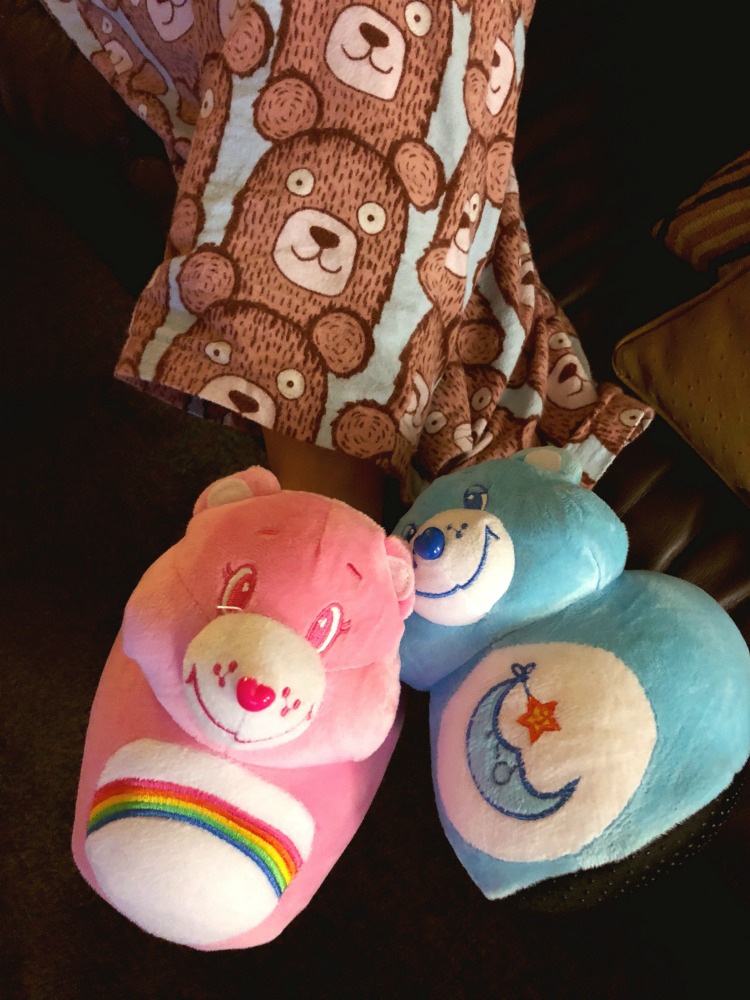 Buying: Little Miss Pyjamas. I could not resist!
Matching: My mani to David's tee!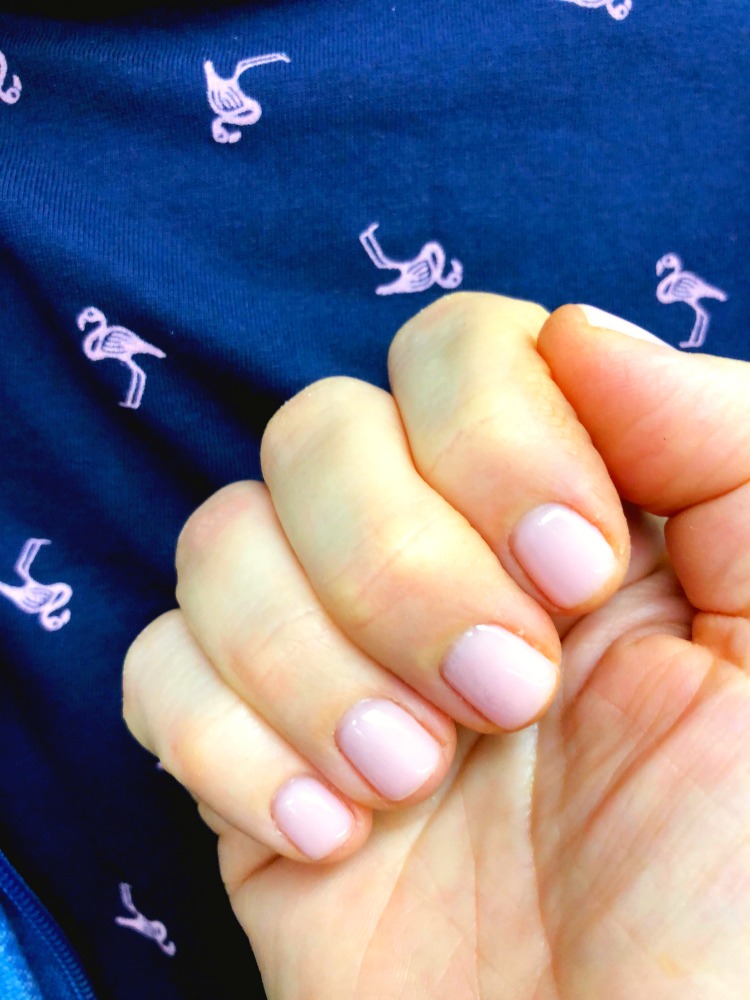 Watching: All the foreign dramas! Counterpart, Greyzone and Mammon.
Crossing: Another thing off my list off 101 Things in 1001 Days – learning to make dumplings with Steph.
Practicing: My dumpling pleating technique!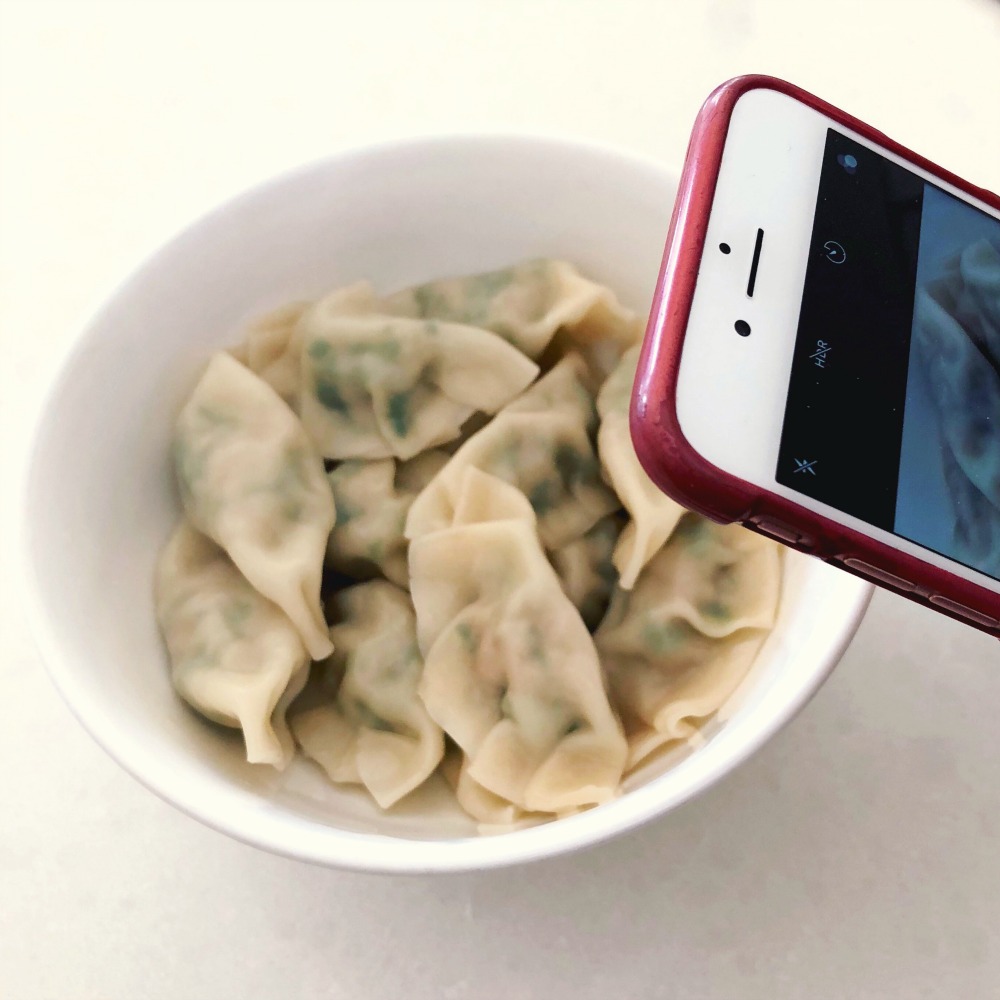 Packing: For Melbourne. These are the 9 Things I Just Can't Travel Without.
Spending: More time in Melbourne. I just can't get enough of this city!
Staying: At this amazing Airbnb in Melbourne.
Visiting: Sugar Republic – so much fun!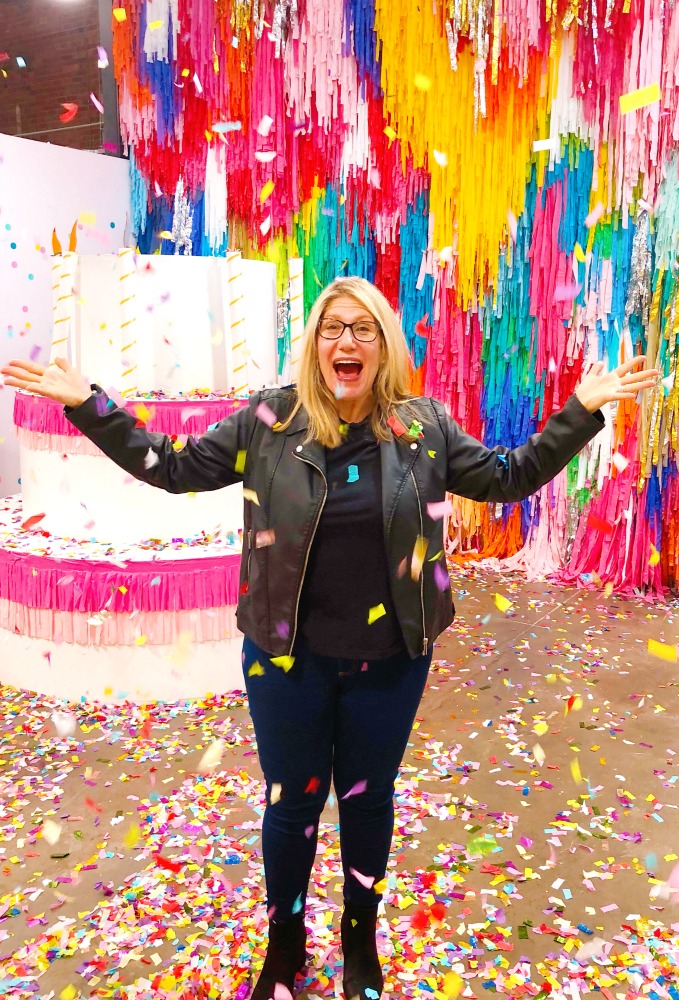 Walking: All over Melbourne.
Riding: Melbourne trams, when I'm not walking that is!
Getting: Creative with Hardhat and Bupa.
Learning: All about photography and how to video like a boss.
Finding: So many new things to see, eat and do in Melbourne. I can't wait to share them all with you!
Catching: Up with friends. I was so pleased to see my friend Rochelle and  bloggy buddy Lauren from Create Bake Make.
Marvelling: At all the cakes in the Hopetoun Tea Rooms.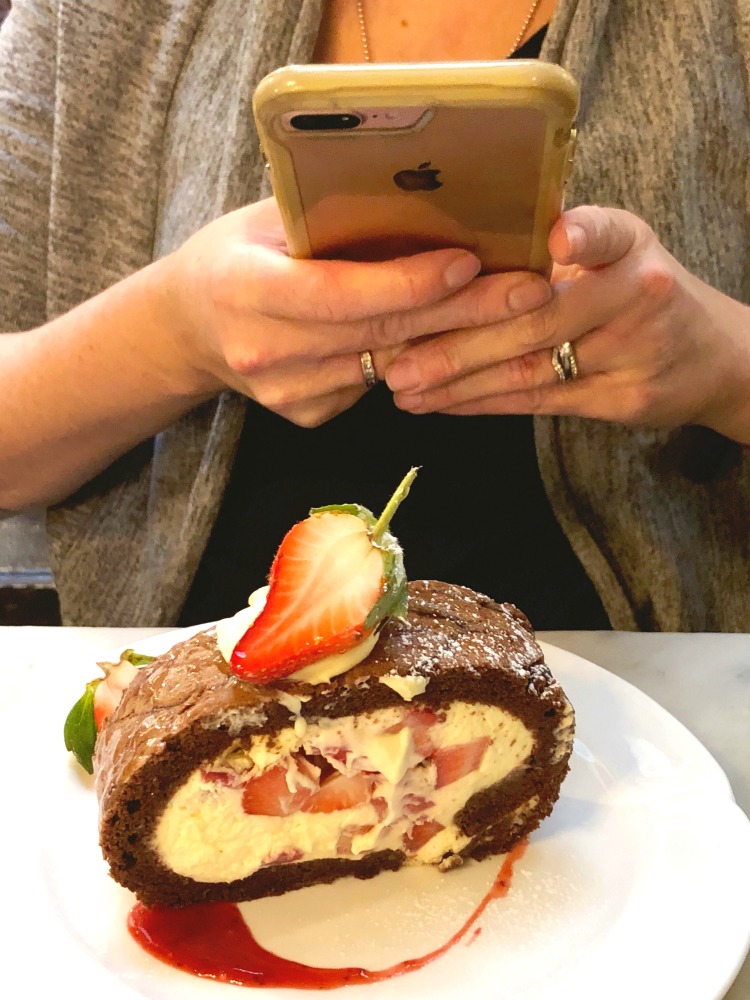 Enjoying: All things poochy at The Dog Lover's Show. 
Patting: Hello Poncho  in the Pat-A-Pooch arena.
Cheering: On the dogs at the Common Woof Games and the Dock Dogs at the show.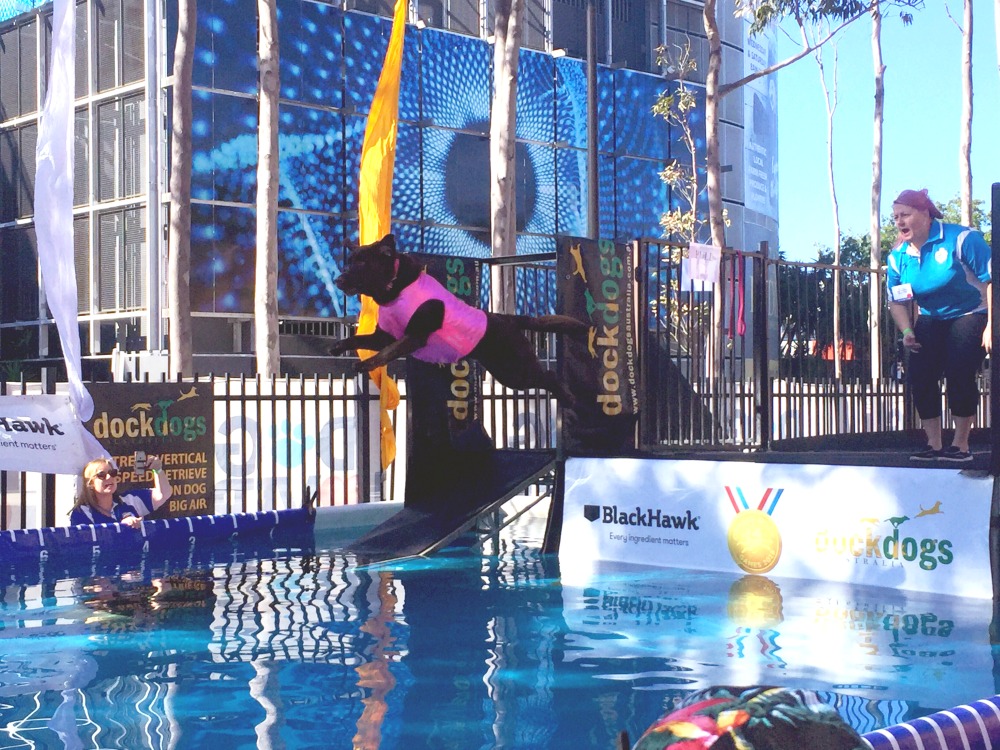 Thinking: At this rate I'll be following more dogs than people on Instagram.
Wanting: A dog more than ever!
Hosting: My favourite furry friend Mochi Elliot.
Remembering: How much we packed into 72 Hours in Newcastle! The Anzac Memorial Walk was a highlight.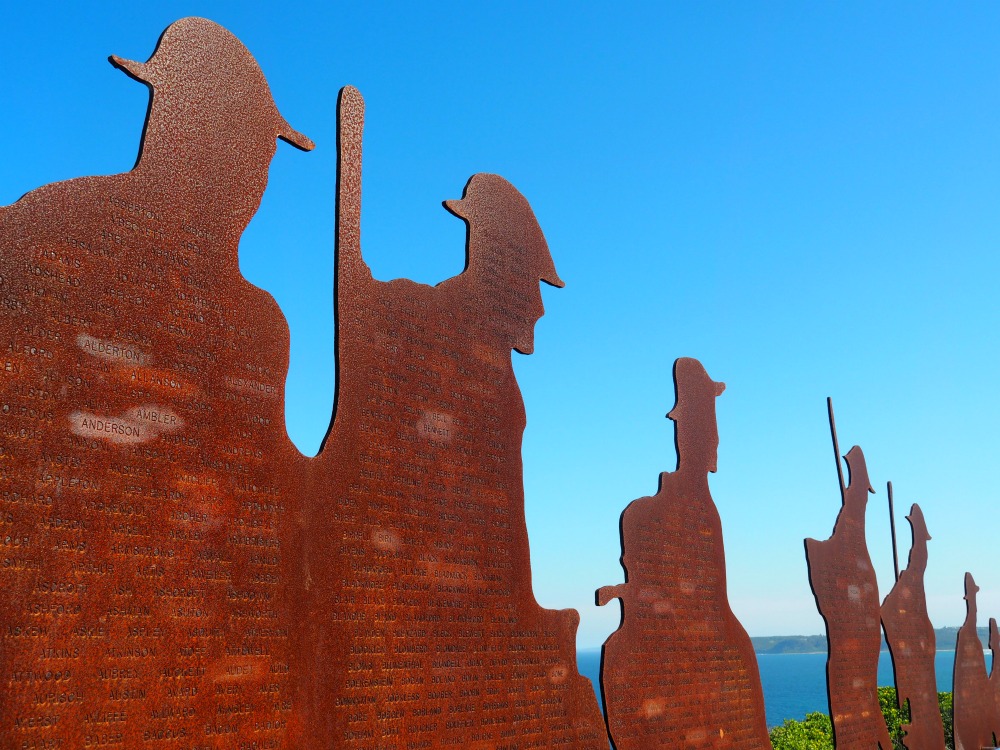 Sorting: All my photos – it could be my life's work!
Volunteering: At the Asylum Seekers Centre – two times this month which is twice as nice!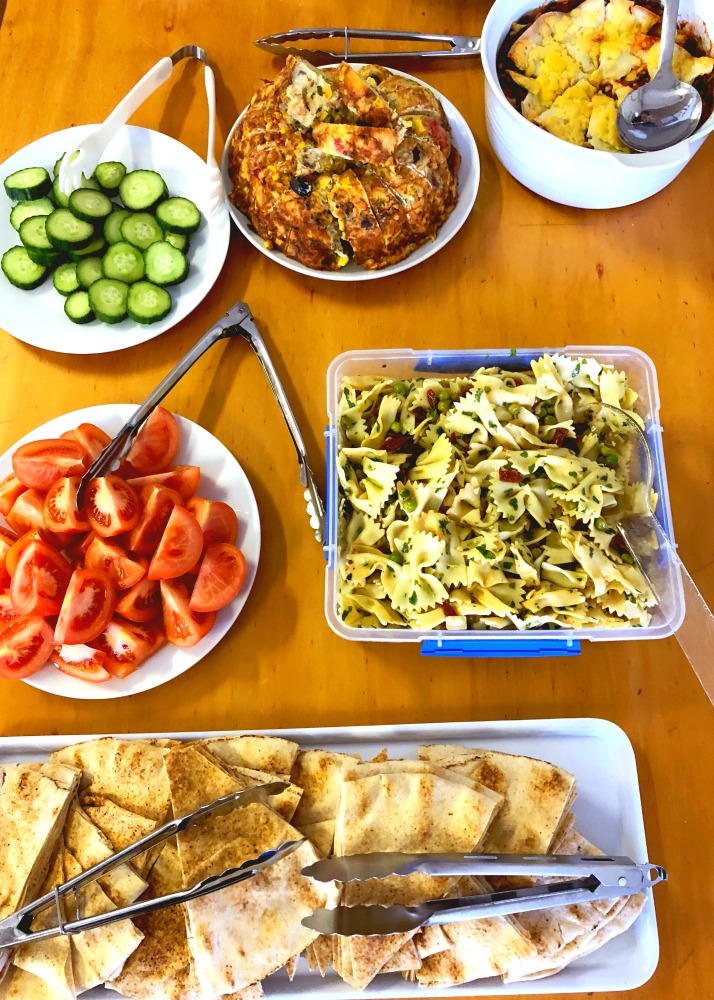 Missing: My mum and sending her get well vibes.
Worrying: About mum – it's so hard being so far away.
Booking: Flights back to the UK to lend mum a hand.
Wishing: Australia was a bit nearer to the UK.
Deciding: To go on our pre-booked holiday to Hawaii and then fly out to London straight after. Think of the jetlag!
Planning: All the things to see, eat and do when we're in Waikiki. What should we add to the list?!
Looking forward to: All the aloha in Hawaii and all the mum-on-one time when I get to the UK.
Enough about me. Tell me about your month? What did you see, eat and do? What was your August highlight and what are you most looking forward to in September? Tell me all the things!
Linking up with Kylie for IBOT
* Some of the links in this post are affiliate links. If you click to buy the item, I make a little commission but you don't pay any extra.