This is food fusion at it's finest – lamb samosa served in the form of a pie. It makes for some delicious Indian inspired comfort food, let me tell you!
Since I got my pie maker, I've been even more obsessed than usual with making pies (and that's saying something!)  Of course, this isn't my first foray into fusion pies, there was the Curry Beef and Pea Pie, Balti Curry Prawn and Roti Pies  and for Meatless Monday,  let's not forget the Sweet Potato and Dhal Pie.
Remember my friend Dharish, the Queen of Curries? Who could forget her famous Chicken Curry? Not I! Recently she gave me her potato curry recipe which is delicious on it's own and delicious in samosas. I made the curry and it was the bombay diggity but I could not fold those samosas for the life of me. I watched you tube videos, I studied tutorials and still my samosas looked like botched filo squares rather than neatly folded triangles. I threw my toys out of the pram or rather, I threw my ruined filo in the bin and decided to make this pie instead. Soooo much easier!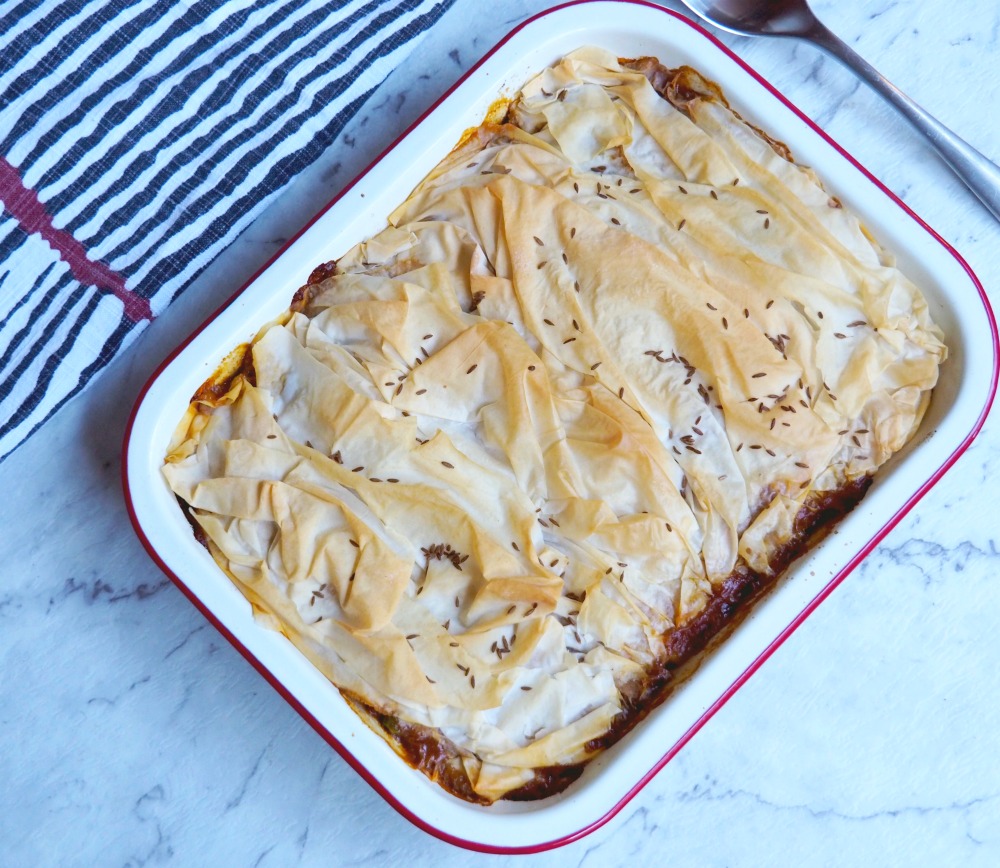 This is a twist on Dharish's Minced Lamb Curry, it's got a smaller range of spices but like Dharish's original it is a doddle to make. The potato is a nod to my aborted Mission Samosa and to Dharish who is very fond of adding some potato to curry. I used sweet potato for colour but if you prefer regular potato will do. I'm not sure Dharish would put a tin of tomatoes in her samosa mixture but I think she'd allow me a bit of artistic licence!
The filo not only gives this pie the essence of samosa it makes it a much healthier and lighter alternative to a puff pastry pie and if I say so myself, just as delicious, if not moreso!
Do you know how to fold a samosa? Do you have patience in the kitchen?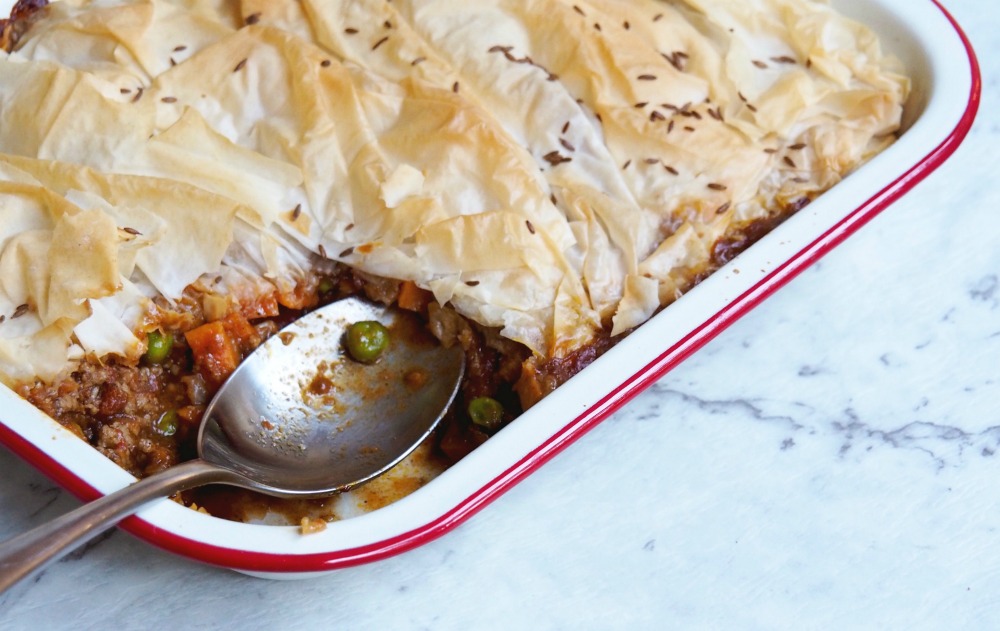 Serves 4
Ingredients
2-3 tablespoons vegetable oil
1 onion, chopped
500g lamb mince
3 cloves garlic, finely chopped
1 fresh green chilli, finely sliced (optional)
1-2 tablespoons curry powder
1 large sweet potato (about 300g,) peeled and diced finely
1 x 400g tin chopped tomatoes
100g frozen peas
juice 1/2 lemon
handful coriander, roughly chopped
4 sheets filo pastry
1 teaspoon cumin seeds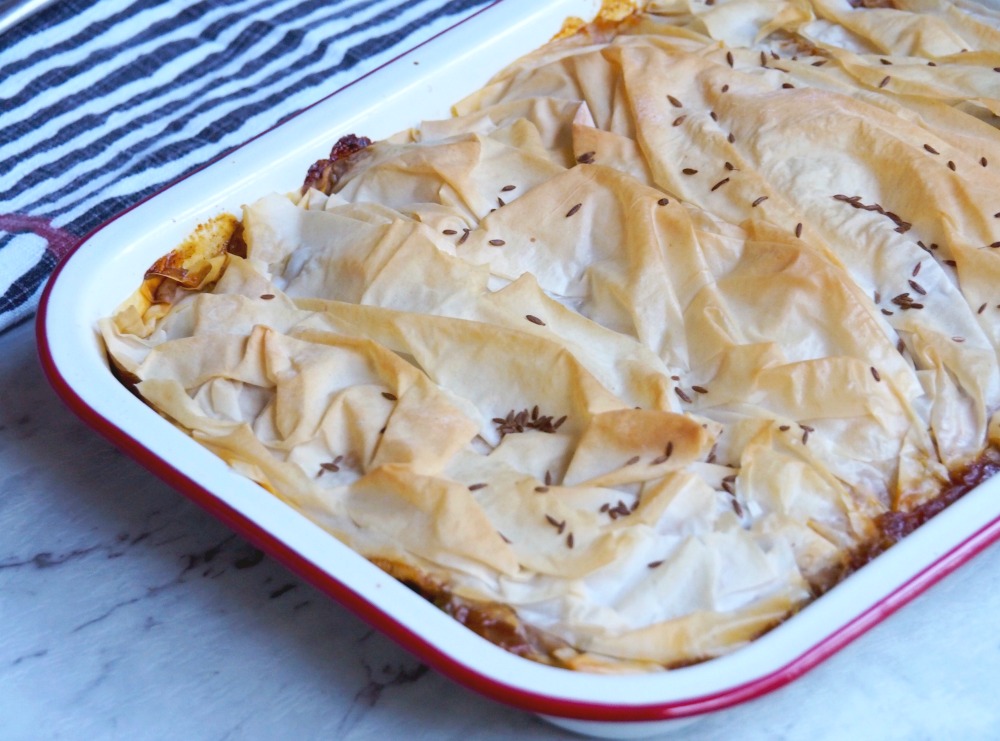 How to 
Heat oven to 180C.
Heat 1 tablespoon of oil in a large frying pan. Fry onion and mince until the meat has browned.
Add garlic, green chilli if using, sweet potato, tin tomatoes and 300ml of water. Cook for about 10-15 minutes until the sweet potato has softened and the sauce has thickened.
Stir in the peas, lemon juice, coriander and season to taste.
Transfer the mixture into a pie dish. Brush the sheets of filo with the remaining oil and scrunch the pastry over the meat.
Sprinkle with cumin seeds and bake for about 10-15 minutes or until the top is crispy and golden.