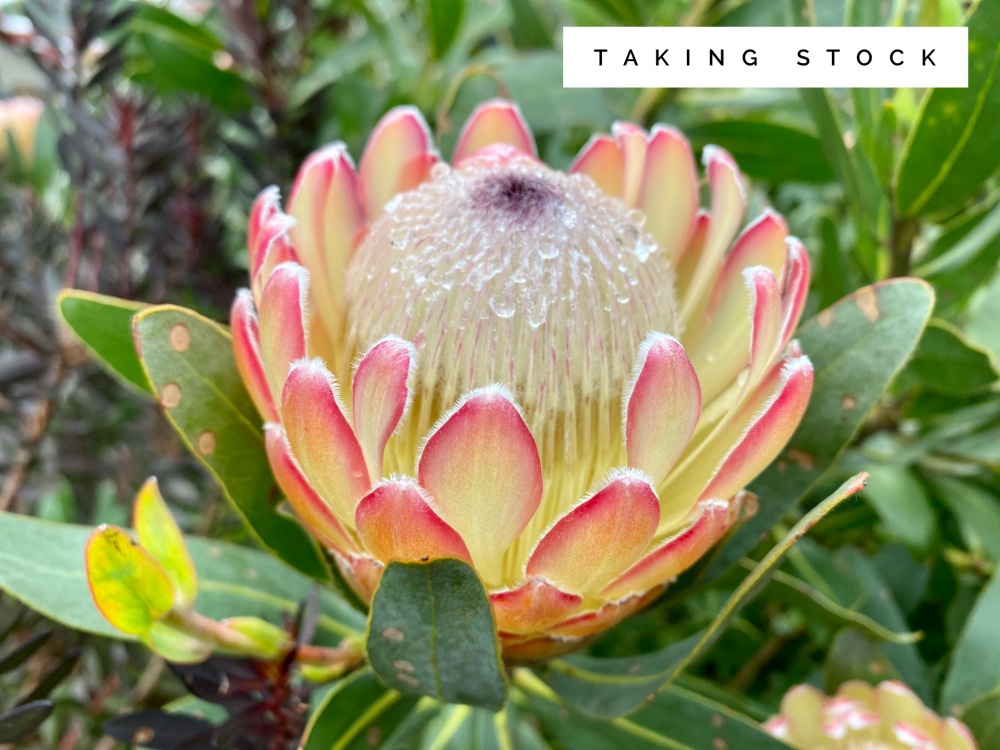 Can you believe it's the last day of August already? Or is it just me that's in total denial?
My August was a mixed bag with good fun, good friends, good times and good fluffers with a generous side of stress. But before the start of September rolls around, I'm going to take stock of the month that was and I'd love it if you joined me!
Cooking: Up a storm for Meatless Monday with this Bean and Cider Stew.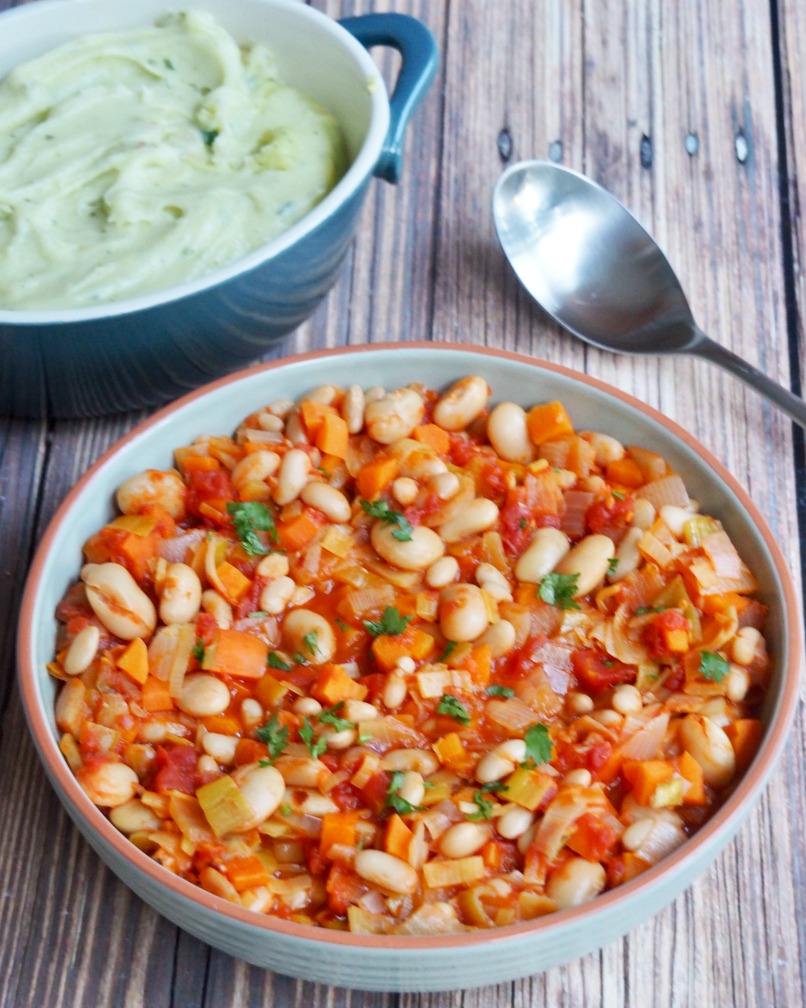 Baking: This Cherry Bakewell Cake – it's cherry delicious!
Eating: All the comfort food.
Sharing: Some of my favourite slow cooker recipes.
Drinking: A glass of red wine with dinner.
Painting: Teddy Roosevelt at a Paint Your Pet session at Cork and Canva.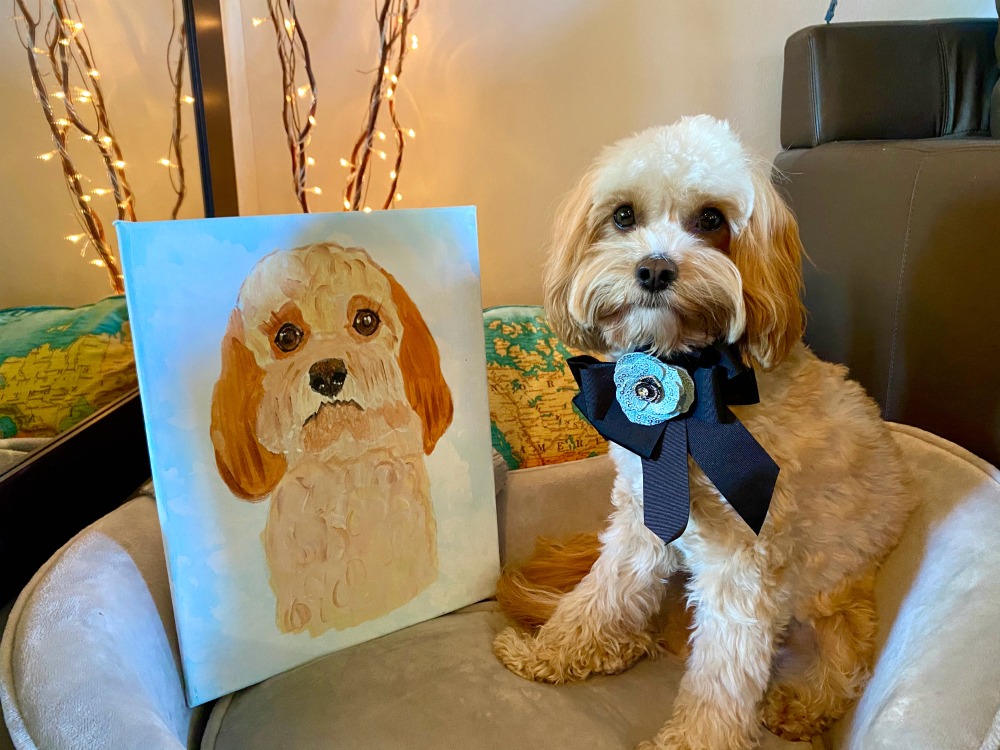 Realising: That painting is not my forte.
Reading: And The Mountains Echoed by Khaled Hosseini. Five stars from me!
Watching: Line of Duty season 5 – what a cracker!
Marvelling: At the peeps on Ninja Warrior – how do those people do those things?
Chaperoning: Teddy to his first dog birthday party – the theme was under the sea.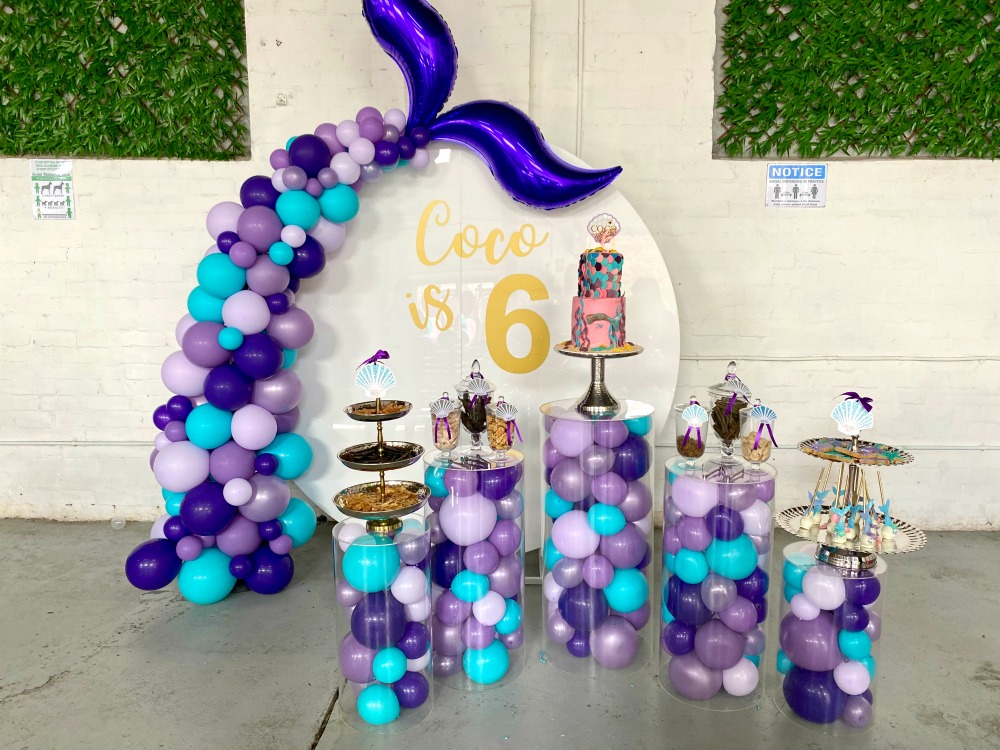 Bending: Fancy dress rules and dressing him in an 'On the Sea' costume instead!
Smiling: At Teddy in his Captain costume!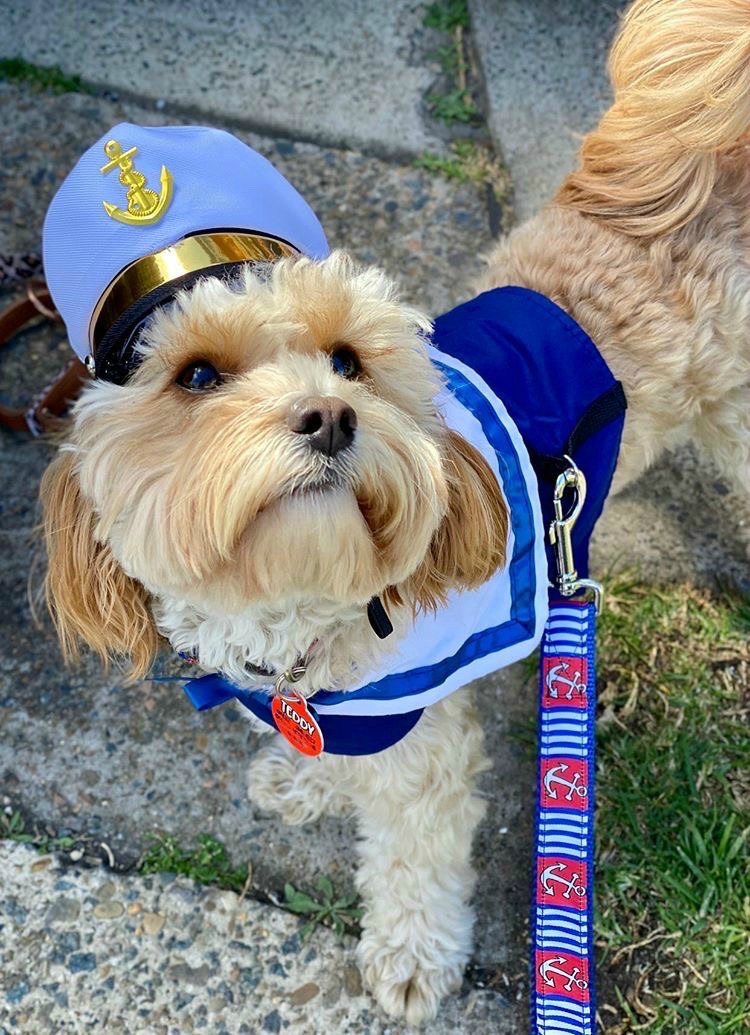 Loving: Cuddles with Teddy.
Enjoying: Seeing Teddy playing with his friends.
Meeting: Furry and human friends on Instagram in real life. Teddy loved meeting Cairo!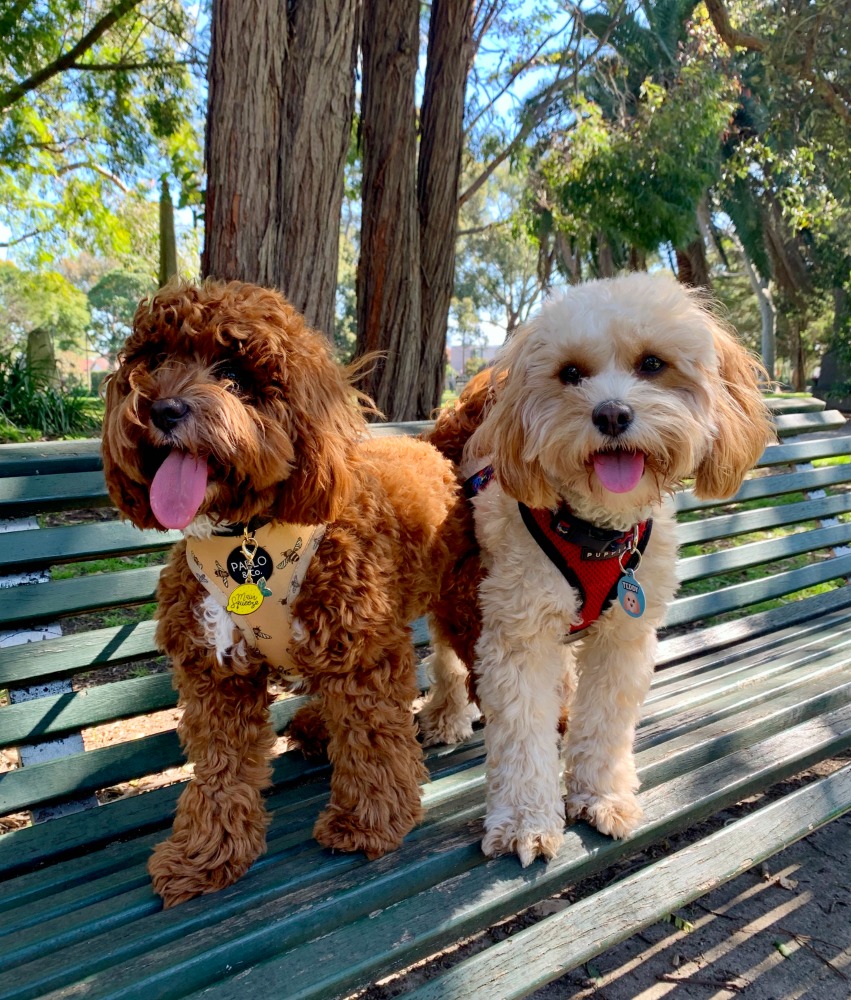 Opening: Parcels of online dog shopping. I can't stop, won't stop!
Organising: Teddy's furdrobe – this time all his leads and harnesses!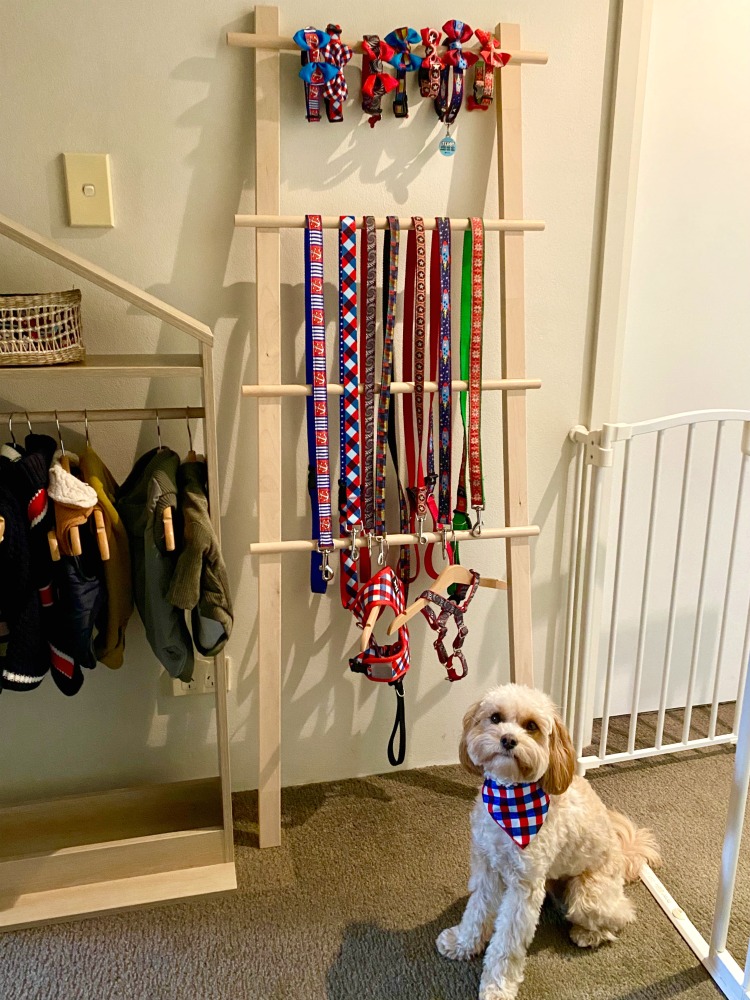 Thinking: That Teddy probably has more accessories than his pawrents.
Supporting: Doggy charities by purchasing from To the Rescue who donate all profits to charity.
Walking: More than 10,000 steps every day – thanks to Teddy Roosevelt.
Freezing: My gym membership – thanks to my dodgy shoulder!
Remembering: What fun we had at all the dog friendly wineries in Pokolbin.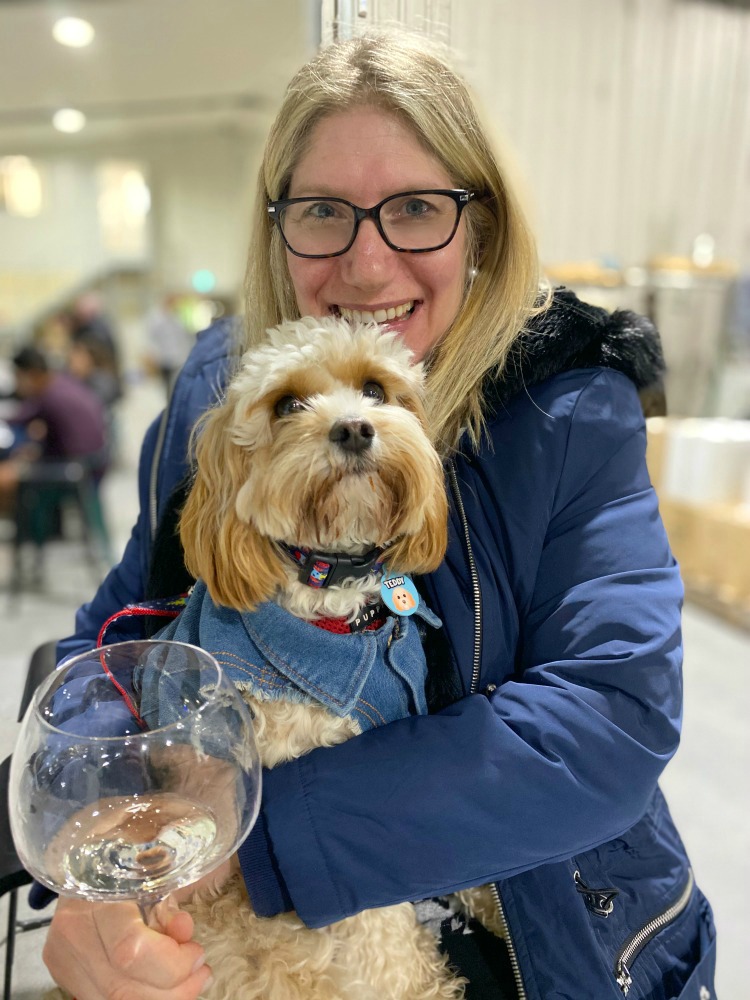 Launching: The new series Paws on Business – Women Entrepupneurs. Very excited!
Making: This Dragon Cake for our godson's 6th birthday!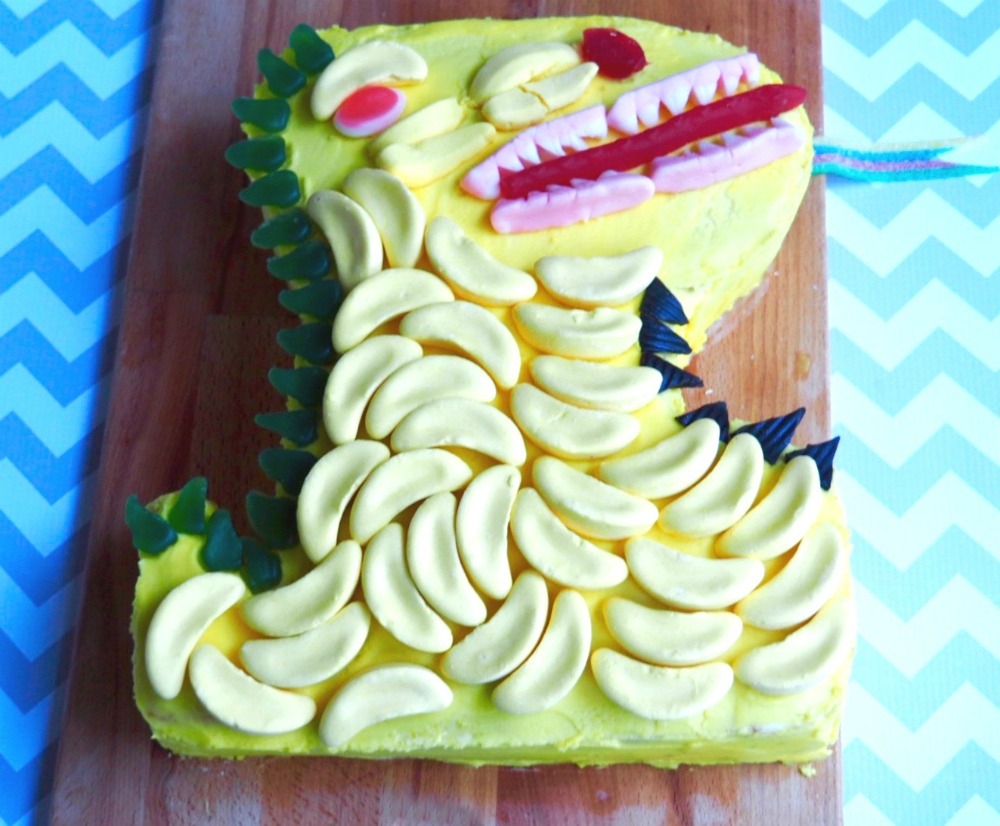 Trying: To stay home and lay low so NSW can hold the line.
Feeling: For the people of Victoria and all the Aussies stranded overseas. Gee, they're doing it tough.
Needing: To hear some good news.
Wearing: A mask when I can't socially distance. It's the community minded thing to do.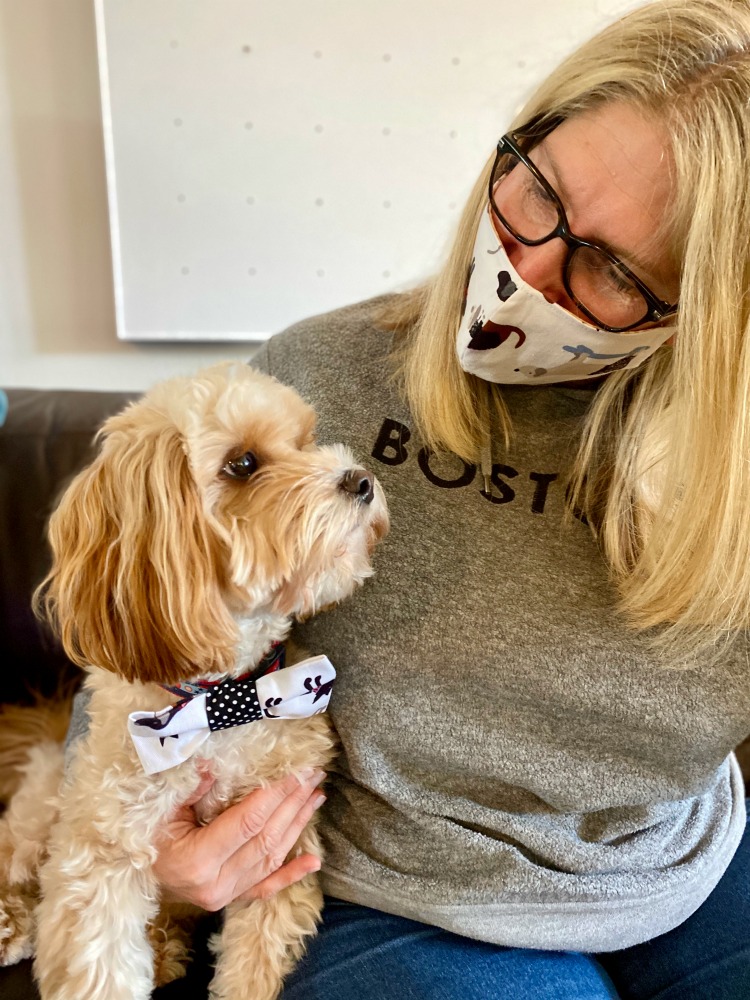 Matching: My mask to Teddy's bow. We got them from Handmade for Hounds.
Going: To the hairdresser. New hair never felt so good.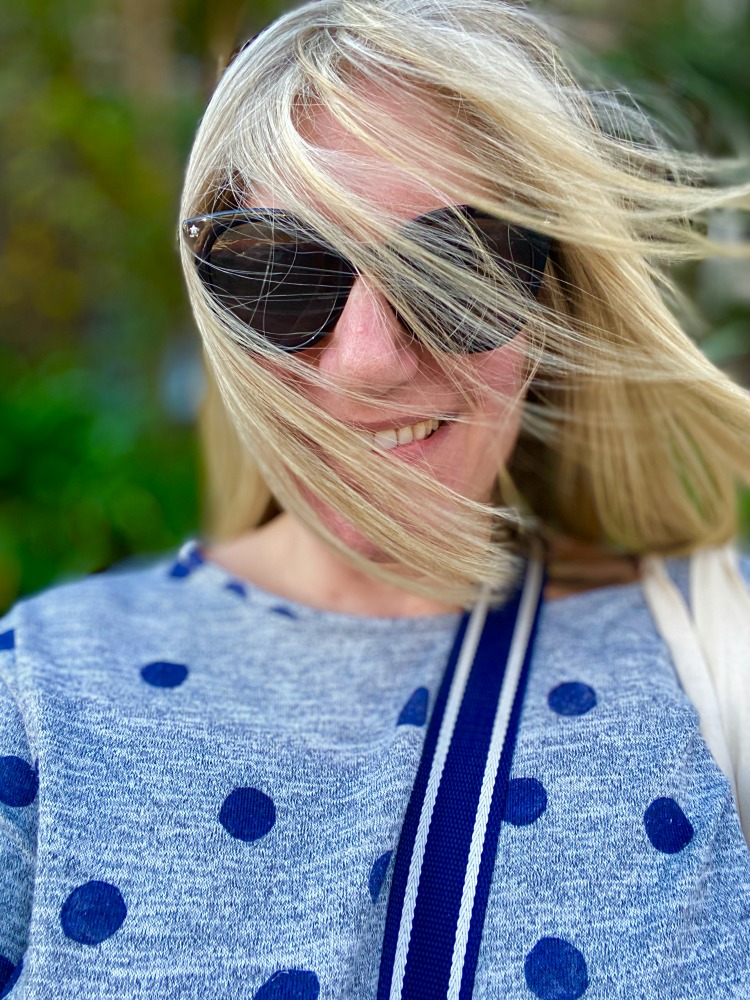 Worrying: About my mum who's been in hospital.
Hoping: She feels better soon.
Waiting: For news.
Bookmarking: Flights to London… Just in case.
Wishing: I wasn't quite so far away and that the Australian government would do away with flight caps.
Wanting: This pandemic business just to be over.
Signing: This petition to remove Australian government flight caps.
Following: The news closely.
Disliking: The way stranded Aussies overseas are called travellers. They're citizens and abandoned ones at that.
Liking: Winter sunshine.
Looking: For silver linings… And at dog photos!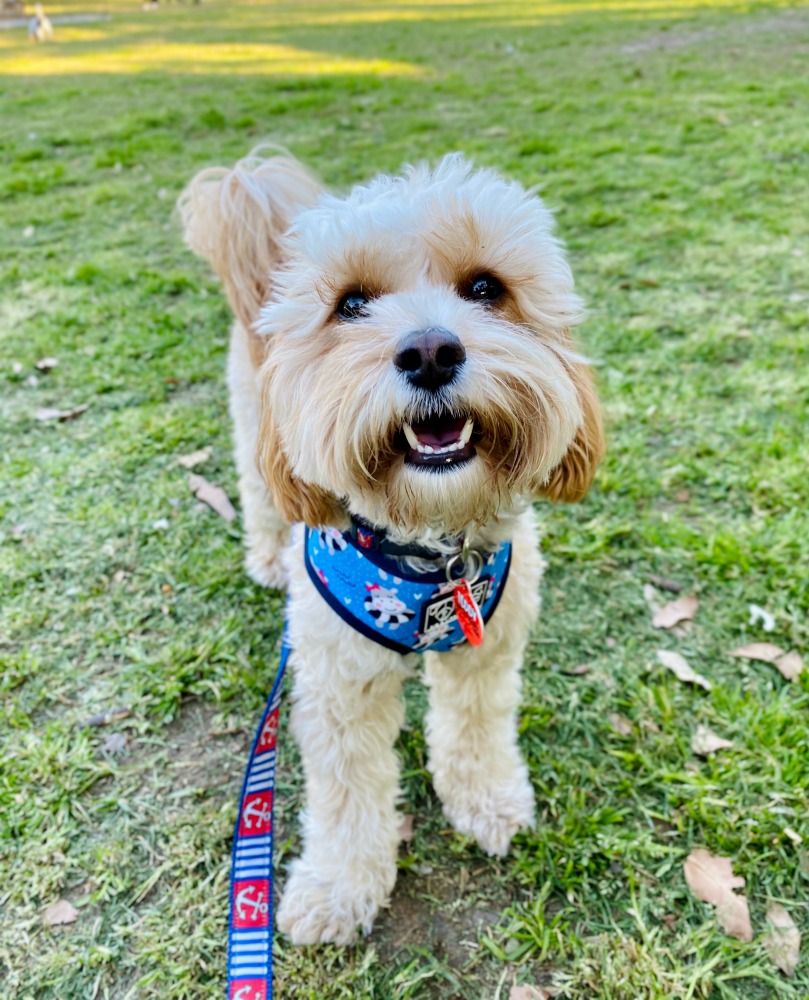 So that's my August. How was yours?
Some of the links in this post are affiliate links. If you click to buy the item, I make a little commission but you don't pay any extra.
Linking up with Denyse for Life This Week