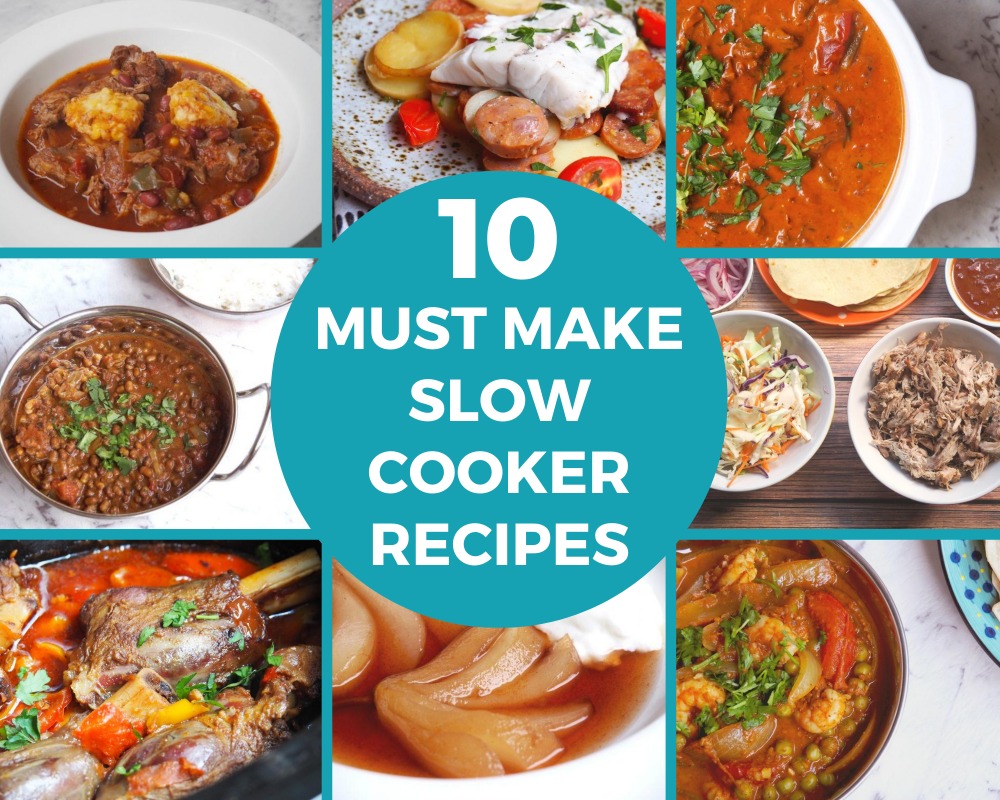 I've rounded up ten of my favourite slow cooker recipes that will both feed a crowd and please a crowd.
I'm a huge fan of the slow cooker and every winter (and every other season come to that) it gets a thorough workout with both sweet and savoury dishes.
Although I'm constantly adding to my slow cooker recipe collection, there are some tried and tested recipes that are always on high rotation at our place.
I think I've got something for everyone with meaty dishes, winner chicken dinners, seafood eats and vegetarian feeds and as all my teeth are sweet, I've included some comforting desserts too. I hope you find something to tickle your fancy!
Are you a fan of the slow cooker too?
This is a relative new kid on the block to my slow cooker recipe collection but with the fall apart beef, tomatoes, and capsicum in a creamy, flavoursome stew, it's a total keeper. We're quite obsessed with this dish and can't stop eating it, won't stop eating it.
If you like this, you'll also enjoy this Slow Cooker Beef, Date and Spinach Tagine.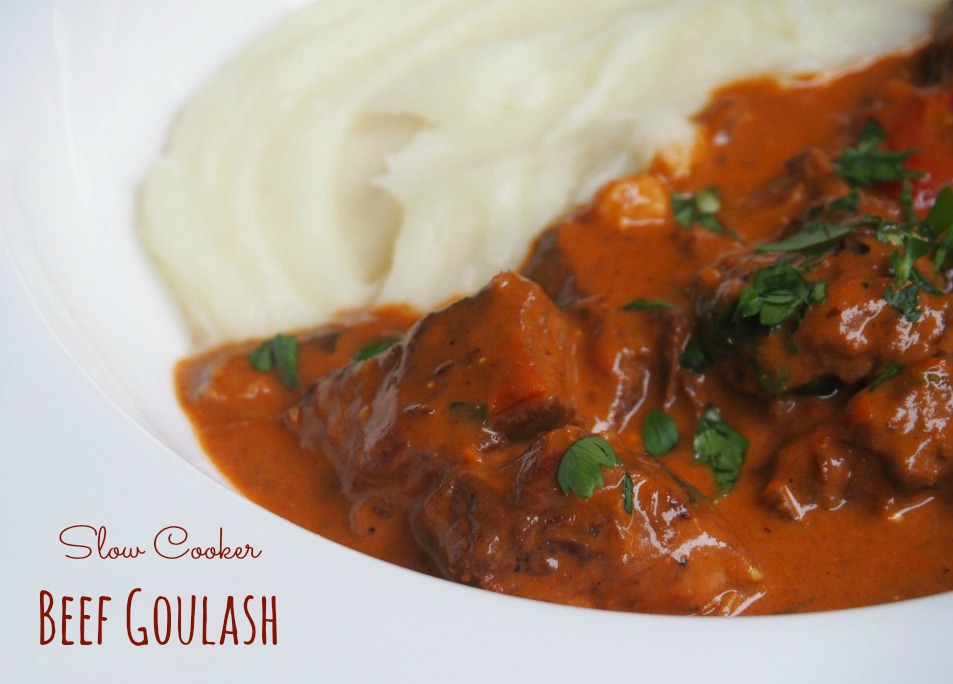 I couldn't not do a slow cooker recipe round up without including this dish because it's one of our all time faves. In this comforting recipe, Chunky Beef Chilli is topped with fluffy corn dumplings and it's all kinds of delicious!
Want more dumplings with your dish? Check out this Slow Cooker Chicken and Red Wine with Dumplings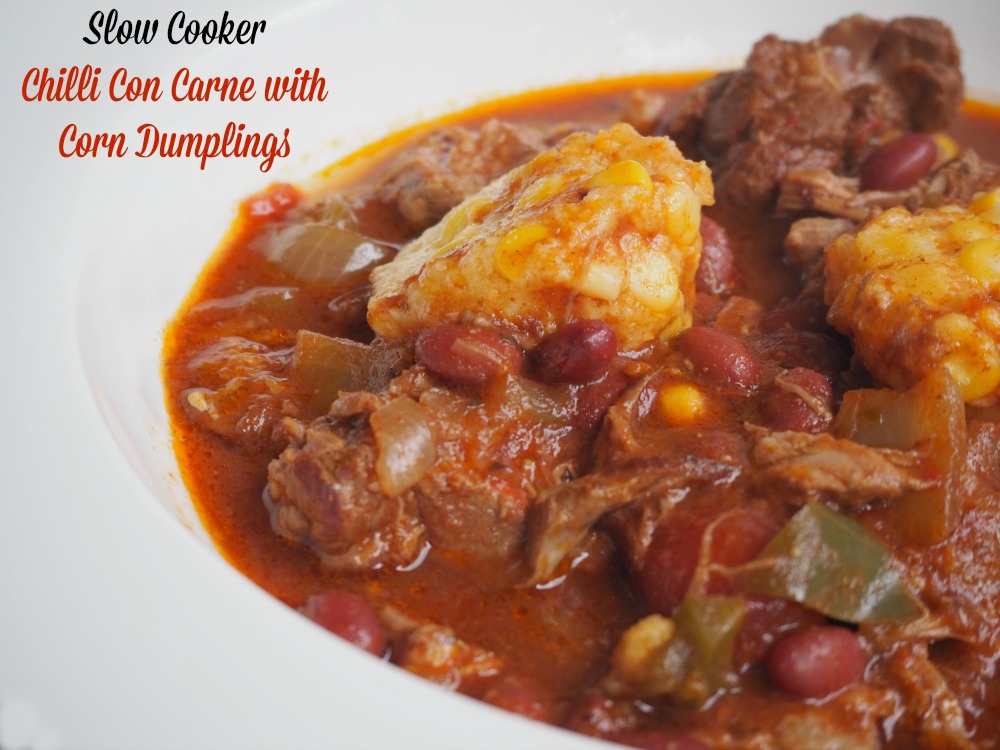 If lamb is your jam, you're going to love this recipe! These lamb shanks are fall off the bone flavoursome and they're delicious whether you serve them with tortillas, rice or even mash!
If you want more Mexican flavours, try this Slow Cooker Mexican Chicken Stew.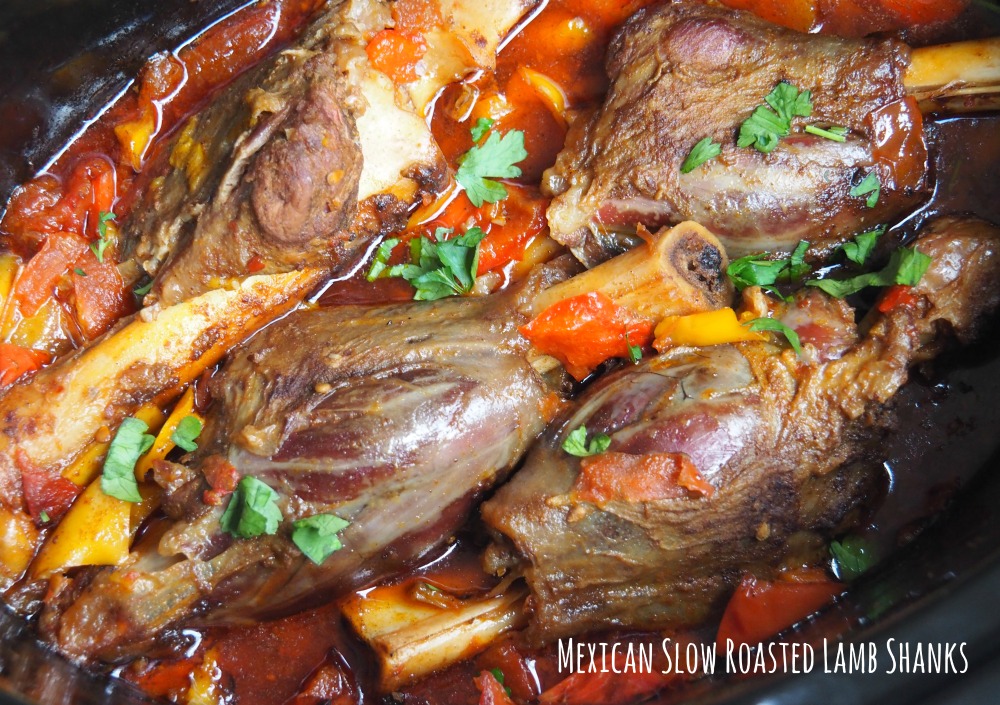 This ultimate retro dinner is so easy to make in the slow cooker and it's so delicious and comforting. Think browned sausages in a mild curry gravy complete with potato wedges and peas. It's a winner, winner sausage dinner!
Need more sausage slow cooker recipes in your life? Try this Slow Cooker Sausage and Bean Hotpot.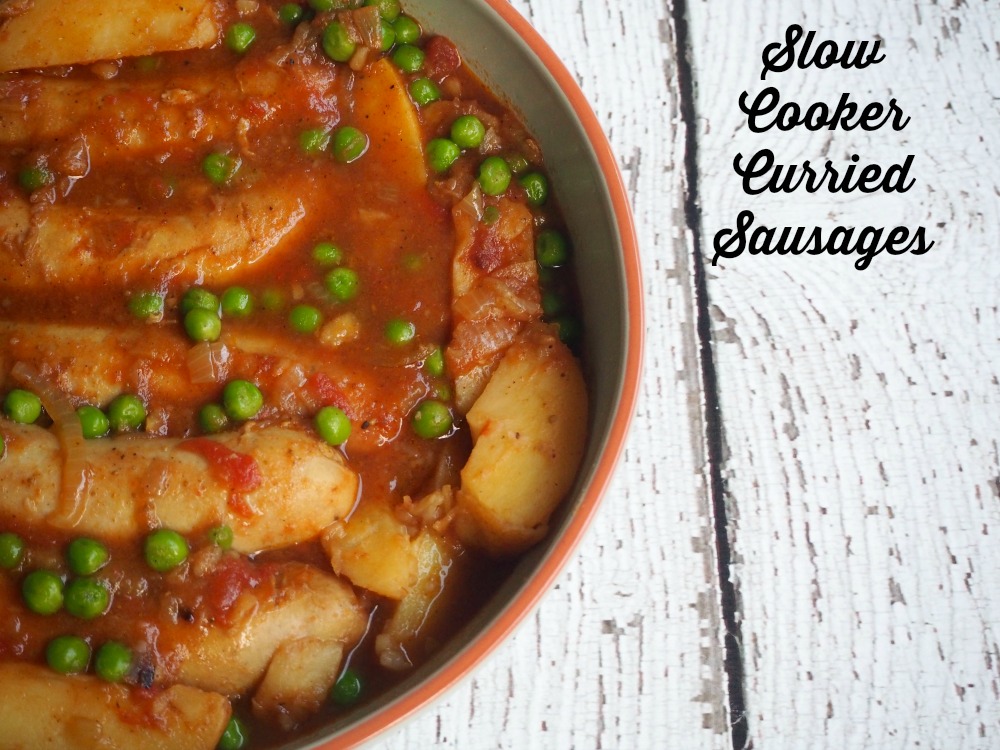 This Slow Cooker Pulled Pork is low in iodine (so great for those doing the low iodine diet) but big on taste and it's so easy to prepare too! It will both feed and please a crowd and if you have left overs, just pop them into the freezer or upcycle them into one of these delicious pulled pork recipes.
If you're looking for a healthy, budget friendly alternative, try this Slow Cooker Pulled Chicken.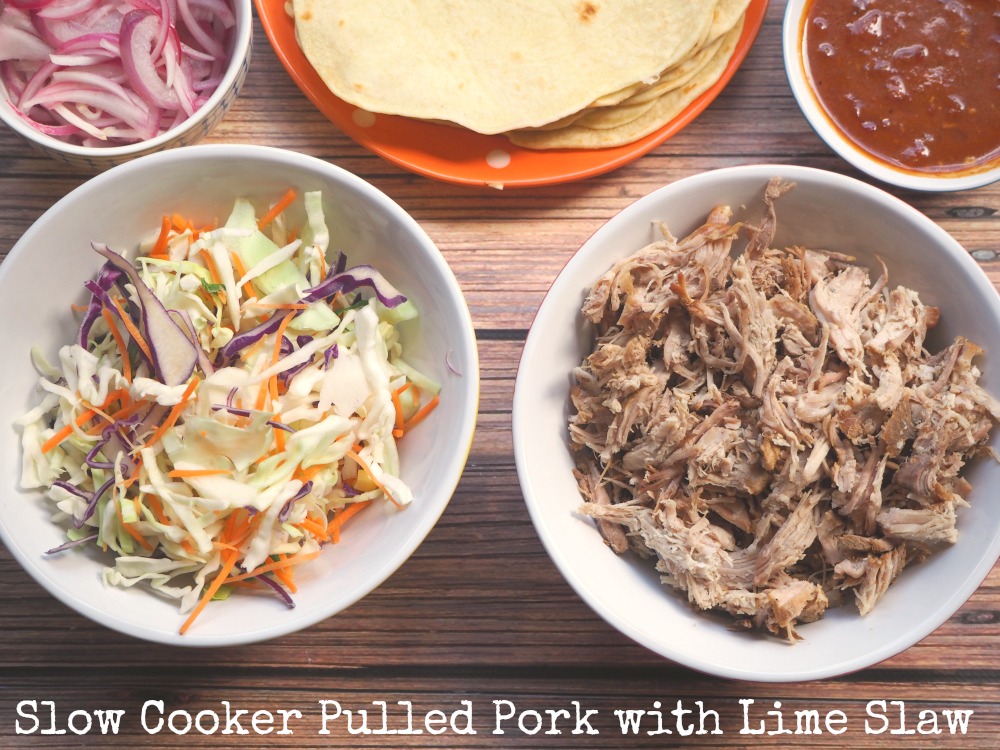 In this speedy slow cooker one-pot made with chorizo, potato and white fish, you get a delicious result with minimum effort! It's simple enough to make for a midweek meal yet fancy enough to serve when entertaining.
If you want more of our fishy favourites, check out this Slow Cooker Red Thai Fish Curry.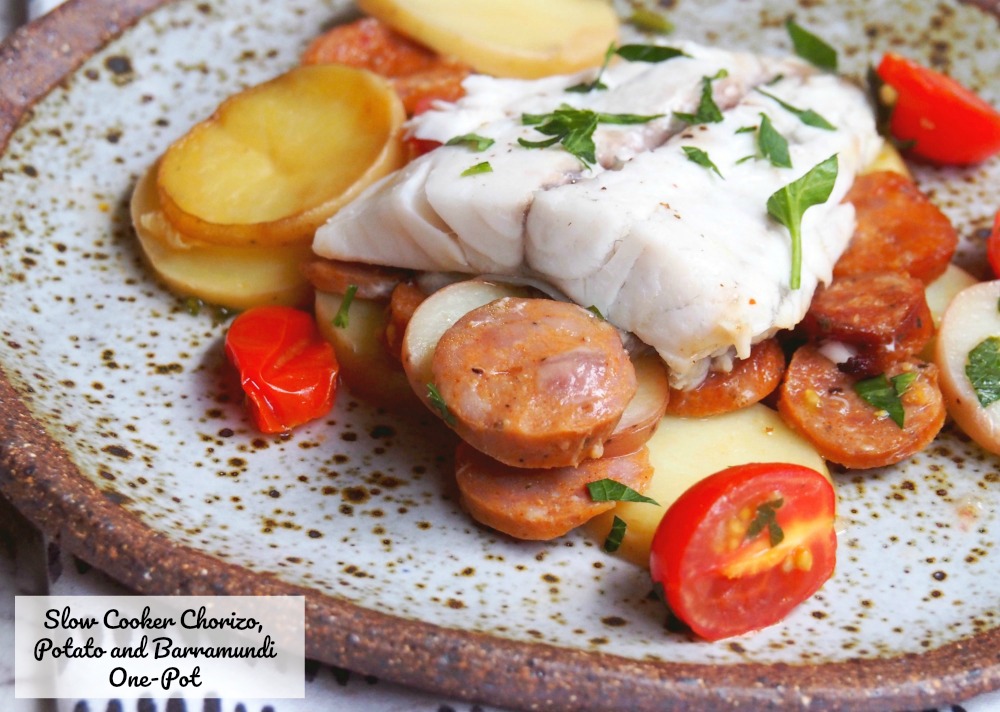 Sticking with the seafood, this Prawn, Pea and Tomato Curry is low in fat, high in fibre and big on taste. It's totally prawnsome!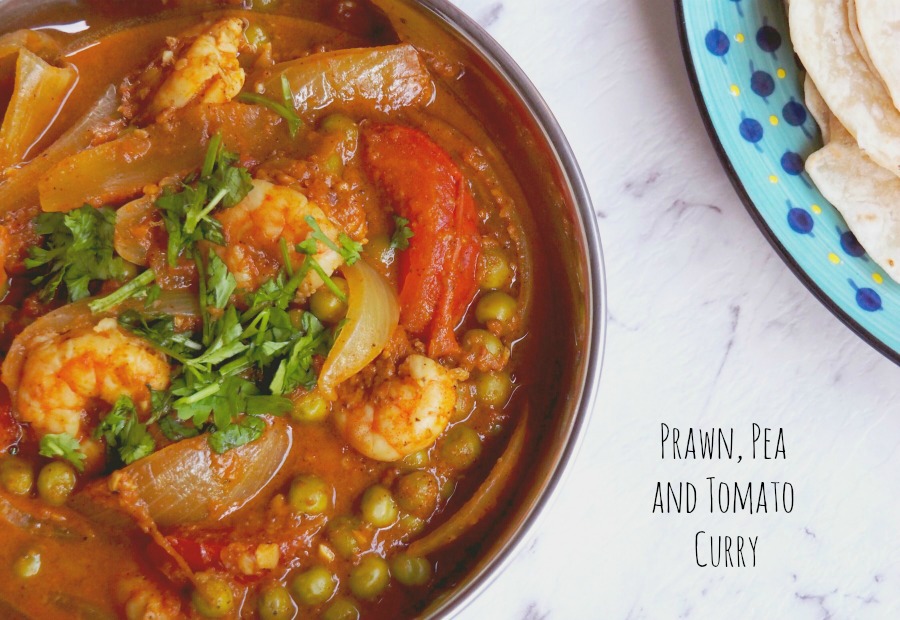 This vegan chilli is cheap, easy and freezer friendly and slow cooker does all the work so you don't have to! The dhal is super mild, the spices bring all the flavours of a good curry without any of the heat.
If you want another vegetarian curry on the side, try this Slow Cooker Pumpkin and Chickpea Curry.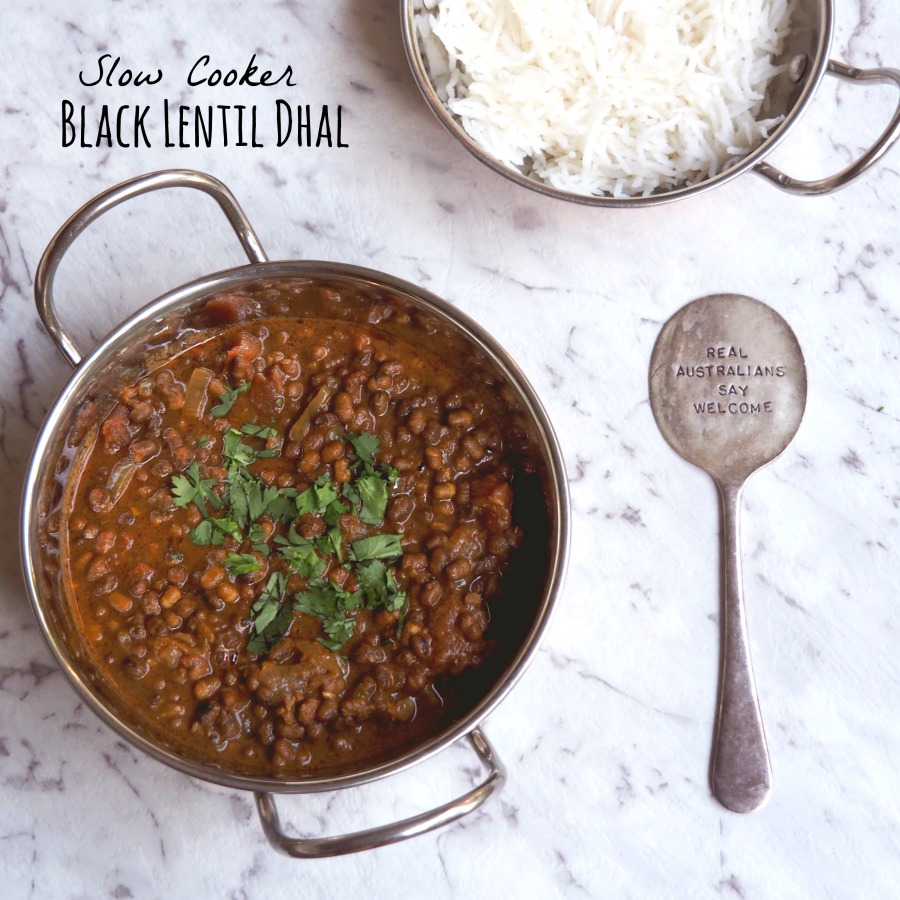 It would be remiss of me to include some desserts in this recipe round up; if you think the slow cooker was just for savoury dishes, think again! This Chocolate Self-Saucing Pud is the ultimate-no-fuss comfort after dinner treat. Put it in the slow cooker and let the magic begin!
If you want more warming winter puds, check out this Slow Cooker Apple Flapjack Crumble.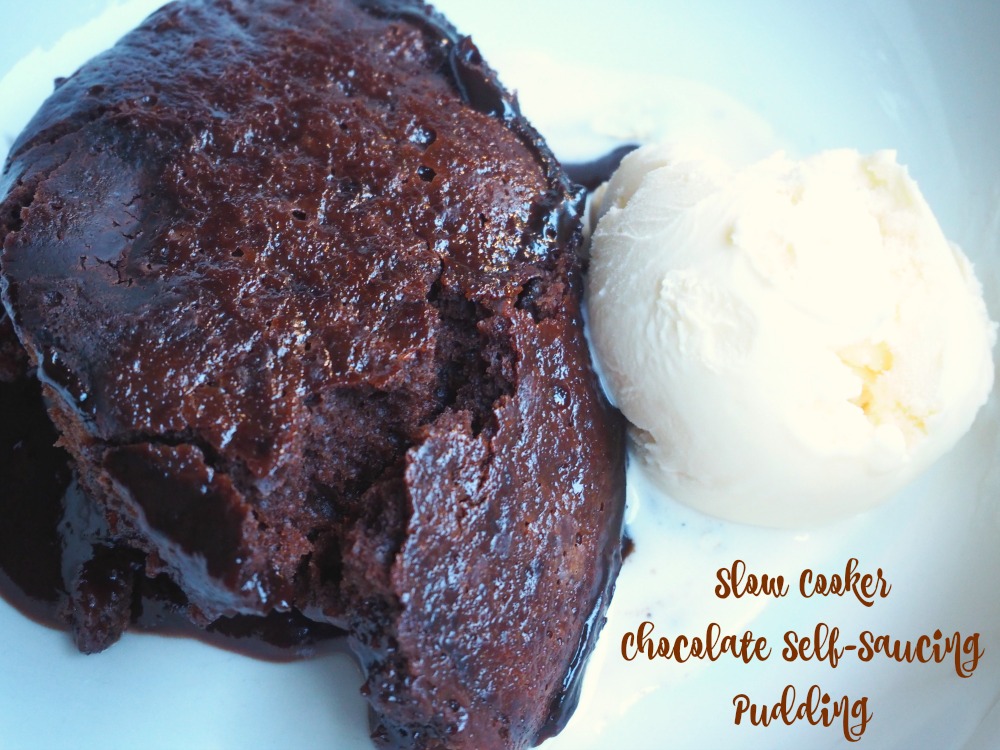 Pears are so in right now, giving you the perfect excuse to dish up these pears cooked in port. They're peary delicious I tell you and are great served with some whipped cream or natural yoghurt.
For a variation on a theme try these Slow Cooker Red Wine and Vanilla Poached Pears.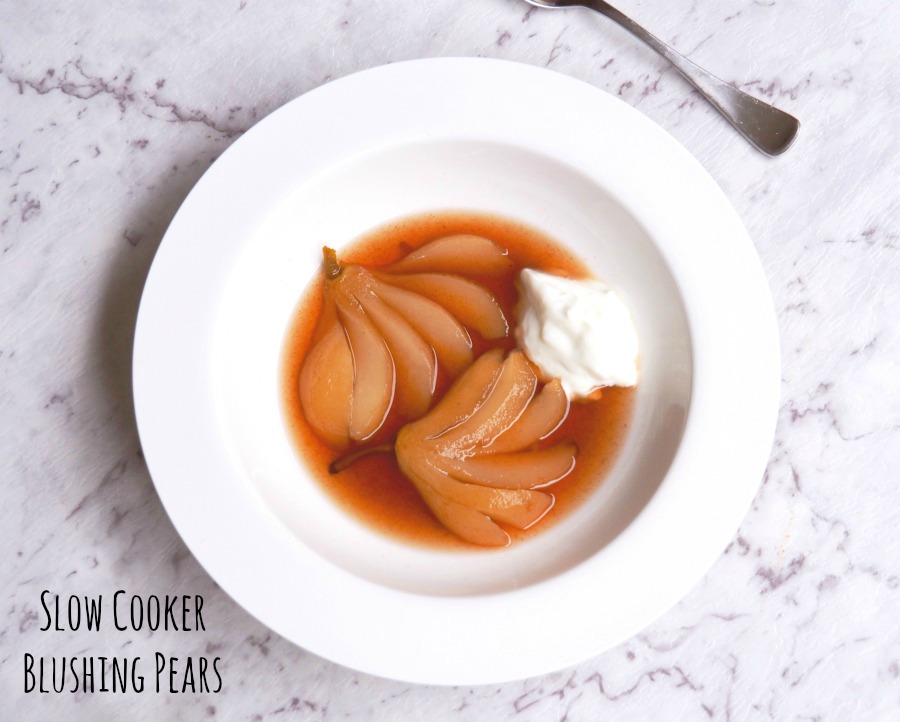 Which of these dishes tickle your fancy? What's your favourite slow cooker dish?