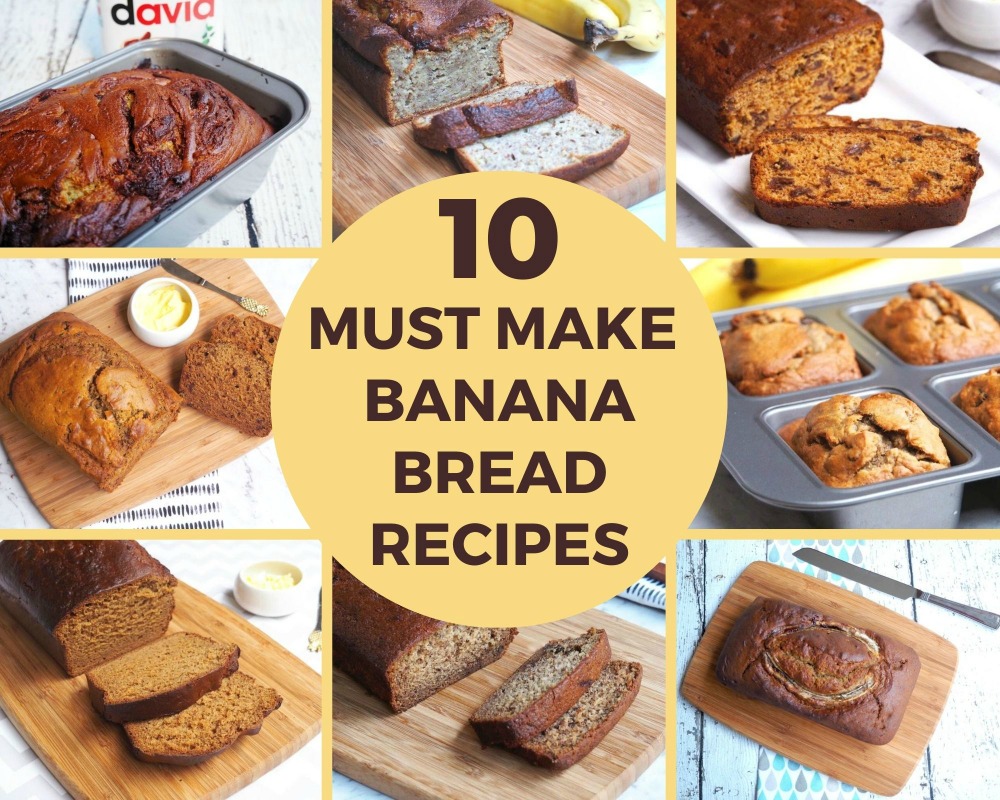 Everyone has a favourite banana bread recipe but me, I have ten of them! And I'm sharing them all with you in one scrumdiddlyumtious recipe round up.
This post was actually inspired by dear reader, Anne who during lockdown worked her way through my entire banana bread recipe collection which is quite a feat, and a delicious one at that!
After I received Anne's feedback, I thought what delicious fun it would be to round up all these banana bread recipes in one tidy post and here we are.
I can't remember ever eating banana bread when I lived in the UK but I do remember that when I moved to Australia I couldn't order a coffee without a side of banana bread. It just felt so exotic!
I still love banana bread and I love all these recipes – they're all easy, they're all delicious but each of them is quite unique so you can literally mix things up a bit!
Were you on a baking mission during lockdown? Have you got a favourite banana bread recipe?
This classic banana bread has the most wonderful texture, freezes fabulously and goes great in the toaster. Adding a halved banana and baking it into the top, turns an everyday loaf into a teatime showstopper!
For a banana bread with a twist, try this Thermomix Banana Coconut Bread.

I used to work with Paula and I'm forever grateful that she shared this delicious recipe with me.
This banana bread is packed with goodness in the form of LSA (linseeds, sunflowers seeds and almond meal,) and is relatively low in sugar, freezer friendly and works a treat with gluten free as well as regular flour. It's about as healthy as Banana Bread gets!
If you want more of Paula's recipes, check out these Mini Raspberry Cheesecakes. Not so healthy but oh, so yummy!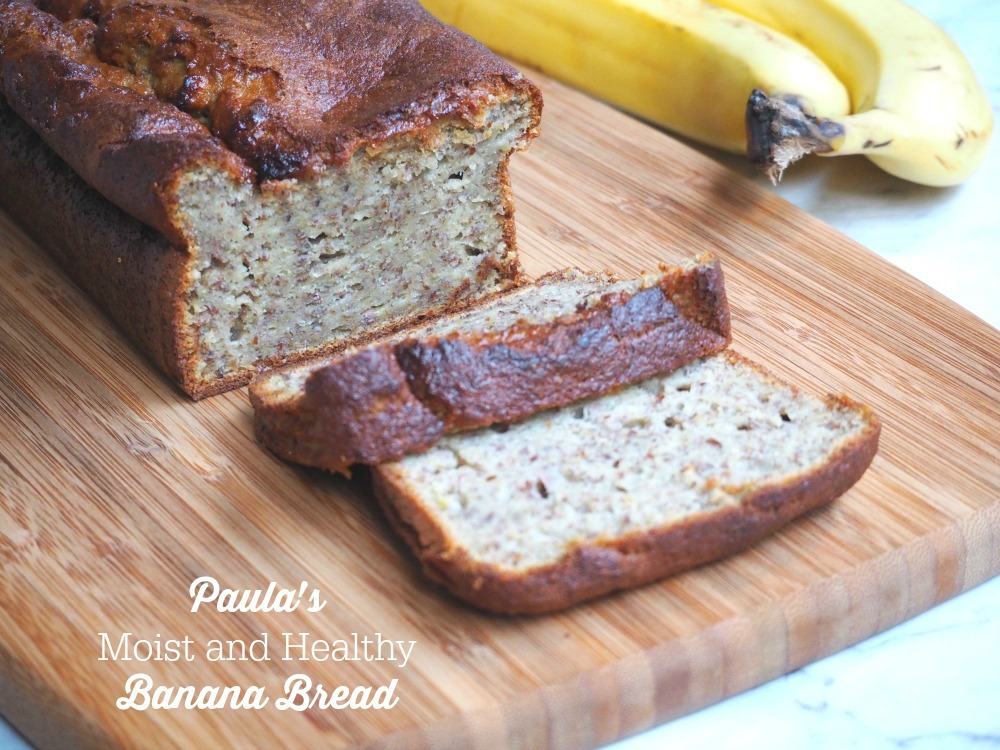 It would be remiss of me to share Paula's recipe without sharing this recipe from another ex-colleague Gary.
This tea bread is dense, moist (there I said it!) and the dates and the walnuts add some wonderful crunch and chewiness. The ginger and the banana add the perfect balance of sugar and spice to make this the perfect teatime treat! Nom, nom!
If date and walnut is your jam, check out this Date and Walnut Loaf with Maple Syrup.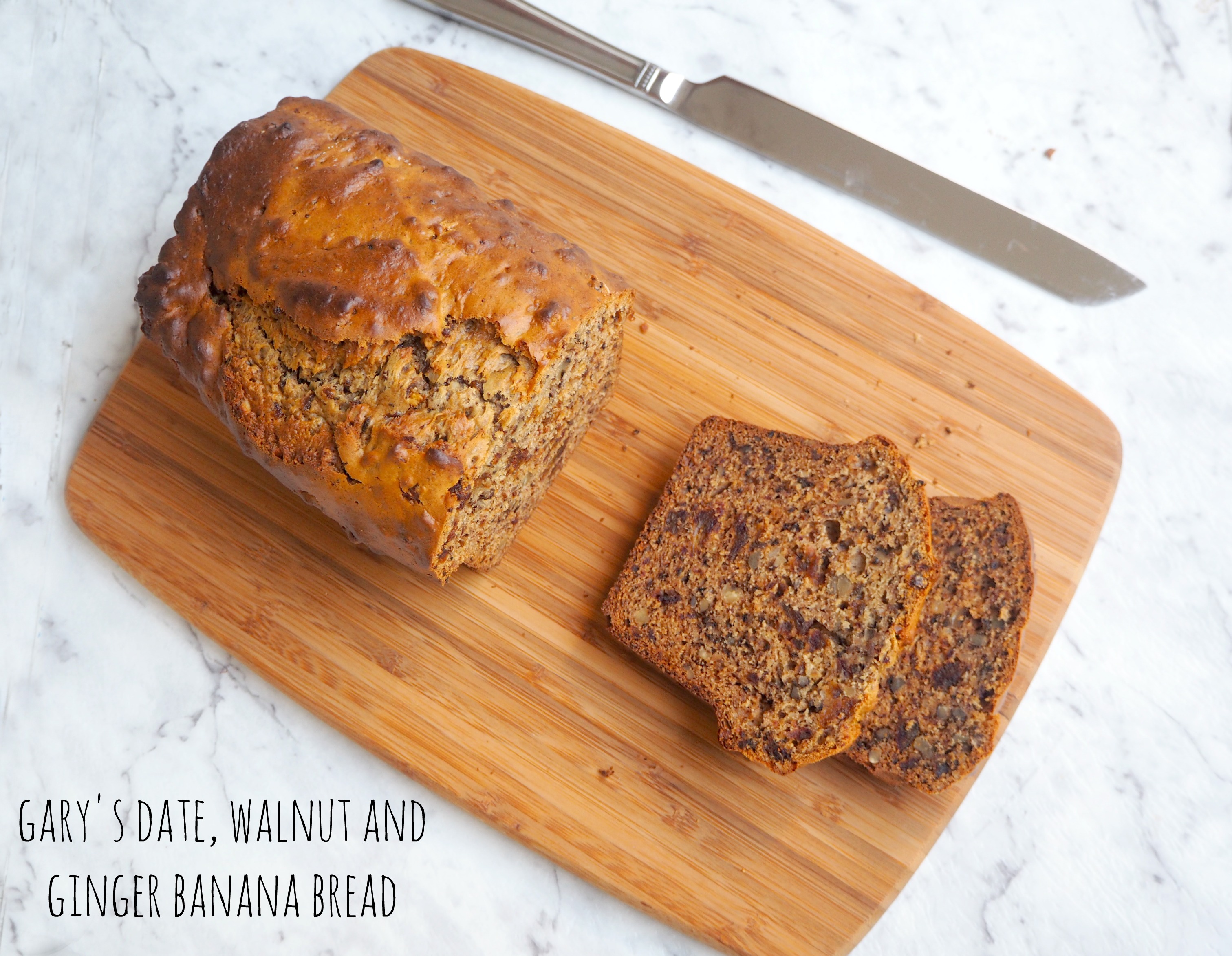 I was delighted to add this reader recipe to my Banana Bread collection.
After making my Sticky Date Banana Bread, Greg was inspired to make a banana loaf of his own. And what a loaf it was! Packed with date, oranges and bananas – this loaf will take your banana bread game to the next level.
If you want to use your loaf and use some oranges too, you might also like this Easy Orange Tea Bread.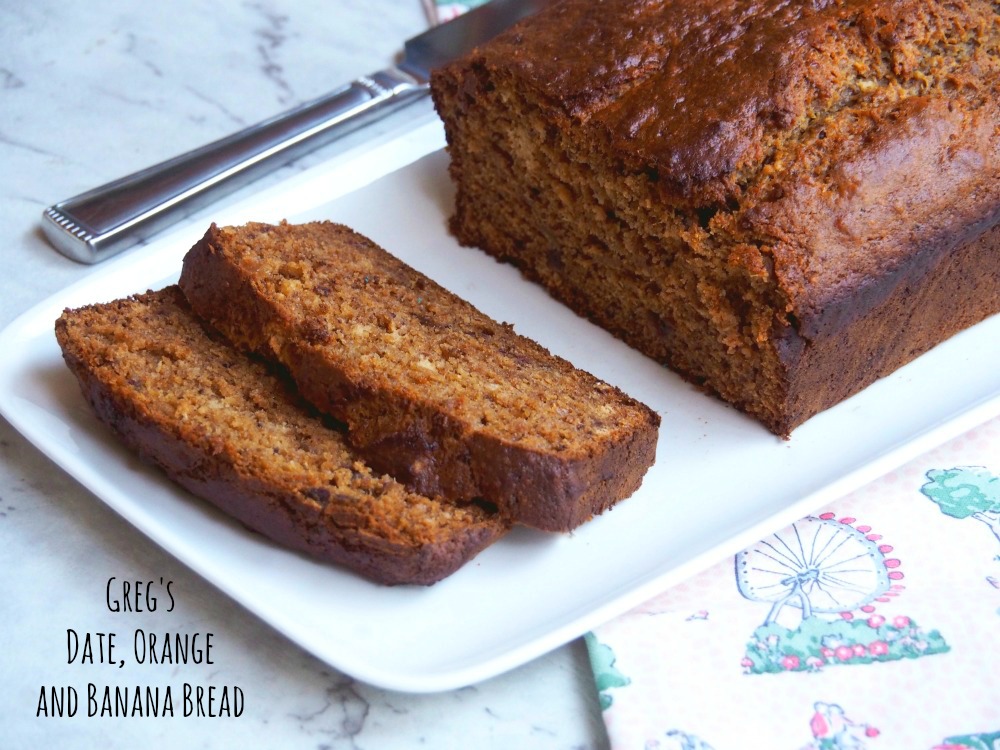 Anne voted this recipe Best of the Banana Breads along with this Apple, Banana and Walnut Bread. Put it this way, if a a sticky date pudding and a banana bread had a bake baby, this loaf would be it.
It's got all the dark, caramelly deliciousness of the sticky date pudding with that lovely moist dense texture of a first rate banana bread. If you like Sticky Date Pudding, you'll love this Sticky Date Banana Bread.
For more sticky date deliciousness, check out my Sticky Date recipe collection.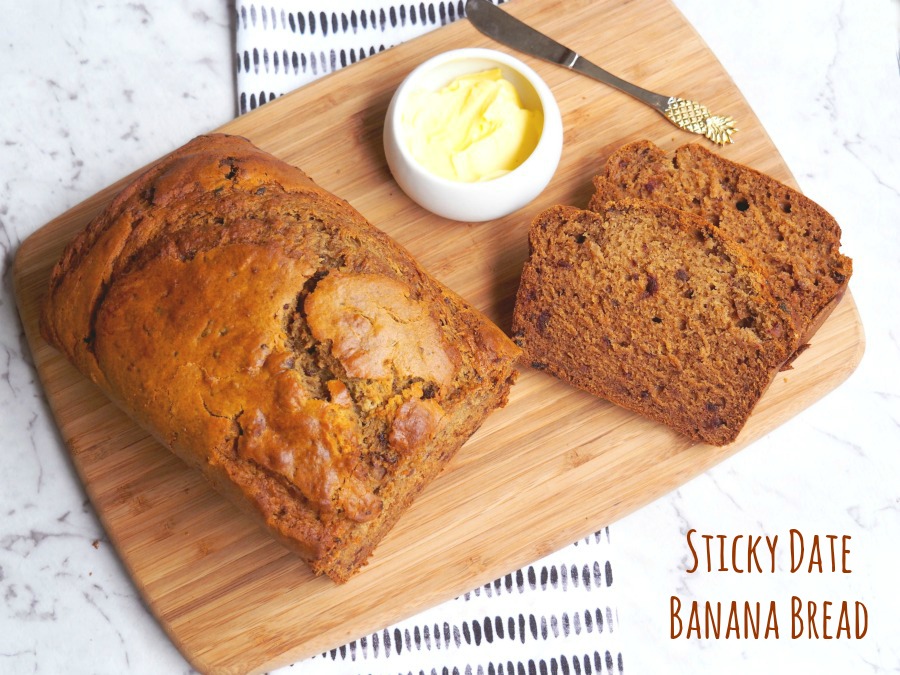 If you like Nutella, you'll love this recipe!
This banana bread is made with yoghurt so it's marvellously moist and gloriously light which makes it a treat to eat and sets it apart from other banana breads. Plus it has value added Nutella, which let's face it, makes everything better, even a loaf as delicious as this!
For a no bake Nutella recipe, check out this No Bake Nutella Cheesecake.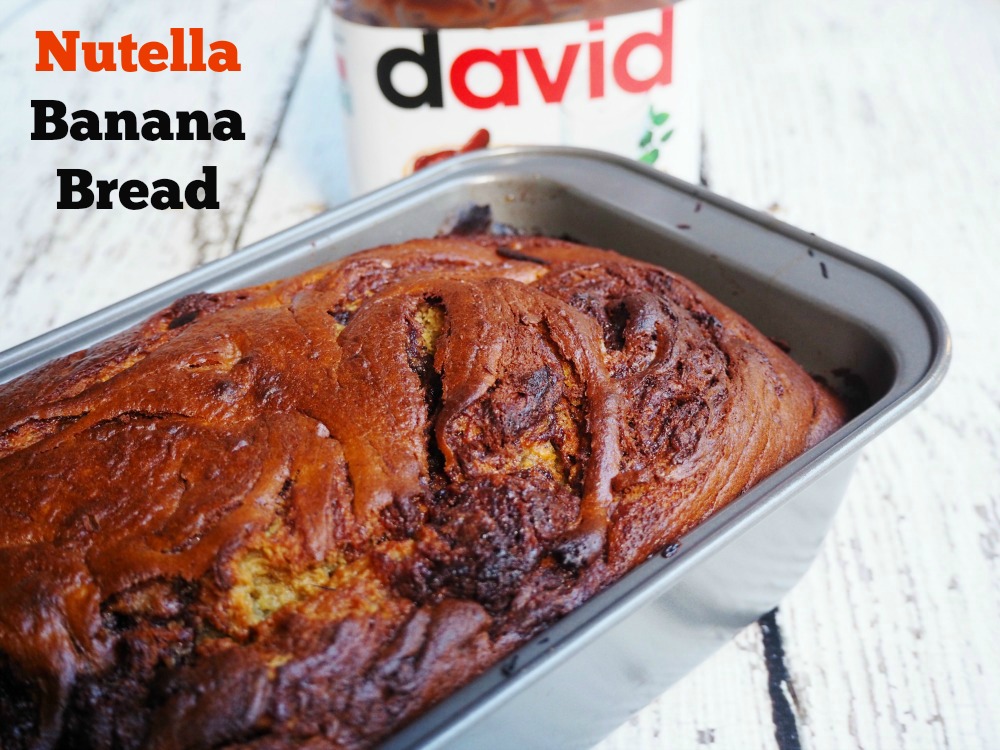 This recipe is slightly different from a regular banana bread because it has such a complexity of flavours; a subtle hint of banana, a richness from the treacle and it's all balanced out nicely with the mixed spice.
This loaf is big and beautiful and the mixture of the yoghurt and milk, gives it a deliciously dense yet marvellously moist texture. It's just like cafe style banana bread… Only better!
If you like sugar and spice and all things nice, check out this recipe for Nigella's Spiced Yoghurt Cake.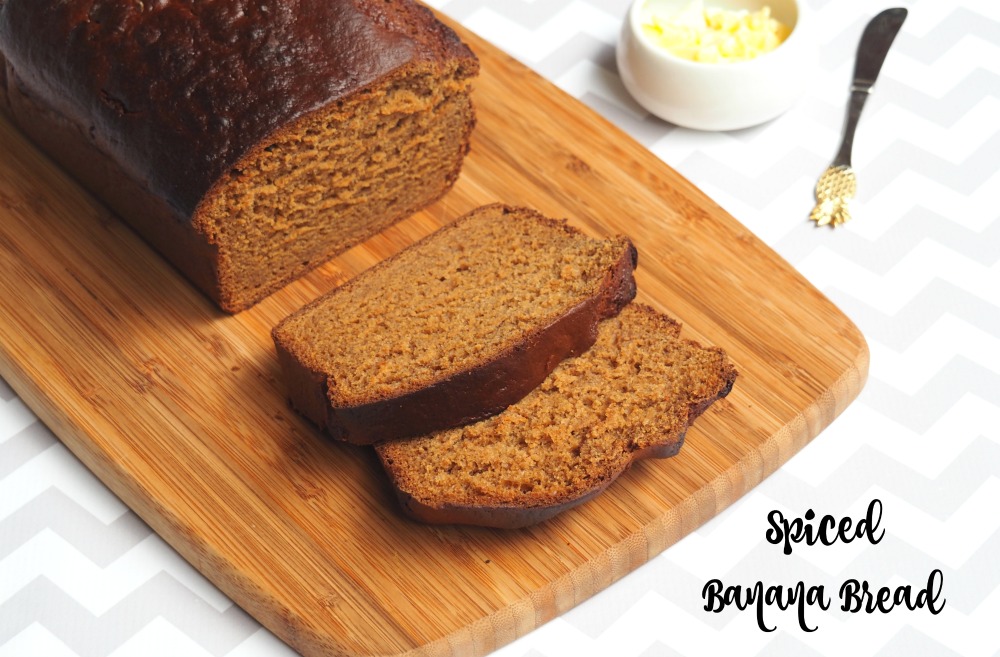 This recipe contains a little bit of all my favourite baking ingredients – bananas, dates, cherries and walnuts all baked together in to one delicious loaf. It's too good not to share!
This loaf has a lovely light banana flavour but a wonderfully light texture, it's definitely more cake like than a regular banana bread. The dates give the loaf some colour, the nuts some crunch and those cherries a lovely bit of chew. Serve it with a generous smear of butter for ultimate yum!
For something same but different, check out these Banana, White Chocolate and Cherry Cupcakes.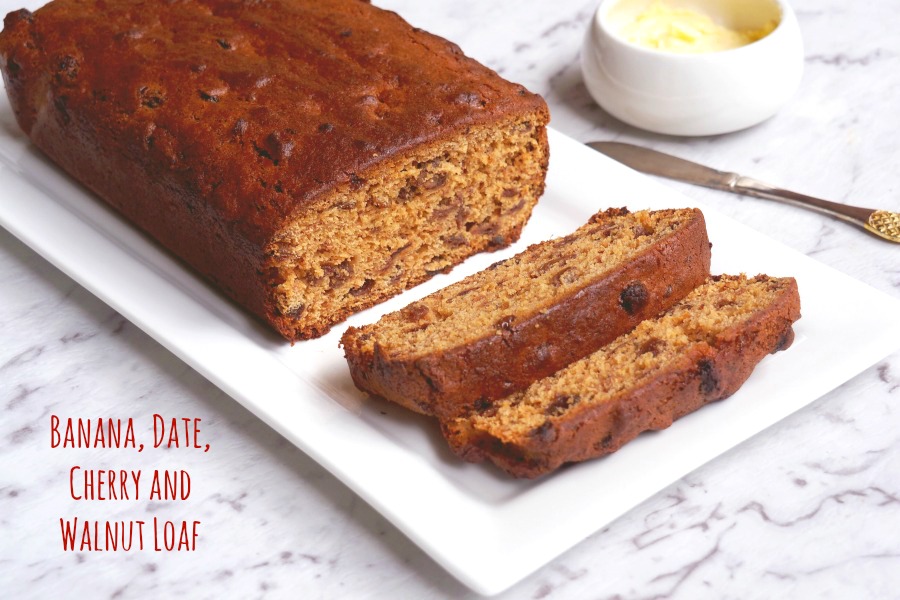 This loaf contains three more of my favourite baking ingredients, bananas, cinnamon and sour cream and when they're baked together in this loaf, I promise you it's a winning combination.
The real hero of this loaf is the cinnamon sugar crumb on the outside, it's next level delicious!
If you want your banana and cinnamon in muffin form, here's a yummy recipe for Banana and Cinnamon Muffins.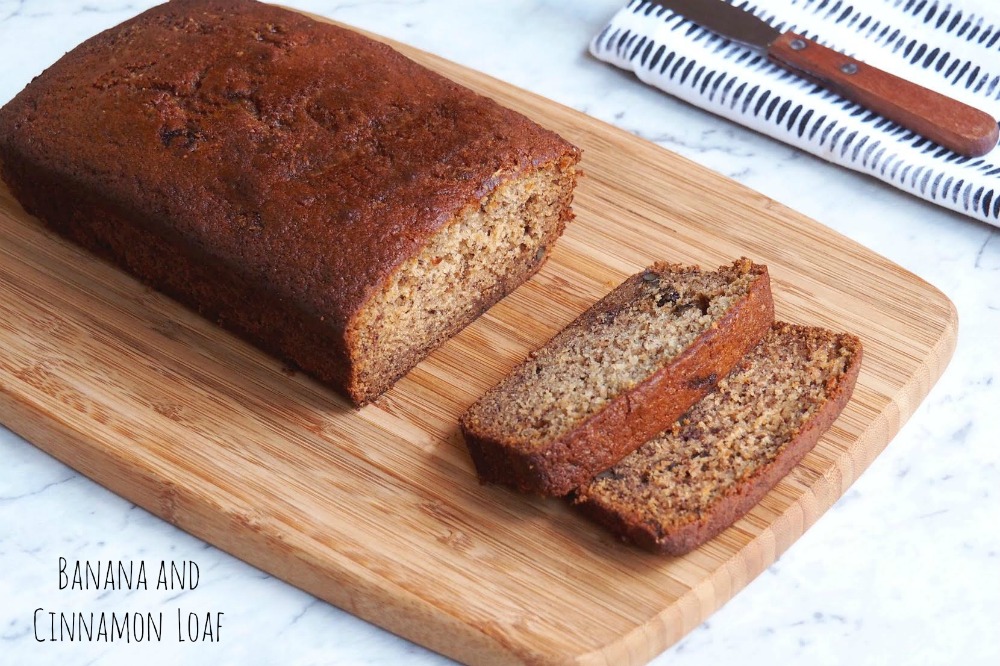 These mini loaves are as cute as they are delicious. They're relatively low in sugar and they have wholemeal flour, which has to be a win, win in the nutrition department. They're super versatile too and you can swap the sultanas and nuts in or out with all manner of dry ingredients.
These are delicious served warm with some butter and a cuppa but go equally great in a lunch box too. I like to think because they're small and healthy, surely that means you can eat more of them. Amirite or amirite?
If you like these, you'll love this Apple, Banana and Walnut Bread.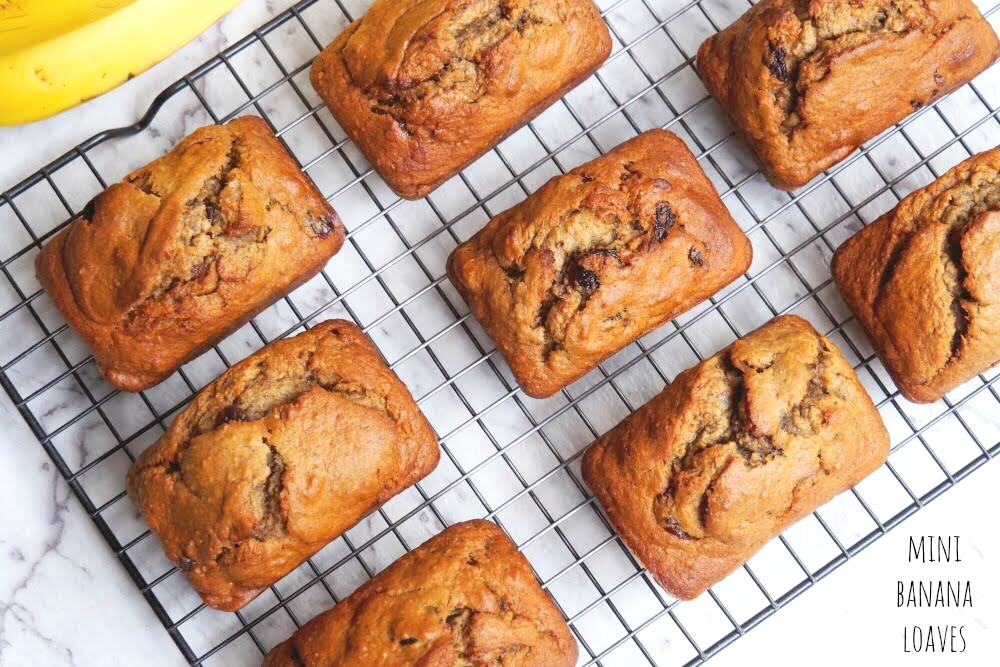 What's your pick of the bunch?