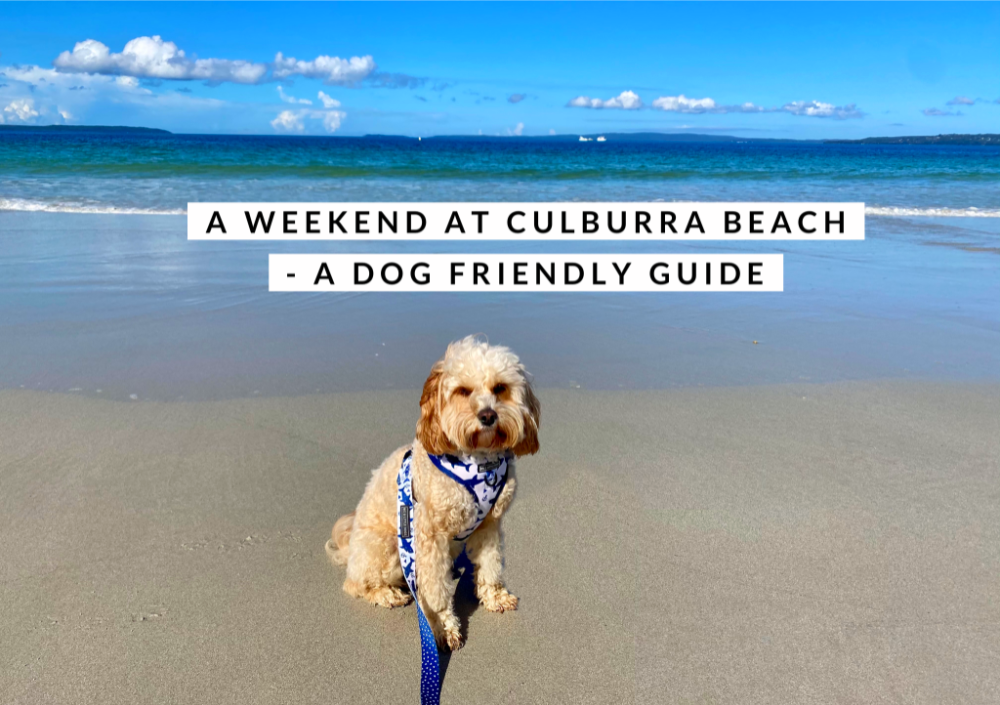 Located just a 2.5 hour drive from Sydney and surrounded by a river, lake, ocean and national park, Culburra Beach is a cracking pet friendly destination.
After virtually following our dear furiend Coco on her Culburra adventures last year, we added this south coast gem to our Must Visit List.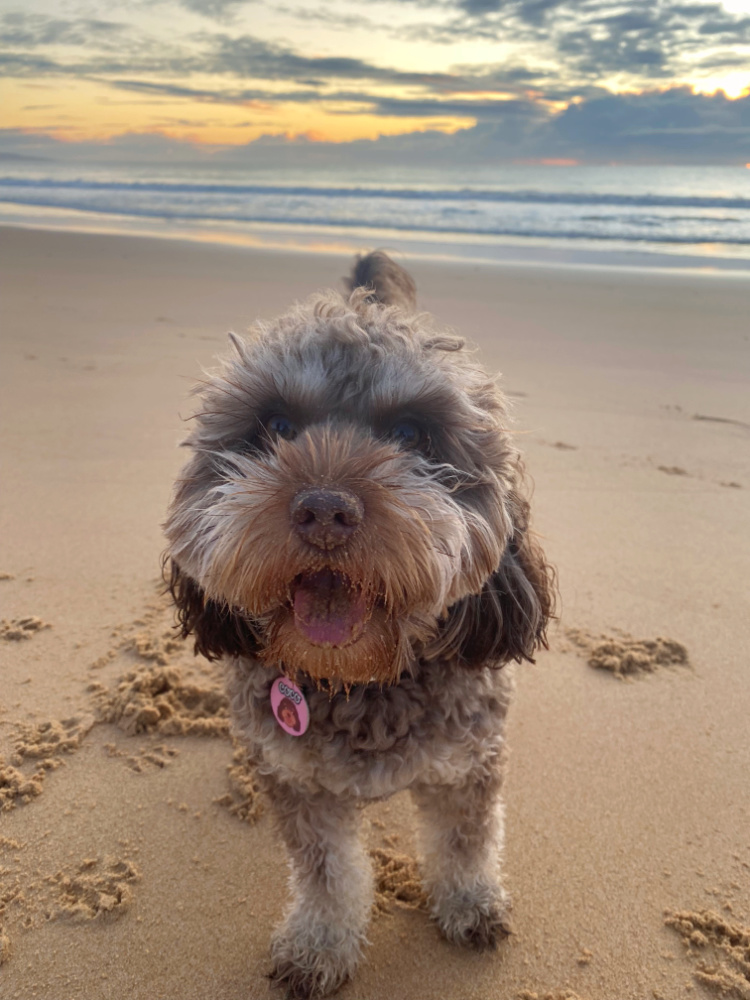 A few weeks ago, we popped our Culburra cherry with our friends, Adam, Leda and family. So with Teddy Roosevelt and their dog Daisy the Frenchie in tow, we checked out all the best dog friendly things to see and do.
You'll notice that we stayed in Culburra but strayed a little to neighbouring beaches and towns for the full coast south experience. There is so much to do in and around Culburra and nothing is more than a 30 minute drive away. It's all right there on your doorstep!
Things to do en route from Sydney to South Coast
Start your trip as you mean to go on with this stunning scenic drive that passes over the spectacular Sea Cliff Bridge and continues through pretty coastal towns.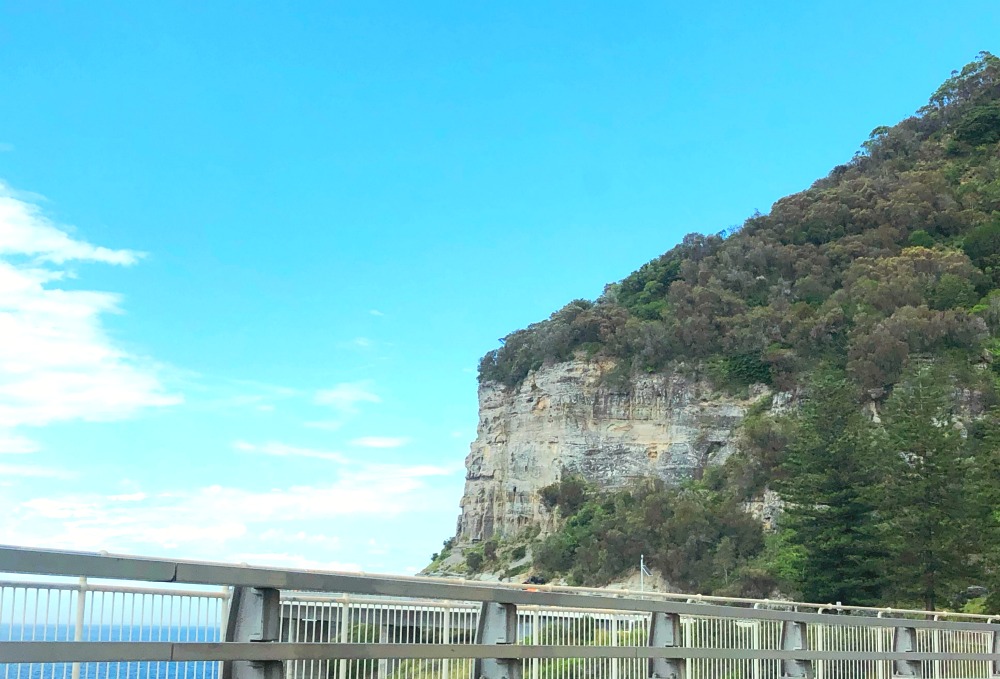 Stretch your legs at Little Austi Beach
2 Little Austinmer Lane, Austinmer, NSW 2515
This 24 hour off leash dog beach is a real gem and the perfect place for a pit stop for humans and hounds alike. There are toilets and free parking but the car park can get busy at weekends. Access is via Yuruga Street.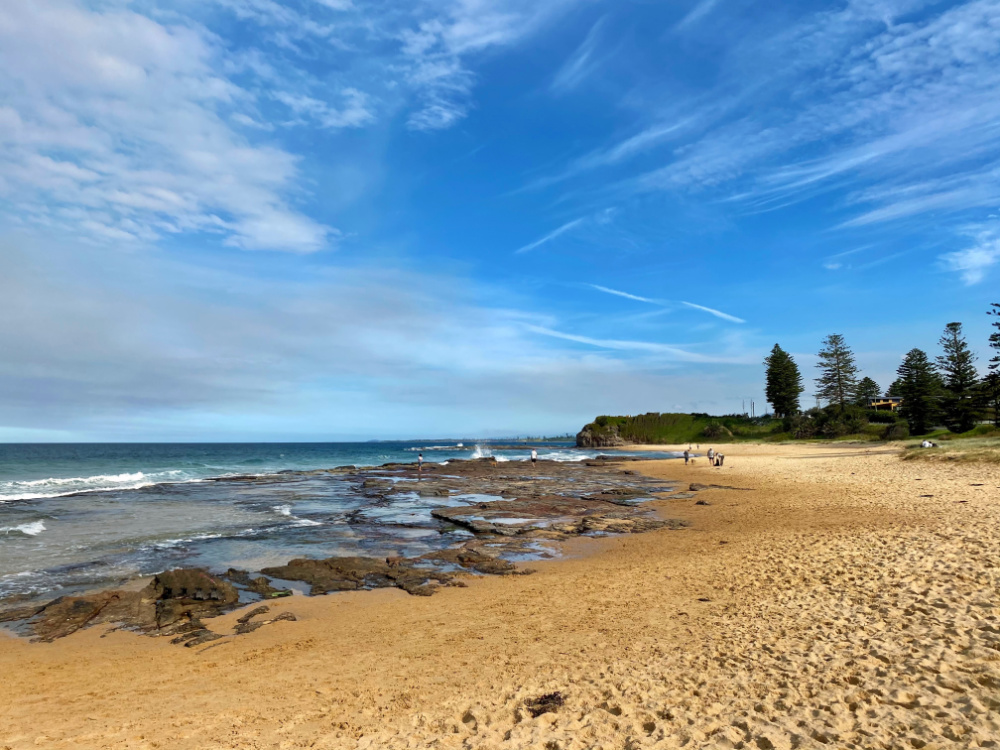 Situated on the foothills of Mount Coolongatta, stop off at this award winning winery to taste some wine, enjoy the views and explore the historic grounds. On leash dogs are welcome on weekdays but not at weekends when the cellar door is too busy.
Tastings cost $10 to sample 5 of the estate grown wines and dog friendly tastings are held in the garden just beyond the cellar door.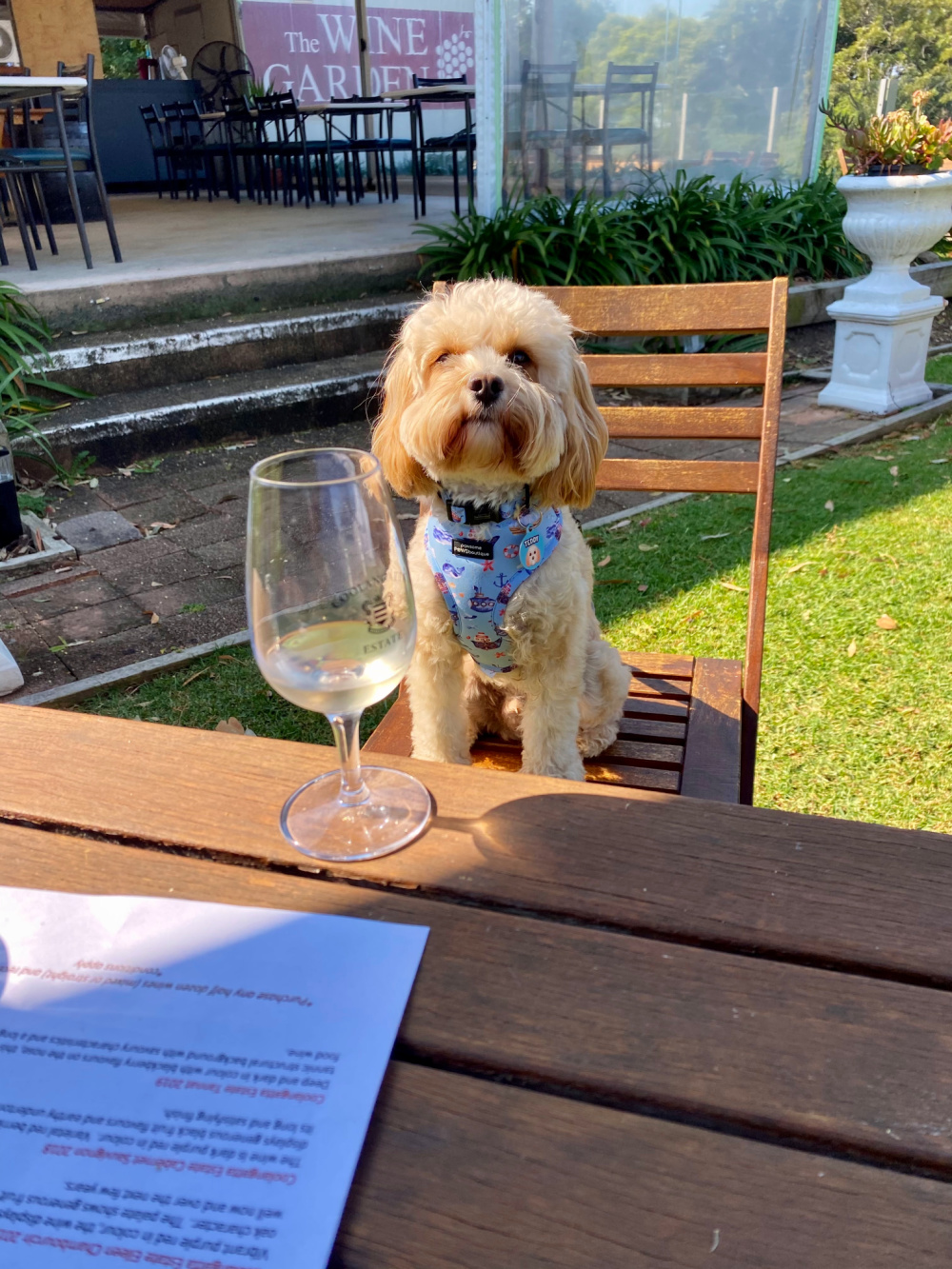 Bookings are recommended to avoid disappointment and allow at least 45 minutes to an hour for the tasting plus extra time to explore the historical site.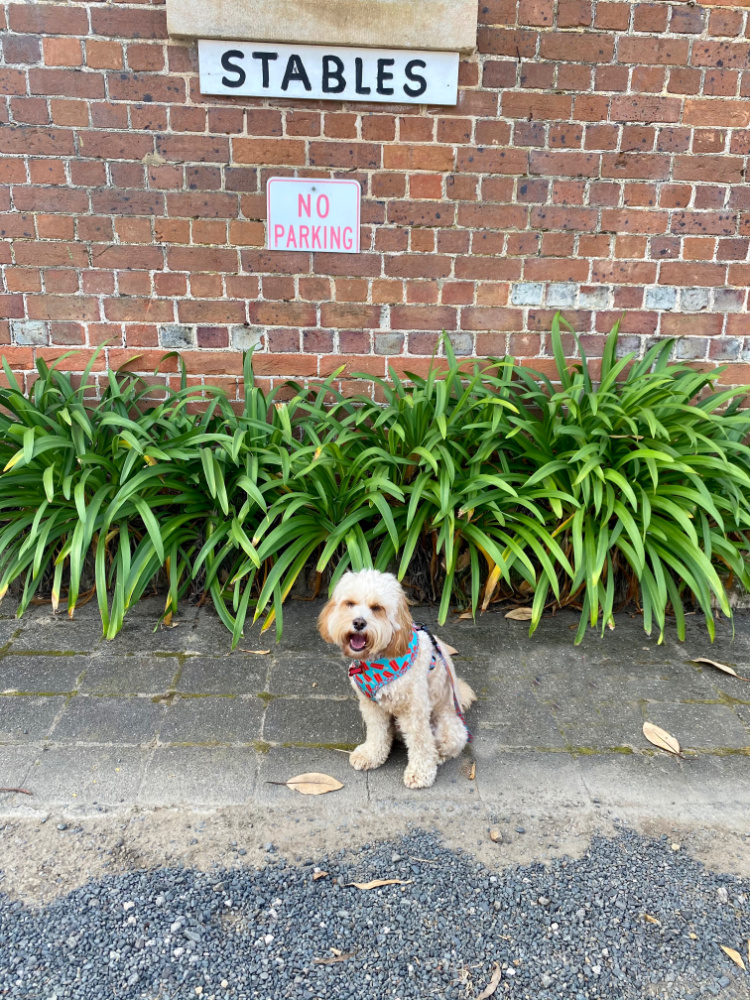 If you're still thirsty, head to Two Figs down the road where on leash dogs are welcome and wine tasting is $10 a pop. We run out of time this trip which is sad because this boutique winery is one of our faves. We love it as much for it's award-winning wines as we do the award-winning location.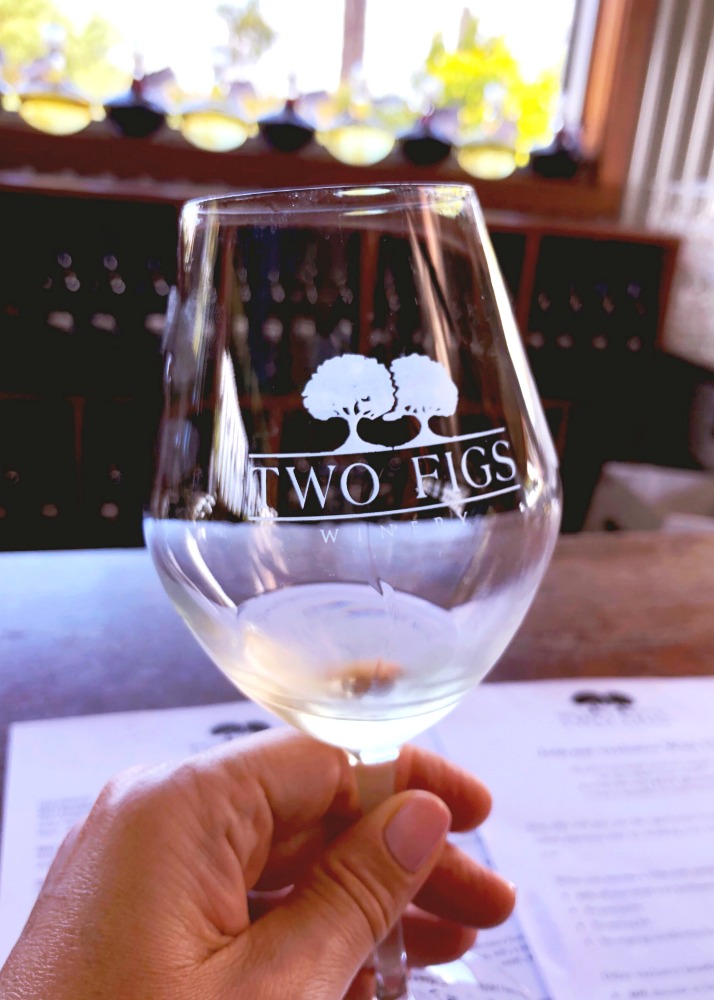 Where we stayed
This 3 bedroom, 2.5 bathroom house has everything you need for a weekend away and more. First up for the pups, there's a wonderful, large, fenced garden and for the kids and grown ups there's a home gym, trampoline, dart board, table tennis table, covered outdoor entertaining area and a jacuzzi.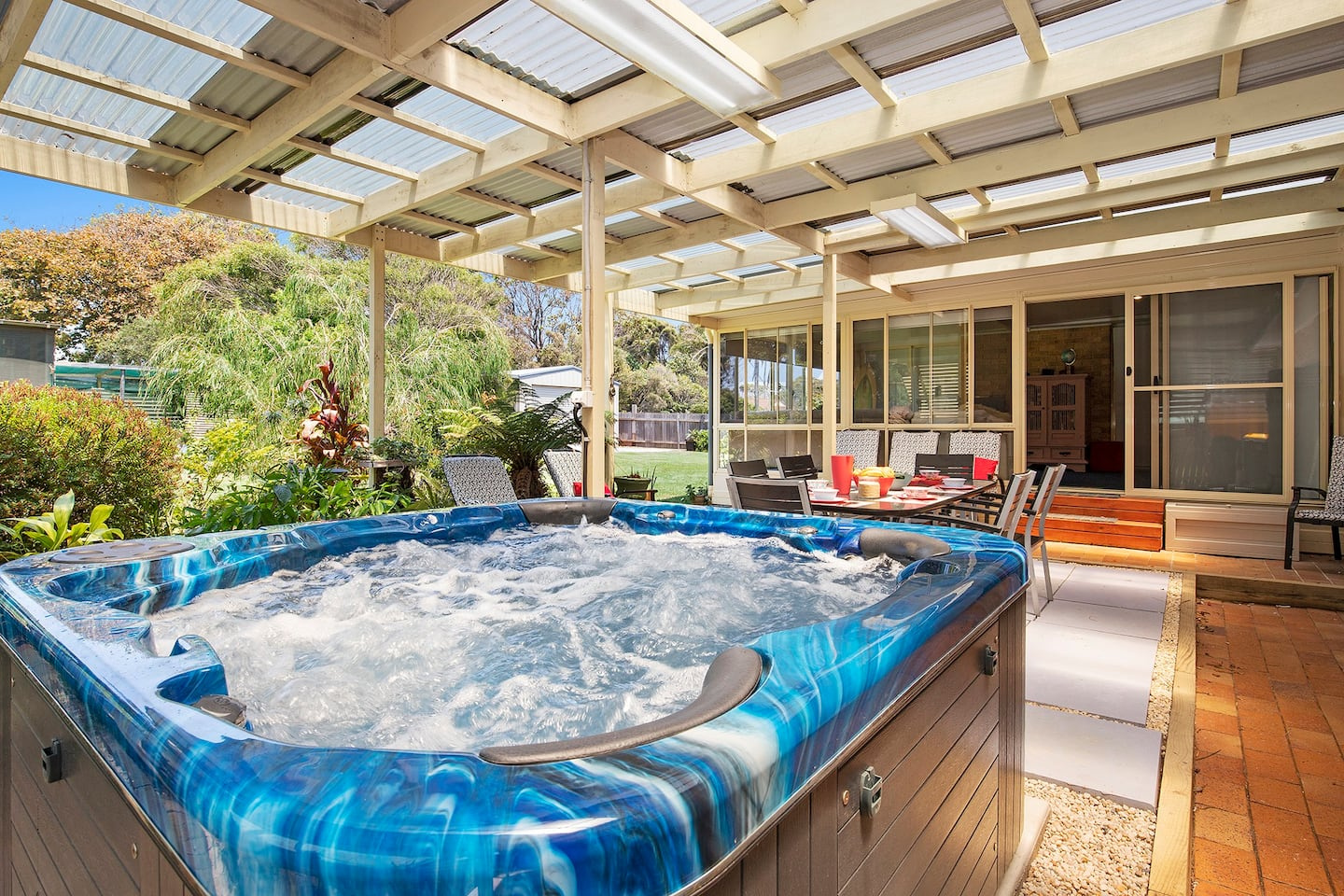 The interior is modern with an open plan layout with a bright kitchen, two entertaining areas and more books, DVDs and games than you can shake a stick at. As if all that's not enough, dog friendly Culburra Beach is just a 5 minute walk away!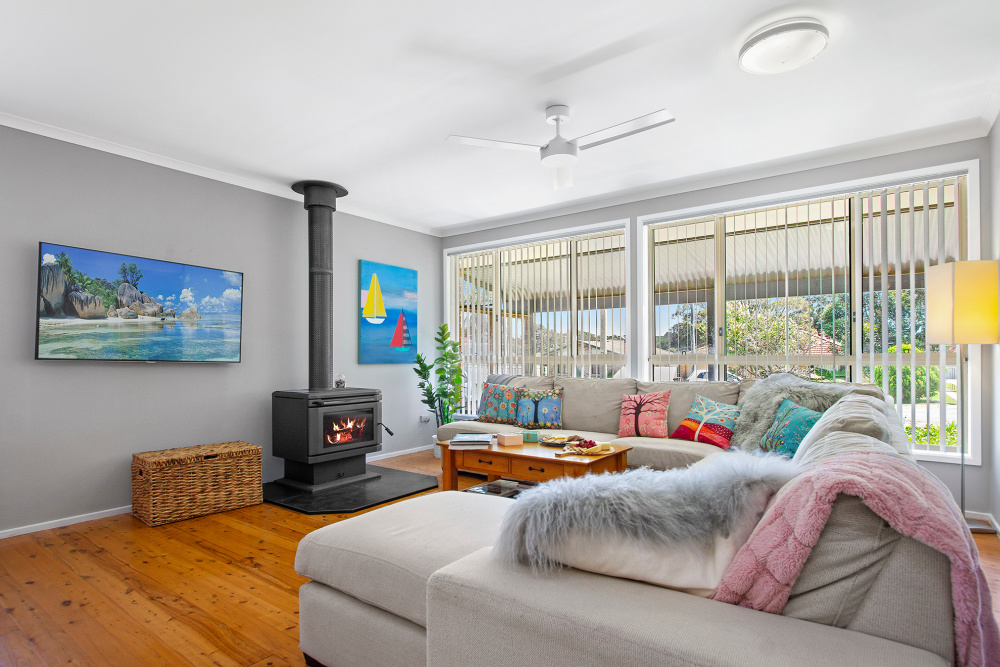 It's a house that offers so much, it's almost a destination in itself.
If you're new to Airbnb check out my top tips for picking the perfect Airbnb and click my referral link here if you want to score $76 credit off your first stay!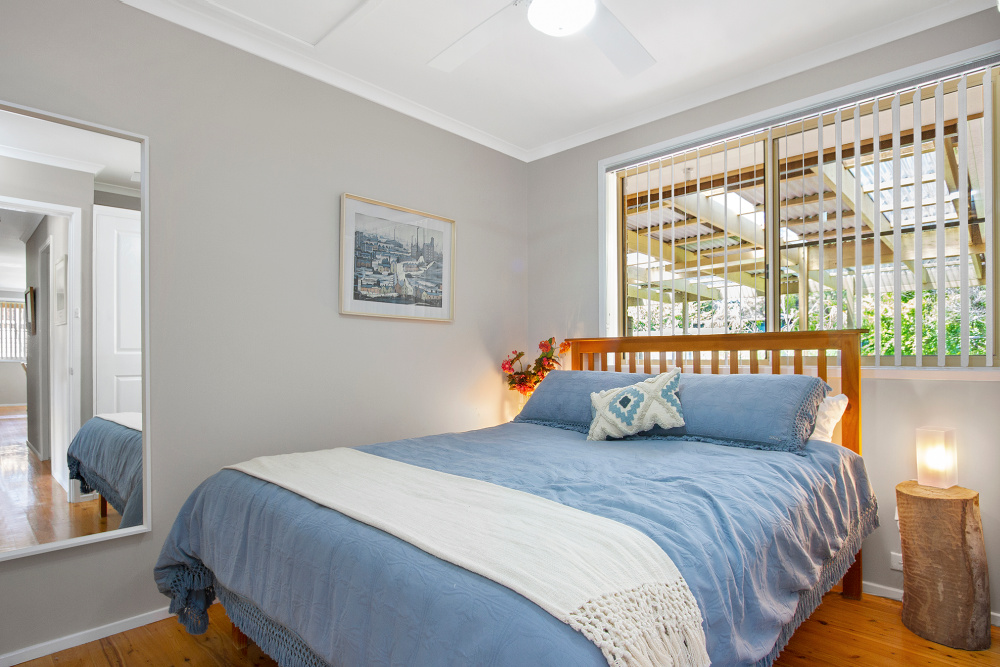 Where We Ate and Drank
Pelican Rocks Seafood Restaurant and Cafe
117 Greenwell Point Road, Greenwell Point, NSW 2540
This relaxed and friendly cafe overlooking the Crookhaven River serves up breakfast, lunch, decent coffee and is fully licensed for those who want something stronger.
There are outdoor dining areas both at the front and the back of the restaurant and dogs are also welcome in the covered outdoor dining area. Winner of Best Fish and Chips in Australia 2019, the cafe lives up to it's reputation and prides itself on it's great atmosphere, friendly staff and locally sourced fresh fish.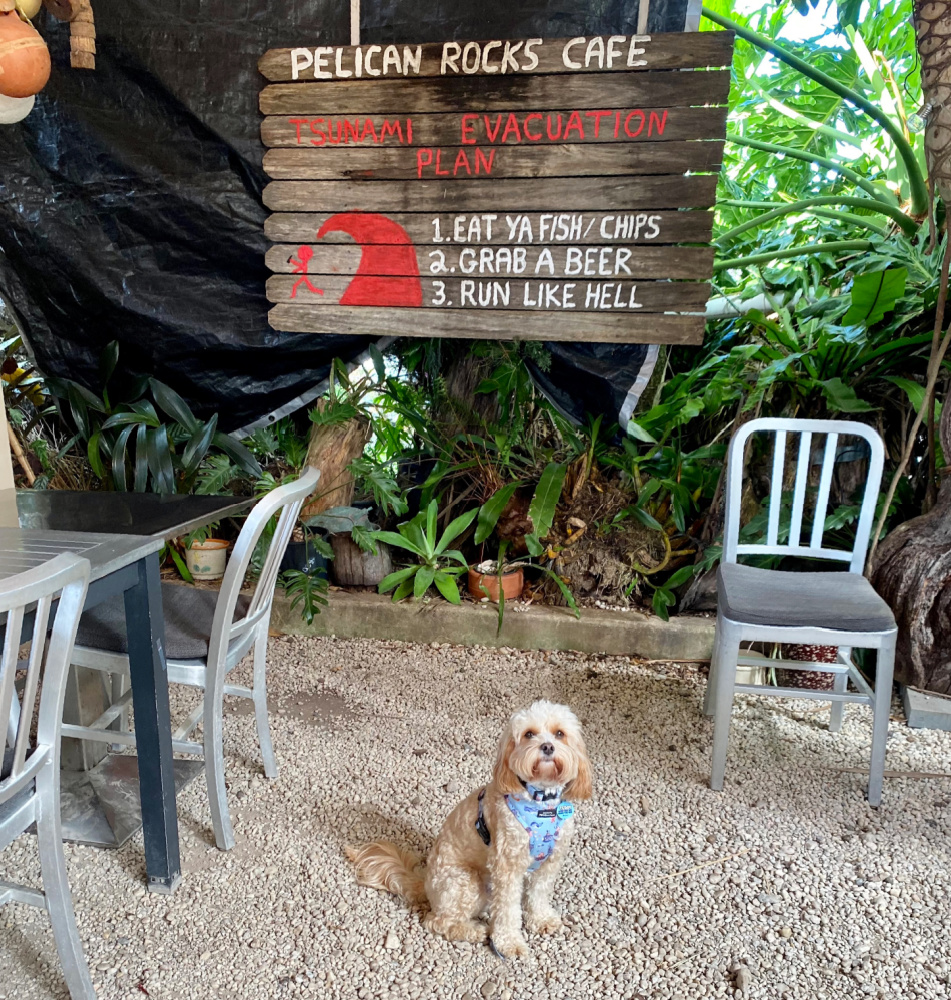 We share the double seafood basket which is huge – with bbq fish, calamari rings, bbq prawn skewers, fresh prawns, oysters and beer battered chips – and really reasonable at $45. Bookings are highly recommended because this place is super popular. If you're tight for time, grab yourself a take away!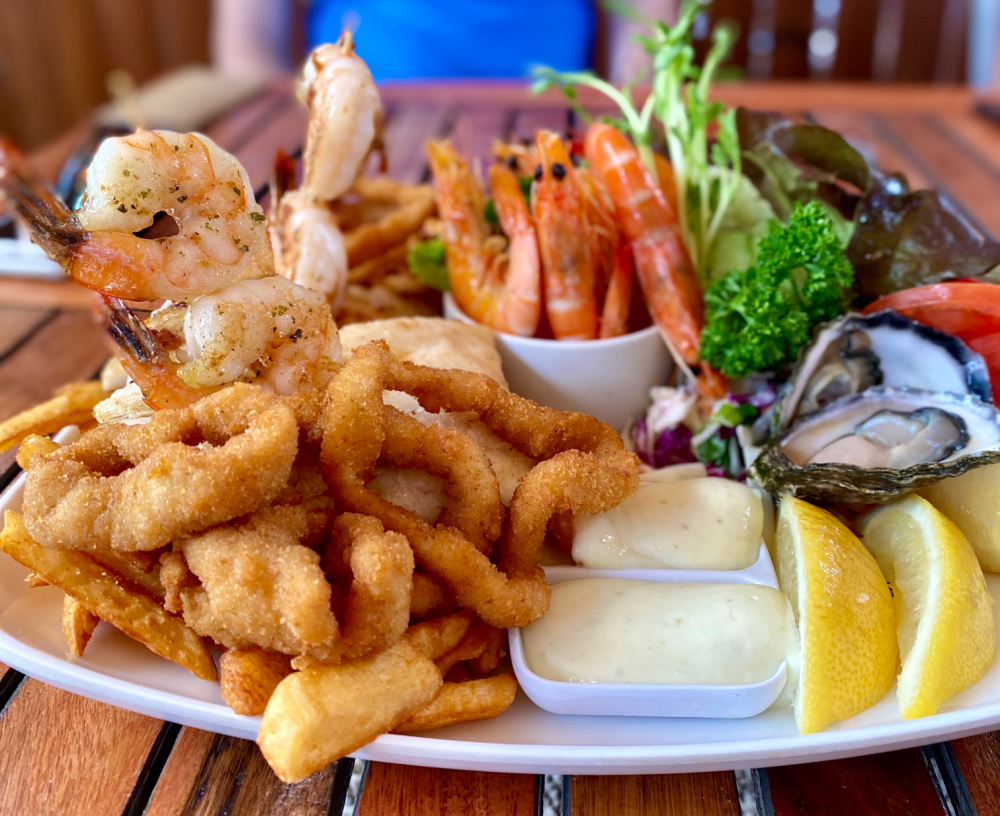 Lot 2/170 Greens Road, Greenwell Point, NSW 2540
Greenwell Point is famous for it's top notch oysters and Jim Wilds is one of the most popular shacks in the area – it's not fancy but it's totally fresh. Rock up (excuse the pun) for some of the most delicious oysters you'll ever eat, there's plenty of al fresco riverside seating but we bring our esky and get some oysters to go.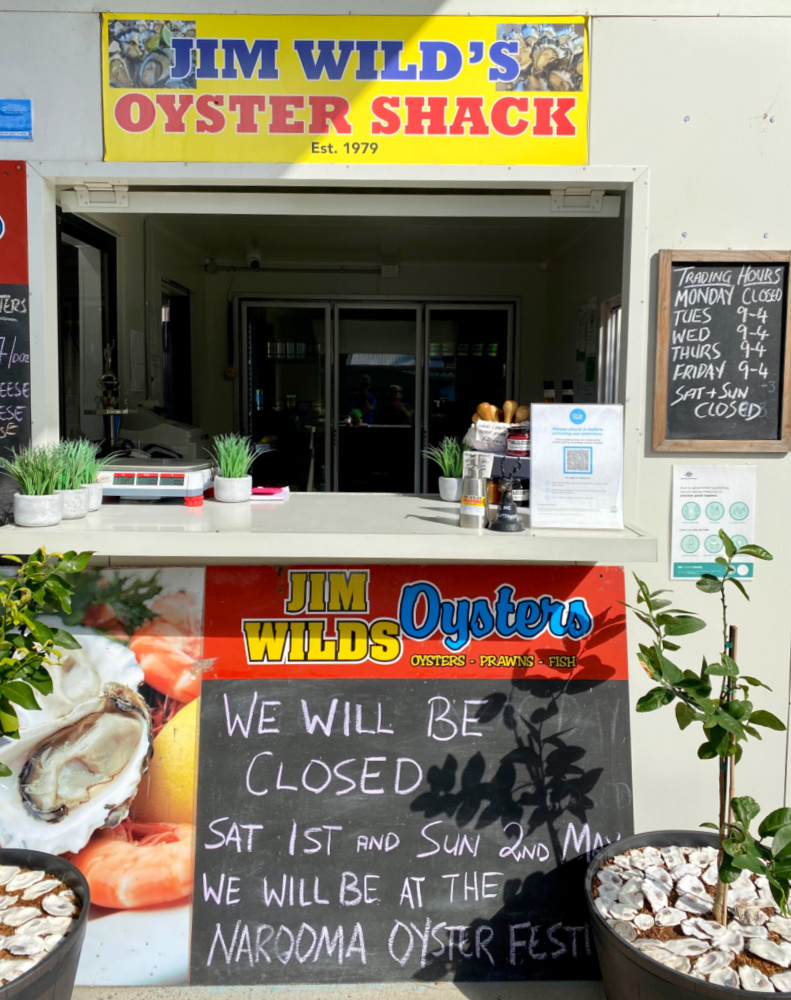 Choose from Sydney Rock or Pacific oysters – there are fresh Aussie prawns on offer too. This is a working oyster farm and all the oysters are processed on site so if you want to you can watch the team at work. Note that there are lots of oyster shells in the car park so exercise caution when your pup walks from the car to the shack.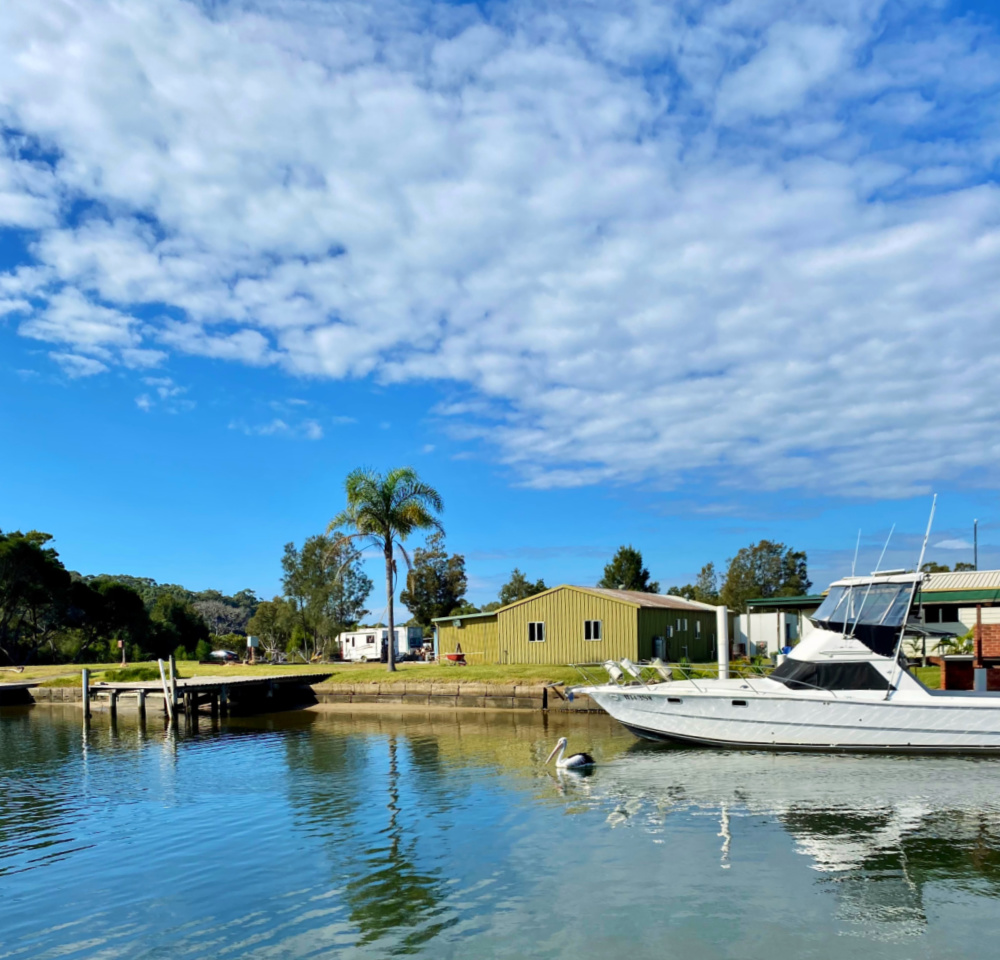 38 Callala Beach Road, Callala Beach, NSW 2540
We stumble on this place quite by chance and it is the happiest of accidents. The team are super friendly, dogs are most welcome and there's a really relaxed vibe. The coffee is great, the churros are freshly made and there are a selection of toasties on the menu too.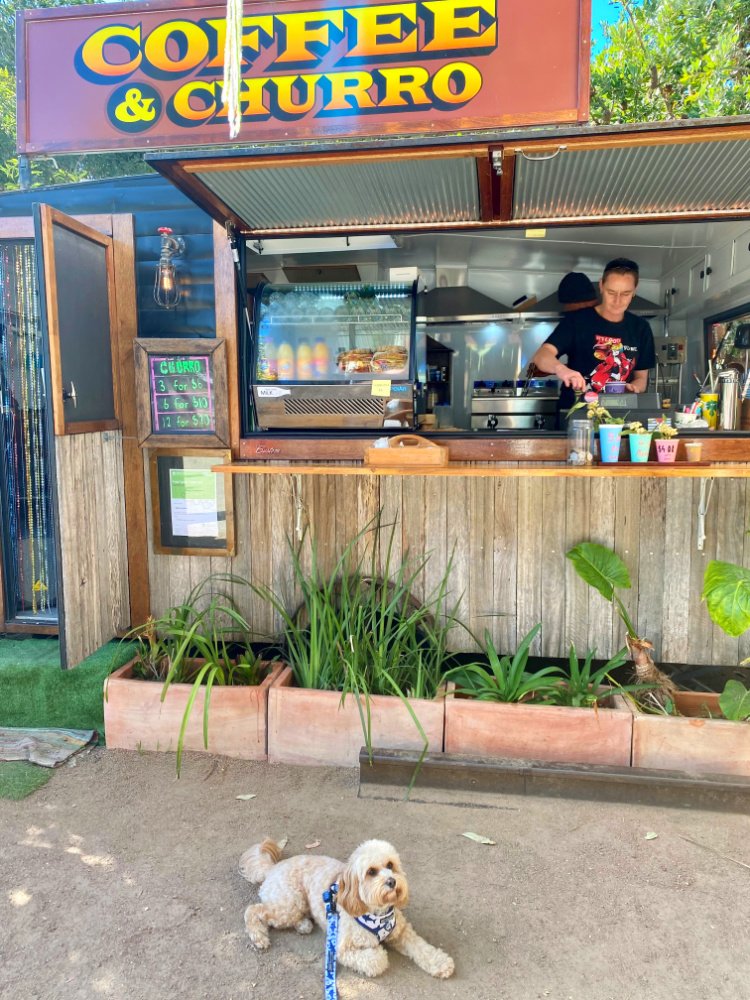 Coffee and Churros is open every day from 7-12 midday but get in early because the churros are so yummy, they do sell out. Either eat "in" or drive for a couple of minutes and enjoy a churro picnic with a side of caramel sauce and ice cream at the stunning dog friendly Callala Beach.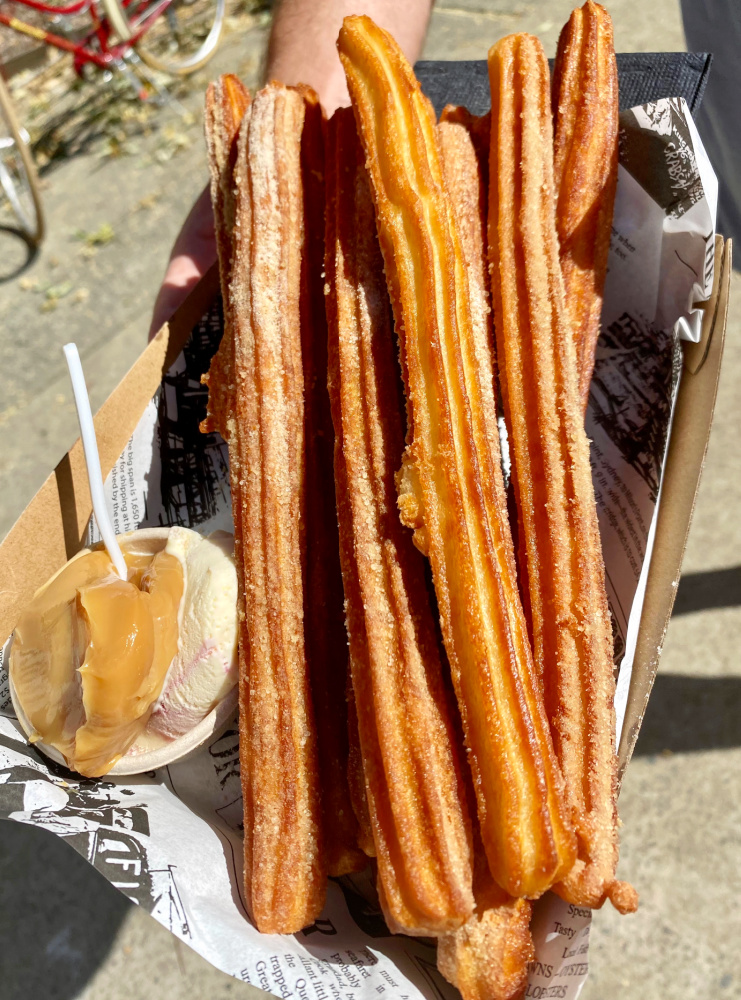 3 Durranbah Drive, Huskisson, NSW 2540
This is a brewery that lives up to it's tag line – good beer, good people and a damn good time. We rock up 5 minutes after opening on a Saturday and there's already a queue to get in. Within an hour, the place is packed.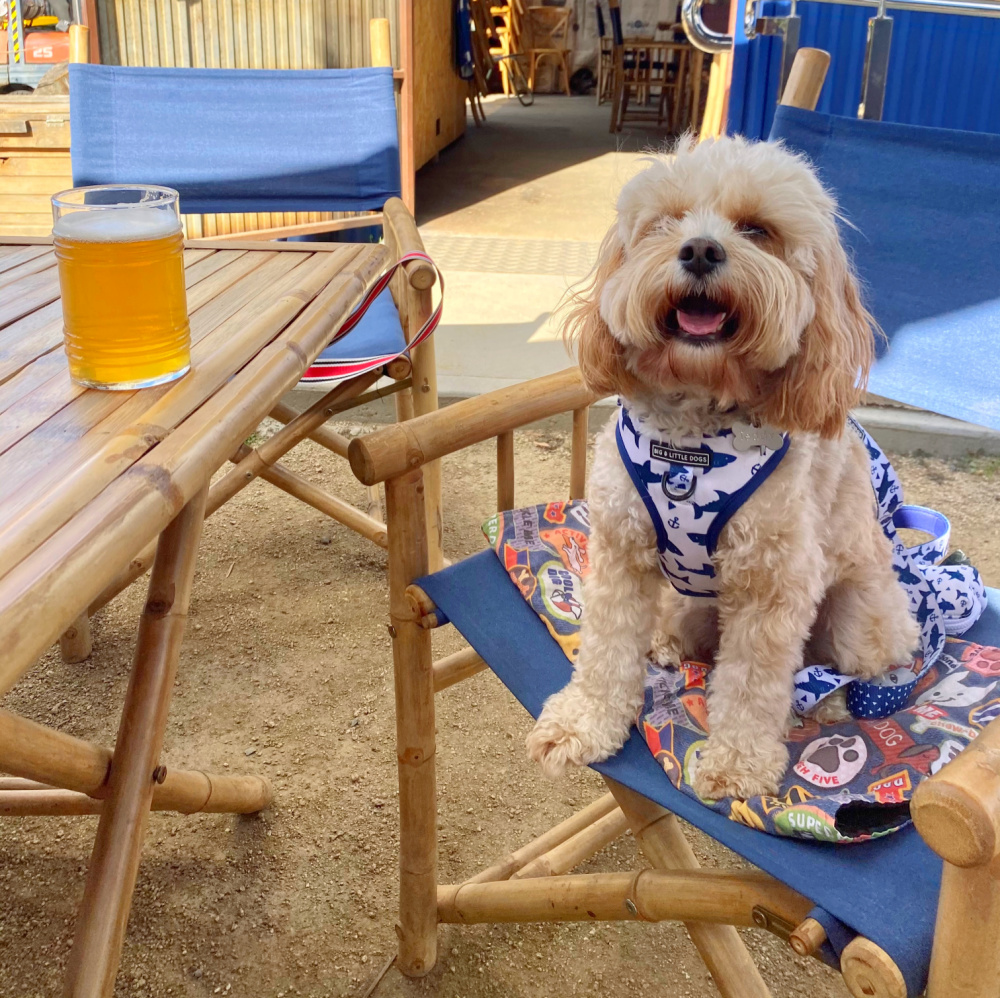 There's a lot to love here, there's a really relaxed vibe, the staff are great, the beer is awesome and dogs are welcome both inside and out. There's a cute little kids corner too with some climbing equipment and inside there's a whole stack of communal games to share.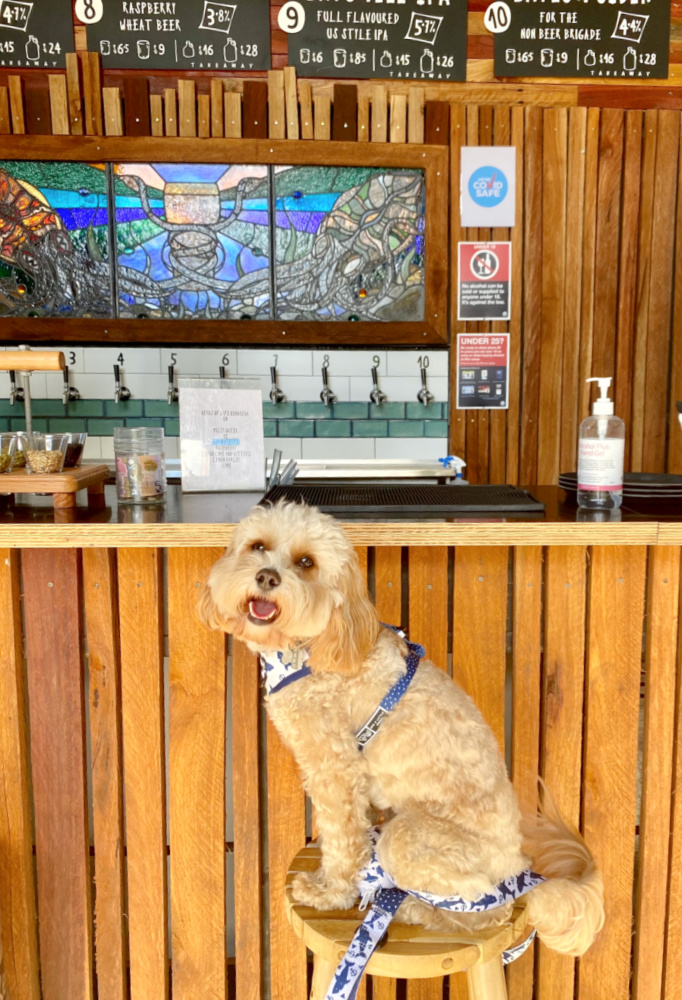 There's live music on Sundays, beer trivia on Thursdays and food trucks most weekends. Our burgers from Nomad Kitchen and BBQ totally hit the spot and the menu includes vegetarian and pescatarian options.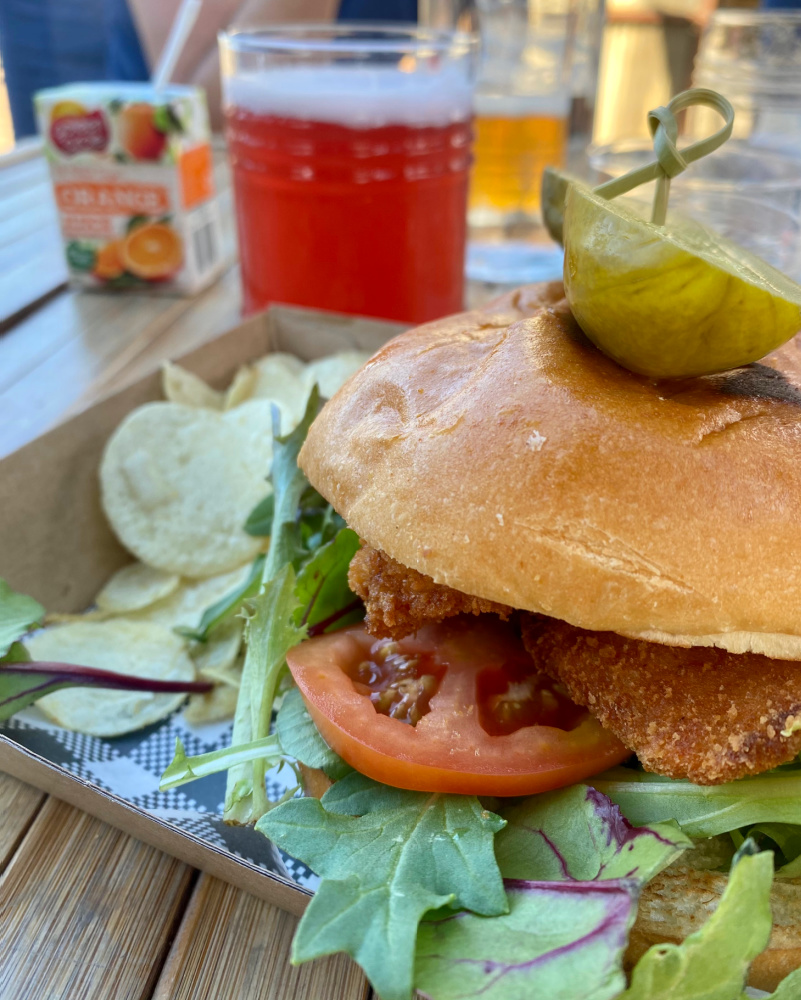 10 Fairlands Street, Culburra Beach, NSW 2540
We are so disappointed that we don't make it to our local, The Little Snapper but with it having limited opening hours (currently 5pm – 8pm) and us having limited time and stomach space, we just can't make it happen.
This place comes highly recommended from both locals, our Airbnb hosts and Coco who definitely gives this place her paw of approval. There is limited dog friendly seating outside and a cracking happy hour from 5pm – 6pm. Cheers!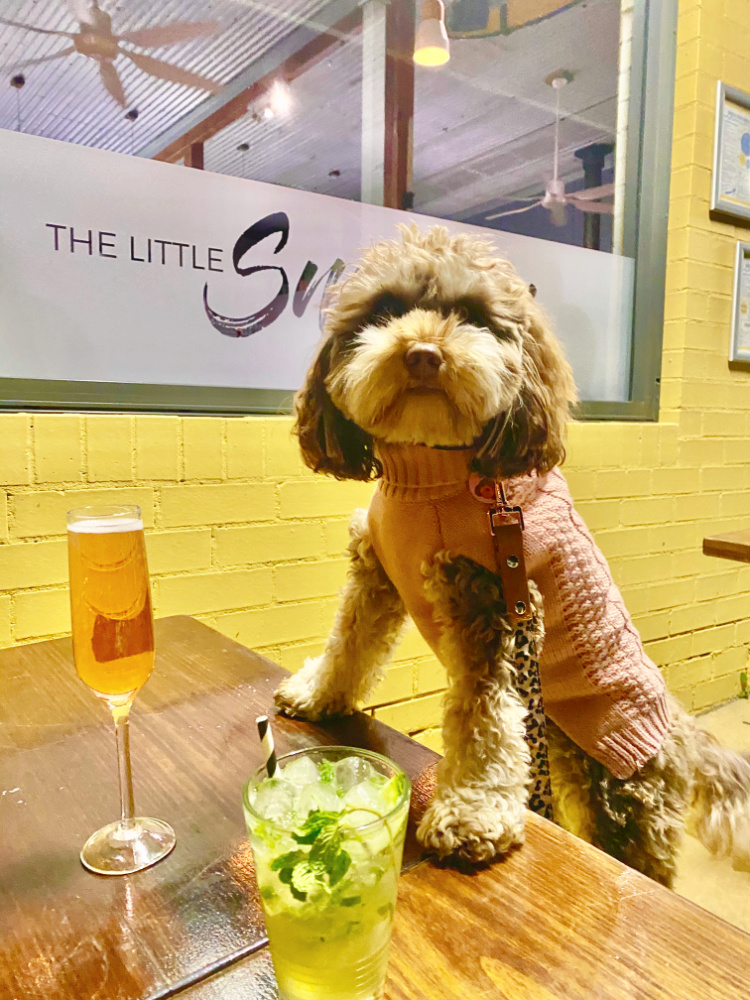 719 Greenwell Point Road, Pyree, NSW 2540
Another top tip from our dear furiend Coco – be sure to add Greendale's to your itinerary. Located in the Jindyandy Mill complex with stunning views overlooking evergreen dairy pastures, come here to experience country style and wholesome dining.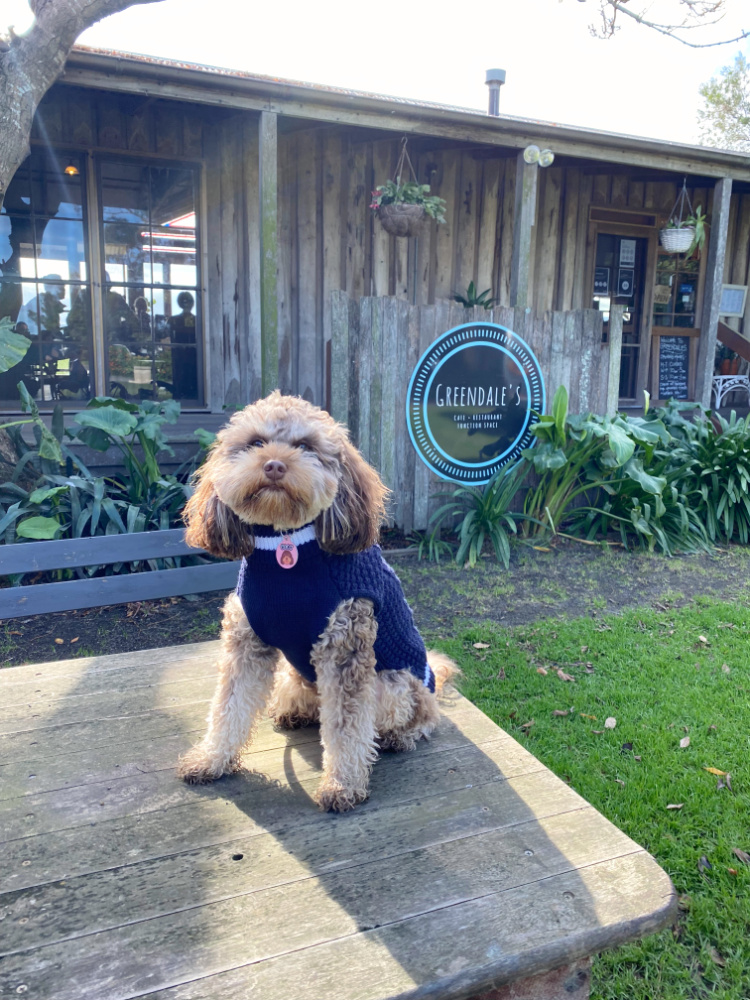 We love the views and the bygone era feels but we especially love the scones! It's easy to see why Alan's scones are so famous. Enjoy two with jam and cream for just $8 – taste them and you'll see they're priceless.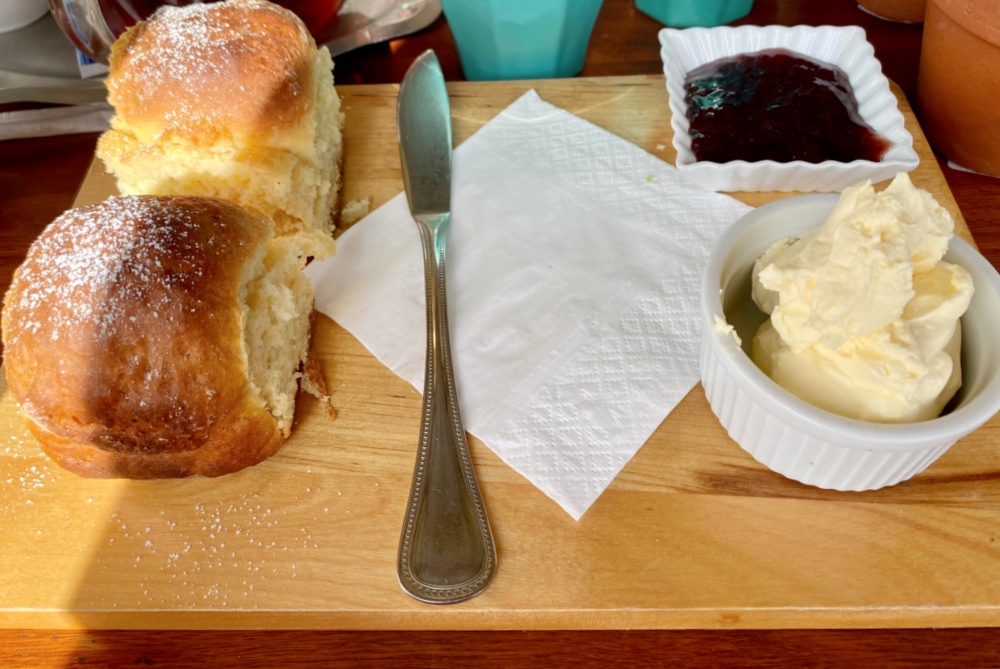 Dogs are welcome on the balconies which have the advantage of being bookable and giving weather protection. There are also picnic tables out front and back which are available for walk ins but this place is super popular and booking is highly recommended. For the best countryside views, book a table on one of the back decks.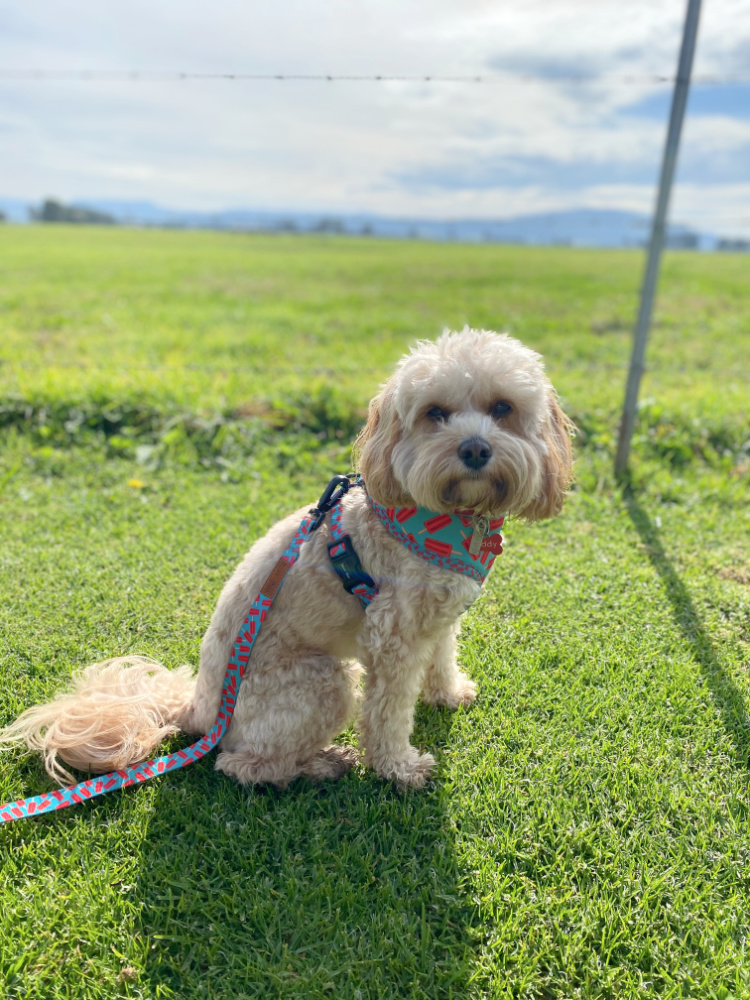 If you want to walk off your breakfast/lunch/teatime treats, check out the dog friendly Mill Marketplace where you will find all things lovely, local and handmade in the rustic interior of the 1830's first brick convict built mill.
There is a Mother's Day Market when we visit with good vibes, local wares and live music. Plans are afoot for more themed markets and special events like Dogs Day Out! Check the Facebook page to see what's on.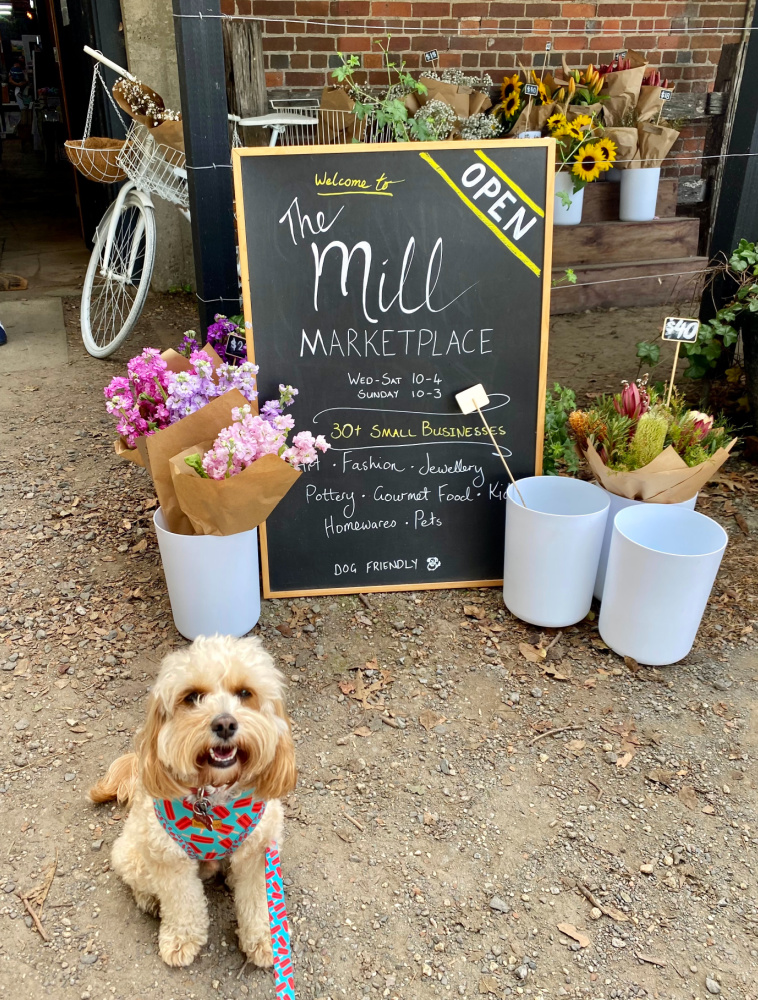 Where we played
Unlike other parts of Australia – here's looking at you, Sydney – the beaches around Jervis Bay all allow on-leash dogs (except those in National Parks) which means that you can take your pup to any of the beaches, including the world famous Hyams Beach as long as it's on a lead.
We decide to give Hyams a wide berth this trip because many of the local beaches are just as stunning as Hyams – with the same waters and white sand but without the overcrowding and parking palaver! Best of all, many local beaches allow dogs off leash at certain times, be sure to check the signs at each beach. For the lowdown on dog friendly beaches in the area, click here.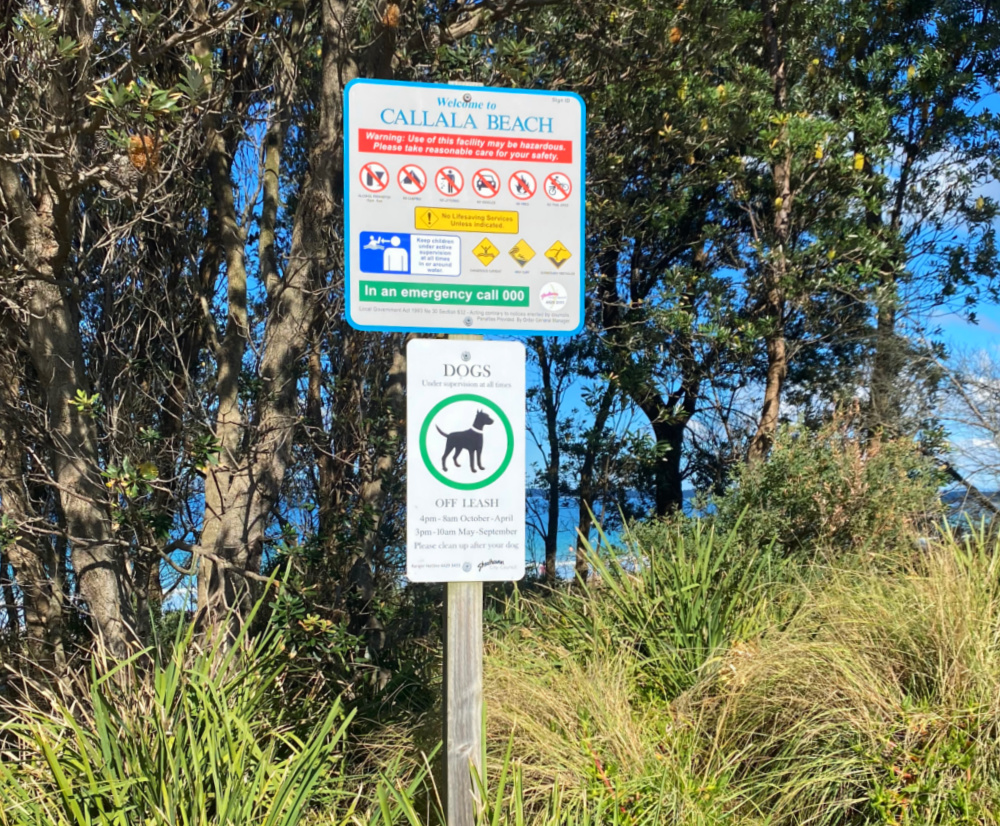 Culburra Beach
Culburra Beach is a real beaut with white sand and clear water. Best of all dogs are allowed on the beach 24/7 – off leash 3pm to 9am in Autumn and Winter and 4pm to 8am in the summer months. Teddy and Daisy cannot get enough of it!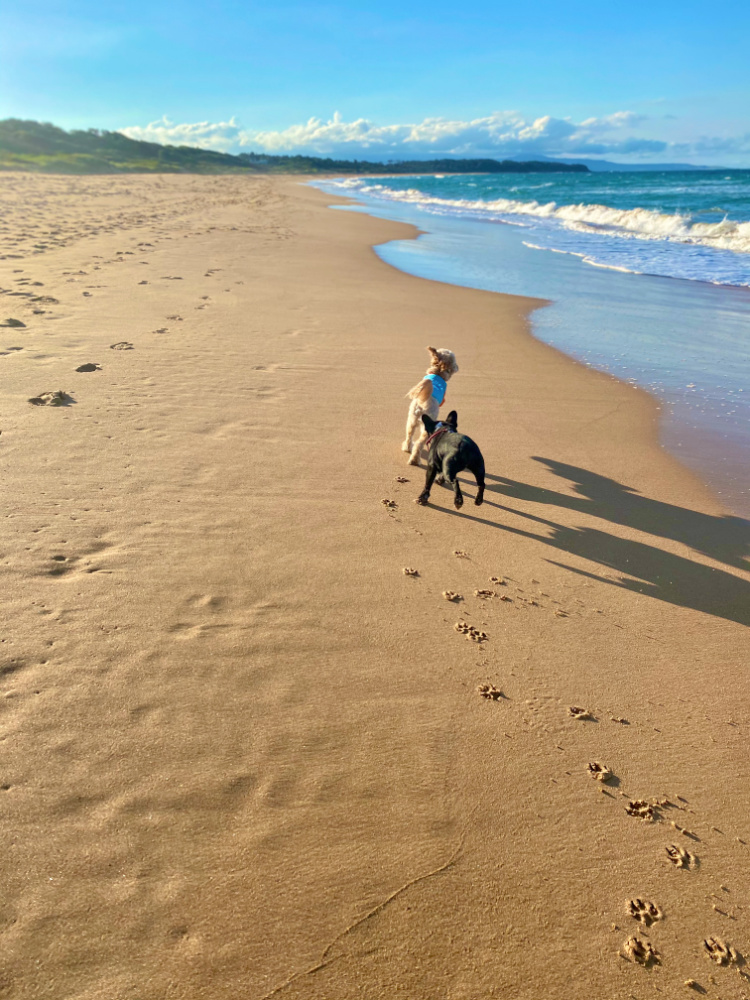 It's also a great fishing spot even though Adam isn't lucky enough to catch any fish, he does capture this stunning sunrise!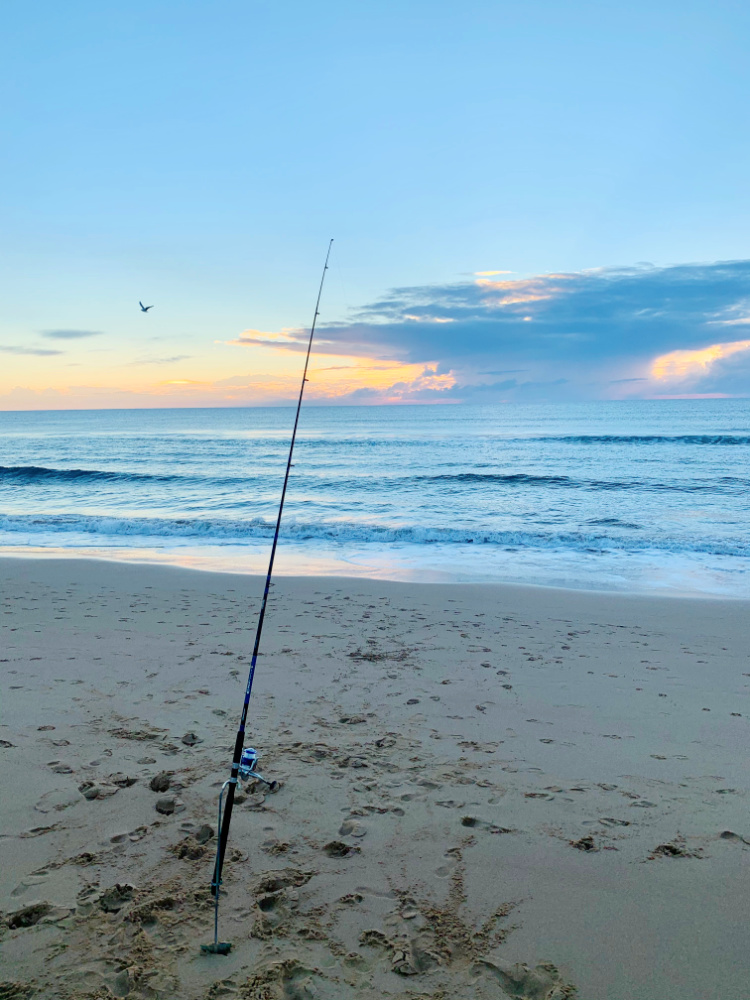 Callala Beach
Like most beaches in the area, Callala Beach is known for it's white sand and clear blue waters. It's just a 15 minute drive from Culburra Beach.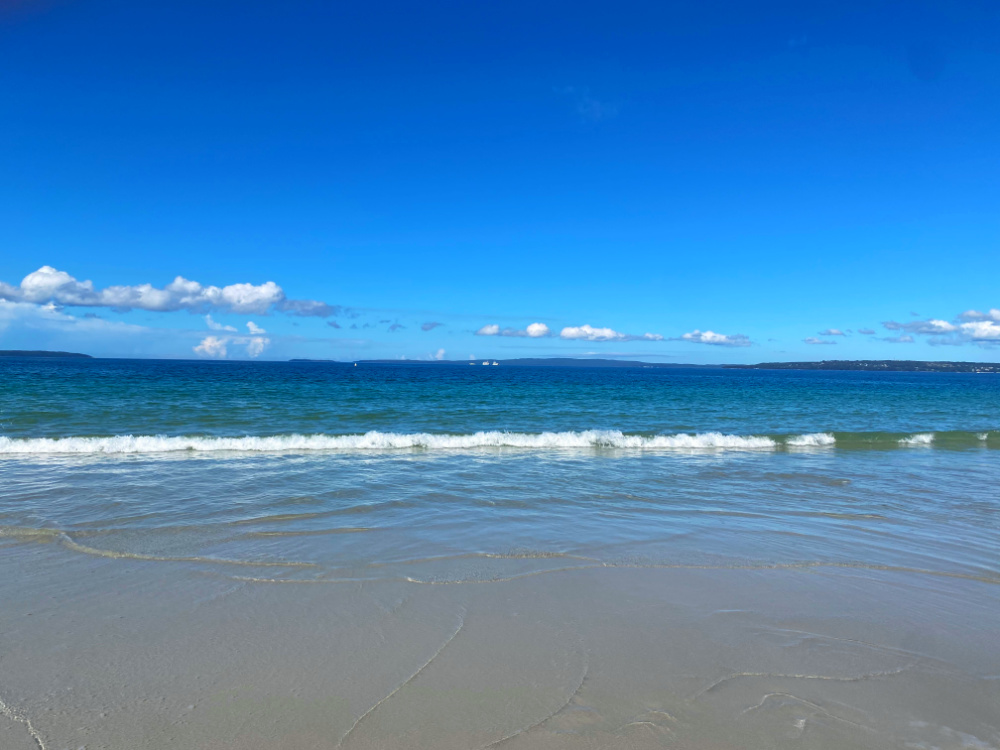 The eastern and western ends of the beach are officially off leash from 4pm to 8am. Note that dogs are not allowed between Parkes Crescent and Centre Street and south of the Beach Road car park on Myola Spit. Callala is a big hit with both human and fur kids!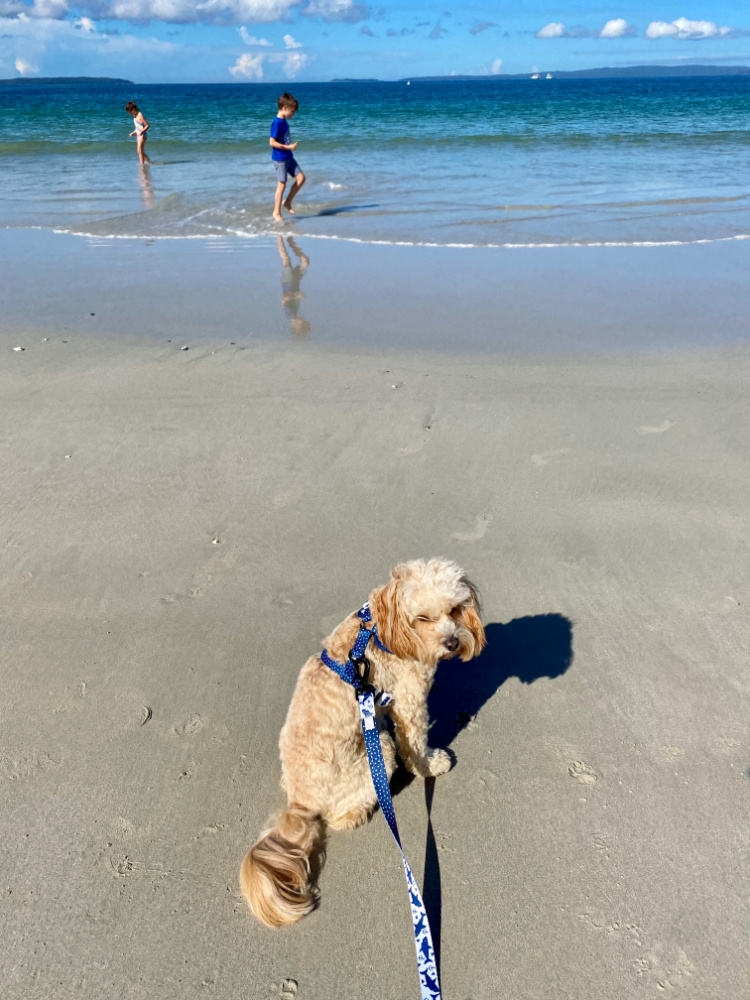 Have you ever been to Culburra? Have you got anything to add to the list?
All food, drink and accommodation was throughly enjoyed and independently paid for. All opinions are mine, Daisy's, Coco's and Teddy Roosevelt's own.
Are your feet still itchy? Check out our pet friendly guides for Port Stephens, Newcastle, Merimbula and the Hunter Valley.
Linking up with Denyse for Life This Week