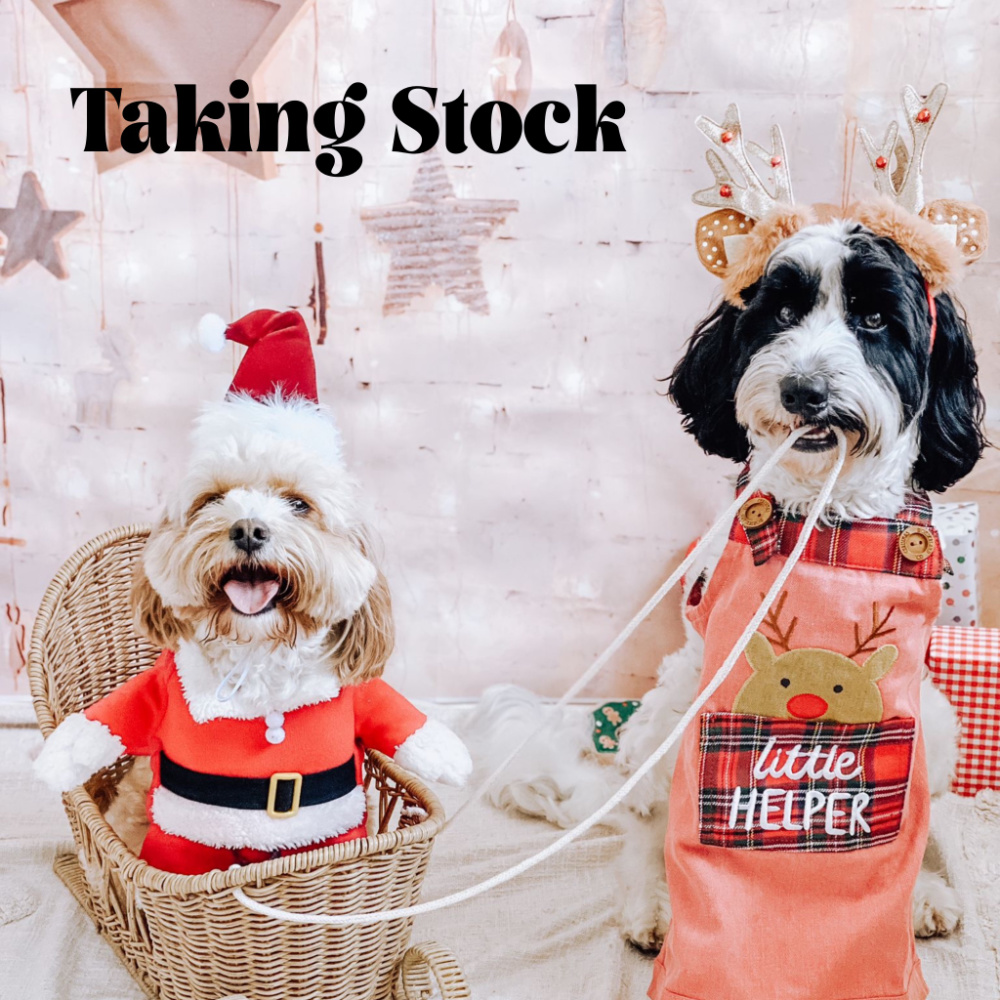 I know I've already posted my Year in Review posts and it's already 2022 but here I am fashionably late with my Taking Stock for last December. Insert "face palm."
Life has really gotten in the way of my keyboard the last few weeks but if I don't take stock of the month, did it even happen? So here it is, last December in a nutshell and better late than never!
Making: These perfect little puddings – they're my Christmas favourite.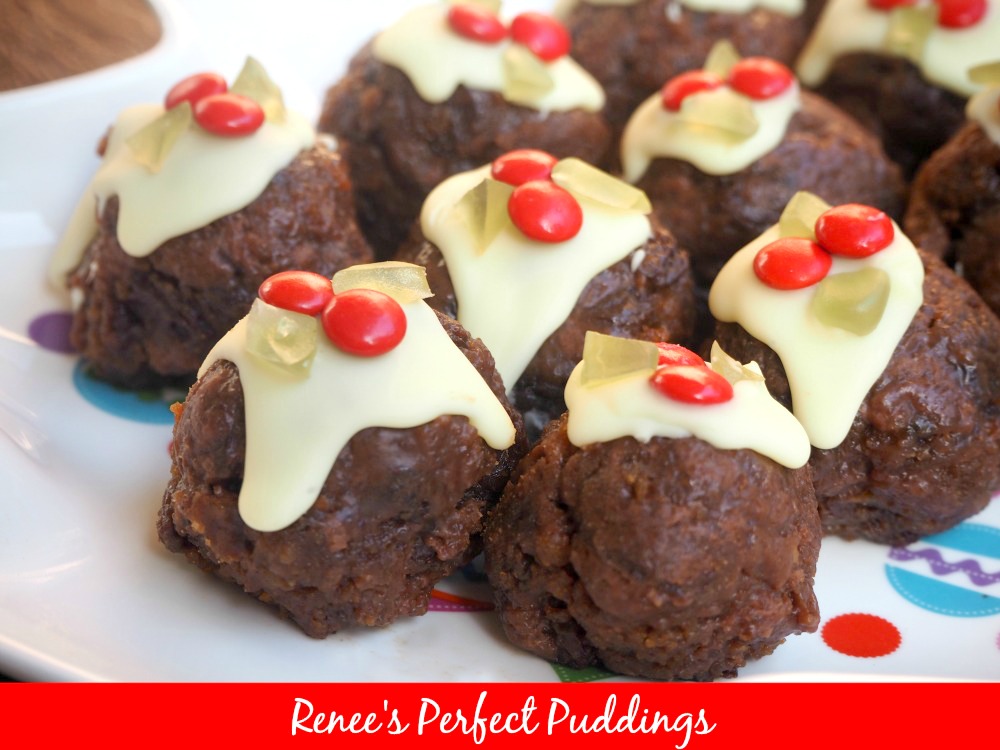 Baking: Dairy free Chocolate Crinkle Cookies – nom, nom.
Cooking: A roast dinner for Christmas Day. You can take the girl out of England but you can't take England out of the girl!
Eating: This Felafel Salad at least twice a week – it's an oldie but a goodie.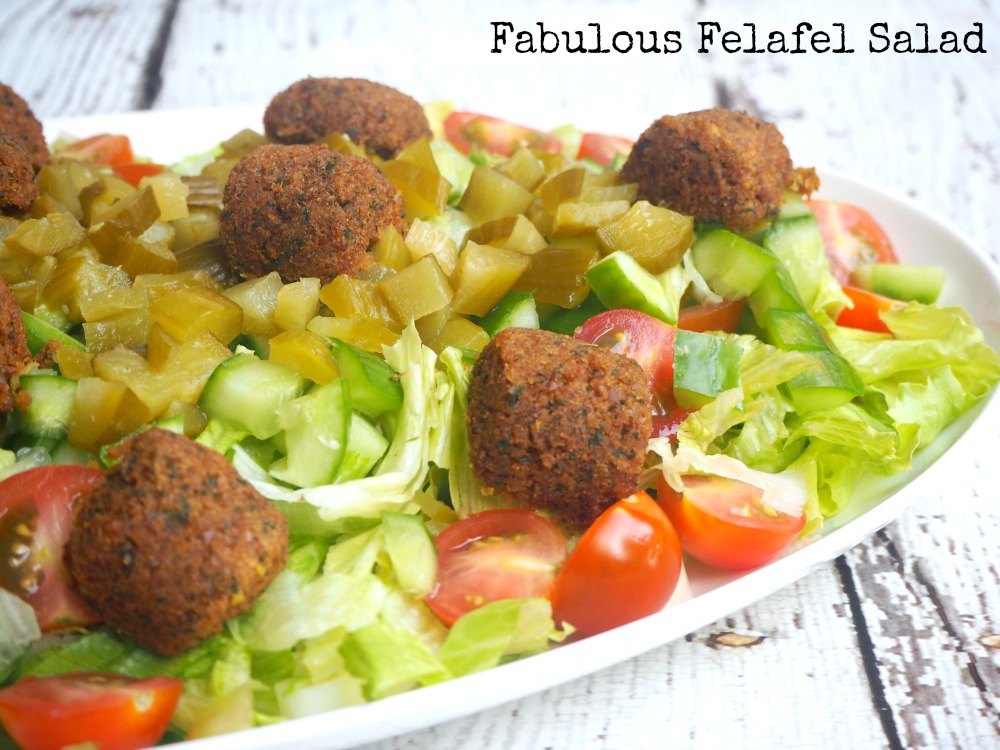 Drinking: Apple Pie Baileys – it's dangerously good!
Tasting: All the beers at One Drop Brewing with Sanch and David.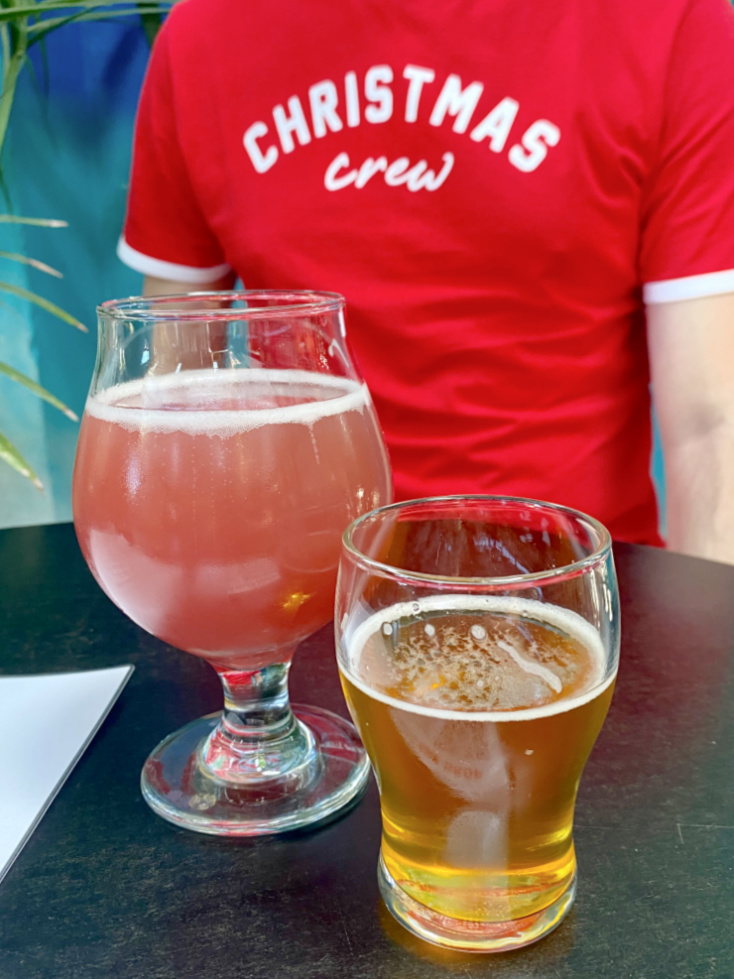 Noticing: That despite catching up dozens of times, me and Sanch have never had a photo together.
Pledging: To rectify the lack of photos sitch in 2022.
Rounding: Up these 10 incredible edible Christmas gifts.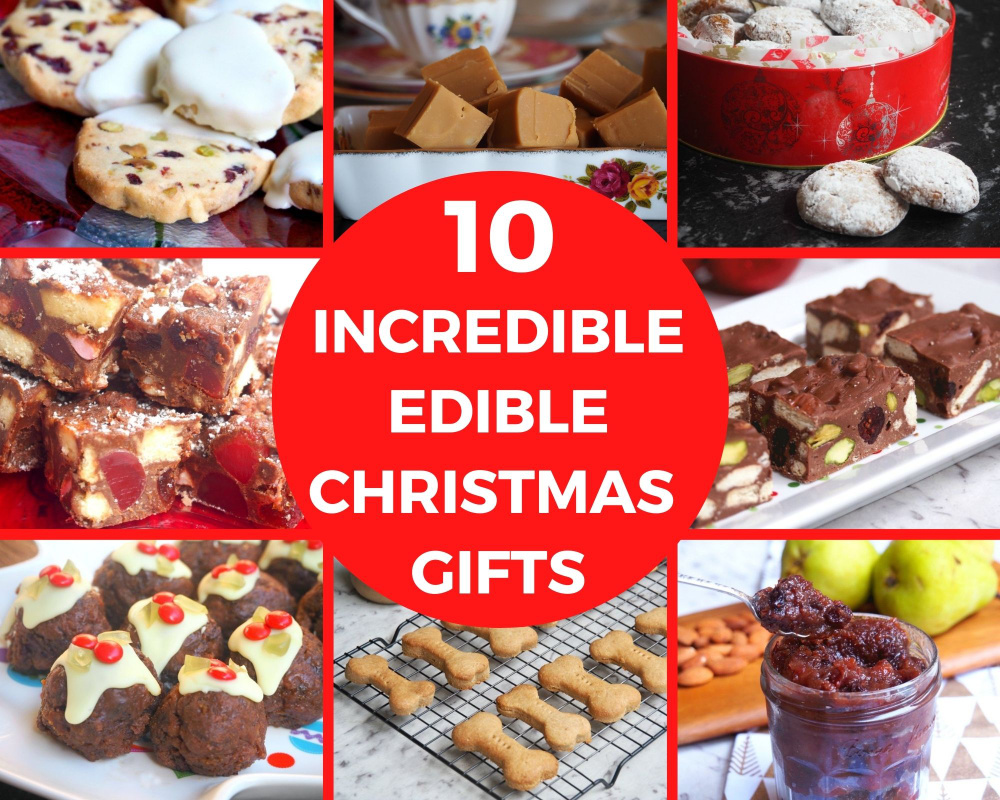 Watching: All the Christmas movies!
Reading: Wrapped Up in You by Carole Matthews.
Listening: To all the Christmas tunes.
Visiting: Sugar Republic and having a sweet old time.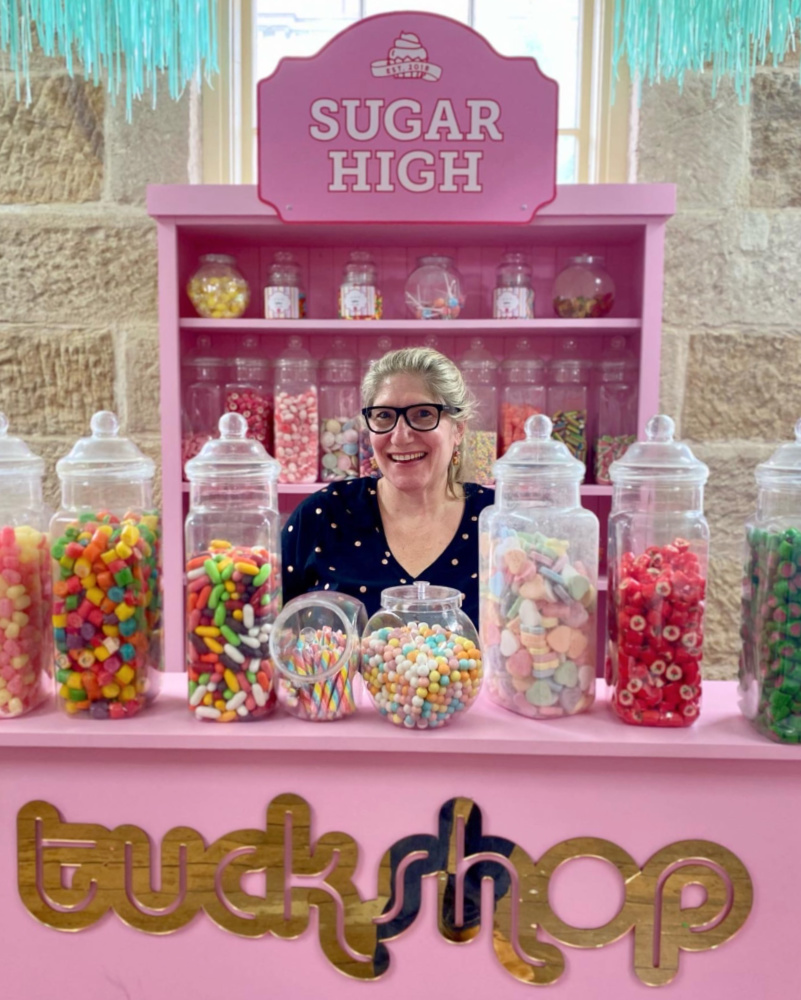 Opening: The doors on my wine advent calendar.
Closing: The door on 2020. Never have I been more pleased to see the end of a year!
Enjoying: A great weekend away in Terrigal with great friends.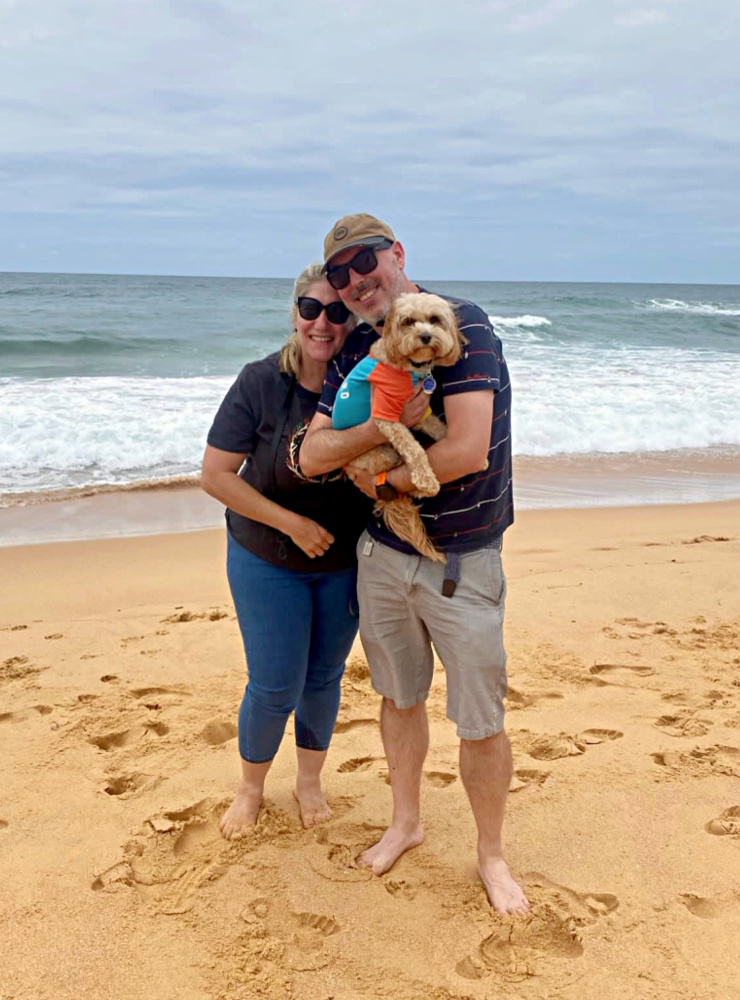 Finding: All the best dog friendly places in and around Terrigal. I can't wait to share them with you all.
Twinning: With my friend Lucy – with matching dresses, earrings and pups in twinning outfits!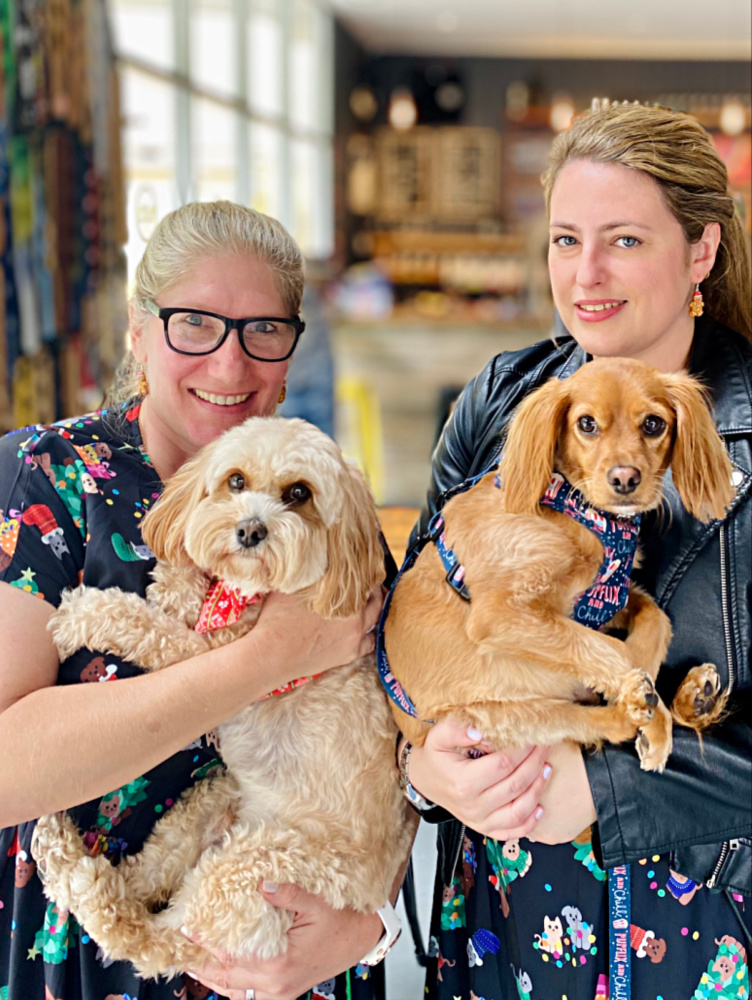 Liking: The change of scenery – you know what they say, a change really is as good as a rest.
Disliking: How our premier likes to play the cool dad. There is a time and a place for that and here and now is not it.
Receiving: My third booster dose and very grateful for it.
Catching: Up for a dog mum's Christmas lunch before Covid went wild.
Loving: My mum's memorial jewellery which arrived just in time for Christmas.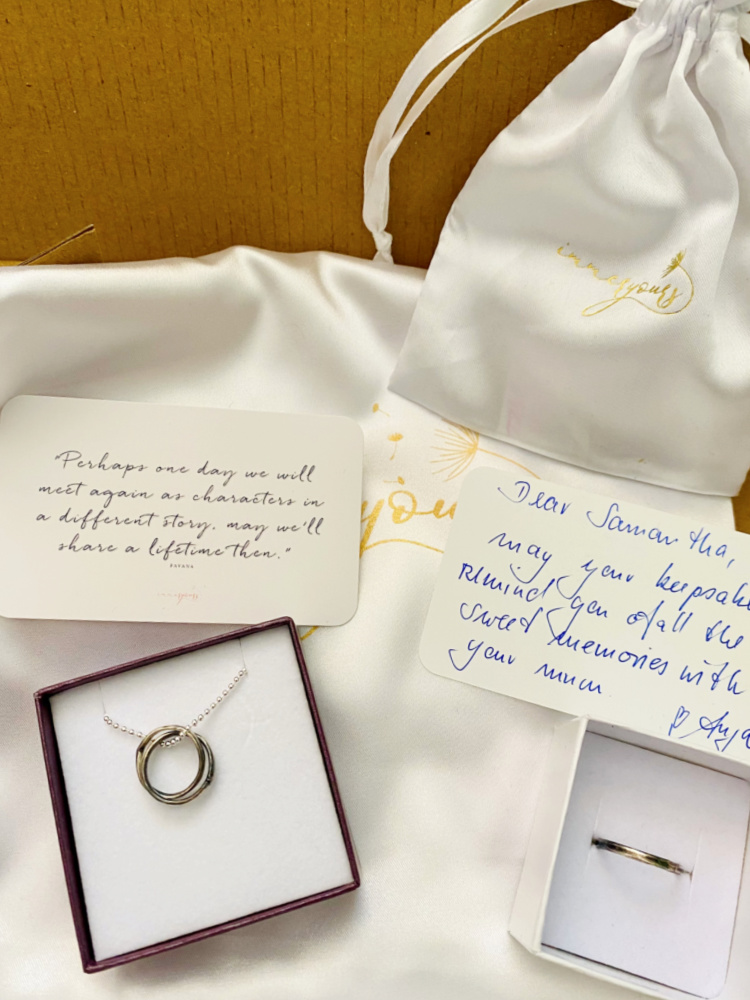 Thinking: How much my mum would have loved these pieces and how chuffed she'd be that they arrived for Christmas.
Noticing: How everyone is wearing masks inside and out. It's very reassuring.
Hosting: Our dear furiend Teddy Elliott for a sleepover.
Getting: In the picture with the annual Santa Paws photo!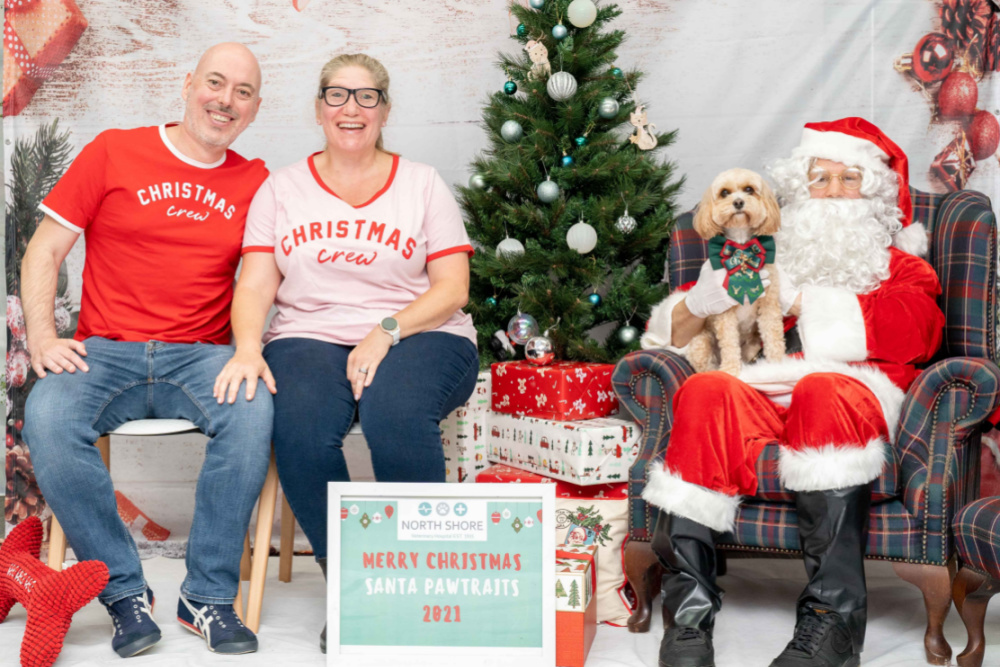 Wondering: When all "this" is going to end. I'm over it, to be honest.
Searching: For rapid antigen tests – they're about as rare as a Willy Wonka Golden Ticket.
Booking: Nothing. Making plans makes me nervous these days.
Lighting: The candles for Hanukkah at home and on holidays.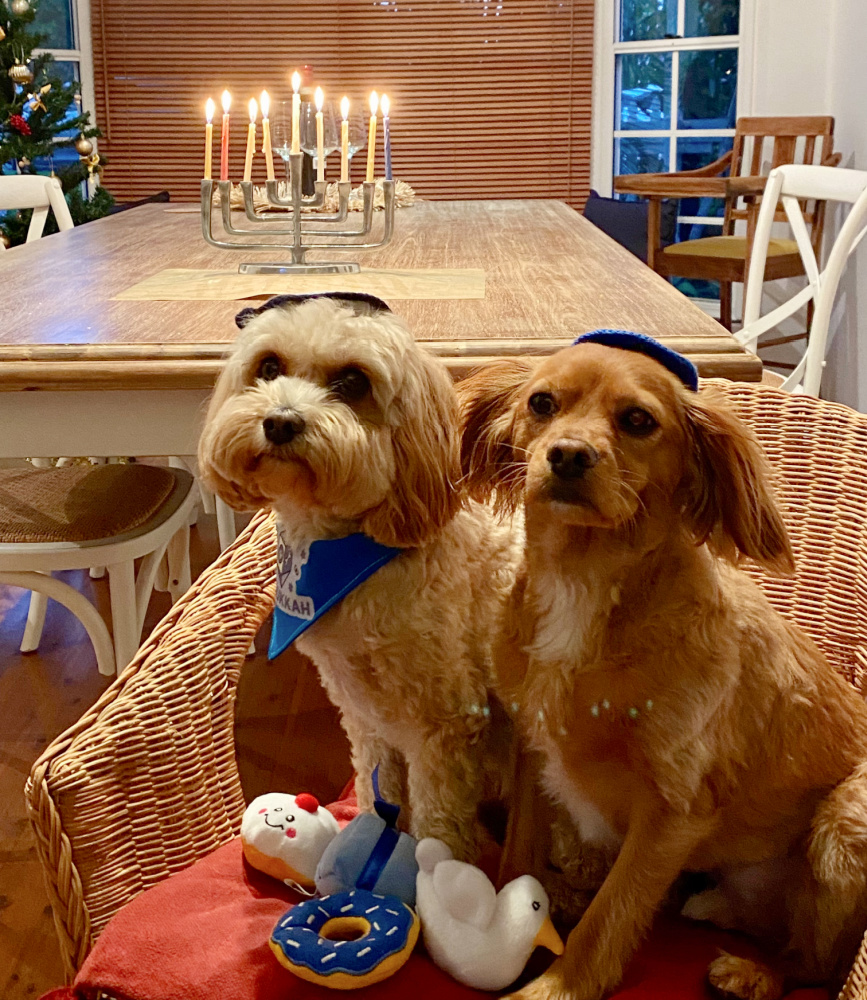 Laying: Very low this festive season.
Staying: In is the new going out, don't you think!
Helping: Our friends with dog duties while they were in iso.
Remembering: How good dumplings taste with a lovely late birthday lunch at The Gardens by Lotus. Such a treat!
Sending: Egreetings instead of paper cards – saving money and trees.
Donating: To our favourite charity Pets of the Homeless instead.
Missing: My mum. So much.
Stressing: Out about the daily case numbers.
Trying: To take (and worry about) one step at a time.
Farewelling: The s**t show that was 2021.
Celebrating: NYE in the afternoon with friends because we're wild like that!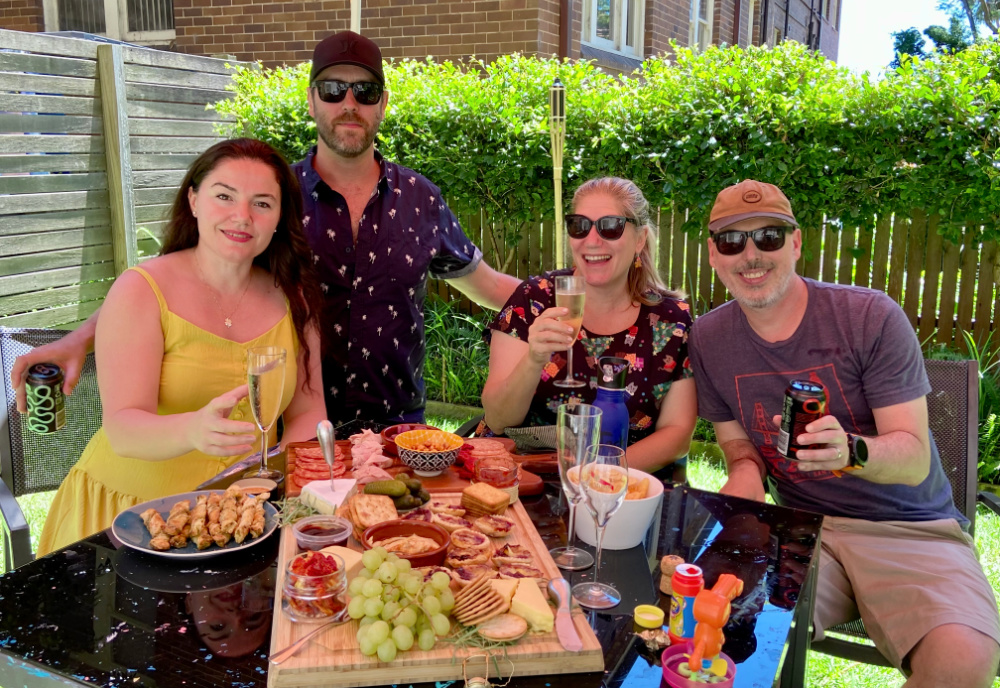 Going: To bed after the 9pm fireworks – living the dream!
Preparing: To get our place ready to sell in January.
Decluttering: Like a boss.
Managing: My Marketplace and Freecycle account is almost a full time job!
Thinking: That this post is a bit all over the place – a bit like my brain!
Hoping: That 2022 is a big improvement on 2021.
Wishing: You a new year full of good health, good fortune and good things!
So now I've told you about my December, I'd love to hear about yours. I hope it was a December to remember for all the right reasons.