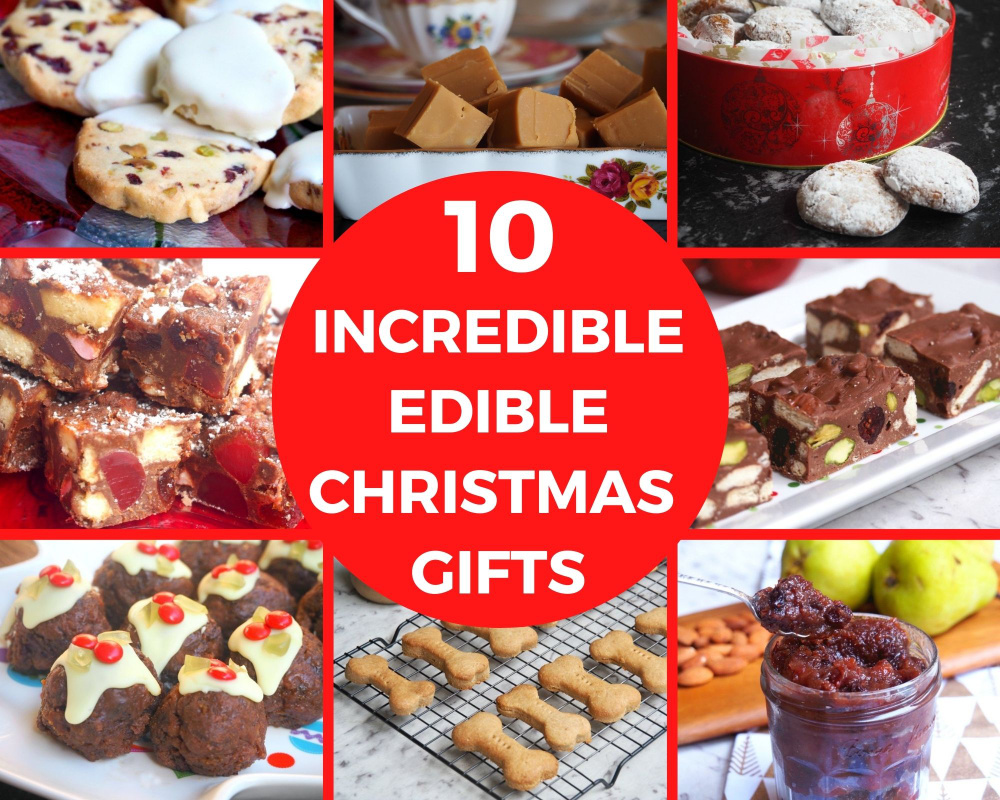 Make these delicious treats as edible Christmas gifts or give in to temptation and treat yourself!
I love everything about Christmas except the shopping. As a wannabe minimalist, I generally prefer to gift experiences rather than things, unless of course those things are homemade delicious delights!
Christmas is busy enough so these recipes are quick, easy and guaranteed to please! In fact, the hardest part is trying not to eat the treats before you gift them!
Whether you want something sweet or savoury, I've got a treat for you with dairy free, gluten free and vegan options too! I've even got something for the pups!
Do you like giving/receiving edible Christmas gifts? What's your favourite?
For more Christmas inspo, check out these 10 No Bake Christmas Treats.
Now let's get cracking!
gluten free
This is hands down, my all time favourite treat and in my social circles, I'm famous for it! Bonus points for it being, quick, easy and gluten free. This always hits the spot!
For a twist on the traditional recipe, try this Caramilk Fudge.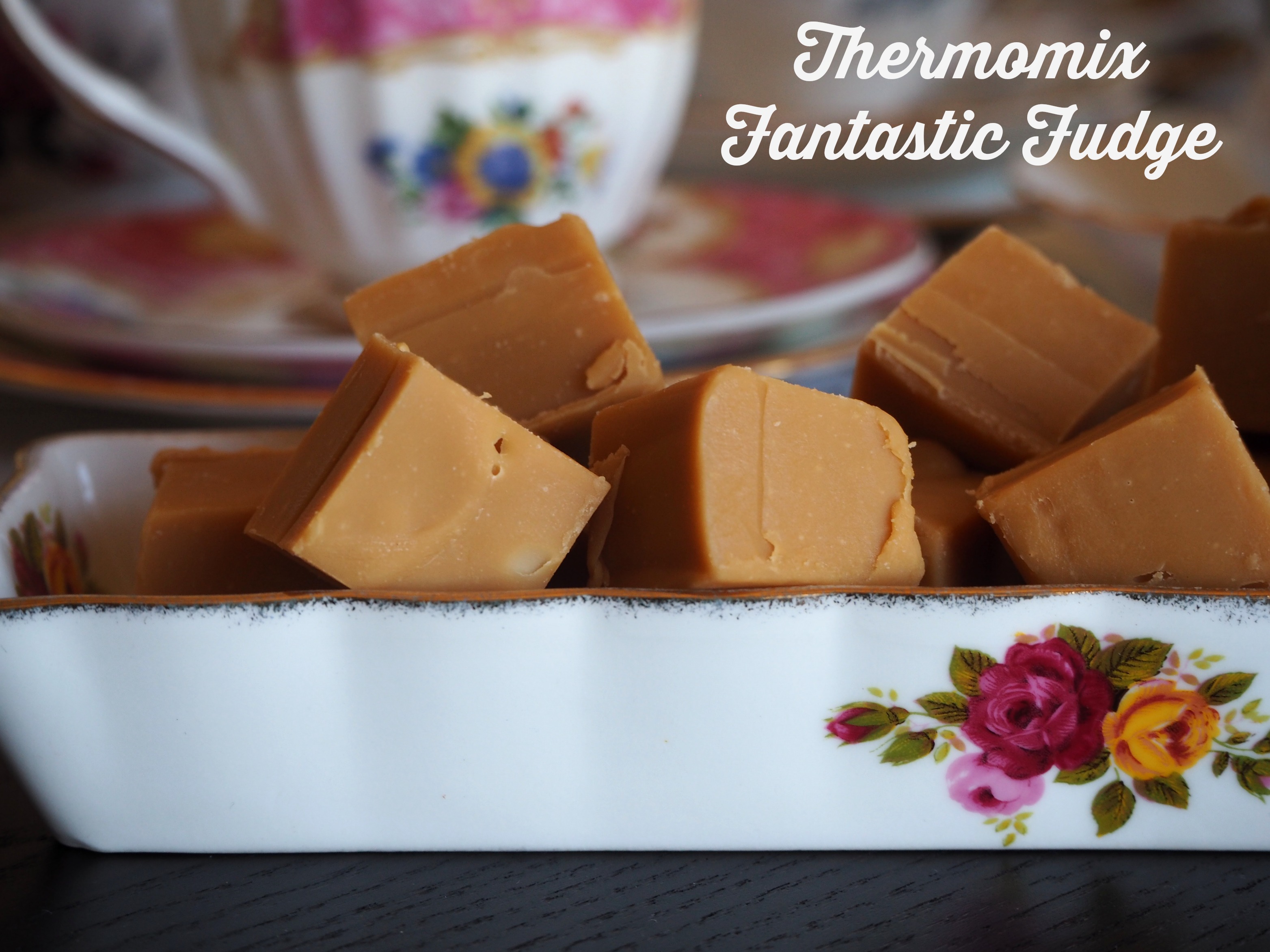 vegan, gluten free, dairy free
This pear and almond mince is super easy to make and can be used to create traditional Christmas recipes but it's so delicious, I like to eat it straight from the jar (sometimes with a side of ice cream!) It makes a cracking gift!
Supersize your gift with some Easy Mince Puff Pies.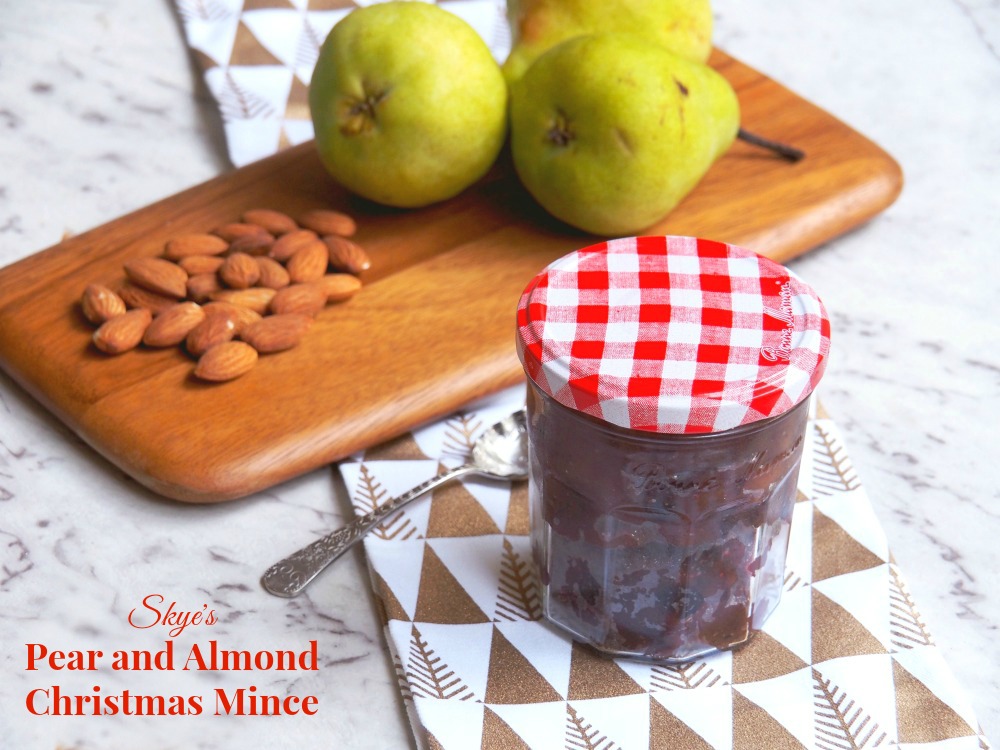 Although I firmly believe that Rocky Road is for life, not just for Christmas, it does make an exceedingly good gift, not least because you don't have to turn the oven on!
This recipe from my friend Tracey uses value added butter and golden syrup which makes it so naughty but sooo nice!
Want more rocky road inspo? Check out my Ultimate Rocky Road Collection.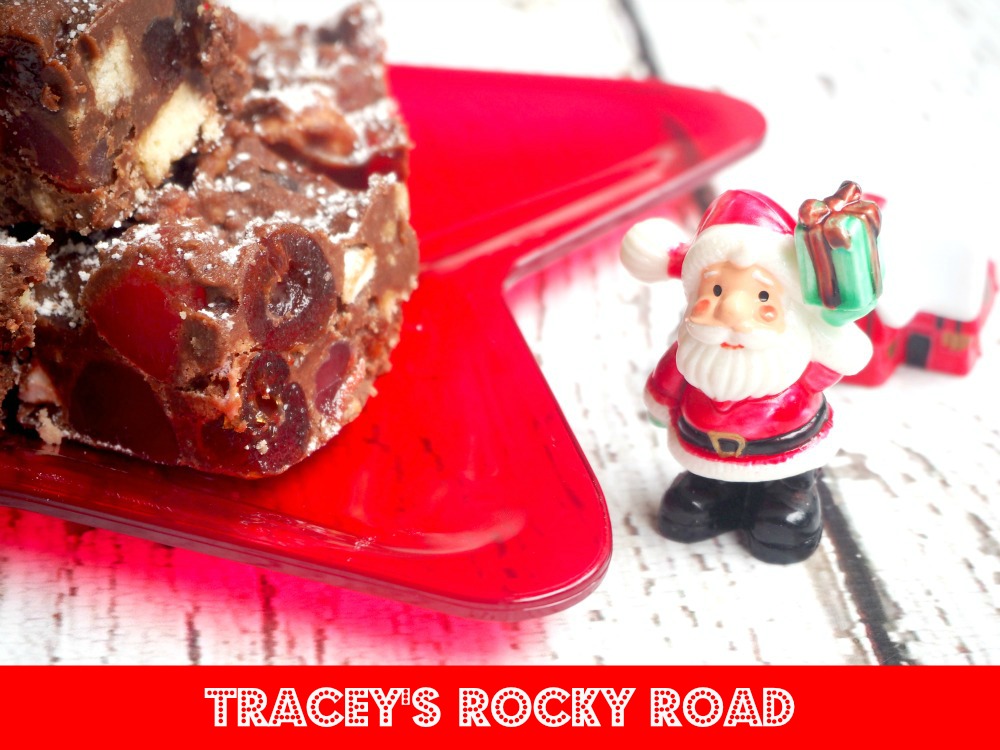 At our house, Christmas isn't Christmas without these moreish morsels – they are one bite wonderful! They're no bake, easy to assemble and can be made ahead of time making them perfect for gifts. Oh and they look super cute too!
Not a fan of Christmas pud? Try these No Bake Christmas Jaffa Cake Truffles instead!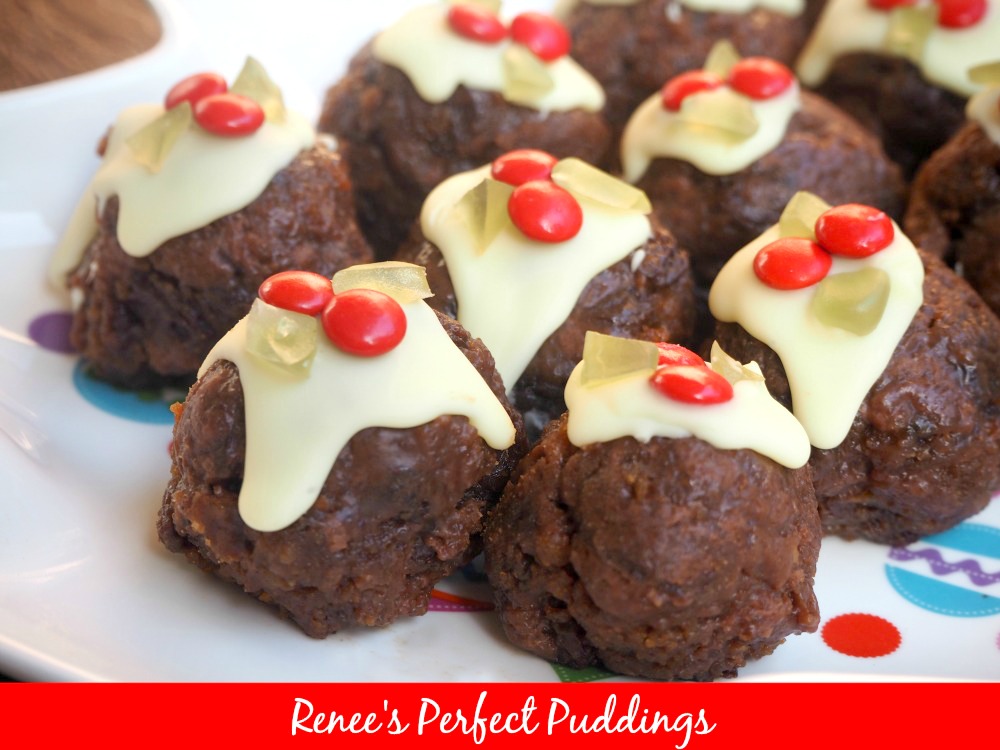 I love a good hedgehog slice sitch and this Christmas version is a right cracker! With just 5 ingredients, this no bake slice is quick and easy to throw together and makes a scrumdiddlyumptious Christmas gift.
If you want a similar bite sized version, try these 4 Ingredient White Christmas Bites.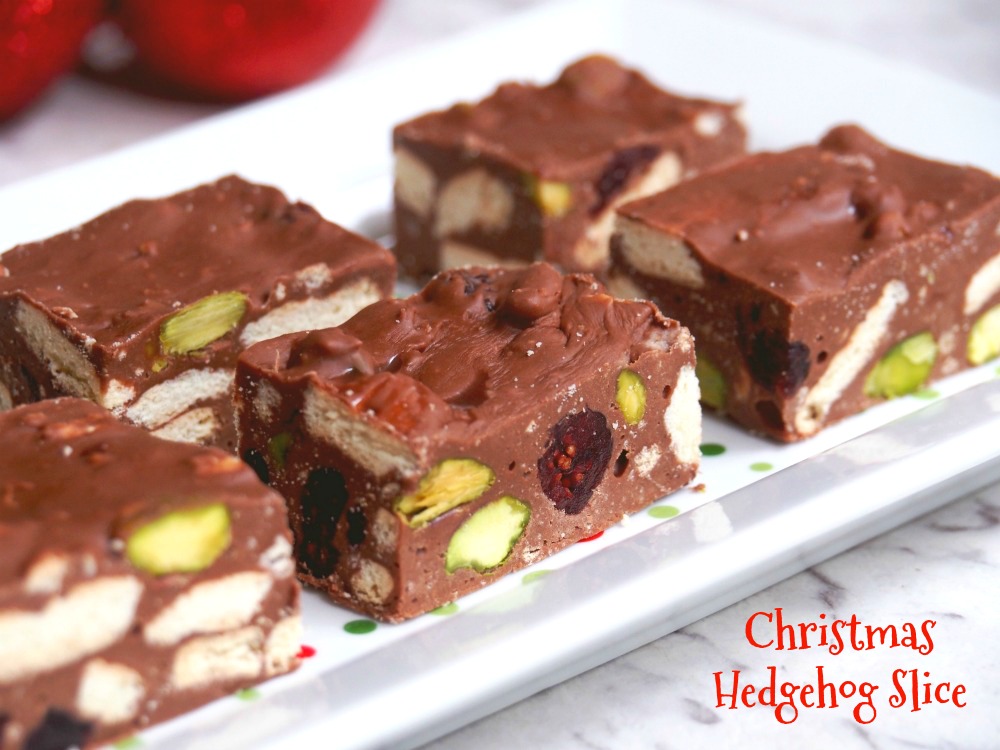 These soft, chewy cookies are for the sticky date lovers. They taste just like sticky date pudding in cookie form and look snow kissed when dusted with icing sugar. Not only do they look good, they taste good and store well too!
If you love Sticky Date, why not add this Sticky Date Cheesecake to your Christmas table too?!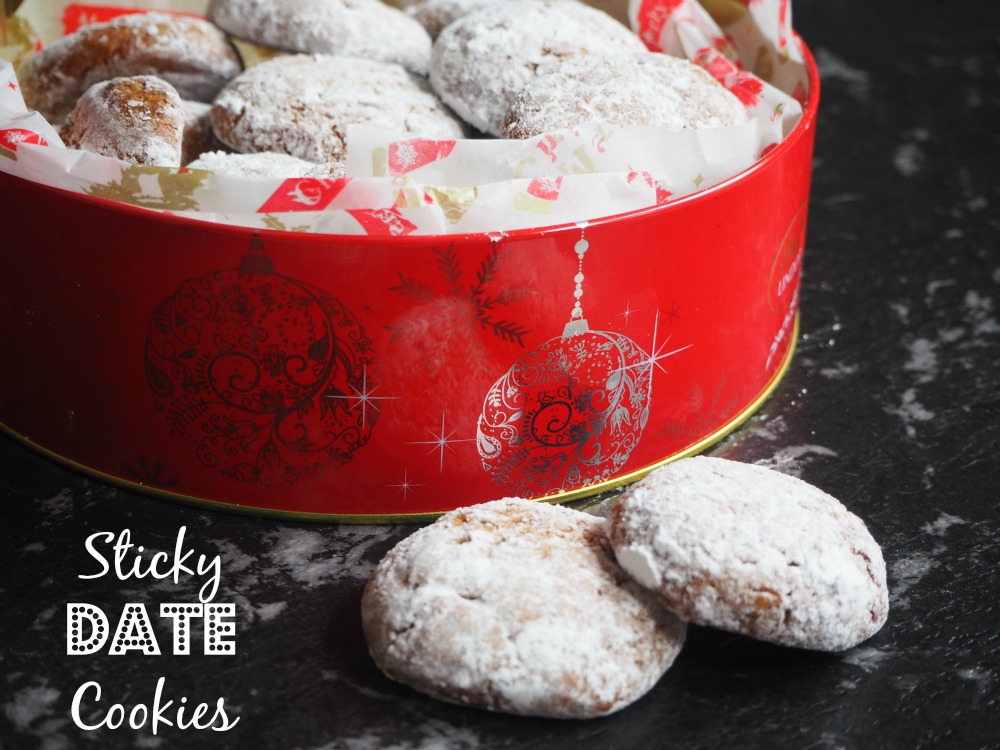 egg free
Packed with pistachios and cranberries, this scrumptious shortbread biscuits taste and look super festive. They're egg free too!
If you like the cranberry and pistachio combo, you'll love these Cranberry, White Chocolate and Pistachio Blondies.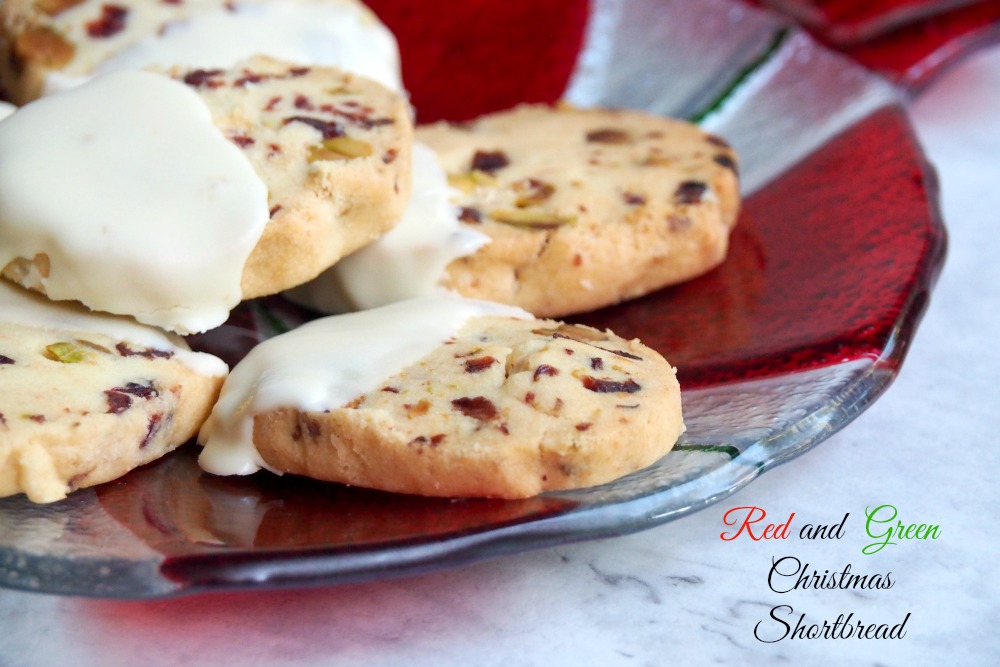 vegan, dairy free
We are obsessed with this delicious relish. We eat it all year round but I love to gift it at Christmas and it's always a hit with family and friends. It requires a little more prep but yields at least 6 jars and is totally worth it!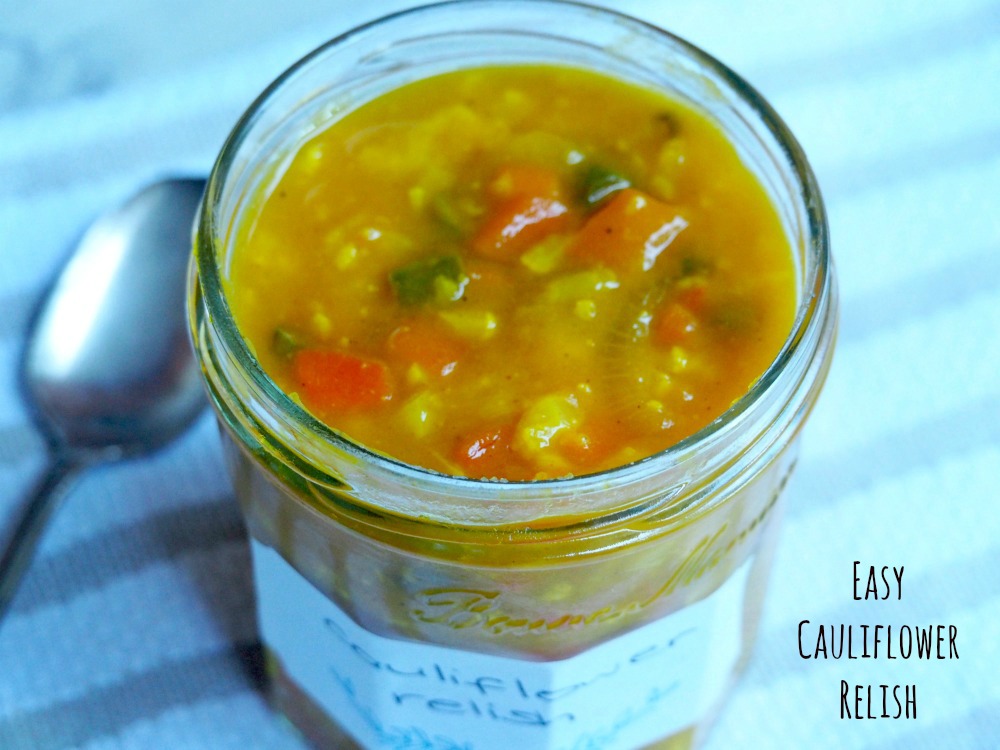 vegan, gluten free, dairy free
This vegan eggplant chutney is spicy but nicey. It's so easy to make on the stovetop or in the Thermomix. It's also super versatile because if you don't have eggplant, mangoes, apples, plums or pears will work too!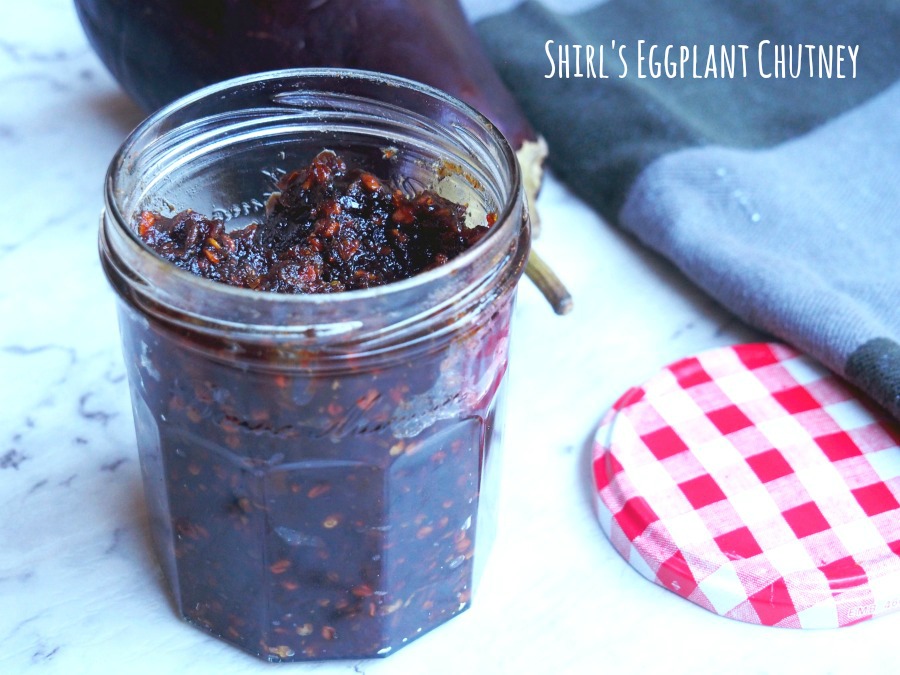 And let's not forget the puppers! These quick and easy dog biscuits are always a hit with our four legged friends and go down a treat! The biscuits are not as crunchy as commercially produced biscuits so are best baked fresh for maximum yum. The pups will love you for it!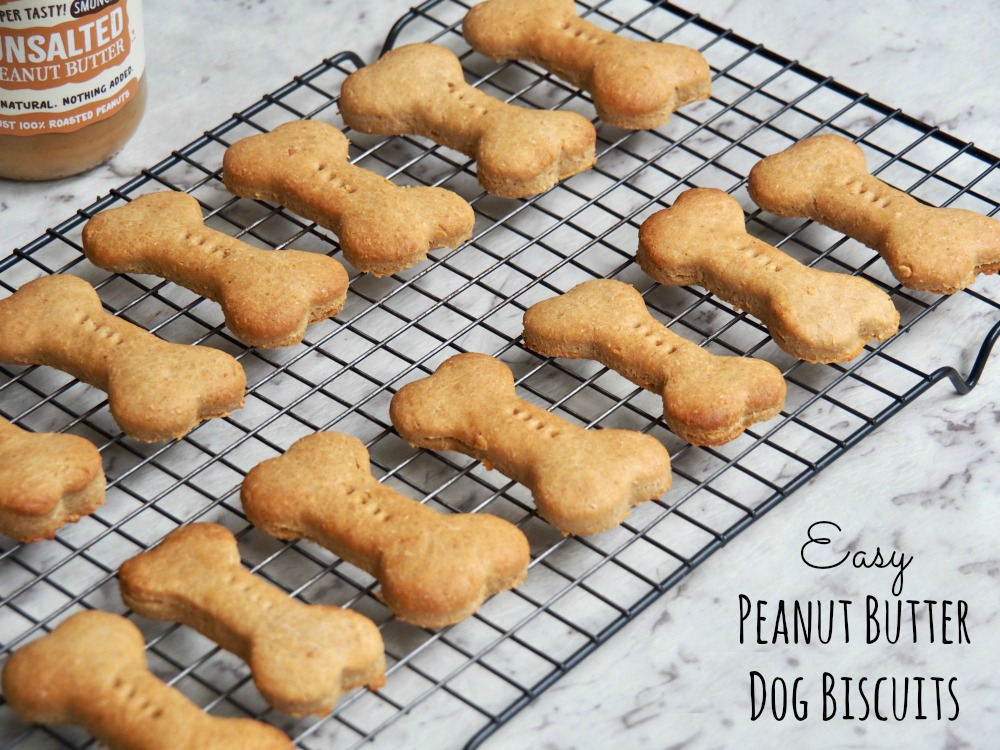 Pin this for later…