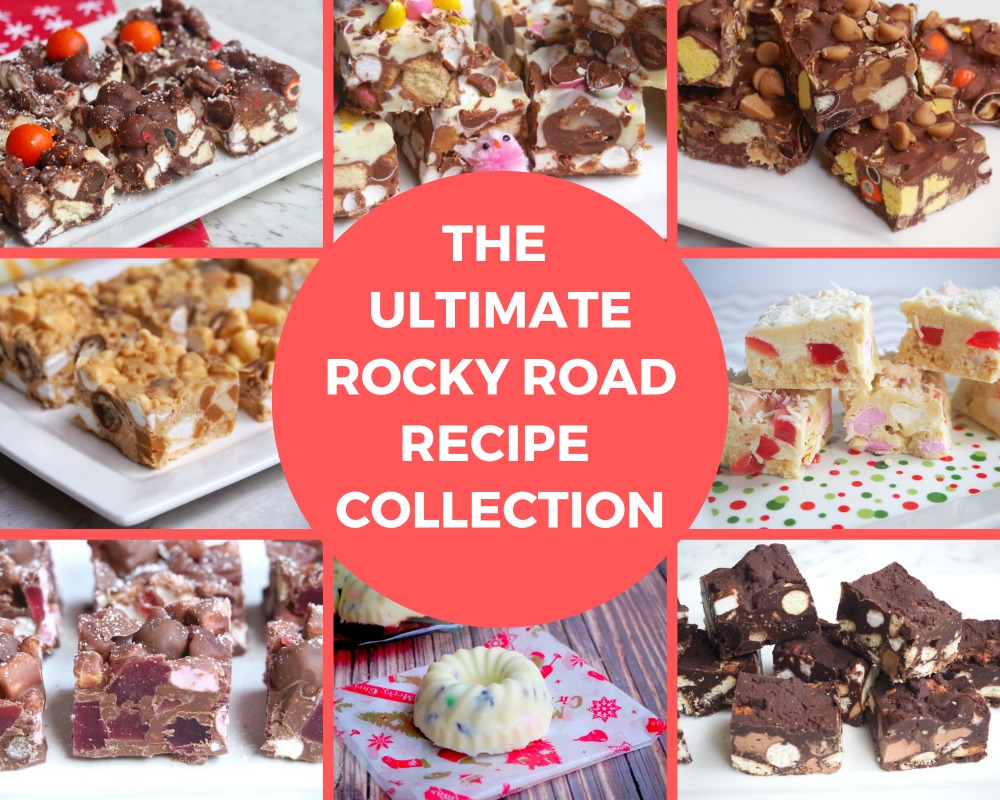 If you like rocky road, you're going to love this collection of easy and delicious rocky road recipes. Whether you like dark chocolate, milk chocolate or white chocolate, I've got something chewy, crunchy and utterly scrumptious for you!
This rocky road is a classic with biscuits, glace cherries, raspberry lollies, marshmallows and some value added butter and golden syrup. Nom nom!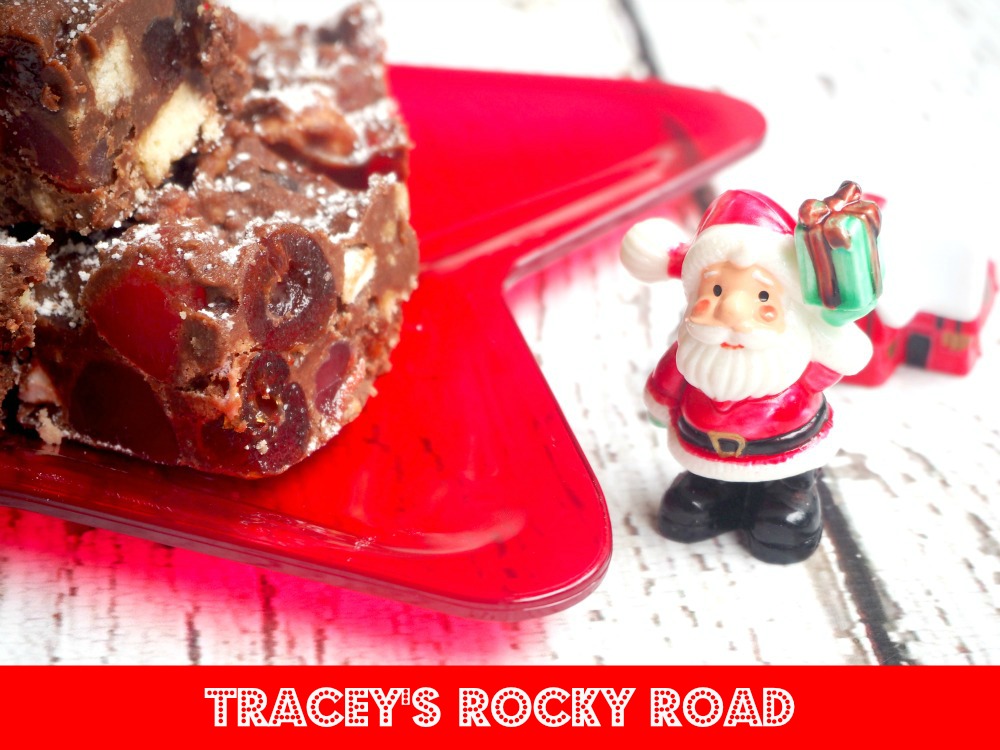 This White Chocolate and Raspberry Rocky Road has just 5 ingredients and is as colour co-ordinated as it is delicious! It's perfect for Christmas because red and white goes alright!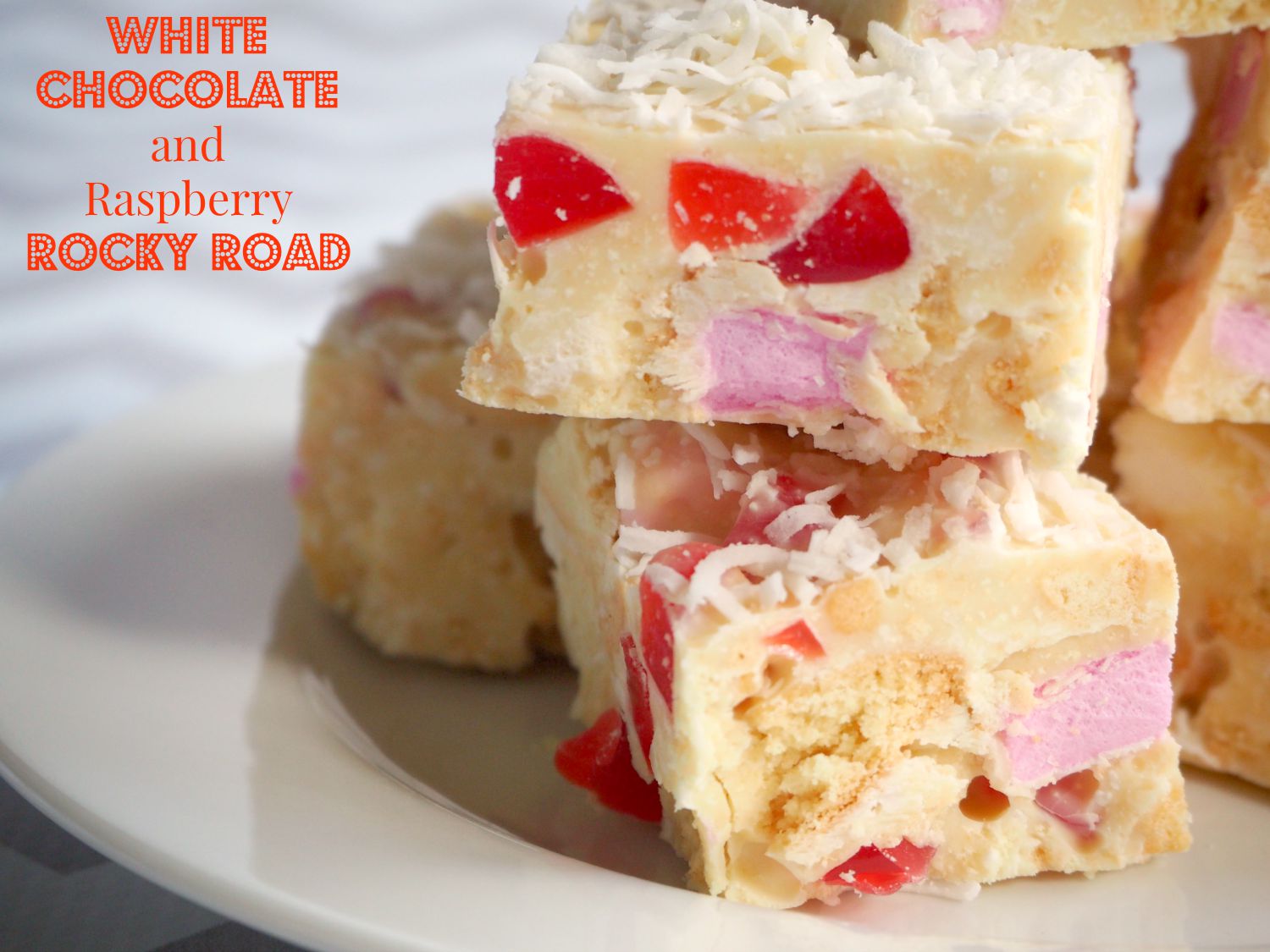 English folk love adding butter and golden syrup to their rocky road and Emma is no exception! This recipe has the quintessential biscuits, cherries and marshmallows but the addition of your favourite chocolate bar chopped up is a really tasty twist!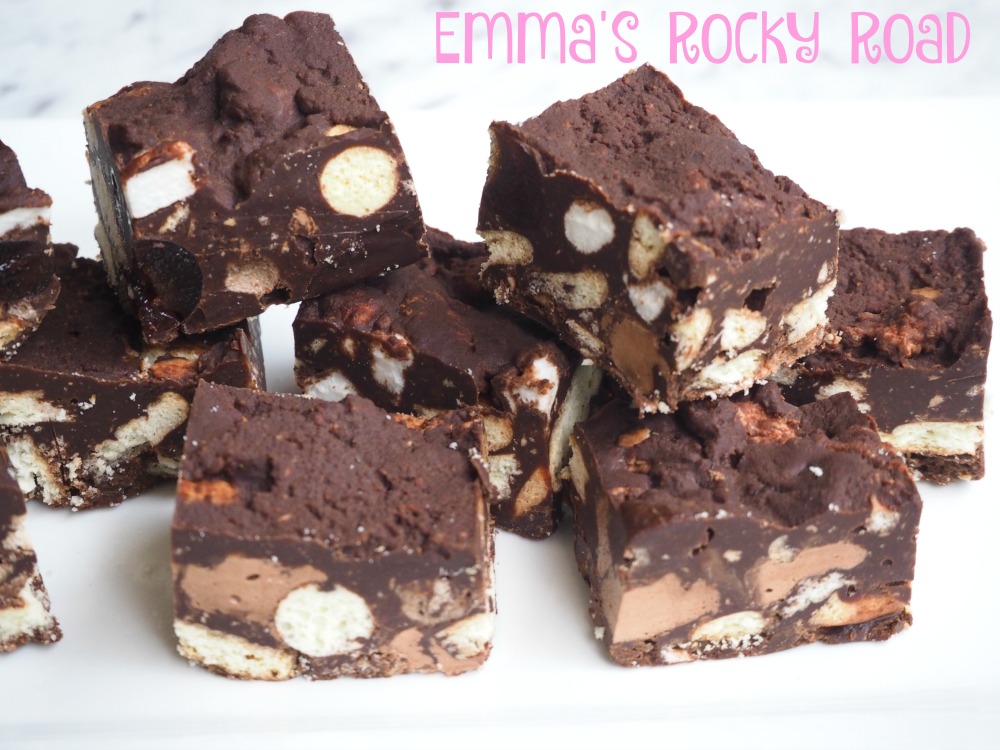 One of my favourite snacks is a (real) banana, sliced lengthways and sandwiched together with a generous slather of peanut butter. It's totes delicious, and if you don't believe me, try it for yourself. Said snack was the deliciousness that inspired this amazing rocky road, only I added some fudge and some peanut M&Ms to take it to the next level.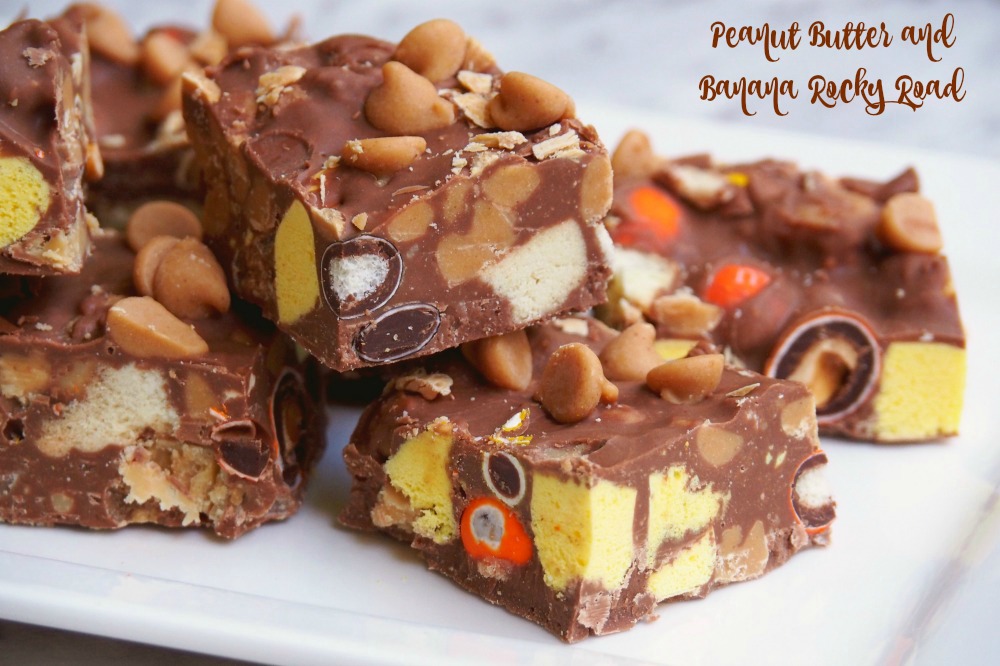 This raspberry rocky road is crunchy, chewy and berry delicious! As well as marshmallows and raspberry lollies, this rocky road is jam packed with raspberry Maltesers and raspberry licorice twists which really puts it in a league of it's own.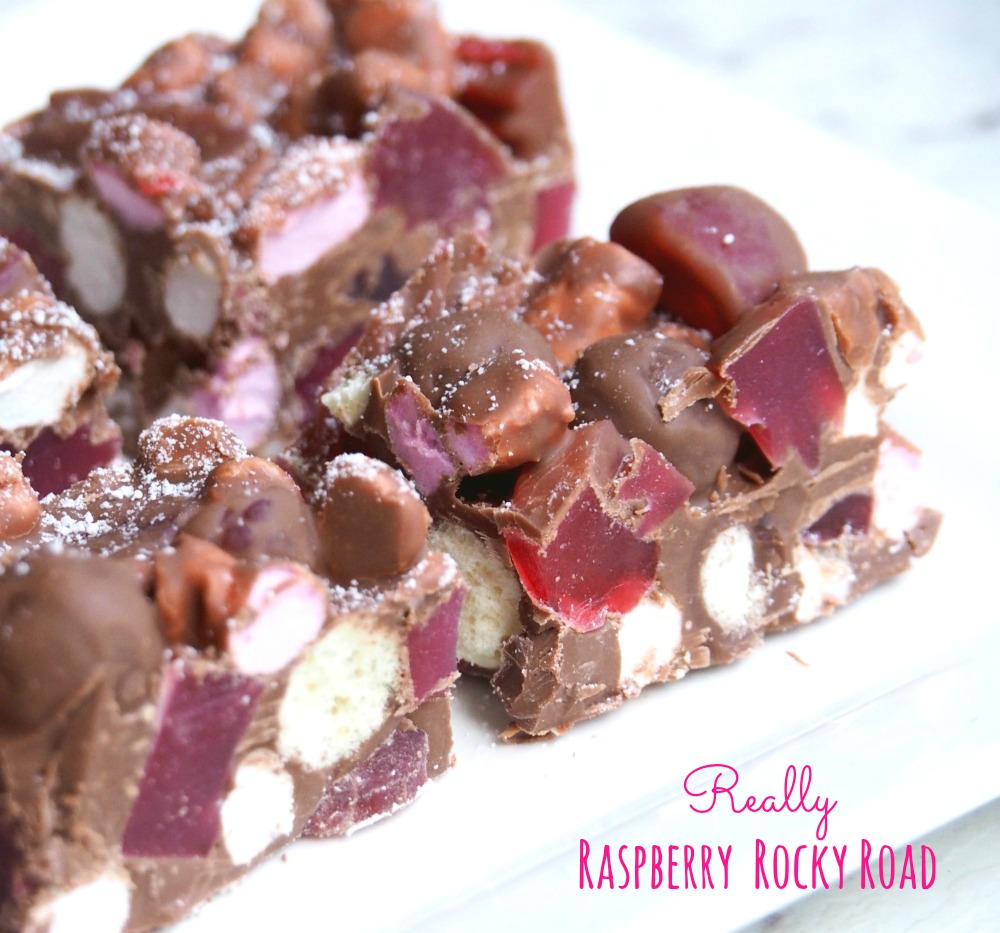 Loaded with rice bubbles, crunchy Maltesers and chewy caramels, this rocky road is absolutely irresistible. Now I know that Caramilk isn't everyone's cup of tea but don't worry too much because even if you make this with white or even milk chocolate, it will still be scrum-diddly-umptious. Just don't expect to be able to stop at one piece, 'kay?! And don't say I didn't warn you!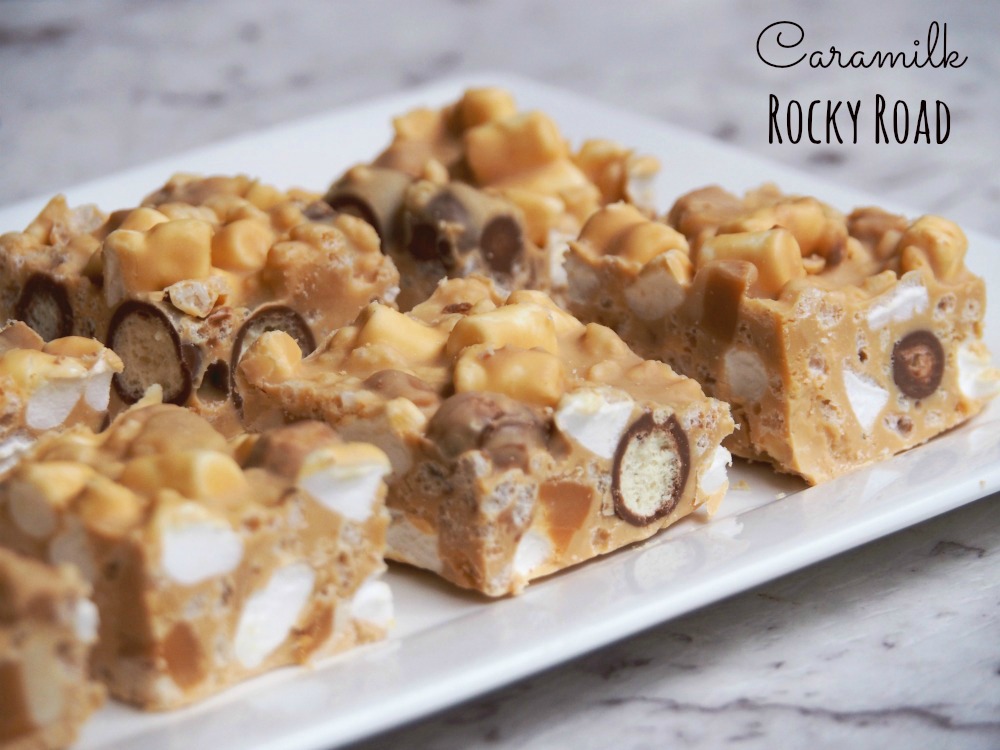 This new rocky road kid on the block, (or should I say the blog?!) is full of chocolate orangey goodness. Packed with orange jellies, Jaffas and chocolate orange balls this one is definitely for the jaffa lovers. It's perfect for the festive season because honestly, it tastes just like Christmas!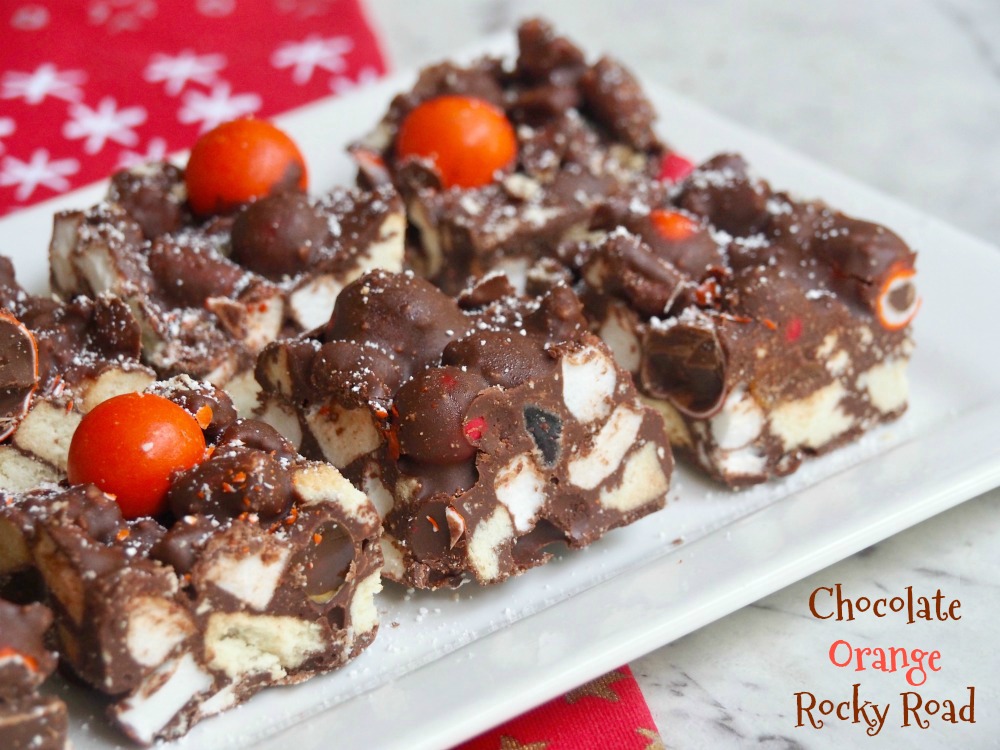 This rocky road is fully loaded by name and fully loaded by nature. This is pretty much my dream sweet treat and is I make no apology for packing it full of my favourite things. This rocky road really does have it all – milk chocolate, white chocolate, cookies, marshmallows, creme eggs, mini eggs and even fudge – every bunny will go wild for it!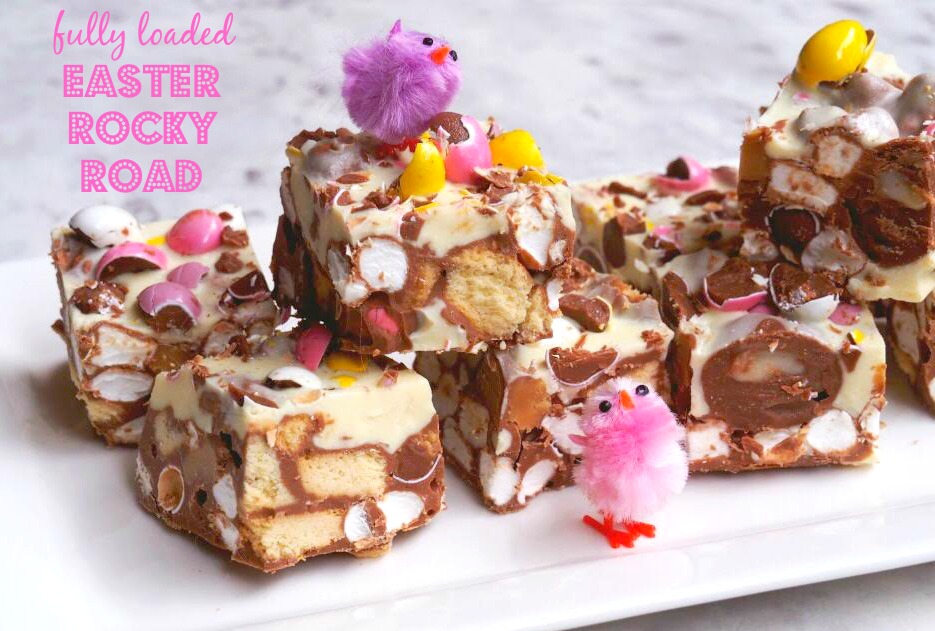 For a tasty twist on regular rocky road and something thoroughly festive, try these super cute and super scrumptious Festive Rocky Road Rings. They're as cute as they are delicious and packed with all things red and green including M&Ms, marshmallows and cranberries and pistachios too!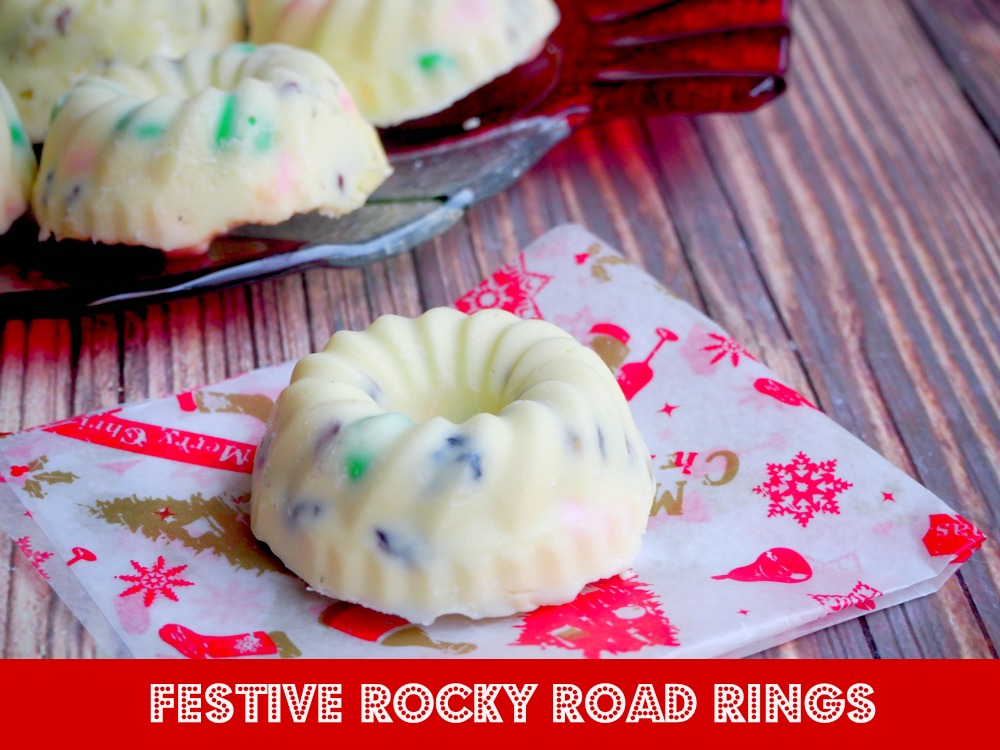 Have you got a favourite rocky road recipe? What are your quintessential rocky road ingredients?