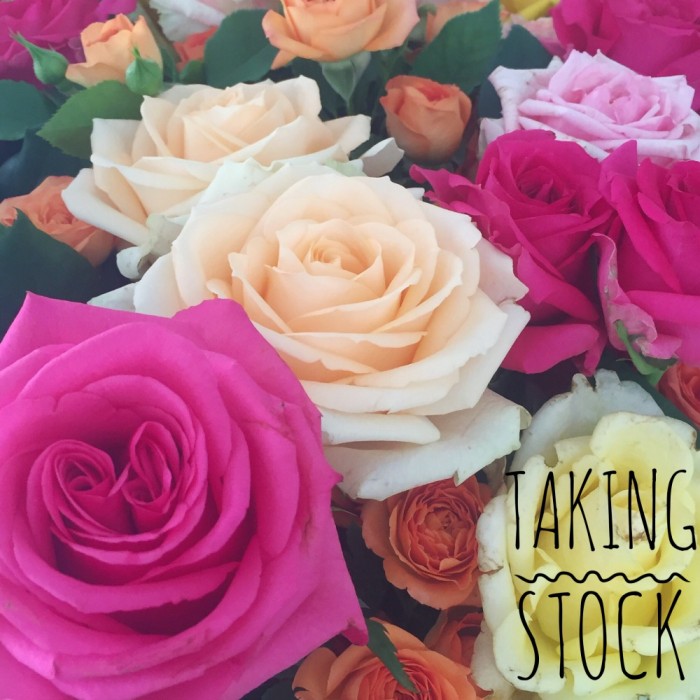 February went by in the blink of an eye, don't you think? Before we march into March, let's take some stock like Pip did. I must confess, I skipped some stock words and added some new ones because that's just how I roll! Shall we?
Reading: Billy Bryson's Tales from The Lost Continent. I know it's an oldie but it's by Bill so I'm sure it'll be a goodie.
Making: Everything Eastery! This Easy Easter Egg Slice is my first creation. More egg-squisite deliciousness headed this way! Stay tuned!
Cooking: Recipes from the archives. This Maple Glazed Chicken is one of our new old favourites!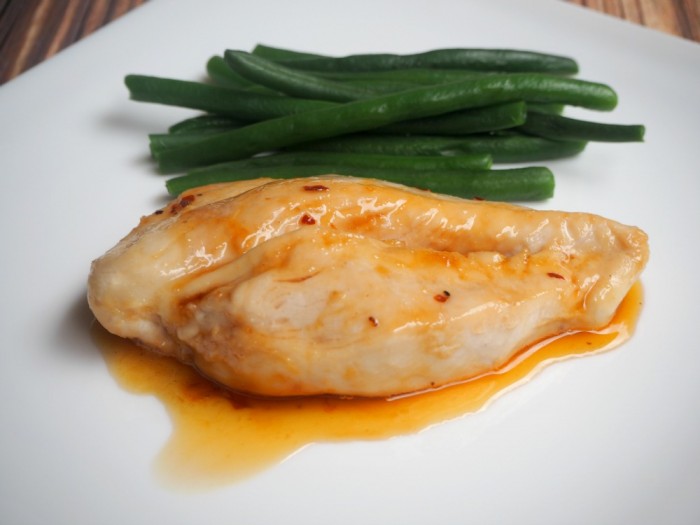 Bookmarking: All  kinds of goodness for this week's Ultimate Rabbit Hole. Don't forget to link up your posts on Satur-yay!
Remembering: What a lovely time when Cathy came to town. There's something so fun about being a tourist in your own town…. Especially when you have a wonderful tourist/s to share the experience with.
Thinking: About and still drooling over that Slim Shady Doughnut I got from Doughnut Time. Nothing slim, but everything delicious about it!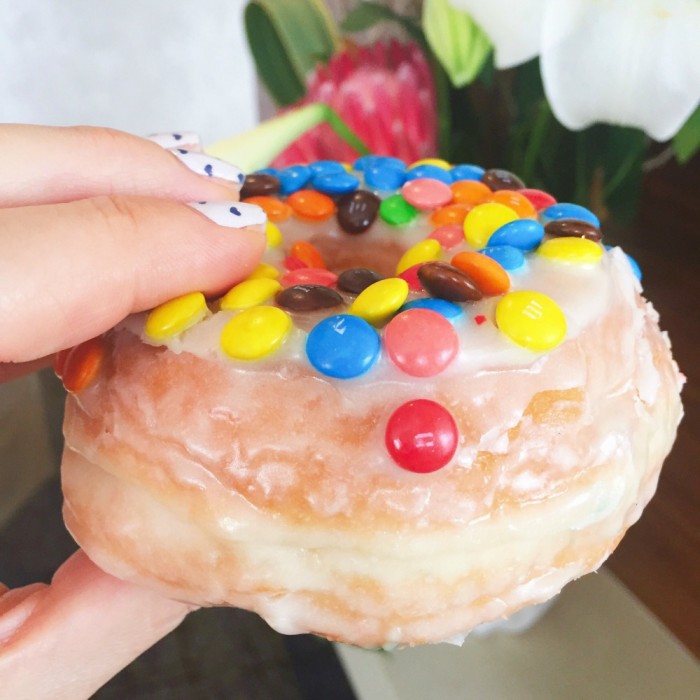 Buying: Visas for our trip later this year. Not exciting but necessary!
Wearing: I've still got my hearts on my hands, this time with Puppy Love!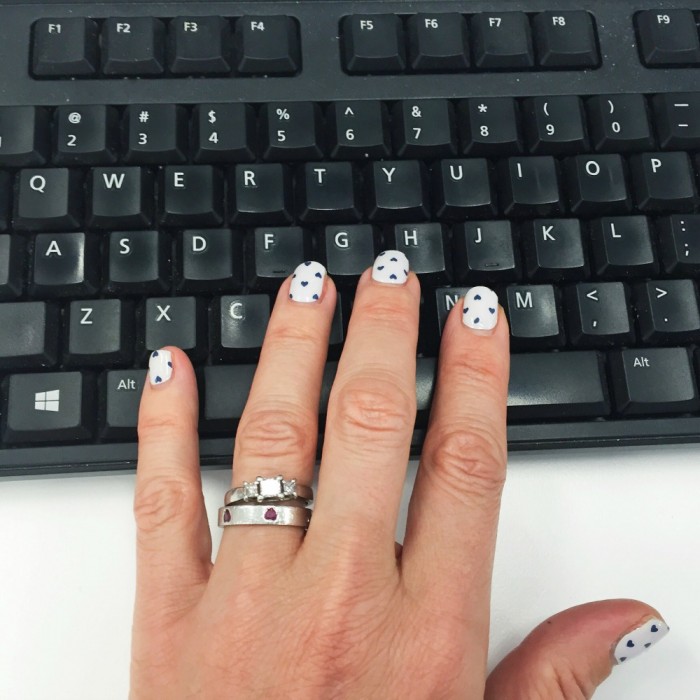 Wondering: If I'll ever finish my studies. In this lifetime would be a good start!
Sorting: More stuff for holidays.  All this holiday planning it's like a full time job!
Liking: Our new improved screen free bedroom.
Trying: To learn to love salads.
Snacking: Grapes and cherry tomatoes are my new favourite things!
Eating: 5 cups of veggies a day – or trying to anyway. A green smoothie in the morning is a great start and we've been working our way through my Meatless Monday recipes. This Thai Pumpkin and Pineapple Curry is one of our favourites!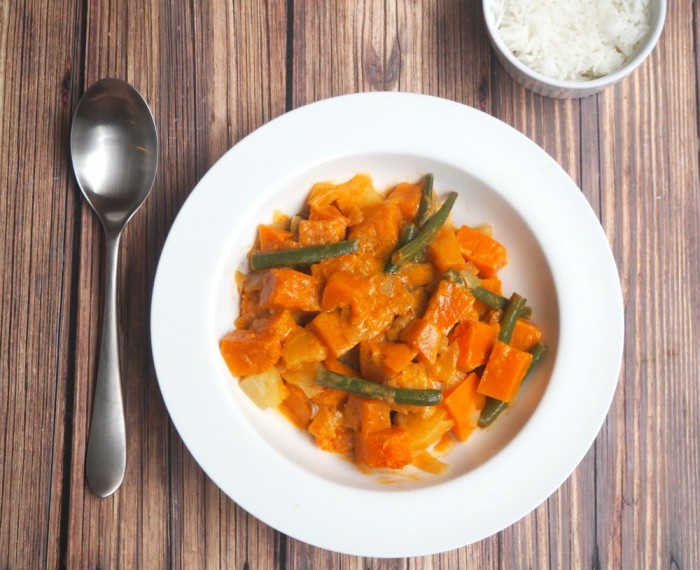 Needing: More time. Nothing new there then!
Pondering: Where the days go and how I ever had time to work!
Watching: The third series of the Scandi-drama "The Bridge" on SBS. It is gripping. I've watched so much Scandi-drama I can almost understand what's going on without looking at the subtitles. Well, that's an exaggeration, but a slight one!
Listening: To Rob Thomas. We saw him live on Friday so now I feel compelled to binge listen to all of his albums and relive the musical magic.
Loving: The weekend we had in Brisbane – it was the perfect mix of fun with friends, the joy of Jamberry and lots of loveness.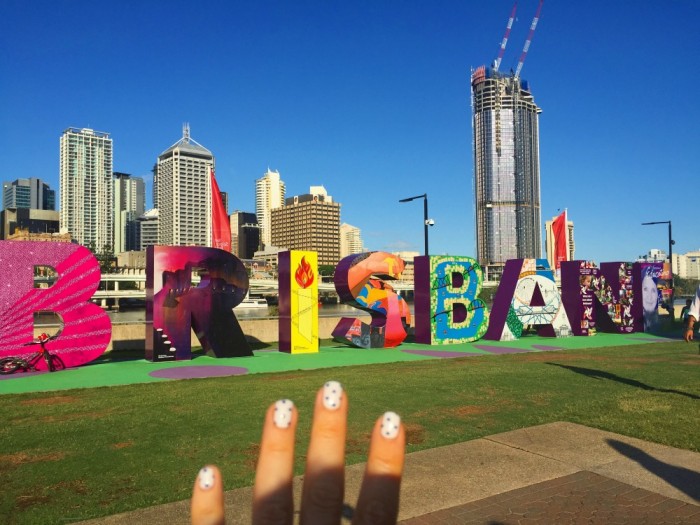 Feeling: Thankful for my friends. Especially the ones in my computer.
Knowing: That licking the beaters is not a calorie free activity but wishing it was. I am a serial beater licker. How about you?
Coveting: All the new wraps in the new Jamberry catalogue! Which wrap is your favourite?
Noticing: All the new things I can see, now I have new glasses!
Helping: I served lunch at the Asylum Seeker's Resource Centre with Cathy and Lorraine and I've got a regular lunch gig on the second Friday of each month. If you are a Sydney sider who has a few hours to spare and would like to lend a hand too, come join me! The more the merrier!
Running: The Sun Run 10k – I haven't missed a year (yet.) It's a case of I've started so I'll finish!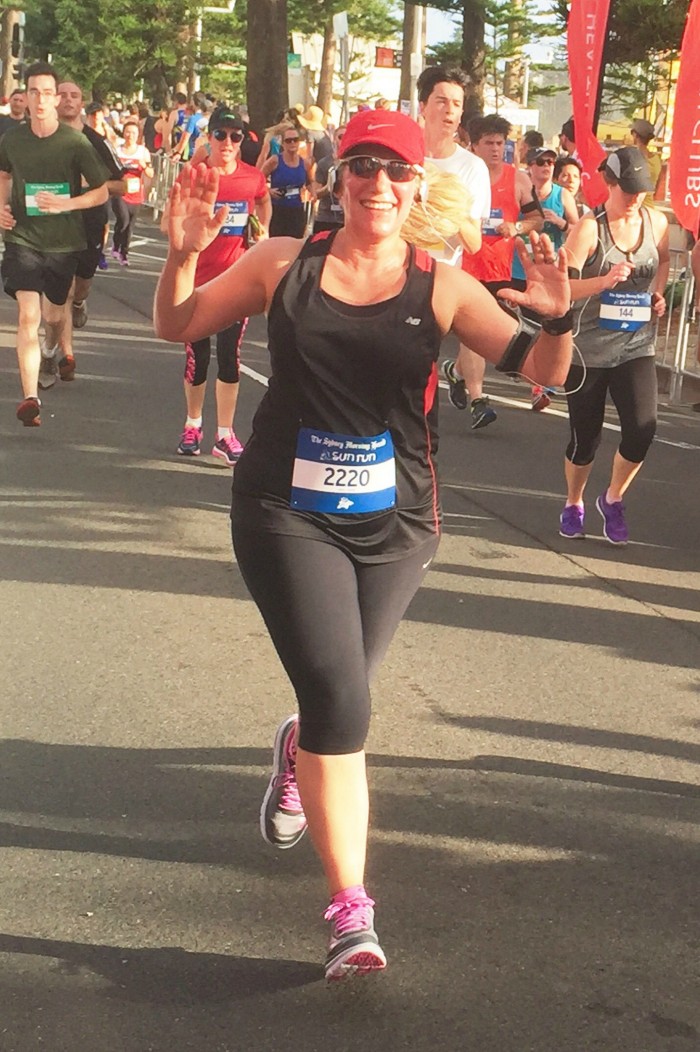 Looking forward to: Watching the last series of Downton Abbey. I have the box set and although I can't wait to watch it, I don't want it to end either. I'm a televisual paradox!
How was your February? I want to hear all about it! Why don't you choose a few of the prompts and take some stock in the comments?  
Linking up with Essentially Jess for IBOT