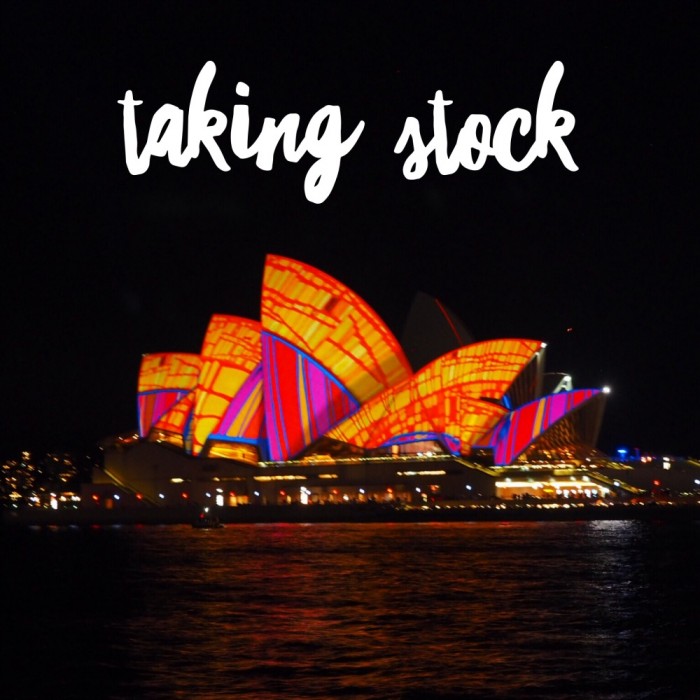 June has been rather jolly, full of fun, food and frolics. I can't believe that July's almost arrived, but before it does, quick,  let's take stock like Pip did.
Reading: The Mystery of Mercy Close by Marian Keyes. So much for passing it on to my mum before I left the mother country. I must be the slowest reader in the world.
Making: Disney running costumes. And when I say "making", I mean delegating and getting someone else to make them.
Baking: Up a storm for Australia's Biggest Morning Tea. This year's menu included this banana bread, Top Banana Cupcakes and these Triple Chocolate Chip Cookies.  So much yum!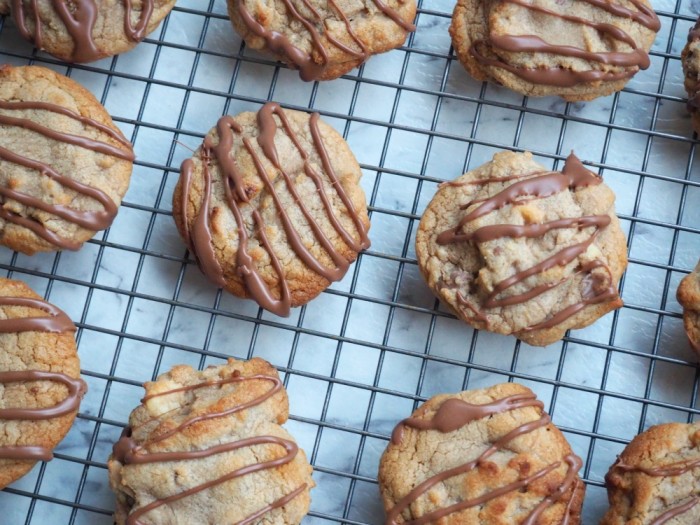 Wining: Red wine of all kinds. Winter is the weather for it.
Dining: At home mostly. But only because it's too cold to go out!
Bookmarking: All the things to see, eat and do in Disneyland, Vancouver, Toronto, Seattle and San Fran. I'm pinning like a crazy person!
Remembering: What a jolly time I had in the mother country.
Thinking: That we better get a wiggle on. Only 65 days until we run Sydney to Disney. Cripes! I see a lot of running (and sore legs) in my future.
Feeling: Grateful for all the donations for Running Sydney to Disney for the Stroke Foundation.
Hoping: We can reach our fundraising target. Only $1,161 to go!
Wishing: That Kid President was running for office. He knows what's what.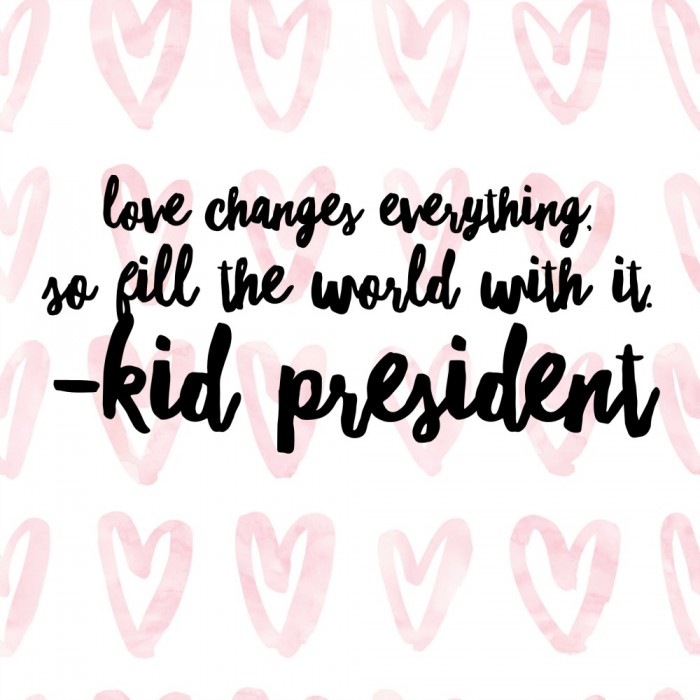 Buying: Birthday presents! My mum, me and David all have a  birthday within a week of each other!
Wearing: Matching my nails to the occasion with Afternoon Tea for the Biggest Morning Tea.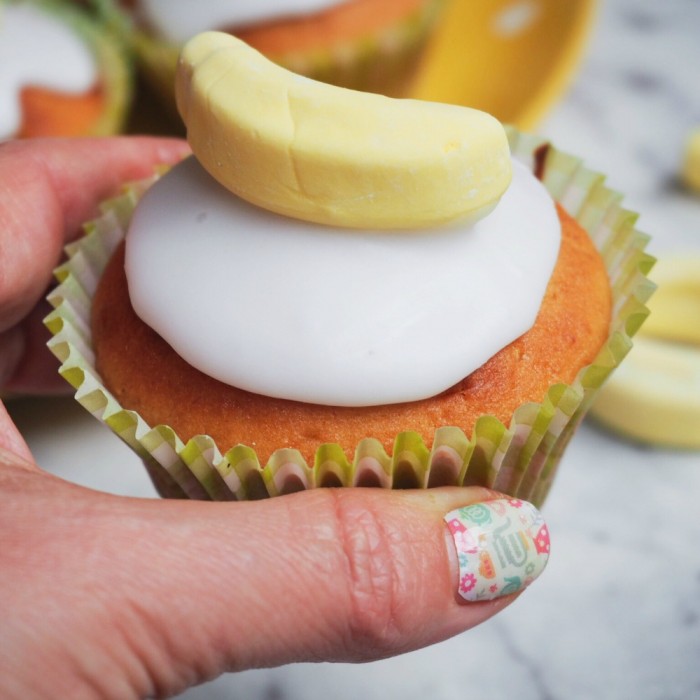 Loving: That it's cold enough to wear beanies again!
Missing: My mum and Calvin.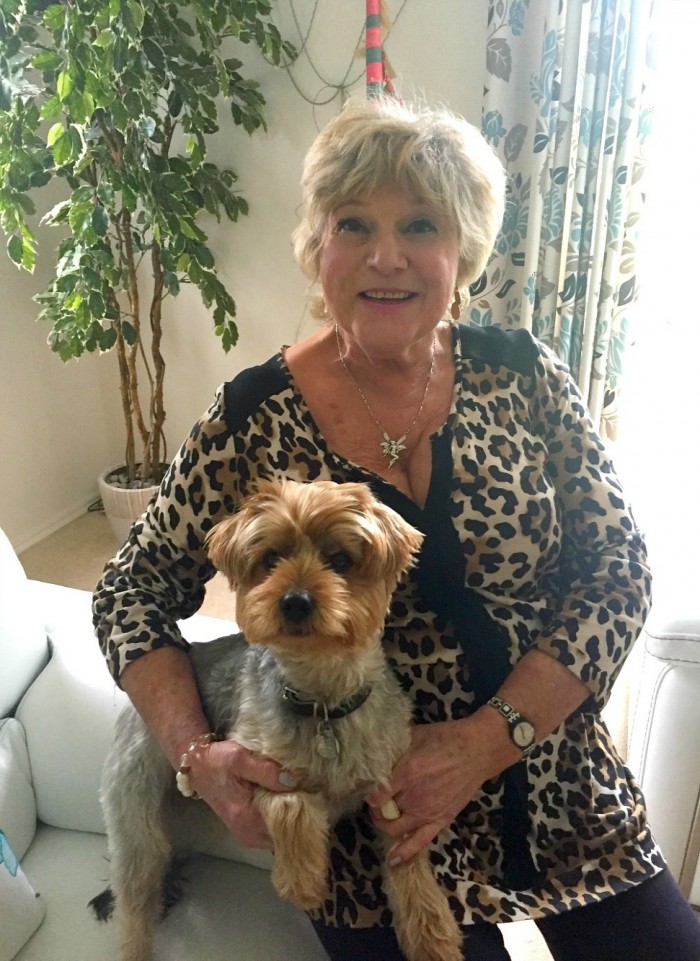 Enjoying:  Zucchini Oats for breakfast. They sound so wrong but they taste so right!
Watching: A TV medley of Orange is the New Black, Game of Thrones, Grace and Frankie and Outlander.
Listening: To Kirsten and Em, the Two Chatty Chicks. They're hilarious!
Running: Rings around Sydney. It's good to be back with my favourite run buddy and my favourite view.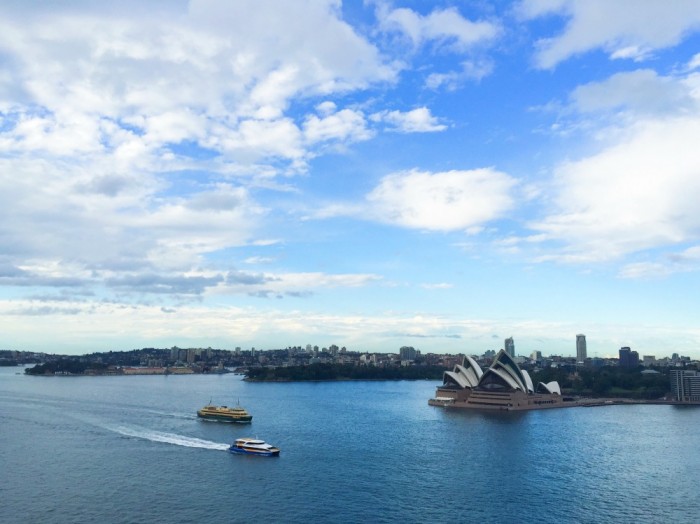 Wondering: If I will ever grow up. I'm going to be 45 in a few weeks but I'm digging my heels in and refusing to grow up. I think it's overrated.
Snacking: On pickled cucumbers. I'm totally addicted.
Trying: Not to drink  wine on weekdays with varying degrees of success.
Eating: Slow cooked food like these Slow Cooker Curried Sausages, Slow Cooker Chilli with Cornbread Dumplings and Slow Cooker Golden Veggie Shepherd's Pie. Noms!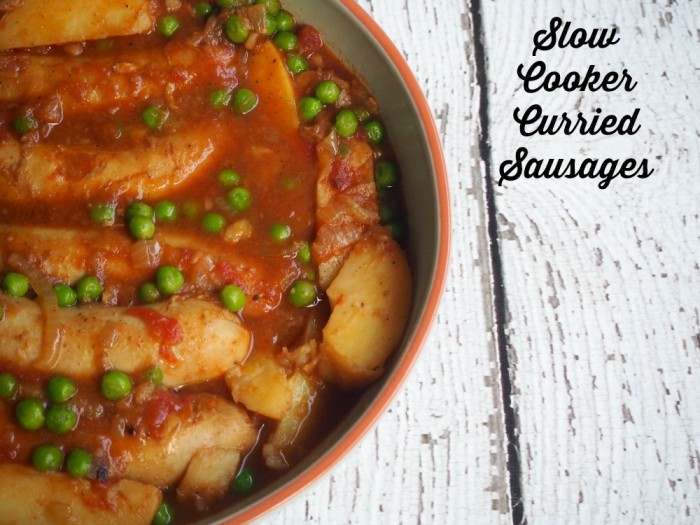 Needing: To declutter. In a big way.
Coveting: A copy of the AWW Birthday Cake Book and these schwings for my Cinderella running outfit.
Noticing: That Vivid is getting bigger every year, as are the crowds.
Disliking: The crowds. When it comes to outdoor events, I'm not really a people person. Vivid, I love you, but I don't love your crowds. Just sayin'!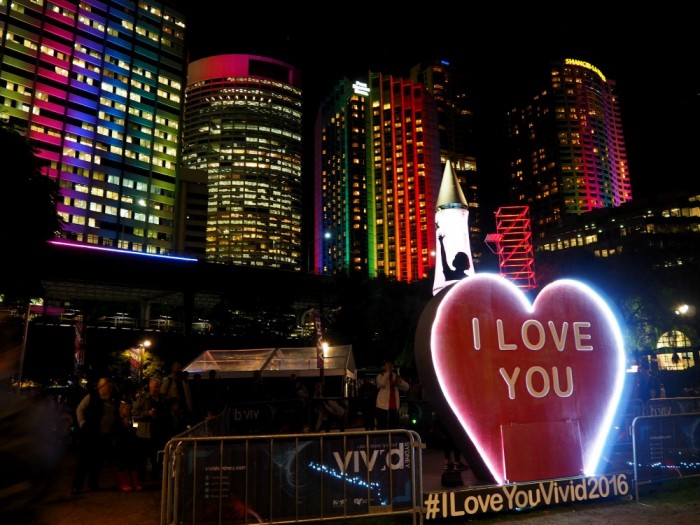 Knowing: I have 65 days to get race fit. Eeep!
Helping: Lunch ladying at the Asylum Seeker's Resource Centre.
Looking forward to: Christmas in July, birthdays in July, just July really.
Linking up with Essentially Jess for IBOT
* Some of the links in this post are affiliate links. If you click to buy the item, I make a little commission but you don't pay any extra.