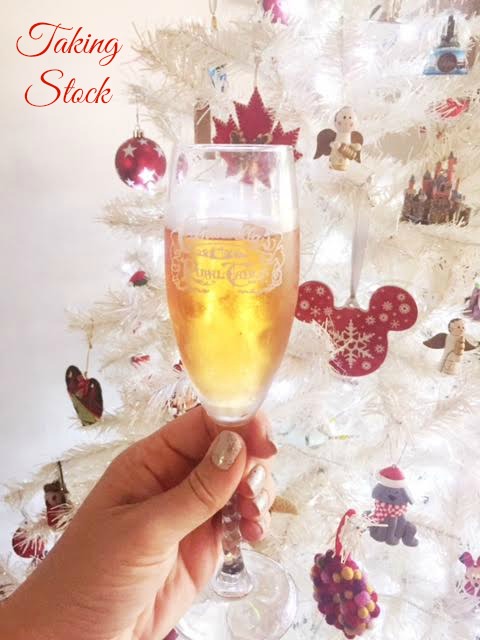 I know I said I was taking a bloggy break, well, I did and it was wonderful. I ate, I drank, I was merry and I recharged my batteries. How about you?
December has been a mixed bag of emotions with some magic moments and some heartbreakingly sad ones too. So I feel like there's just time to take stock just like Pip did.
Making: My first ever gingerbread house! Squee!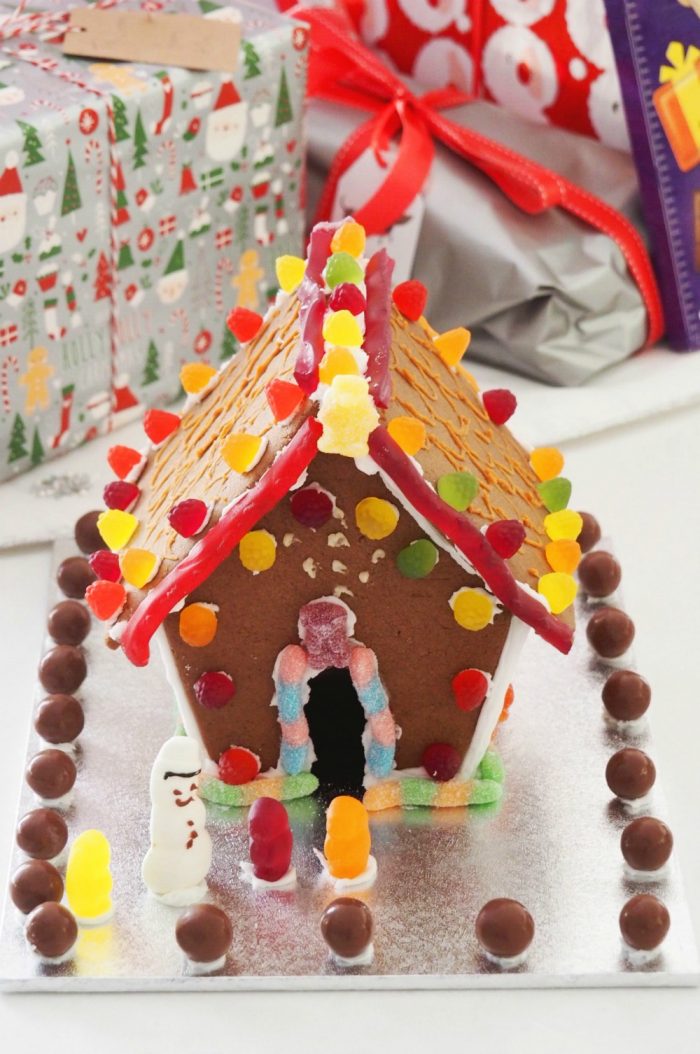 Baking: Not much. It's been way too hot to have the oven on. I've been going for the no bake option when it comes to Christmas treats, like Rocky Road, Renee's Perfect Puds and of course, all the fudge.
Eating: My feelings. I eat when I'm happy, I eat when I'm sad, I eat when I'm chilled and I eat when I'm mad. These Beef and Mushroom Pies filled a hole in my belly and in my heart.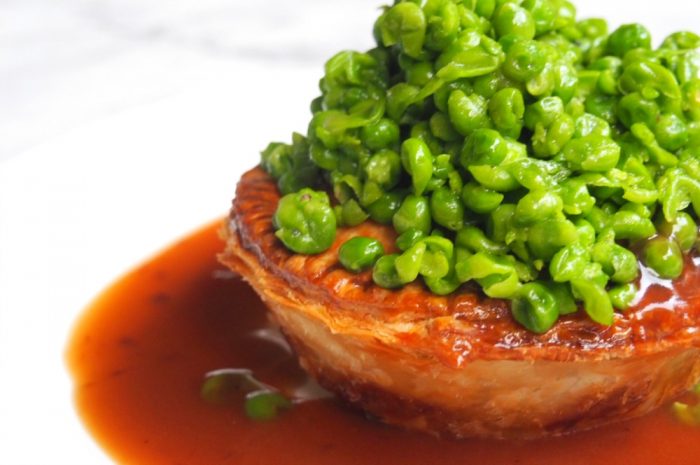 Drinking: Covering all my bubble bases – with sparkling water and good champagne.
Snacking: On all the dips and all the crackers. My pesto dip is still on high rotation and we can't get enough of this hummus.  It really is the tops.
Reading: Liane Moriarty's Three Wishes. It's a cracker. I need more of her books in my life.
Remembering: The time we discovered paradise at Mackerel Beach.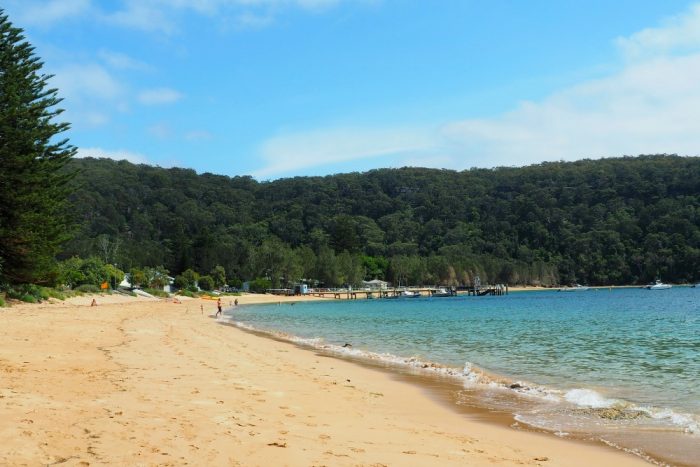 Deciding: Holiday destinations 2017. I see some Disney in my future.
Joining: A Box Of… stationery club. It's one of my all time favourite Christmas presents and a stationery lover's subscription box dream! Over the year, you get 4 mystery packages of sensational stationery and when you put it together, it will look something like this.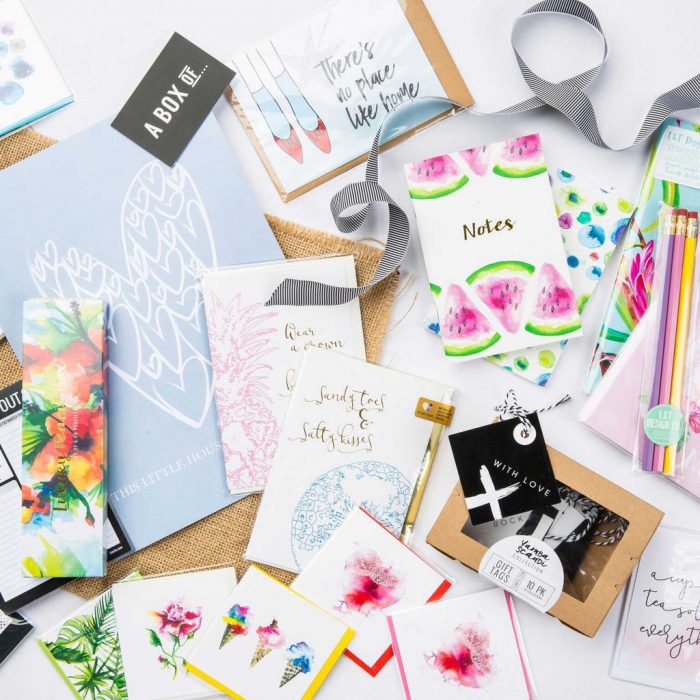 photo credit: A Box Of
Finishing: My first 101 things to do in 1001 days challenge.
Thinking: What to add to the list of 101 things to do in 1001 days V2. Because there is always a next time!
Discovering: My new vocation in life… Dog walking. I need a dog so bad. I'm totally adding it to my next 101 things list.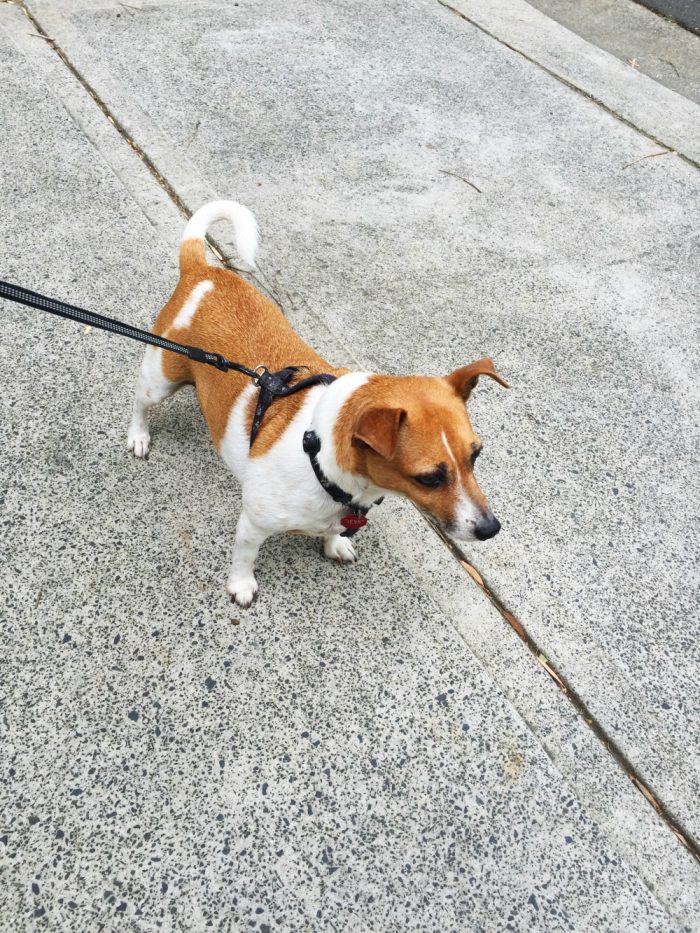 Coveting: Everyone else's dogs.
Buying: A Nespresso machine. Best Christmas present to ourselves ever.
Loving: The coffee machine.
Learning: How to use the coffee machine.
Wondering: How we lived so long without our coffee machine. Because caffeine is everything.
Opening: Presents. I got really spoilt this year. Disney PJs, Hello Kitty colouring books and some new bling on my Disney Pandora.
Admiring: And remembering the amazing Julia Watson. She left us such a legacy. Just remember, "don't die with your light inside you." Another beautiful soul taken too soon.
Missing: My uncle – he'll always be my superman. He left us on the 1st of the month and my auntie joined him on the 23rd. It's been a December with far too many goodbyes.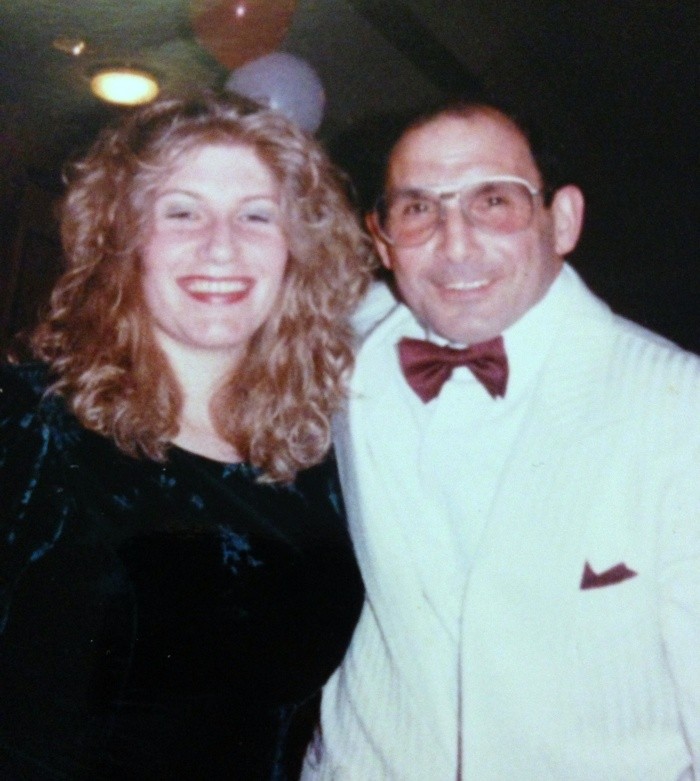 Cringing: At my eighties hair. Clearly, I was channelling my inner poodle in this photo.
Knowing: Friends are like stars. You don't have to see them to know that they're there.
Feeling:  Overwhelmed with gratitude for my friends. I've said it before and I'll say it again, thank you for my friends.
Liking: That despite living hours away from my mum, so many of my friends and even friends of friends in the UK  have helped or offered to lend a hand.
Disliking: That my mum is in hospital in the UK and I am down under.
Wishing: I had a magic wand to make my mum better.
Waiting: For some good news.
Seeing: All our friends and family for some festive Face Time.
Marvelling: Modern technology is a wonderful thing. I love how it makes the world feel so much smaller.
Giving: To charity instead of sending paper Christmas cards. It's our new favourite Christmas tradition.
Sending: Festive e-greetings. Red Stamp cards look great, are easy to make and just like the best things in life, are totally free!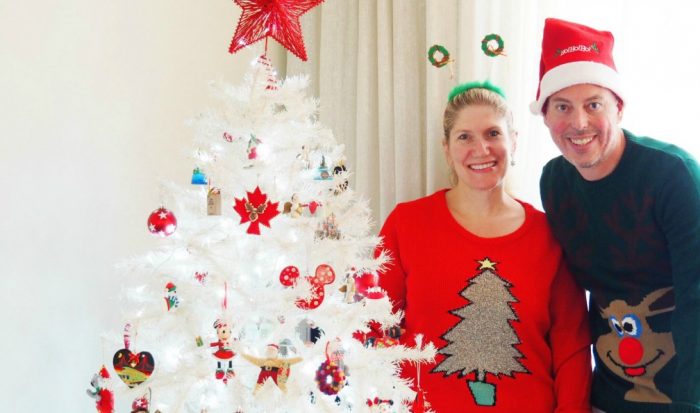 Coveting: Christmas T-shirts. Christmas jumpers were not made for Australian Christmas that's for sure!
Watching: Love Actually. It's our Christmas Eve tradition. It just never gets old.
Enjoying: Christmas at other people's houses. We just bring ourselves, the wine and the treats.
Loving: The Christmas Tree while it lasts. It's going to break my heart to take it down.
Bookmarking: All the things on Pinterest. It's a veritable rabbit hole!
Trying:  To go cold turkey on the candy with limited success. I am like a real life candy magnet.
Needing: To lose some weight. Stat.
Meeting: Shari from Good Food Week at Mr Perkins. That was the day I swapped coffee for bone broth, for realz. The place is packed full with healthy, delicious food from salads and soups to pastas and broths. Don't miss it if you're in Bondi.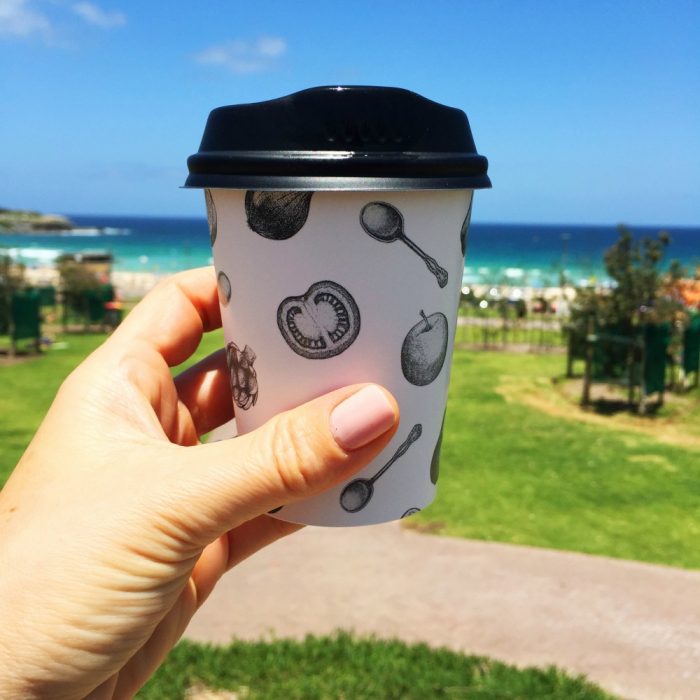 Running: Still running rings around Sydney but training for Hobart. Only a few weeks to go. Squee!
Hearing: My Christmas CD on repeat. I just can't get enough.
Looking: Forward to a shiny, sparkly, fresh new year.
December has been quite the emotional roller coaster. There has been such sadness and stress but such joy and happiness. The great, wise Albus Dumbledore sums things up really rather nicely,  with the words "Happiness can be found even in the darkest of times. If only one remembers to turn to the light."
Here's to turning to the light. I hope your 2017 truly sparkles!
Tell me about your December…  I hope it was one to remember (for all the right reasons!)
* Some of the links in this post are affiliate links. If you click to buy the item, I make a little commission but you don't pay any extra.