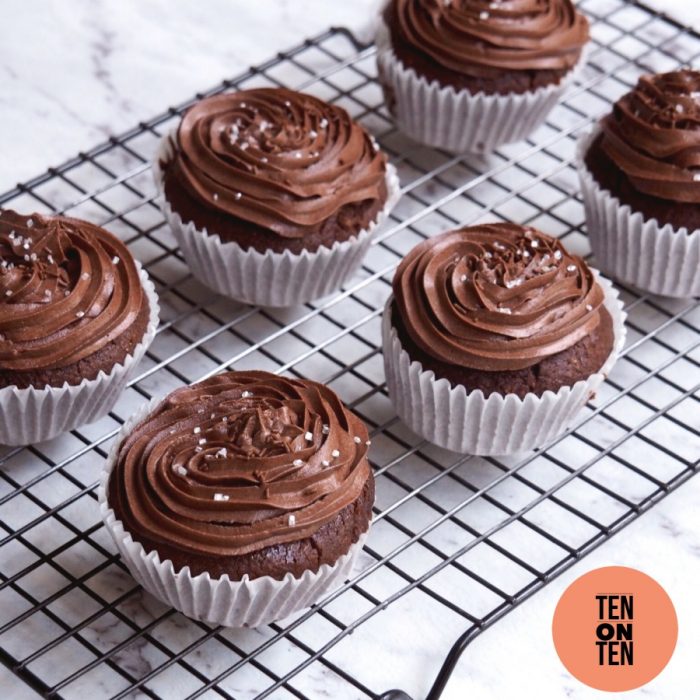 I wasn't sure if I was going to continue with the 10 on 10 project this year. It was all such jolly fun when I was playing along with a circle of friends, that's not to say that it's not fun flying solo, (I'm an only child after all,) but it's certainly different. However, one thing that's stayed the same is the motivation to keep clicking on my camera so maybe I'll just keep on keeping on.
Christmas and New Year were all kinds of awesome but so laid back, we were almost horizontal. In fact, we were horizontal most of the time, lying on our respective sofas binge watching Netflix (The Good Place, Fauda and American Odyssey in case you're wondering.) When I checked out this month's camera roll, all I found was pictures of food.
My almost-obsession to bake my way through the archives, is just as fervent this year as it was last. I've rediscovered old food favourites, added new improved photos and where possible added Thermomix conversions. There are so many posts that are oldies and now new improved goodies, that I thought it would be fun to put them all in one post. So here's what's been cooking in the kitchen, what I've been clicking on my camera and deliciousness you won't want to miss.
First up, this Bistro Cheesecake was our Christmas dessert. We enjoyed it on Christmas Day and our friends gallantly helped us finish it off on Boxing Day. This is our new old favourite – we loved the creamy rich layer of cheeses (cream cheese and ricotta) offset by the top sour cream layer. The biscuit base is always my favourite bit of a cheesecake so having biscuity sides as well as a biscuity bottom was a massive bonus. This cheesecake is like fancy underwear, it's too good to only be enjoyed on special occasions!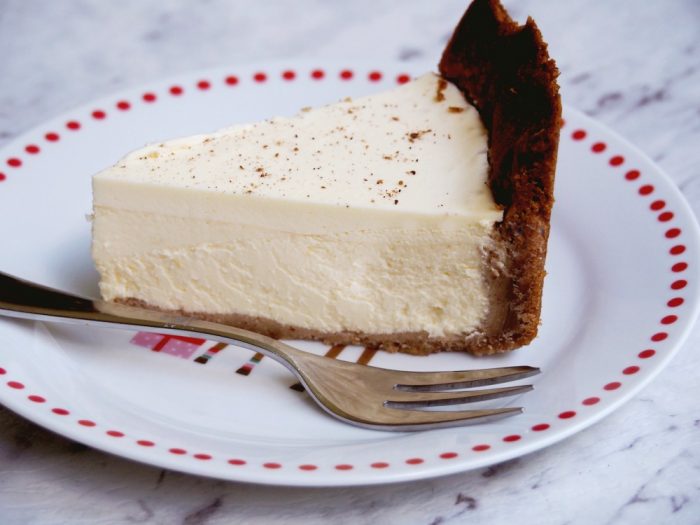 We spent Christmas Eve with family. Actually we're half, ex-in laws, but we love each other too much to worry about bloodlines and/or semantics. We love each other like family, and a little bit more. There was fun, feasting and bubbles not troubles. I made this Cherry Friand Slice  which was both fruity and festive. It made a cracking Christmas treat, but it is definitely good for all year round delicious.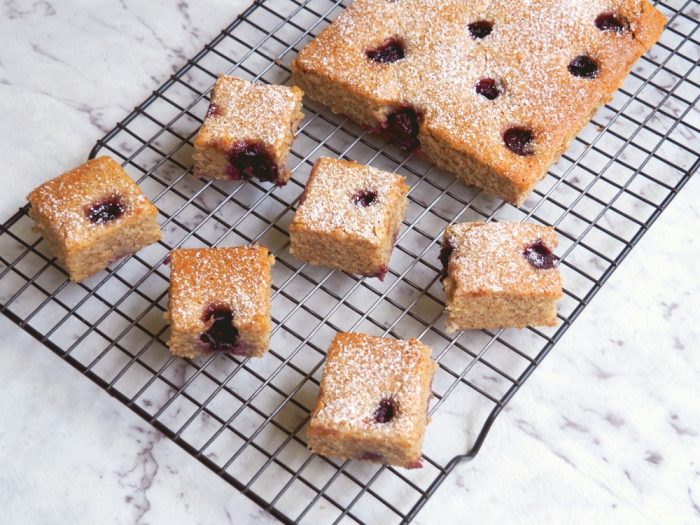 We're trying to get back on board the almond milk train in 2018. I actually don't like commercially produced almond milk, not least because it tastes too almondy (I'm such a weirdo) so I make my own. It's quick, easy and I know exactly what's in it – almonds and water, in case you're wondering! Plus I'm such a Mary Baker Homemaker – I've been drying out the pulp and making almond meal with it! As a result, I've been going nuts for all the almond recipes. First up was this delicious Rich Almond Cake. It's super easy, marvellously moist and keeps well. We like it with some fruit coulis and a generous dollop of cream.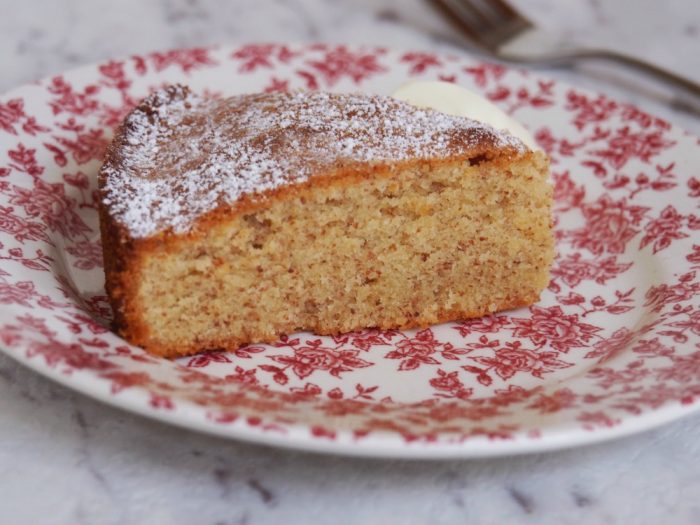 Sticking to the almond theme, everyone loved the Cherry, Almond and Sultana Cake, everyone except David  (he who will not eat sultanas) that is. But that was just dandy because that meant that there was more for everyone else!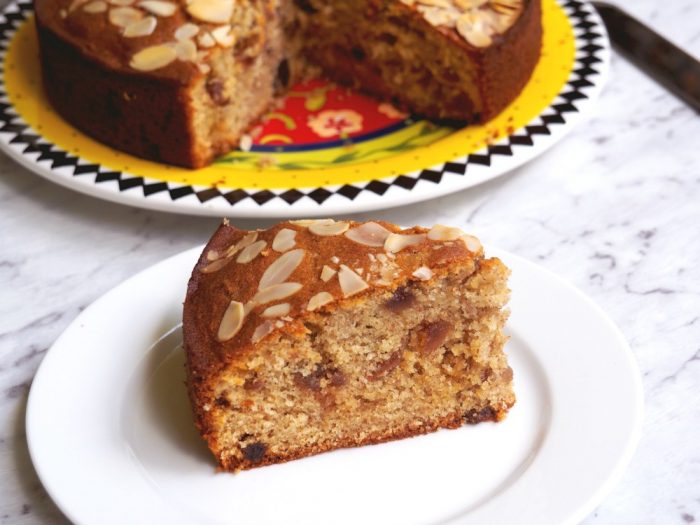 I know I'm not making resolutions this year, but I'm sure that 2018 is going to be the year I make my low iodine recipe e-book. I can feel it in my waters!  I have the recipes, now I just need the technical know how! I've been whetting my ebook appetite and falling in love with my low iodine recipes all over again. Man, these Fruity Meringue Macaroons were so good, they're for life, not just for the low iodine diet!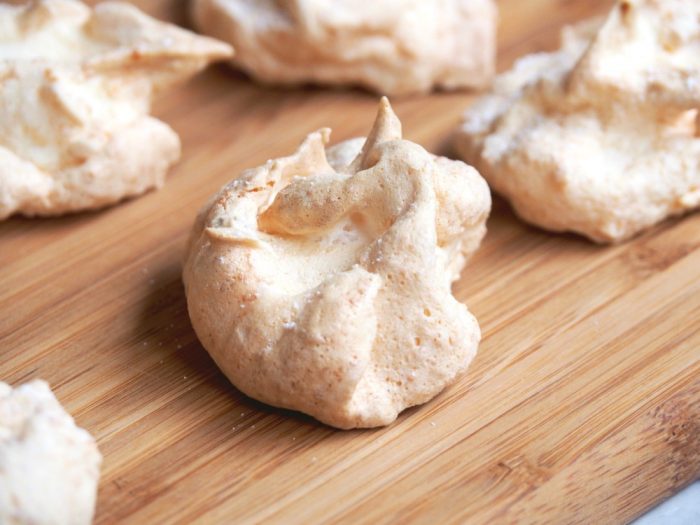 Sticking with the low iodine theme, I updated  my Top 5 Low Iodine Dinners.  I may have tried and tested those recipes in those halcyon low iodine diet days, but they're still some of our all time favourite recipes to this day. It just goes to show that the low iodine diet can be as full of delicious as you want it to be, check out my best ever Spaghetti Bolognese, if you don't believe me. It's simple, classic and full of flavour.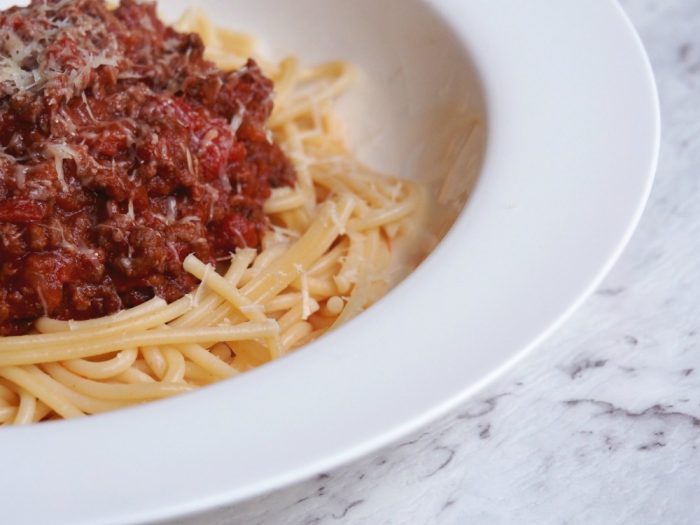 Despite David's aversion to spaghetti, (he says it's too difficult to eat!) we've been eating it quite a lot over the holibobs. First there was the bolognese, and then there was the Tuna, Broccoli and Lemon Spaghetti, which ticks all the boxes for a midweek meal. It's fast, it's fresh and it's fabulous.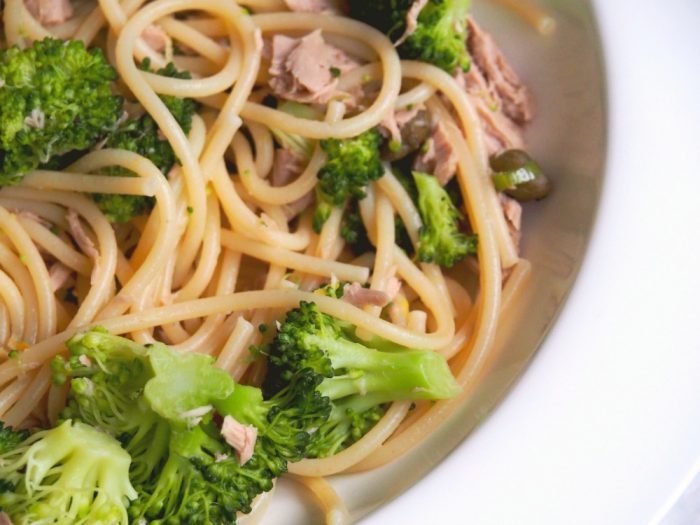 I managed to squeeze in  two lunch visits at the Asylum Seekers Centre in December and I'm back there this week and I never turn up without cake. Last  month, these Chocolate Coconut Cakes were a big hit, if a little tricky to transport on the train! I like to think deliciousness first, practicalities second!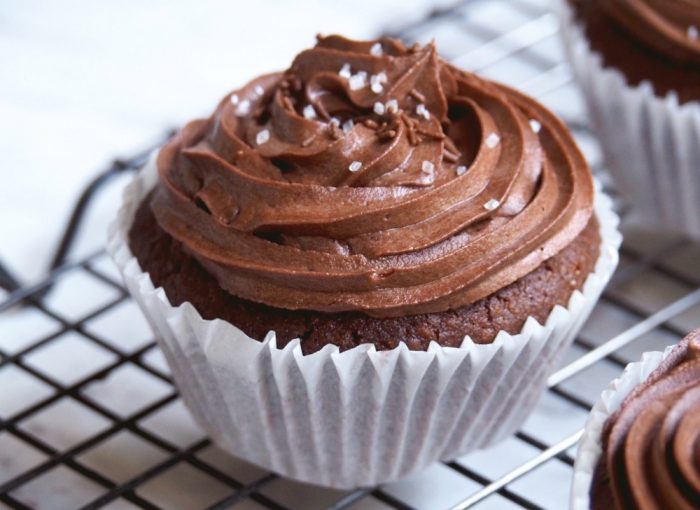 I spent a lot of time over the holibobs filling the freezer with baked goods, these Freezer Biscuits included. The basic recipe is super simple and you can add in your favourite ingredients or choose white chocolate and coconut like me! You can whip up a batch of these in minutes and either bake immediately or freeze blobs of the cookie dough, so that you can bake fresh, warm cookies whenever you want them!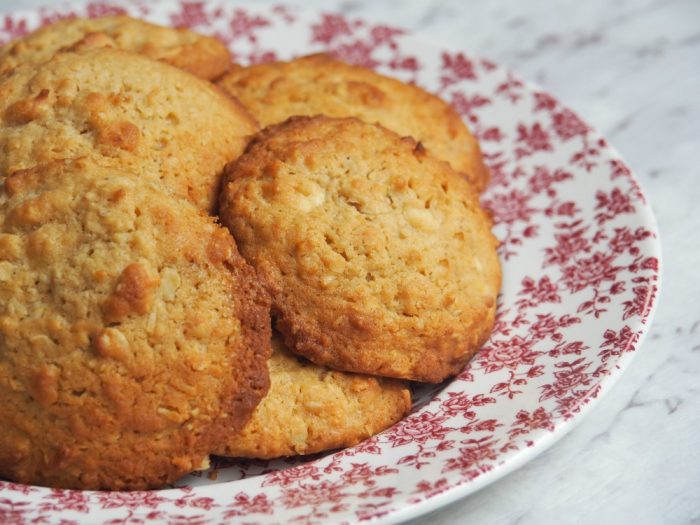 My dear friend Belinda has been in hospital here since the start of the year. She's had some pretty hardcore surgery, so I tried to aid and abet her recovery with  chicken soup  because everyone knows that chicken soup makes everything better. She's been a very brave soldier but please send good vibes her way. Her surgery coincided with her husband's birthday, so I made him a cake, gluten free, just the way he likes it! This Flourless Coconut and Almond Cake is one of my all time favourites, it's super moist and a really delicious dessert cake. It certainly comes with the birthday boy's seal of approval!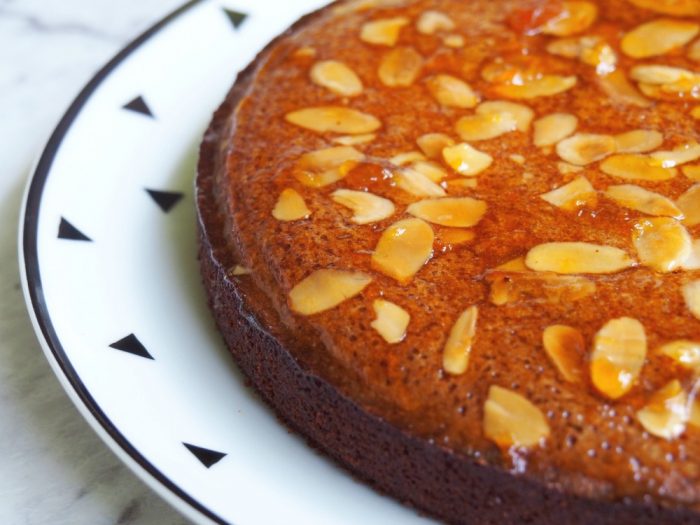 So as you can see, it's been a busy but delicious month inbetween photo circles. So tell me, do you think spaghetti is too tricky to eat? What's been cooking in your kitchen? If I looked on your camera roll, what would I see?