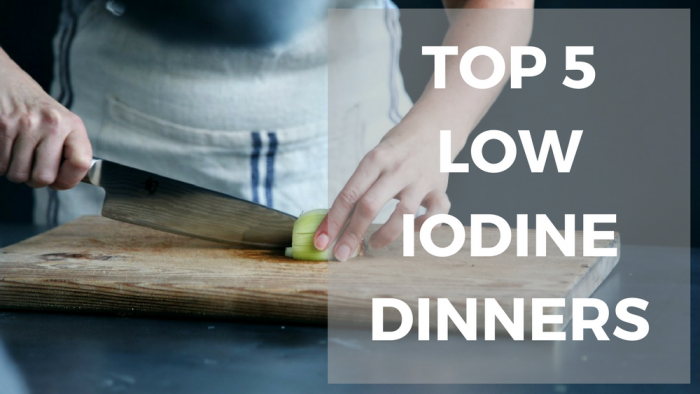 A low iodine diet can be challenging  with it's long list of forbidden foods, but with a little bit of planning and imagination, it's not difficult to make healthy, low iodine and very delicious dinners! Hell, we like some these dishes so much, we eat them even when I'm not on the low iodine diet!
Some of these dishes have the bonus of being freezer friendly so you can plan ahead and fill the freezer which is especially useful when you're radioactive when you're off your meds and too tired to think what's for dinner, let alone cook it! It's also handy because when you have your full dose of radioactive treatment, you can't prepare food for others, so this way no one has to go hungry! Just freeze food in individual portions, and then everyone can prepare their own.
These meals are stand alone delicious, and are winner dinners even though they're low iodine. Even if you're not on a low iodine diet, give them a whirl, just enjoy the luxury of seasoning with salt!
1. Chicken with a red pepper crust
This is really simple to prepare, quick to make and looks great on the plate. It's easy enough to make for a midweek dinner or classy enough to feed to friends. You can serve it with some green veggies, salad and it goes well with all kinds of carbs; mash, rice, quinoa and couscous would all work well.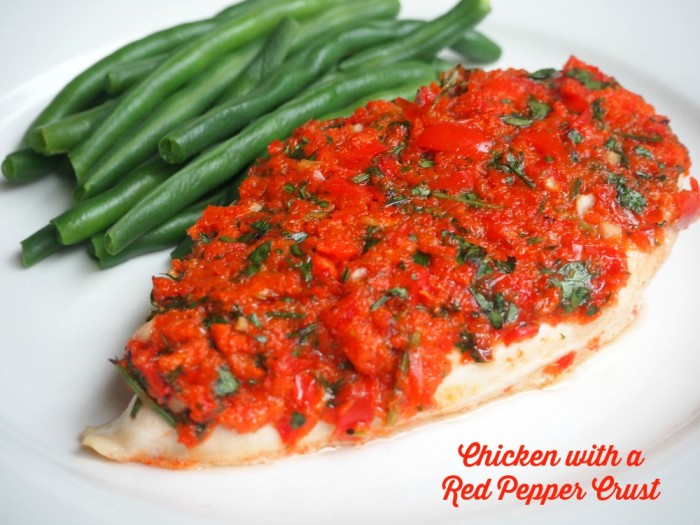 I fell in love with spag bol when I was a kid, and love it as much now as I did then! I even have my own spag bol bib which I bought in Venice. (I could probably win the title of "World's Messiest Eater.") It's easy to make this dish low iodine, by simply replacing the beef stock with some red wine. If you add lots of fresh oregano before serving, the sauce will be full of flavour and you won't even miss the salt! Double up the quantity and fill up your freezer! You'll have to skip the cheese, but this sauce is so delicious, you won't miss it!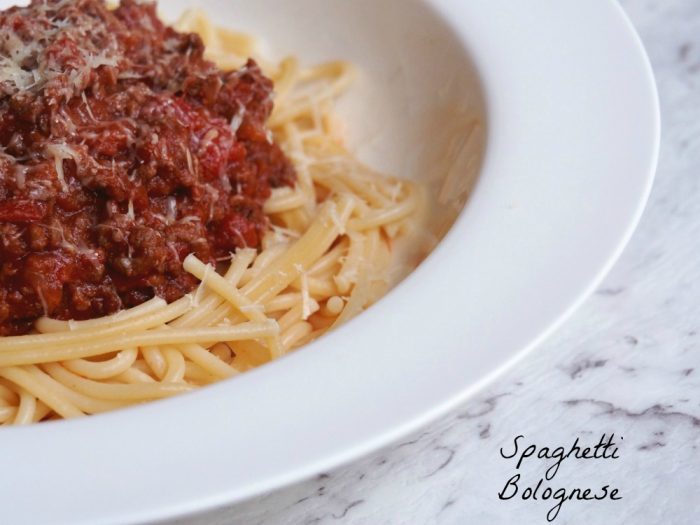 3. Lamb Stoba
Tucking into this Trinidadian Curry is a real treat. We're not big red meaters in this house but this lamb curry is one of our all time favourites! You know how there are some dishes that you only eat on high days and holidays, well, we only eat this when I'm on the low iodine diet! It's like our special occasion dish! I'm now on a mission to make it more often because it just tastes too good! This curry is freezer friendly so make a bulk batch and have some for later, alligator!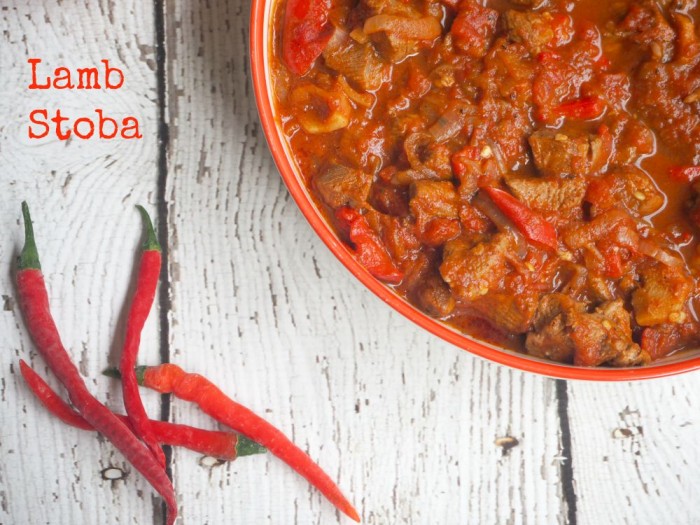 4. Slow Cooker Pulled Pork with Lime Coleslaw
You don't have to be on a low iodine diet to love this dish, in fact, it's one of our all time favourite winner dinners. The pork is just magic and the lime coleslaw is so refreshing. It's best to give the tortillas a miss, but if you love carbs, stuff your pork into a baked potato or enjoy some rice on the side. This recipe definitely feeds a crowd so if it's not all eaten at once, it can be frozen in individual portions which is just the ticket when you're too tired to cook. And when you're not eating low iodine, the pork can be upcycled in so many delicious ways, like this Asian Pork Noodle Salad, these Pulled Pork Stuffed Sweet Potatoes and this Pulled Pork Asian Salad. So much nom!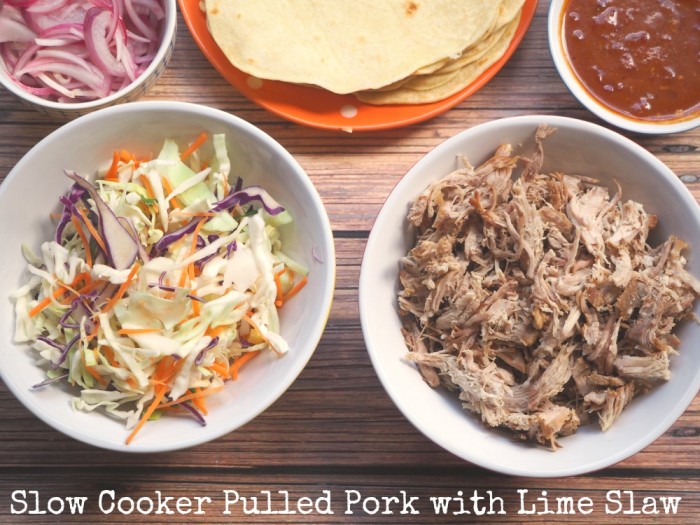 We always eat something meatfree on Mondays and sometimes on other days too. I love this chilli because it's so simple to make, it's warm and hearty, and it's full of flavour! This dish will please carnivores too, becasue the black beans give it a really meaty texture.I love it topped with fresh tomato and avocado. This chilli freezes fabulously so bulk up on your beans and fill up the freezer!