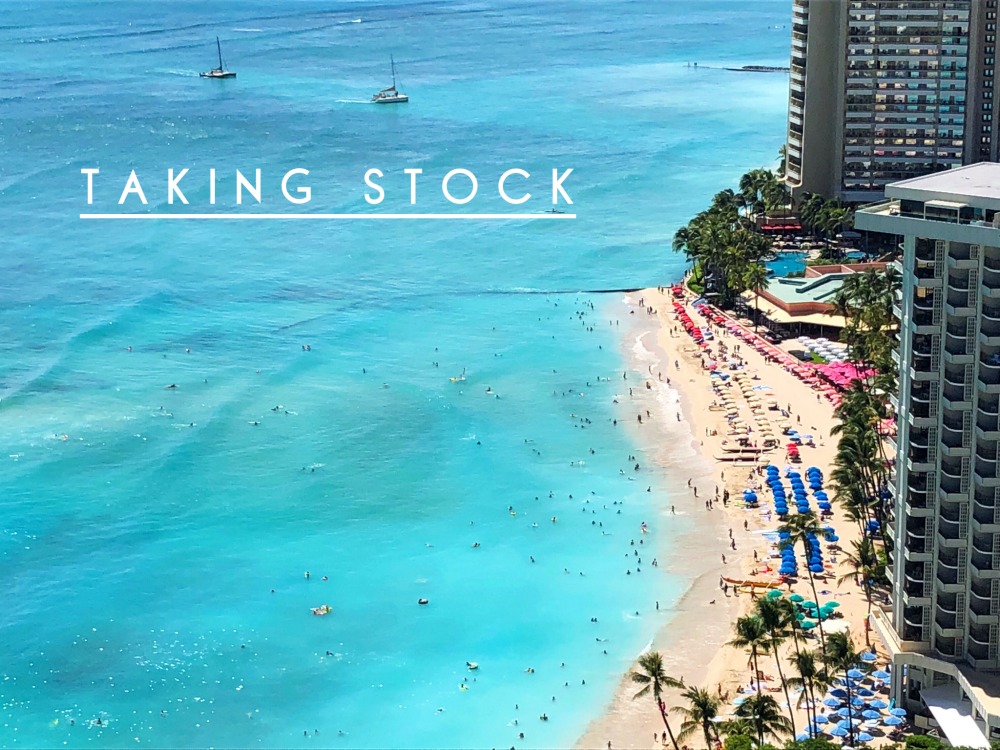 I've spent the month dividing myself between home base, Hawaii and the motherland and have spent a disproportionate amount of time on planes, trains and automobiles. Now, I'm all settled at mum's in the UK, it's time to take a breath and take stock. I'd love it if you joined me!
Battling: Jet lag
Feeling: Tired. See above!
Returning: To Waikiki, it's my happy place!
Staying: At the Hyatt Regency Waikiki. It's my favourite and the title pic is the view from my room!
Lying: By the pool.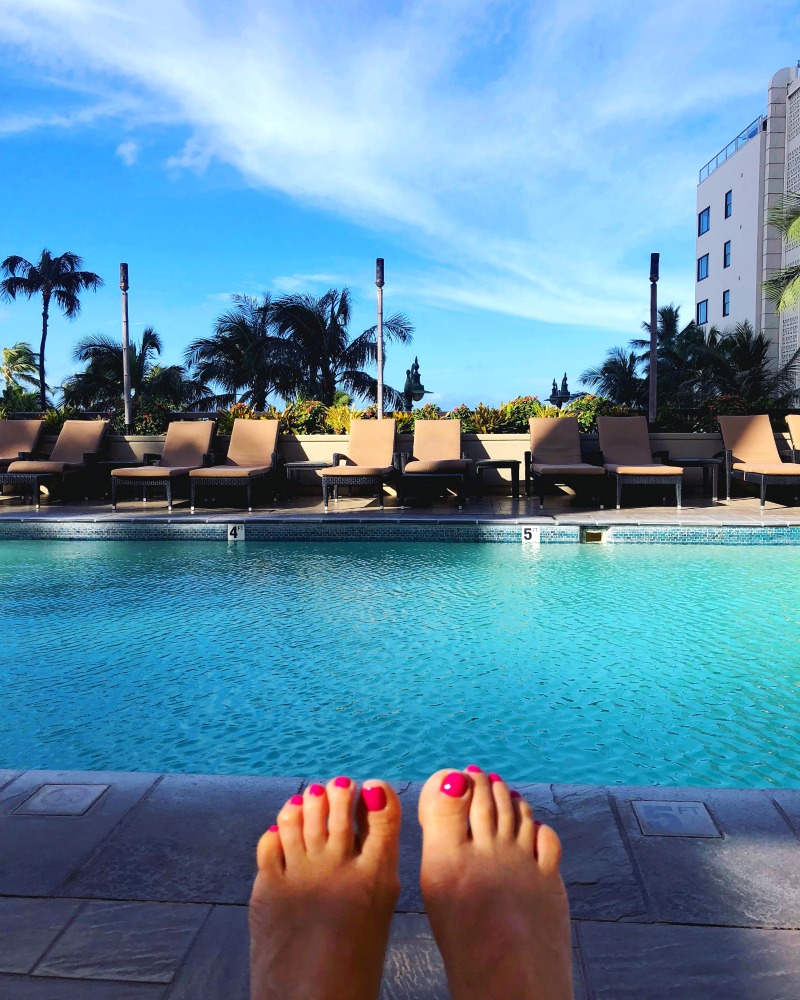 Eating: Malasadas – these hot donuts are so naughty but so nice!
Drinking: The Mai Tais of Waikiki. I totally took one for the team and tried to try them all!
Finding: Dole Whip in Waikiki. I've been pining for one since last year in Disneyland!
Learning: How to lei!
Wearing: My lei crown – I made it myself!
Wondering: How soon I get back to Waikiki.
Coveting: All the cheesecake in the Cheesecake Factory.
Surviving: Tropical Storm Olivia. Rain, what rain?!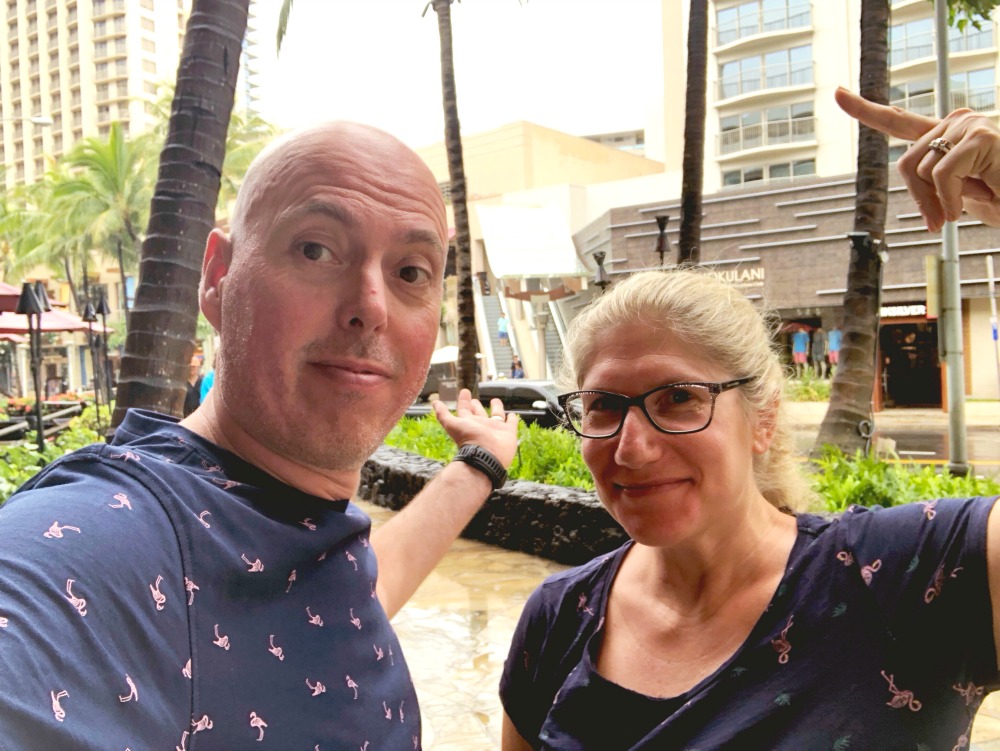 Matching: Tees with David. Because there's no such thing as too many flamingoes!
Discovering: The craft beers of Honolulu on our mini brewery crawl.
Visiting: Kualoa Ranch – we loved the premier movie sites tour. This is our take on that scene from Jurassic Park!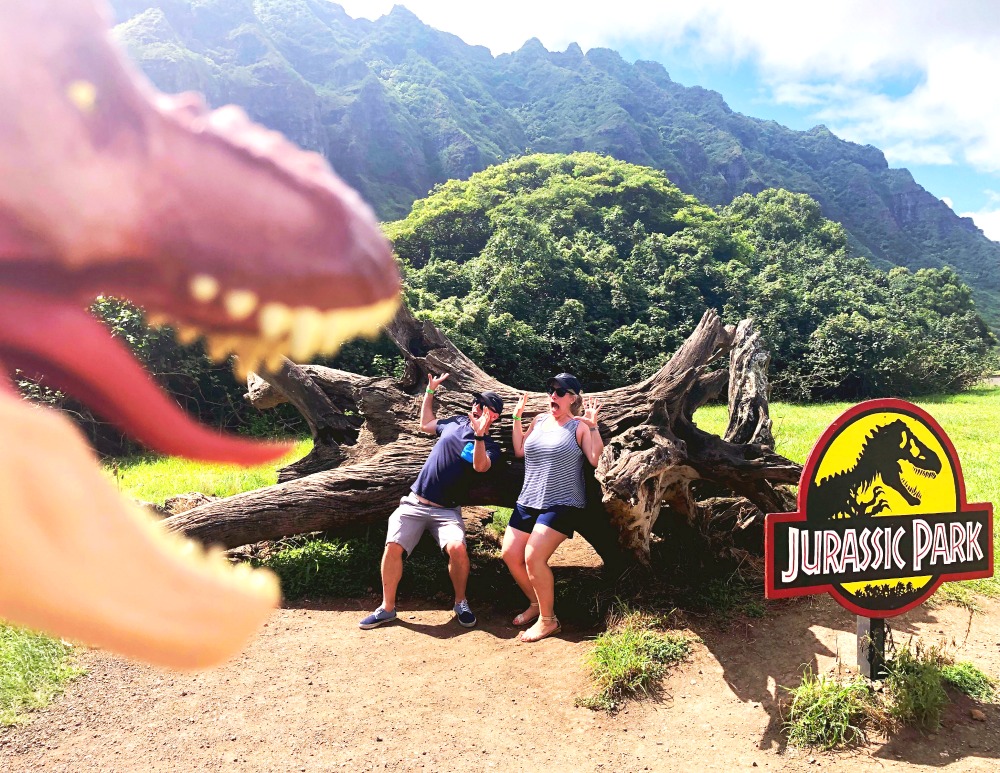 Seeing: The sun set and the hula dancing at The Halekulani.
Sitting: On planes, trains and in automobiles.
Flying: Here, there and everywhere.
Buying: Christmas ornaments from Macy's in Waikiki.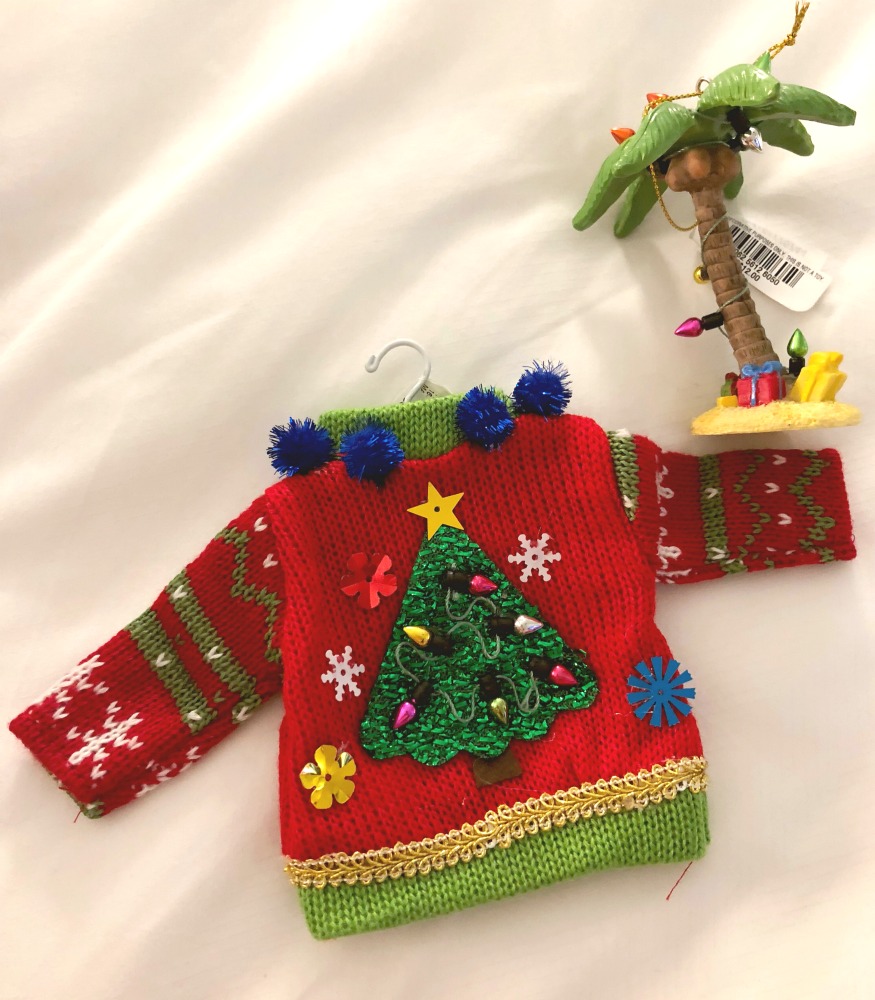 Watching: All the plane movies – Love, Simon, Isle of Dogs, A Quiet Place and Ocean's Eight. Loved them all!
Packing: For the UK and Hawaii. You can bet I'm taking these  9 Things I Just Can't Travel Without.
Baking: All the muffins – these Choc Chip Muffins and Simone's Best Ever Muffins are our favourites.
Loving: This month's reader recipe. Mario's Bundt Frittata is the business!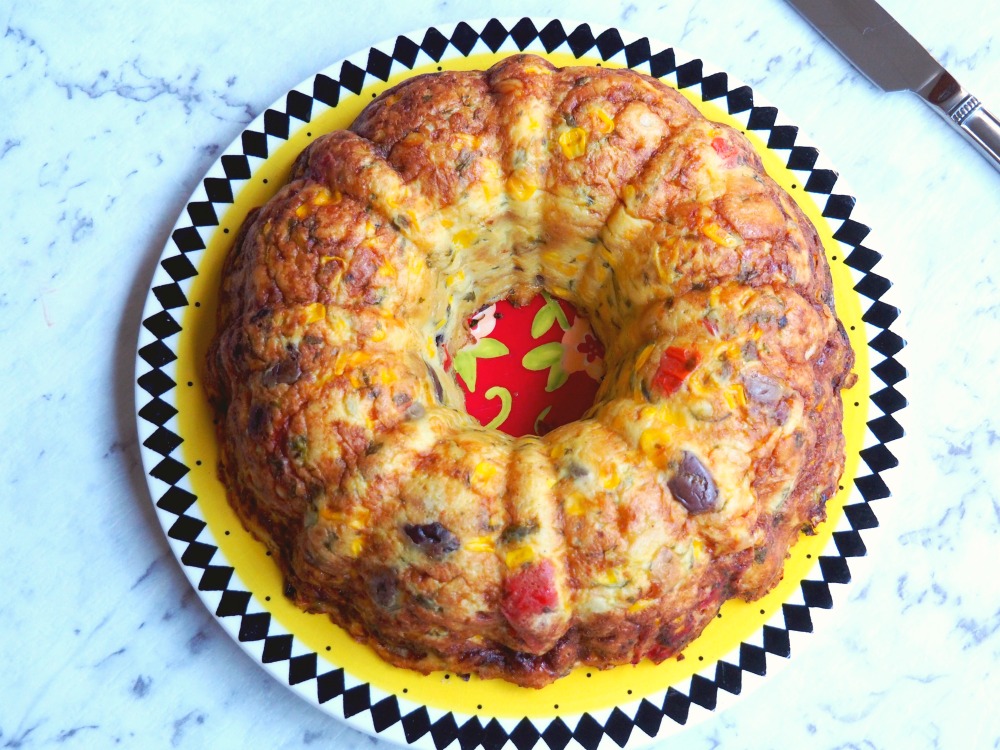 Planning: Christmas recipes for the blog! I can't believe it's that time of year already!
Asking: Do you have a festive reader recipe you'd care to share?
Making: This Beef Stew With Muffin Top. So good!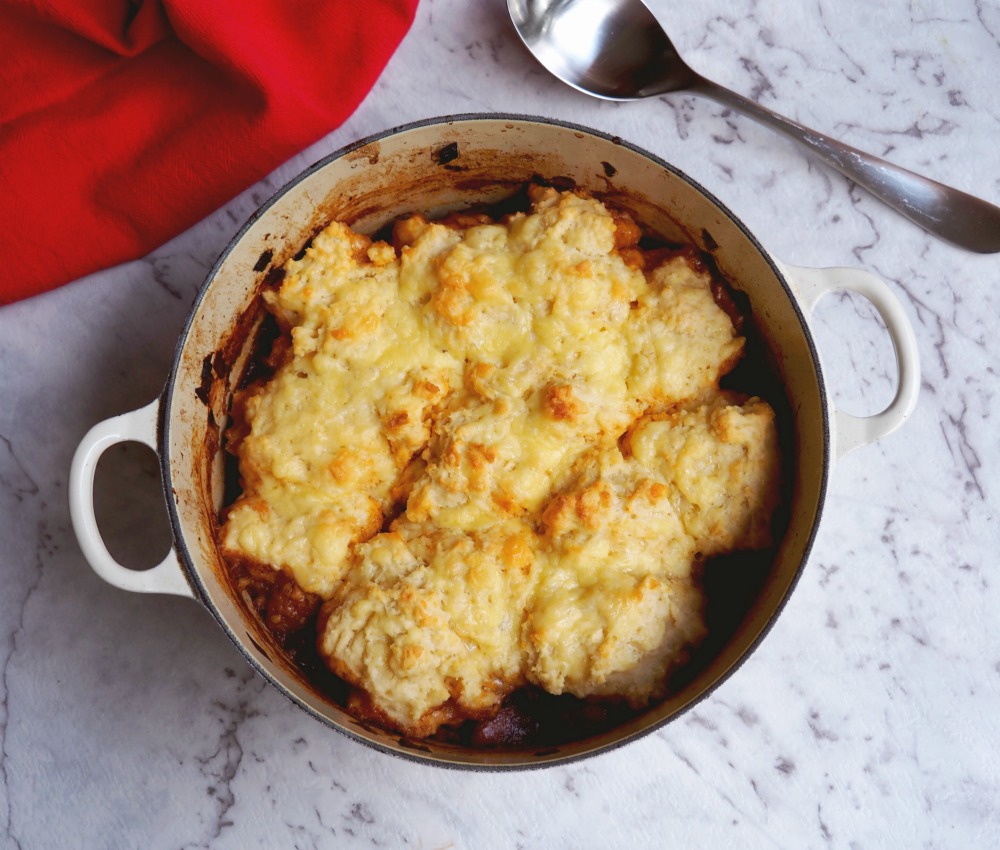 Snacking: On strawberries. Don't cut them out, cut them up!
Filling: The freezer so David doesn't go hungry!
Freezing: These meat pies, vegetarian sausage rolls and loads of spaghetti bolognese.
Revamping: 10 old recipes  including this delicious Coconut Cake with Coconut Ice Frosting!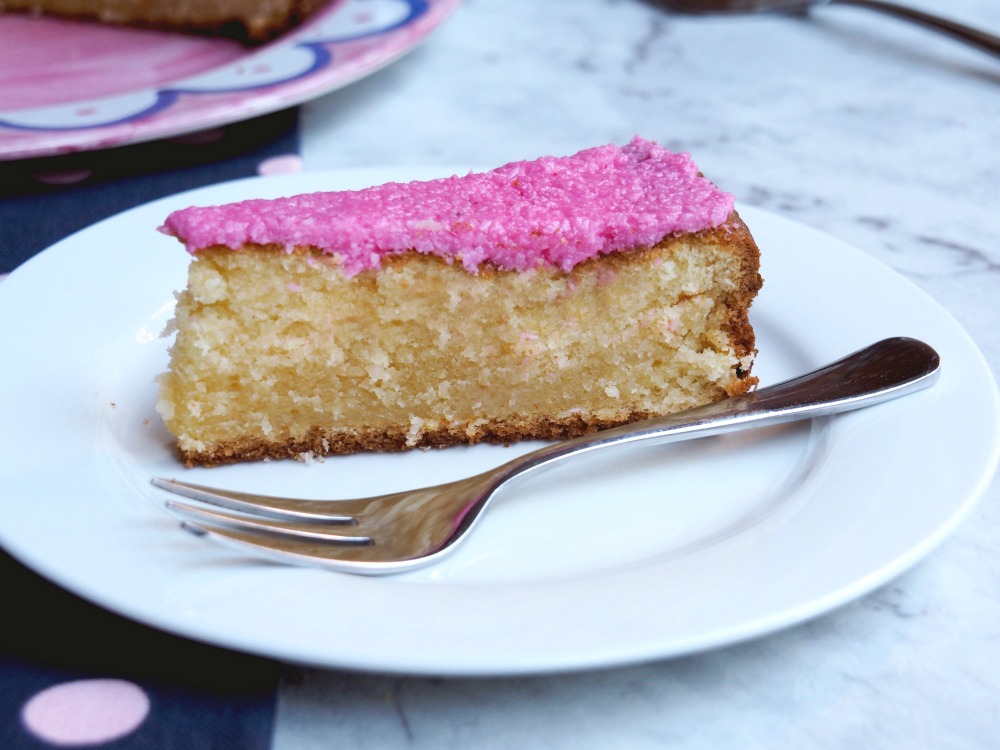 Admiring: Carmen, she's so inspiring!
Borrowing: The War That Saved My Life from my niece.
Crying: Reading Love Your Sister – if only the Johnsons would adopt me!
Reading: After You by Jojo Moyes, To The Moon and Back by Jane Mansell and The Dry by Jane Harper.
Adding: So many books to my To-Read list.
Disliking: Travelling on the tube.
Liking: Sunbaking in Waikiki.
Wishing: I had time to renew my British passport before I came!
Giving: Away two of these awesome sushi making sets. There's still time to enter!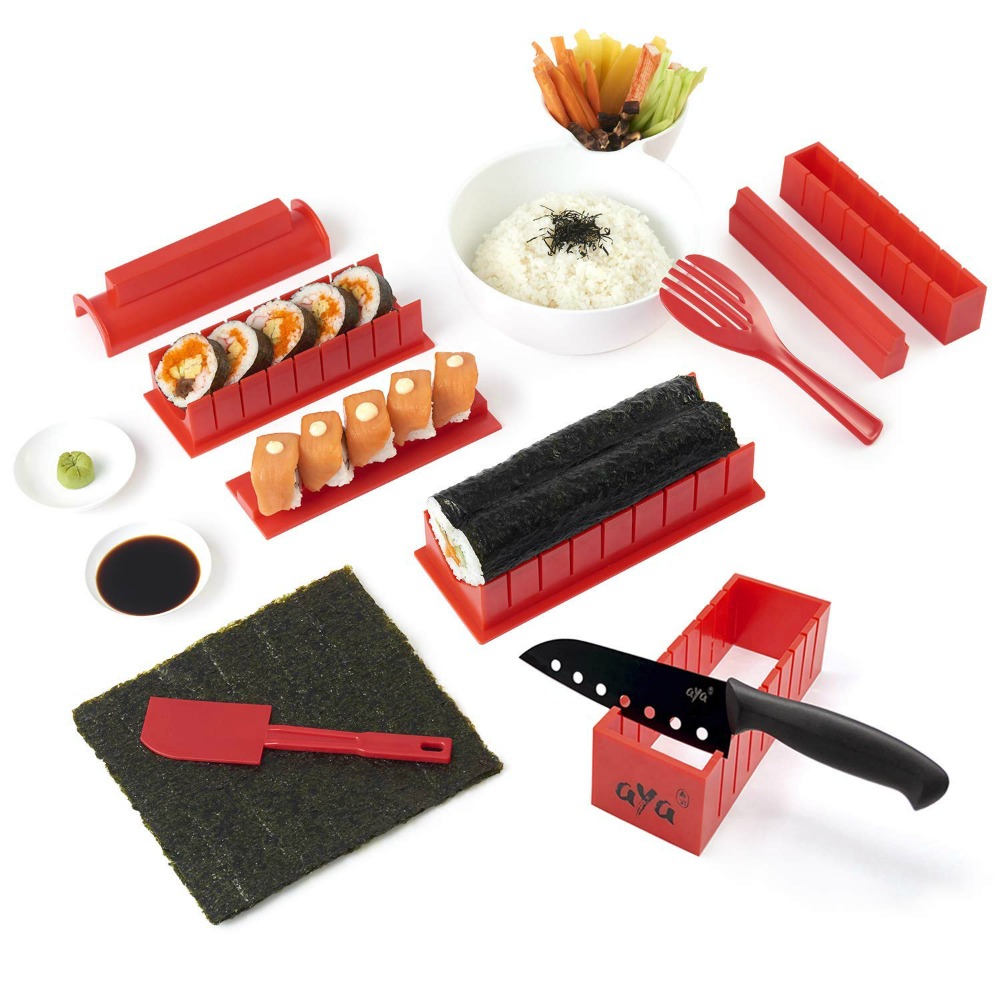 Sharing: My favourite vegetarian recipes for meat eaters over in the Bupa Blue Room.
Walking: With Calvin the dog.
Running: At Park Run in Lincoln. I sweated so much I totally steamed up my glasses.
Feeling: Decidedly unfit.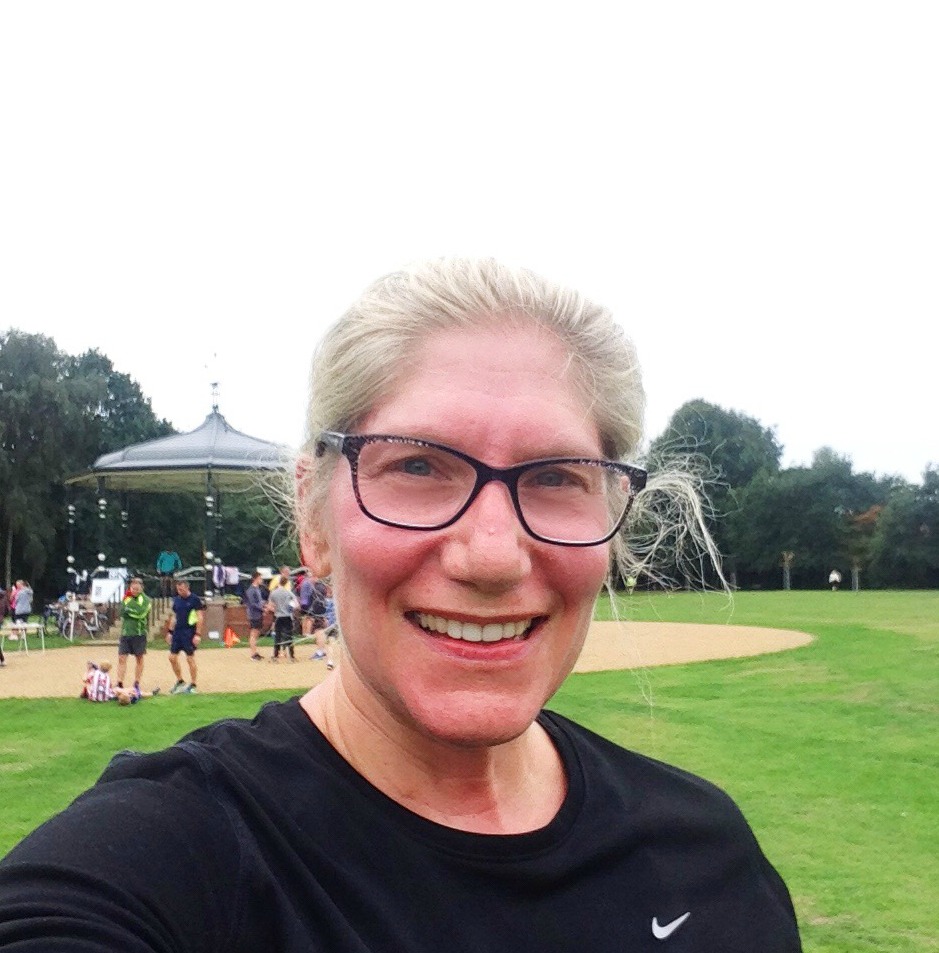 Needing: To get fit.
Working: Out at the gym in Hawaii and in mum's lounge in the motherland!
Enjoying: Time with my favourite people.
Remembering: How much we packed in to our 72 hours in Melbourne.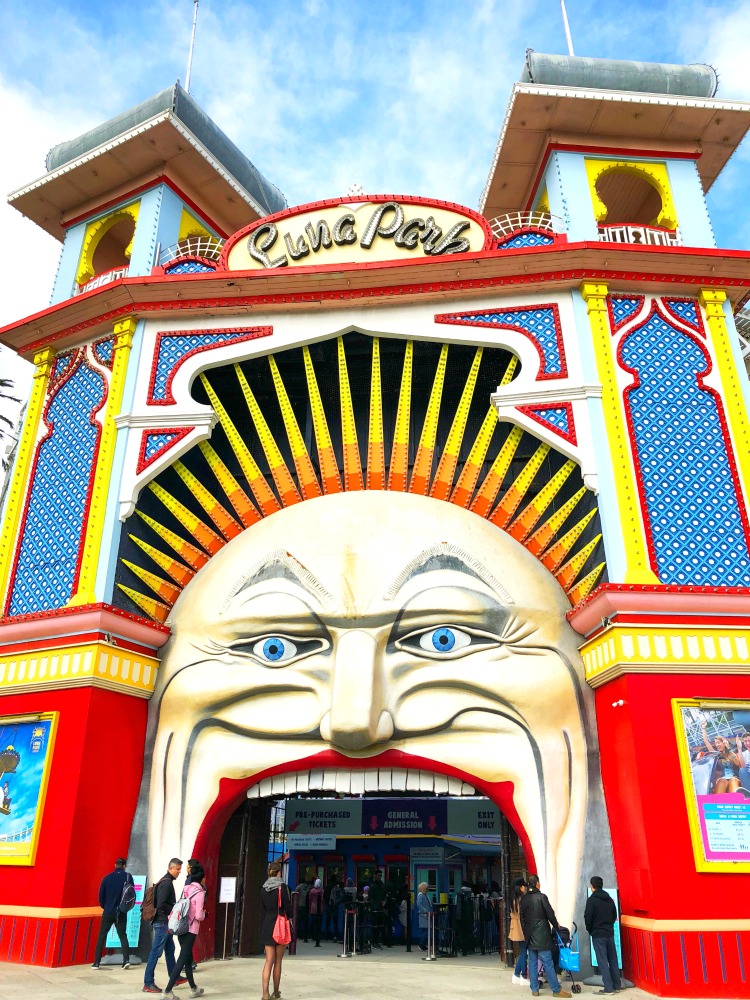 Helping: Mum out with an extra pair of hands.
Missing: Mum when I was in Oz and David now I'm in the motherland! If only the world was a little bit smaller!
Anyways, that's enough about me. Tell me about your month, was it a September to remember?
Linking up with Kylie for IBOT
* Some of the links in this post are affiliate links. If you click to buy the item, I make a little commission but you don't pay any extra.