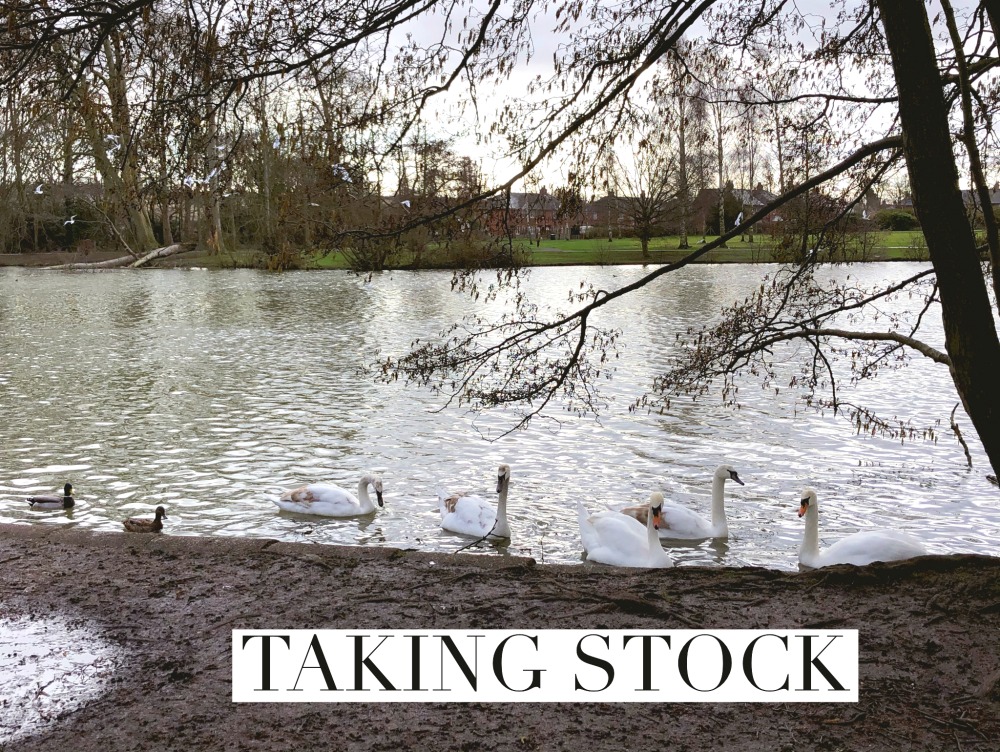 February was definitely a month of two halves as I travelled from the northern to southern hemisphere, from hot weather to cold and from one half of my family to the other! Jet lag aside, it certainly made for an very interesting and thoroughly delicious month!
Before I commit to marching into March, I'm going to take a breather and take stock of February – the month that was. I'd love it if you joined me!
Eating: All the British food.
Drinking: Bad coffee but sometimes a bad coffee is as good as no coffee at all.
Snacking: On English crisps. They're hard to beat!
Enjoying: Another round of scones at Lady Rose's Edwardian Tea Room.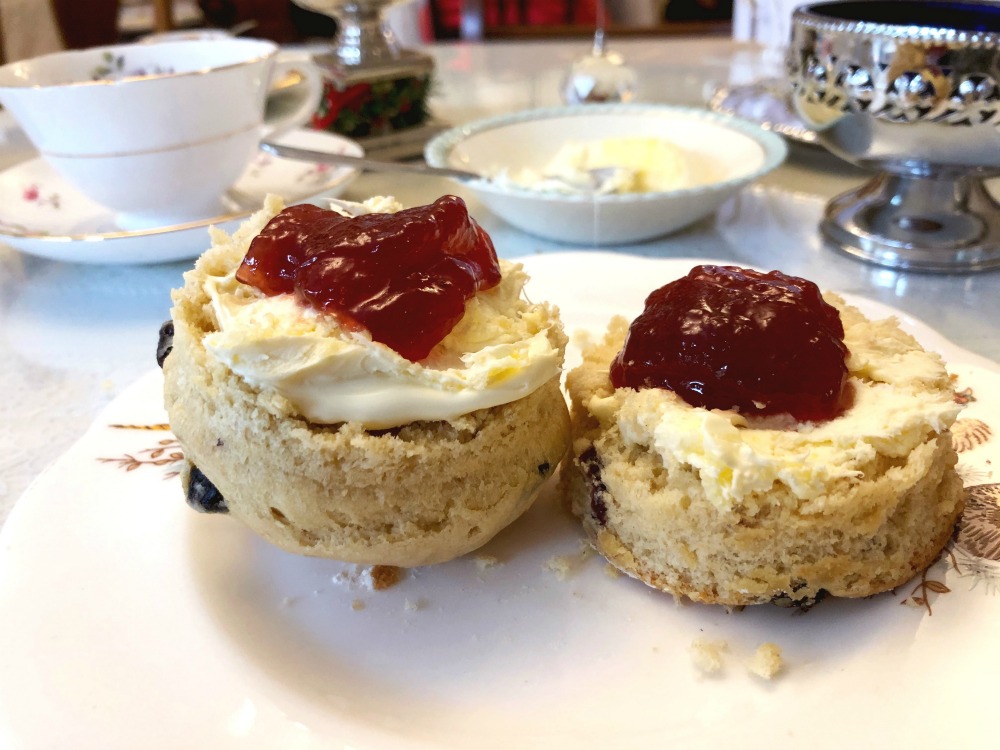 Becoming: Addicted to Marks and Spencer Salted Caramel and Choc Chip Hot Cross Buns.
Needing: To recreate these at home. Stay tuned!
Discovering: Margaret's Tea Room – such a delight! I do love a good tea room situation!
Cooing: Over all the alpacas and baby lambs on the farm at JandJ Alpacas. Even the coffee is alpaca themed!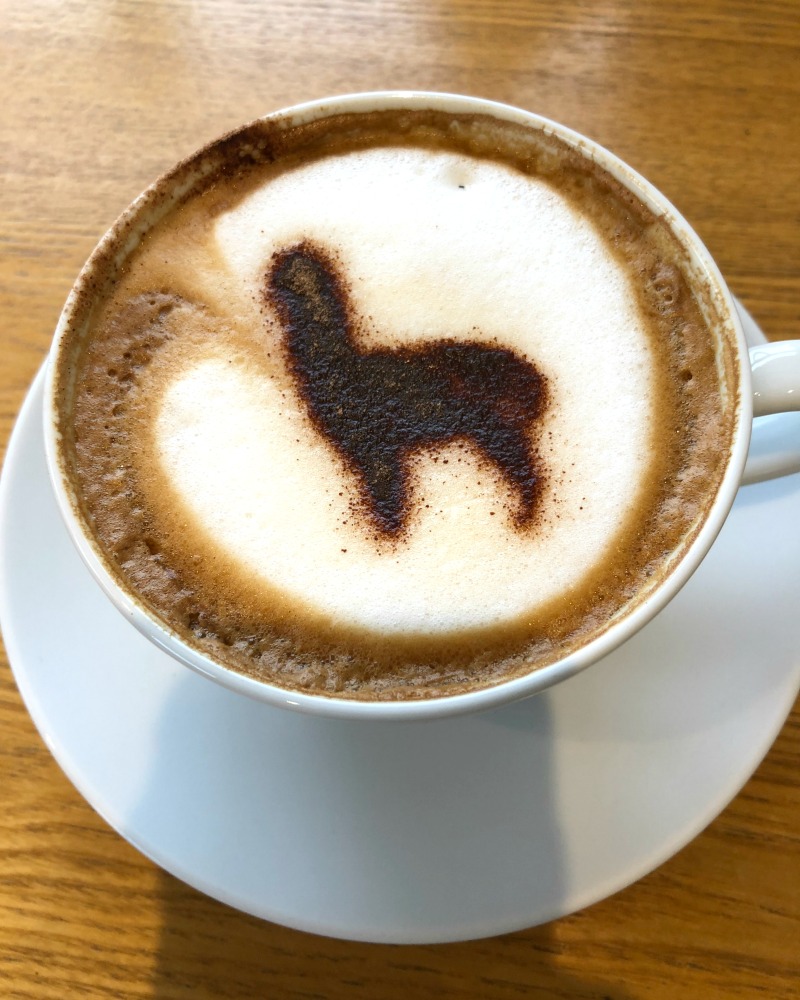 Asking: The important questions over on my FB page like, "Battered Creme Eggs – yay or nay?" In case you're wondering, it was a nay from me.
Filling: My suitcase with Caramello Koalas on the way out and British sweet treats on the way back.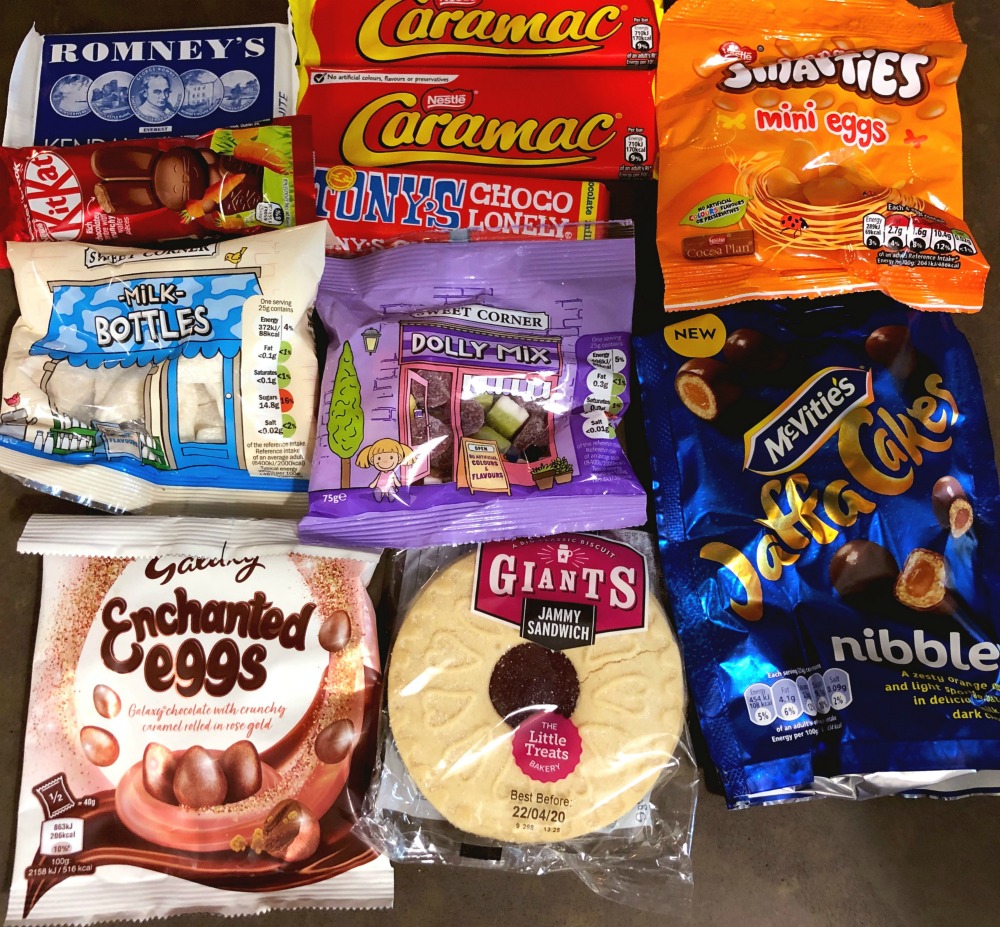 Getting: A filling fixed at the dentist. For someone who loves lollies, I've got surprisingly few fillings!
Sharing: Where to stay and play in Merimbula. There's a lot to love on the Sapphire Coast!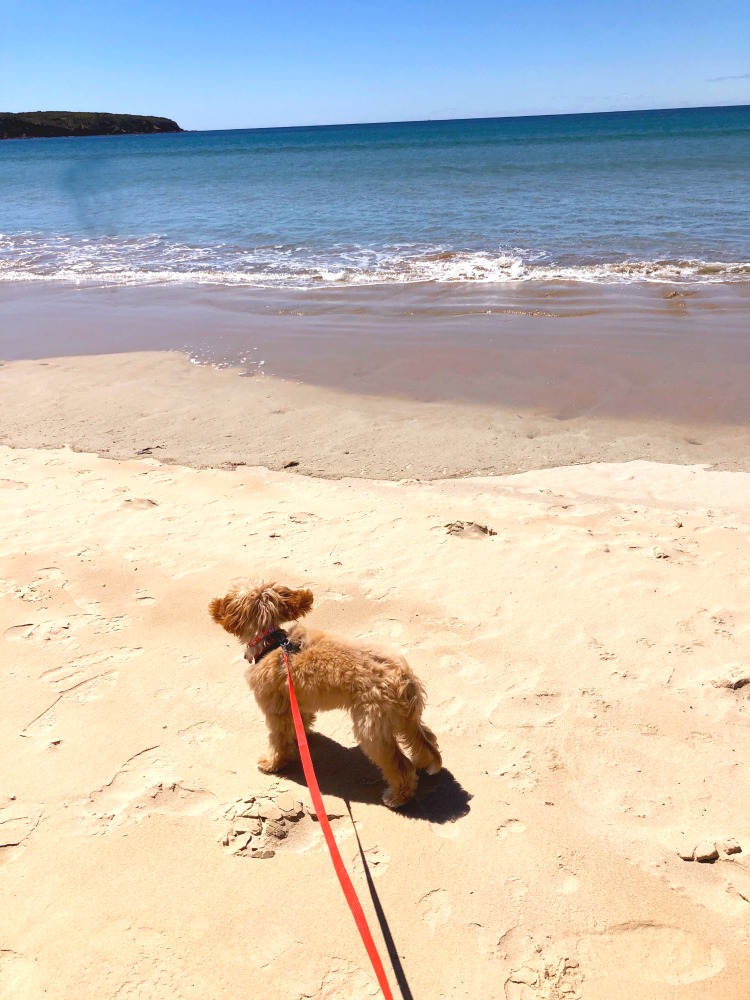 Thanking: My past self for getting a dog camera. It's allowed me to stalk Teddy from afar with wild abandon!
Marvelling: At the wonders of modern technology.
Spending: A lot of time on Face Time.
Admiring: Fiona, she's so inspiring!
Disliking: Long flights – they just make me so twitchy.
Liking: Cold weather.
Wearing: Hats, gloves, scarves and a big coat and loving it!
Dressing: Calvin in one of his (very) many outfits. I call this look #KanyeCalvin and it's totally a thing!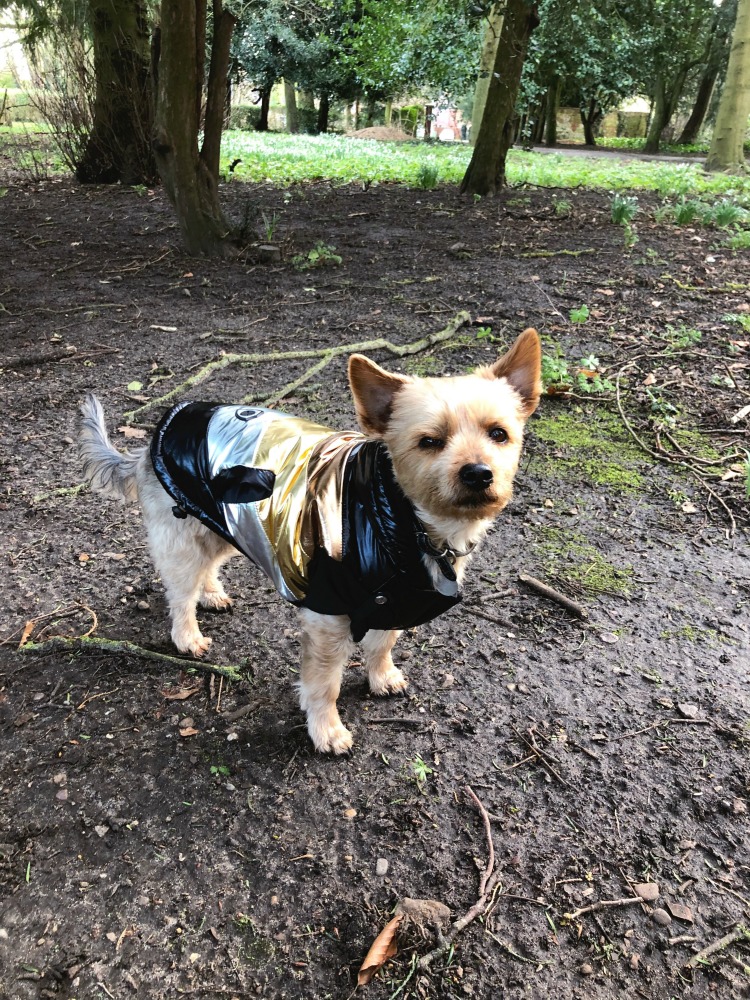 Coughing: Here, there and everywhere. Still.
Worrying: That every time I cough, people will think I've got Coronavirus.
Trying: To find my running mojo. I am definitely a cold climate runner!
Running: My first Parkrun since August even though Storm Dennis was rolling in! I'm slow but I go, not to mention a bit hardcore!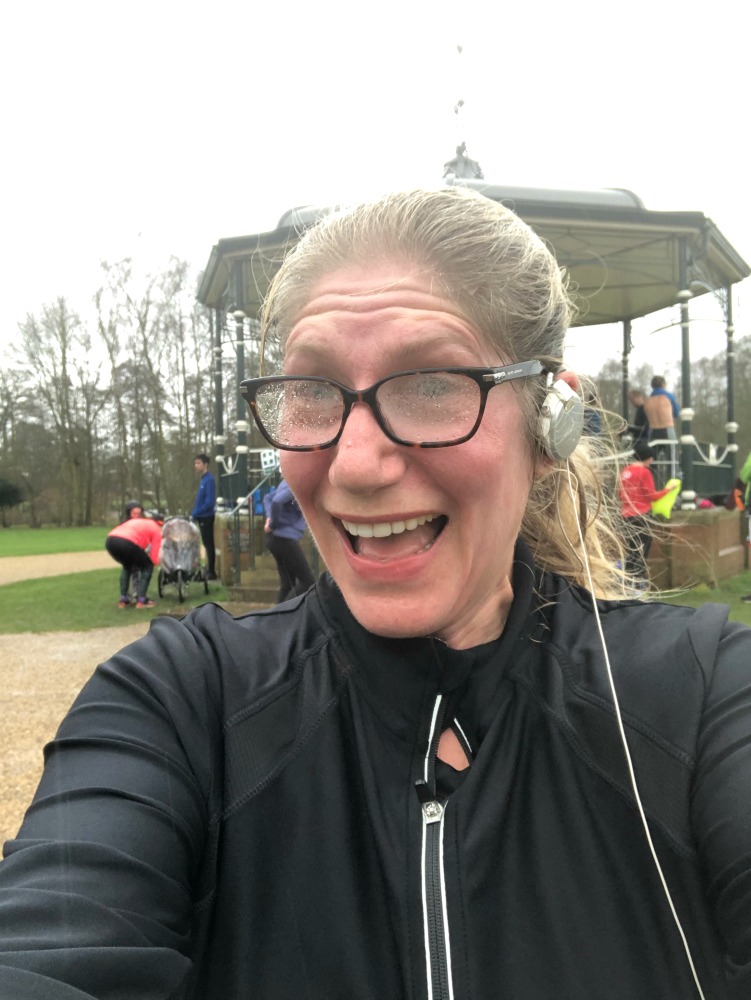 Cashing: In my Terramundi savings at the bank. Since 1998 I saved 13 pounds ($25) in English money. Saver of the century I am not.
Buying: So much stuff for Teddy. I might need an intervention soon!
Watching: Jojo Rabbit, Ride Like a Girl, The Peanut Butter Falcon and Joker on the plane – so much top notch viewing!
Reading: Lenny's Book of Everything– it's quite the masterpiece.
Listening: To Taylor Swift, I've got so much more time for her since I watched her Netflix documentary Miss Americana.
Seeing: Jonatha Van Ness on his Road to Beijing tour – so much fun!
Catching: Shrek at the Lyric Theatre before it left town – it was utterly delightful! It's in Melbourne now!
Writing: To my favourite author, Mike Gayle (number 8 on my list of 101 Things to Do in 1001 Days) and he wrote back!
Attending: Our first doggy birthday party to celebrate Beren turning 4. It was pawsome!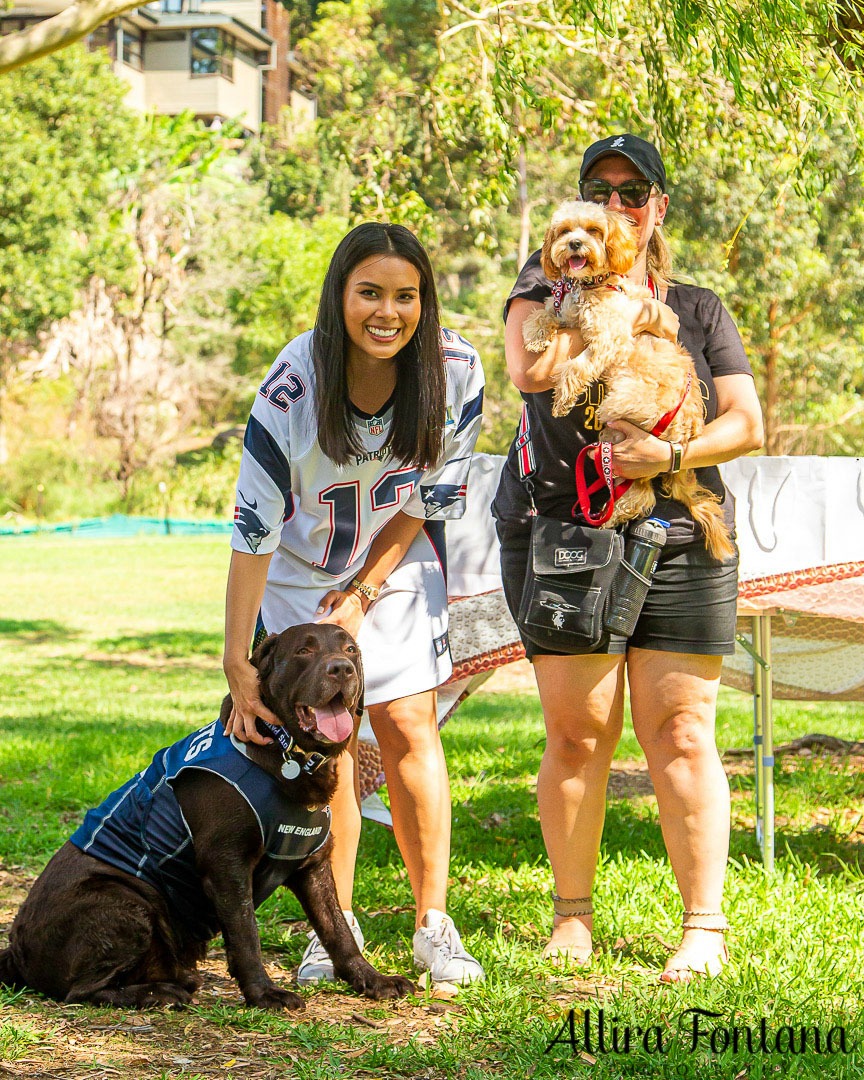 Walking: Calvin in England and Teddy down under.
Meeting: Our famous and favourite instapooch Asta AKA @pupperlegal and her mum in London.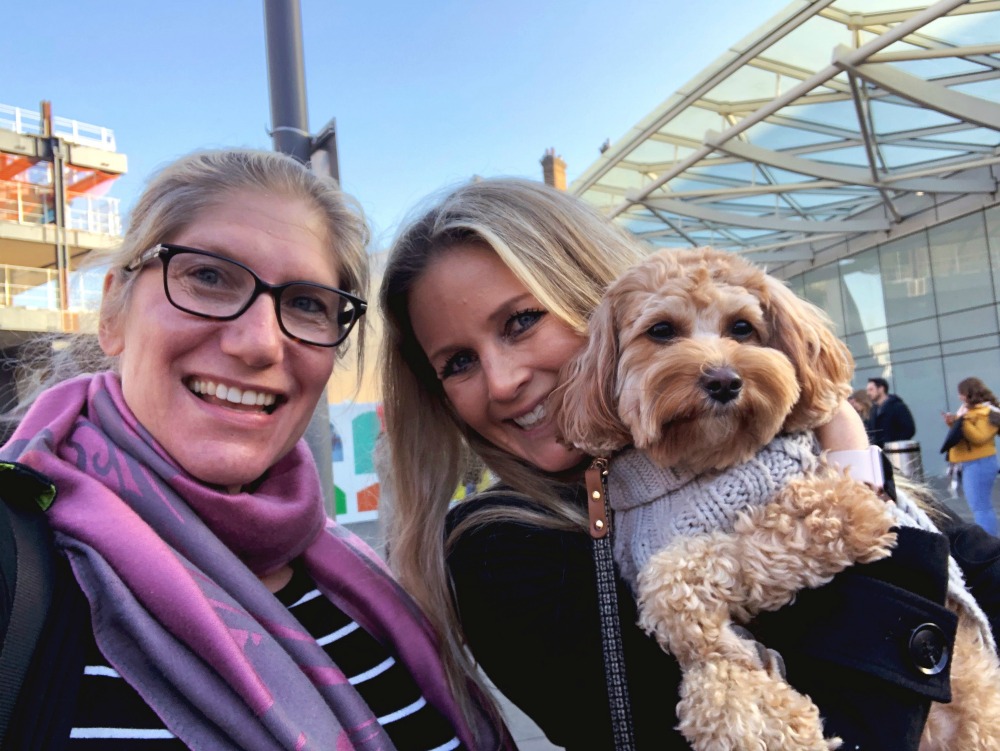 Wishing: Teddy could travel to the UK with me – he's got so many furry friends.
Hanging: Out with my old mate Dolly!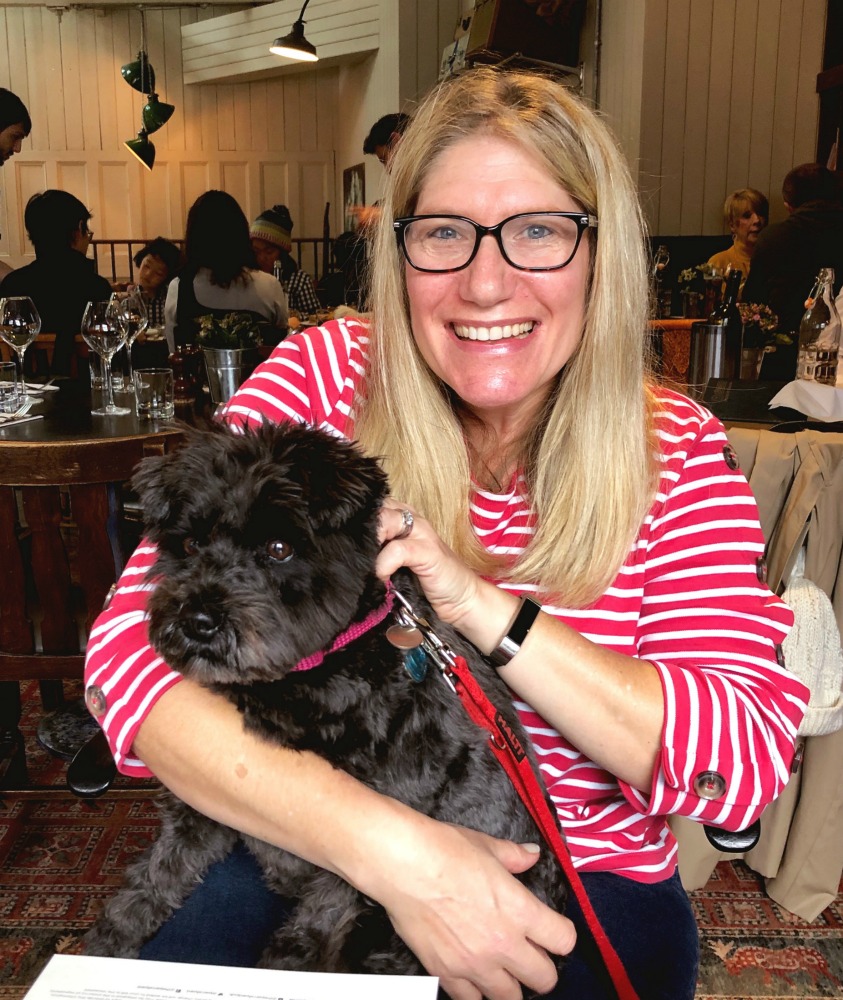 Playing: With all the dogs.
Loving: How dog friendly the UK is. Australia, take note!
Planning: This trip carefully to ensure maximum dog exposure. Did you notice?
Celebrating: Our 13th anniversary. Unlucky for some but not for us although it was our first, and hopefully our last, one apart.
Travelling: By planes, trains and automobiles.
Flying: Qantas Premium Economy to the UK. It's a game changer.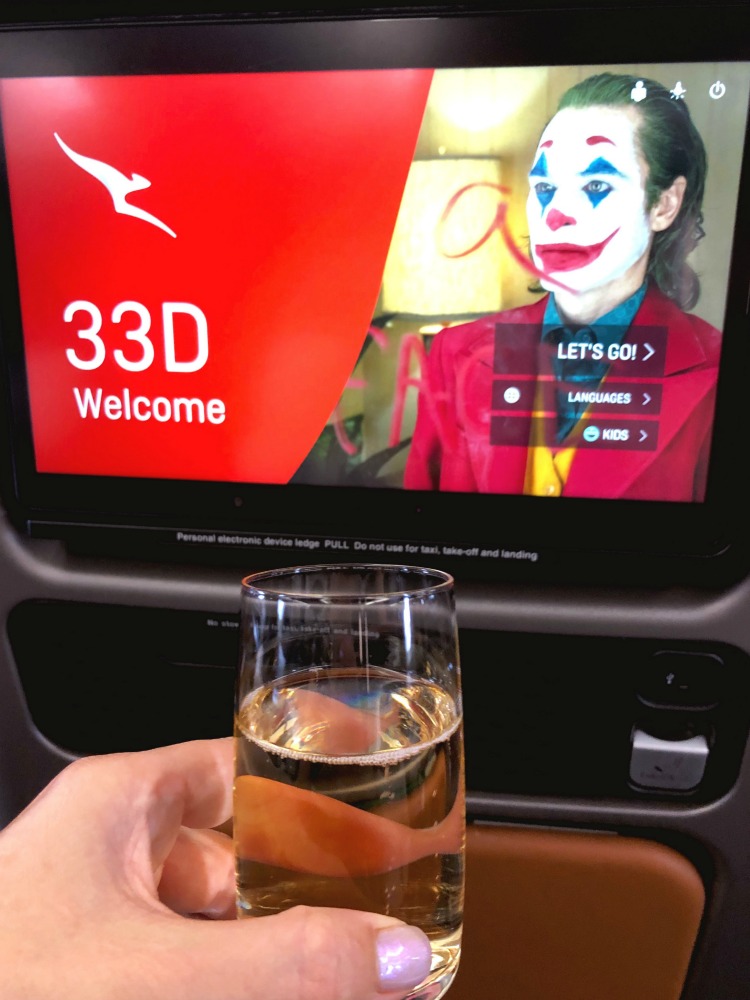 Wondering: How I'm ever going to fly economy again. The answer to this question my friends is, with difficulty!
Missing: David and Teddy Roosevelt like crazy when I'm in the UK and my mum when I'm down under.
Thinking: How being an expat is hard – whether you're in your old home or your new home, you're always missing someone.
Opening: A lovely letter from the service man who received our Christmas care package.
Waiting: For the Anzac care package window to open. If you want to send a care package, check out my tips on how to support the troops this Anzac Day.
Winning: An Instagram competition for a staycation in a local dog-friendly hotel! Woot!
Looking: Forward to a marvellous March.
So that was February in a very large nutshell.
Would you ever eat a battered creme egg? Are you a hot weather or a cold climate person? Do you think February went fast?
Tell me all the things!
Some of the links in this post are affiliate links. If you click to buy the item, I make a little commission but you don't pay any extra.
Linking up with Denyse for Life This Week