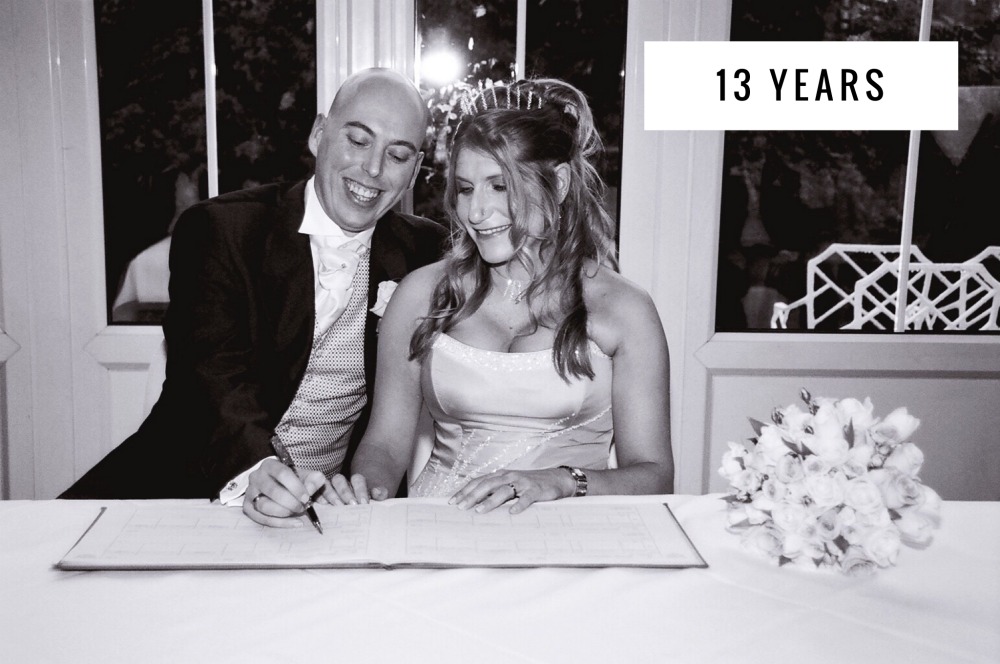 13 might be unlucky for some but hopefully not for us because today we're celebrating our 13th anniversary… Apart. I'm in the UK, David is down under and as this is the first (and hopefully the last,) anniversary that we aren't celebrating in person I thought I'd celebrate virtually instead with a little trip down Memory Lane.
Truth be told, I have a memory like a sieve and this recap would have been very sketchy if I hadn't had my blog archives to refer to. As it is, I'm sure there's still much I have missed but I'm working on the premise that it's the thought that counts
2007
On this day in 2007 on a winter's day in St Albans, Hertfordshire we tied the knot. If you're keen, you can check out all the snaps in this 10 on 10 post – think pink! It was a fairytale kind of day but this modern fairytale was just beginning.
A few months later we embarked on a round the world honeymoon taking in South Africa (where I was born,) Australia and the States. It was epic!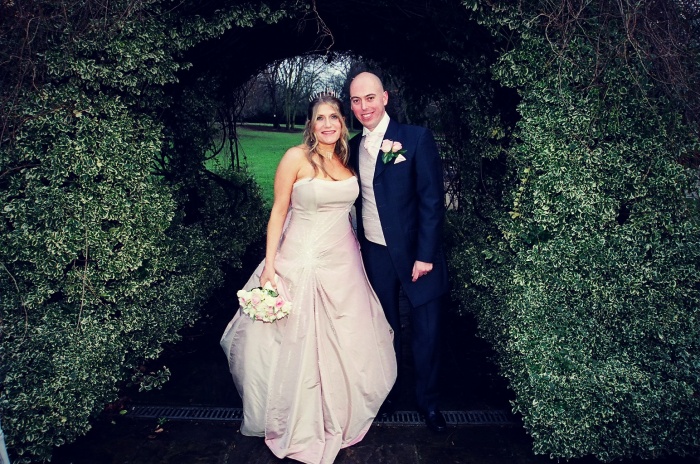 2008
After having a honeymoon epiphany in Perth and deciding that he wanted to live in Australia, David applied for residency down under once we returned to the UK.
I already had Permanent Residency so as soon as his spousal visa came through, we packed in our jobs, sold our flat in London and upped sticks down under. We made it into the country just a few months before my residency visa expired, talk about cutting it fine!
Later that year, Bob our inaugural visitor crossed the pond. We spent the first of what would be many weekends in the Blue Mountains staying at our favourite B and B, Shelton Lea.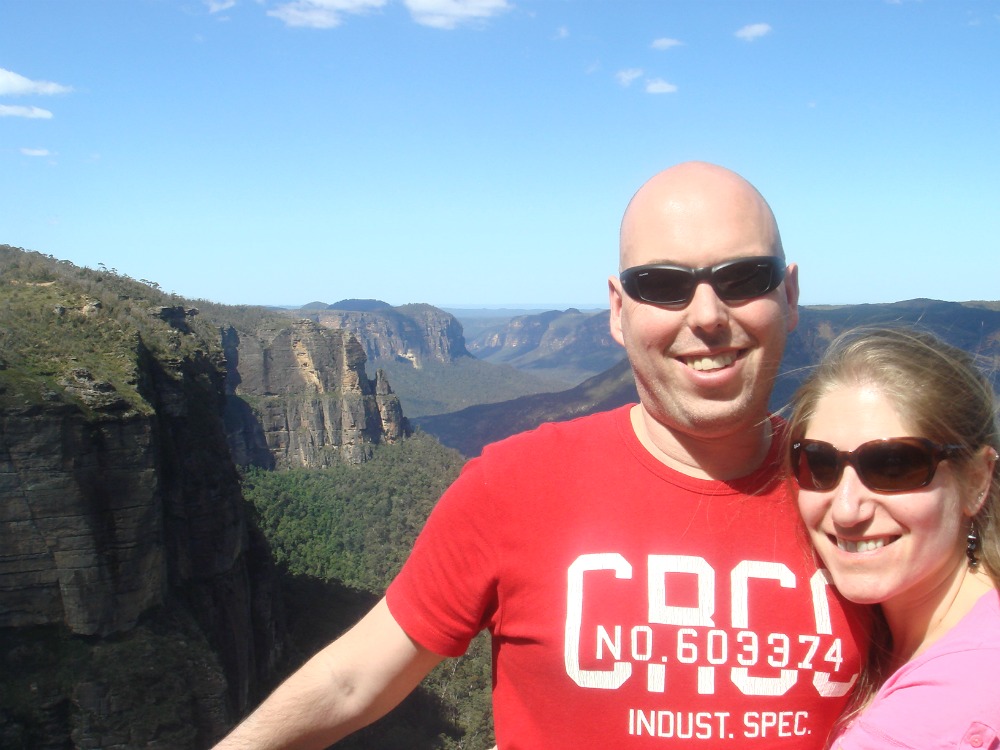 2009
We settled into life down under. David's folks made their first trip across the pond. Of course, we took them to the Blue Mountains and ventured further afield to Far North Queensland to experience the reef and the rainforest.
Later in the year our friends, Dharish (my bridesmaid) and Mark joined us for Christmas and yes, we took them to the Blue Mountains too! Can you see a pattern emerging here?!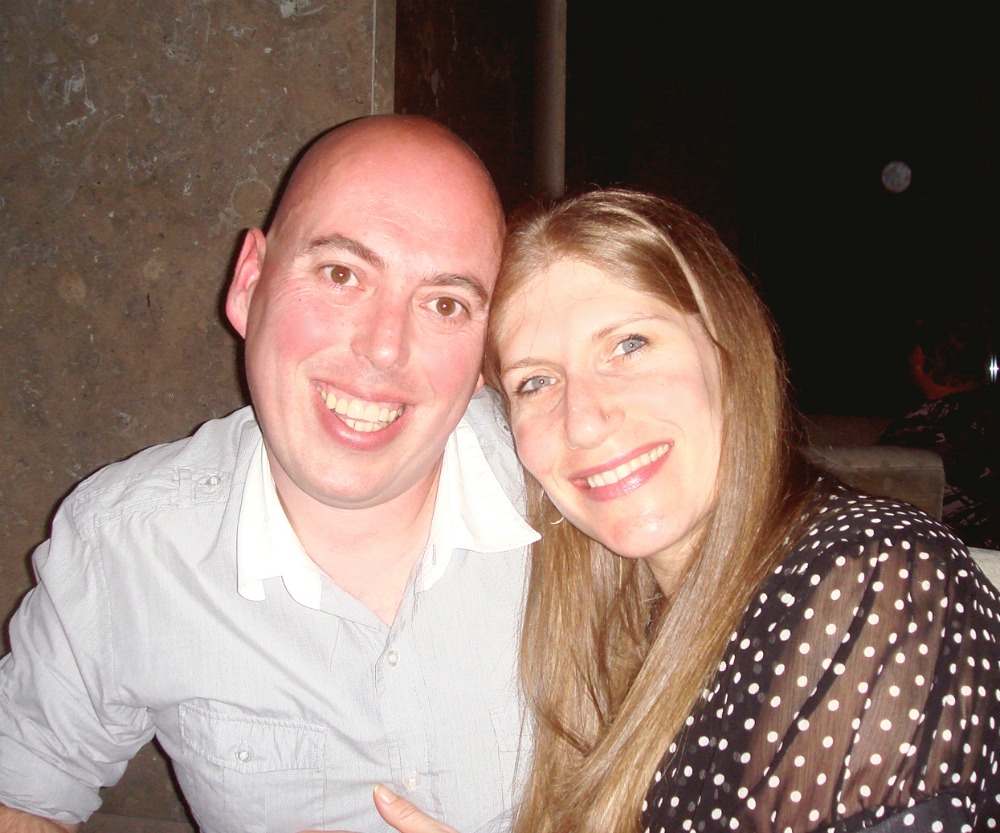 2010
This was the year of the 40th birthday celebration (not ours though!) We flew up to the Gold Coast to celebrate with Kim and closer to home, got our gangster on to celebrate with our friends Nicky and Vince. It was such fun!
We ran our first fun run together (the 9K in the Sydney Running Festival) and we were totally hooked!
Our "surrogate" parents came to visit and we went to the Hunter Valley and later in the year, David's "real" parents arrived. You might be surprised to find that we didn't go to the Blue Mountains, as they're from British Newcastle, we took them to the Australian Newcastle instead.
This was one of the first trips I took to the UK solo but we were reunited in Thailand on my way home. Unfortunately, David spent most of the time in Bangkok on a drip in the hotel room with gastro. It was a holiday to remember but for all the wrong reasons!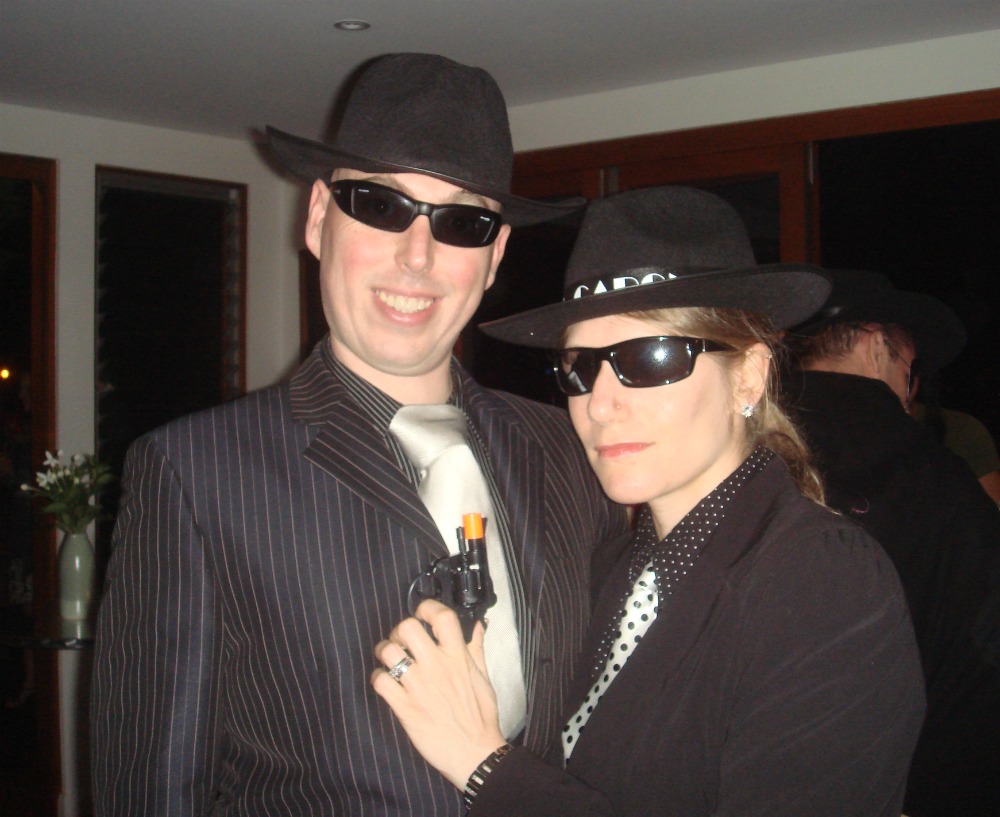 2011
This was the year I turned 40, got cancer twice and started this blog. Well, you have to take the rough with the smooth, right? It was a year of massive highs and lows and a real life rollercoaster.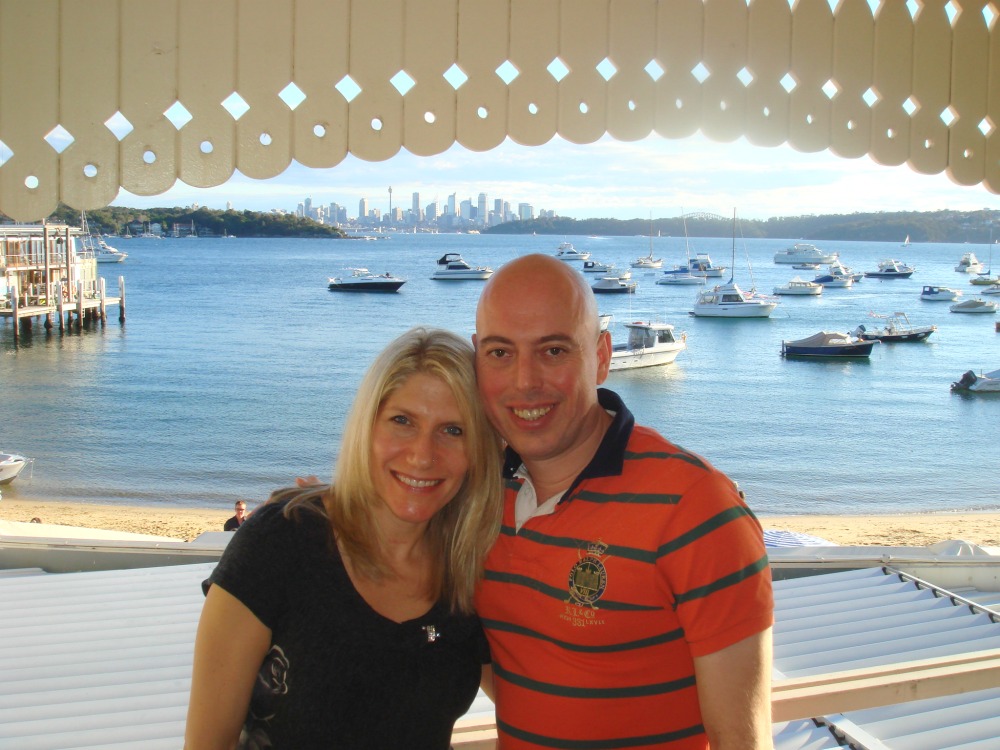 2012
In 2012 we travelled across the country to Perth and across the world to Venice – this was the trip we were supposed to take in 2011 when my second cancer diagnosis scuppered our plans.
It was also the Year of the Visitor but no prizes for guessing where we took both Beverley and Joan and then Sarah! Yep… The Blue Mountains!
David became godfather to the lovely Chloe. Godparenthood definitely becomes him.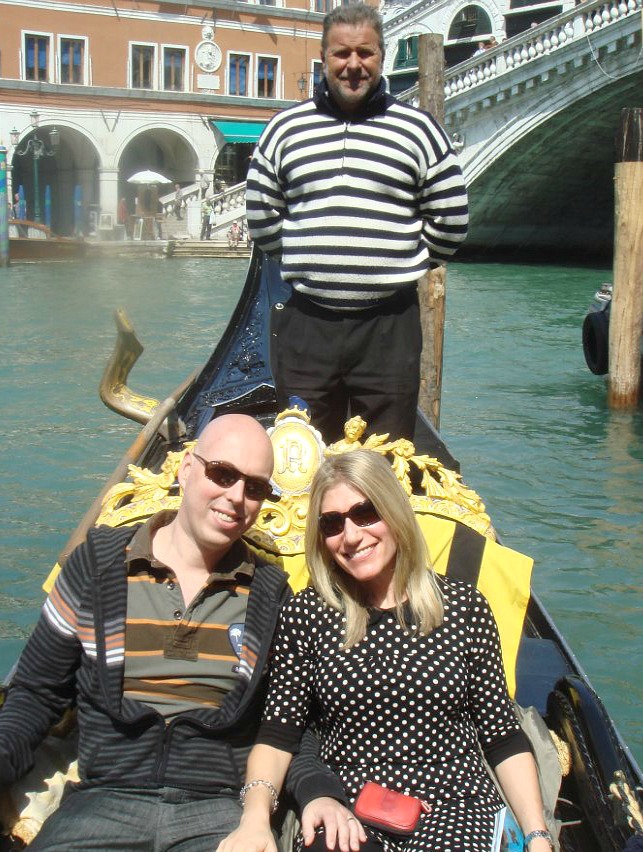 2013
We felt like bona fide grown ups buying our first (Australian) car followed by our first home, a flat in the same development where we were renting. We put a notice saying we were looking for a flat to buy in the rubbish room and someone responded. The rest as they say is history!
We spent a week in Bali and our friends Heather and Richard joined us for Christmas. Of course, we took them to the Blue Mountains!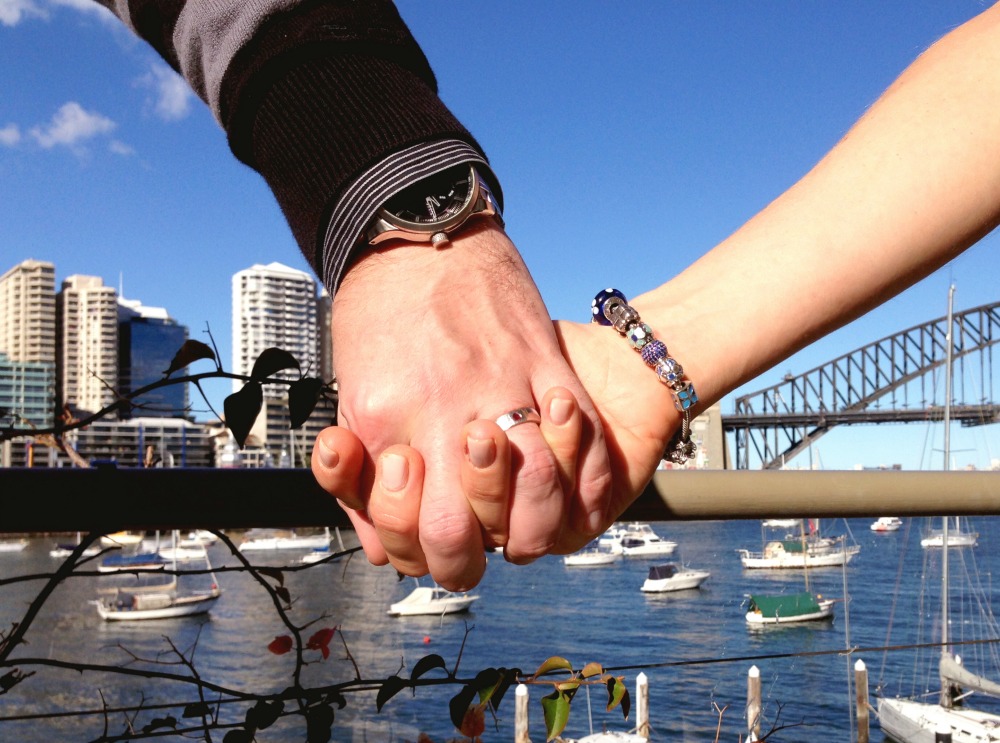 2014
We made our first trip to Disneyland where I ran the Disneyland Half Marathon and David caught the Disney running bug in the Disneyland 5K. We also travelled to Chicago and Bali and closer to home, we travelled to Hobart, the Blue Mountains and Brisbane.
I became godmother to Chloe's brother, Jack and we were more than happy with our pigeon pair of godkids. Fun fact: I have two godsons and they're both called Jack!
Later that year, David had a stroke which rocked our world. We learned not to take anything for granted and became very good at finding silver linings.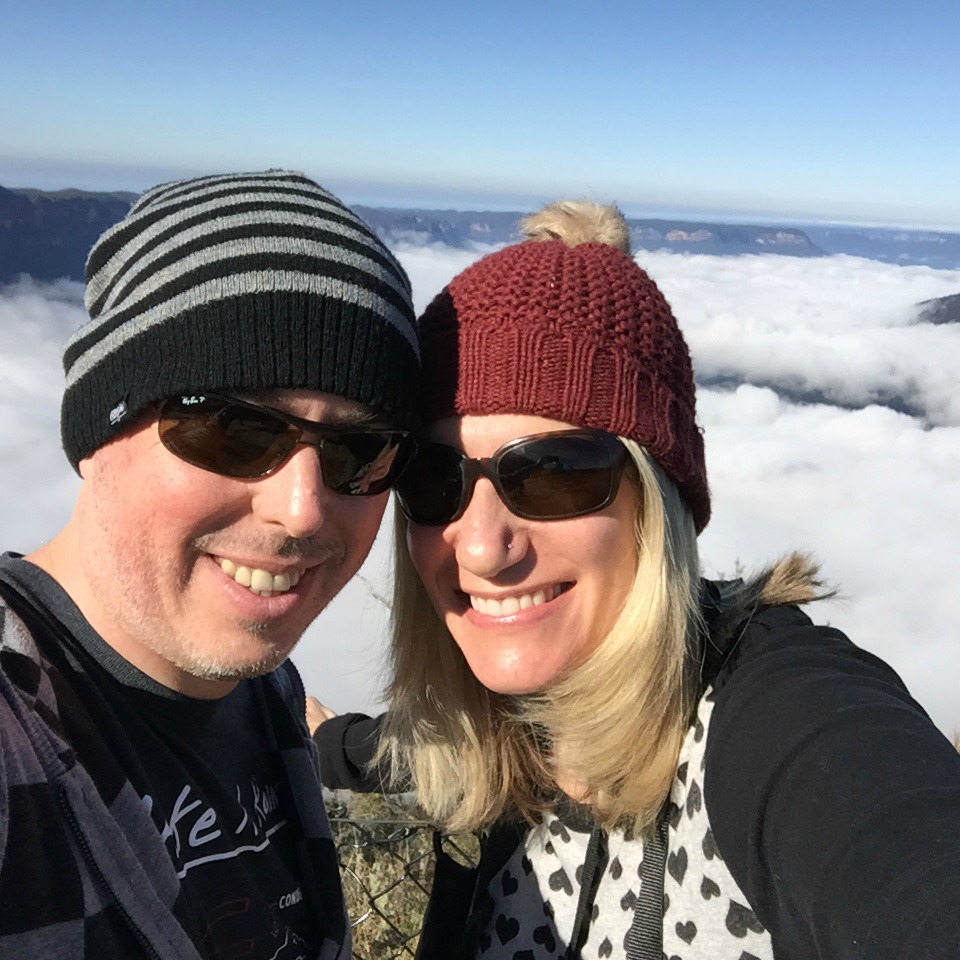 2015
David made his running comeback with the 10K at The Australian Running Festival and from then on we were pretty much unstoppable.
We made a road trip from Sydney to Surfers taking in all the big things and enjoyed weekends away at The Kangaroo House (the south coast's best kept secret) and my favourite B and B in the Blue Mountains.
In other news, I resigned from my job to continue my studies to be a counsellor although my study ethic left a lot to be desired. Now I need counselling to continue with my counselling course – the irony!
David also gave my blog an extreme makeover and we became official Australians and yes, our ceremony had an official town crier!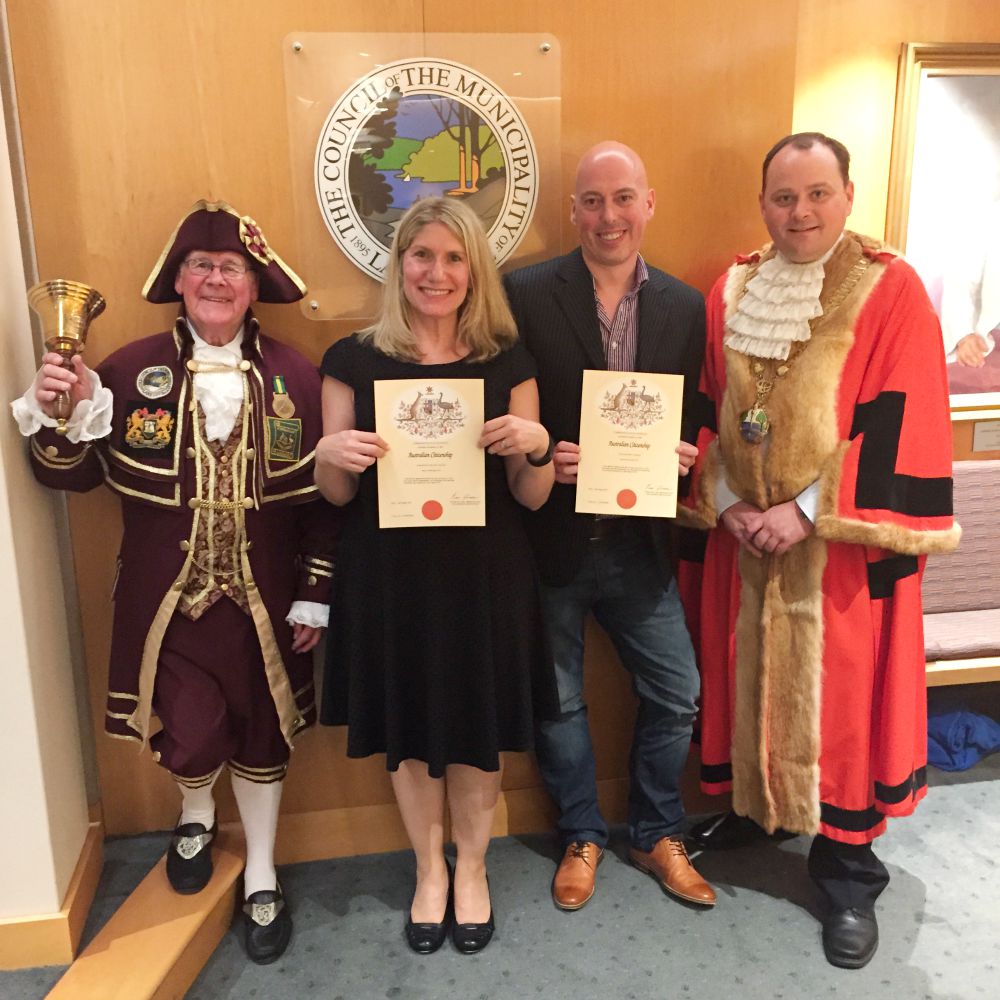 2016
In 2016, we returned to Disneyland and both did the Double Dare (the 10K and the Half Marathon on consecutive days,) and threw in the 5K for good measure.
We balanced running with travelling and visited Seattle, Toronto and Vancouver while we were in that neck of the woods and tagged on a trip to San Francisco for David's new job!
Closer to home we visited the hidden gem that is Mackerel Beach. Our friend Ria visited us and we had an action packed couple of weeks including a visit to the Blue Mountains – it's a rite of passage for all our visitors!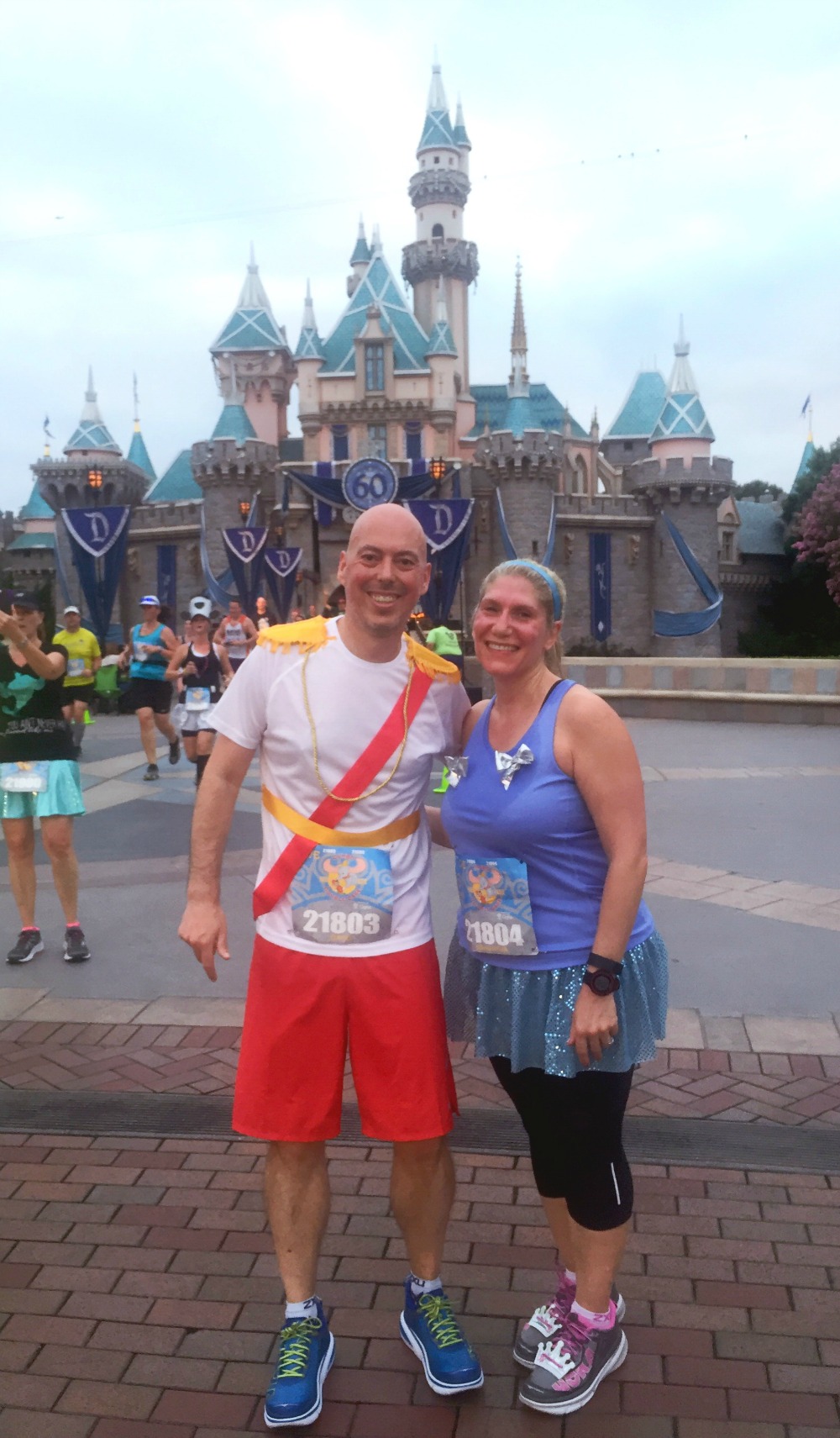 2017
By 2017, we had well and truly caught the running bug and became the best of running buddies so it was only fitting that we went back to Disneyland one last time.
As usual, we hit the trifecta with the 5K, 10K and a Half Marathon on consecutive days and tagged on a North America side trip, this time to San Diego and Waikiki (for the first time since our honeymoon!) We then doubled back on ourselves to San Francisco for David's work, although of course, I tagged along too!
We celebrated our 10 year anniversary and to commemorate the occasion I shared my wedding memories on the blog. We did a lot of exploring down under with trips to the Blue Mountains (even though we didn't even have any visitors!), Newcastle, Hobart, Canberra and Melbourne.
In other news, my blog won Best Personal Blog in the Bupa Blog Awards.That was pretty exciting!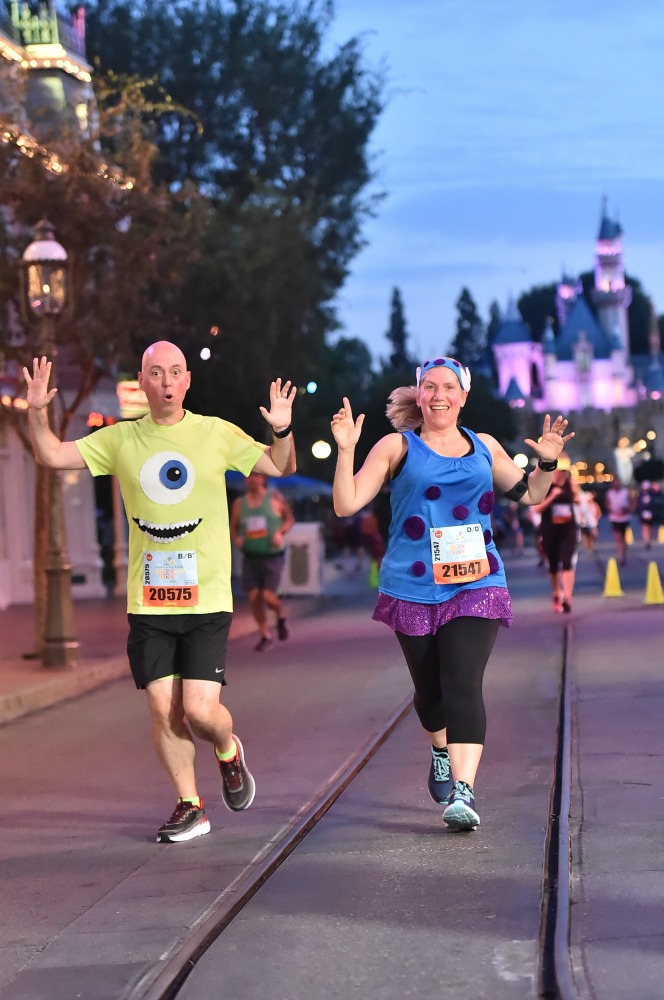 2018
This was definitely the year of adventure with trips around Australia to Hobart, Canberra, Melbourne and to Kangaroo Valley for our anniversary. Oh and let's not forget Melbourne and the visit to the sweet sensation that is Sugar Republic!
Our dear friends, Beverley and Joan came to visit and we had such fun showing them the best of Sydney.
Further afield for the first time in years, we went to the motherland together – visiting family and friends in Newcastle, Lincoln and London with a sneaky side trip to Edinburgh. We followed this up with an epic two week stay in San Francisco. I totally think I left my heart there! We also squeezed in a week in Hawaii which was fast becoming an annual tradition.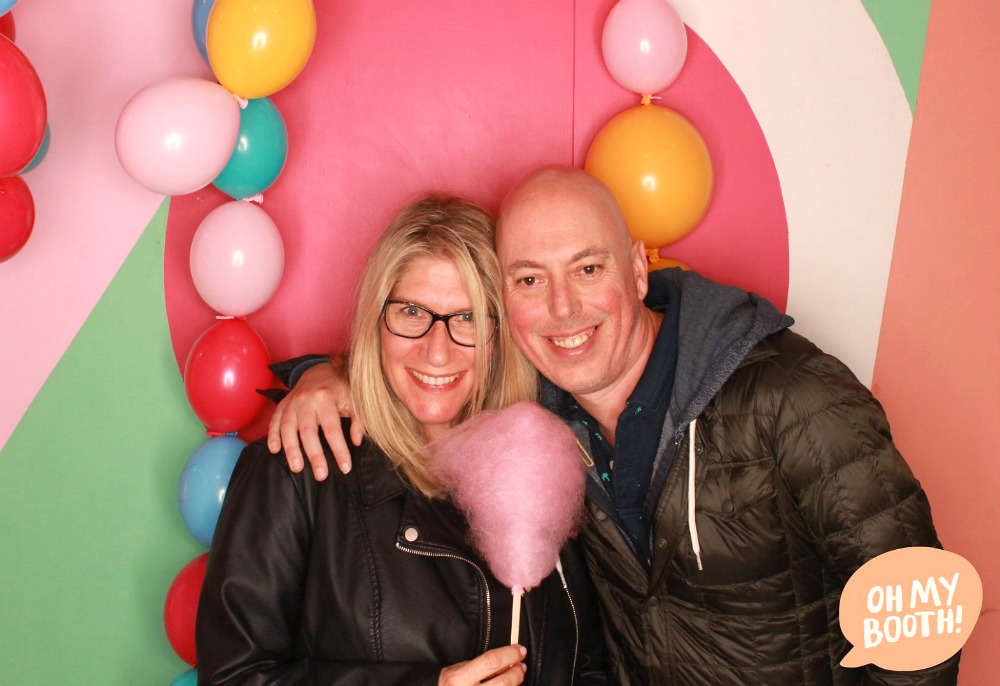 2019
This was a year of great change and great adventure. We travelled to Hobart, Berry, the Blue Mountains, Canberra and of course, the annual visit to Hawaii.
David changed jobs and we completed our family with the addition of Teddy Roosevelt – he's definitely the best thing that has ever happened to us. It turns out Teddy like his pawrents, is fond of a good getaway and he's already enjoyed trips to Port Stephens, some wineries in the Hunter Valley and the New South Wales south coast. He's as furry as he is well travelled!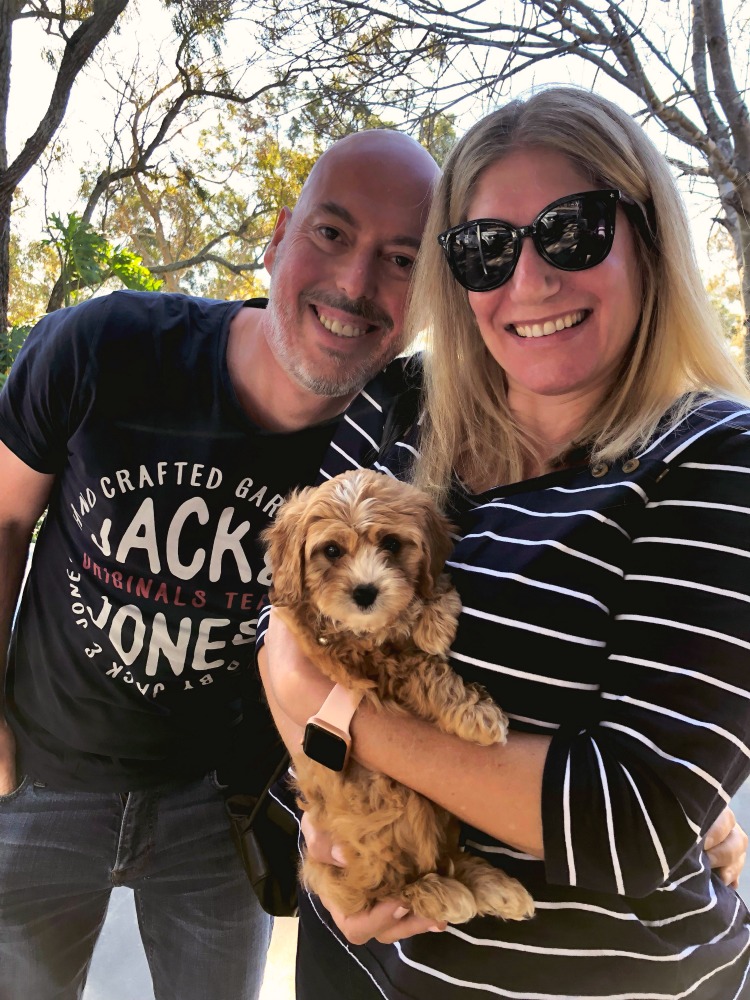 2020
Well, I don't have a crystal ball but here's hoping we'll make many more happy memories!
Taking this trip down Memory Lane, I've realised that the two of us are like fine wines, we've definitely improved with age!
We look better, feel better, travel better and live better but one thing has stayed the same, we're still grateful to have each other every single day. And there's nothing unlucky about that!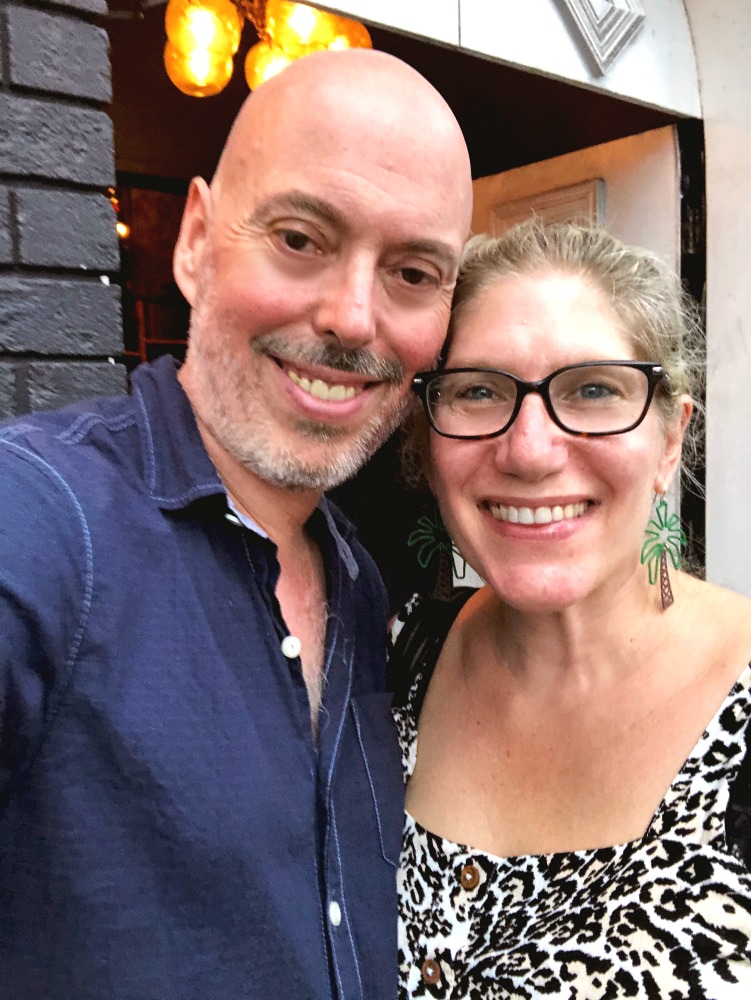 Are you good at remembering things? What's your favourite memory? If you're married, what anniversary are you celebrating this year?
Linking up with Denyse for Life This Week