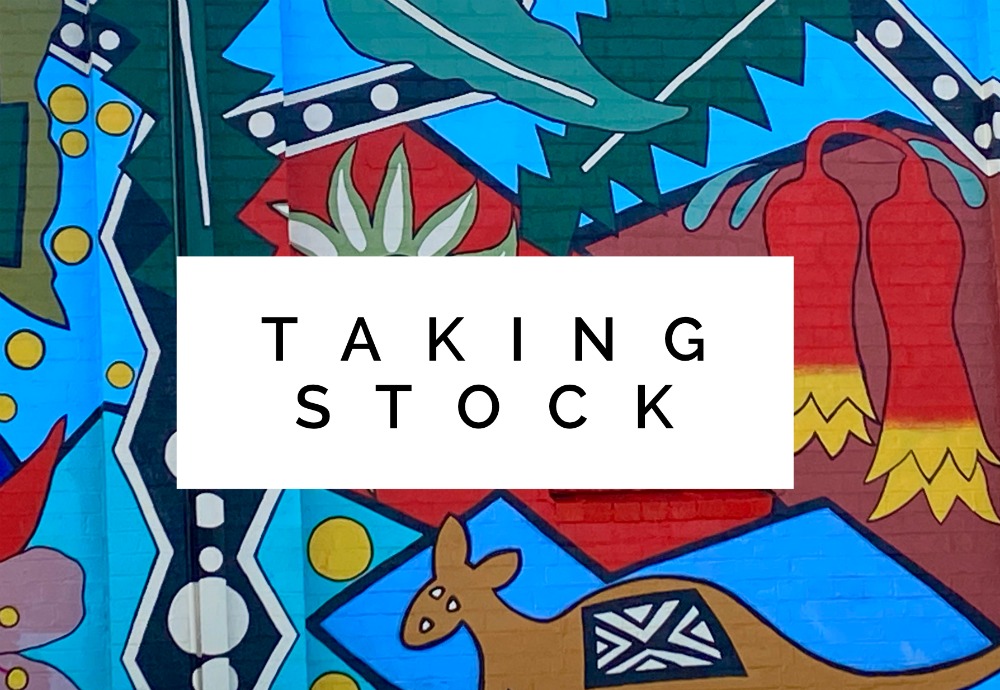 With Christmas and birthdays in July, this is a month that is always my favourite.
July, the 2020 edition was very different with restrictions lifting – yay – but with a nagging feeling that they can be re-introduced any minute – nay! As unsettling as it is, I've taken it as a sign to seize the joy where I find it and I'm happy to report that it's a strategy that's worked well so far.
Before I throw myself into August – metaphorically not literally – I'm going to take stock of the month that was. I'd love it if you joined me!
Making: This Monster Malteser Cake for David's birthday.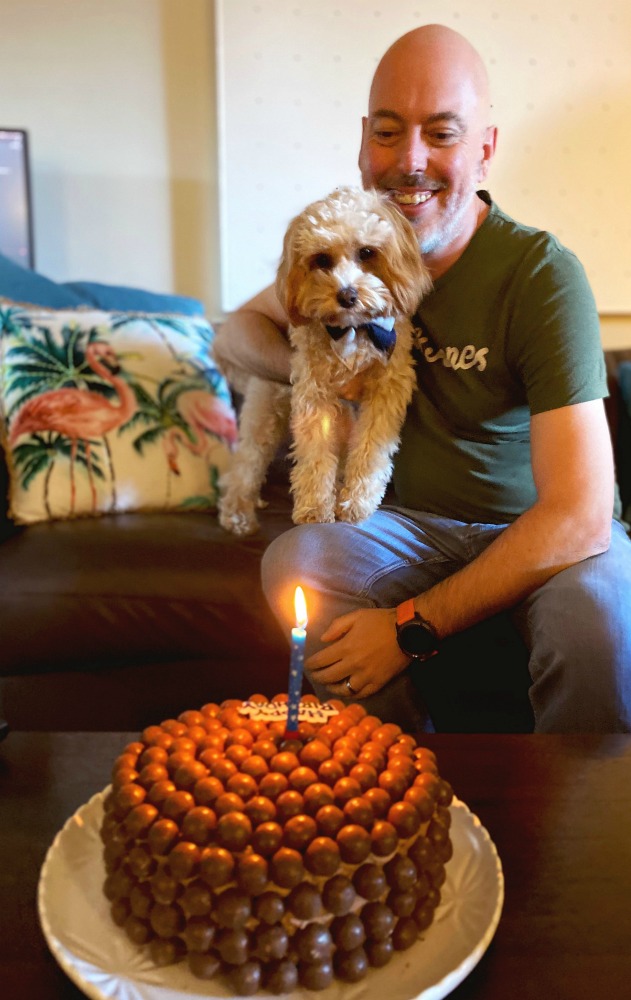 Baking: This Citrus Delicious Pudding – it's the ultimate winter warmer.
Learning: How to make my neighbour's family recipes – think pickles!
Drinking: A take away coffee every morning on my walk with Teddy and David.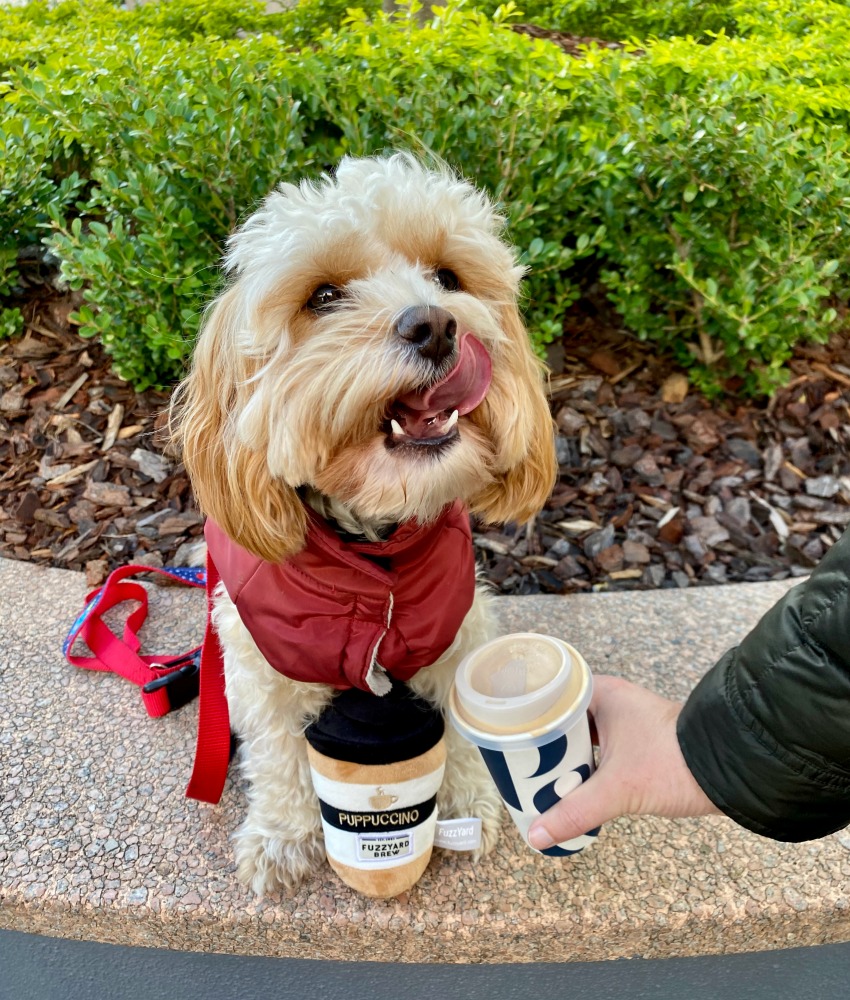 Eating: Out. I have definitely made up for lost time!
Continuing: Our isotradition of Cheese Plate Fridays. It's a hard habit to break!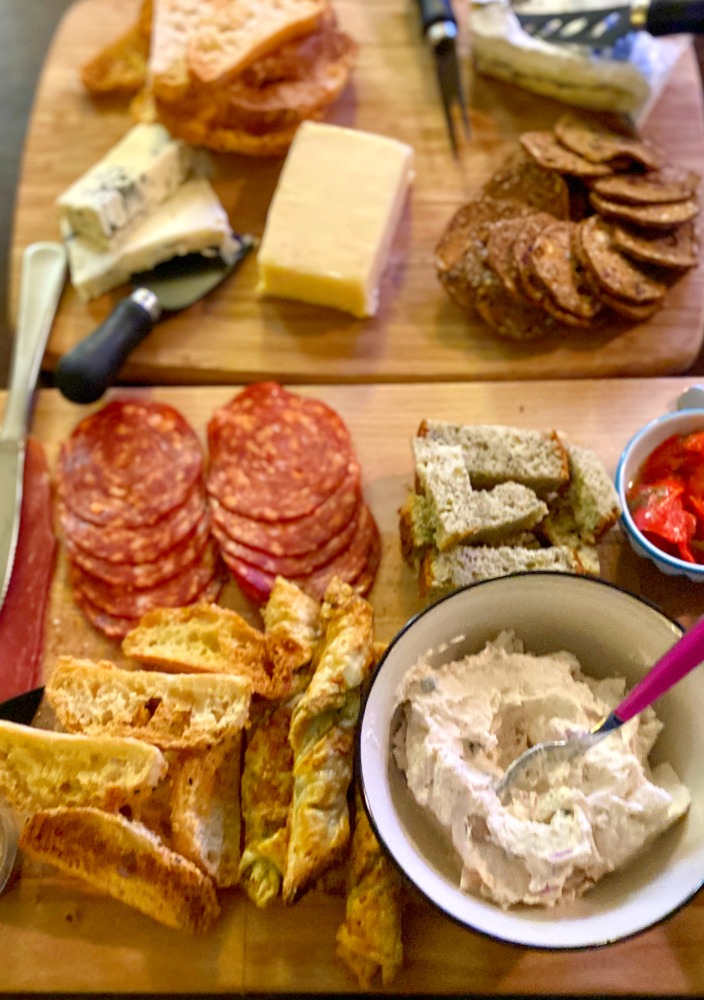 Recharging: My batteries with a little bit of local adventure.
Weekending: In the Blue Mountains and the Hunter Valley.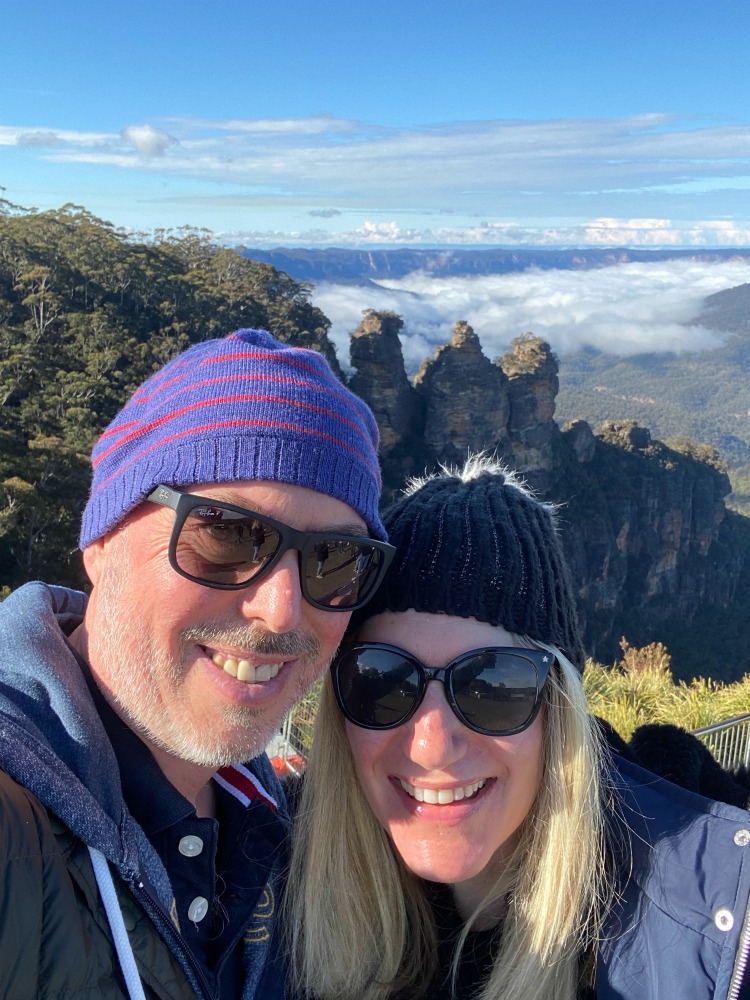 Knowing: That a change really is as good as a rest.
Enjoying: The company of good friends, good wine and good times celebrating our friend's 40th in the Hunter.
Tasting: Wine in the Hunter Valley.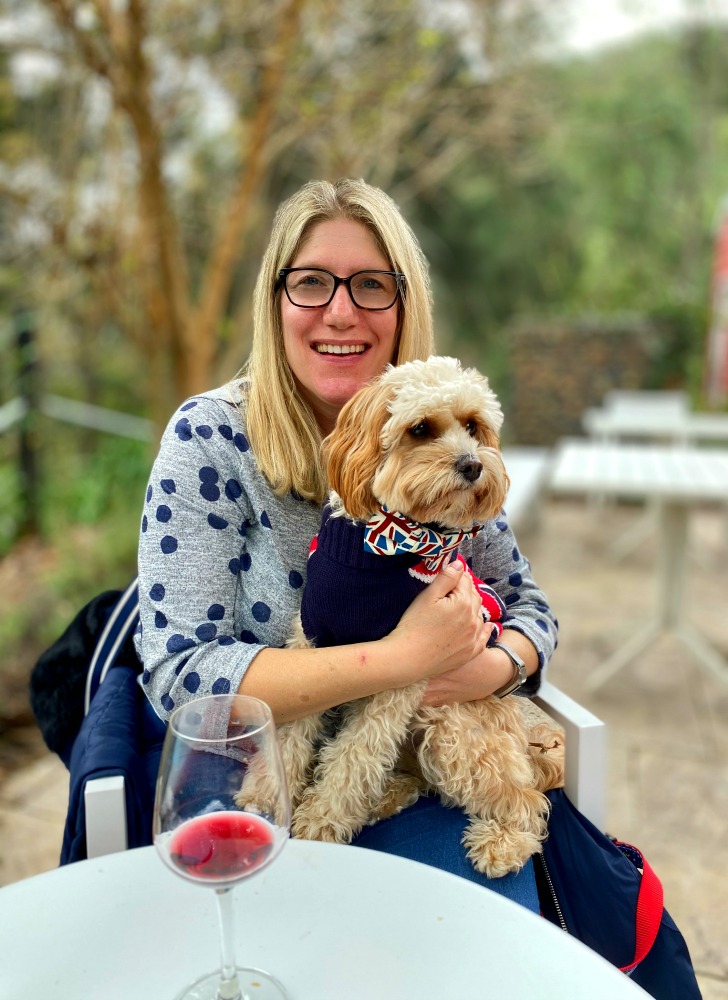 Discovering: All the pet friendly places in Broke, NSW. What a hidden gem!
Waking: Up to this view in Broke. Talk about an escape to the country.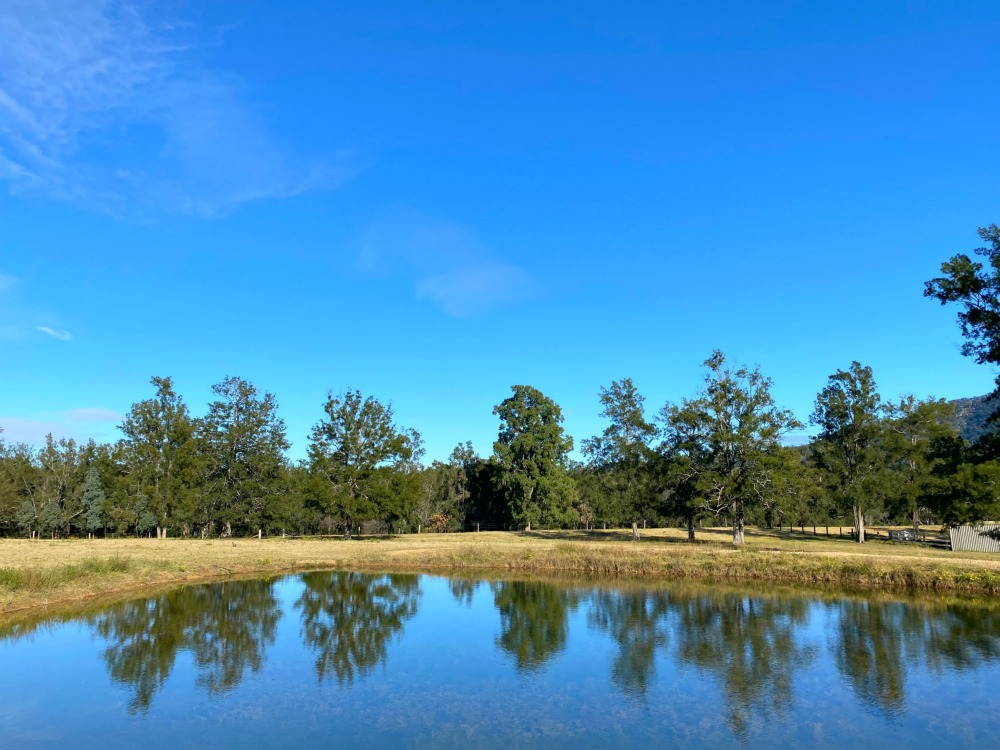 Staying: At this wonderful Airbnb in Katoomba.
Wondering: If this is what heaven looks like.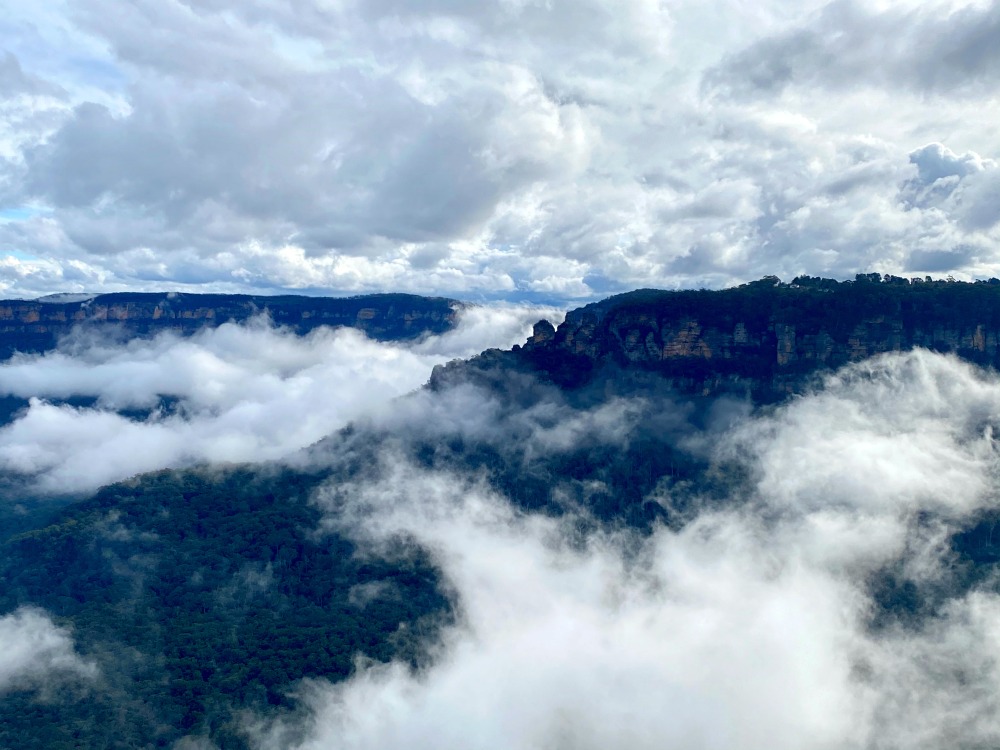 Looking: In awe at The Three Sisters. I think Echo Point is my spirit place!
Sharing: My recent reads.
Reading: Mike Gayle's All the Lonely People.
Watching: Lenox Hill – it's five stars from me!
Fangirling: Over Lisa Dickenson – she's so lovely! Did you see her interview in Author Corner?
Reflecting: On the year that was 48.
Turning: 49. My last birthday with a 4 – squee!
Appreciating: All the birthday love and the privilege of getting older.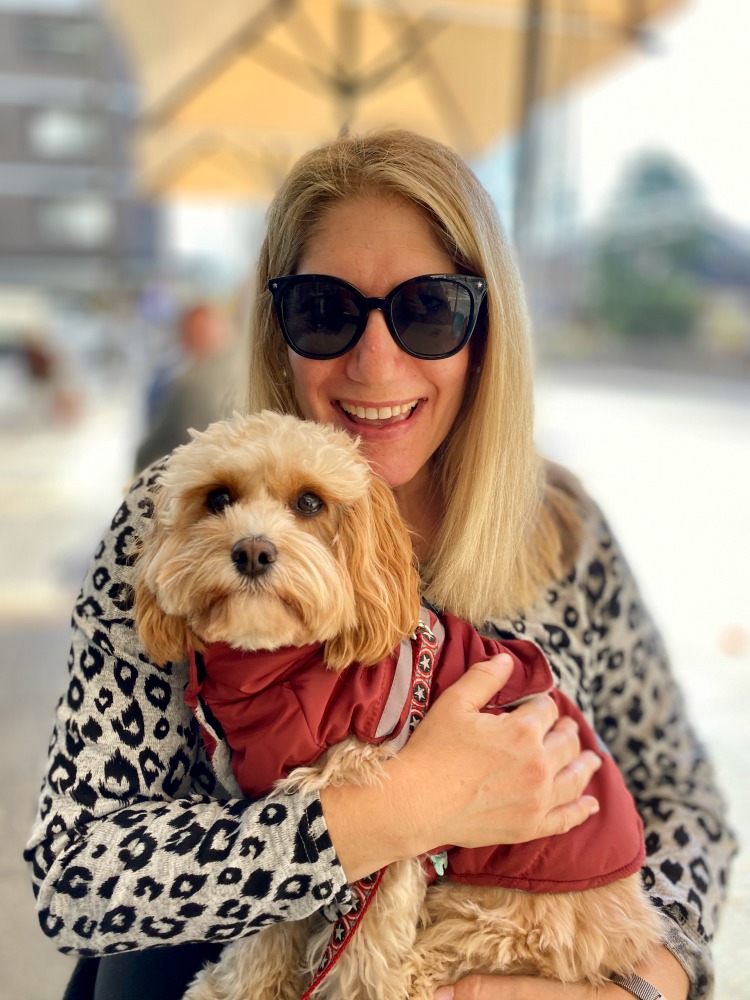 Feeling: My age with a dodgy shoulder and a sore back.
Needing: To get back to the gym again.
Walking: Everywhere with Teddy Roosevelt.
Clocking: Up 10,000 steps (almost) every day.
Loving: The Birthday Festival – me, David and Teddy Roosevelt have birthdays within 11 days of each other!
Celebrating: All the birthdays.
Marvelling: That Teddy Roosevelt is one already! Can you believe?!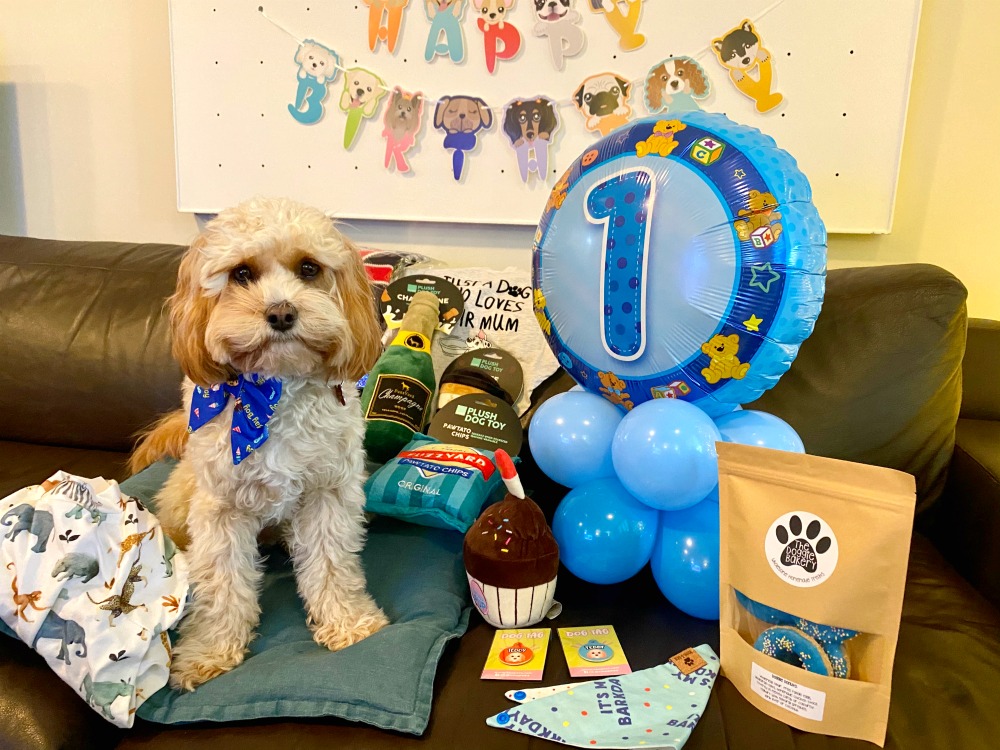 Opening: Birthday gifts.
Smiling: At Teddy's furmily reunion with his brother and sisters.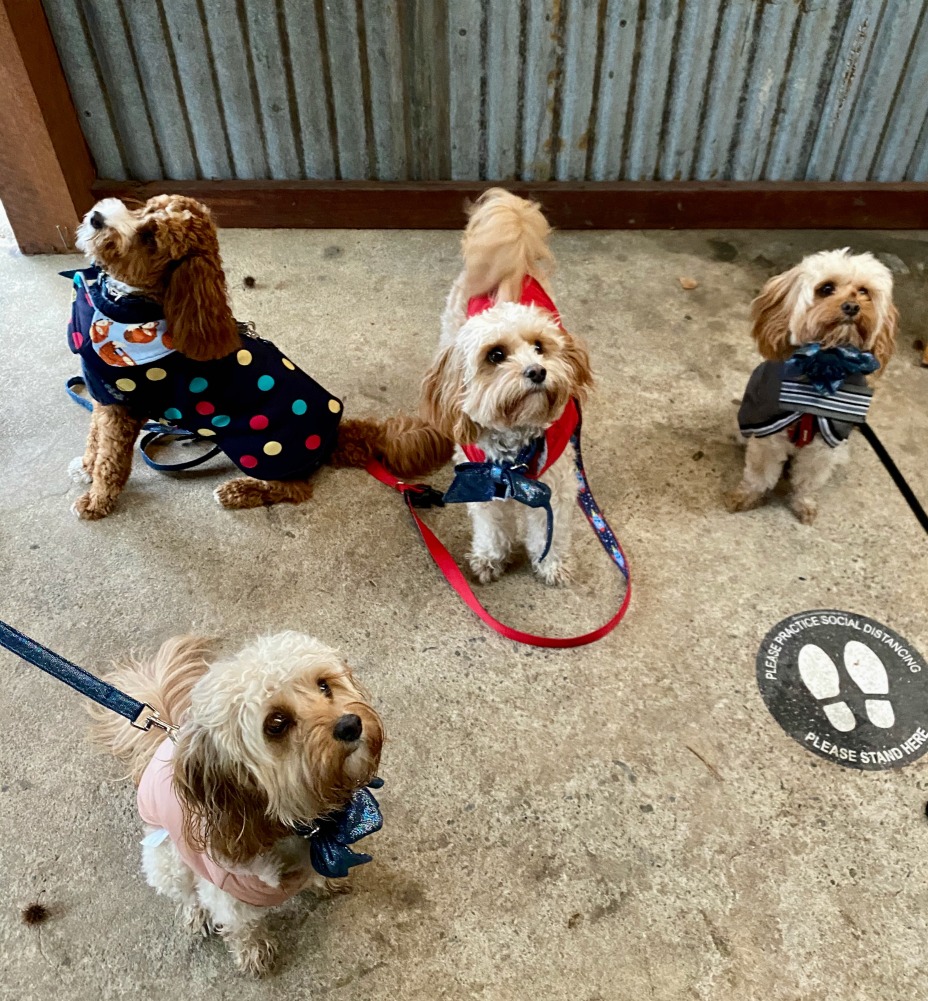 Shopping: Online – masks, books and canine couture. I've been doing my bit for the economy!
Wearing: My mask. I got it from Jax and Co I'm still getting the hang of how to not steam up my glasses!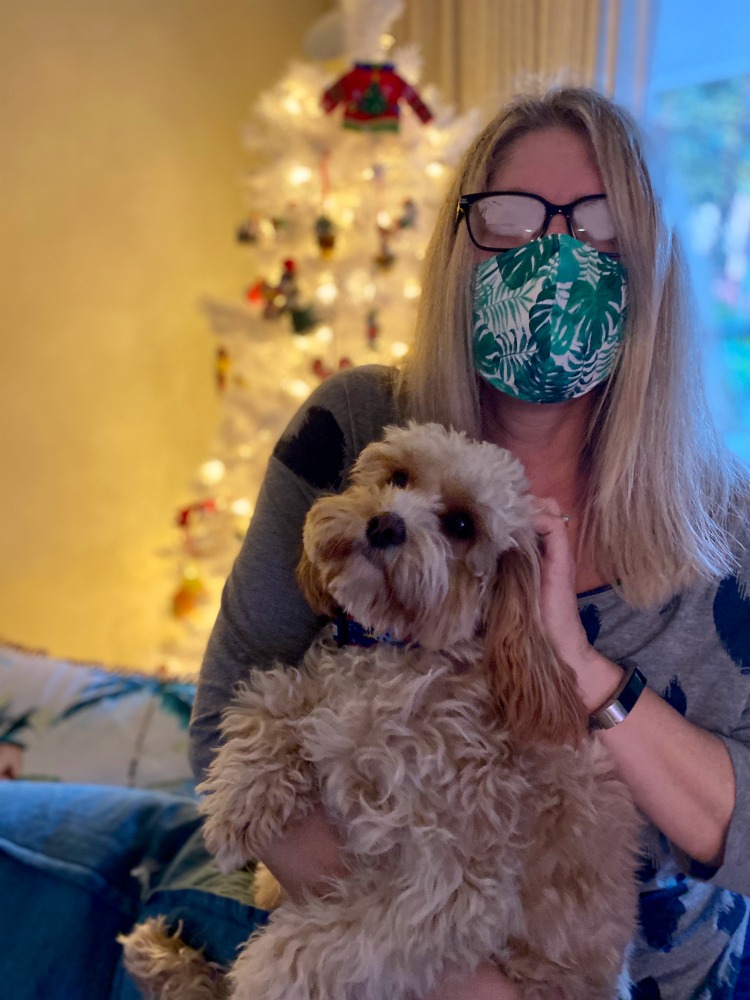 Waiting: For online shopping to arrive.
Organising: Teddy's furdrobe (that's a thing!) I think I have unlocked the next level of dog mum.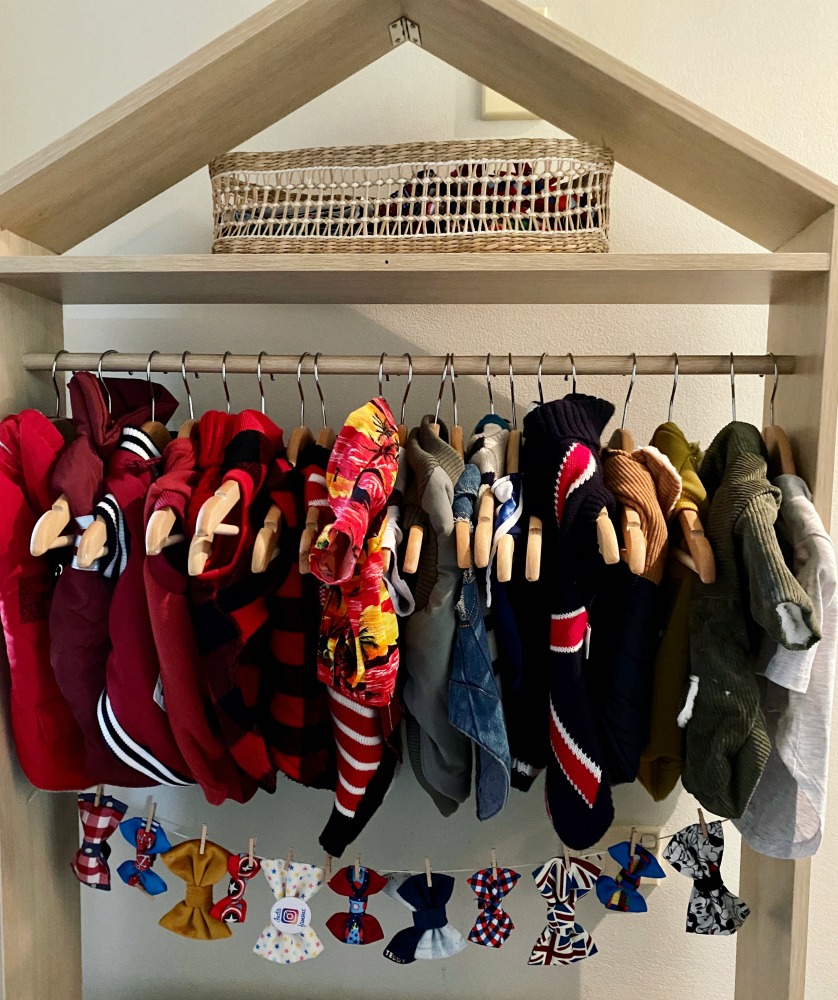 Liking: Looking at the Christmas tree. The decoration is perfectly imperfect but full of memories.
Disliking: That I have to take it down at the end of the month.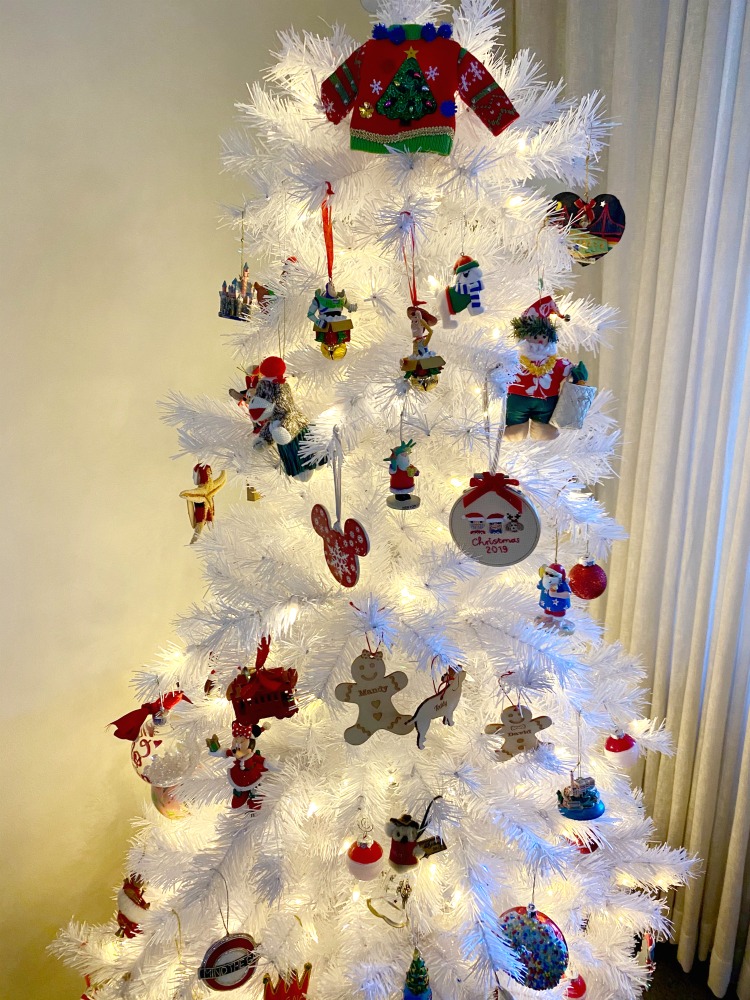 Practising: Social distancing.
Worrying: About all the angst and uncertainty in the world.
Thinking: Of the people of Melbourne and how tough they're doing it.
Wishing: That the pandemic was over. I'm certainly over it.
Missing: My mum.
Trying: To take one day at a time.
Noticing: That the world is still a beautiful place.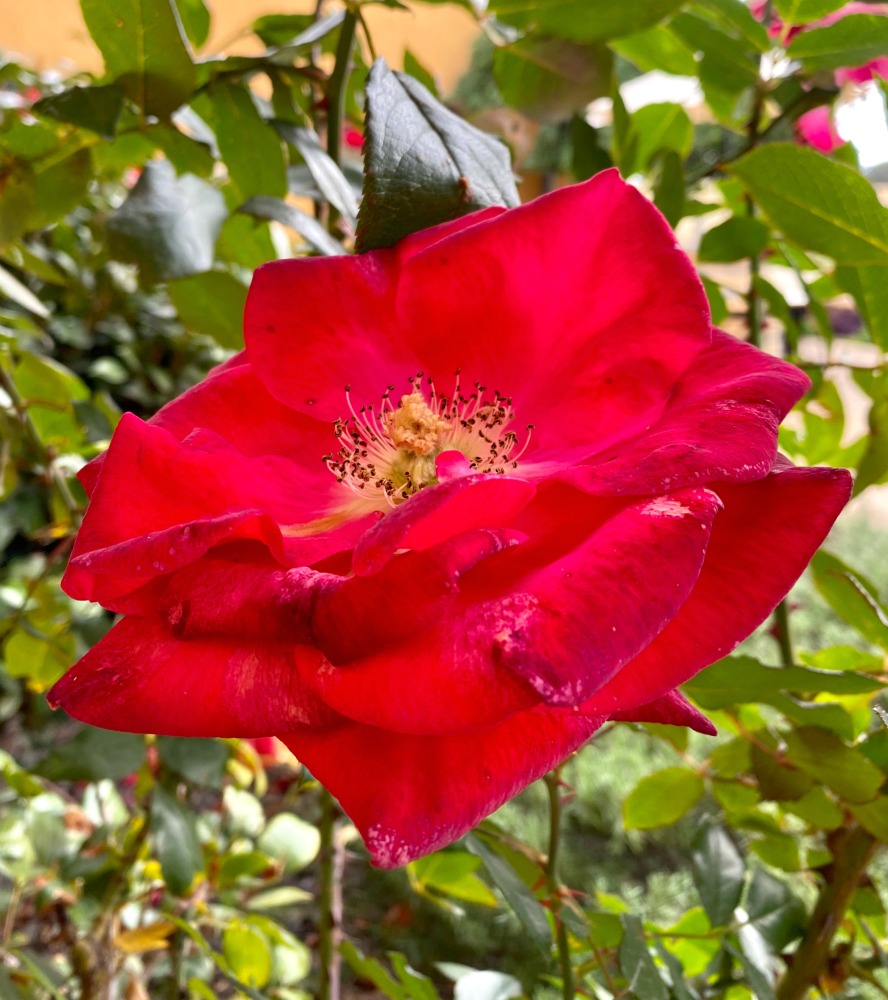 So global pandemic aside, July brought a lot of joy… To my little bubble at least. Now I've told you about my month, I'd love to hear about yours!
Some of the links in this post are affiliate links. If you click to buy the item, I make a little commission but you don't pay any extra.
Linking up with Denyse for Life This Week