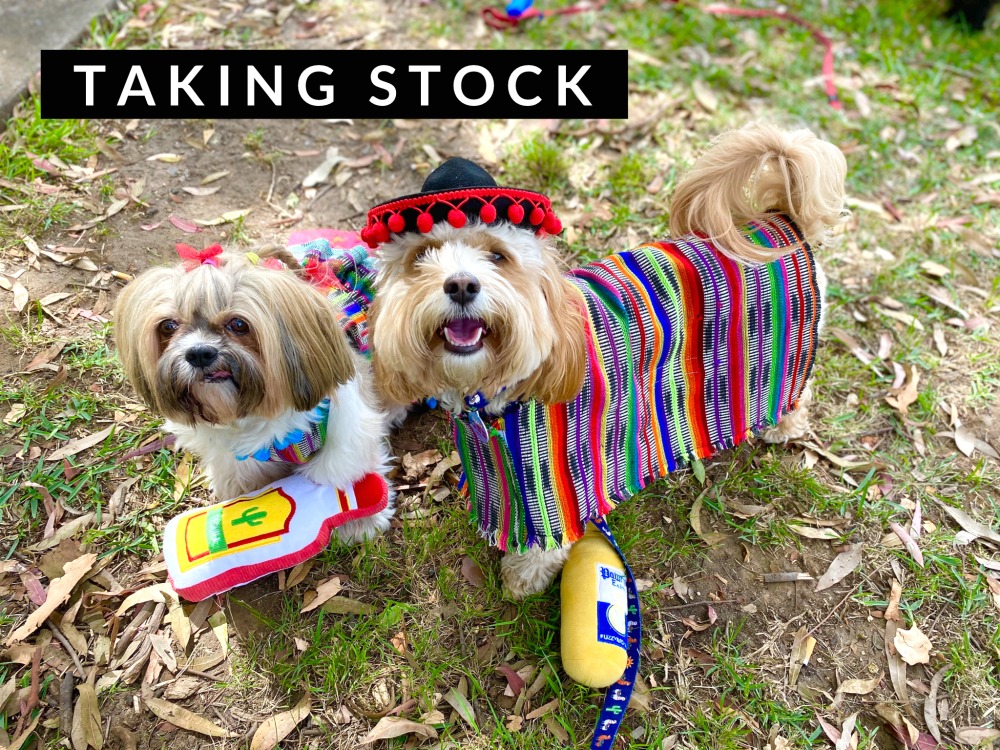 First things first, how cute do Teddy and his girl, Pebbles look in their Mexican get up? Honestly, I couldn't love this photo anymore!
Well, it's been a November to remember for all the right reasons. There's been fun, friends, food, furballs and even some carousing in the capital with a little bit of anxiety is on the side.
So before I launch myself into all things Christmas (and Chanukah) I'm going to take a breather and look back on the month that was. I'd love it if you joined me!
Making: This Chocolate Orange Rocky Road. The only problem is it tastes too good.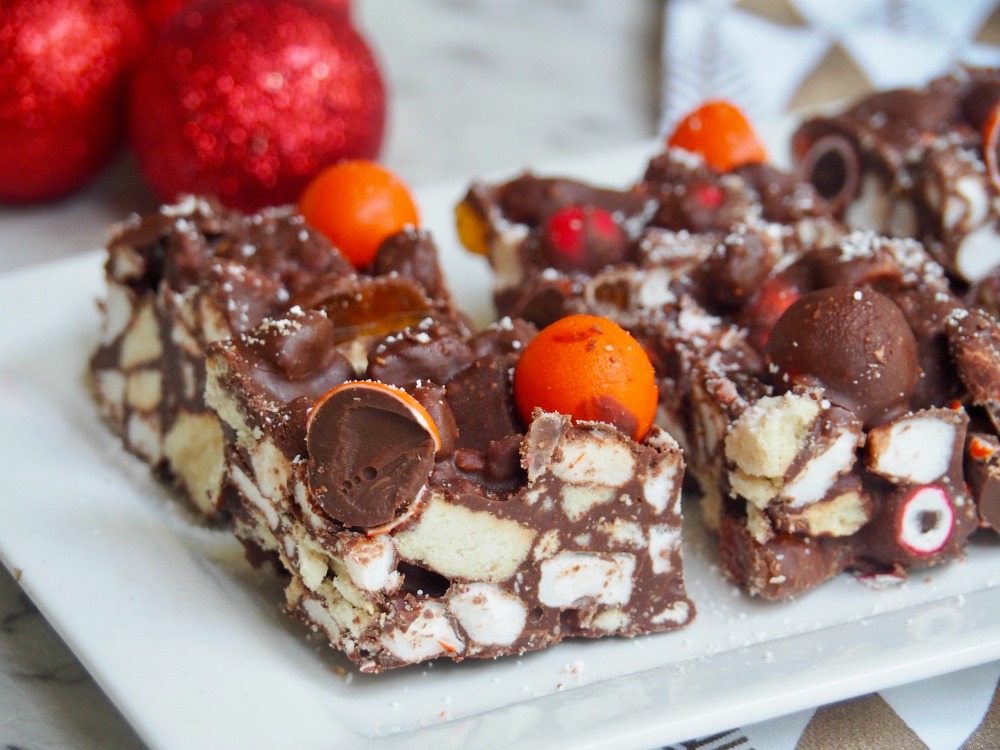 Needing: To get a wiggle on with all my Christmas recipes.
Cooking: These Pasta and Baked Tuna Balls – they're a staple in this house.
Drinking: Coffee and lots of it.
Rounding: Up all my rocky road recipes in one tidy blog post.
Reading: All the Christmas books ready for my forthcoming festive fiction post. Here's last year's post while we wait…
Watching: Schitt's Creek.
Bookmarking: All the Christmas movies I'm going to watch over the festive season.
Listening: To Christmas tunes.
Wanting: Another dog. Still.
Enjoying: A few days away in Canberra – a change really is as good as a rest.
Exploring: All the best dog friendly spots in the capital. We loved the view from Mount Ainslie.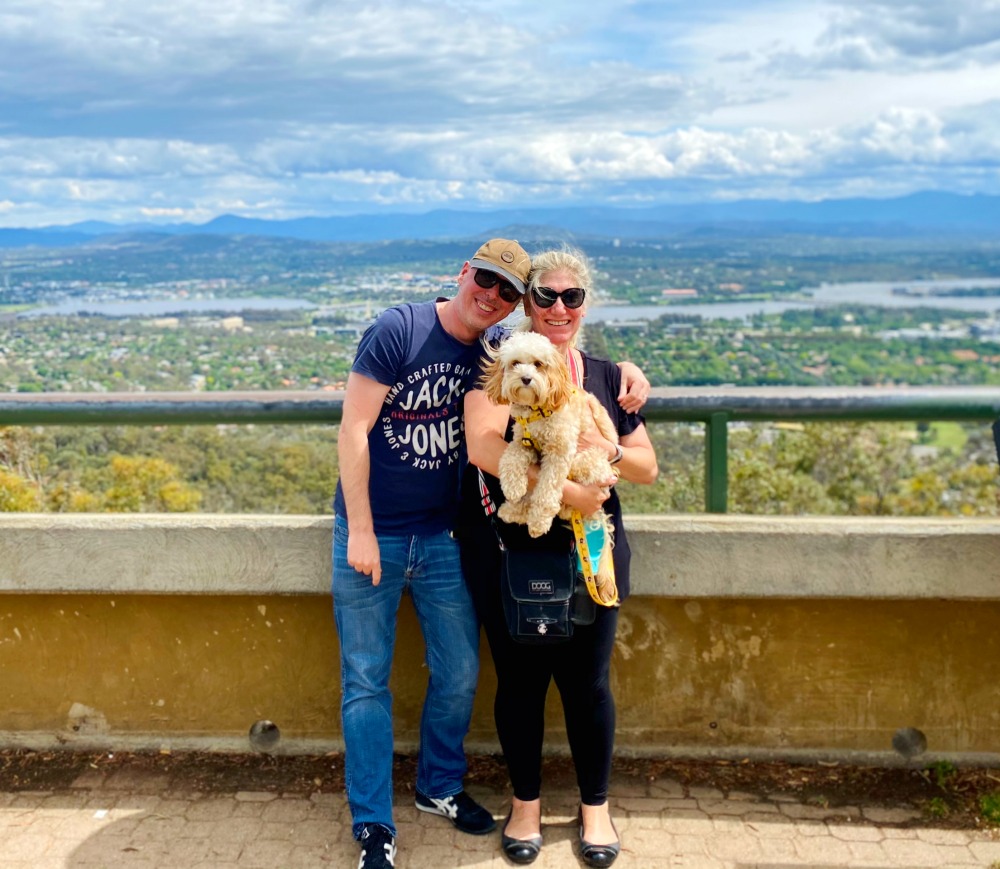 Upgrading: To the new to me, TM6. Excited would be an understatement.
Knowing: That this new butcher's block will be the closest thing I ever get to a butler's pantry.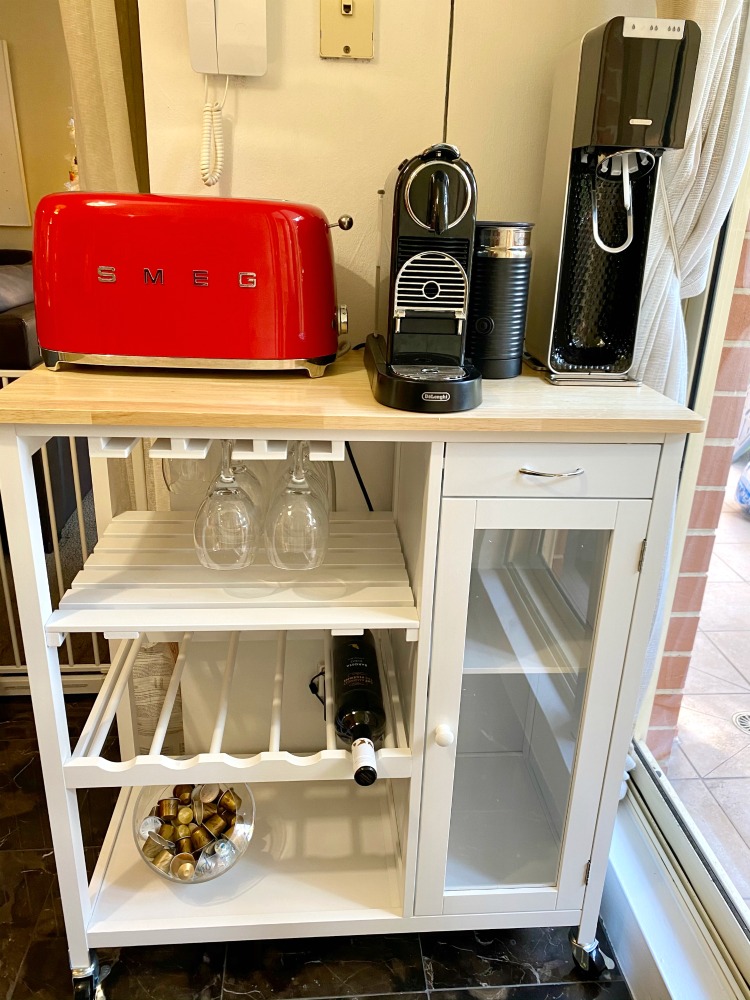 Reflecting: On nine years between me and my cancer diagnoses and the lessons I've learned.
Celebrating: Our 16 year meetaversary – how time flies when you're having fun!
Putting: Up the Christmas tree.
Swooning: Over our new crochet tree topper Santa hat.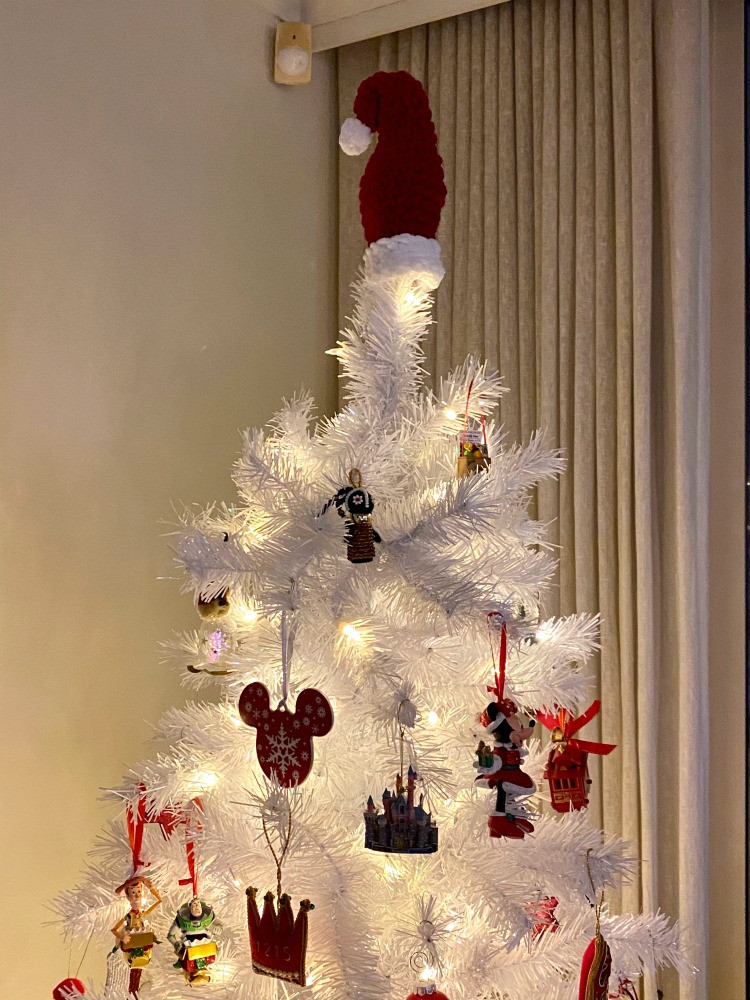 Looking: At the Christmas tree. It makes me so happy.
Treasuring: The memories we made finding all the decorations on our travels.
Liking: Long, summer evenings.
Loving: Puppy playdates with Teddy's friends.
Noticing: That Teddy and his sister Bella look so alike, I can hardly tell them apart!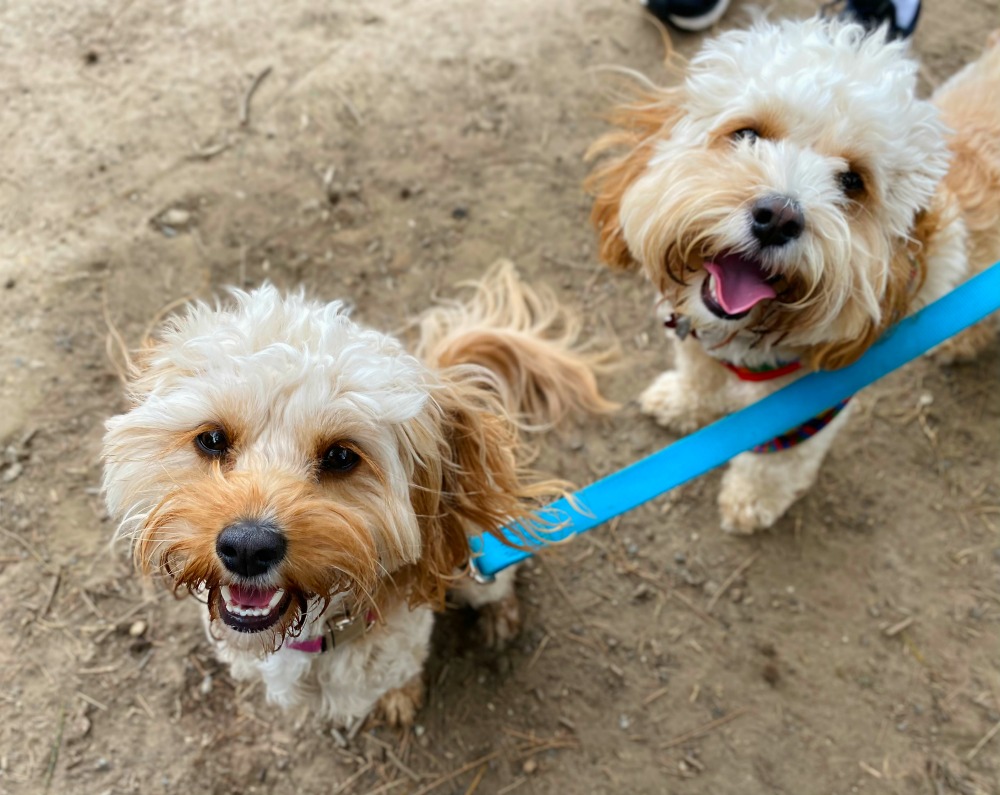 Attending: Dog pawties – Teddy definitely has a busier social life than his pawrents.
Smiling: At Teddy in his Mexican costume at Coco's Mexican Fiesta!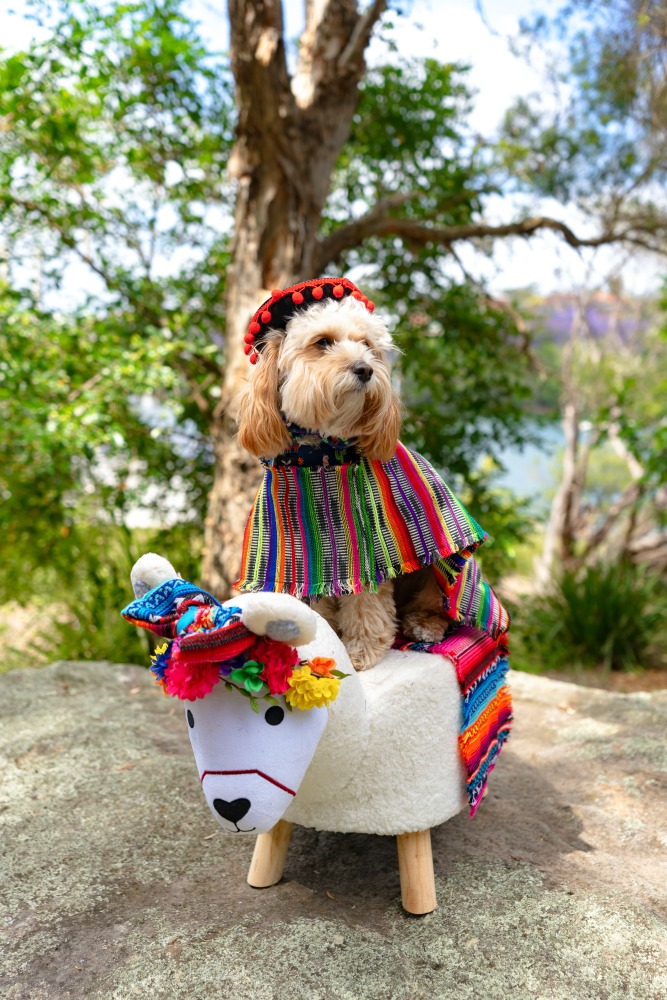 Marvelling: At how cute all the puppies looked. Seriously some of the dog outfits had to be seen to be believed.
Sharing: How to make this DIY Doggy Toy Box.
Opening: Dog shopping. Seriously, I need an intervention.
Getting: Excited about Teddy's Doggy Advent Calendar with it's emphasis on experiences not things.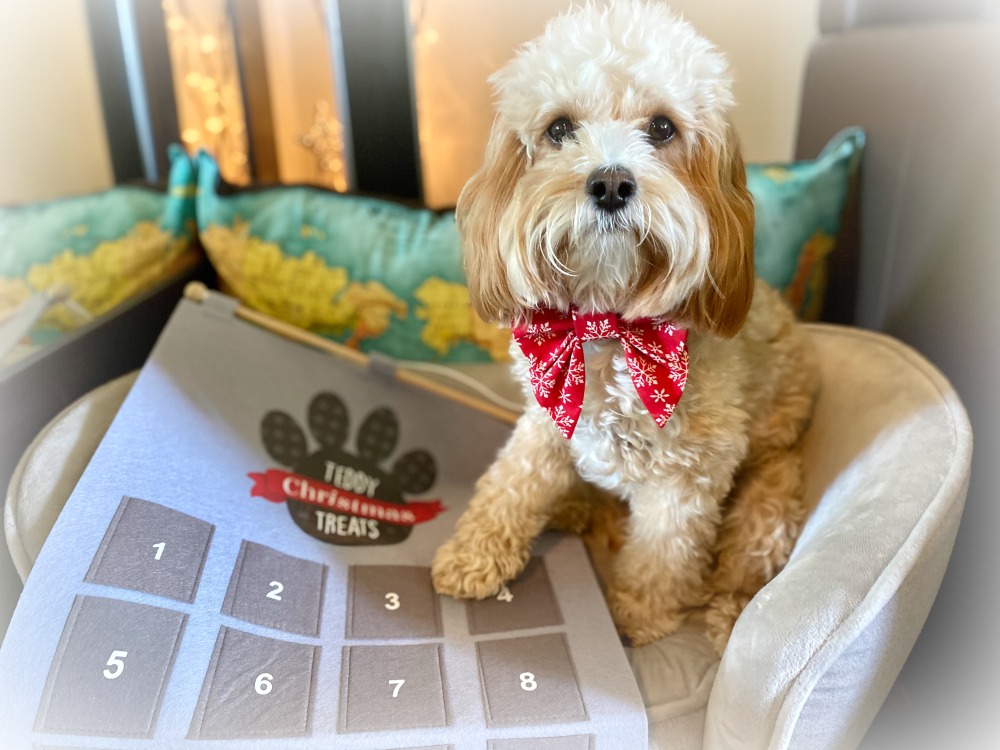 Finding: That joy is a great antidote to coronanxiety.
Packing: Two bags for this year's It's In The Bag campaign.
Giving: Instead of receiving with this reverse advent calendar for the Asylum Seekers Centre.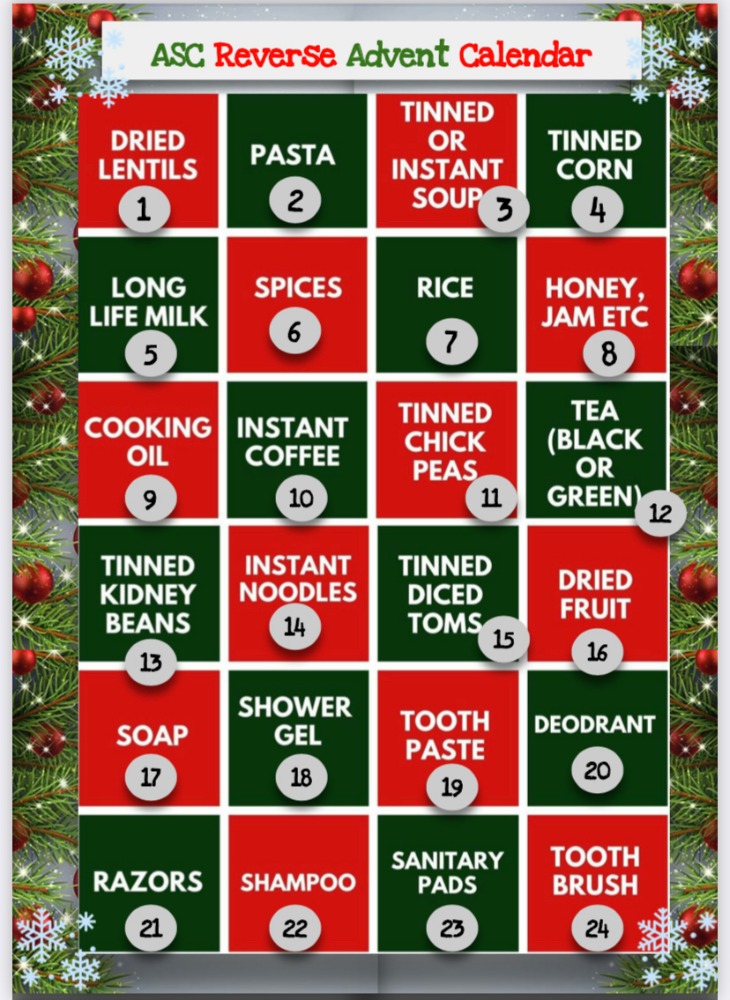 Sending: A care package to troops overseas – one of my favourite Christmas traditions.
Fangirling: Over author Milly Johnson in this interview in Author Corner.
Coveting: Milly's new book I Wish It Could Be Christmas Every Day
Smelling: This amazing Caramel Crunch candle from Peter Alexander.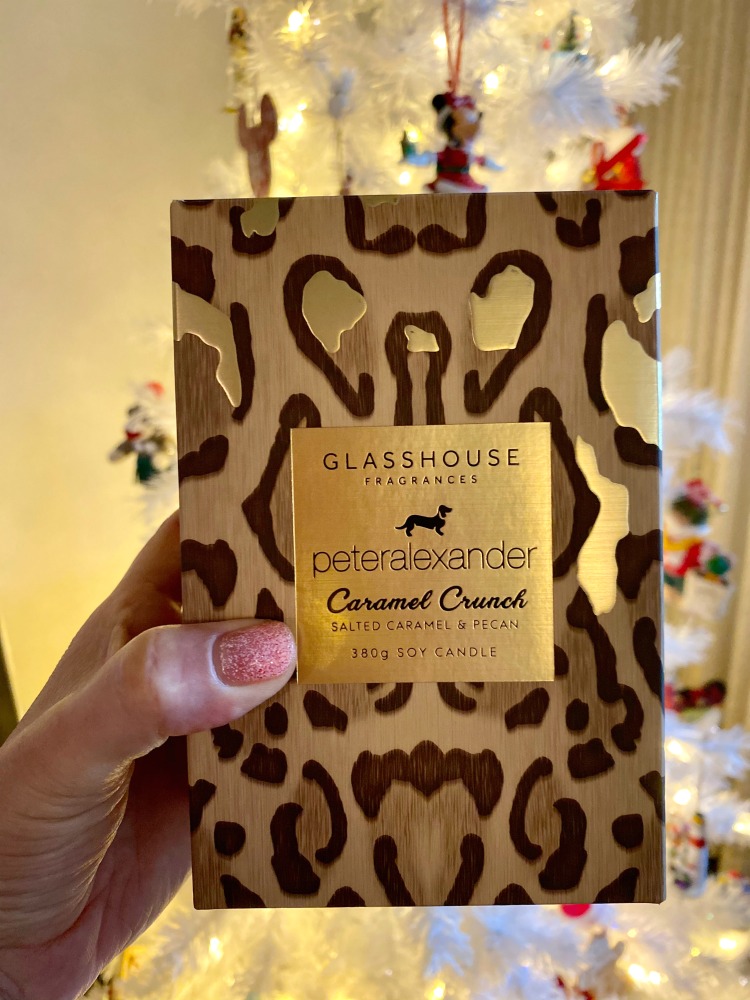 Wishing: There were more hours in the day.
Receiving: These beautiful flowers from my mumma.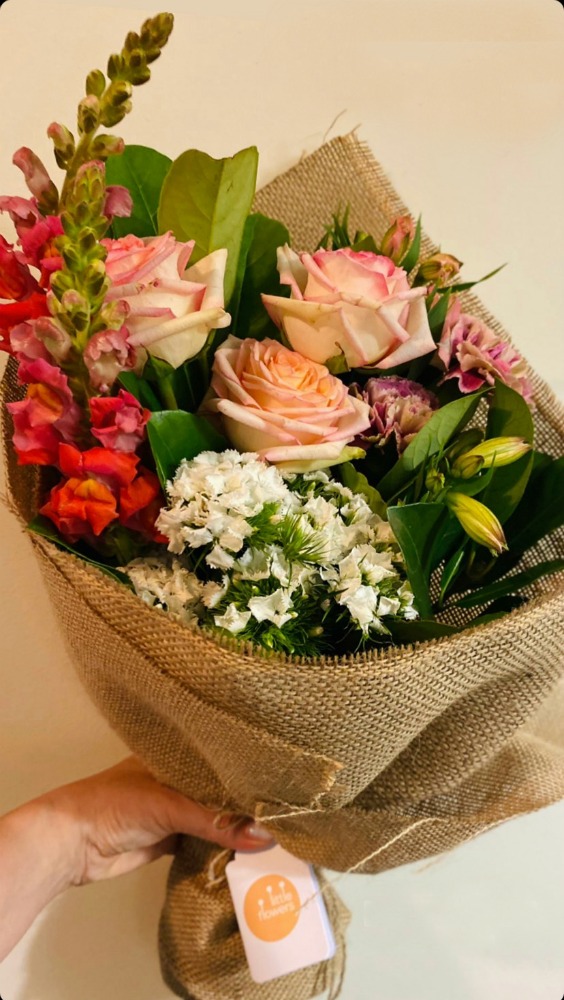 Feeling: Quite emotional and cautiously hopeful after the US election.
Worrying: About my friends and family in the UK.
Hoping: It won't be too long before I get to see them again.
Taking: One day at a time. I think these four words are my pandemic words to live by.
Do you celebrate meetaversaries too? What's brought you joy this month? Tell me all the things!
Some of the links in this post are affiliate links. If you click to buy the item, I make a little commission but you don't pay any extra.
Linking up with Denyse for Life This Week