February has been pretty fab.
It got off to a racing start with the Sydney Morning Herald Sun Run…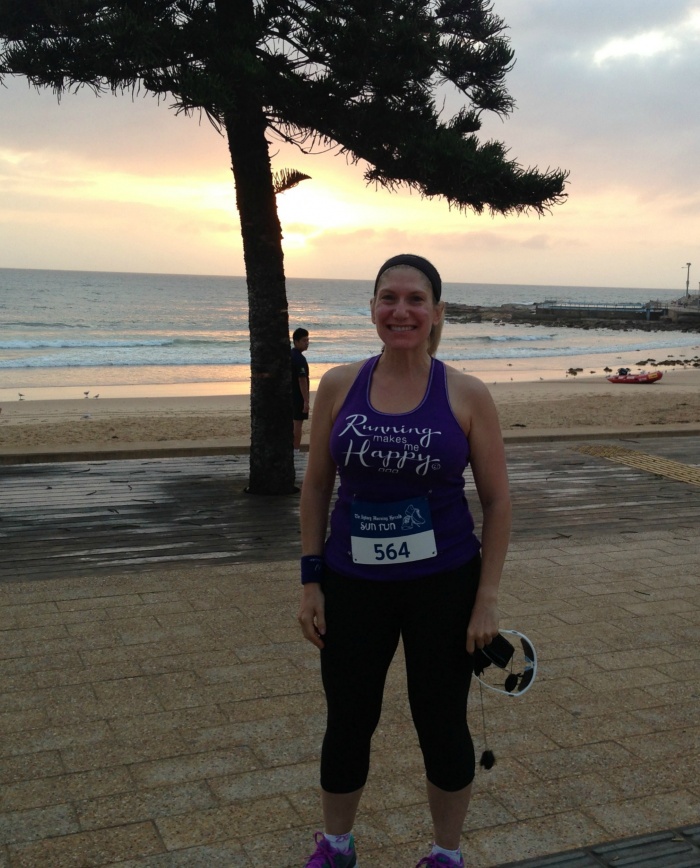 … and it's been non stop ever since! The fun just never stops.
February is  my favourite  because we get to celebrate our wedding anniversary and Valentine's all in the same month!
I was particularly excited because this year is anniversary number seven, and seven is my lucky number! We got the celebrations off to a roaring start with a night out at the Lion King. I've wanted to see this since it hit the boards in 1997 and it lived up to all my expectations… and then exceeded them. I have two words to say to you, Hakuna Matata!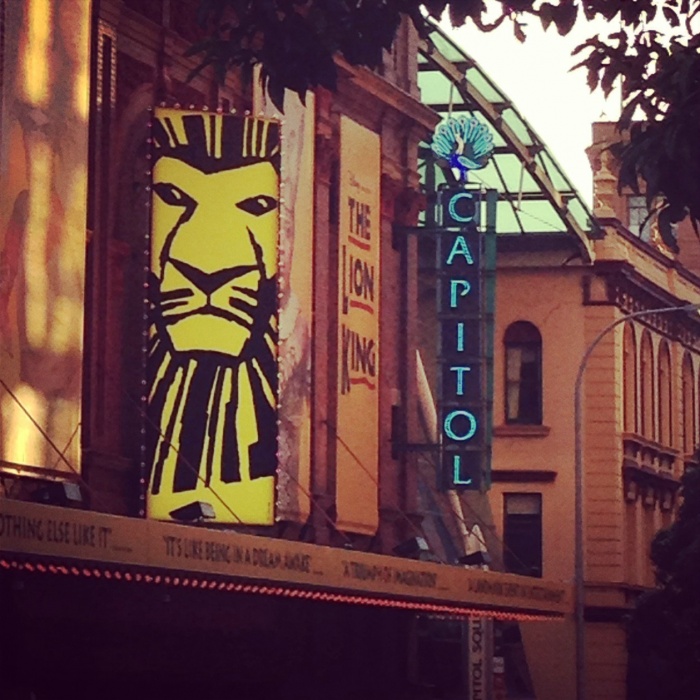 Then we headed North for fun with friends in Woop Woop…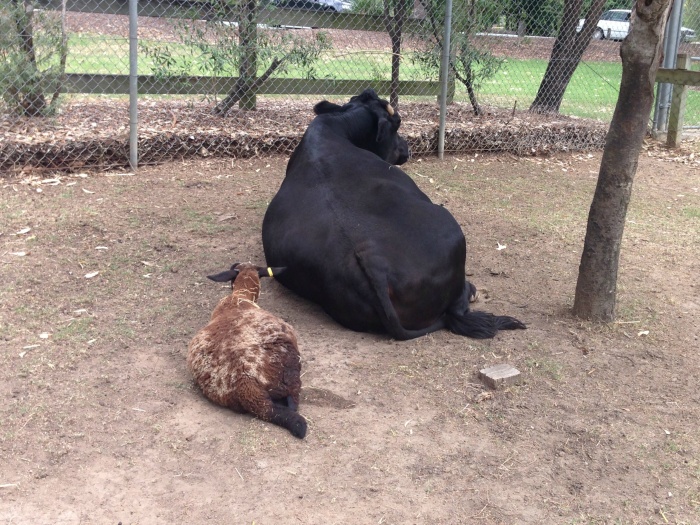 before we headed off for a love-cation in Brisvegas. Love was in the air, and so were we, 60 m up in the air, to be precise on the Wheel of Brisbane. We got a great sky high view of this awesome city.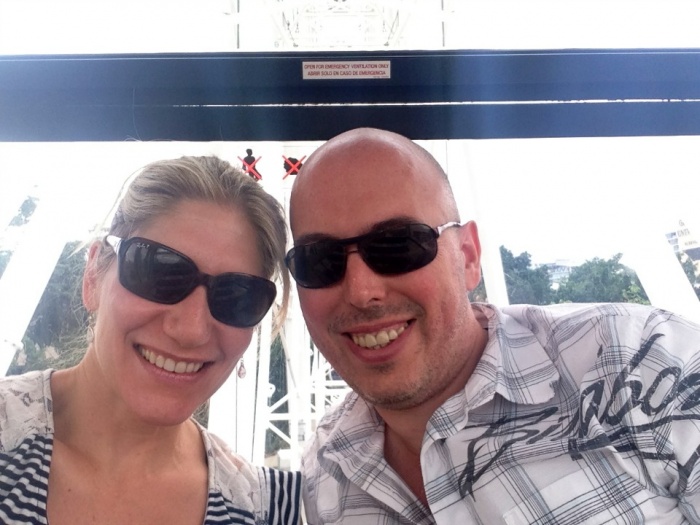 Actually it's amazing how much you can fit in in an overnight stay in Brisvegas without running yourself ragged. You can find out what fun and frolics we had here.
I loved meeting up with Steph from Mama Marmalade. We were insta-duced (as in introduced on Instagram) by our lovely mutual Insta-friend Feisty Tapas, who's Spanish, a blogger and a dab hand with the Thermomix. She insta-duced Steph and I because Steph was an Aussie who had been living in London, I was a Pom living in Sydney and we both loved running. Steph and her clan are back on Aussie Terra Firma now and meeting up with this new friend was like meeting up with an old friend who you'd known forever.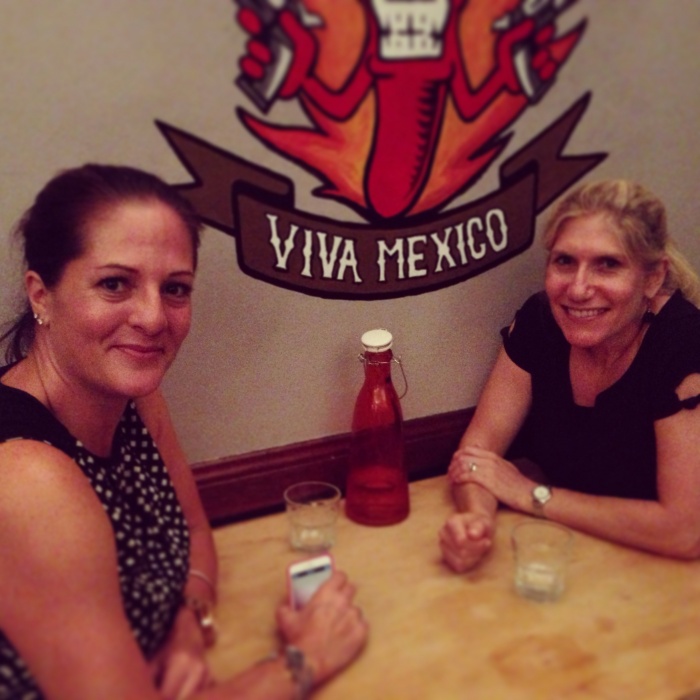 And if you think the insta-duce thing is a bit weird, wait till I tell you, we discovered quite by chance, that Steph used to live in my apartment! What used to be her bedroom is now the guest room! Strange… but true!  I'm funny about these things, I just know our paths were meant to cross.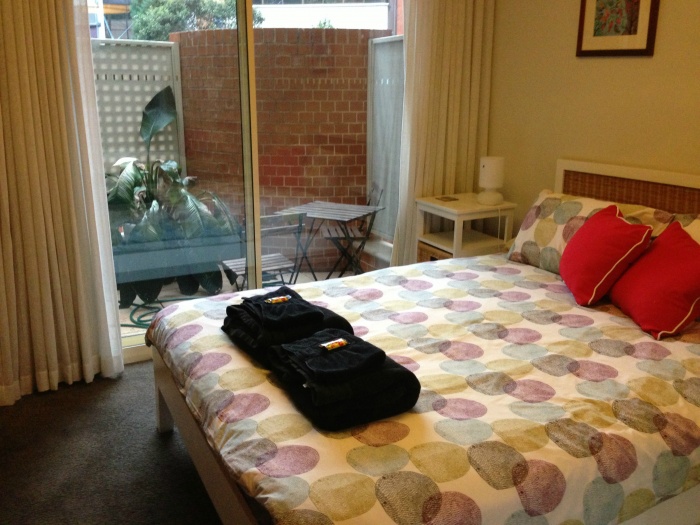 Valentine's Day was hot on the heels of  the anniversary. These days Valentine's is more low key than lavish,  but I did get a single red rose. Unfortunately, I didn't have a suitable vase but I valiantly polished off a bottle of wine in which to place my romantic bloom. See, sometimes you have to think outside of the box, or at least the bottle!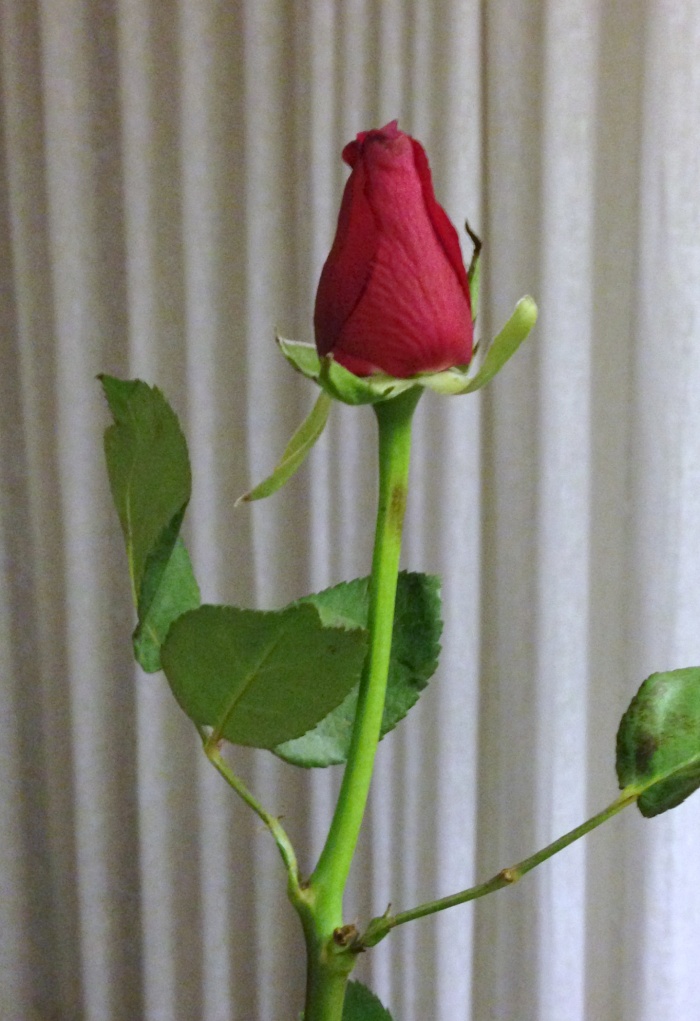 February was clearly the month to visit and be visited. Babs and John have the good fortune to be home swapping down under and popped across to see us for the weekend. It rained kangaroos and koalas but the wet weather couldn't dampen our spirits.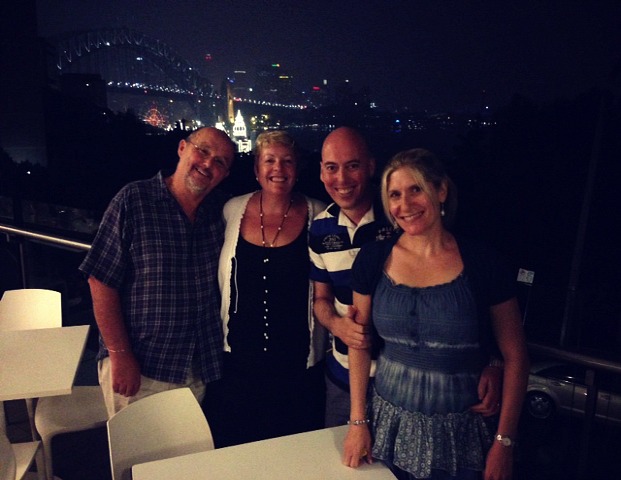 There was a quick turn around in the guest room, because after Babs and John left, the outlaws were hot on their heels. Sometimes as in this time, our home feels like a hotel, and I mused about that here.
 The busier I am the less I bake. February was the month of kitchen disasters, I didn't bake a lot but when I did I managed to sink cakes, burn biscuits and scald myself with wild abandon. However, the fudge factory is back in business and I can still make good Granola. It's our bestest breakfast ever!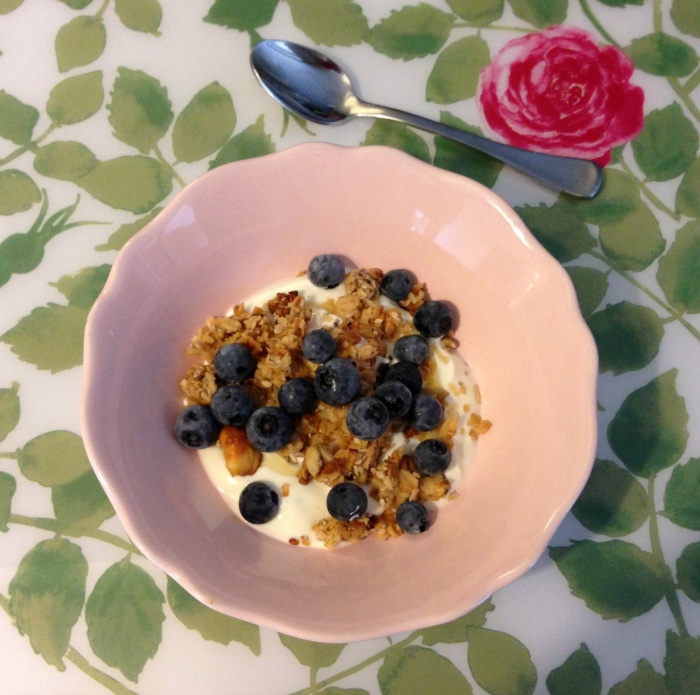 There were a whole heap of birthdays at school for some of my cutest colleagues. I managed to whip up a couple of the Naughty Chocolate Fudge Cake which is probably the easiest cake to make in the world. What I lack in cake decorating finesse, I made up for in ganache which I generously slathered over said baked goods.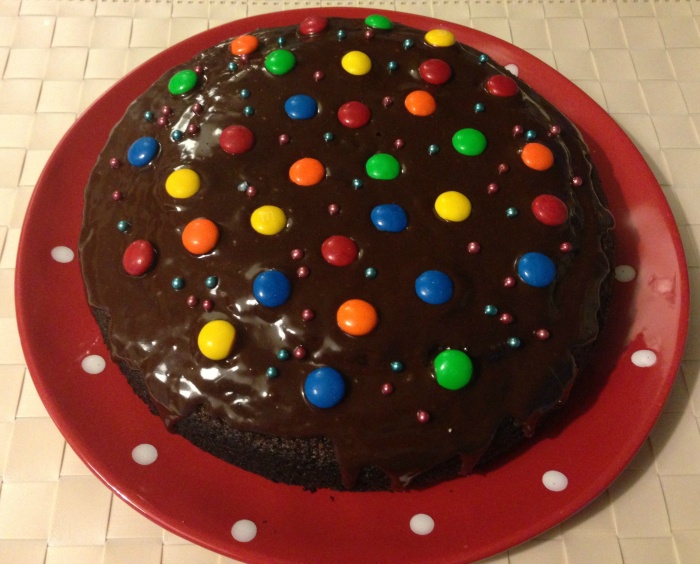 There was also the Thermomix Mixed Berry Yoghurt Cake which is one of my all time favourites. Cakes and the office are about as good a match as gin and tonic. And enjoyed just as much, if not more!
I had one of my bestest classes ever, full of the bestest people. Meeting such fantastic folk from the world over is certainly a perk of the job. Being presented with chocolates and a touching thank you card is another. I'll  really miss these guys!
Then outlaws arrived and we were flat out out and about. One of the things I love most about having visitors is that we get to be tourists in our own town. We're always finding some place new to see – and the views are always stunning! This was our view from Cockatoo Island.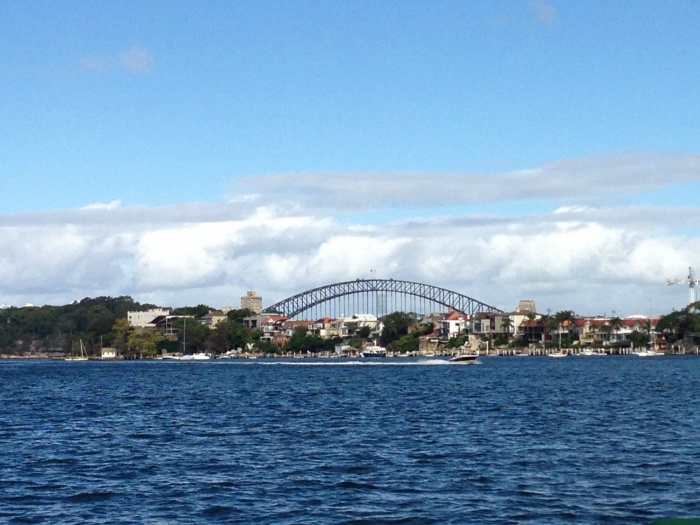 January was jolly, February was fantastic, so I really can't wait for more merriment in March.
What was the best part of your February? And what are you most looking forward to in March?