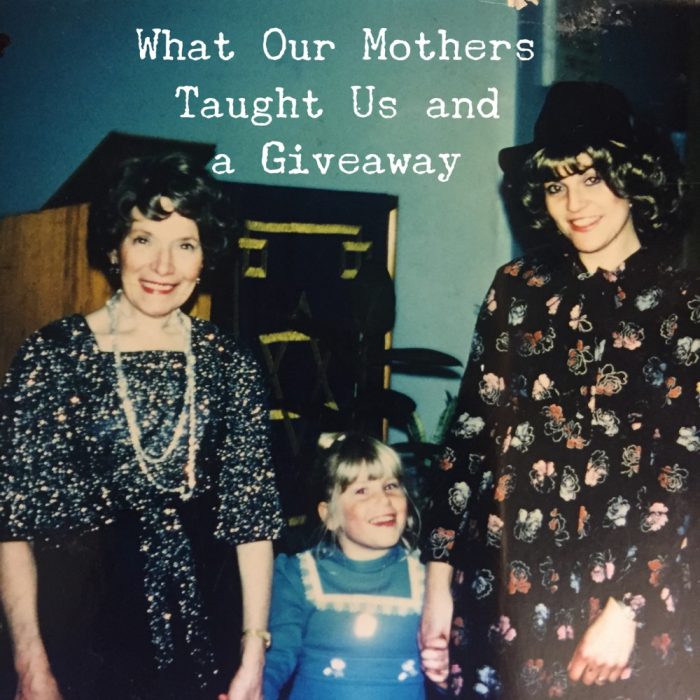 Mother's Day is coming and I am very excited about it for a number of reasons. First off,  I actually get to spend Australian Mother's Day with my mum, albeit in England where it is not Mother's Day at all but let's not split hairs, hey?! The other reason I'm excited is I've got this wonderful SodaStream Mother's Day bundle to give away . It's the perfect gift for any mum, but caring is sharing, so it's something that can be enjoyed by the whole family. Because everything is better with bubbles, amirite or amirite?!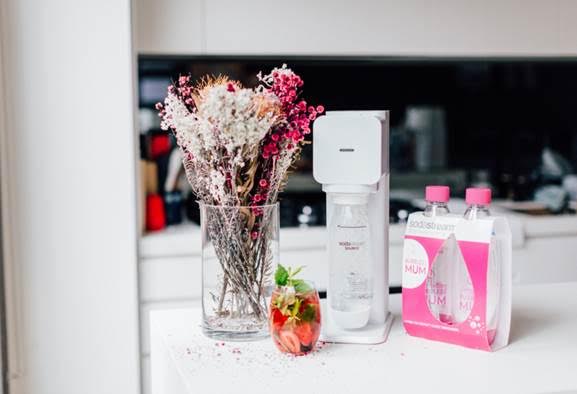 But that's not all. Next week sees the relaunch of the She's So Inspiring series and I am so excited about it, I could jive with a jelly baby. I think Mother's Day is the perfect opportunity to celebrate the women of awesome in our lives (or who have been in our lives), whether it be our mothers, or women who are like our mothers, they're all so inspiring. So with that in mind, I asked some of those inspiring women I interviewed what their mothers taught them and here's what they said…
My mum taught me to love, and not just love but really love. My mum has the kindest heart, and she really cares about people, and I learned that from her. She's also really patient, and compassionate. I also learned how to make some pretty mean rissoles from her too.
Read Chantelle's interview here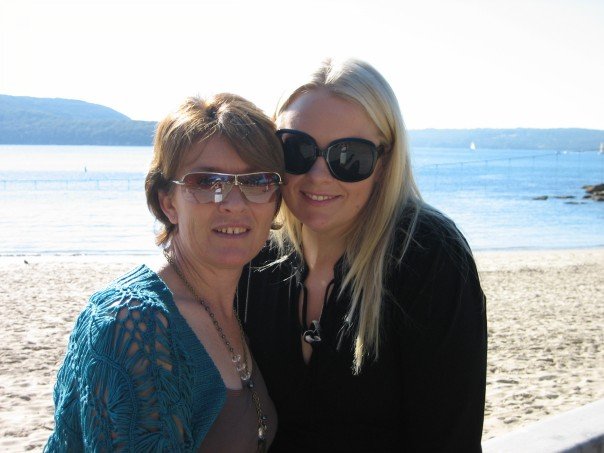 Christina from Mr and Mrs Romance and Hair Romance
My mum is never afraid to speak her mind and reminds me often that it's good to have an opinion and have confidence in yourself. She has always taught me by example as she's willing to give anything a go and she always stands up for herself. She's my biggest supporter and her unwavering belief in me inspires me every day.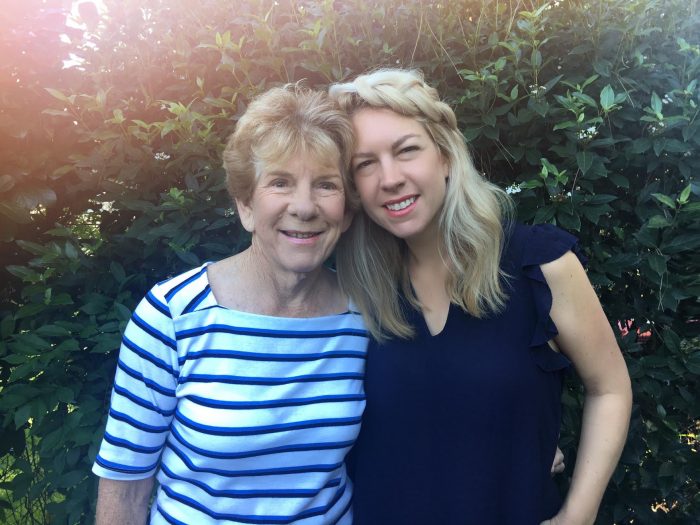 Read Christina's interview here
My mum has taught me to believe in myself, that you're better trying then never knowing. Even if it means to fail, because without failure we'd never learn or appreciate when we succeed.
She taught me to be creative have passion & fire in all you do and believe in. She taught me to cook, to think outside the box and try new things. I've learned to respect what you've worked for and what you have and if you do, it'll last forever.  Mum taught me to make your house a home and a place for your family to live and be proud of. She has always taught me to be loyal and just like her, I  would be there for a friend or family at a moment's notice. I would not be the woman I am today without her.
Read Kim's interview here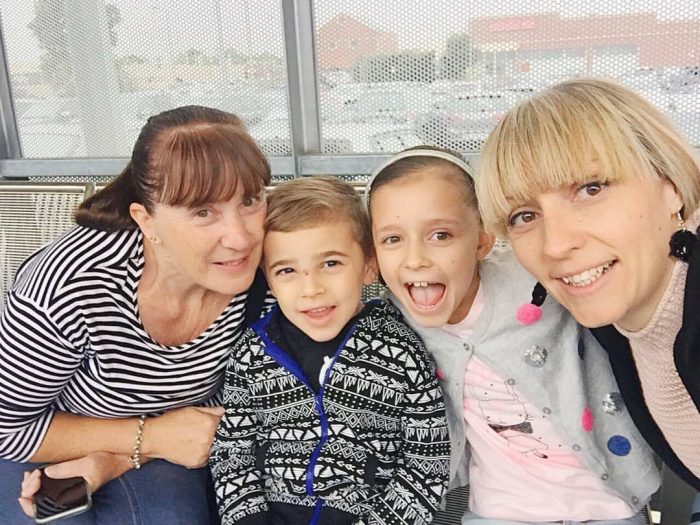 I learned that life is oh so fragile, things can go from your everyday routine one minute, to unimaginable tragedy the next.
Life may be short and fragile but this does not mean you ever stay focused on the negatives.
It means that you do what makes your heart happy, you say NO with grace more often, you rise about the trivial and you savour the simple moments that many are denied.
My Mum may have only lived for 48 years, but in that time she managed to teach me pretty much all I will ever need to know about this crazy beautiful life!
Read Lisa's interview here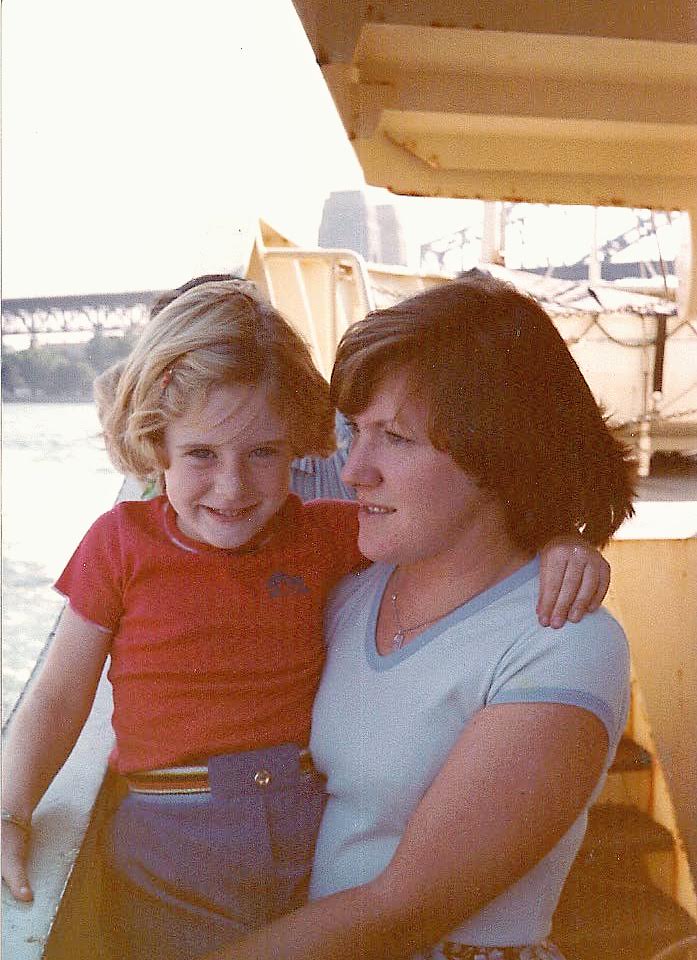 After an initial reluctance my mother has gradually taught me all of her delicious, beloved Chinese and Singaporean recipes. I know that it wasn't easy for her. Giving out her recipes is like giving a piece of yourself and it isn't common among her peer group to just lightly give them out even if you are kin. These women keep their recipes close to their chest like armour.
Read Lorraine's interview here and check out her mum's recipe for Curry Puffs and famous wontons!
I was blessed to have a step mother who cared enough about me, to impart her many life lessons. The most important lesson I learned from Eleanor, was to live my life with personal integrity. That without living a life true to myself, I would become lost, that I couldn't contribute to a healthy and happy life for those I loved, without putting my needs first. As a mother and a step mother myself, this is often the hardest of all lessons to learn, I am important enough to put myself first when I need to.
Read Nicole's interview here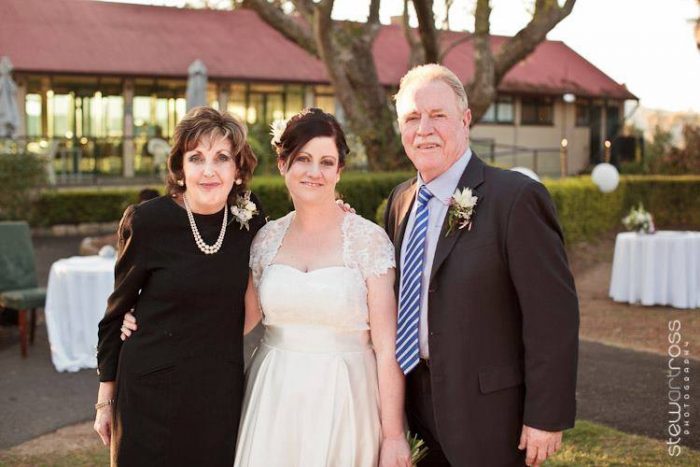 My mum taught me to manage other peoples' difficult behaviour. I saw her manage really troublesome relationships by stopping arguing and having conflicts. She taught me that 'when one person stops playing the game, the game stops.' It took me years to get good at this, to learn to disengage when people become difficult, but I can mostly do it now. Thanks, Mum.
Mum also taught me to 'Keep It Simple,' and to detach from others… but with love.
She's still teaching me, how to suffer without feeling sorry for yourself or burdening others.
Read Seana's interview here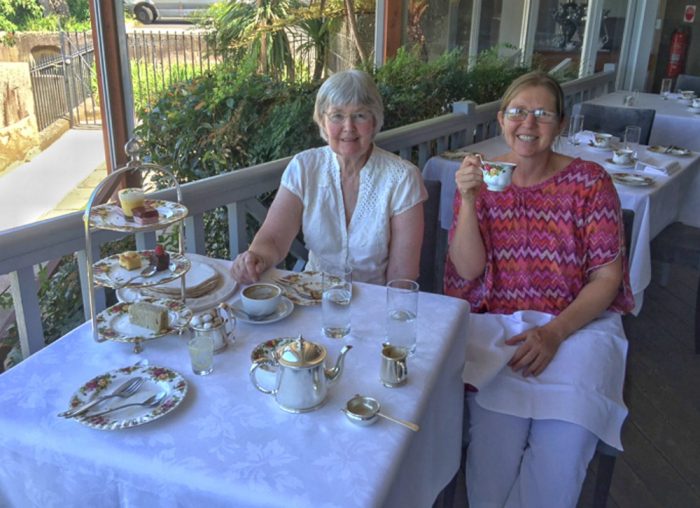 Steph from Mama Marmalade
My Mum has always said "you must always be an honest witness to your own life". She said as you age people tend to change their life stories a bit and alter the truth.
She also says "whoever you choose as your partner must always bring out your best. You should shine when you're in their company. If you don't they're not the one for you"
She also repeatedly says women need to look after their sex life throughout marriage but it's just super awkward and totally weird when she says it ALL the time so I shut her down and tell her that subject is off limits to her!
Read Steph's interview here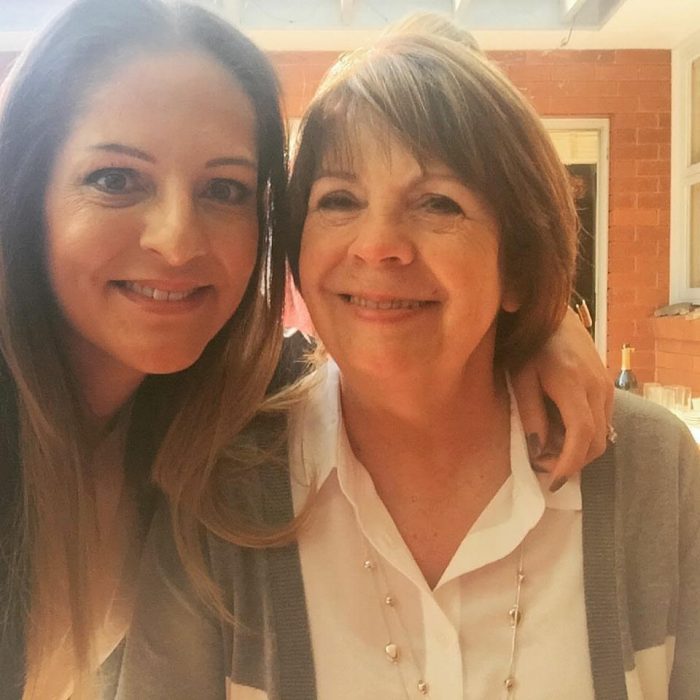 My Mum has taught me SO many things. One of the most important lessons she has taught me though is to be able to laugh. It's fundamentally the core of who I am. No matter how hard shit is, I have to find the humour in it. From the just standing there laughing to myself because 'what the f**k just happened' to the 'my spine is crooked and hurts everyday of my life, but wonky people are the best people' attitude..there will always be a smile in there somewhere and its because of her. I can be serious AF. But I will no matter what, find the line of fun and humour in every situation. I make being serious even fun or funny.
She has had SO many amazingly hard things thrown her way in her life. Her body was burned badly as a two year old. And that was just the beginning and yet she is possibly the happiest most positive person. Even when shit gets bad, we can somehow find the funny side to it. And I hold it close to my heart because my brain is a wild wind of fire at times with mental illness….I need to be able to retell the tail of my last panic attack with seriousness yes, but end it with a joke. Because if we can't laugh, whats the f***ing point really? My mum deserves to be human of the year EVERY year.
Read Jayde's interview here and her mum Karyn's interview here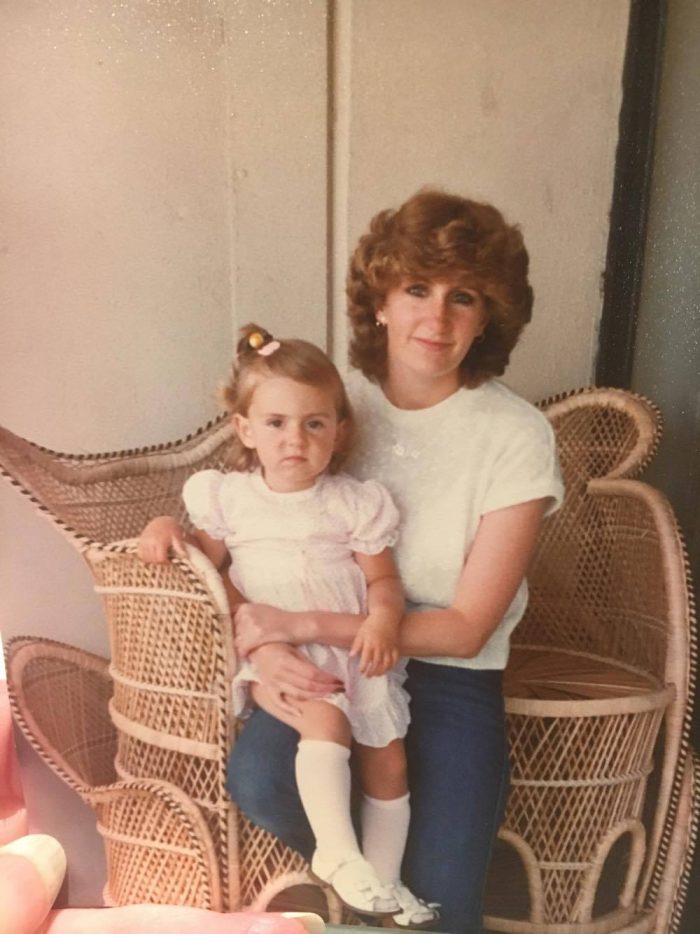 Sonia from Life, Love and Hiccups
My mum has taught me about the value of patience and she has taught me the importance of not sweating the small stuff and not dropping your pants in panic at the first whiff of a 'situation'. She taught me all of that…. but that's not to say that it's actually sunk in and made much of a difference because I'm still pretty much an impatient drama queen… but I aspire to be more like her.
My mum was diagnosed with leukaemia last year, but she refuses to let it be an issue. It's a king size pain in the ass – yes! A total inconvenience even, but if she has her way – that is pretty much all she will ever let it be and nothing more.
It's that fighting attitude my mum has that motivates me. It also bemuses me and inspires me and it fuels my own burning desire to wherever possible… never allow the hiccups in life to be more than that – just an inconvenience.
Happy Mother's Day Mum… I really am very sorry that I stole all the tins of smoked oysters and used up all of your good Clinique foundation.
Read Sonia's interview here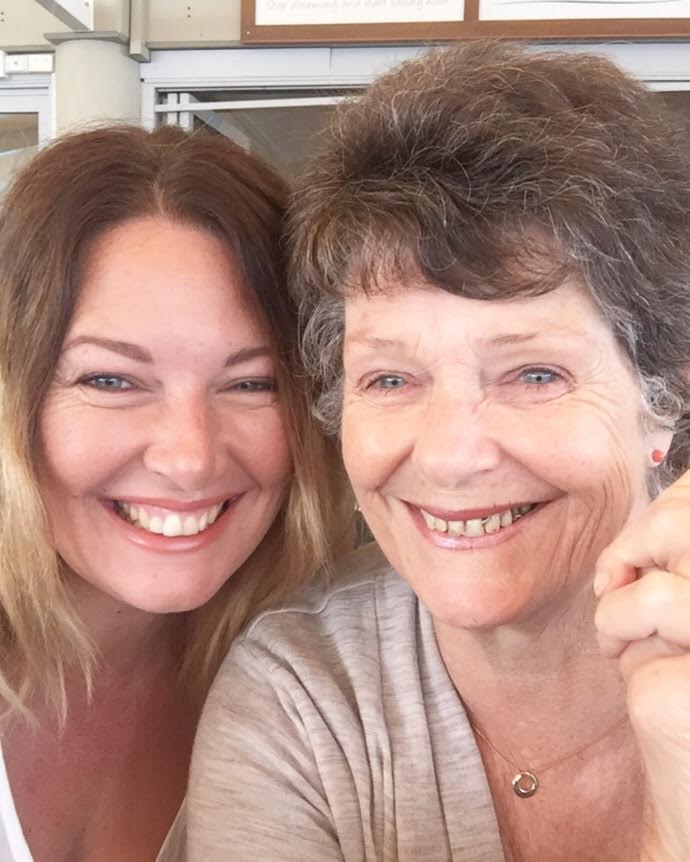 My mum
My mum taught me to look your best when you go out because you never know who you're going to meet. Of course, she's always right because the one day you leave the house with bed hair and no bra (please tell me it's not just me that does that,) you'll bump into someone you know. Similarly, she taught me that every day is a good underwear day.
My mum has always been my biggest cheerleader and has believed in me, even when I haven't believed in myself. Most importantly, my mum taught me independence, resilience and has always led by example. She always tells me that no matter how tough things seem, winter always turns to spring. It's the law of the universe.
My mum also always tells me that mum is always right, and having read through everything my friends learned from their mums, and what I learned from mine, she's not wrong (just don't tell her I said that, ok?!)
Read my mum's interview here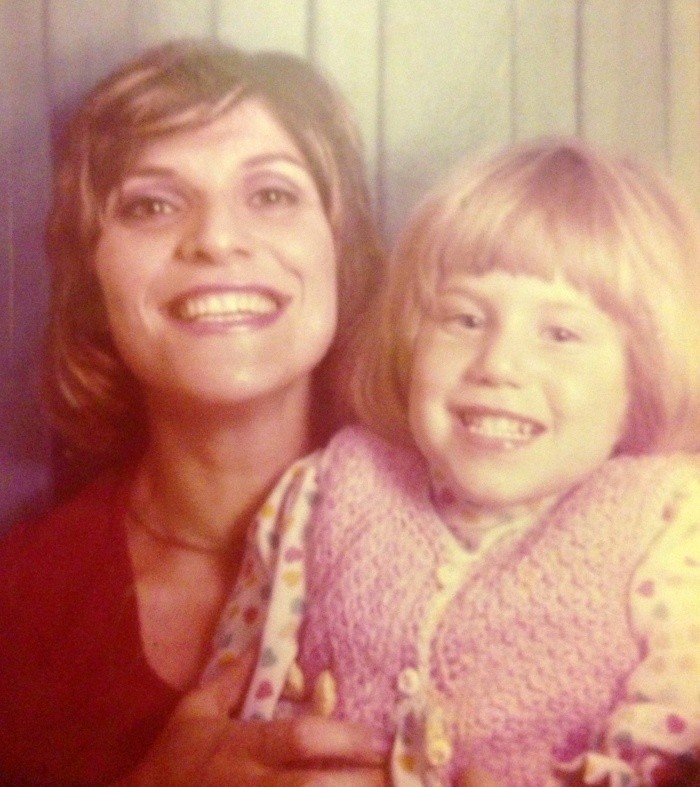 Now, to be in with a chance of winning the SodaStream Mother's Day Bundle (valued at $130) all you need to do is leave a comment telling me what your mother taught you.
The giveaway has now closed. Congrats to Grace who will be enjoying lots of bubbles this Mother's Day.
Now here's the Terms and Conditions (AKA the boring bits!)
1. The prize is  1 x  SodaStream Mother's Day Bundle (worth $130) and will be judged from the eligible entries.
2. This is is a game of skill. Chance plays no part in determining the winner. Each entry will be individually judged, based upon individual creative merit.
3. To be eligible you must leave a comment sharing what your mother taught you.
5. Only one entry per person.
6. The giveaway is open to Australian residents only (sorry!) and is not transferable.
7. The giveaway opens Tuesday 25 April 2017  and closes midnight Tuesday 9 May 2017.
8. The winner will be announced on the blog and notified via email.
Linking up with Kylie for IBOT