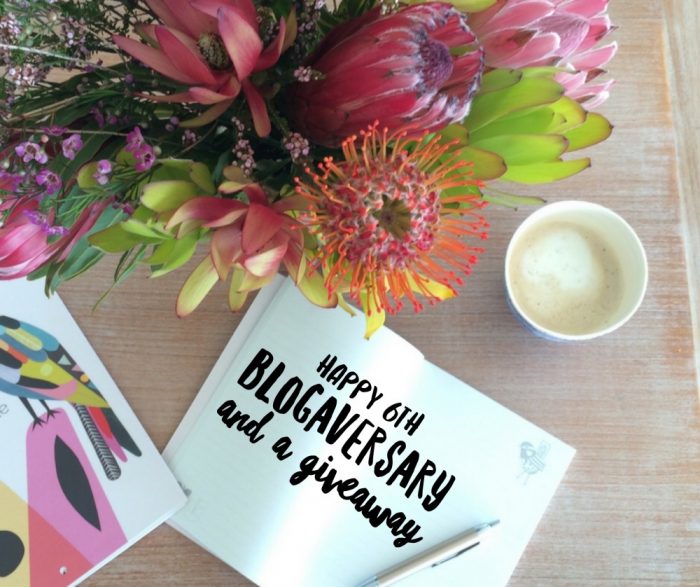 Can you believe this time six years ago, I was in isolation, oozing radioactivity and emptying my thoughts on to my computer to start this here blog! That makes me feel so old. It seems like yesterday!
Over the last six years, I've published a whopping 1,834 posts but today, I'm sharing my favourite dozen posts of all time – six personal and six recipes. Stay tuned to the end of the post though, because there's a fantabulous giveaway from I Still Call Australia Home!
So let's kick off with six of my favourite personal posts. Are you ready? Let's do it!
She's So Inspiring – Julia Watson
Truth be told, the She's So Inspiring series is one of the best things about this blog and I am so grateful to all the amazing women who have shared their stories here. Asking me to pick a favourite interview is like asking asking a mother to pick her favourite child, it's just not possible. However, Julia's interview will always be bittersweet because she's the one inspiring woman who is no longer with us.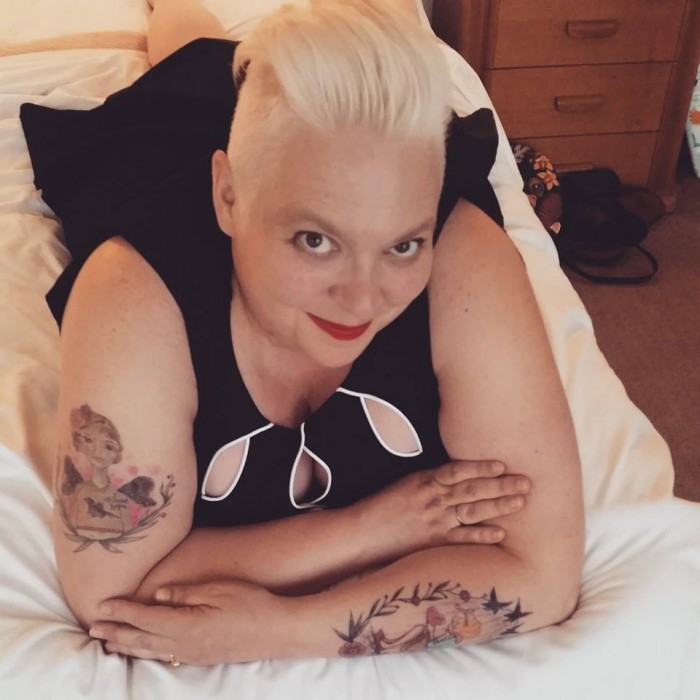 My emotional raincoat is my favourite accessory. I needed to "wear" it  a lot in 2014 but I've worn it more than ever in the years since. It's my invisible shield of self preservation against all the bad stuff that's going down. Do you have one too?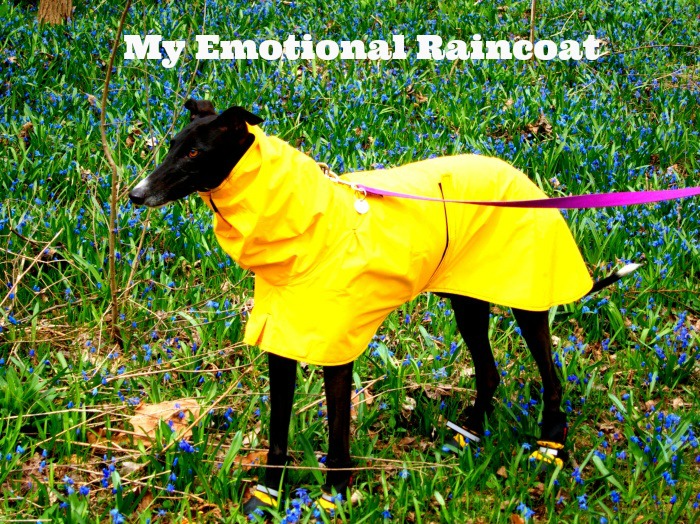 Life Lessons From a Cucumber Sandwich
That one time at tea time when I learned an important life lesson. It reminds me of that quote, "never stop learning, because life never stops teaching." No matter how old you get (or how many sandwiches you eat) you never stop learning. True story.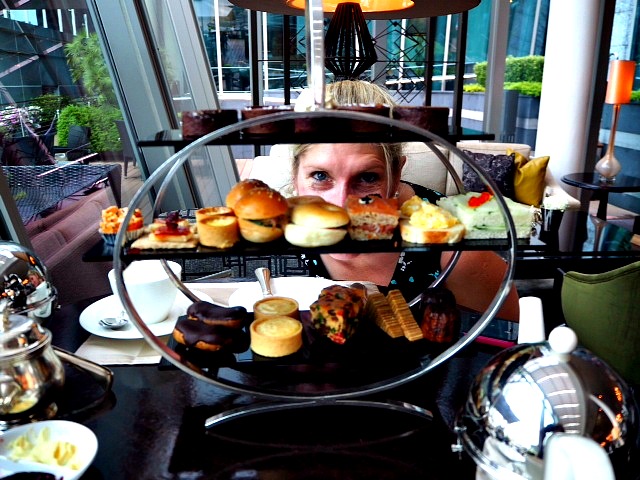 I've said it before and I'll say it again, thank you for my friends. Especially the ones whose paths I would never have crossed if I hadn't started blogging. Perish the thought! The friends I've made because I blogged are my far and away best blogging perk.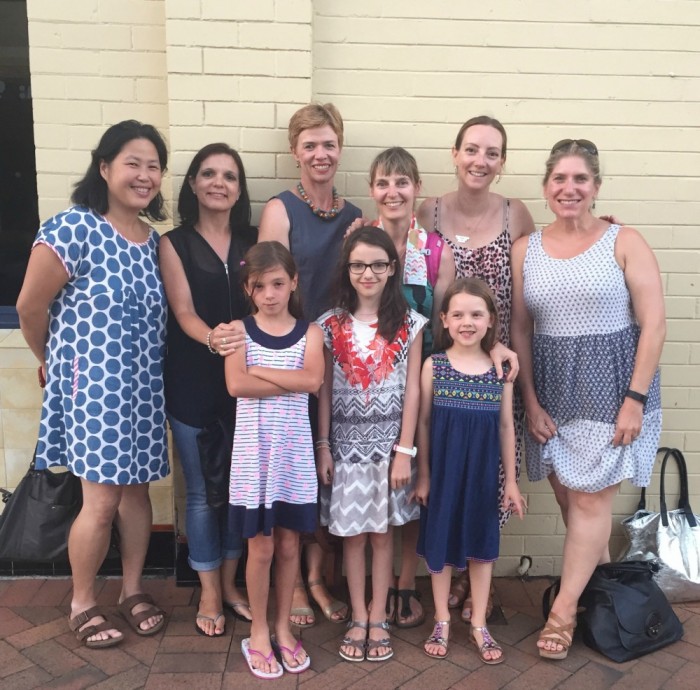 This was a merry old trot down Memory Lane. Sometimes you need to look back just to see how far you've come. That said, I know I'm only as good as my next check up, but gee, it's been an action packed six years. I wouldn't change a thing (except maybe get a refund on my $2000 butt injections and of course, reverse David's stroke.)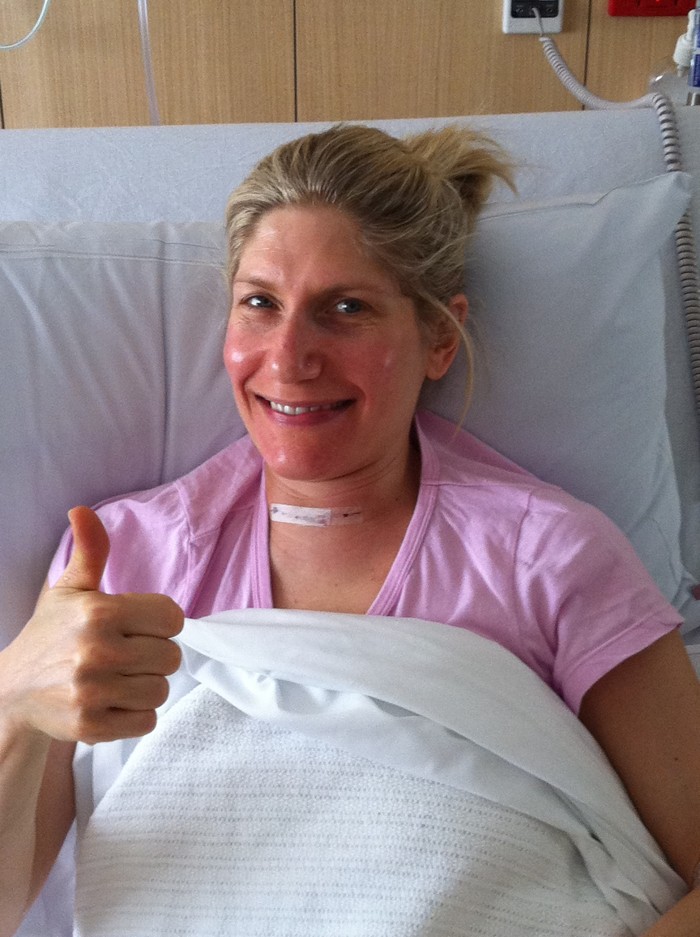 Talking of David's stroke, I thought it only fair to balance out this post with his and hers hospital pictures. Taking the tongue out of my cheek, I must admit that being on the other side of the hospital bed and seeing David in it was all my worst nightmares come true. However, if it's one thing cancer taught me, it was resilience and how to find the flip side. Because there is always a flip side, even if sometimes you just have to look a little harder to find it.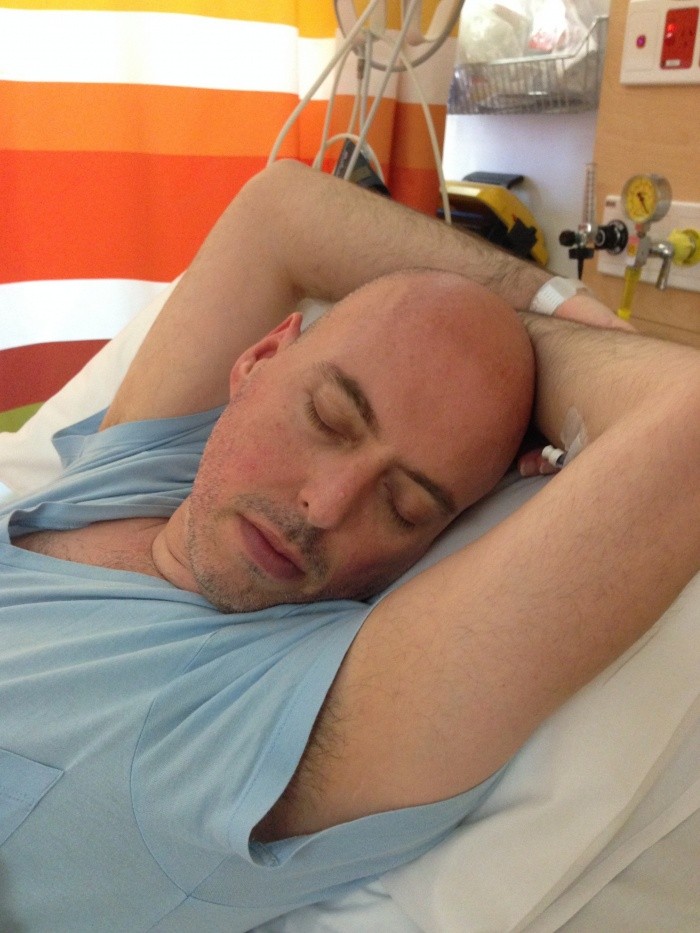 I've been brought up in a  family where to feed me is to love me, so it probably won't surprise you to learn that some of my favourite recipes are those that have been shared by my favourite people.
Auntie Sandra's Champion Chicken Soup
My Auntie Sandra is the most amazing cook and her chicken soup is the stuff soup legends are made of. I am so glad she shared her (now not so) secret recipe because we basically live off this in winter and/or when we're sick. It's like a hug in a bowl. They don't call it Jewish penicillin for nothing, you know!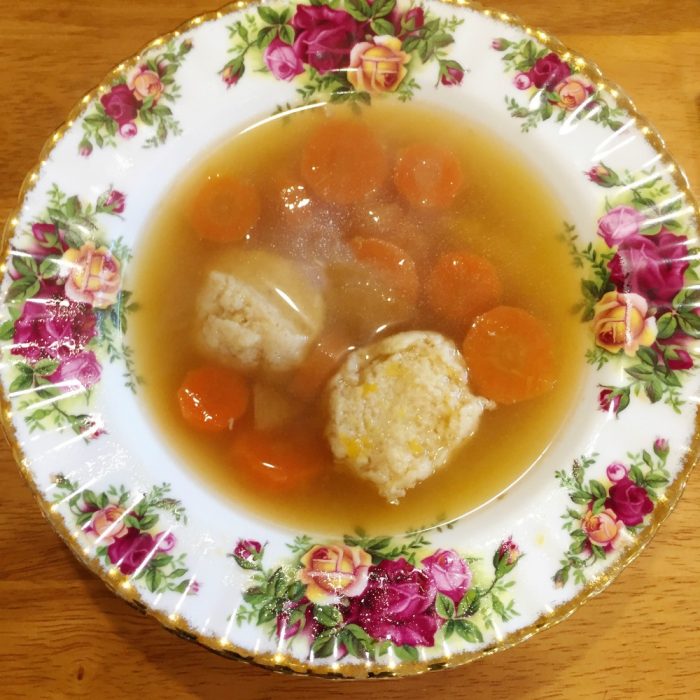 Nana's Best Ever Bread Pudding
Keeping it in the family, this was my nana's speciality a la maison. It's such an old skool dessert/pudding/cake that I hardly ever see it in British bakeries anymore and I've never seen it in Australia, except in my kitchen. It's cheap, easy and totally delicious and you'll never find a better way to upcycle stale bread!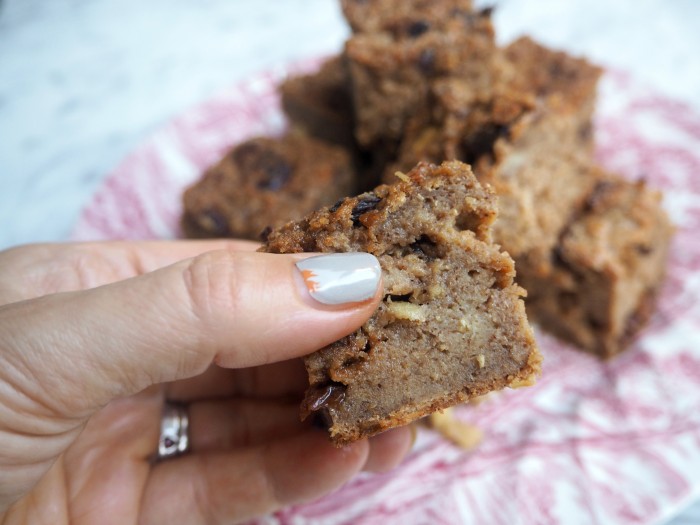 Thermomix Best Baked Cheesecake
Well technically, this is my old neighbour Mary's recipe but my mum adopted it as her own, so it's a Mum and Mary combination. I've adapted the recipe to the Thermomix but you can make it easily without. This cheesecake is everybody's favourite, even David who is this house's resident (and super harsh) food critic. This is his far and away favourite cheesecake and the only dessert that he'll nearly beg for. Bake it yourself and you'll see why!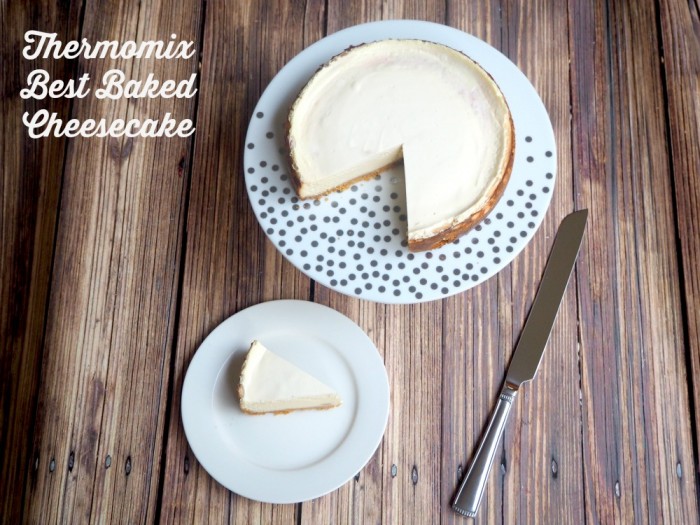 Being an only child with a small but perfectly formed immediate family, I have extended my clan by having friends that are family and Dharish is one of those. Aswell as being one of my bestest friends in the whole wide world, a treasure inside and out and our one and only bridesmaid, she is also the Queen of Curries. I was so pleased she gave us this recipe when we left London so we could recreate her kitchen magic here in Australia. I converted the recipe to the Thermomix but whether you make it on the stove or in the thermie, you're in for a treat. This is one of the most popular recipes not just at our house but on the blog proper, taste it and you'll see why!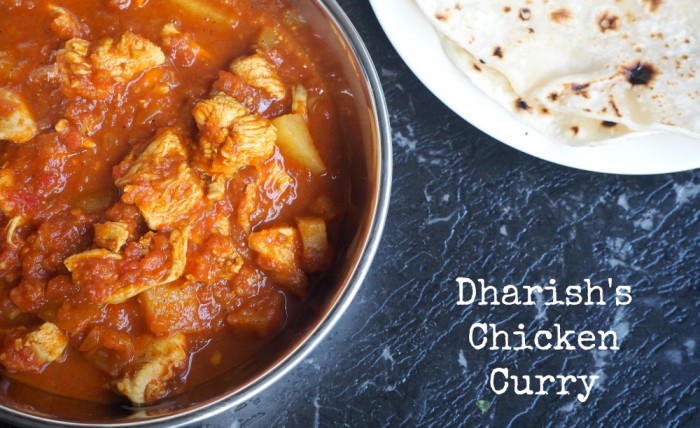 When you have a food blog and you're always developing new recipes, there's always new things on the menu. This pulled pork however, is a regular feature on our meal plan because not only is it great on it's lonesome but it's can also be upcycled in so many ways like in this Pulled Pork Asian Salad, these Pulled Pork Stuffed Sweet Potatoes and this Asian Pork Noodle Salad. This recipe is low iodine and my only regret is that I hadn't developed it when I was on the low iodine diet. Terrible timing on my part!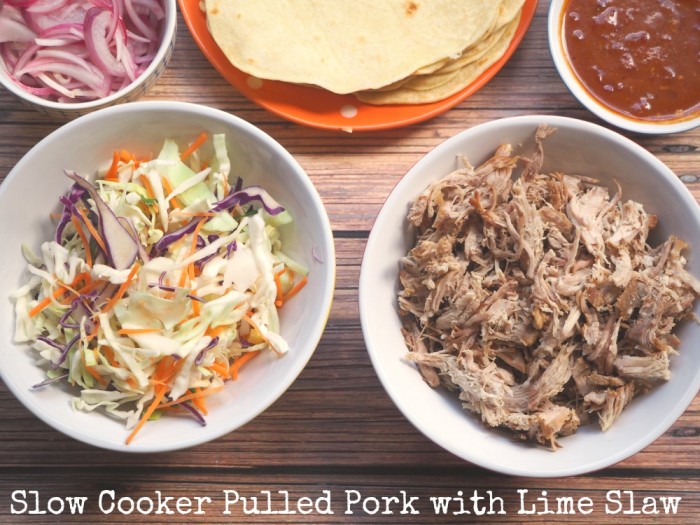 This fudge is my edible calling card. It's caramelly and creamy and a fudgegasm is guaranteed. It's my go-to gift for giving and it never fails to disappoint.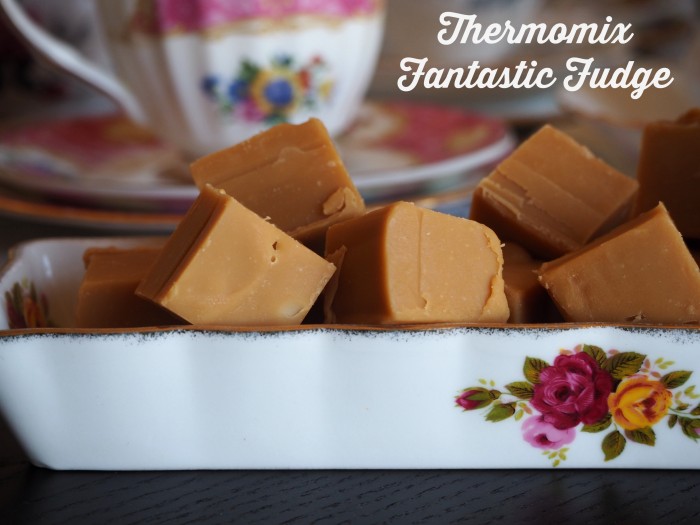 Now to get this party started and to celebrate six years of blogging fun and frolics, I've got a $300 gift voucher up for grabs for one lucky winner to spend on a gorgeous gift for yourself or your loved ones from I Still Call Australia Home. They connect family and friends across the globe with the most wonderful, delicious and incredibly tasteful (and tasty) Australian gifts and gift hampers and this giveaway is worldwide, so you can enter wherever you are in the world and send the gift wherever you want in the world. How awesome is that?!
I love that everything on the website is from an Australian owned company, gifts are Aussie Made wherever possible and when it isn't, Australian Designers are used in the production. As an ex-pat and an Australian, this is something I can really get excited about!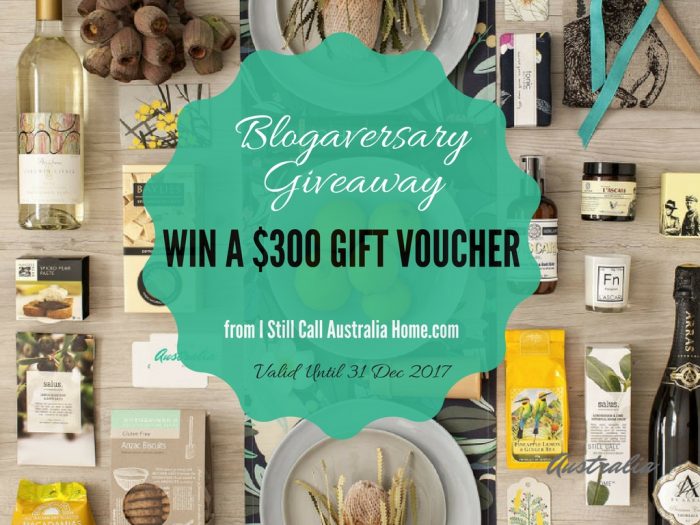 I Still Call Australia Home gifts are sent all over the world from Finland to the Philippines, and Germany to Japan and almost every other country you can think of, although probably the most unusual destination was a monestary in Peru! Strange but true!  Everything sent Internationally is via express delivery and postage cost covers freight, duties, taxes and even door-to-door tracking. Perfect for Christmas or any other time of year come to that, because it's always a good day to give a gift… And have a giveaway!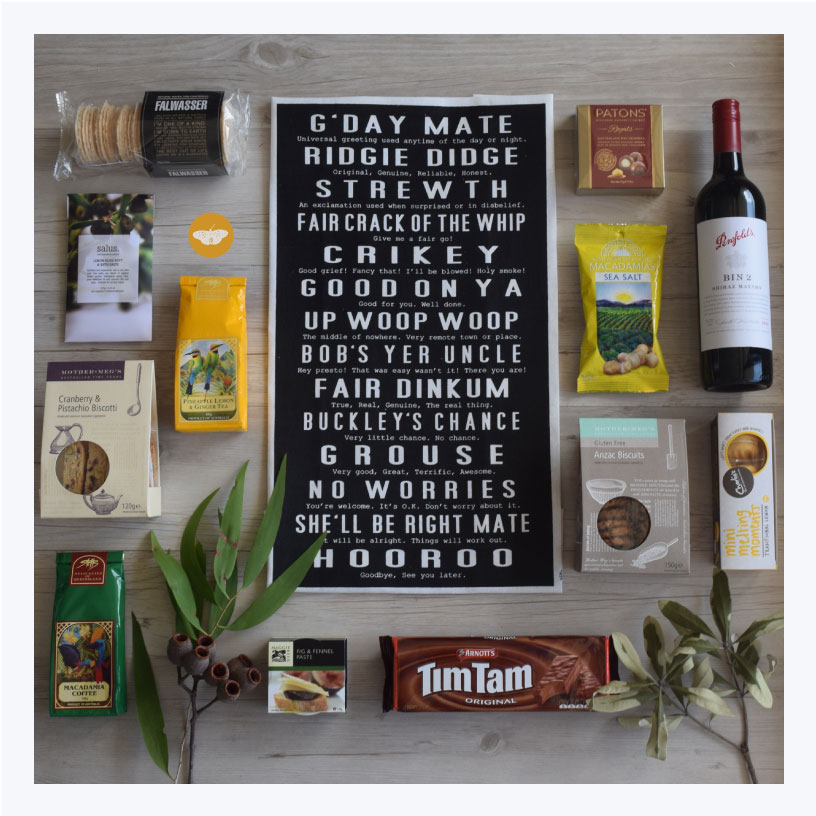 Now, to be in with a chance of winning the $300 gift voucher all you need to do is leave a comment telling me what reminds you of home, and why?
The giveaway has now closed. Thank you so much to everyone who entered. Congratulations to Mary who won the $300 voucher! 
Now here's the Terms and Conditions (AKA the boring bits!)
1. The prize is  1 x  $300 gift voucher and will be judged from the eligible entries.
2. This is is a game of skill. Chance plays no part in determining the winner. Each entry will be individually judged, based upon individual creative merit.
3. To be eligible you must leave a comment sharing what reminds you of home and why.
4. Only one entry per person.
5. The giveaway is open worldwide and is not transferable.
6. The giveaway opens Tuesday 14 November 2017  and closes midnight Tuesday 28 November 2017.
7. Voucher is valid until 31 December 2017.
8.. The winner will be announced on the blog and notified via email on Thursday 30 November 2017.
Linking up with Kylie for IBOT