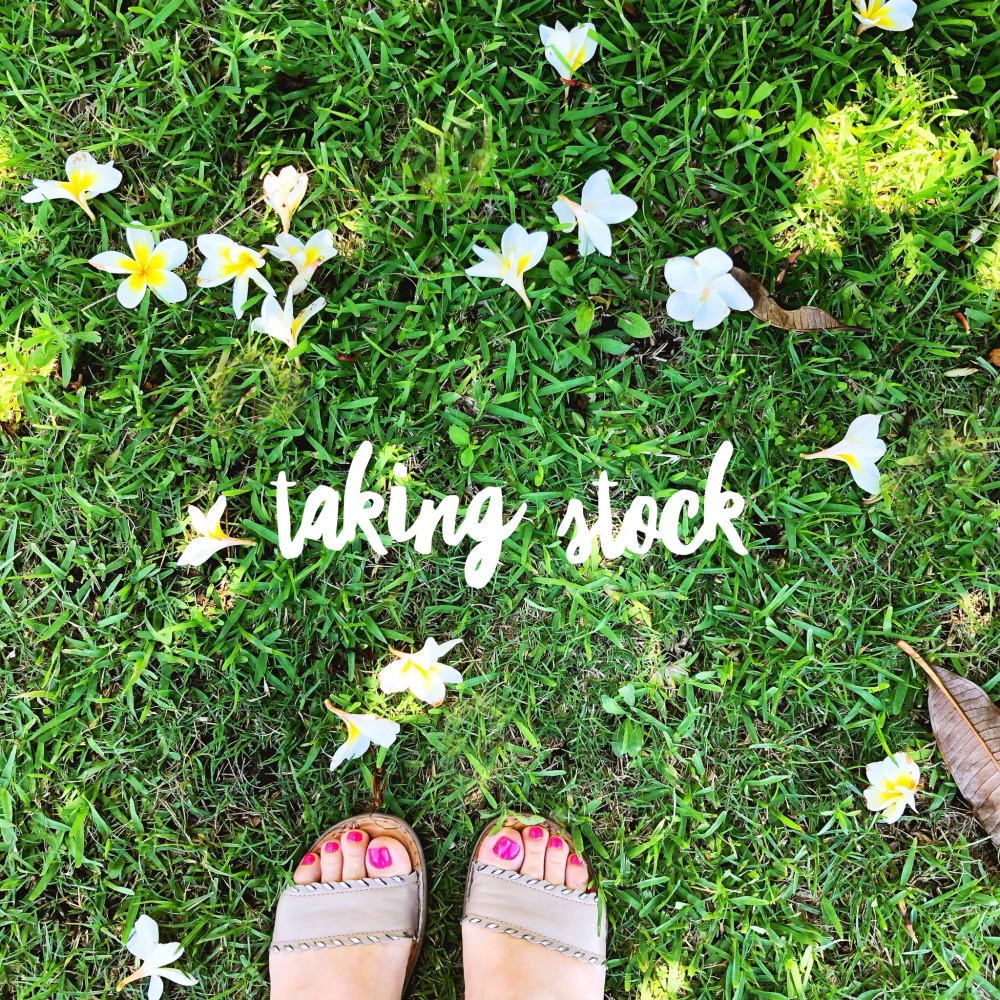 February was a month of two halves as I spent the first two weeks in Sydney and the last two weeks in the motherland. It's been a change of scenery, a change in weather and a change in company but you know what they say, a change is as good as a rest. But before I march in to March, I'm going to take a breather and take stock. I'd love it if you joined me!
Loving: Frangipanis. They're my favourite.
Melting: In Sydney.
Cooling: Down in the motherland.
Embracing: My inner child at Sugar Republic Sydney.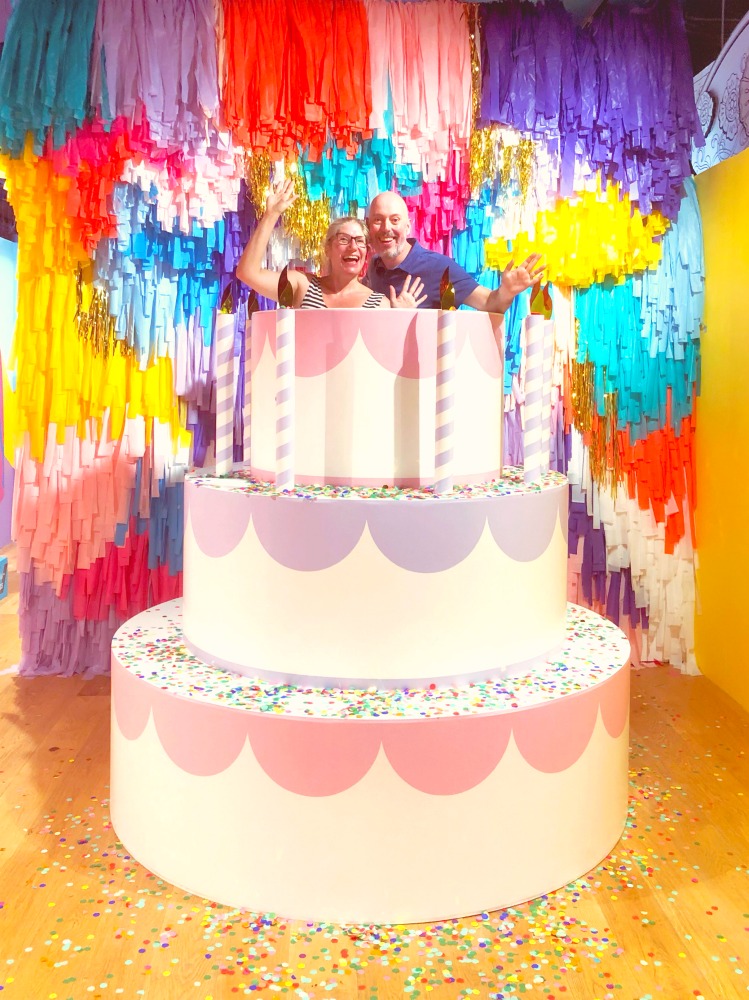 Knowing: That growing up is a trap. That's why I refuse to do it.
Baking: This 5 ingredient Mango Fruit Cake. This uses tinned mango so it's a cake for life, not just for mango season!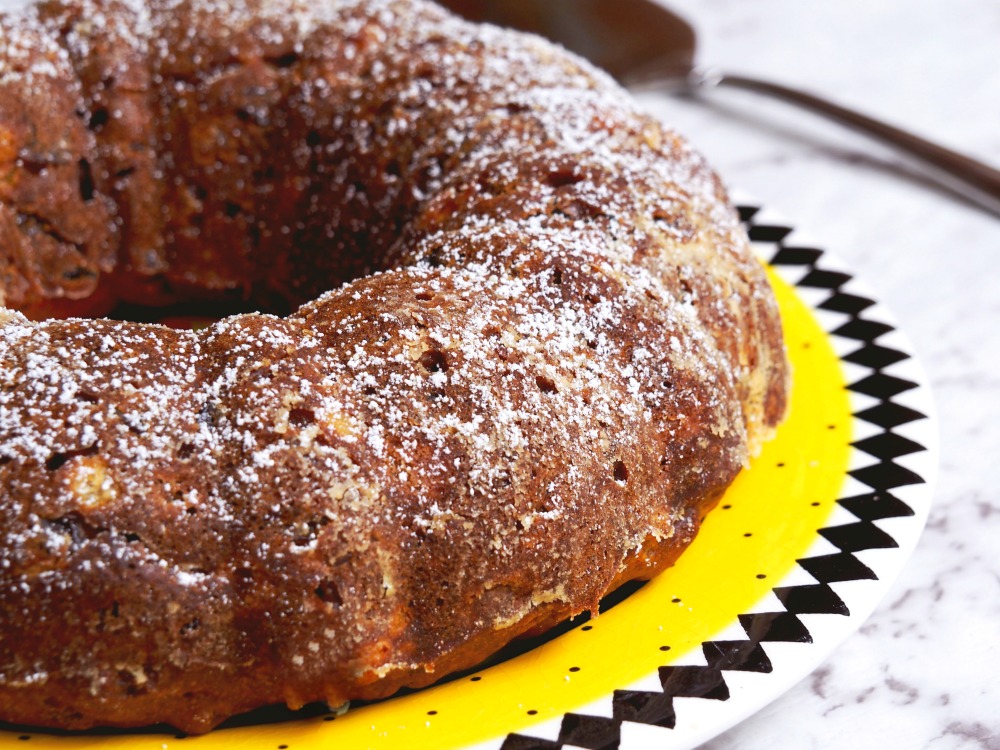 Coveting: All the British baked goods. Can't stop eating scones, won't stop eating scones!
Making: These Cheesy Chicken, Mustard and Spinach Scrolls. They're crazy good.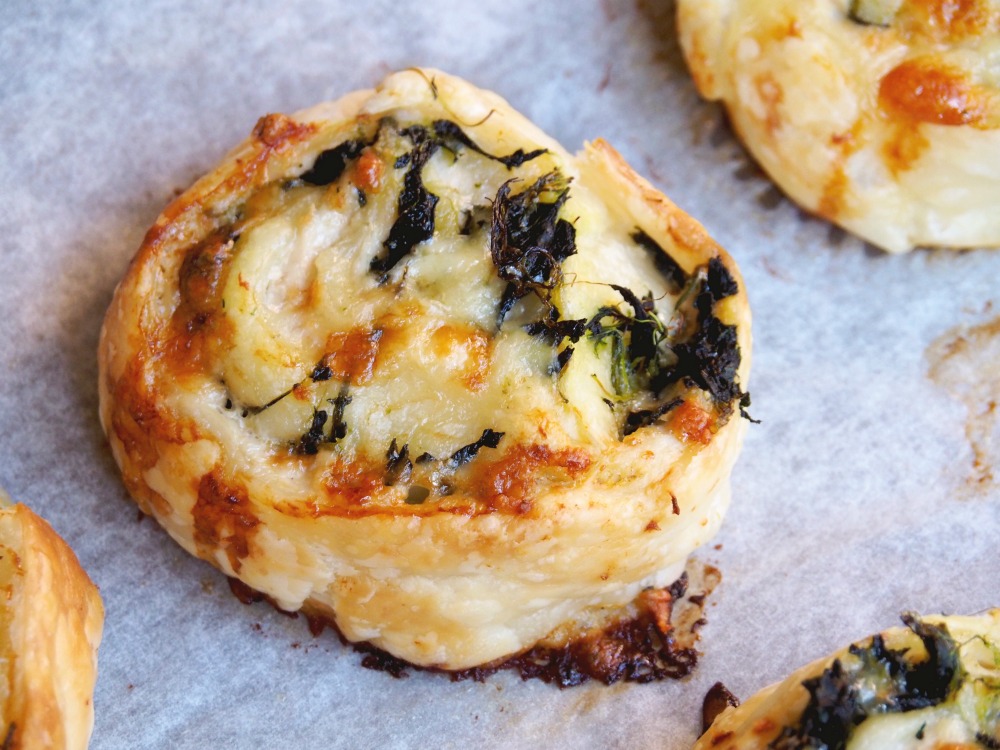 Listening: To the new podcast Who The Hell is Hamish? It's gripping!
Binging: On The Plague (SBS on Demand) and Grace and Frankie Season 5. So good!
Revamping: Another 10 recipes in this month's 10 on 10 photography project. These Chocolate Heart Cakes were just the ticket to celebrate our anniversary and Valentine's Day.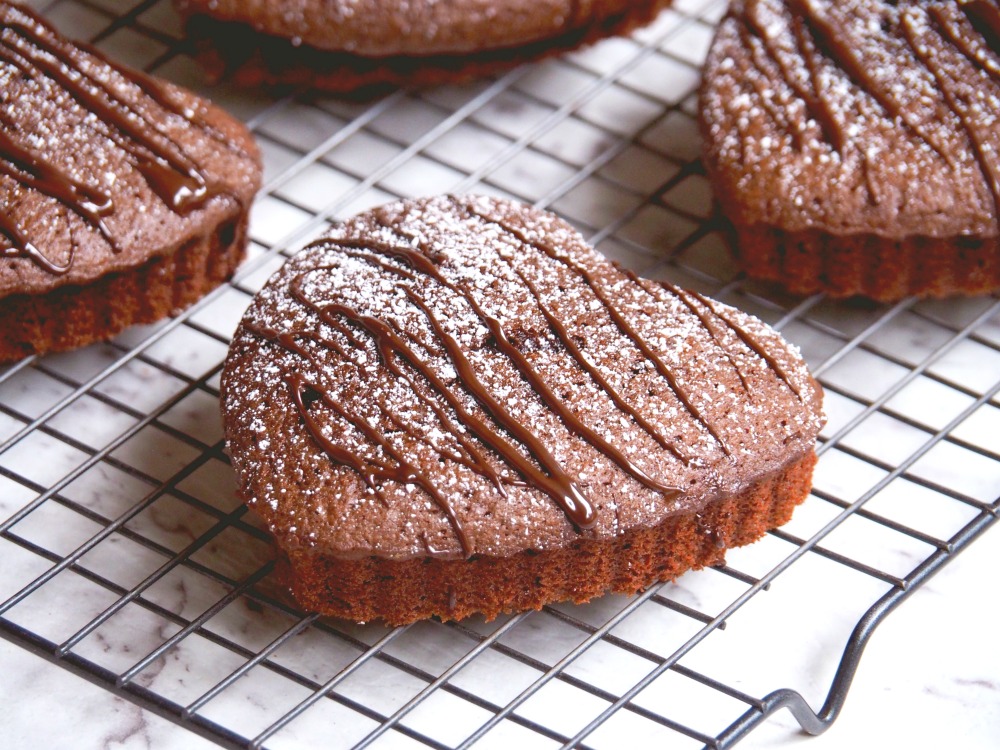 Sticking: To the 5:2 diet, when I'm not eating scones!
Fasting: 2 days a week and eating scones for 5. Just joking!
Meeting: My friend Jo in my computer, in real life!
Reading: Jo's brilliant book Happy Ever After.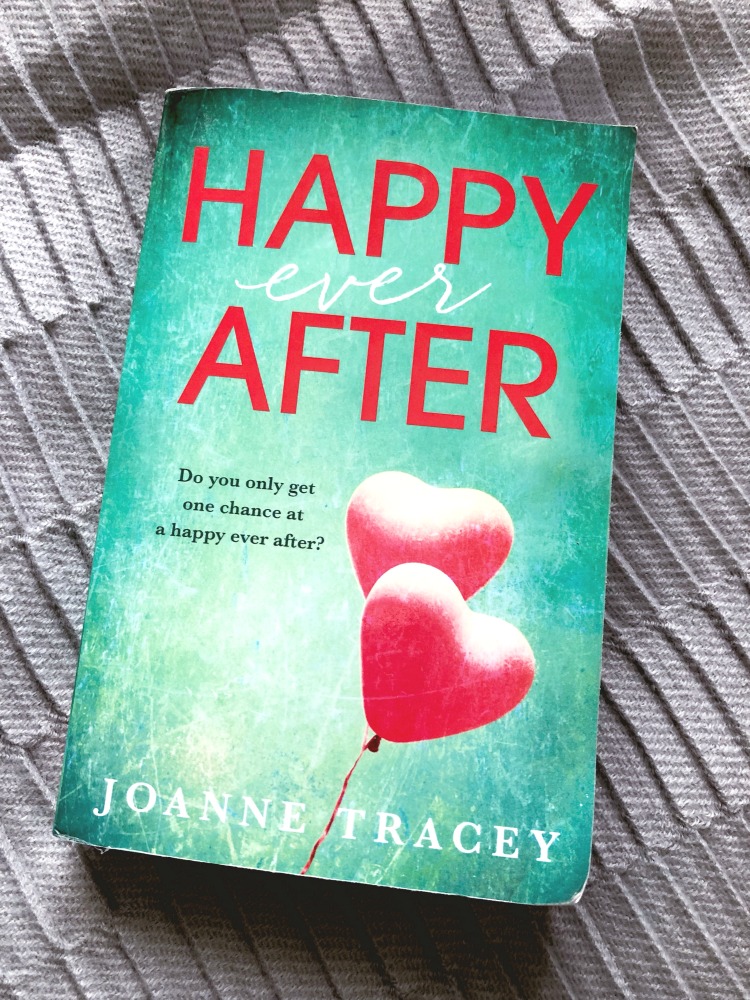 Sharing: What's on my bookshelf and my tips on where to read.  
Remembering: What a fun packed 72 hours we had in Hobart.
Crying: At the sad news of the passing of my favourite furry friend, Mochi Elliot. We are going to miss her SO much.
Treasuring: The times we had together. They were pawsome!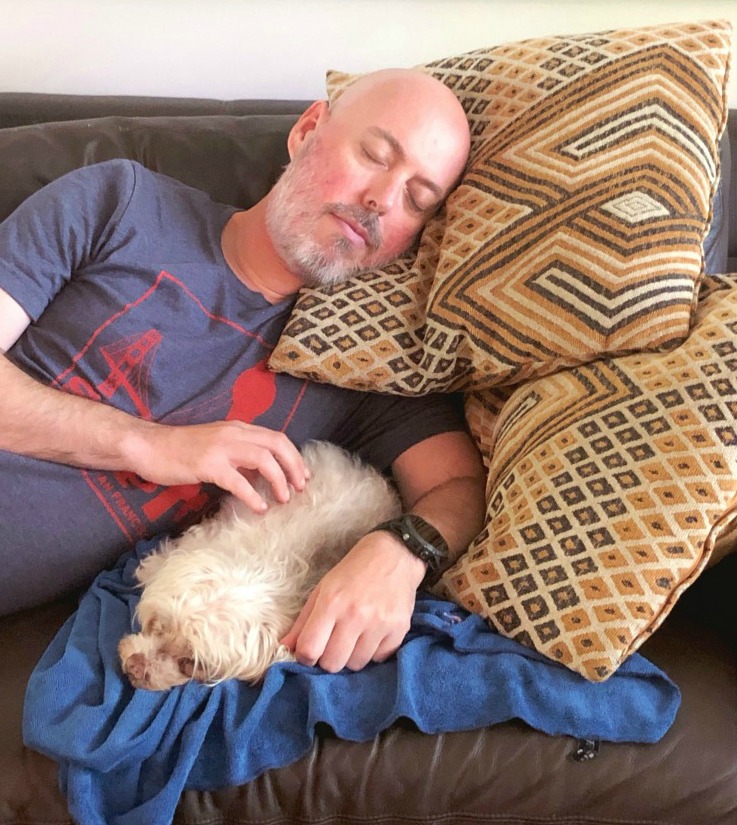 Spending: Our first Valentine's Day apart.
Choosing: Experiences not things.
Celebrating: Our 12th wedding anniversary with a weekend away.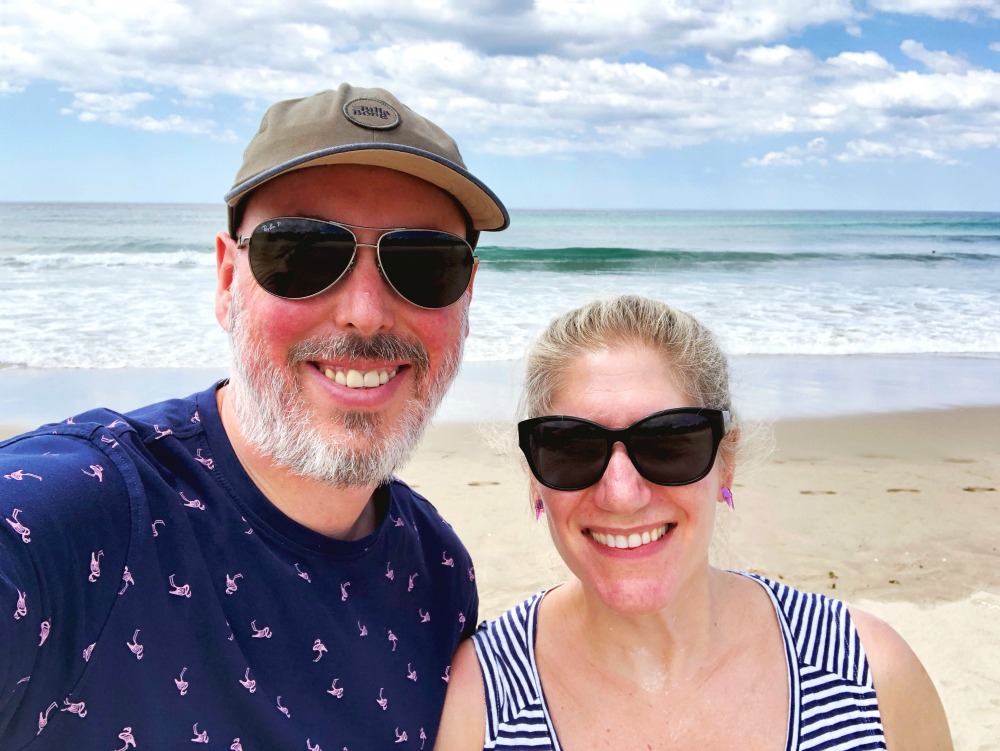 Weekending: In beautiful Berry.
Staying: At this stunning Airbnb in Berry. I really didn't want to leave!
Tasting: Wine at Two Figs Winery and Silos Estate.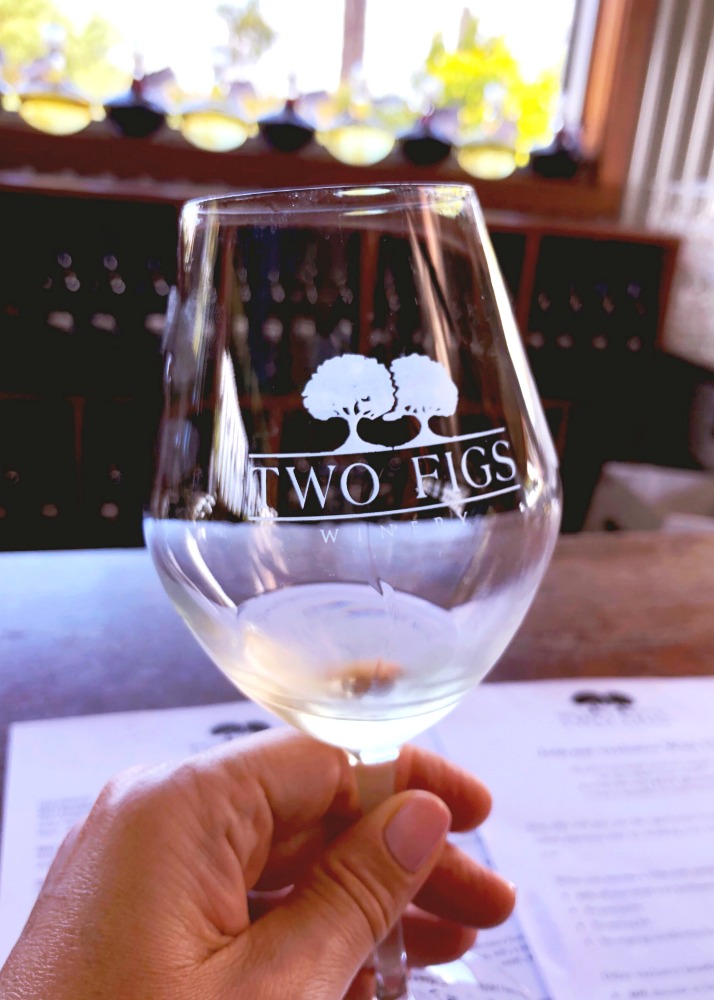 Flying: To the motherland!
Watching: All the good plane movies – Boy Erased, Crazy, Rich Asians and Instant Family.
Having: Three seats to myself – such a treat!
Dreaming: Of a business class upgrade… One day!
Following: Saratoga Dog Walkers on Instagram – BEST!
Wearing: A hat, scarf and boots and loving it!
Noticing: That spring has sprung in England. Check out the colour on those crocuses!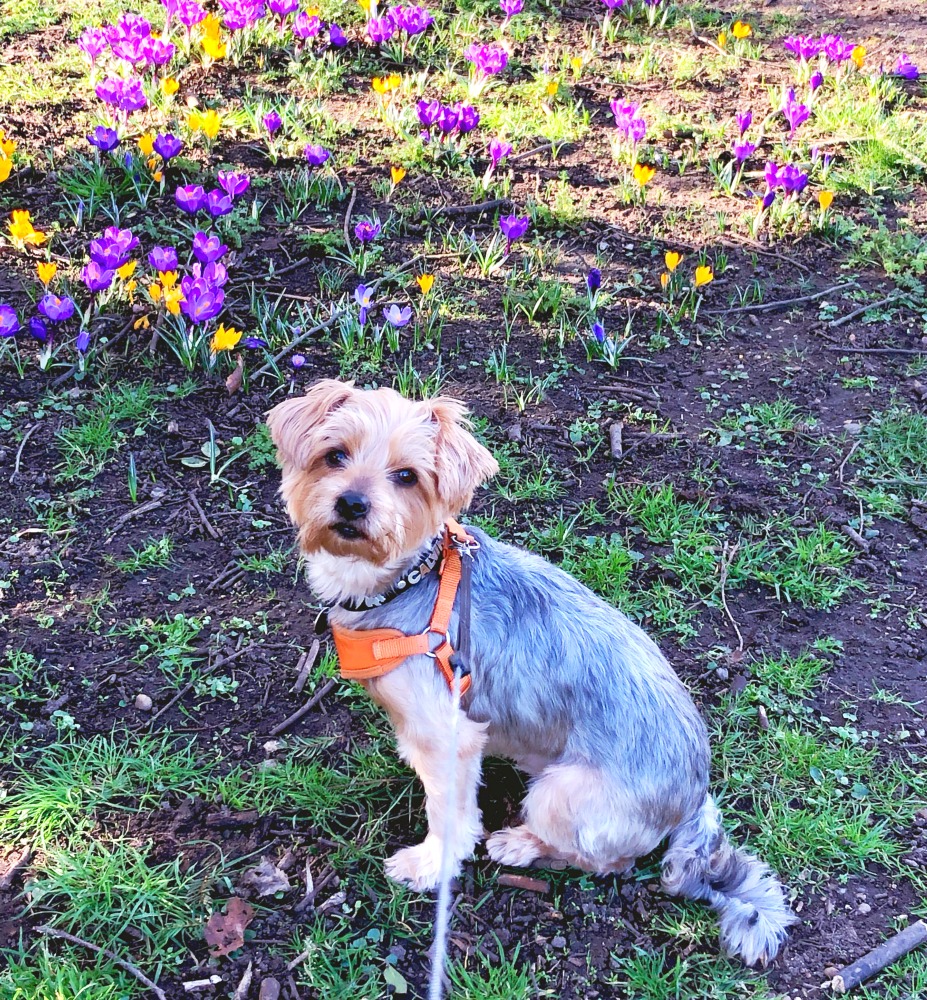 Liking: British weather.
Disliking: British coffee. I can't help but find it sadly lacking!
Trying: Haslet for the first time. Have you ever had it?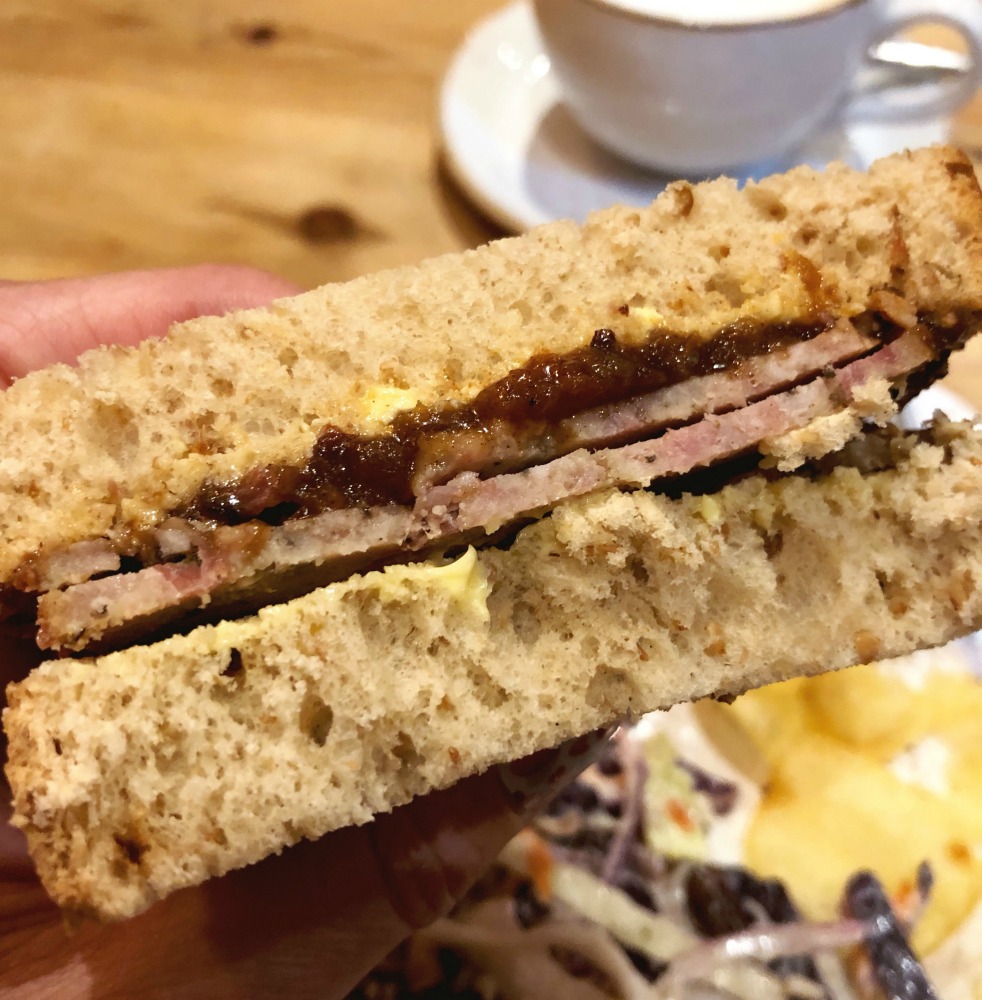 Buying: All the British clothes. I couldn't help it – Dorothy Perkins had a sale on!
Catching: Up with old friends. It's good for the soul.
Borrowing: Books from my mum's local library.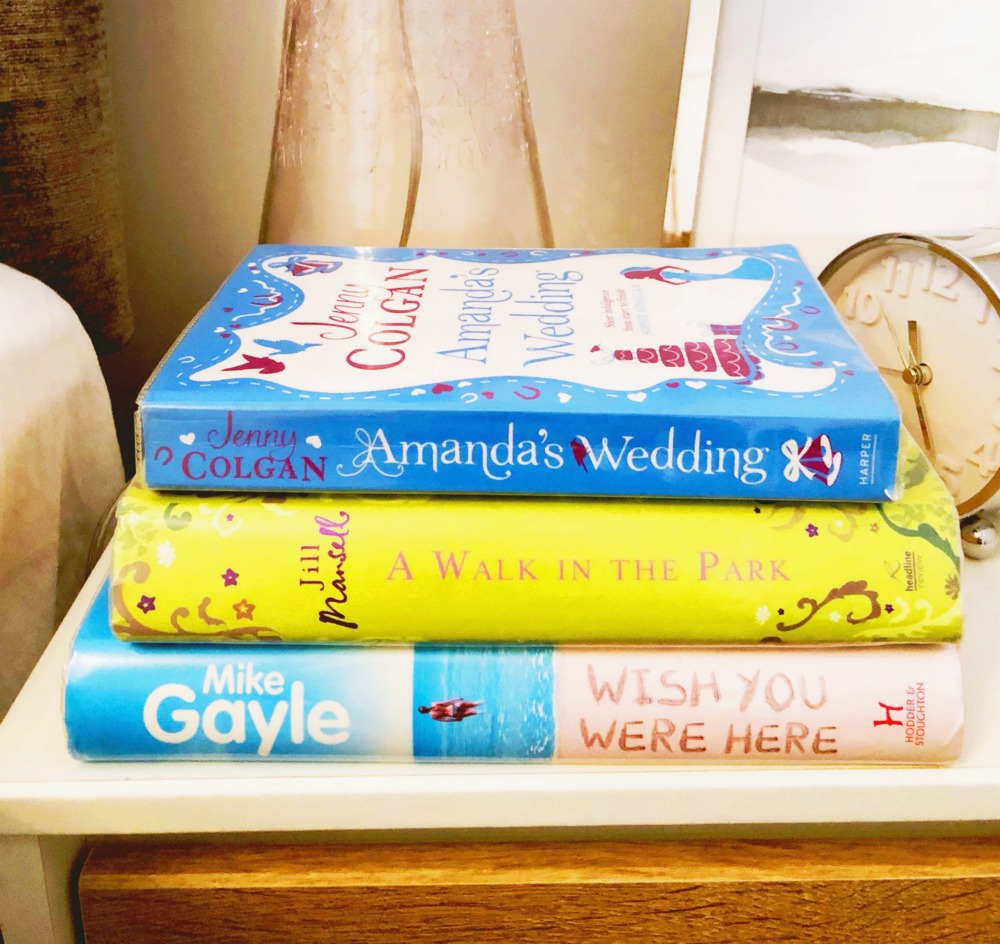 Finding: Books from all my favourite British authors including Mike Gayle, Jenny Colgan and Jill Mansell. It's a literary trifecta!
Eating: More of Mr Gearing's enormoscones at Lady Rose's Edwardian Tea Room.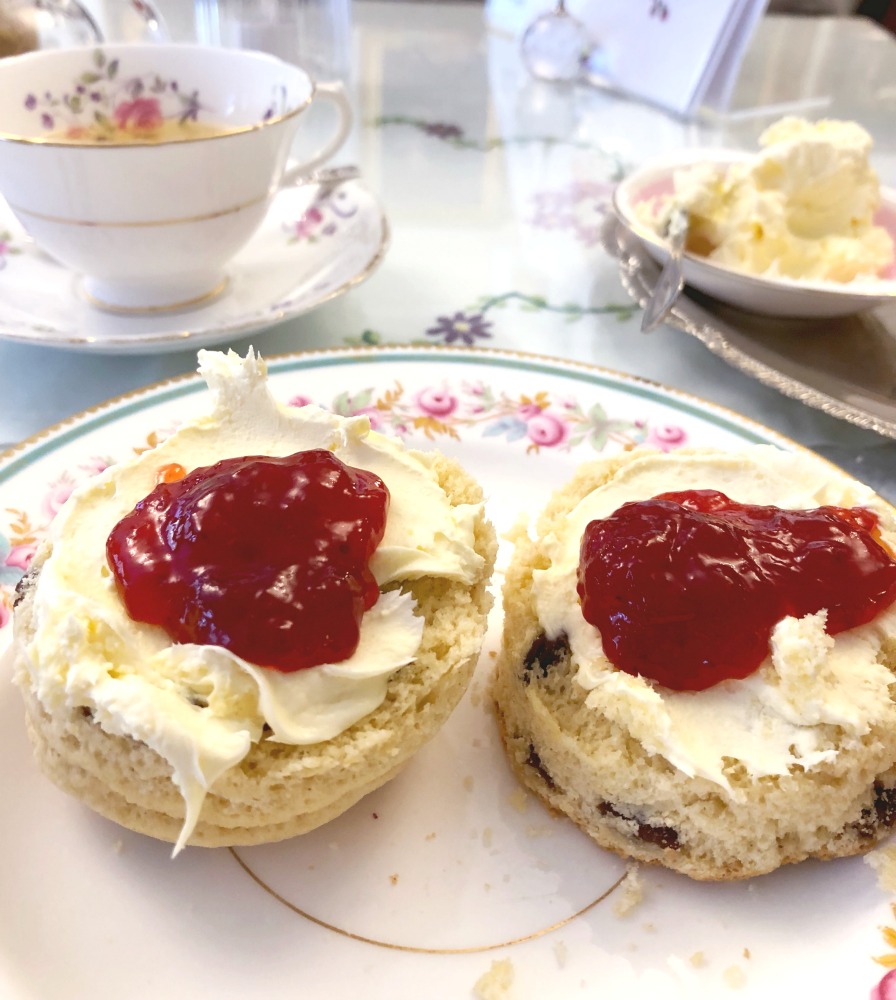 Getting: Quality time with mum. And Calvin the Dog.
Running: At the local Park Run. I had so much fun I steamed up my glasses!
Regretting: Not packing my sunglasses.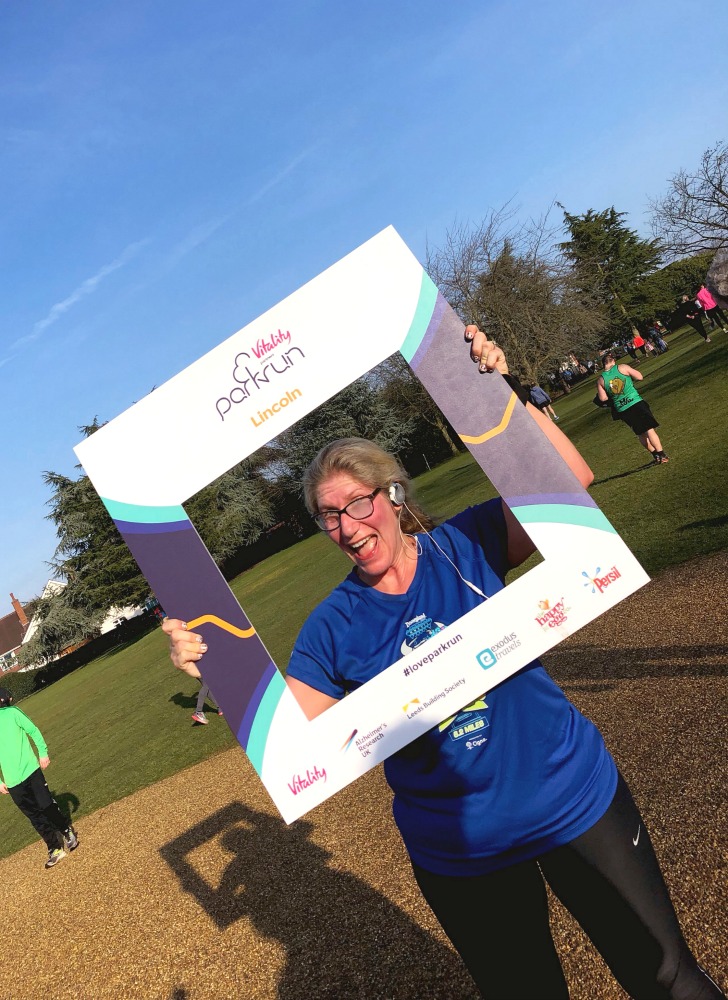 Marvelling: At St George Open Air Cinema. It's certainly a movie with a view!
Enjoying: The Mov'In Bed outdoor cinema. You get to watch the movie outside and in bed, so comfy!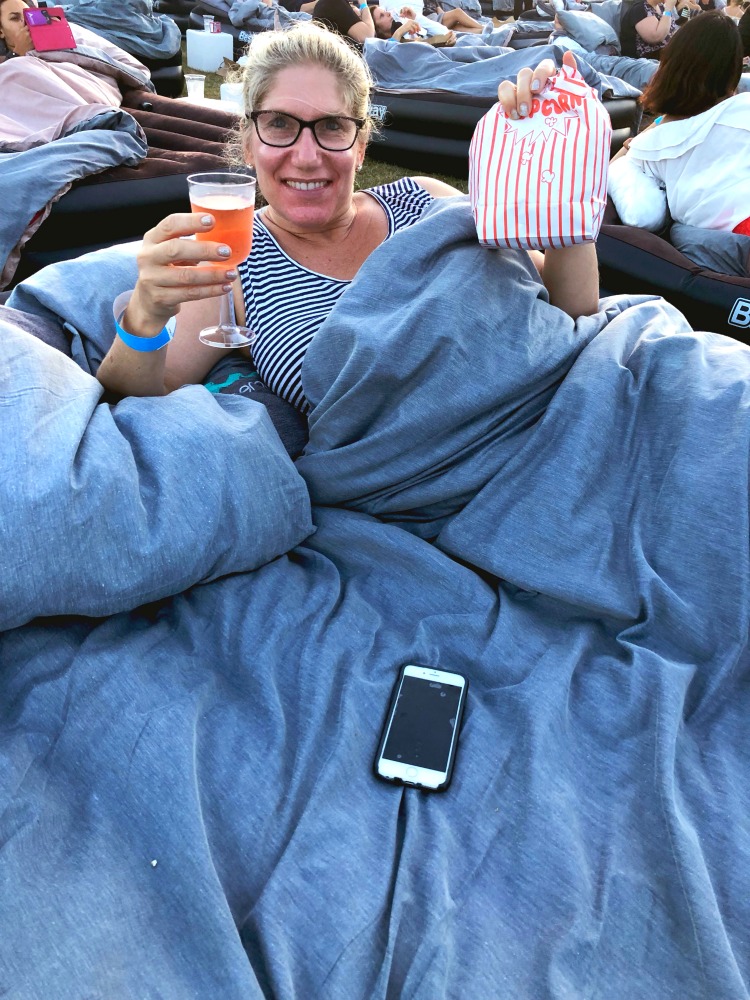 Fangirling: Over Martha Hall Kelly – her debut novel Lilac Girls is magnificent – and she's on the blog!
Admiring: Martha – she's so inspiring!
Walking: Everywhere with my furry favourite, Calvin the Dog.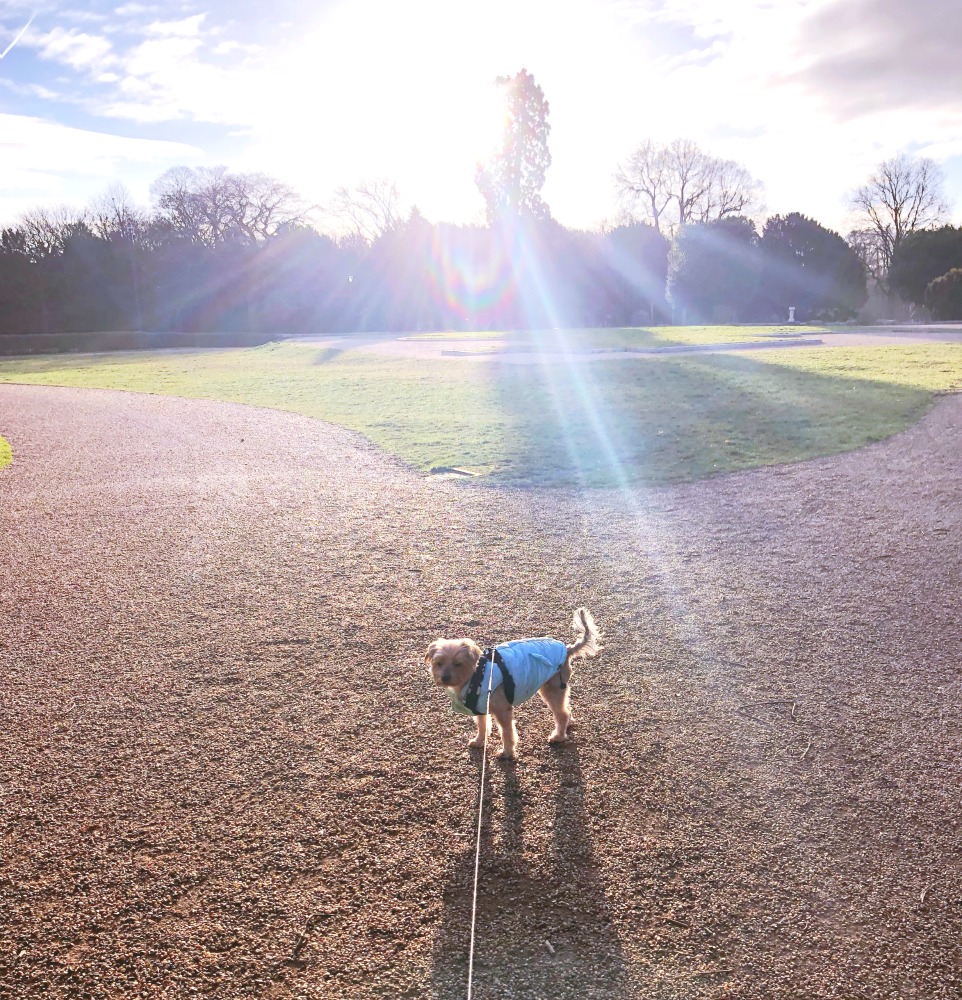 Missing: David… Especially as he is San Francisco. My favourite person in my favourite city!
Looking: Forward to more time with mum, a couple of days in the big smoke and then coming home to my love.
Did you have a fabulous February? Are you a hot or cold weather person?
* Some of the links in this post are affiliate links. If you click to buy the item, I make a little commission but you don't pay any extra.