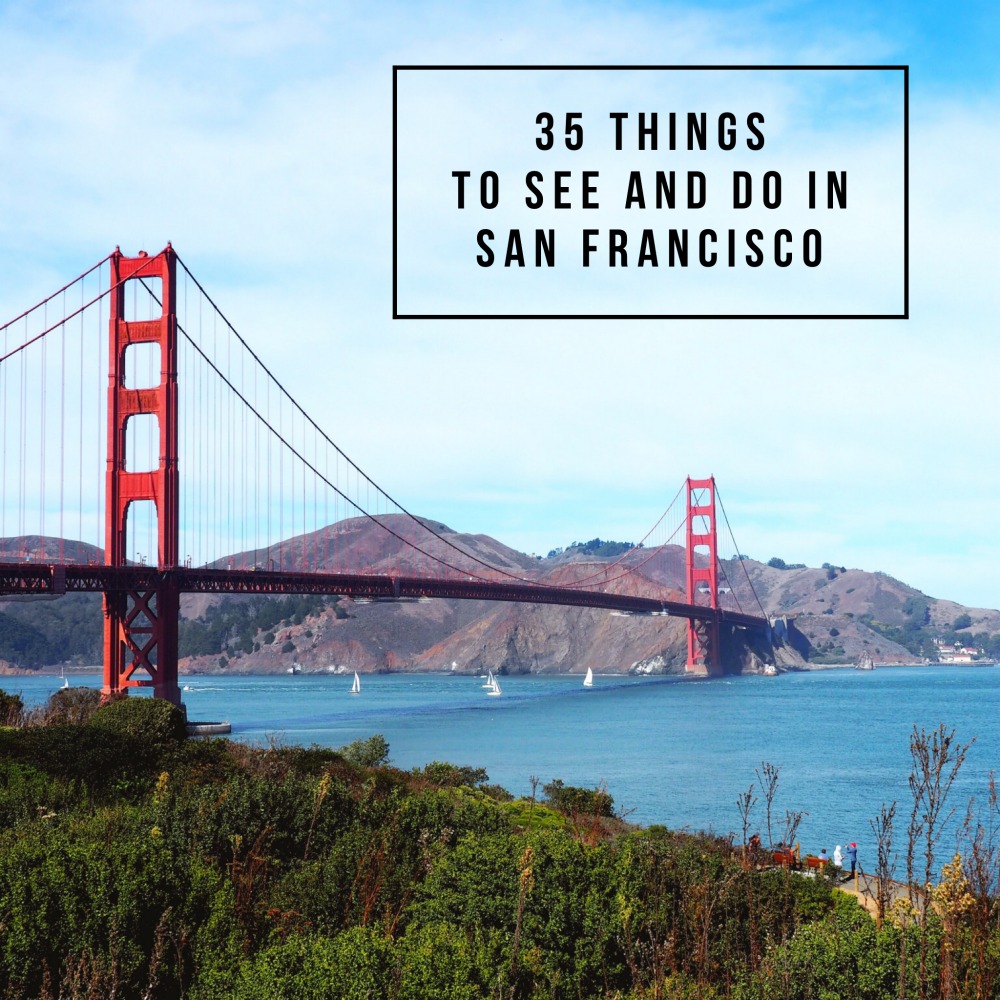 Man, I love San Francisco so much. I've left my heart there not once but multiple times. There is literally so much to see and do in San Francisco that no matter how many times I go back, I never get bored. There's always something new to experience and there's always delight in revisiting some of my old favourites.
Whether you're a San Francisco first timer or old timer, here are the San Francisco attractions and experiences you don't want to miss.
Free stuff
Meet and greet the San Francisco Wag Brigade
Working in the airport terminals since 2003, the Wag Brigade are a group of highly trained dogs (and one highly trained pig) who patrol the terminals with the purpose of making air travel more enjoyable. Wag brigade members are carefully selected for their temperament and airport suitability, they're easy to spot – just look out for their blue vests that read "Pet Me!" They're utterly adorable and if you don't get to see them at the airport, then you should definitely look out for them on Instagram – their account is totally pawsome!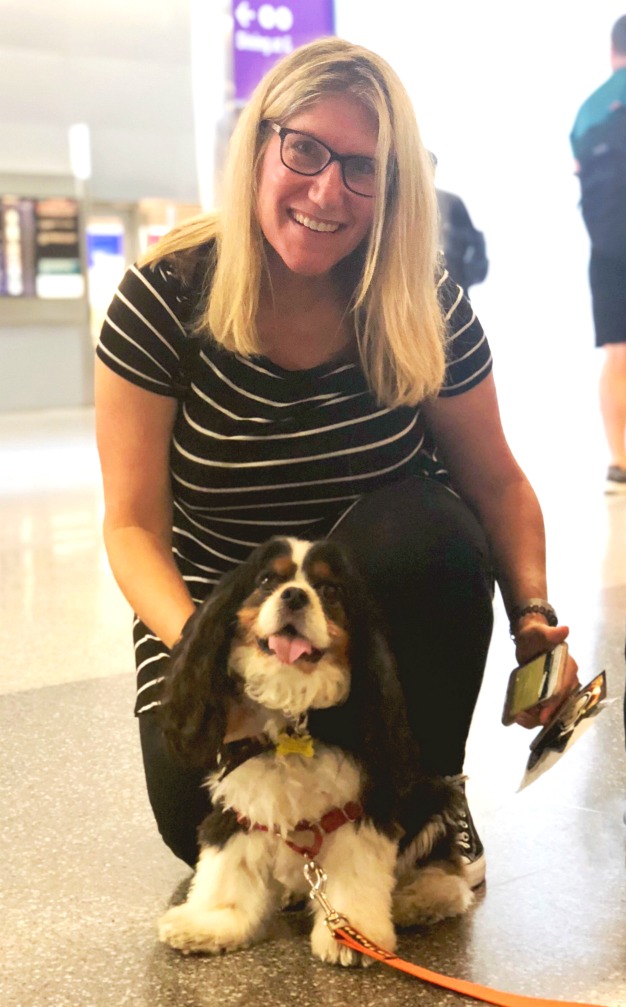 Say g'day to the seals at Pier 39
I can take or leave most of Pier 39 because it is a little too touristy for my taste but I always love to visit the seal lions! They first arrived in October 1989 and since then they've just kept on coming. Although you might not see the November 2009 record of 1,701, there will still be plenty to keep you entertained! My tip is to visit early as it can get seriously crowded (with people not sea lions) later on in the day.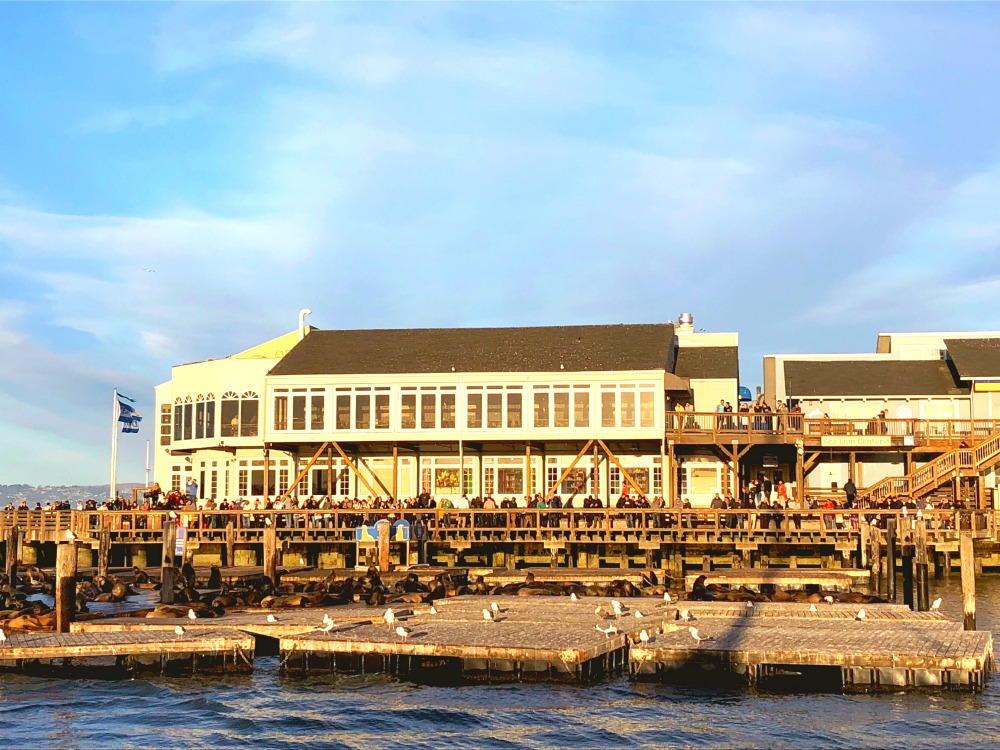 Swing by Mrs Doubtfire's House 
2640 Steiner Street
If you love Robin Williams and love the movie, Mrs Doubtfire you'll have fun seeking out this delightful abode. Personally, I felt a bit weird getting a bit too close for the comfort of the current residents but I did take some sneaky snaps and enjoyed their Halloween decorations immensely. The house is the most wonderful neighbourhood with the most spectacular real estate which truly is worth a visit in itself.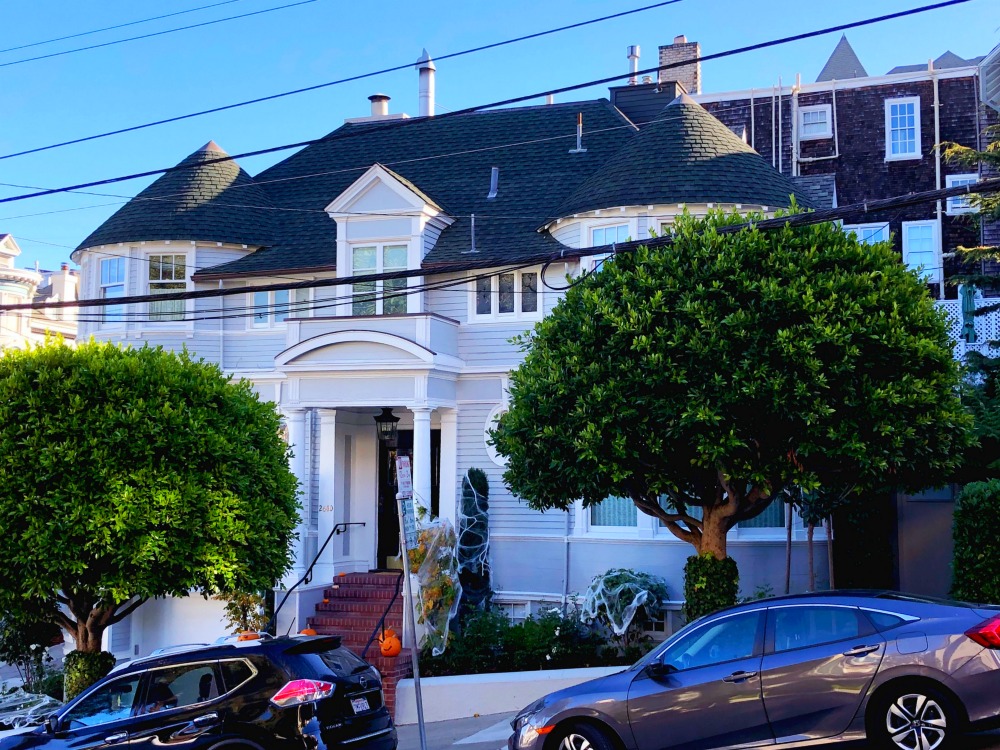 Game on at Musee Mechanique 
Pier 45, Fisherman's Wharf
This is San Fran's antique penny arcade and with over 300 exhibits is one of the largest privately owned collection of mechanically operated musical instruments and antique arcade machines in the world. It's also one of my personal favourites because you can take a trip down Memory Lane and peruse the exhibits for free but if you want to get hands on and don't mind splashing some cash, you only need a few quarters to enjoy some classic old skool entertainment.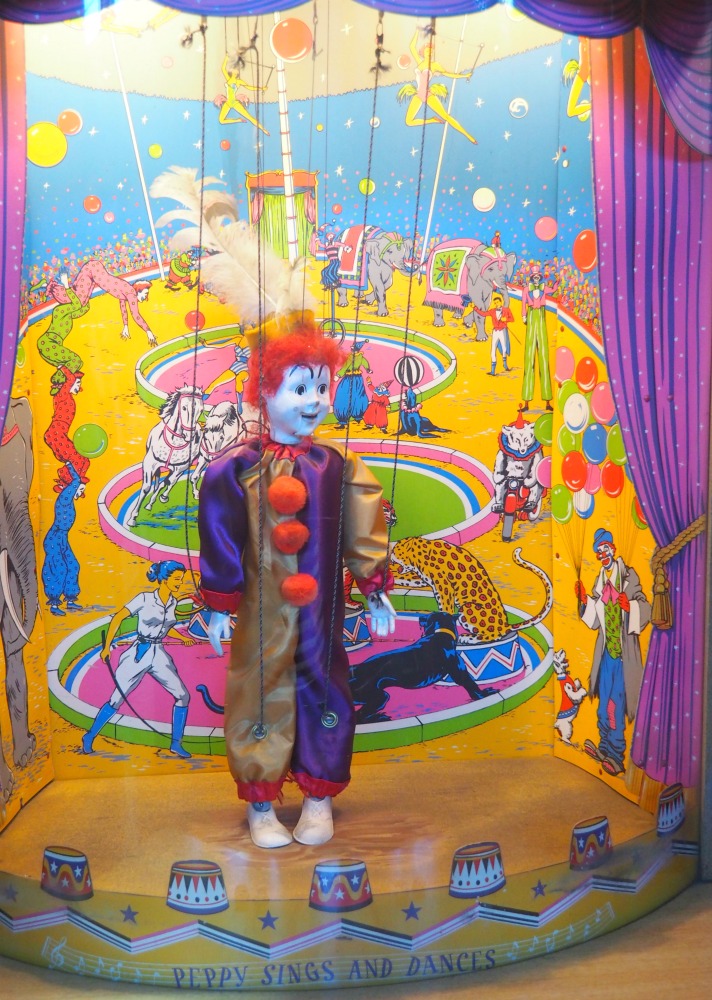 See Fortune Cookies being made 
56 Ross Alley, Chinatown
Head to the Golden Gate Fortune Cookie Company to see fortune cookies being made on the vintage press in the same way as they were in 1909 when the fortune cookie was invented right here in San Francisco at the Japanese Tea Garden. The shop is tiny but it's well worth a visit. It's free to watch the ladies at work and taste the fruits of their labours although there's a small charge of 50 cents to take a photo. If you're feeling lucky, for $1.50 you can write your own fortune for a custom made cookie and have it wrapped!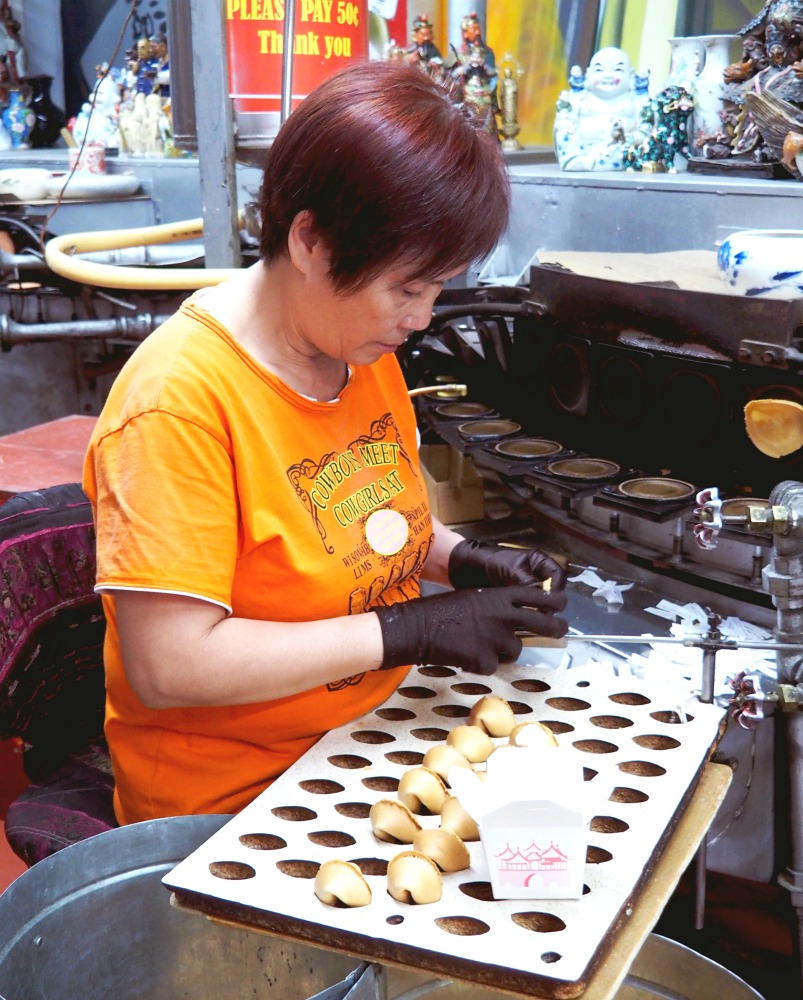 Bag yourself a bargain on Market Street
The people  watching plaza that is Union Square is lined on all sides by giant department stores, Macy's being my personal favourite but if you're looking for some style with a generous side of savings head out on to Market Street and check out Nordstrom Rack, Ross and Marshalls where there are some brilliant bargains to be had.
Look out over the city from Mission Dolores Park 
Dolores Street & 19th Street
At this beautiful park at the edge of the Mission District, you'll find lush green lawns shaded by tall palm trees, a soccer field, six tennis courts, one basketball court, a multi-use court, a playground, and two off-leash dog play areas. On sunny afternoons everyone heads here to play, picnic, sunbake, walk their dogs and people watch. It's also a great place to eat your burrito from La Taqueria or your ice cream from Bi Rite creamery. The walk to the top of the hill is worth it for the spectacular views of the city skyline and beyond.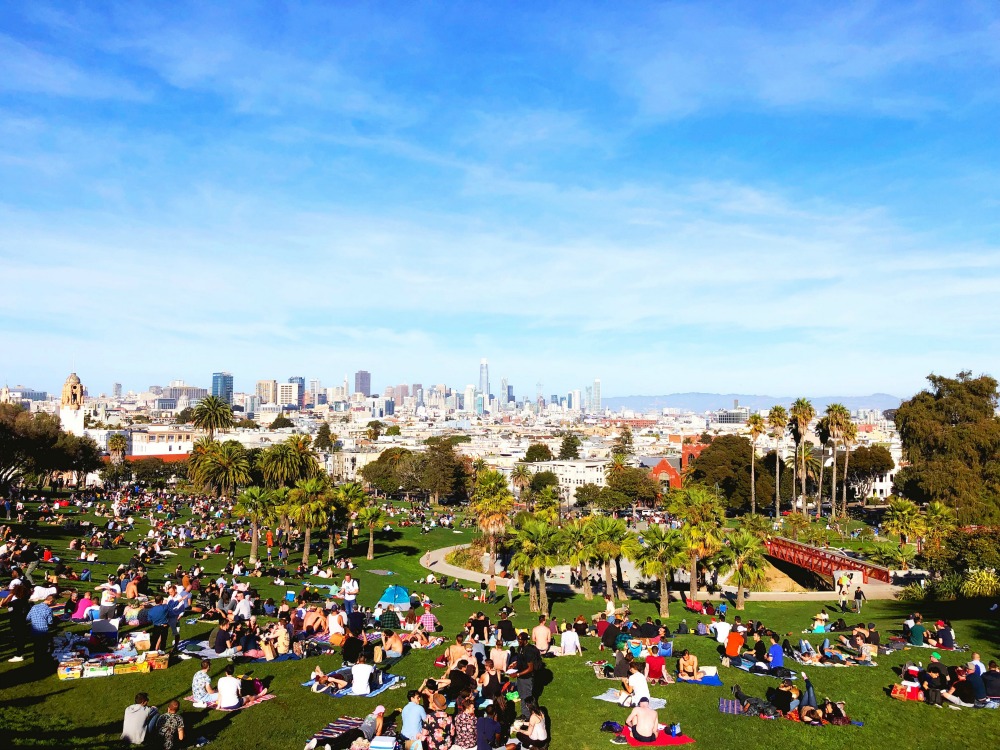 Check out street art in the mission
The Mission district is like a huge urban art canvas, it's pretty much everywhere. However be sure to visit Clarion Alley which receives over 200,000 visitors a year and where over 700 murals have been created since 1992. The Clarion Alley Mural Project is a grassroots community-based, artist-run organisation and is so much more than aesthetics, it's "a community, a public space, and an organizing force that uses murals and street art as a means for supporting political, economic, and social justice messaging." It's art with a purpose.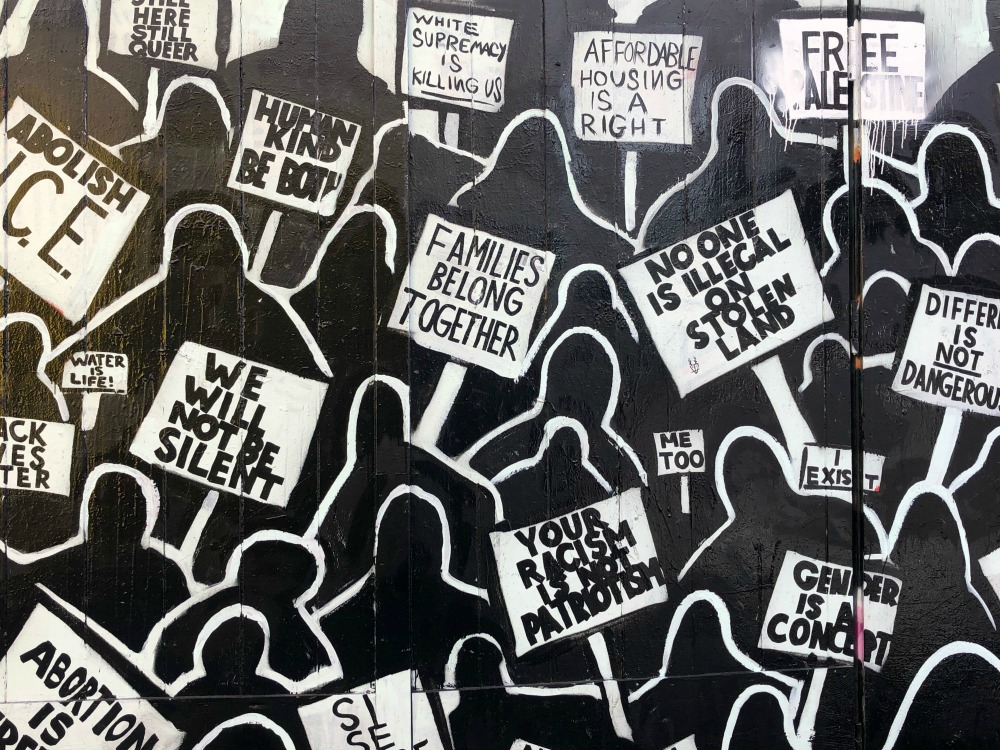 Walk the Golden Gate Bridge
Walking is a really fun way to experience the Golden Gate Bridge. You can see the towers up close and get amazing views of the city, Alcatraz and the bay and it's all for free! The bonus is that your body and your camera get a thorough workout. Pedestrians can only cross on the Eastern sidewalk (the bay side) but that's cool because that's the side that has the best views. Most of the time pedestrians and cyclists share the sidewalk but on weekends and holidays, it's pedestrians only. If you're feeling especially energetic and want to stretch your legs further, when you arrive in Marin County, continue walking for another 5 kilometres and follow the signs to the beautiful bayside town of Sausalito.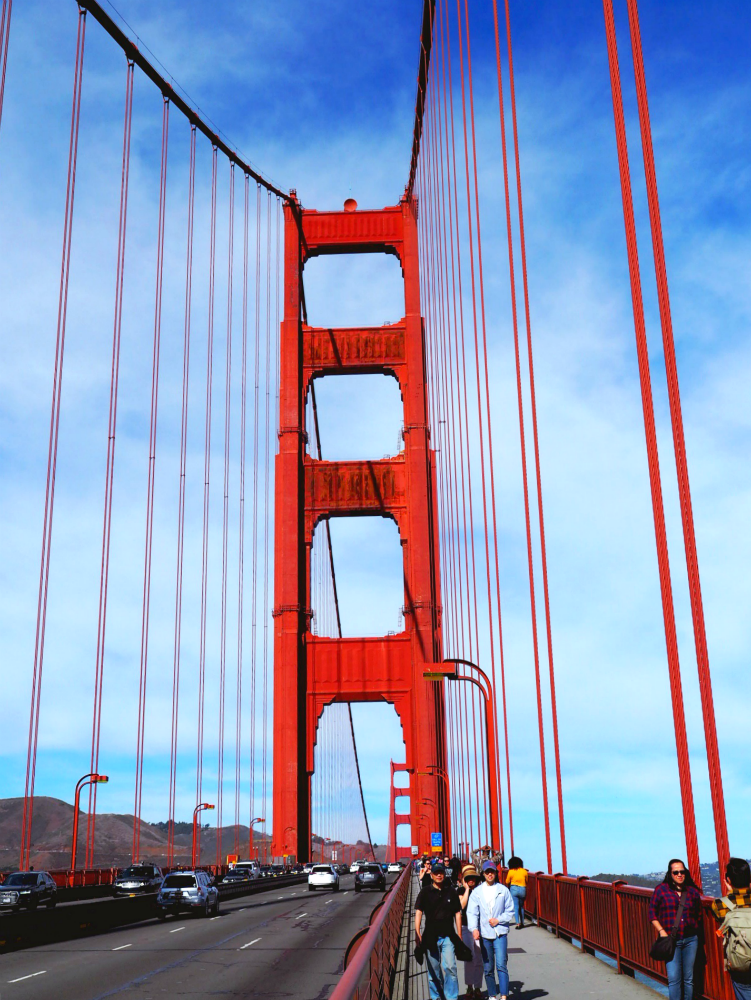 Taste samples in the Ferry Building
Embarcadero
Inside the iconic Ferry Building you'll find a delicious smorgasbord of food and drink. It's super popular with tourists yet still cool enough that locals like to hang out there too. The deliciousness is taken up a notch on Tuesdays, Thursdays and Saturdays when the Farmer's Market comes to town with an abundance of fabulously fresh produce – arrive before noon for free samples and the pick of the crop.
My Ferry Building picks are Blue Bottle for coffee, Humphrey Slocombe for ice cream, Four Point Beer Co for a cold beer (and a sneaky hot dog,) Miette for a cute little cupcake and Out The Doors for Vietnamese street food.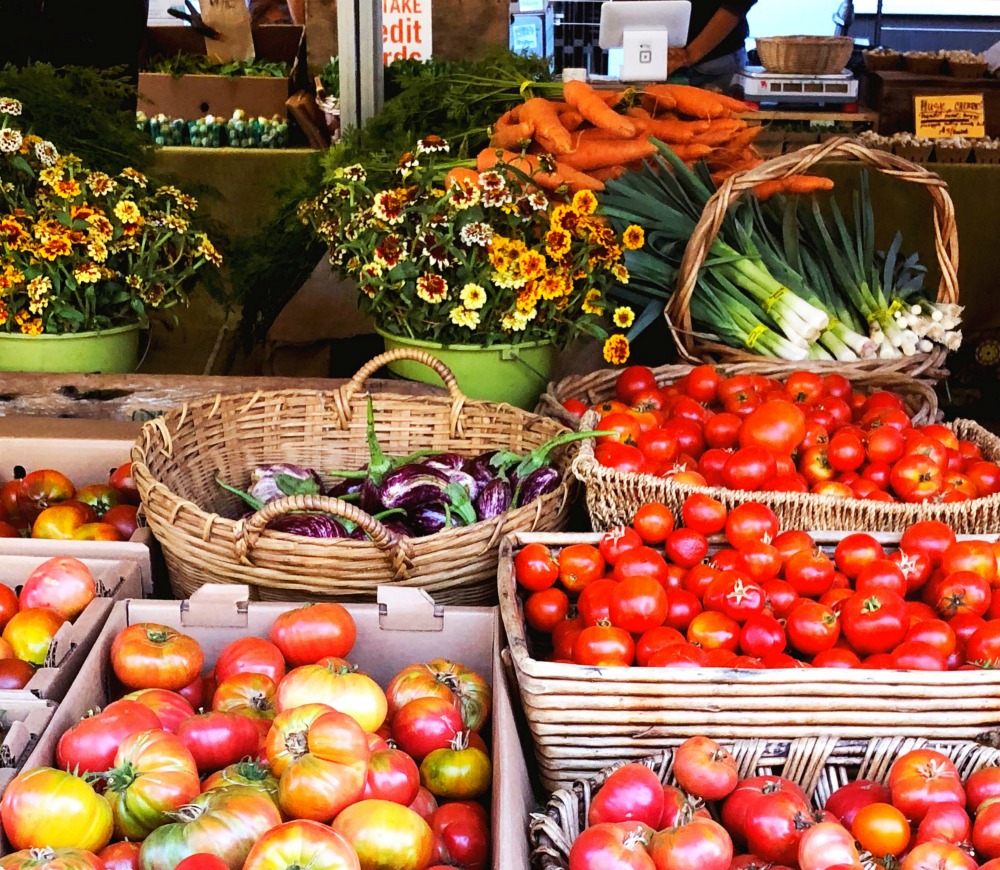 Twist and shout along Lombard Street
1070 Lombard Street, San Francisco
Contrary to popular opinion, this isn't the most crooked street in San Francisco but it's certainly the most famous one! Apart from all the twists and turns, visitors love checking out the beautiful brick roads, colourful gardens and some of San Francisco's most stunning (and expensive) real estate. If you want to give your legs a rest, you'll get a great view of Lombard Street from the top of Coit Tower.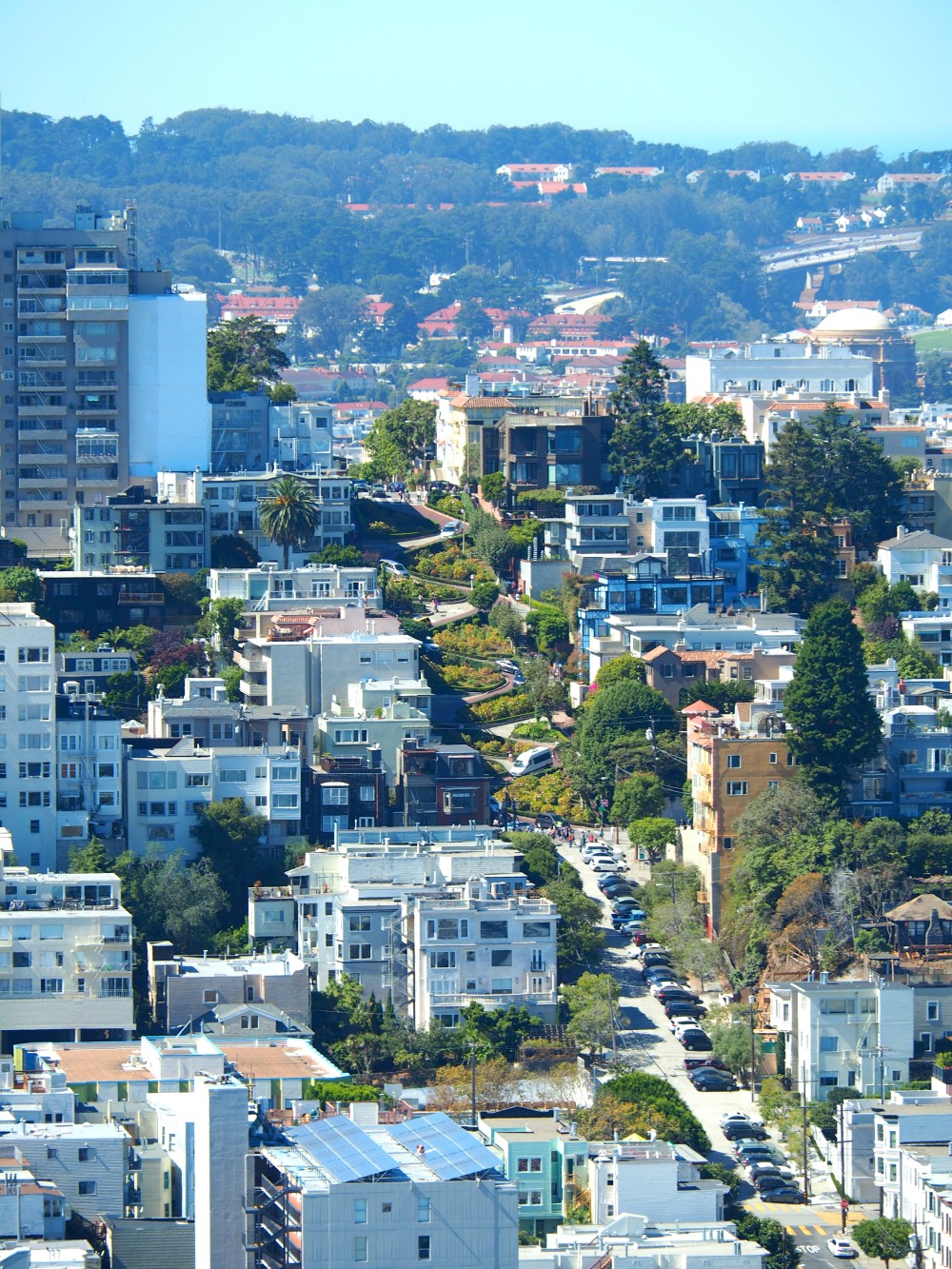 Say hello to the Painted Ladies
Steiner Street and Hayes Street, San Francisco
This picture perfect Painted Ladies of Postcard Row, set against a backdrop of downtown skyscrapers have become one of San Francisco's most photographed locations. The Painted Ladies are quite sedate compared to some of the other homes around the square which are are as extra as they are colourful with their multiple balconies, outsize porches, creative colour palettes and liberal use of artistic licence!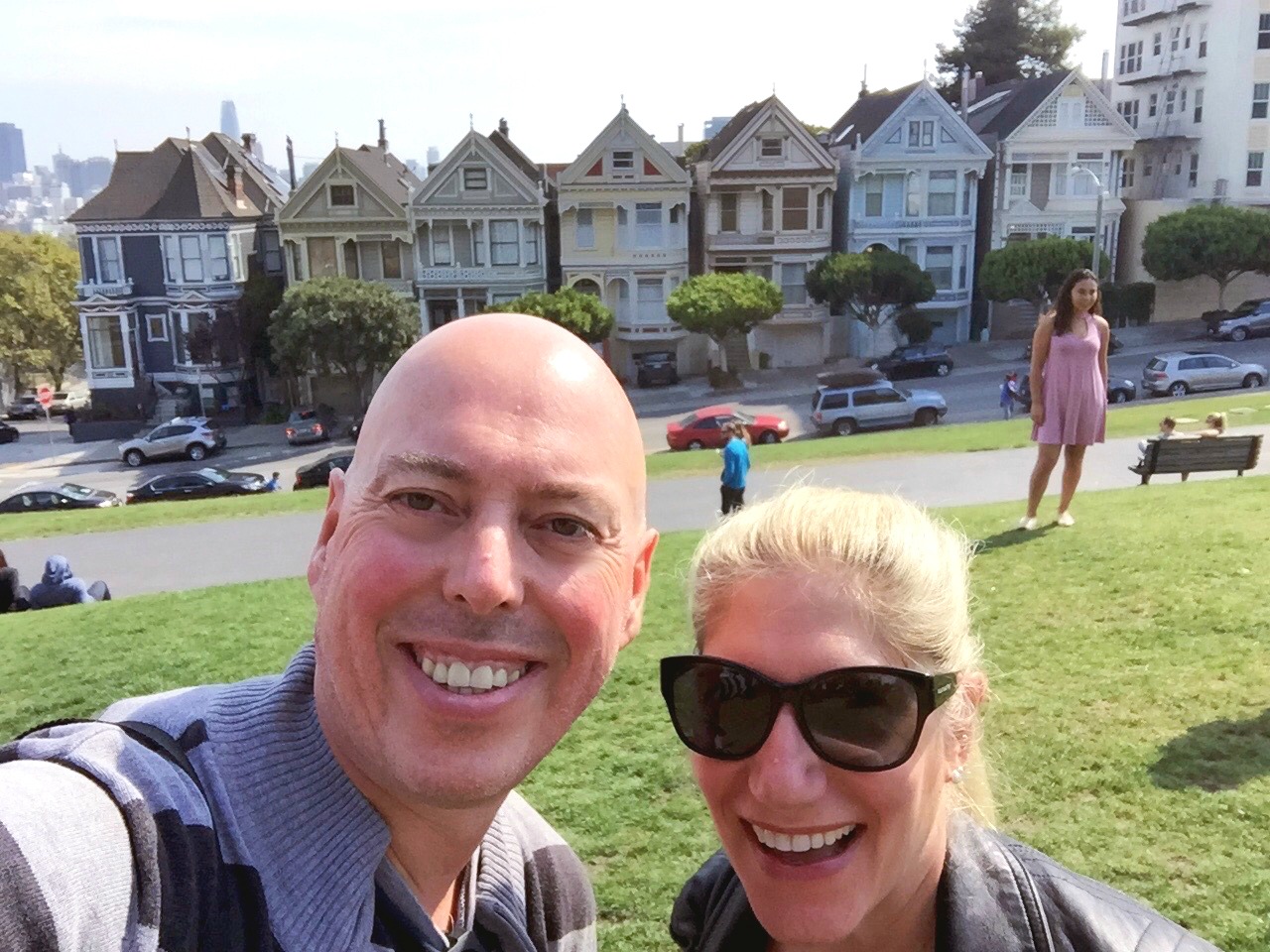 Swing back to the 60s in Haight and Ashbury
Made famous by the hippie movement  and the summer of love, this colourful neighbourhood is an eclectic mix of hippie culture, Summer of Love landmarks, 1960's nostalgia, vintage emporiums and a vast variety of food and drink.
Find out about all things Cable Car at the Cable Car Museum
1201 Mason Street
This is more than just a museum, it's where all the cables that pull the city's cable cars connect and from where all the cable cars are operated and managed. Seeing (and hearing) this awesome feat of physics is just as amazing now as it was when Andrew Hallidie invented it in 1873. Physics and engineering aside, there are some quality historical exhibits here too including some of the original 1870's cable cars. It's about as much fun as you can have for free!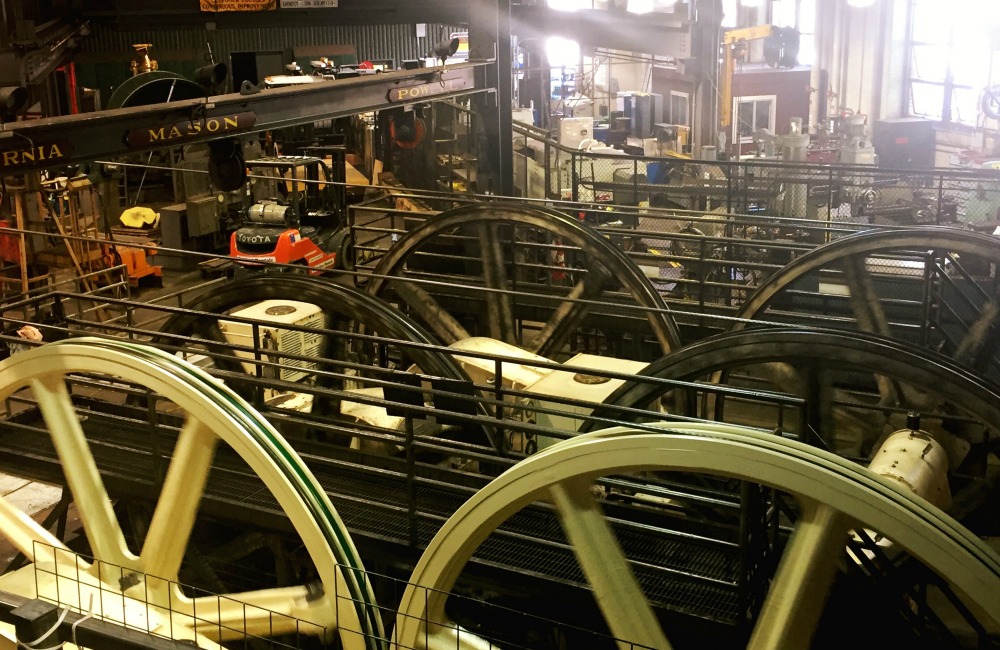 Don't Miss Attractions and Experiences
A visit to the bay's famous prison is a must, worth it for the ferry ride alone plus it's guaranteed to give you the heebie jeebies. Only one company, Alcatraz Cruises, is authorized to visit The Rock and you need to book well ahead, at least one month for daytime visits and two to three months ahead for the super popular ranger-led nighttime tours. You only have to book your outbound ferry so once you're on the island, you can take your time. Don't miss the self-guided audio tour which is amazing, be sure to check out the solitary confinement cells in D-block and allow some time to check out the stunning waterfront views. If time permits, catch one of the free ranger talks for more stories from The Rock.
My tip to beat the crowds is to book the first or last boat of the day. A visit here means a lot of walking so wear comfy shoes and extra layers, the weather changes fast on Alcatraz. It's also worth bringing some snacks because there's no food on the island and no eating allowed except at the ferry dock.
Also highly recommended is the seasonal Alcatraz/Angel Island Combo Tour which includes the self-guided tour of Alcatraz and a 1 hour narrated tram tour around beautiful Angel Island. (Available March to October)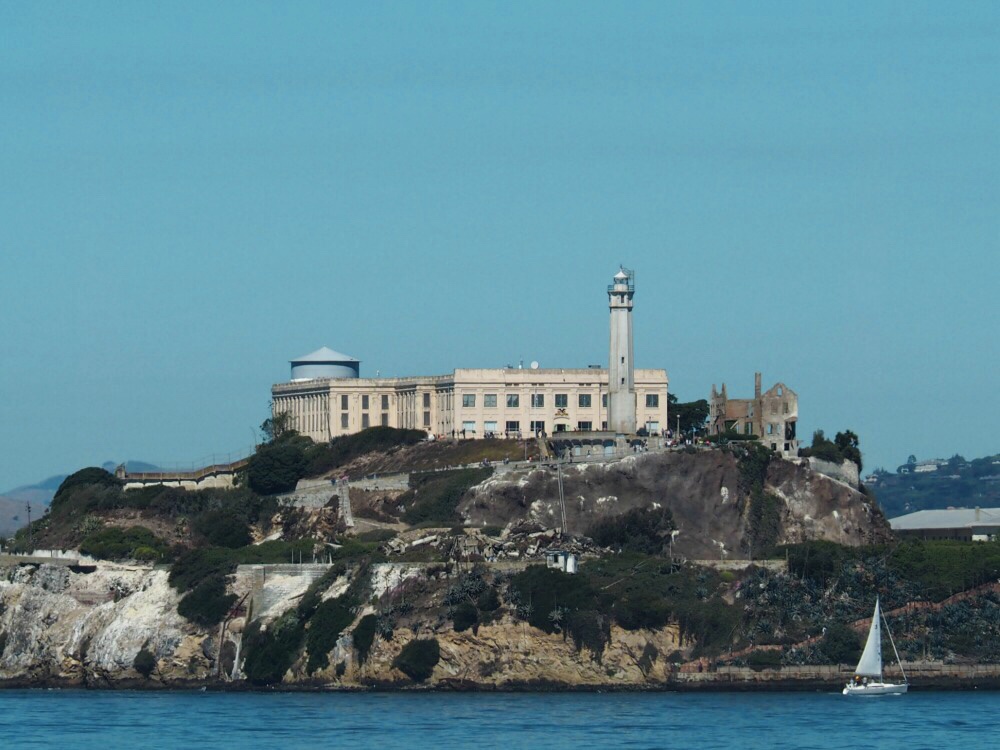 Check out the views from  Coit Tower
1 Telegraph Hill Boulevard
This iconic monument crowns Telegraph Hill with panoramic views over the city and the bay. Fire-fighting heiress Lillie Hitchcock Coit commissioned this 64m art deco monument to honour fire-fighters in 1929 and in case you're wondering, it wasn't designed to resemble a firehose nozzle, that's just a happy accident! Visitors come to Coit Tower for the views which are indeed awesome but the real jewel in the tower's crown are the the murals in the lobby which vividly and colourfully depict life in San Francisco during the Great Depression. When the murals  were completed in 1934, they caused great political controversy because authorities thought they were subversive and depicted "Communist" themes. Today, the murals are protected and cherished landmarks and whatever their political persuasion, no one is denying the spectacular views from the top of the tower. Side note: The elevator ride to the viewing platform is almost as fun as the view – staff here are so friendly!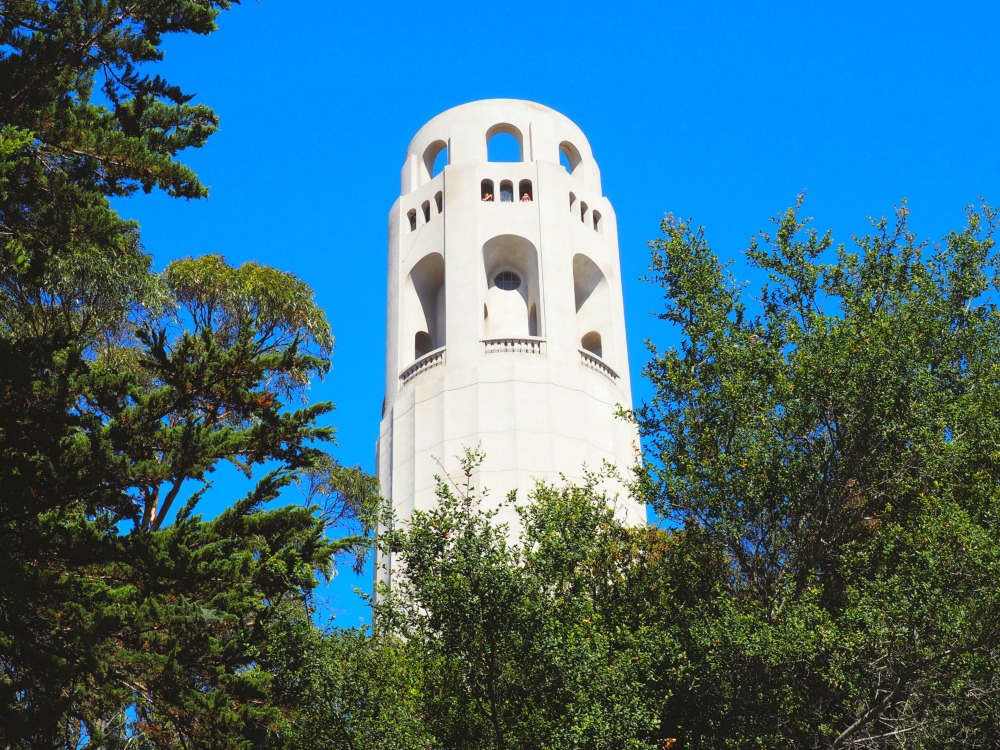 Conquer the city hills riding the San Francisco cable cars
Riding a San Francisco cable car is in my opinion, an urban rollercoaster. Invented in 1873, the cable cars are still as popular as ever and still have no seatbelts. Eeep! My tip is to lean back and grip on to the leather hand strap for dear life! A single ride on a cable car can cost up to $7 – to get the most bang for your buck, purchase a 1 (or more) Day Muni Passport and ride the cable cars to your heart's content.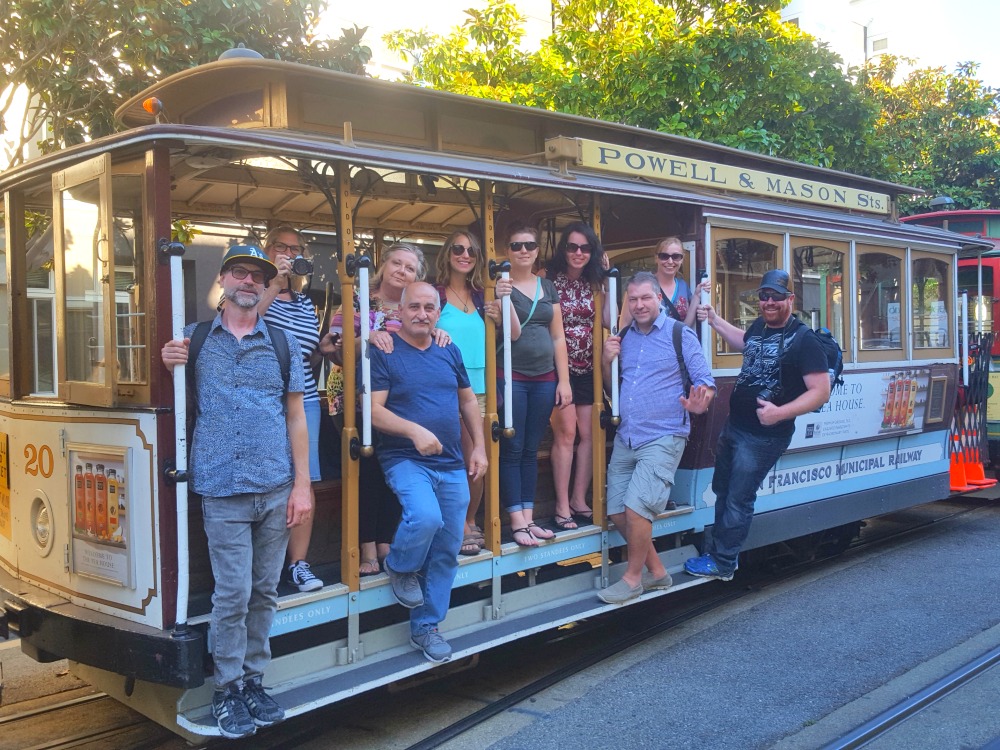 Cruise round town in a historic streetcar
If you're on a budget and/or hills aren't your style, try and take a ride on one of San Francisco's many street cars. Sure you can catch a bus, metro train or the BART subway but that is not nearly as exciting as riding a historic streetcar – there's even one from Melbourne (circa 1946.) The F-line route is particularly convenient travelling from Union Square all the way to Fisherman's Wharf via the Ferry Building and the Financial District. Tickets cost just $2.50 and you can have 1 day's unlimited travel with a $5 pass. Side note: get the Muni app. It's so easy and convenient to use and you save time and money!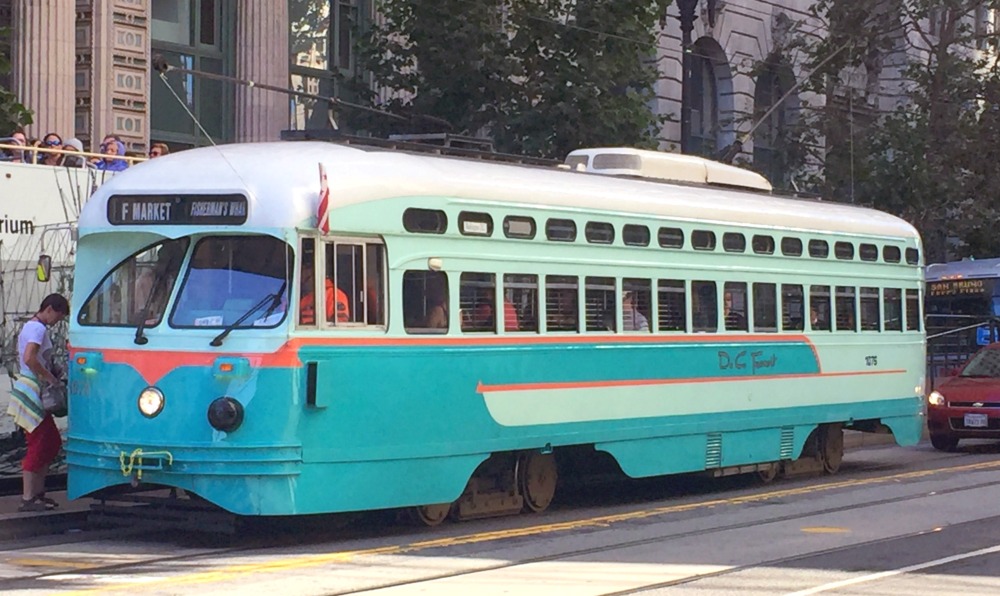 Take a trip to Sausalito
Just across the bay, Sausalito is famous for it's houseboats and picture postcard views and the ferry ride across the bay is the ultimate scenic route. The main drag is full of art galleries, gift shops and eateries and at summer weekends, full of tourists but keep calm and chill out with a Lappert's ice cream.  To experience Sausalito like a local head inland to Caledonia Street or stroll down by the houseboats where free spirits live in quirky homes that bob on the bay. If you're tight for time and/or money and you've ticked the ferry off the list, consider an Uber or Lyft back to San Francisco, if there's two or more of you it can work out to be cheaper and quicker than the ferry.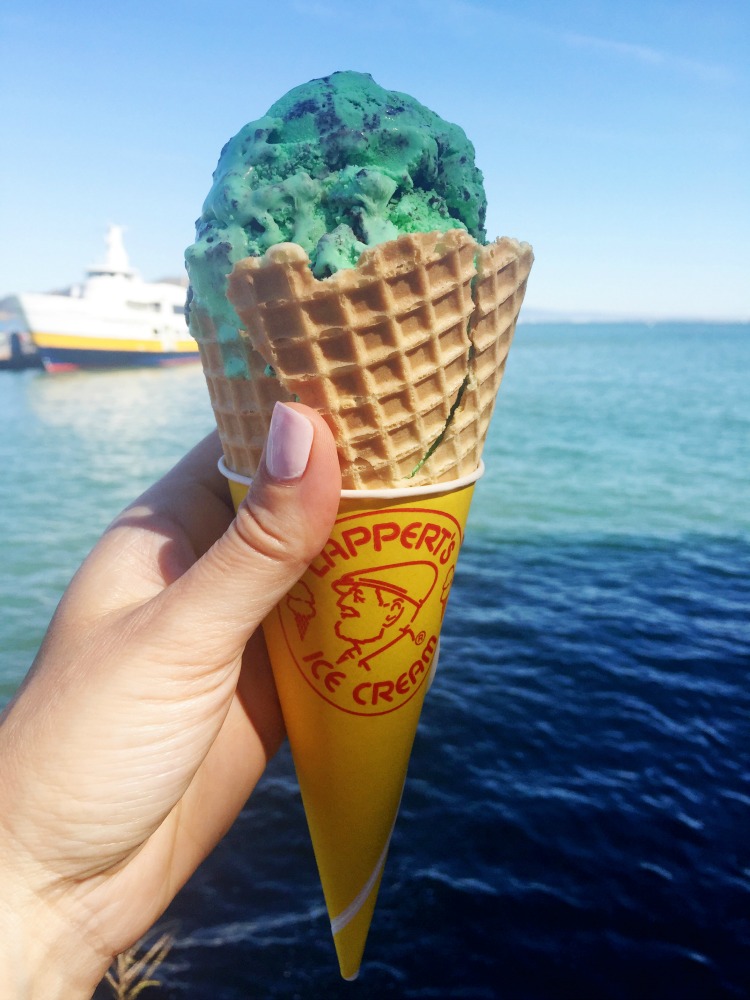 Have a Hat-Tastic Time at Beach, Blanket Babylon
This show is  a San Francisco icon and the world's longest running musical revue. It has racked up over 16,000 performances that have been seen by more than 6 million people from all over town and all around the world (including me!)  Think adult humour, San Francisco satire, Trump-centric jokes, hilarious costumes, extravagant enormohats and a lot of laughs. The show lasts for 90 minutes without an interval and you'll definitely be wanting an encore!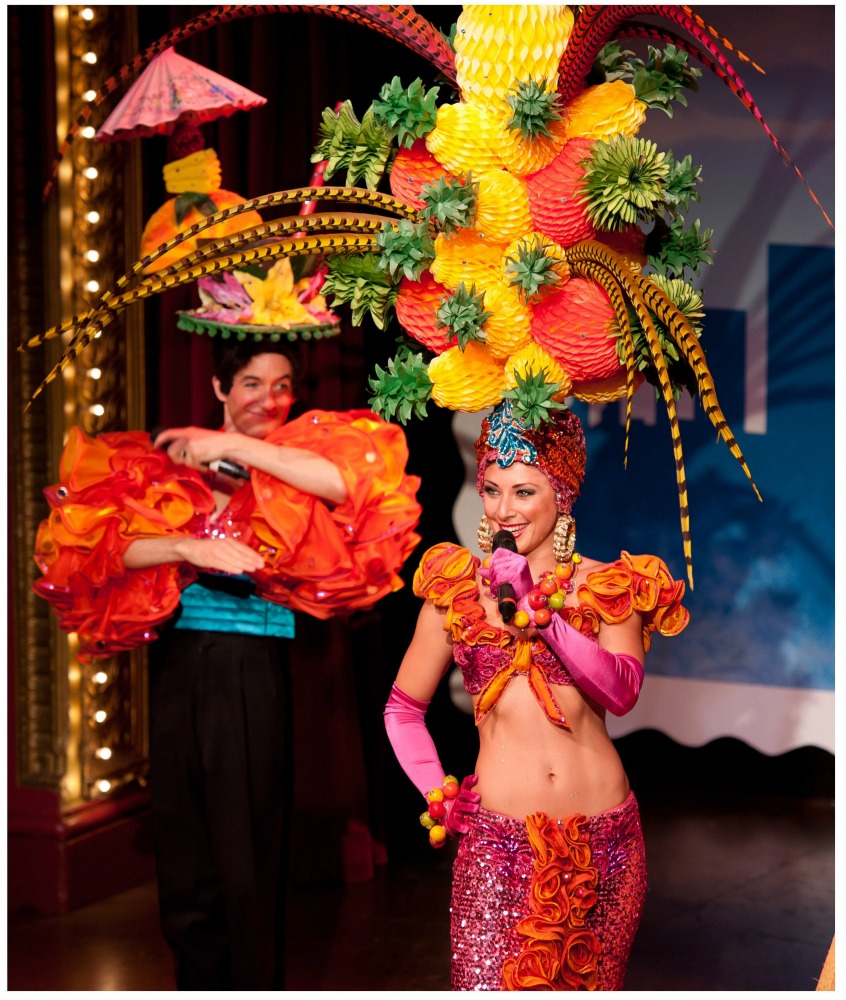 Photo Credit: Rick Markovich
Get your zen on at the Japanese Tea Garden
75 Hagiwara Tea Garden Drive, Golden Gate Park
This, the oldest public Japanese garden in the US is well worth a visit. It's a beautiful botanical oasis in the heart of the city complete with a zen garden, a bonsai grove and a cute little teahouse where fortune cookies were first introduced to the US over 120 years ago! There's a charge to enter but if you arrive on a Monday, Wednesday or Friday before 10am, it's free! Check the SF City Guides schedule and join one of their interesting and informative tours to learn more about the history and design of the garden. Although the tours are free, donations to this non profit volunteer organisation are most welcome. Tie this in with a museum to the de Young Museum and you're in for a treat.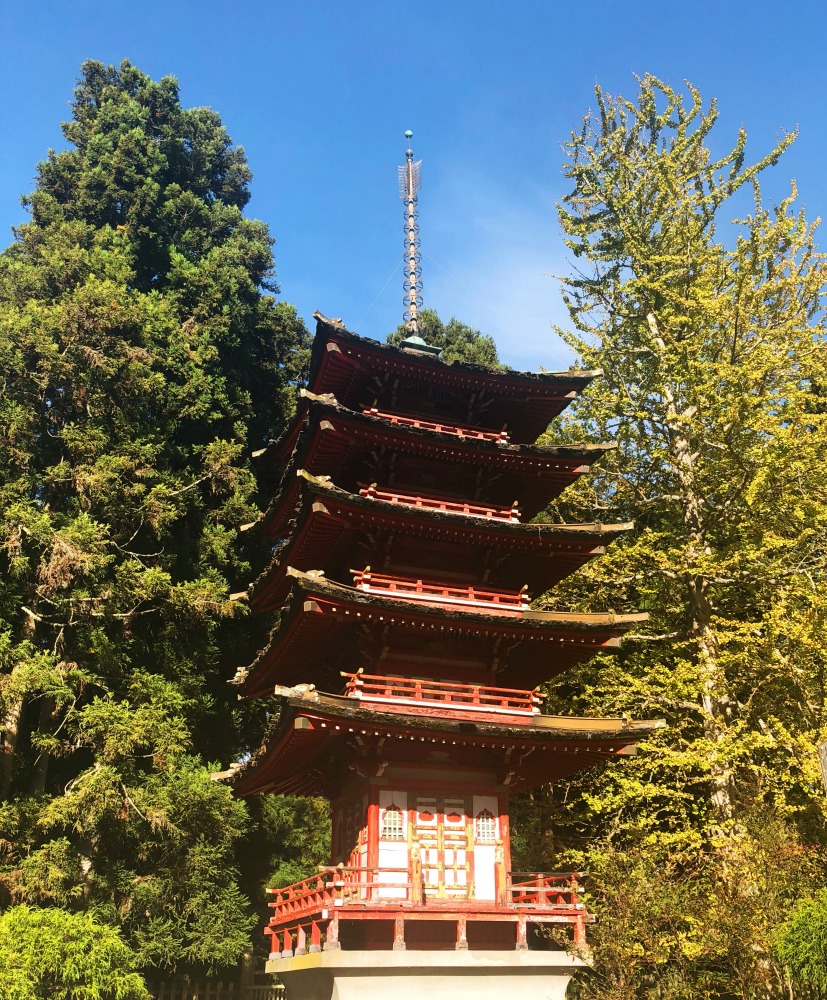 Sporting experiences
Slam dunk with the Golden State Warriors
You don't have to be sporty to enjoy a game of basketball at the Oracle Arena (and from 2019, the Chase Center.) A game of basketball is fast and fun and it's entertainment plus! The entertainment is as exciting as the game itself and as the Warriors never fail to disappoint.
The best deals are to be found on verified resale tickets on Ticketmaster or Stubhub. My tip is to keep an eye on ticket availability and prices in the weeks before the game and leave your purchase until as late as possible, the closer it gets to the game, the cheaper the tickets become. Be aware though that buying tickets through these sites with an international credit card can be tricky, ensure you have an account with the ticket agency and if possible, that you register with a US mobile number. Then you're good to go!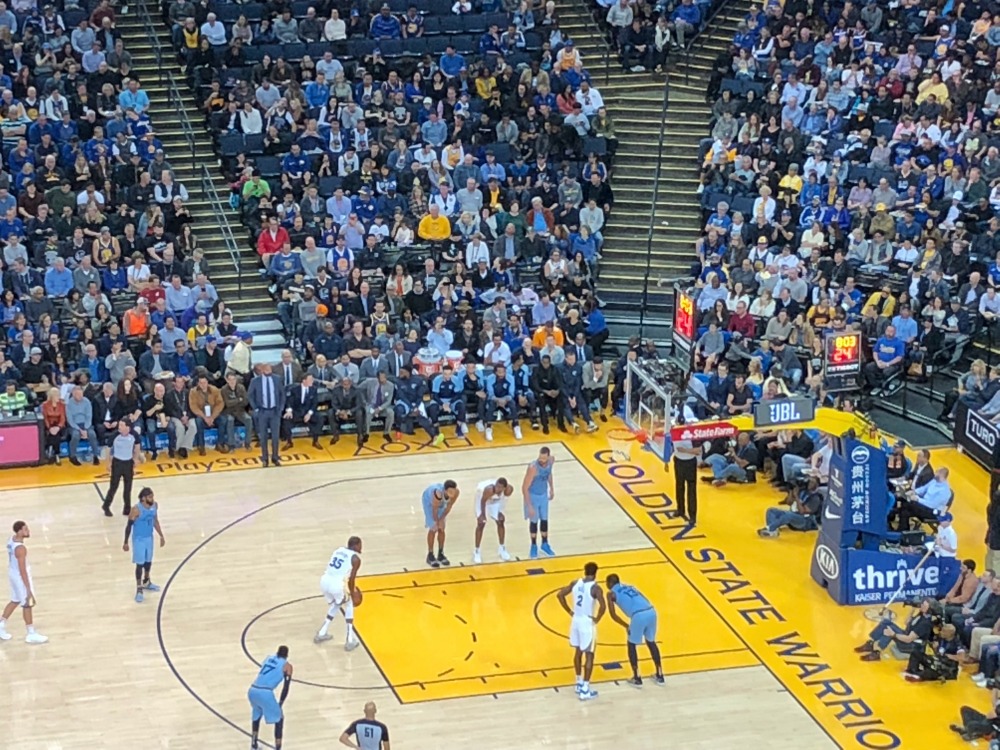 College football is taken very seriously in the US although the tickets are considerably cheaper than those of the NFL. To be honest, the uninitiated American football fan (and when I say the uninitiated American Football fan, I mean me,) won't be able to tell the difference between a college or an NFL team or have any understanding of what's going on anyway, so college football is a great and much more affordable option.
The Californian Golden Bears are the college football team of the University of California, Berkeley. They play at California Memorial Stadium and the beautiful campus out is worth a visit in itself. Getting there takes about 40 minutes from downtown SF and the atmosphere is electric. The stadium is like a giant sun trap so be sure to slip, slap, slop  with the sunscreen so that you don't chargrill under the hot Californian sun. The biggest bonus of college football are the amazing marching bands that strut their stuff at half time – the ticket price is worth it for the marching bands alone!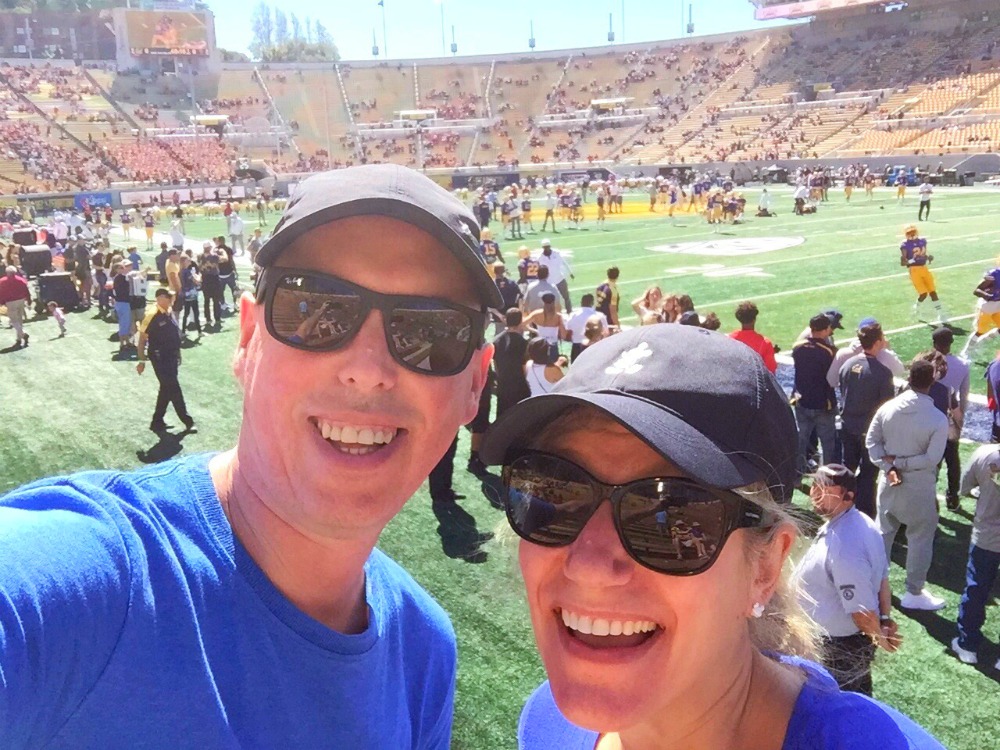 Put some fun in a run
Why not turn your vacation into a runcation and partake in one of San Francisco's many fun runs? The running calendar  here is full to the brim and there are a variety of events and distances to suit everyone. Whatever event you choose, one thing is sure, you'll pack a lot of fun in your run.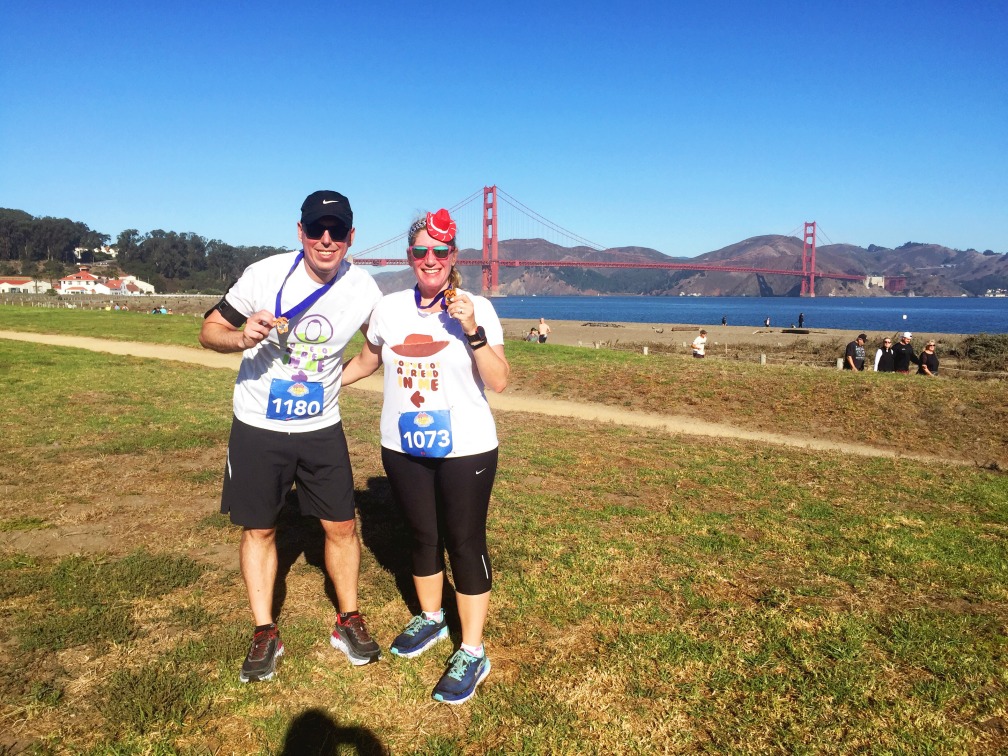 Our San Francisco fun runs have been some of our happiest holiday highlights and I can highly recommend the SF Aloha Run (supporting the Japanese Community Youth Council) and the Sports Basement Halloween 5K (supporting the Boys & Girls Clubs of San Francisco.) If you want to up the fun in your run for free and you want more flexibility, be sure to check out the local Parkrun at scenic Chrissy Field – just remember to register for a parkrun barcode before you rock up!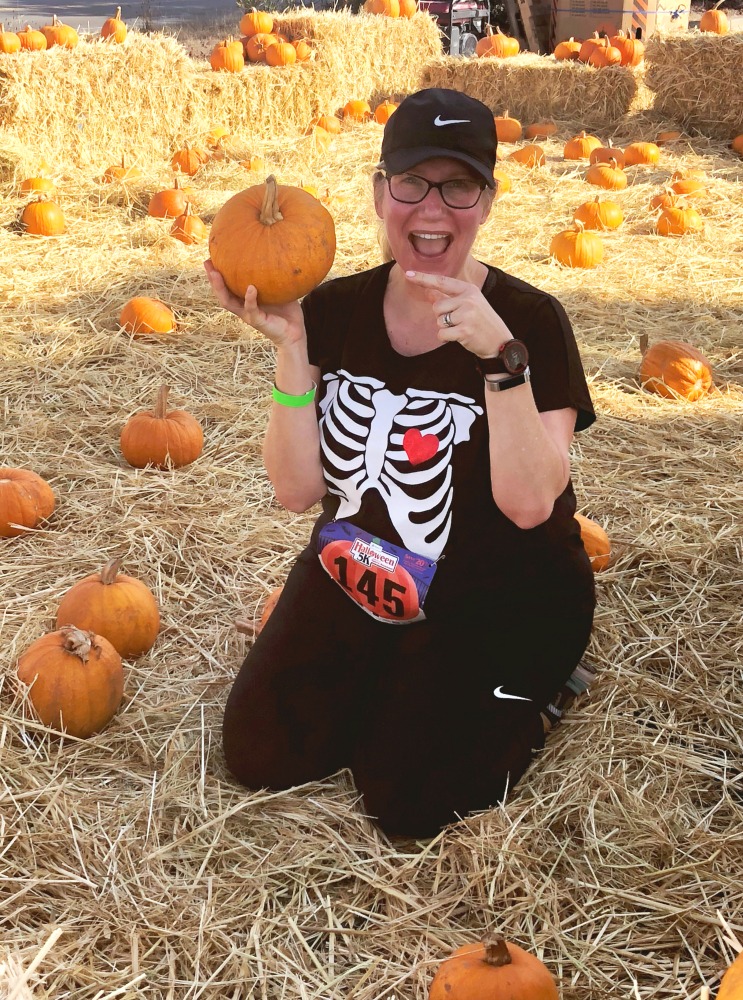 Be Cool at  The Museum of Ice Cream
1 Grant Avenue, San Francisco
The Museum of Ice Cream in San Francisco is the biggest Museum of Ice Cream to date and is located in an old bank building just off Union Square. It's vast, it's pink and it's an instagrammable paradise! In this colourful art installation you'll find everything from unicorns to cookie carousels  and gummy gardens to swimming pools of sprinkles – this is a place for play, imagination and of course, some delicious frozen treats! The pop up museum has sold out in various locations nationwide but is now a permanent museum in San Francisco! All tickets are $38, children under 2 go free.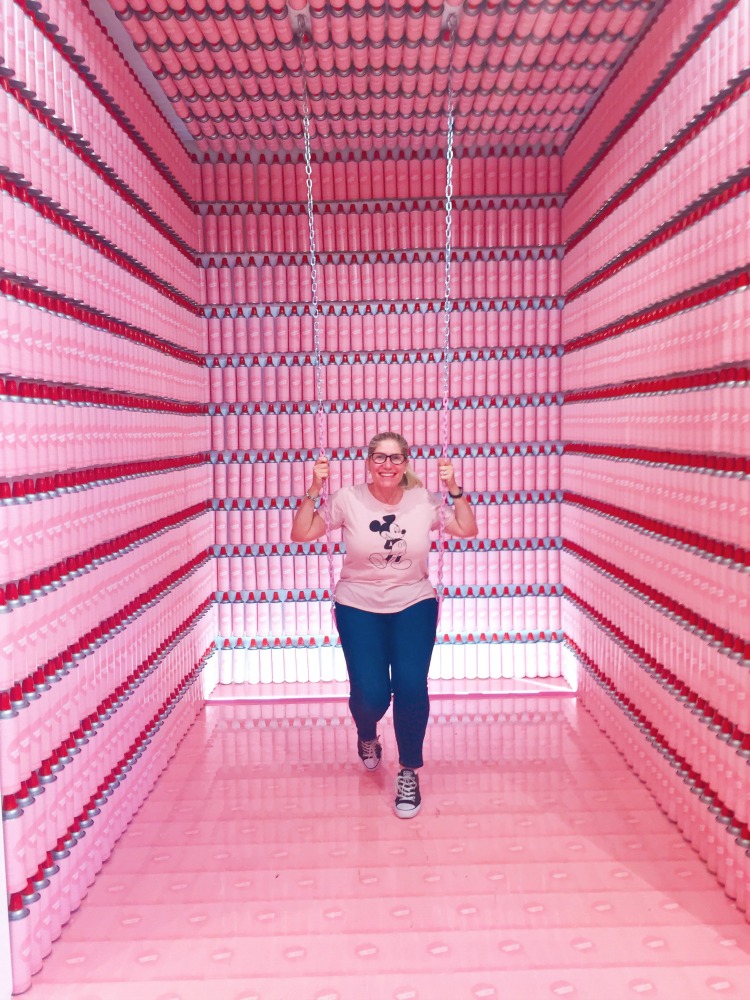 Find out about the man behind the mouse at The Walt Disney Family Museum
104 Montgomery Street, The Presidio
This beautifully laid out 40,000 square foot museum illustrates the fascinating story of Walt Disney's successes, disappointments and irrepressible optimism as he pursued innovation and excellence and entertained and enchanted generations worldwide. Using the tools Walt worked with; art, music, film and technology – this family museum presents an honest and heartwarming portrait of  an amazing and talented man. There is really much to see and enjoy here, you'll need a minimum of 2-3 hours to do it justice.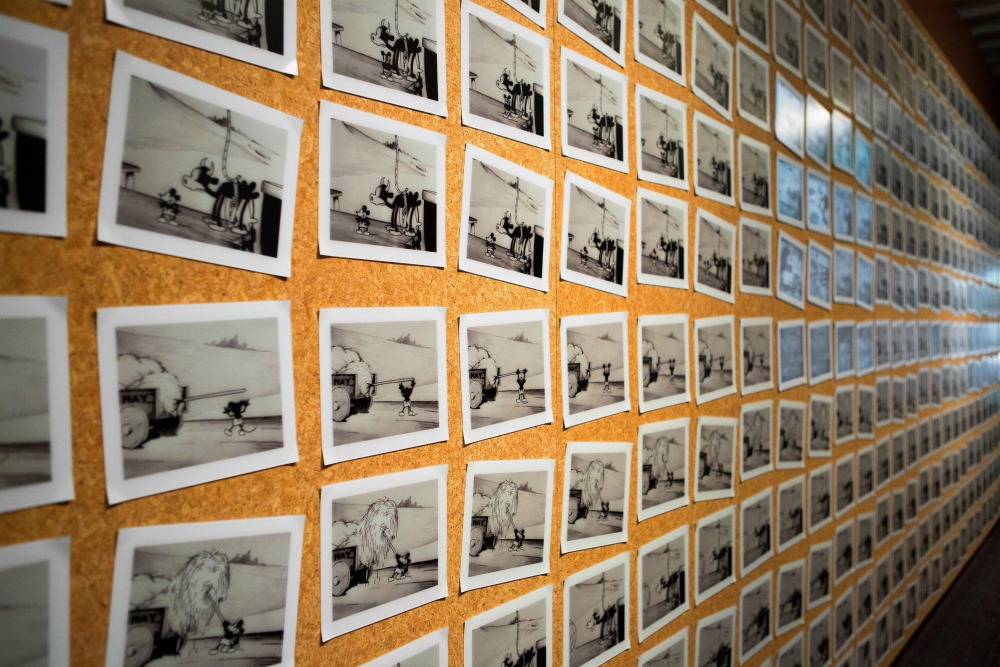 photo credit: Caitlin Moneypenny-Johnston
Lose yourself After Dark at the Exploratorium
Pier 15, The Embarcadero
The Exploratorium is so much more than a museum – it's an interactive exploration of art, science and perception on a grand scale. At this adults only evening program every Thursday night you can lose yourself in over 650 hands on exhibits – think outsize kaleidoscopes, mind bending mirrors and dazzling light displays with a value added pop up bar, one of a kind activities and guest speakers.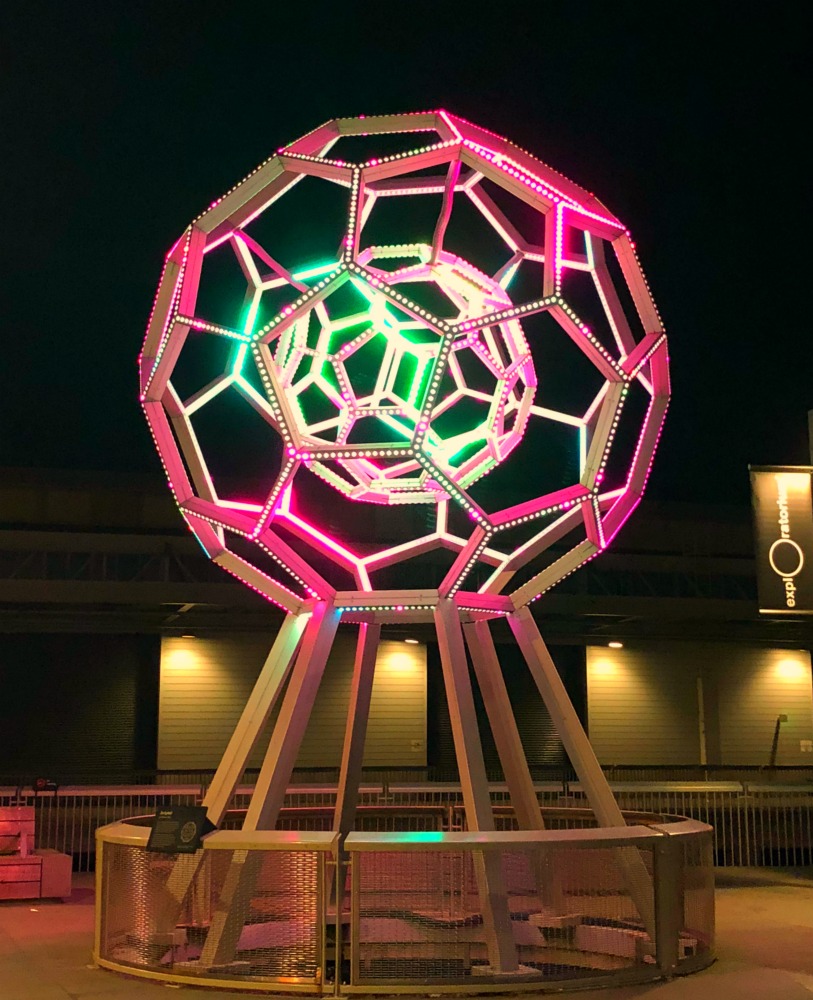 Be a culture vulture at the de Young Museum
50 Hagiwara Tea Garden Drive, San Francisco
Lose yourself in art at this stunning fine art museum in the heart of Golden Gate Park. There's an eclectic and cross cultural collection of work and the museum is well known for it's outstanding costume exhibitions and all tickets include same day entry to San Francisco's other fine art museum, The Legion of Honor. If you're short on time (and money,) there's still plenty to enjoy at the de Young for free! The museum cafe, the sculpture garden and the museum shop are all well worth a visit and open to the public. However, the jewel in the museum's crown has to be the Hamon Observation Tower. On a clear day, this glass-walled space offers amazing panaromic views of the city and beyond. It's really a sight to behold.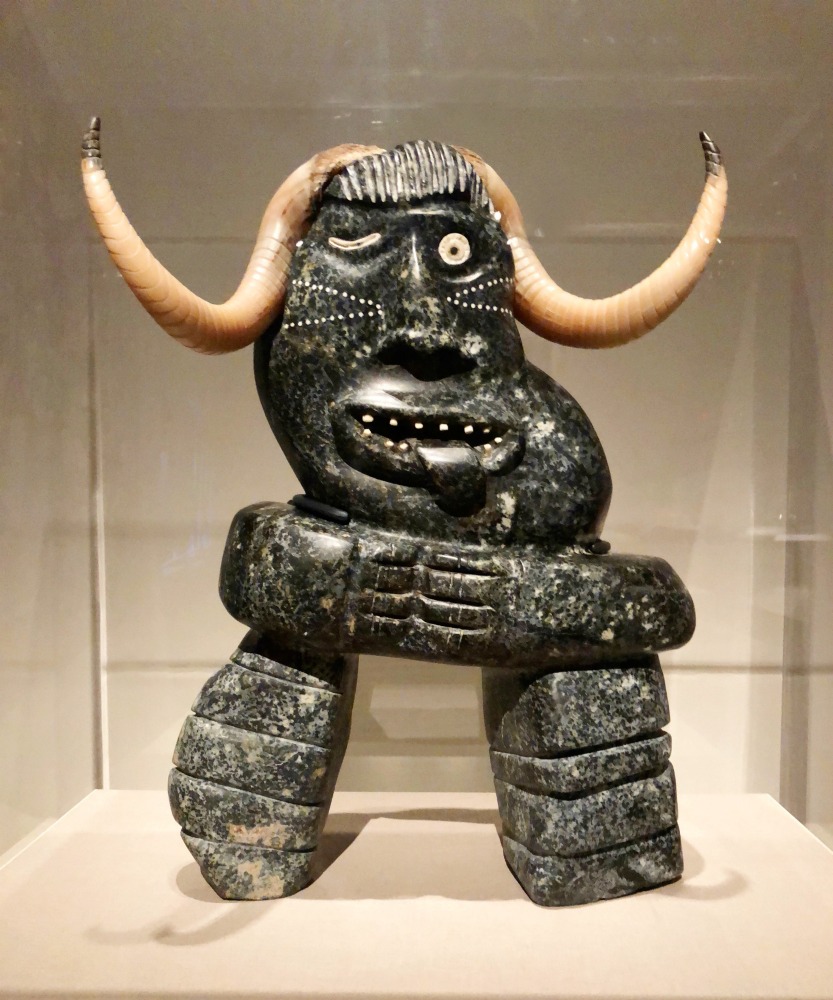 Get Your Science on at the California Academy of Sciences
55 Music Concourse Drive, San Francisco
Located in the heart of Golden Gate Park, here you'll find an aquarium, a planetarium and one of the world's largest natural history museums all under one roof. There is so much to see and do here, you'll need a whole day to make the most of your visit.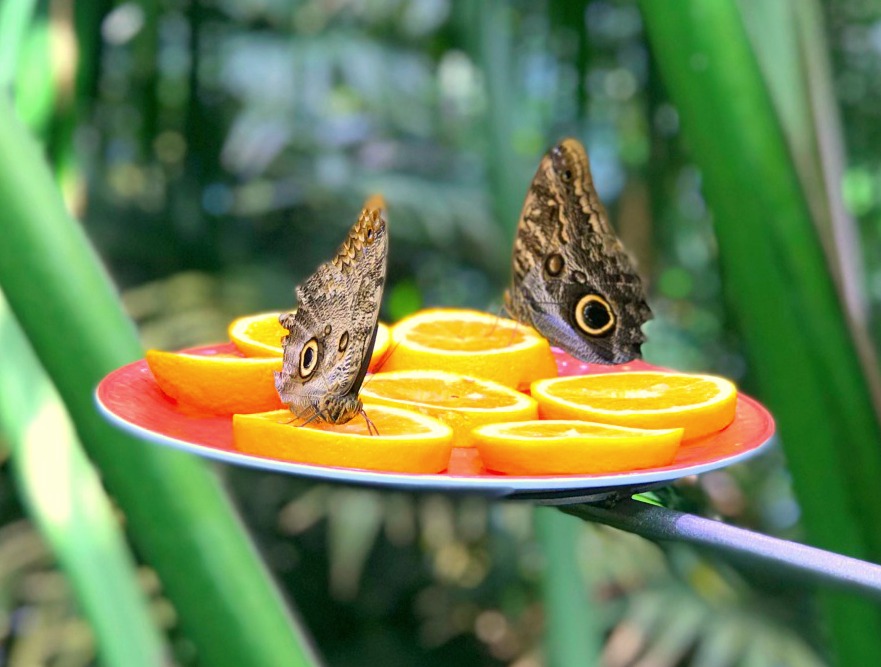 151 3rd Street, San Francisco
Located in the heart of downtown, this is one of the biggest museums of modern and contemporary art in the US and you don't have to be an art buff to enjoy it. There's a huge variety of art to explore over seven floors and all of it is thoughtfully displayed in a beautiful, contemporary building.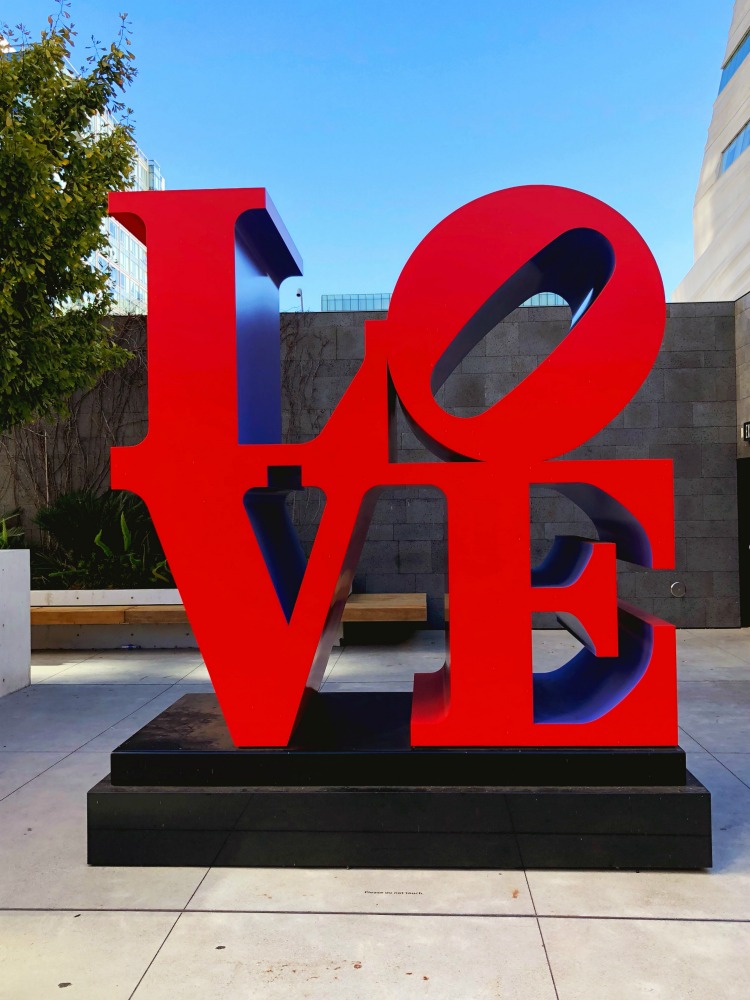 Hopping on board a wine tour means that everyone can enjoy the wine because no one has to drive. Green Dream Tours offer a variety of wine country options, including Napa or Sonoma or if you want the best of both worlds, Napa and Sonoma! Maximum group size is 14, they pick up and drop off from hotels and residences in the San Francisco area and they're carbon neutral too. Tours are fun and relaxed, visiting both boutique and larger wineries with plenty of opportunities for wine tasting and sightseeing too.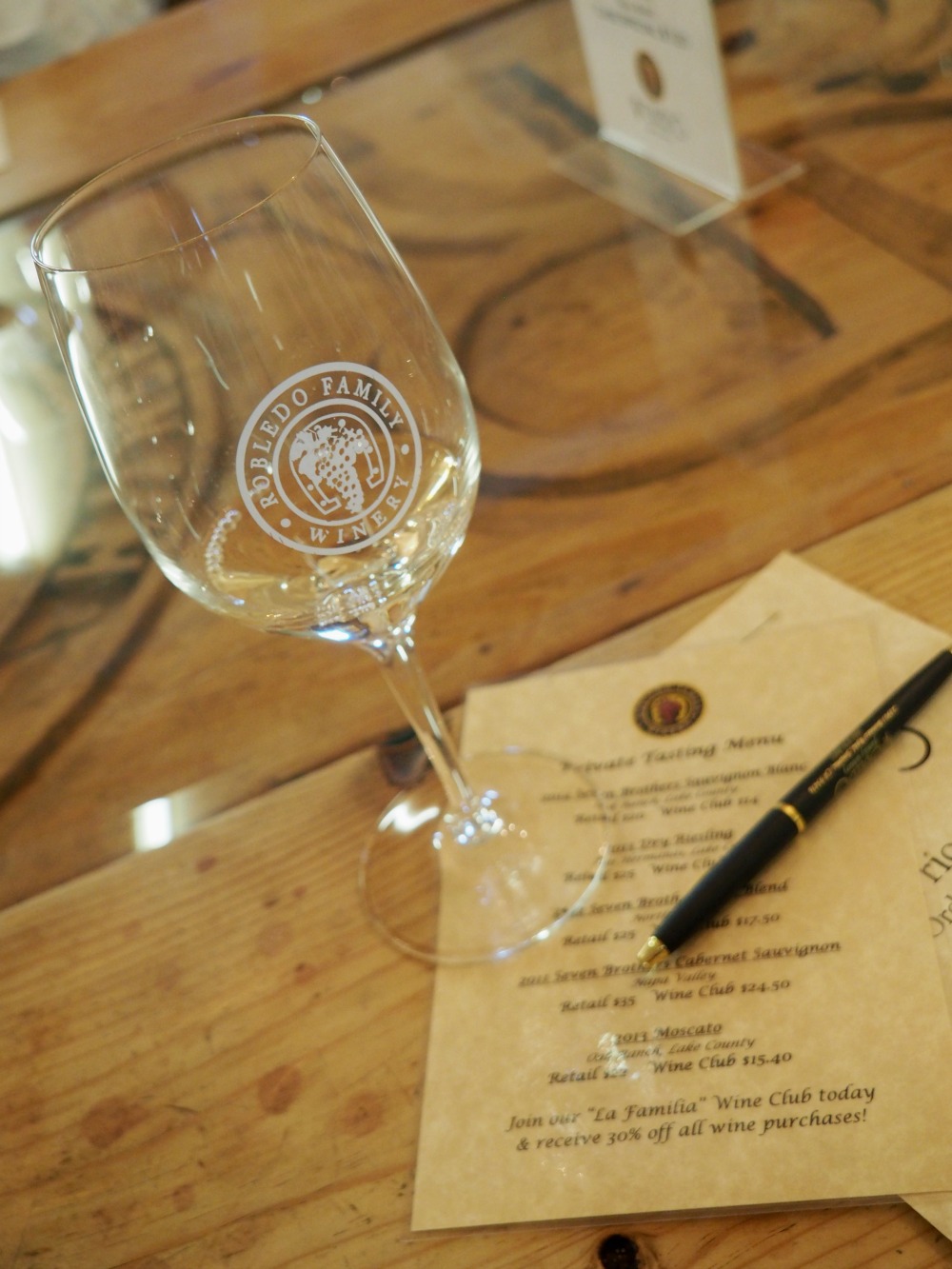 Hop aboard an Adventure Cat catamaran and enjoy a 90 minute sunset sail  around San Francisco Bay. Sailing on a catamaran is safe, stable and it offers amazing views both from the deck and the cosy cabin. The group size is smaller than some of the regular passenger boats making for a more intimate and laid back experience. It's romantic, memorable and a unique way to enjoy the bay. Watching the city light up as the Golden Gate Bridge glows in the disappearing sunlight is just the most magical experience and one you'll never forget. Whatever you do, don't forget your camera!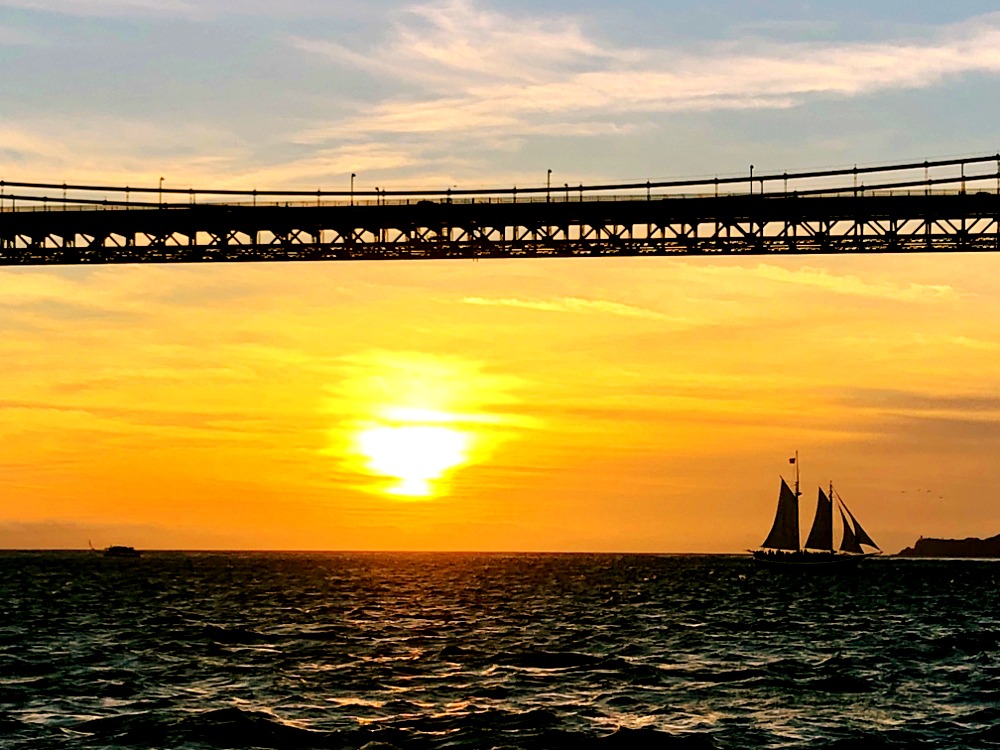 Enjoy beer and cheer with a walking craft beer tour
Founder of SF on Tap, Adam Marca has a  tour motto,  "learn, drink and celebrate" and you can certainly expect to do all three on one of his tours. Adam offers three different tours exploring SoMa, the Haight and Fishermans' Wharf/North Beach. You can expect to visit three bars/breweries on an SF on Tap tour and sample 3-4 beers in each. Adam is quite the beerologist and is keen to share his extensive knowledge about the individual beers tasted, brewing and the SF brewing scene in general. That said, SF on Tap is as much is about the bay as it is about the brews, so non-drinkers are most welcome (and pay a reduced rate.) If beer isn't your bag, you can opt for a soft drink instead, still have a top time and get the inside scoop on San Francisco's iconic neighbourhoods.
Take a Walk in the Wild Side in Muir Woods
Taking a tour to Muir Woods means you can enjoy all of the fun without any of the stress. On a half day Muir Woods tour with Extranomical Tours  you'll get picked up, dropped off (and a mini tour of the city,) experience riding over the Golden Gate Bridge (complete with a photo stop) and have 1.5+ hours to explore Muir Woods at your leisure. If all that's not enough, there's a lunch stop in the seaside spot of Sausalito and you can choose whether to hop on board the ferry or the tour bus to travel back across the bay. That's tree-riffic!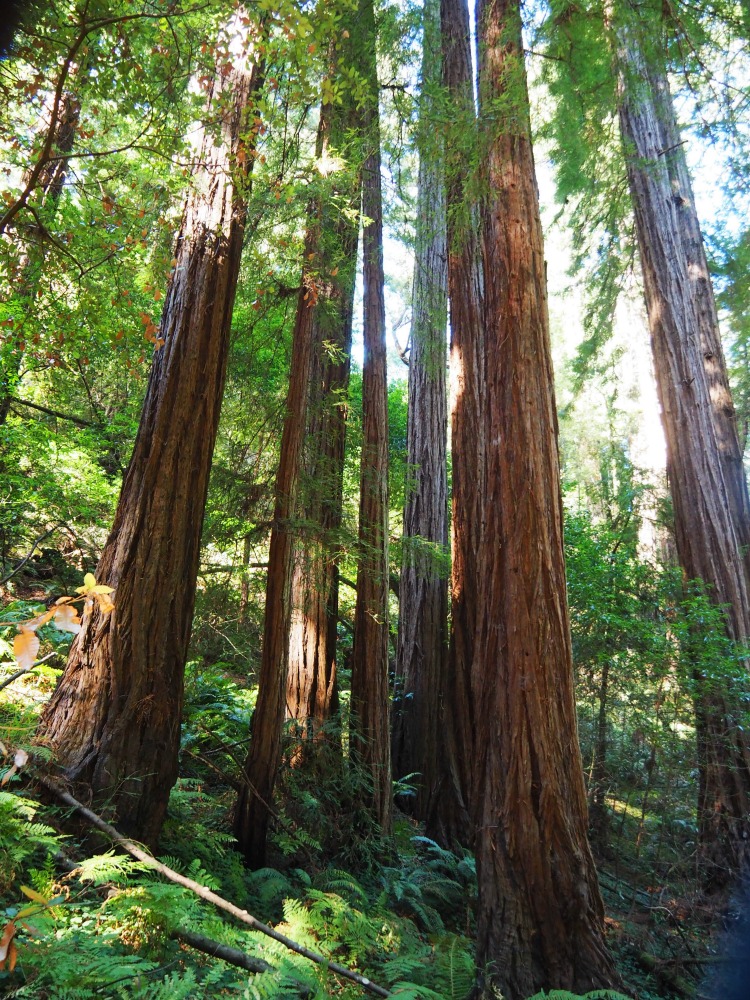 Eat the Mission on a Secret Food Tour
Famous for it's food, art and music scene, a Secret Food Tour  is the most delicious way to explore the Mission district. The 3 hour walking tour provides a taste of this vibrant neighbourhood both in terms of it's food and it's culture. This small group tour includes all eats and treat and a  great, local guide and the best bit is, there's no waiting in line, even for the most popular eating spots!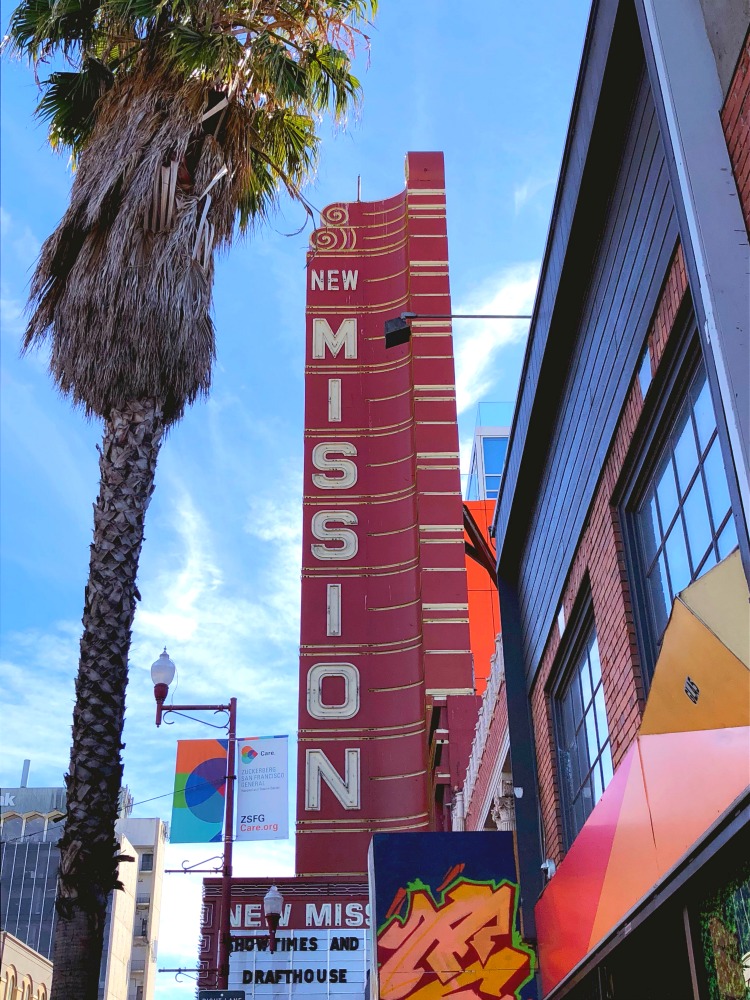 Of course, eating in San Francisco is a post in itself but if you're feeling hungry, check out some of my favourite places to eat, must visit bars and if you're into ice cream, here are some of the best scoops in town.
Have you ever been to San Francisco? What would you add to the list? Have you ever left your heart somewhere?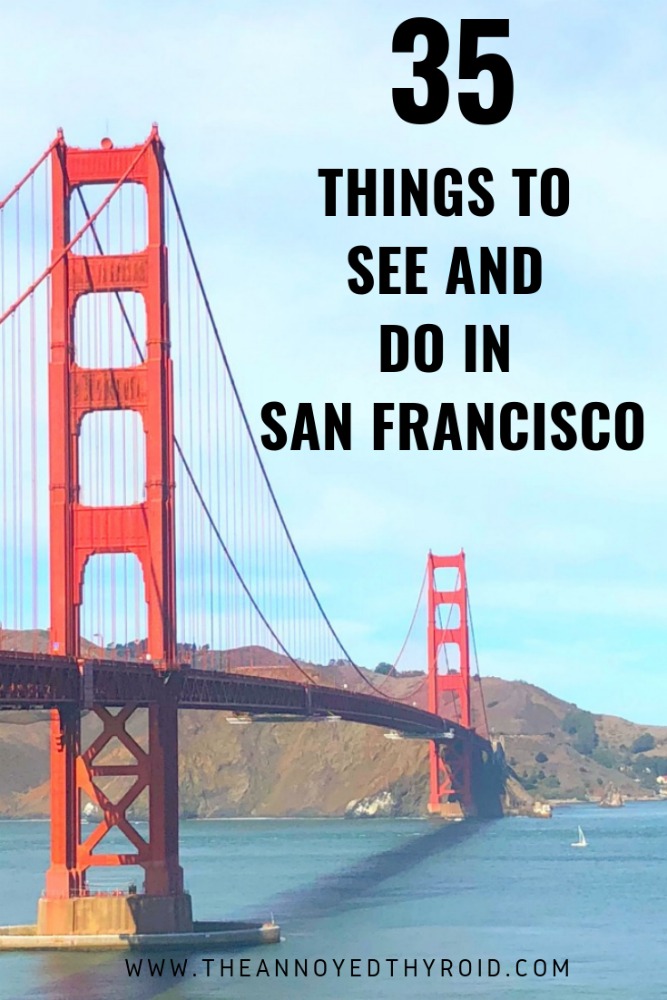 When the experience was not free, I paid for my own ticket to the Museum of Ice Cream, Alcatraz,  Coit Tower, sport tickets and race entries. I was a guest for all other paid experiences. As always, all opinions are honest and my own.