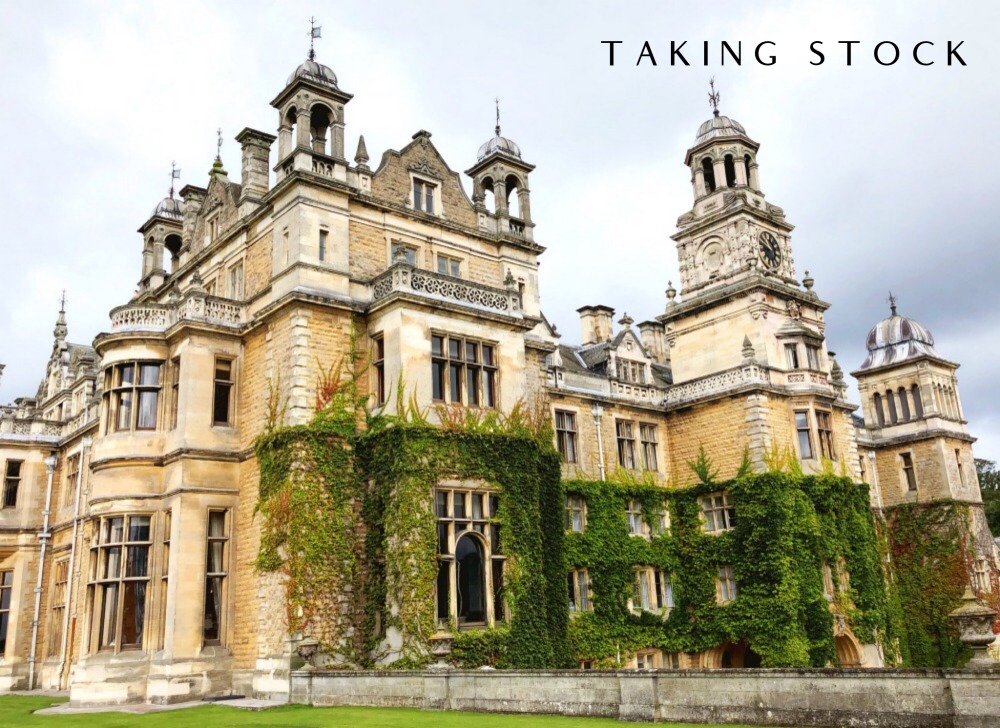 I have to admit as Augusts go the 2019 edition was pretty pawsome. I spent the majority of the month in the motherland, dividing my time between the stunning Thoresby Hall (see above,) the wonderful city of Lincoln and of course, London Town but I must admit it's good to be back on Aussie terra firma. It's true what they say, there is no place like home. Before I get stuck in to September, I'm going to take stock of August, the month that was. I'd love it if you joined me!
Battling: Jet lag – both ways – and it's been brutal!
Revamping: 10 old recipes and making them new again including this old skool Microwave Sponge Pudding. Nom nom!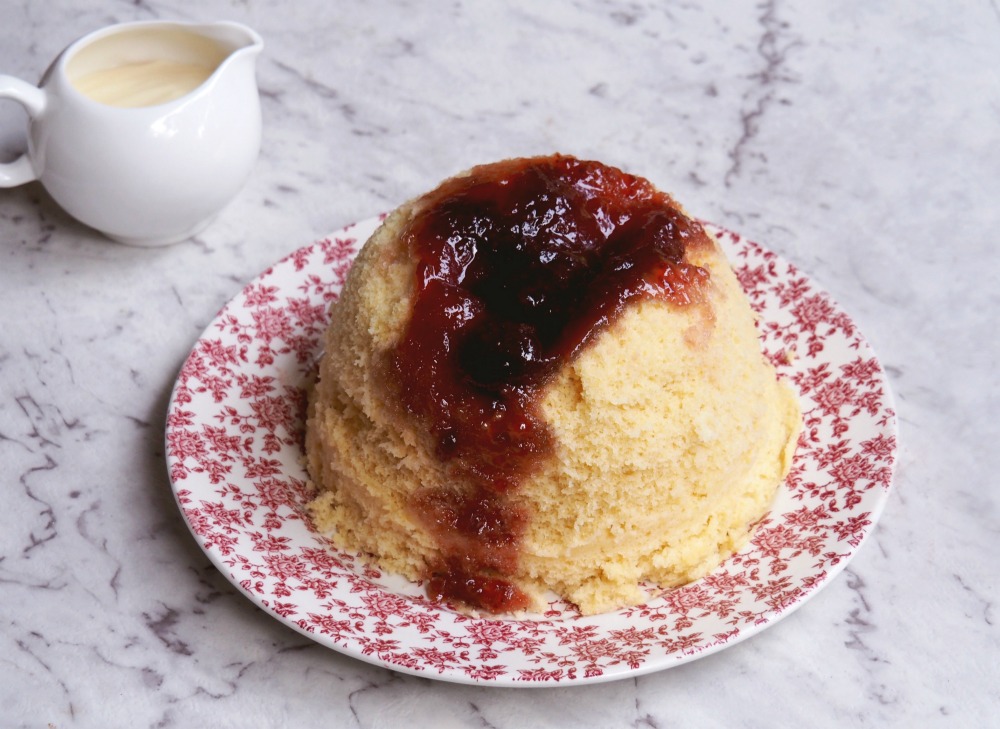 Using: My pie maker like it's going out of fashion. These Cheeseburger Pies are our new favourite.
Making: This Shark Birthday Cake for my godson's birthday!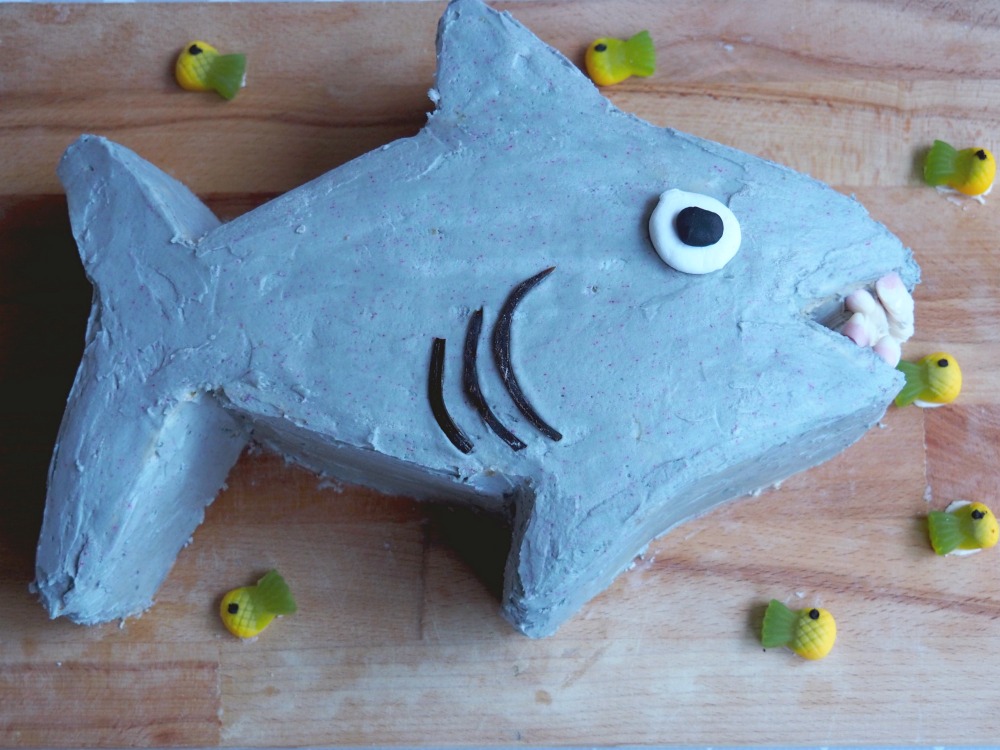 Living: My best life at the Sydney Dog Lovers Show.
Patting: All the dogs at show.
Marvelling: At all the different kinds of dogs and all the amazing things they can do.
Rubbing: Shoulders with the furry famous – such a thrill to meet Buddy from Home and Away.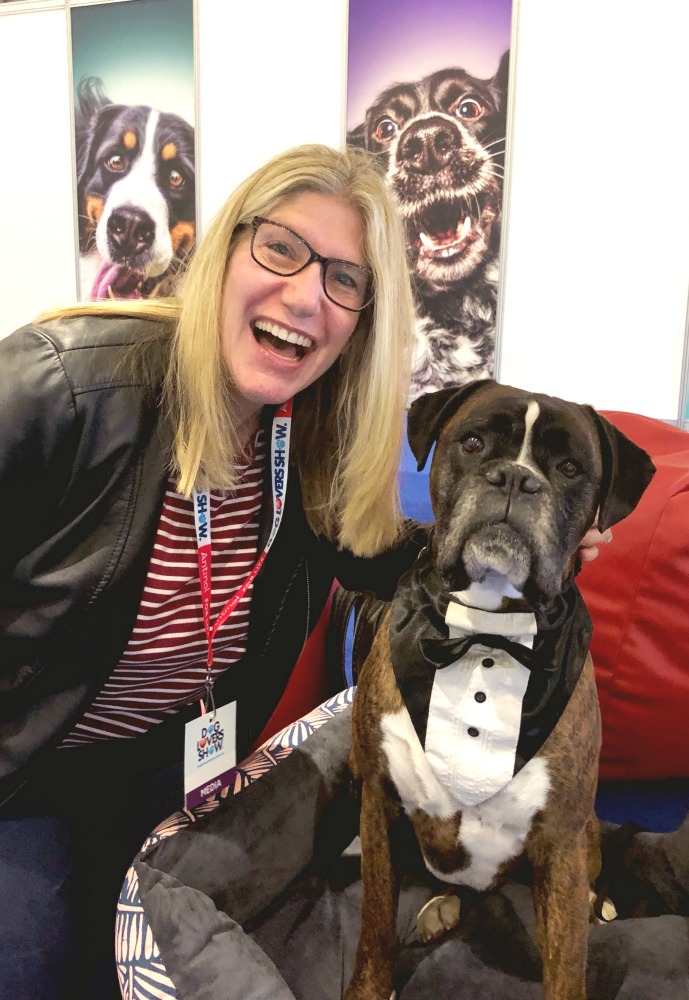 Choosing: Our new puppy!
Bookmarking: Everything in my cavoodle handbook
.
Learning: Even more about puppies.
Naming: Our new puppy, it's Teddy Roosevelt, in case you're wondering! He's even got his own instagram account!
Buying: All the puppy paraphernalia.
Counting: Down the days until we can bring Teddy home.
Missing: Out on the puppy open day with Teddy at Hidden Valley Cavoodles – lucky David got twice the share of puppy cuddles.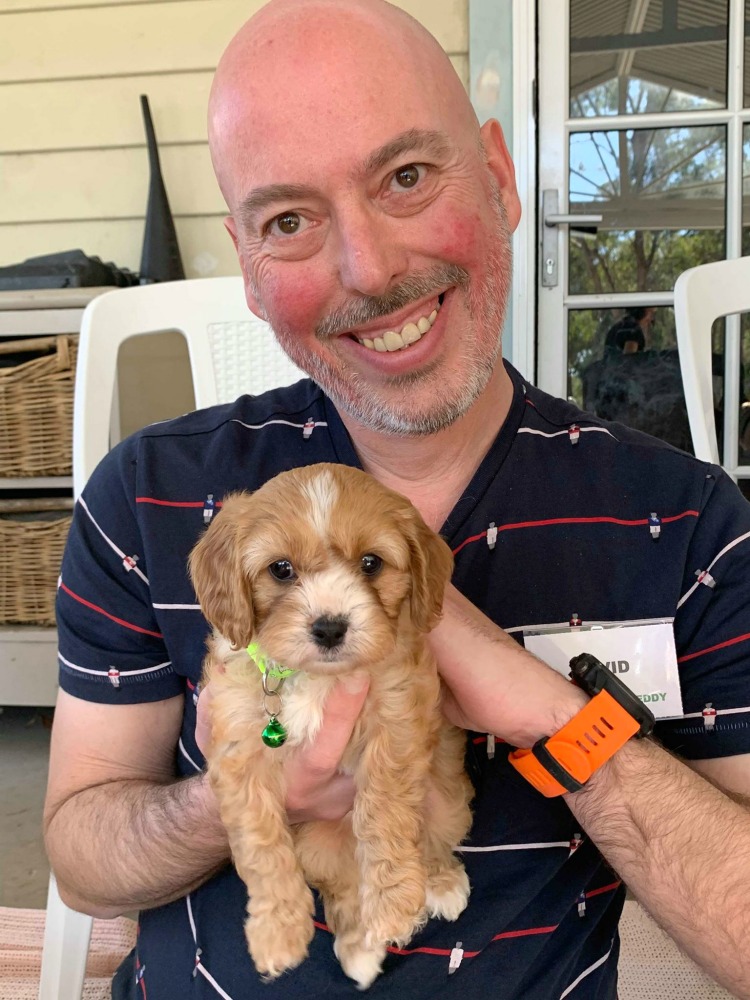 Admiring: Chelsey – she's so inspiring!
Getting: My hair did – always such a treat.
Flying: Qantas. My loyalty to the silver kangaroo knows no bounds.
Thinking: That surely the more I fly, the less nervous I should be. Alas, this is not so!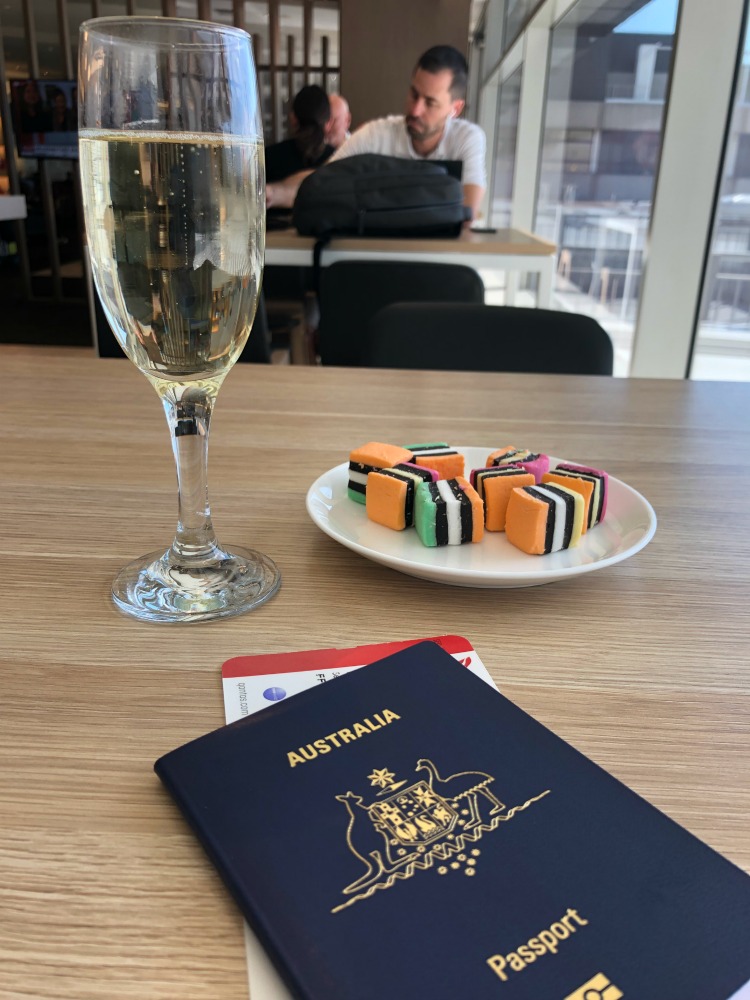 Enjoying: The privileges of being a Gold Frequent Flyer like sitting on the top deck of the A380 and…
Having: A shower in the Qantas lounge in Singapore – it's enough to make one feel human again!
Travelling: By trains, planes and automobiles.
Weekending: With my mum at Thoresby Hall.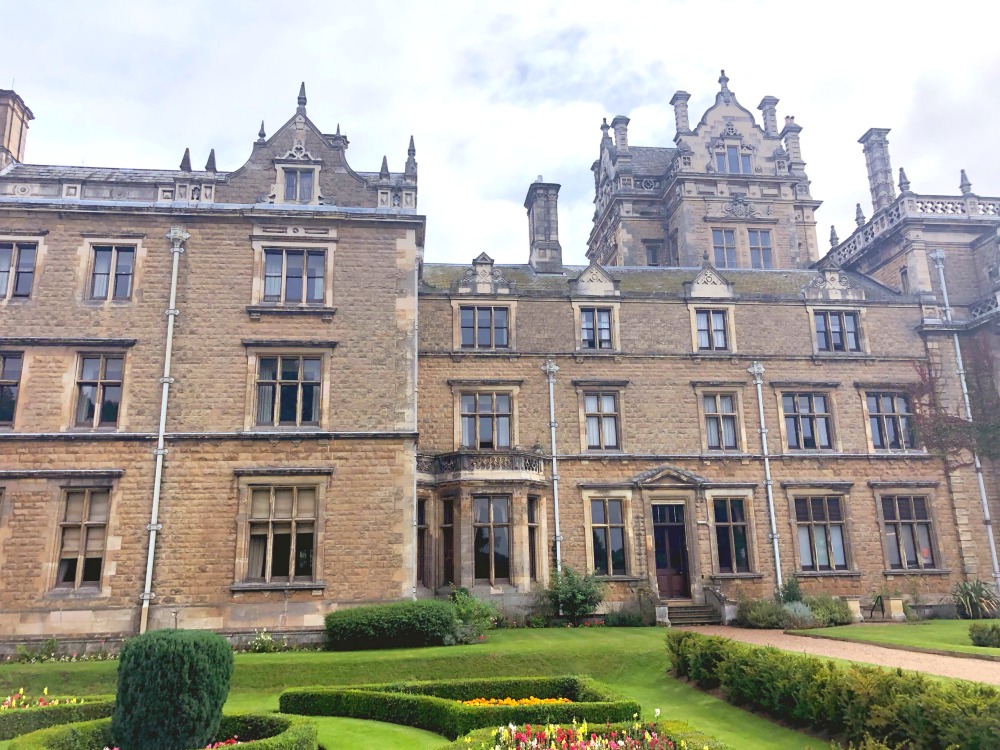 Loving: The historic buildings, I totally felt like I was on the set of Downton Abbey.
Eating: All the English food – roast dinners, hot puddings, fish and chips – you name it, I've eaten it.
Snacking: On English crisps, they're the best!
Coveting: This recipe for old skool Blackcurrant and Licorice Pudding.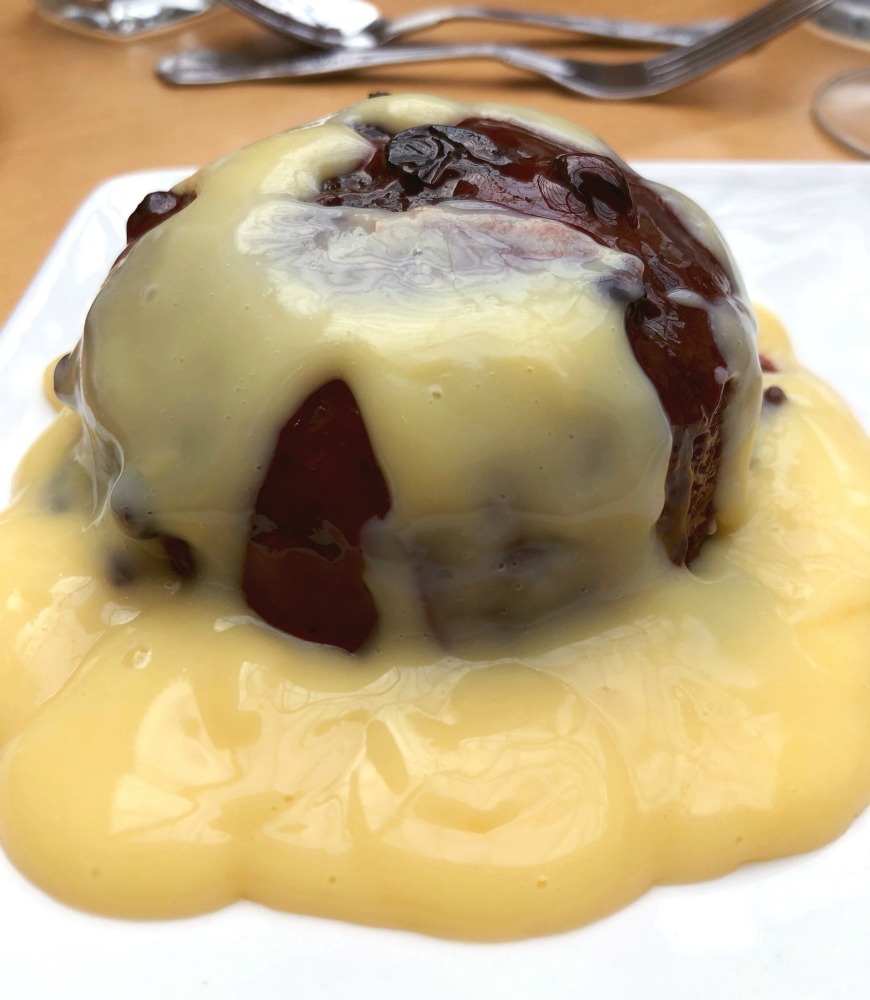 Needing: To do lots of exercise to kill off those calories!
Noticing: The colours in Thoresby Hall's rose garden!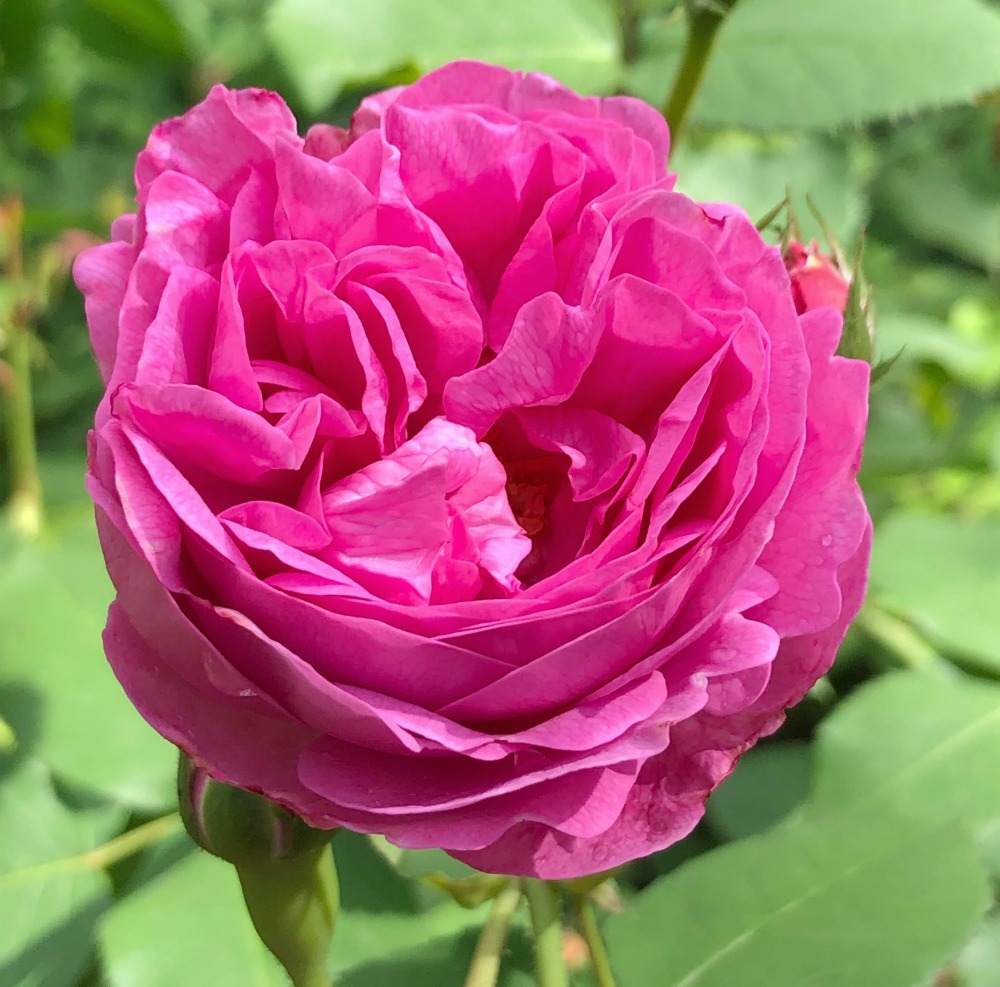 Shopping: Up a storm in the UK sales.
Wearing: Clothes that I wear in Australian winter for English summer!
Revisiting: Lady Roses Edwardian Tea Rooms for one of Mr Gearing's enormoscones.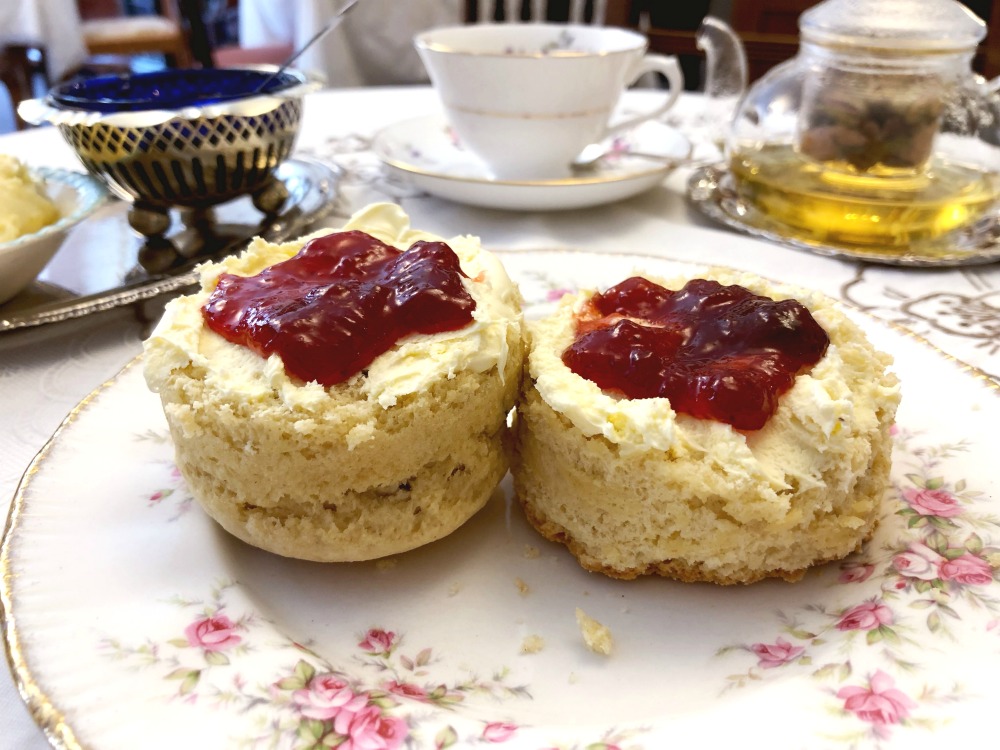 Realising: That cream before jam or jam before cream is quite a conundrum and a divisive one at that!
Visiting: Daisy Made Farm. I don't know who was more excited to see all the animals, me or Calvin the Dog!
Licking: The delicious homemade ice cream at Daisy Made Farm – it's made fresh on the farm!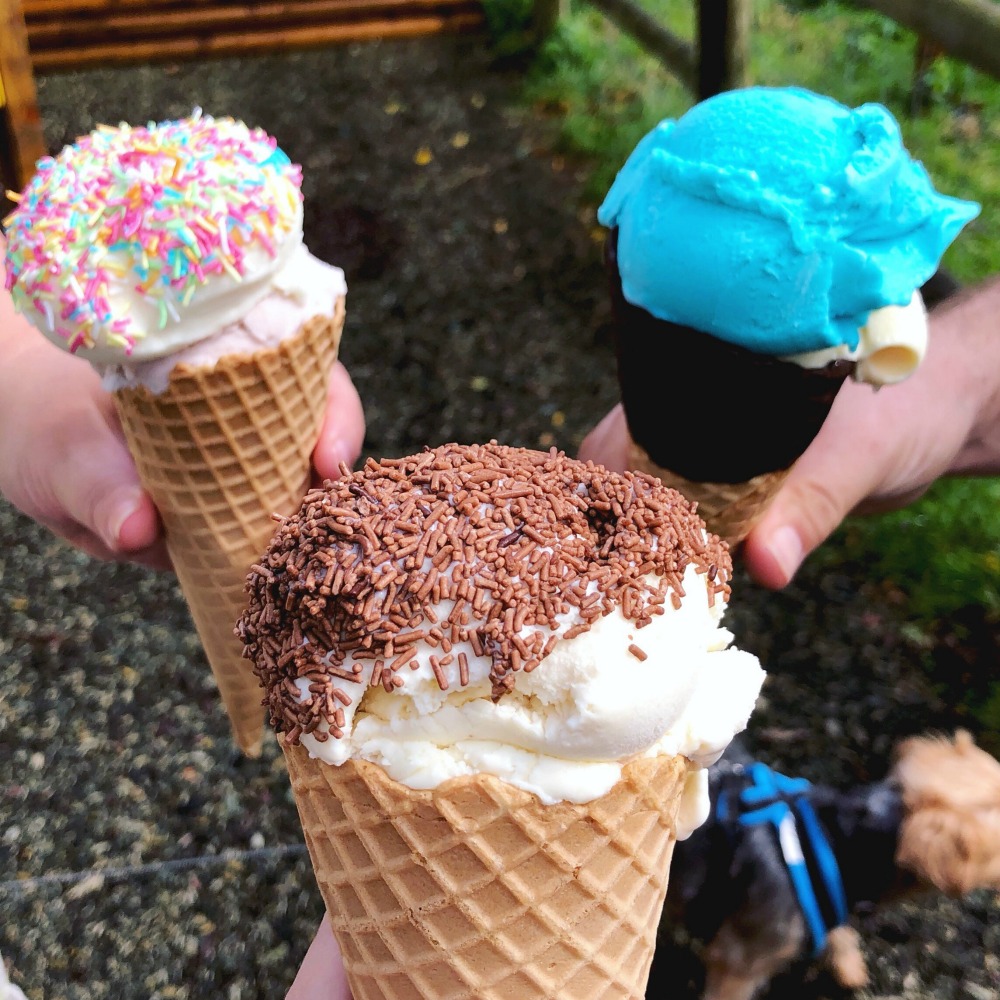 Watching: The Hate U Give – it really brought the book to life. It's a five stars from me.
Reading: The Light Between Oceans. It's five stars from me!
Listening: To the podcast Redhanded. It's far and away my new favourite!
Walking: With Calvin the dog, here there and everywhere. Soon he's going to be a fur uncle!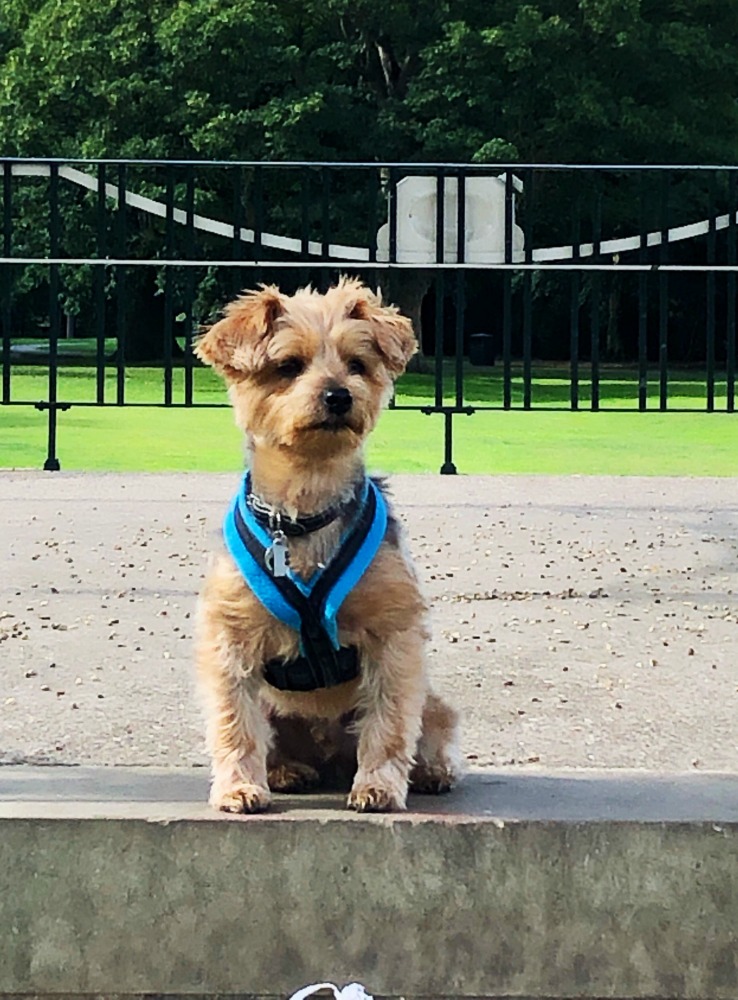 Liking: Hellos.
Disliking: Goodbyes.
Crying: Saying goodbye. What can I say? I have leaky eyes!
Trying: To play along with Fat Mum Slim's Photo a Day. I've been a bit hit and miss this month!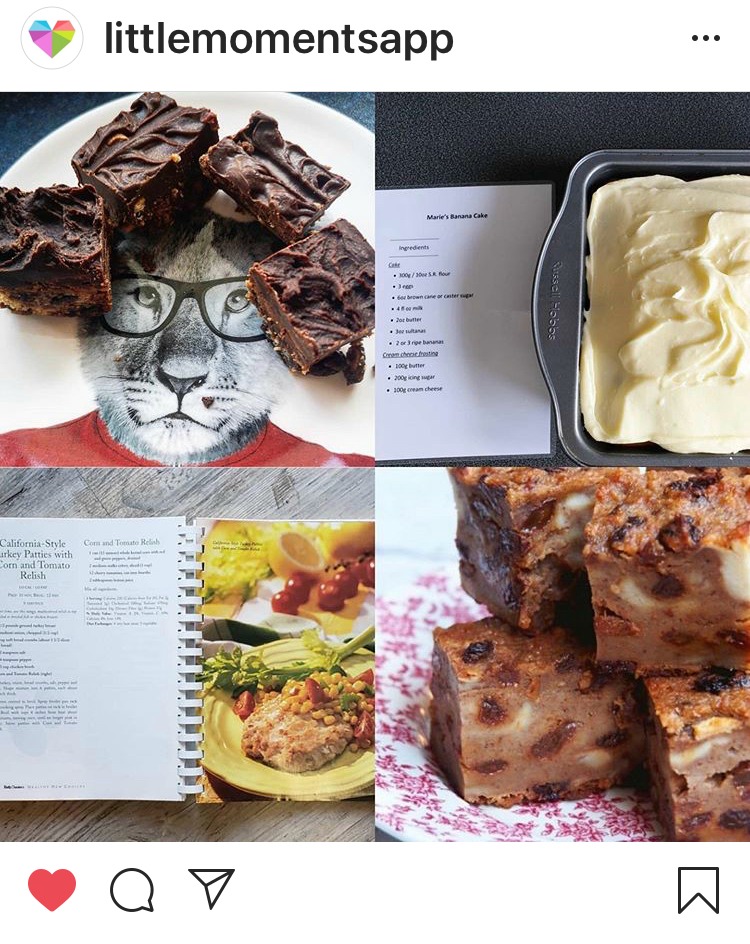 Scoring: A spot on the Photo a Day's Fab Four for my favourite recipe. In case you're wondering, it's my Nana's Best Ever Bread Pudding!
Sharing: 13 shows with subtitles that you won't want to miss.
Remembering: What a delicious time we had at Eat Street Brisbane. Have you seen my beginner's guide?
Running: At Lincoln parkrun – it's always such a great vibe.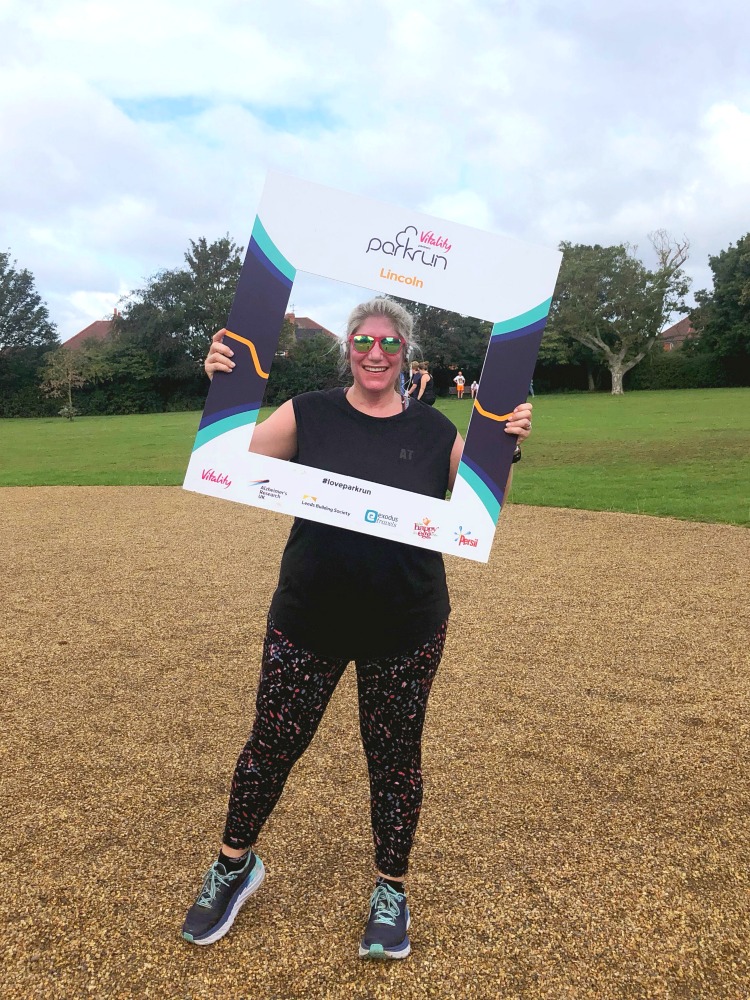 Road Testing: The new FMSxAT collection which conicidentally launches today! Woot!
Drinking: Cocktails at Cahoots – a 1940's London Underground themed bar. So much fun!
Seeing: Joseph and the Amazing Technicolour Dreamcoat at the London Palladium – two nights in a row!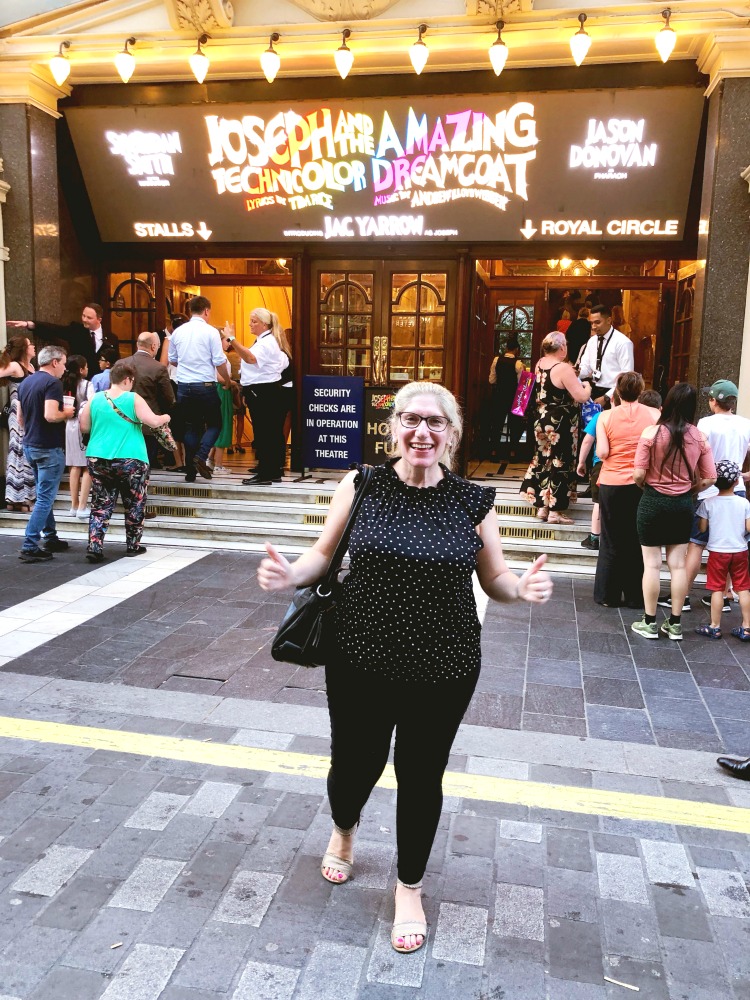 Singing: Along to Joseph songs, I know all the words!
Fangirling: Over Jason Donovan as he signed my Joseph programme!
Spending: Quality time with friends and family.
Sailing: Down the Thames with my auntie to belatedly celebrate her 70th birthday.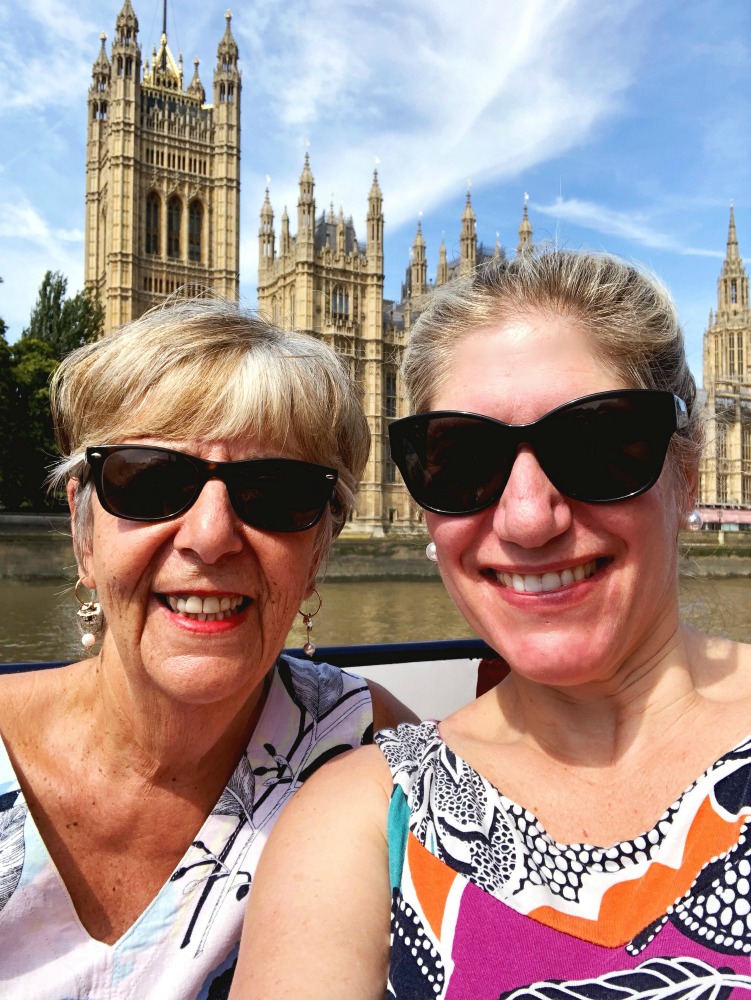 Gifting: Caramello koalas to friends and family in the motherland – they always go down a treat.
Realising: I have no pics of me and my mum. She's way more camera shy than me!
Feeling: Happy to be home. There really is no place like it.
Arriving: At Sydney airport at 5am and to find David waiting for me at arrivals. He's a keeper! (Side note: This is my "I just got off a 24 hour flight" face!)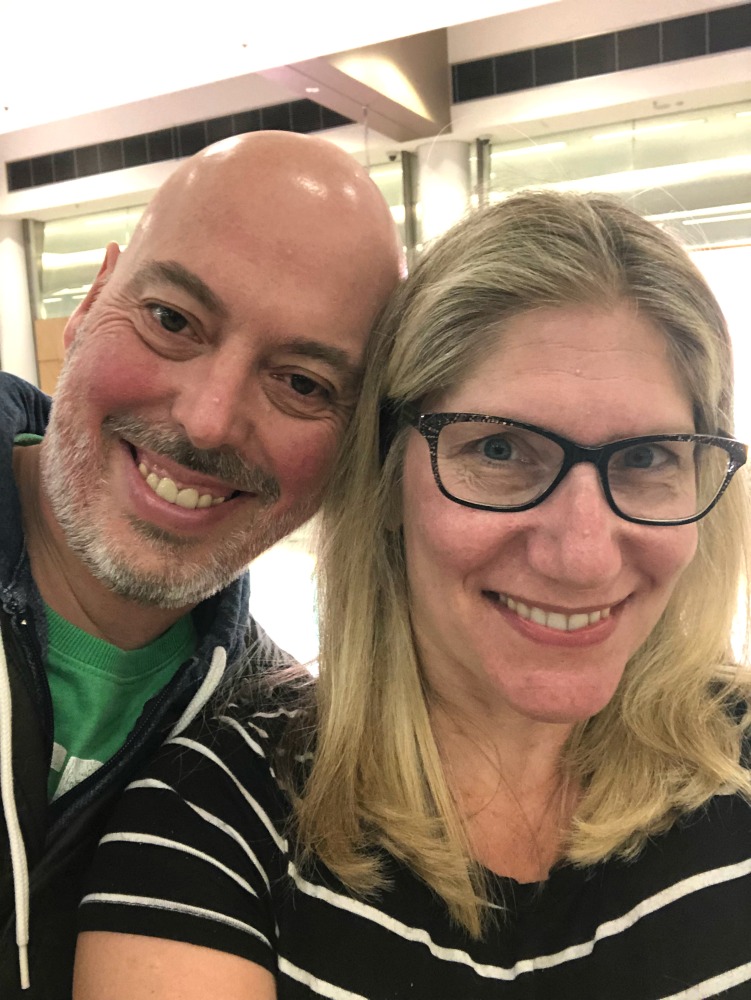 Looking: Forward to bringing Teddy Roosevelt home and making it a September to remember!
Now, that's quite enough about me, I'm much more interested in you! Tell me all about your August, I'm all ears!
* Some of the links in this post are affiliate links. If you click to buy the item, I make a little commission but you don't pay any extra.
Linking up with Denyse for Life This Week