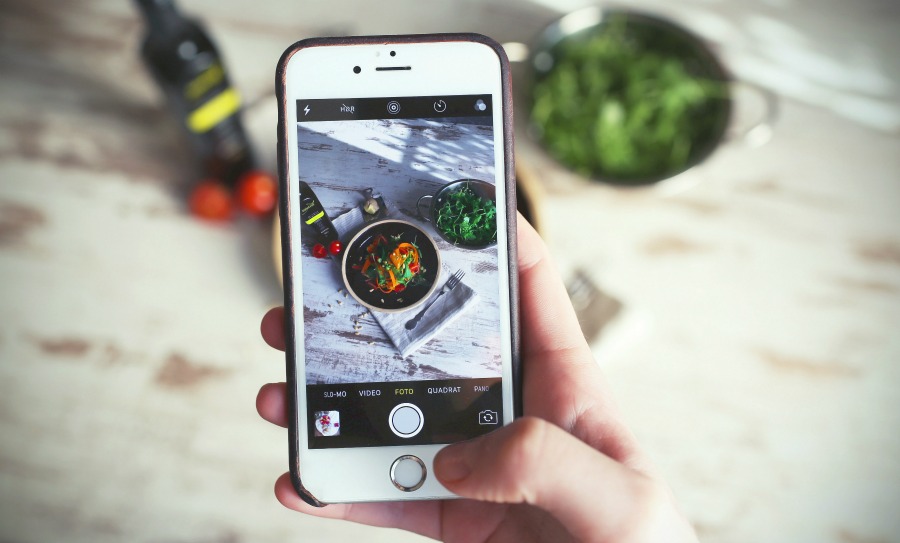 I know, I know, it's been a while inbetween photography projects, hasn't it?! Daylight savings has really cramped my style in the food photography department which is why I haven't done a recipe revamp post since February… Well, that's my excuse and I am sticking to it! But despite the lack of light and abundance of shadow, I have managed to give 10 more recipes a new lease of life, even if it is at a snail's pace! So here's what's been cooking in my kitchen…
First up is this delicious garlicky lemon chicken which is yummy warm or cold and goes great with some fresh leaves or a salad. It's so quick and easy to make but is really bursting with flavour. I think we'll be eating a lot more of this come summer!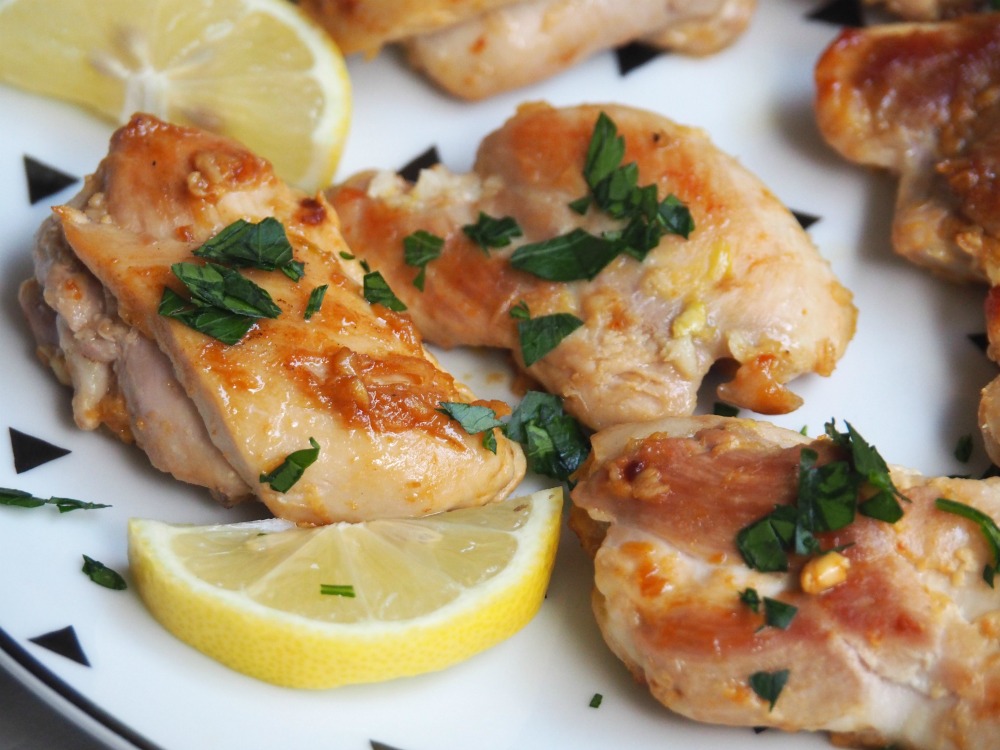 I learned an important lesson with this recipe – flat roasting a chook is much easier than flat laying a chook! It's so hard to get an appealing looking photo of this poor chicken so you'll just have to take my word for it when I tell you it's totes delicious. It's also low iodine diet approved which just goes to show that you can eat yummy food and have treatment at the same time!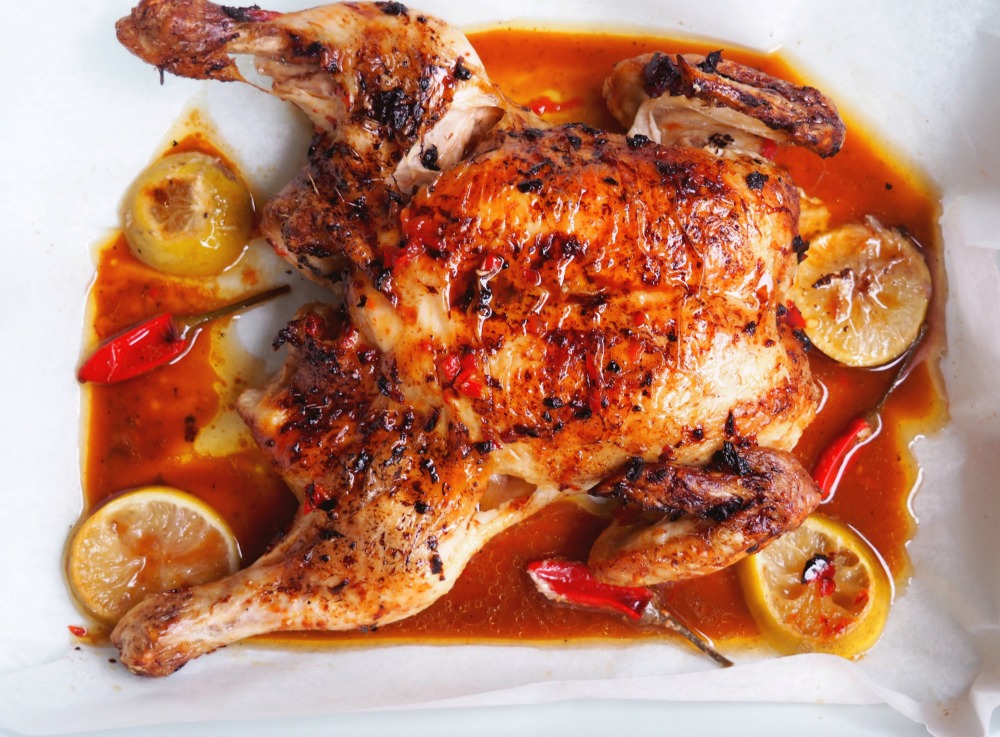 It's no secret that I have been more than a little bit obsessed with pies since I got my pie maker but we've been loving on this recipe for nine years, long before we ever got a pie maker! These pies are simple by name and simple by nature – with the filling packed with dijon mustard, chicken breast and cheese, they really are a taste sensation!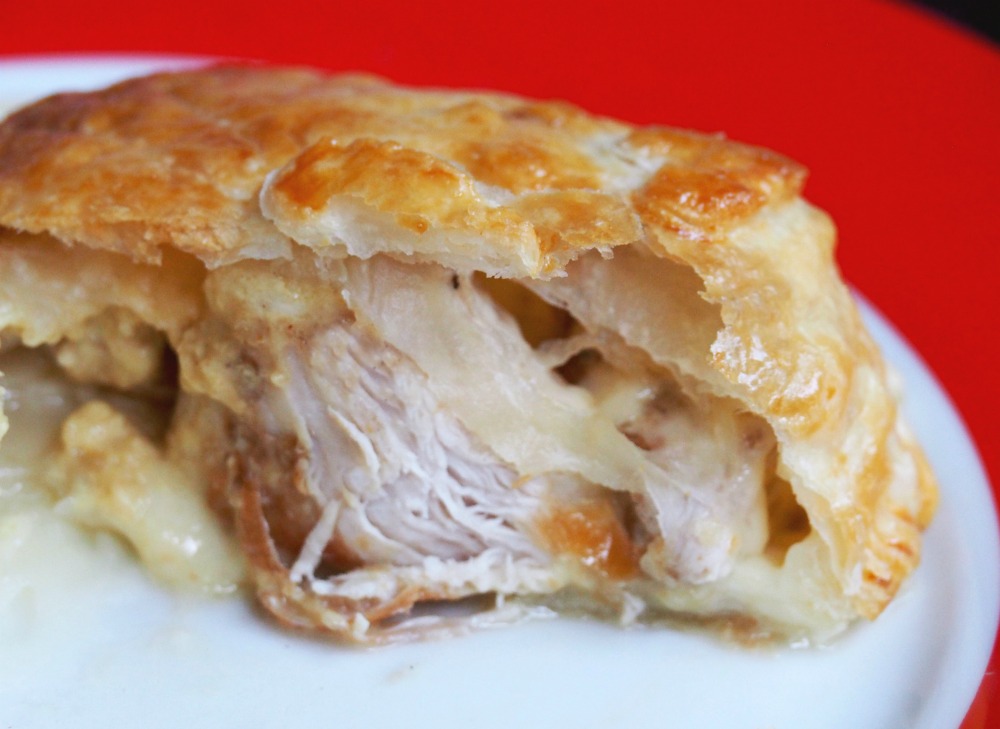 I wasn't joking when I said I was obsessed with making pies! This recipe got a revamp with new pie maker instructions and new pictures – we love these just as much from the pie maker as from the oven, the pie maker just saves us time and calories!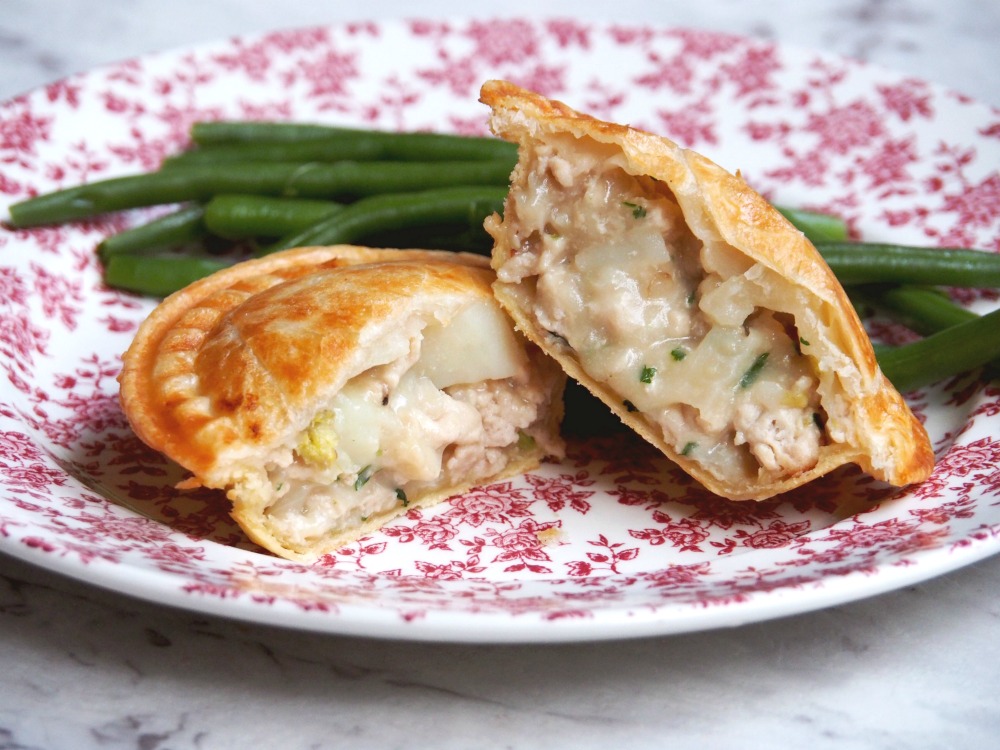 This delicious cake is still one of the most popular recipes on the blog and if you taste it you'll see why! You basically prepare the batter in a saucepan and then bake the cake in the oven and it's totally appleicious! It certainly went down a right royal treat at the office!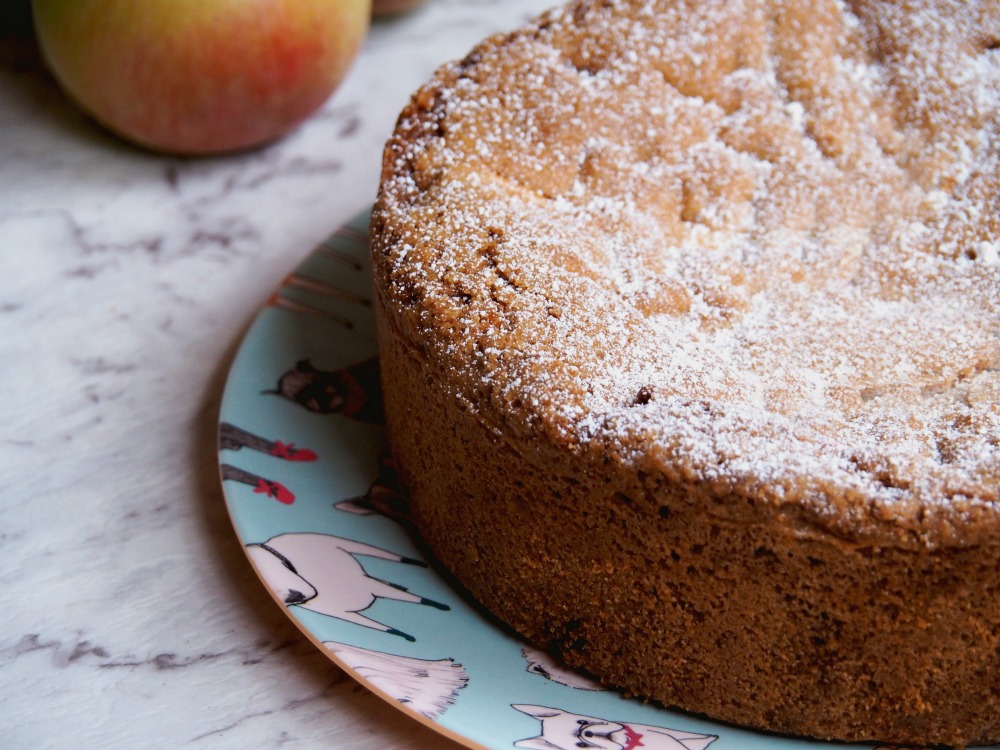 This is a totally yummy, totally tight-ass alternative to a Hedgehog Slice because it looks like a hedgehog slice, it tastes like a hedgehog slice but unlike a hedgehog slice it doesn't contain any chocolate! The chocolate fudgy coating is simply made with a handful of pantry staples (butter, cocoa, sugar and milk) and it's a great way to use up any left over biscuits. Now that's got me wondering, is there such a thing as left over biscuits?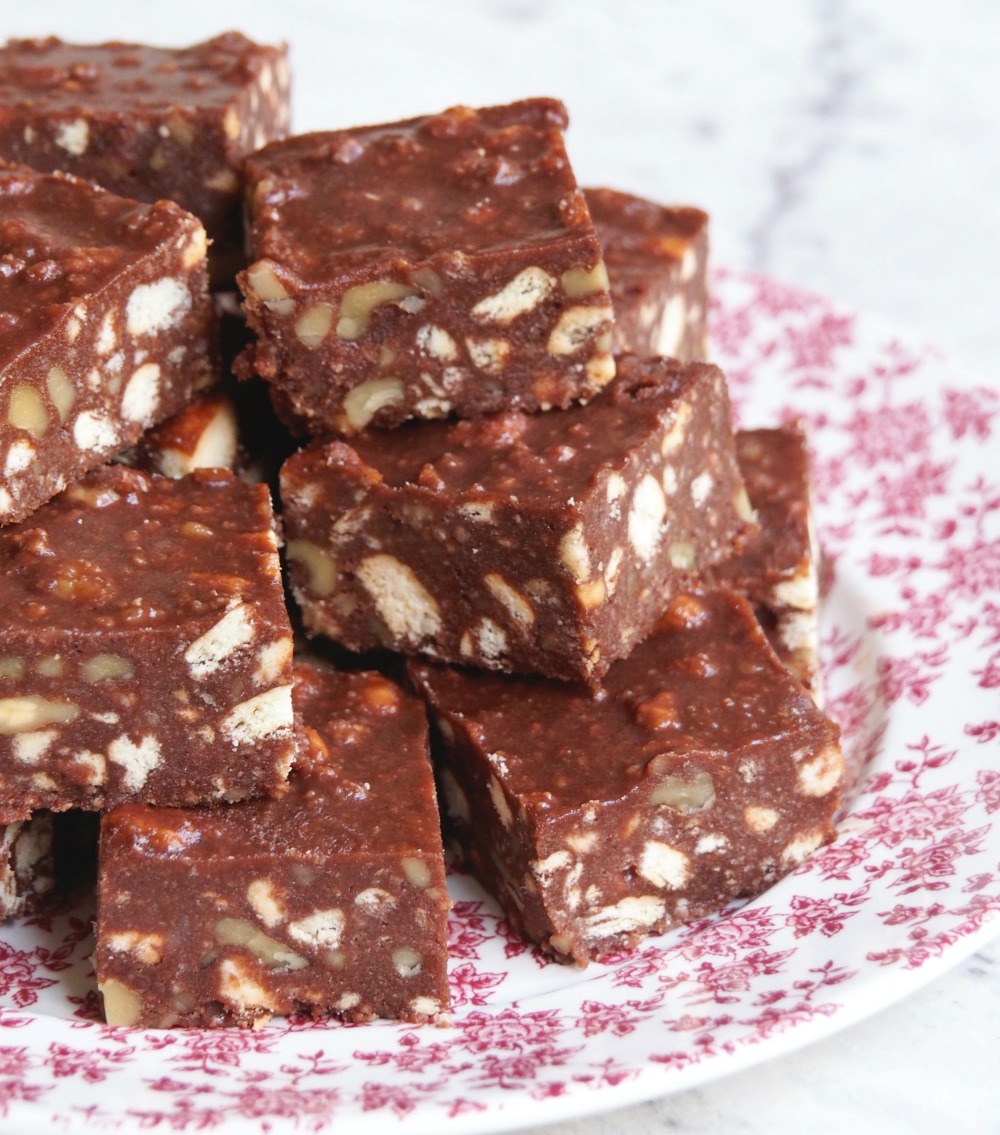 I was super pleased with how these muffins came out and celebrated with updating the recipe and the pictures. Once I started making these I just couldn't but no one was complaining because everyone knows there is no such thing as too many muffins!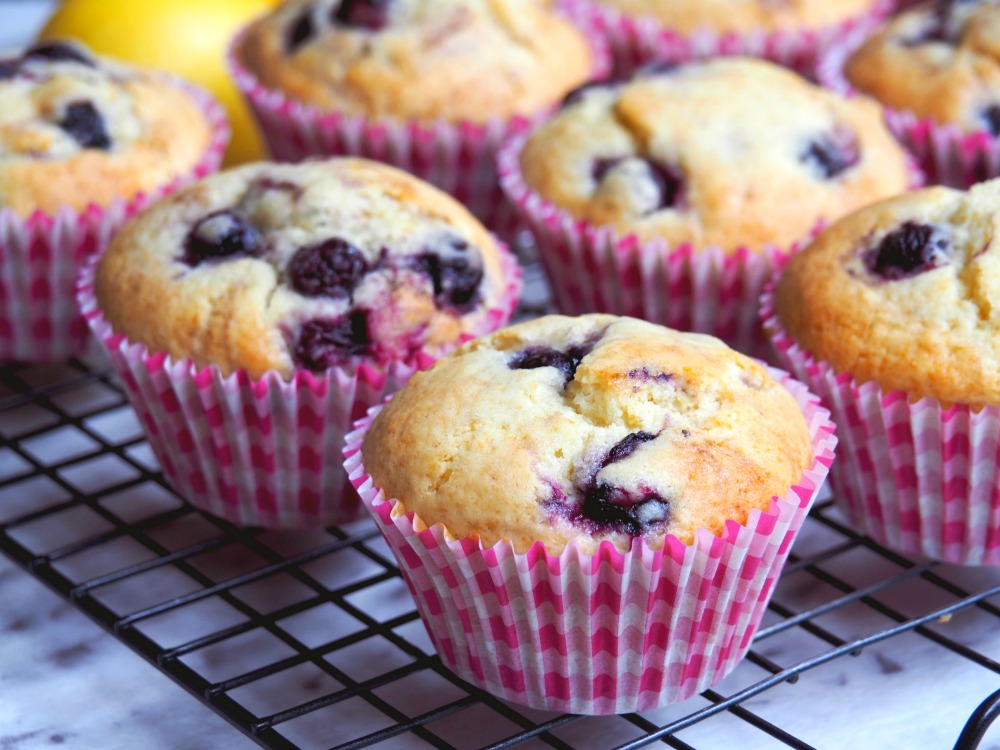 After I popped my apple picking cherry in the Blue Mountains, it was all about the apples. I developed some new recipes like this Old-Fashioned Apple Crumble and these Caramel Apple Muffins and then trawled my way through the archives for old recipes to revamp. This Apple and Blueberry Cake is a perennial favourite – I don't think you can go wrong with apple and blueberry, do you?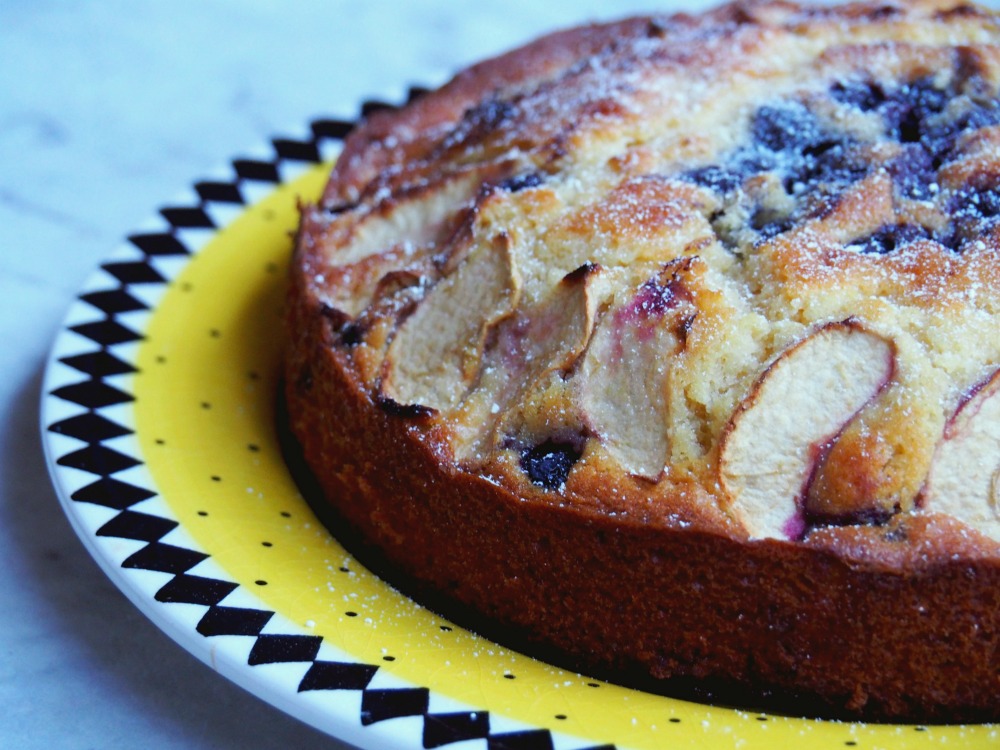 Patience has never been my strong point so this warm and comforting pud is right up my Eat Street. Made with just a few pantry staples, it takes less than a minute to mix this up and just a few minutes more to "bake" it in the microwave. It's super versatile and lends itself to a variety of delicious toppings and is the bomb diggity when served with a very generous side of custard. It's the ultimate winter warmer!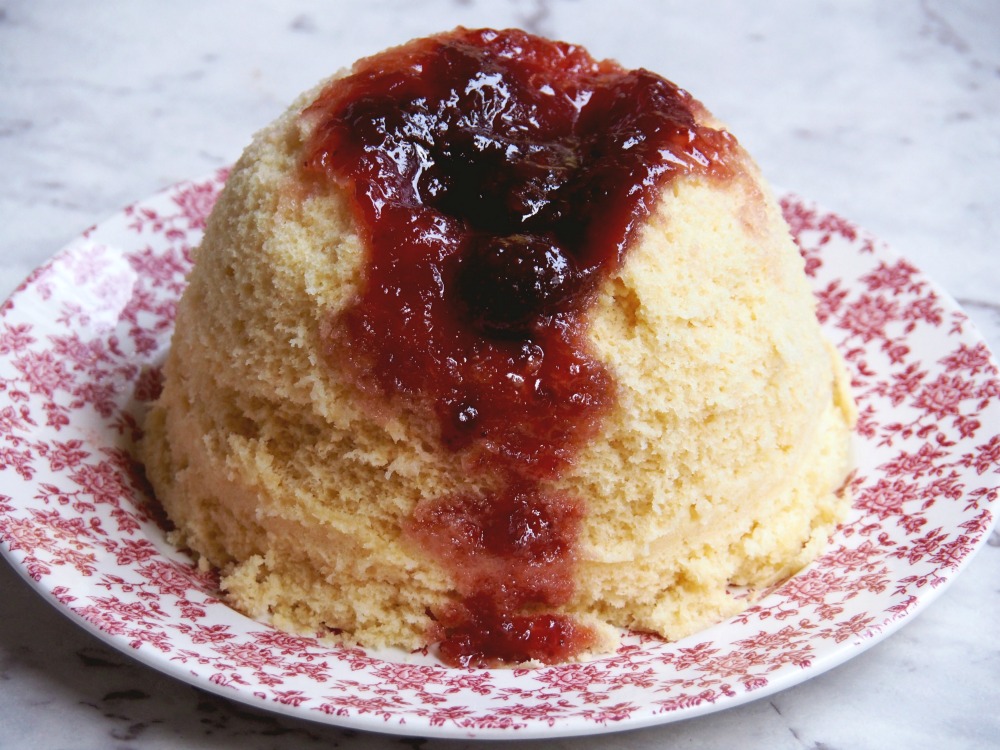 And last but not least with so many birthdays and so much cake, I finally updated the recipe for the buttermilk birthday cake. This cake always holds it's shape, always tastes great and always keeps well. It's my go-to recipe for birthday cakes because it never fails! Plus it's super easy to make with or without a Thermomix!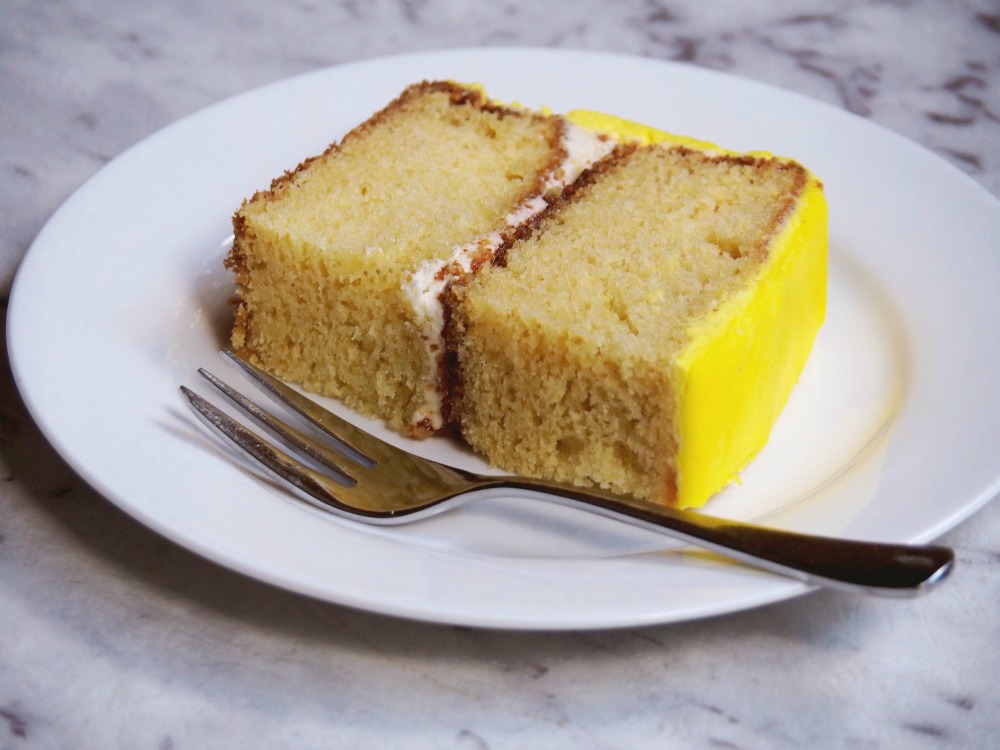 So that's what's been cooking in my kitchen, I'd love to know what's been cooking in yours! Are you a sweet or savoury person? Do you miss daylight savings too?