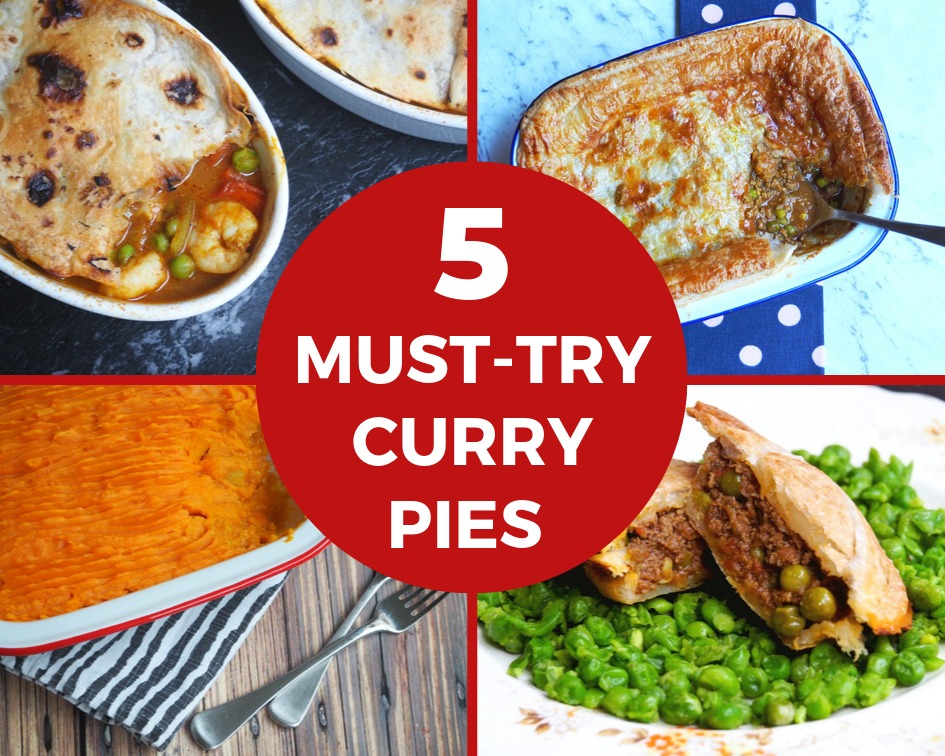 When curry and pie coincide you know you're in for a treat! Here are 5 must-try pies that are a little bit spicy but very nicey!
Curry and pies are two of my most favourite food groups and that's why I'll try and combine the two at any opportunity.
I've covered all the bases with vegetarian pies, meat pies and even seafood pies! I've got pies topped with puff pastry, filo, mash and even roti, they're just the tops. (Sorry, couldn't help myself!)
Some of these have a pie maker recipe or can be adapted to the pie maker but for more pie maker love, check out my pie maker recipe collection.
So without further ado, check out my fab five.
This pie packed with curried beef and peas in a deliciously rich gravy and topped off with a puff pastry lid is one of our family favourites. Taste it and you'll see why!
It's quick, easy and with pastry only used for the top, it's relatively healthy too! It's just pielicious!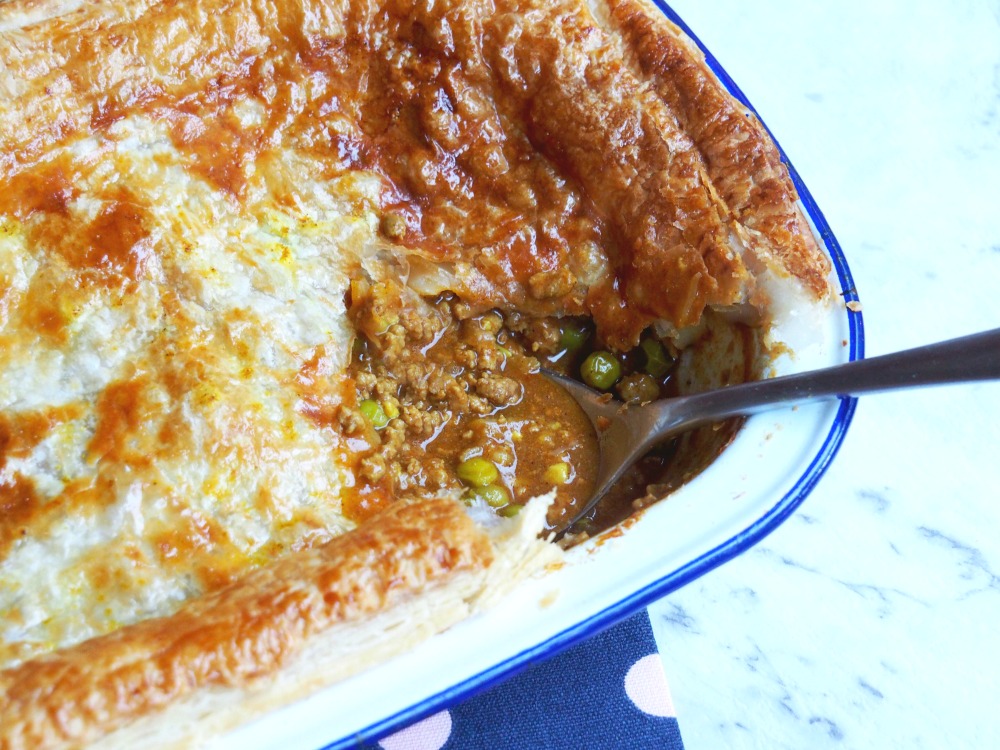 Based on Dharish the Curry Queen's delicious minced lamb curry recipe, these individual pies are super easy and super yummy whether you make them in the oven or the pie maker.
Incidentally, these pies are a great way to use up left over curry in the unlikely event that you have left overs that is because this curry is plate lickingly good!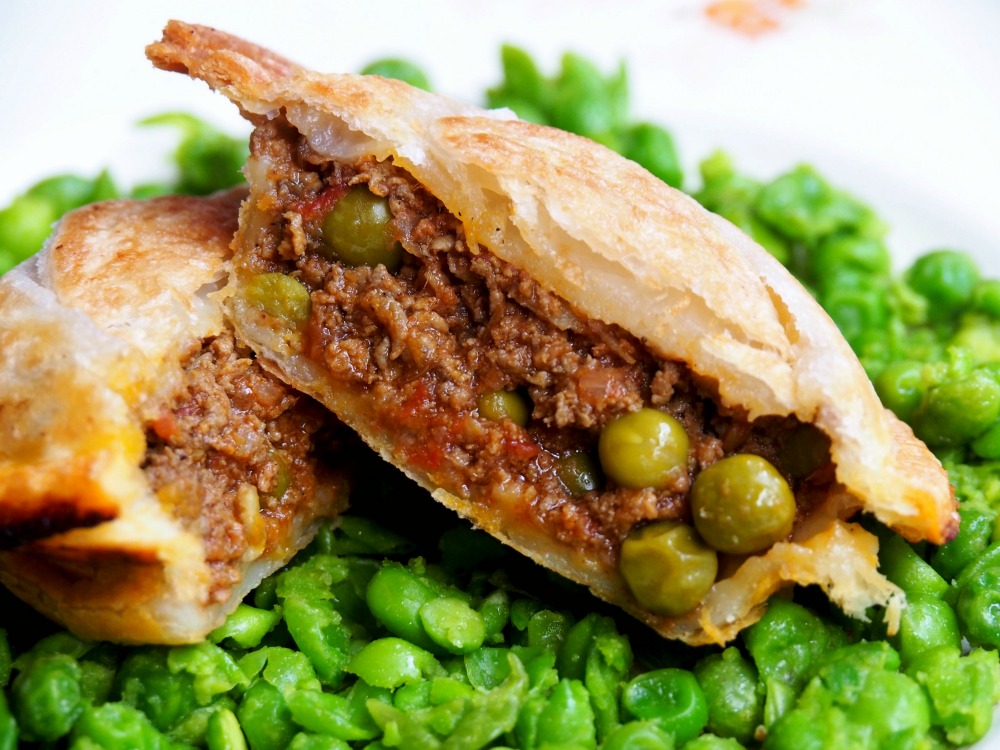 If a family pie and/or healthier options are more your style, then this Lamb Samosa Pie will be right up your Eat Street. As it's name suggests, it really is like a samosa in pie form!
The curry itself is a culinary cousin of Dharish's delicious minced lamb curry (although it has a slightly smaller spice selection) and the filo top is much lighter and healthier than using puff pastry although no less delicious!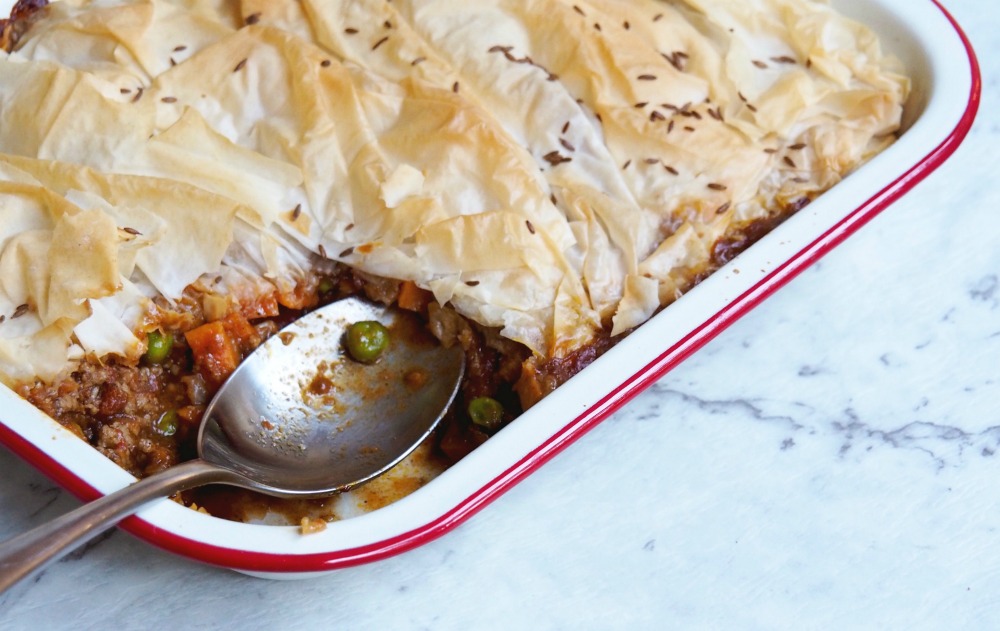 These individual pies are just prawnsome! In this pescatarian pie, rotis (Indian flatbread) form the pie top making a quick, simple and healthy alternative to a pastry pie.
The curry itself is fast and flavoursome and it's easy as top finish things off with a roti. Making your own rotis is easy but if you're tight for time, of course, a shop bought roti will do!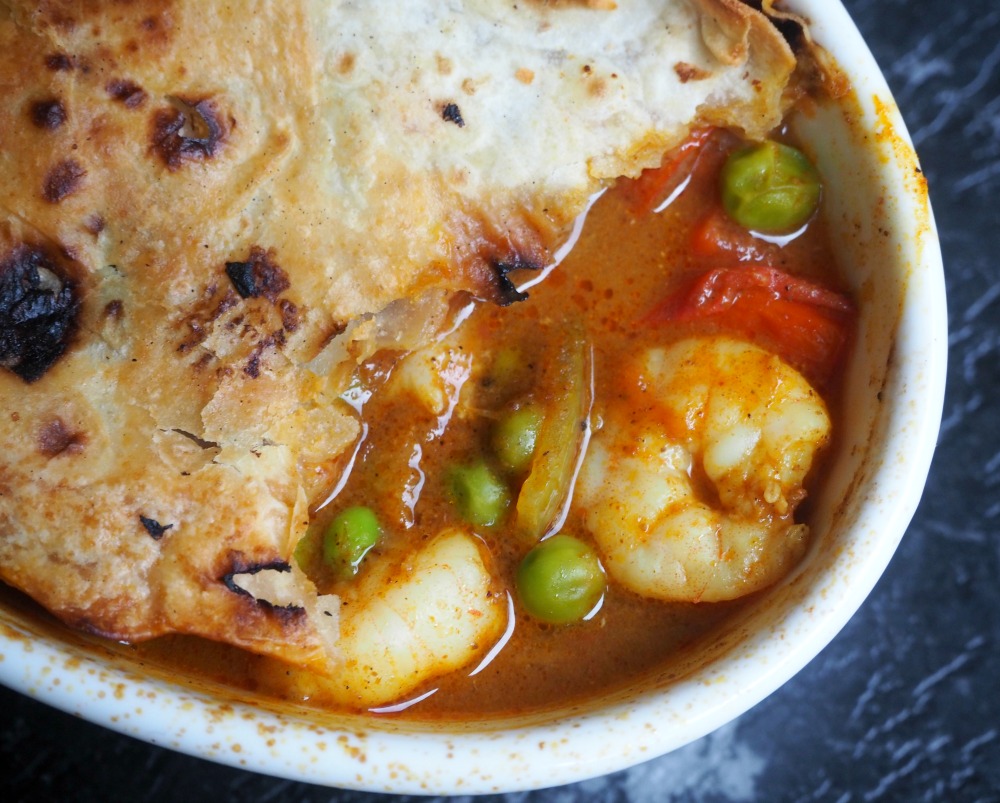 Vegetarians need not miss out on this pie making extravaganza because this curried twist on a Shepherd's Pie is the business!
In this recipe I made the dhal in the Thermomix but any dhal will do, you might want to try Dharish's Brown Lentil Dhal or my Slow Cooker Black Lentil Dhal instead.
As you can imagine this pie is very soft and does look rather orange but it's cheap, easy, yummy and packed with goodness.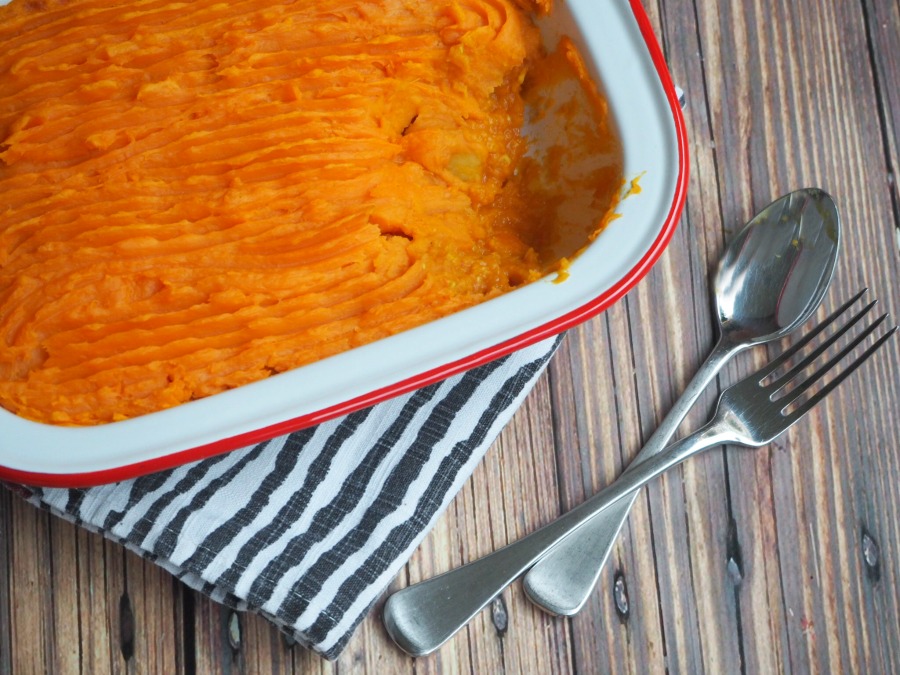 Are you a fan of fusion foods? Which one of these pies would you pick? What's your favourite pie filling/topping combination?