July is by far and away my favourite month. A plethora of birthdays, a lot of cake and now my latest new favourite thing, Christmas in July. There's just so much to love!
I was so excited about Christmas in July that we actually put the tree up in June. Go figure! I don't know why but every time I look at that tree, I love it more! Half the Christmas lights gave up the ghost mid way through the month, it would seem that a bi-annual outing is a little too much for them, but it  takes more than that to dull our sparkle.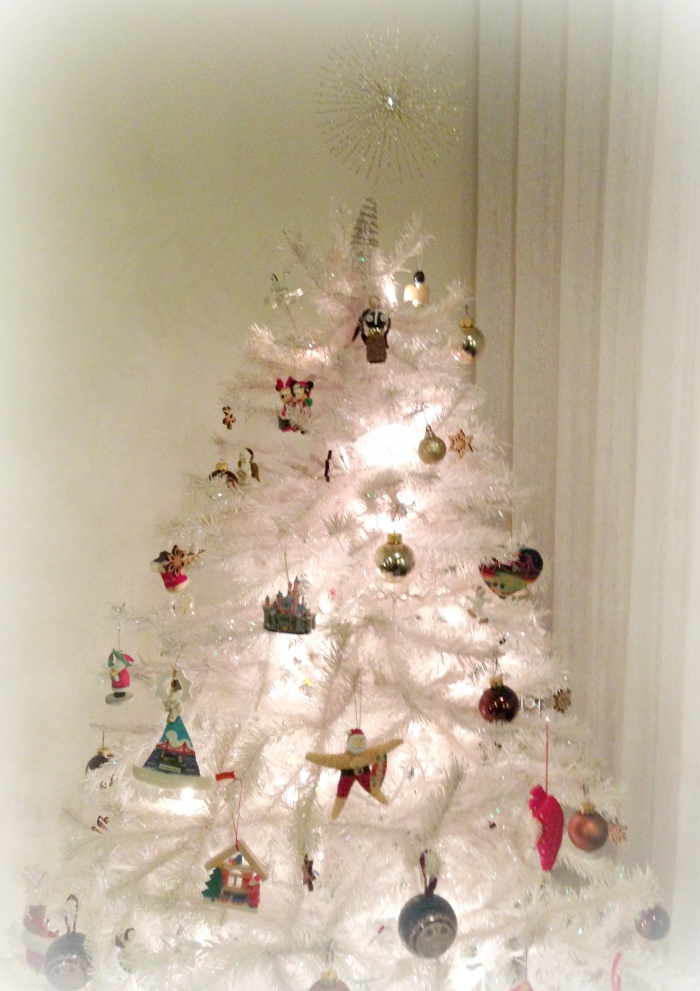 I finally started the 100 Happy Days challenge which I've been meaning to do for ages. Every day I submit a photo of what makes me happy to Instagram. People who have completed the challenge have claimed to start noticing what made them happy, been in a better mood, become more optimistic and realised how lucky they are to have the life they have. I'm pretty positive most of the time, but on Planet Sam, there can never be too much happy. You can check out my happy snaps on Instagram with the hashtag #sammieshappy100 Won't you play along too?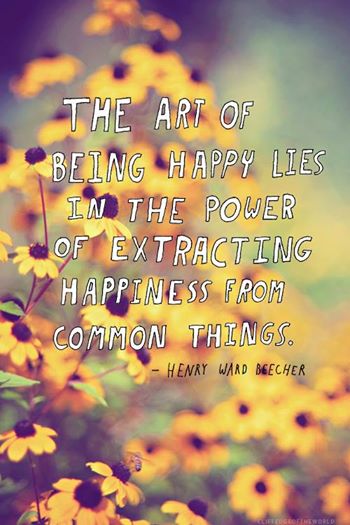 This year's Birthday Festival was pretty epic. Somehow we managed to celebrate 2 birthdays for the whole month. I think we're working on the premise that  the longer we celebrate the birthdays, the younger we'll feel… or something like that anyway!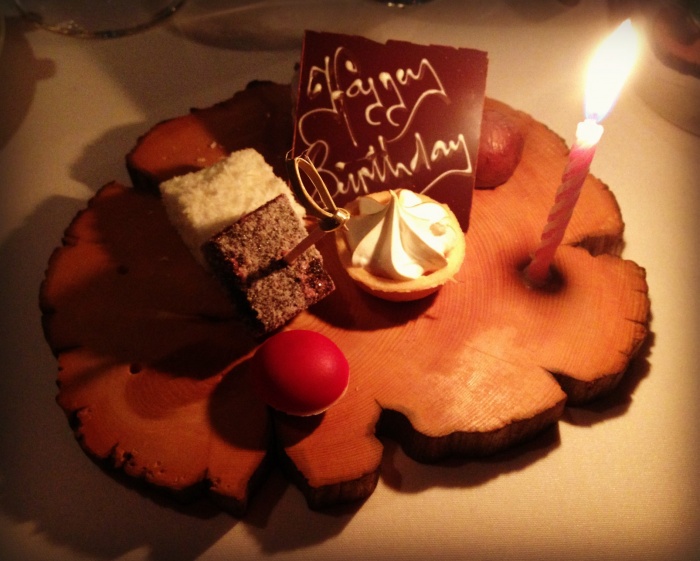 I went to an awesome workshop  with  the Grain Free, Gluten Free Guru, Tania Hubbard. She's gorgeous inside and out and meeting her in person and getting my book signed was a real highlight. I learnt a whole lot about whole food. You can read all about it here.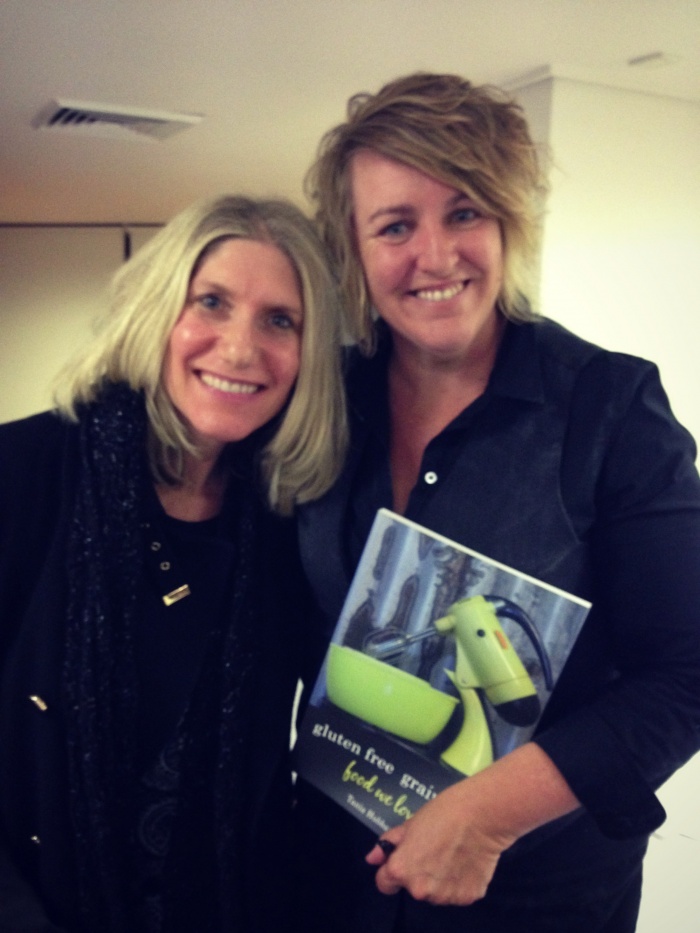 I ran rings round the harbour in the Sydney Harbour 10k,  the run was fun but the real highlight was having a random instameet with an Insta-friend and a blog reader. Sometimes in life, people's paths are meant to cross, don't you think?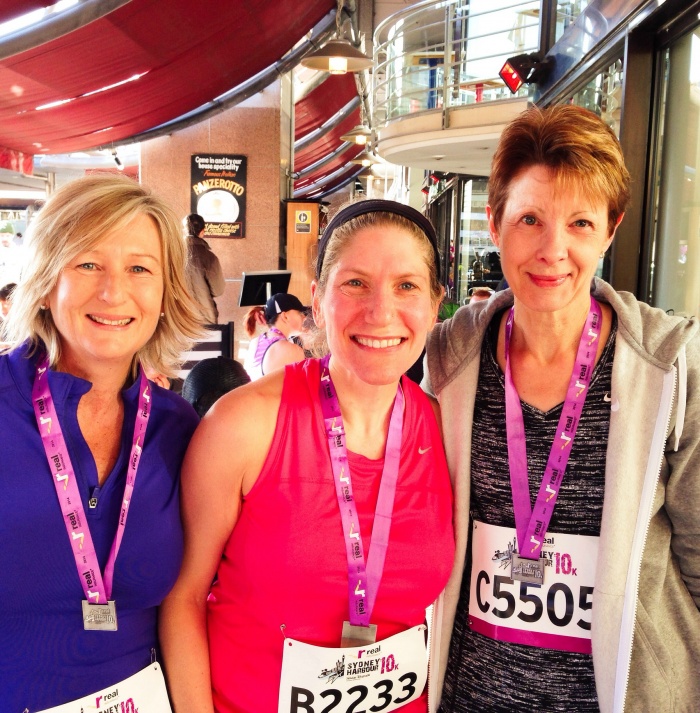 The run didn't stop there. I left Sydney for the Shire to take part in my fourth Sutherland to Surf which was freezing but fun. The next time I run with a race bib will be in Disneyland. Eeeep! The countdown is on. 31 days until race day!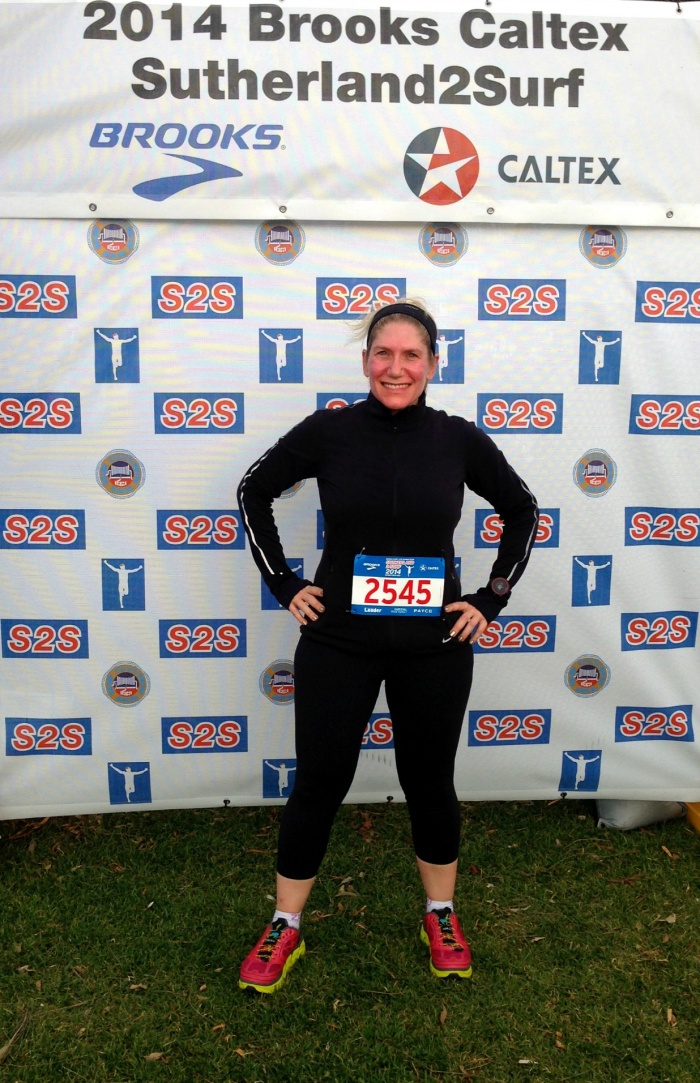 It was a great month for snail mail and penpal presents. My gorgeous friend, Sam, brought my Instagram hashtag to life in this awesome painting. How talented is she? You can check out all my pics on the run with the hashtag #runningsydneytodisney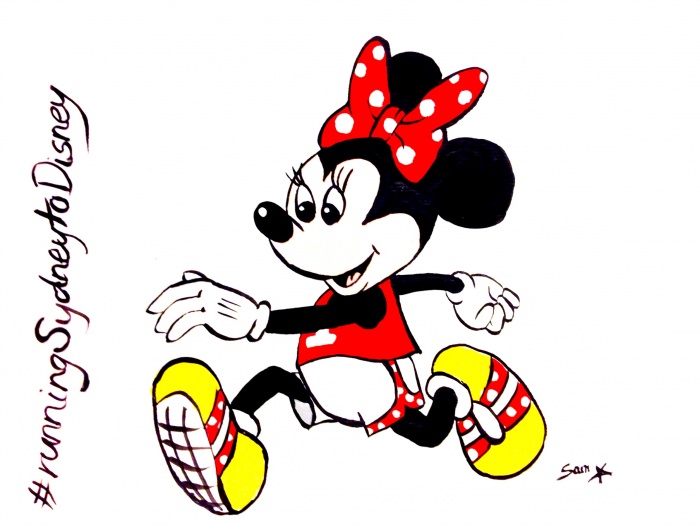 The  lovely Jen from My Sentimental Jamboree is a persistent pen pal. Two times her mail went missing and she still didn't give up. I am sure that made for a lot of frayed nerve endings at her end, and I know that there were  lots of expectant missions to the mailbox at this end. So you can imagine how stoked I was,  to find this booty in my mailbox last week. How cute is that wooden cupcake notecard?  And, just in case you're wondering, the taste of  Canadian Cadbury's and Aussie Cadbury's are world's apart and deliciously different.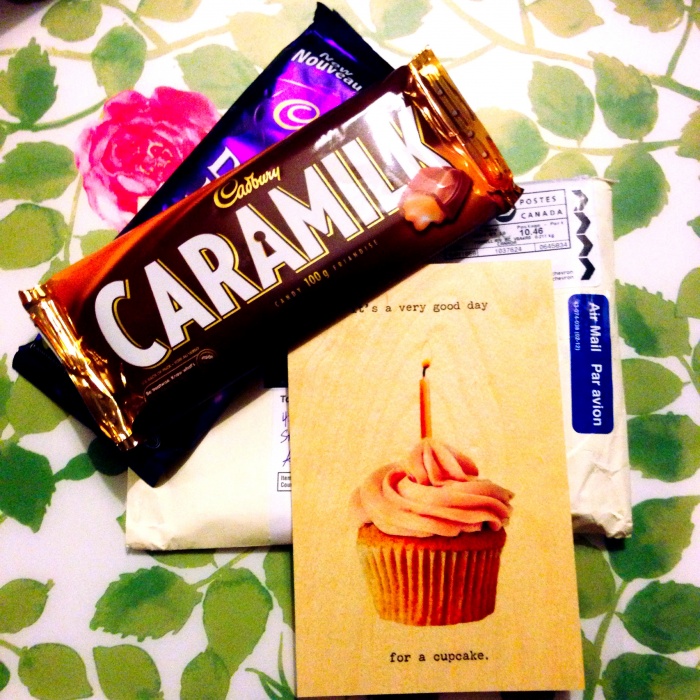 Continuing the Christmas in July theme, I had great fun at Blog Society's Christmas in July Instameet where I ate cookies, drank cocktails and met some brilliant bloggy types.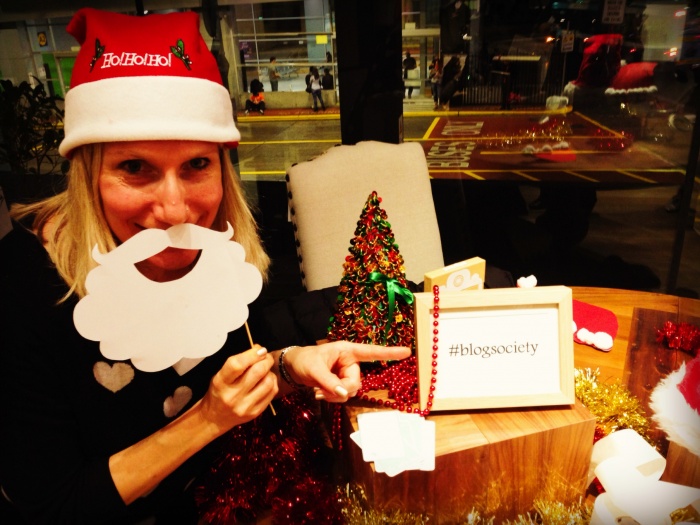 Then David got the flu which he then ungallantly gave to me. After   a week spent sofa surfing and drowning in our own self pity I felt compelled to write a post on my Top 5 Flu Busting Moves. 
It was winter and we were sick so there was a lot of chicken soup  consumed in these parts. I've said it before and I'll say it again, chicken soup cures everything. And there's no soup, like my Auntie Sandra's Champion Chicken Soup. It's just soup-er!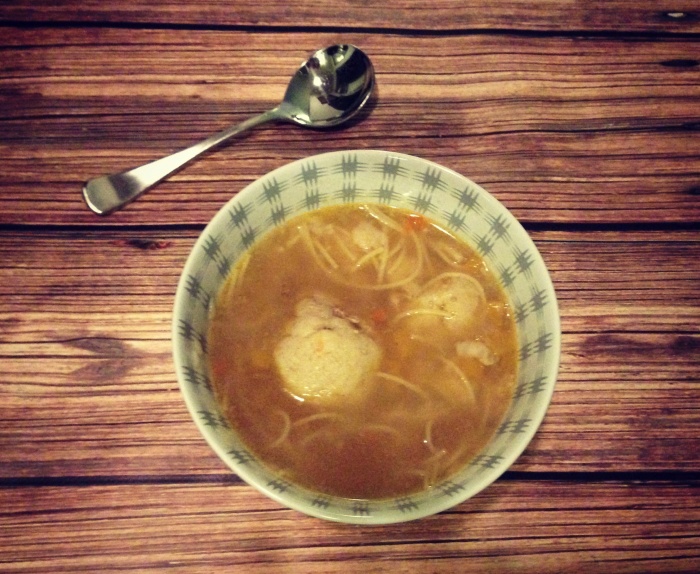 I don't know about you but we like our winter desserts, like our good selves, warm and hearty, so I came up with a new twist on an old favourite, Choc Chip Bread Pudding. I think nana would be proud! As there were no thermomixes around in nana's day, all you need for this recipe is a bowl and a spoon and away you go!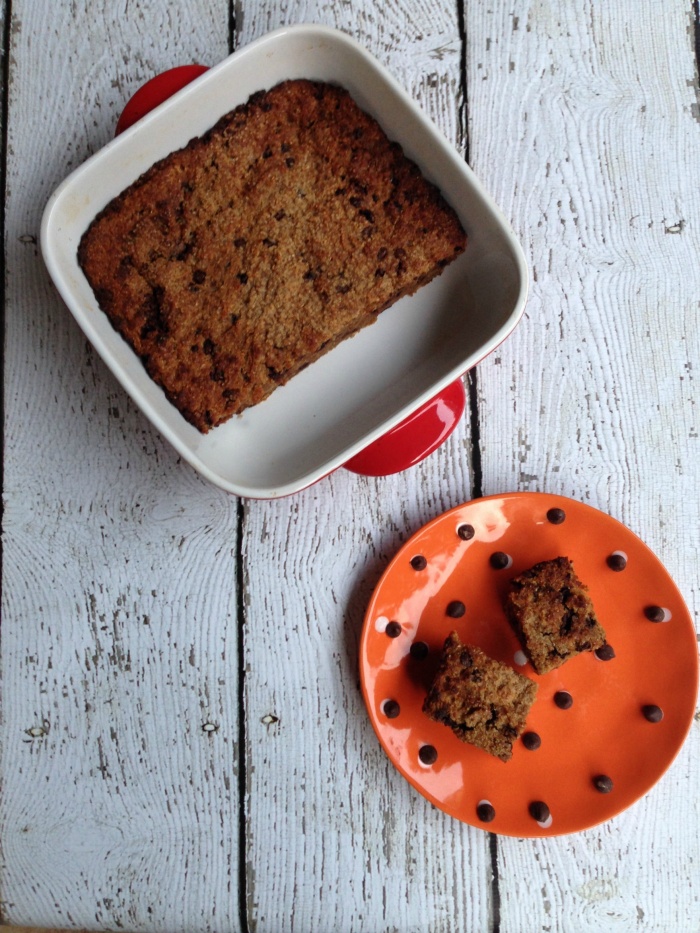 In other news, I was beyond excited to have my guest post published on Fat Mum Slim where I shared my Thermomix Chocolate Chip Muffins recipe.  Are you feeling the muffin' lovin?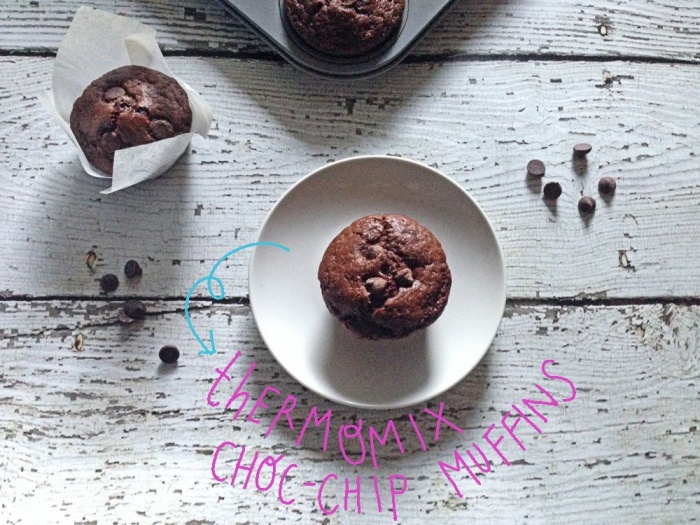 Goodbye July! Hello August! Bring on the awesome!
What was the best bit of your July? Spill the beans in the comments!