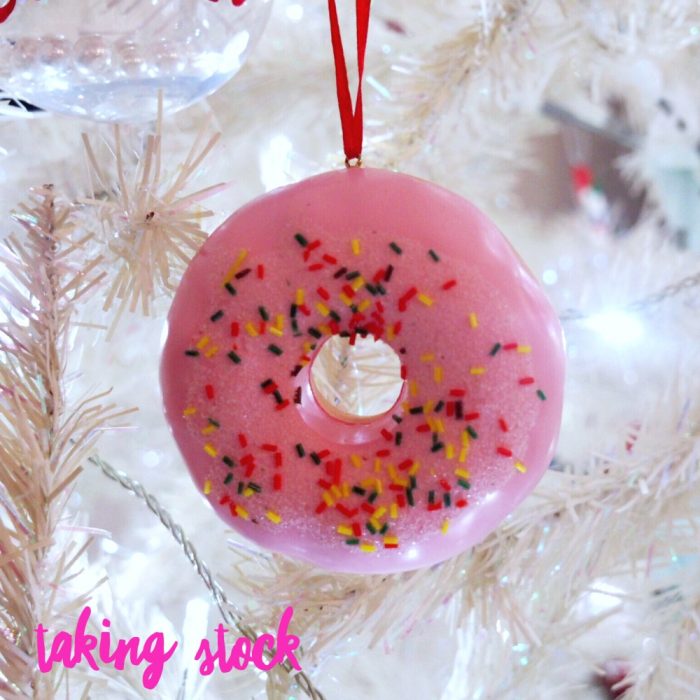 Hello there! How were your holibobs? I'm smack, bang in the middle of my bloggy break but I wanted to pop in, wish you all the happy and take some stock! I'd love it if you joined me. Make yourself comfy, grab a cuppa and let's get stuck in, shall we?
Wishing: Everyone the happiest of holidays.
Staying: In Sydney for Christmas. Love me a stay-cation.
Filling: Up the wine rack from Vinomofo. Rose is my new favourite and my new motto is "think pink."
Roasting: Pork shoulder, spuds and yorkies for Christmas dinner. Crackling for days!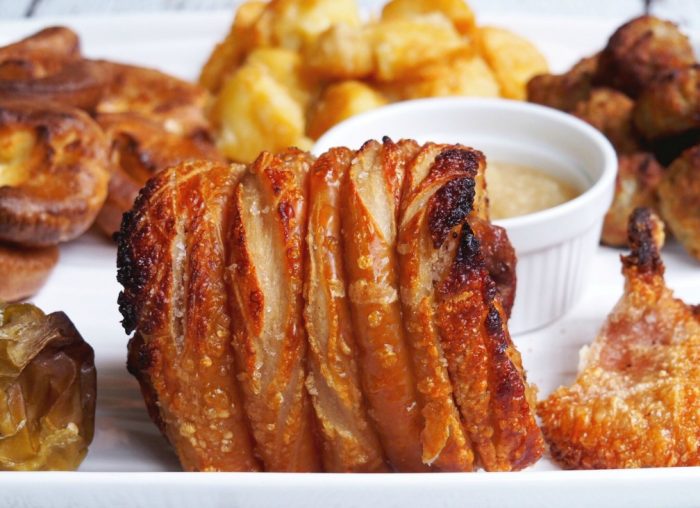 Eating: All the things!
Drinking: This Choc Molten Marvel Tea – so yummy!
Snacking: On kale and basil pesto. Can't stop, won't stop!
Frequenting: The fridge… A lot.
Freezing: The mince pies so that I don't eat them all myself.
Baking: My way through the archives with this Cherry Friand Slice and these Chocolate Coconut Cakes.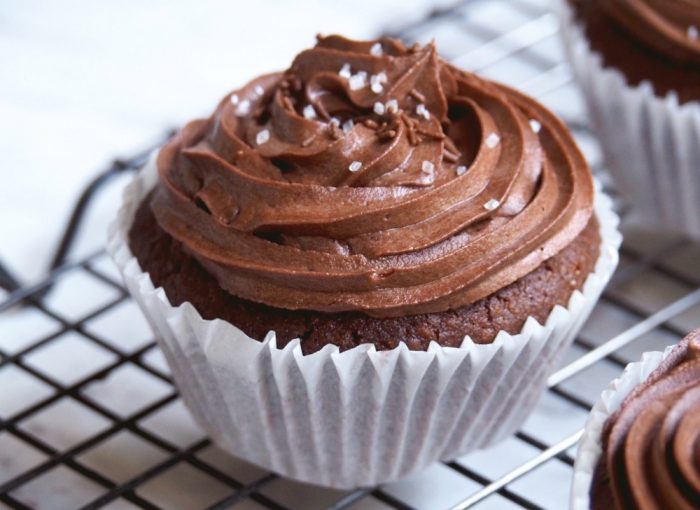 Making: This Bistro Cheesecake for Christmas Day dessert. I think it's our new old favourite recipe!
Sharing: My recipe for a minimalist Christmas.
Meeting: Santa. The best things (and Santas) in life are free!
Asking: Santa for a photo not a gift. Because now I'm a minimalist!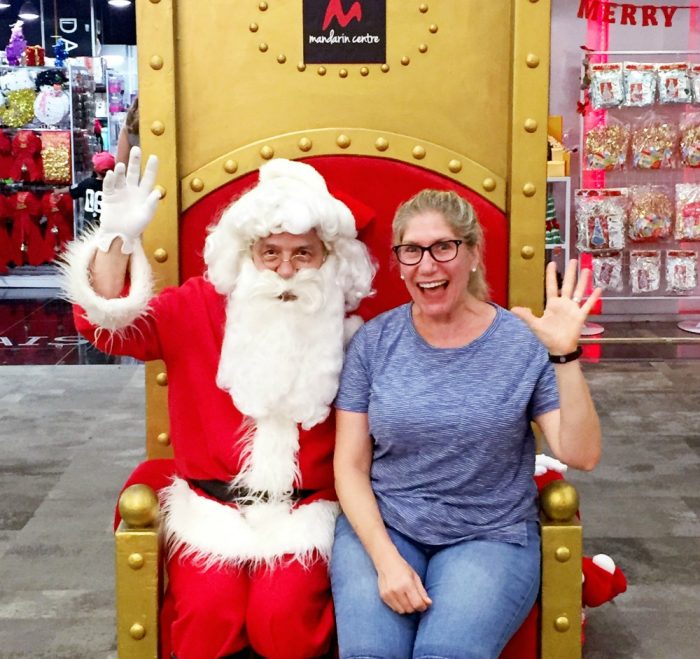 Buying: Small presents for the kids.
Gifting: Experiences not things.
Personalising: And sending free Christmas ecards with Red Stamp. 
Donating: Money we would have spent on paper Christmas cards to the Asylum Seekers Centre.
Knowing: That the best gifts are the ones money can't buy.
Peeking: Inside my advent calendar.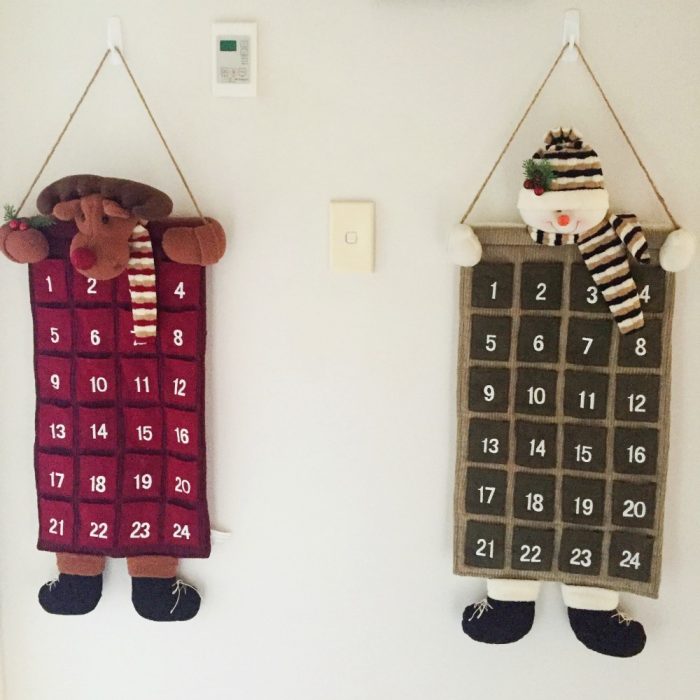 Wondering: If there is such a thing as "too old" when it comes to advent calendars. I think not!
Writing: Love notes in our advent calendar. Less calories than chocolate!
Admiring: Natalie. She's so inspiring!
Dressing: Up for the annual Christmas photo.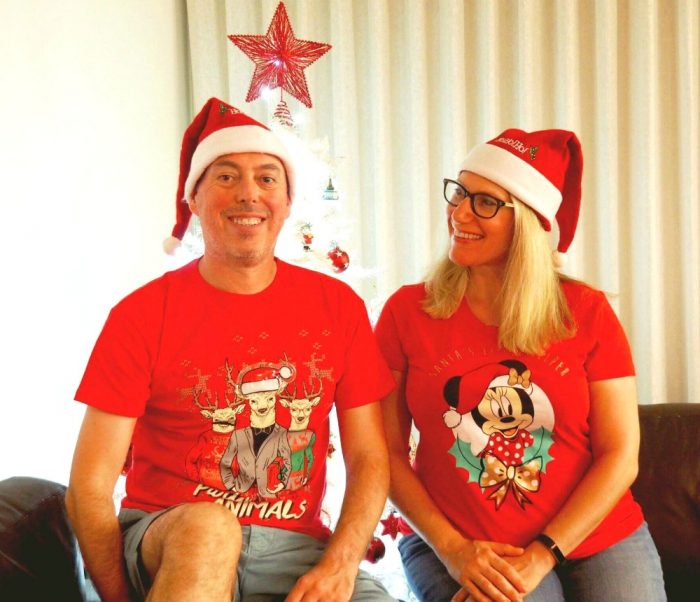 Wearing: My Christmas T-shirt while I can.
Coveting: Matching Christmas PJs for next year. David is not so keen.
Feeling: Festive. I frickin' love Christmas.
Going: To the movies. Three times in one month – a personal best!
Laughing: At Daddy's Home 2. It's hilarious!
Crying: All the way through Wonder. Loved the film so hard, I'm reading the book now.
Learning: How to use my camera at Coffee with Olympus.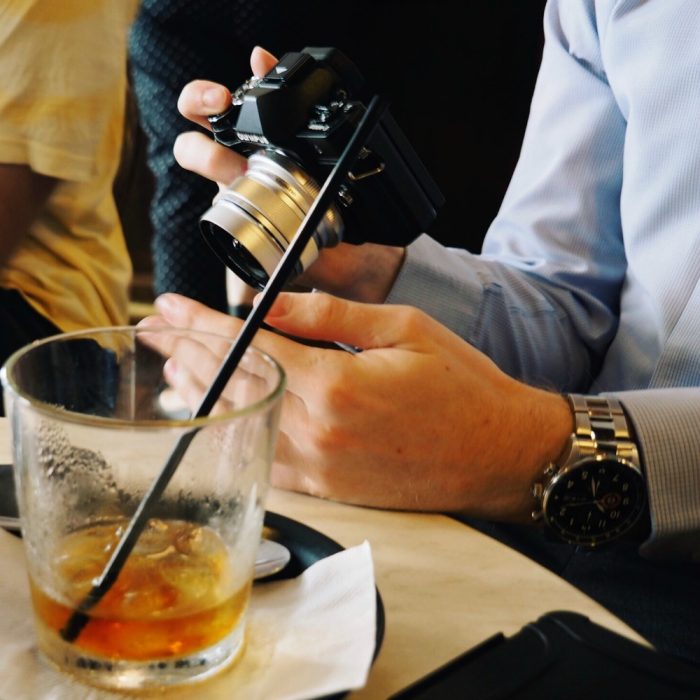 Delivering: Homemade edible Christmas gifts to my doctors. I love their work!
Opening: Gifts from my secret elf in the FMS Gift Exchange. She stalked me well!
Hoping: My mum feels a bit better. Wish I could magic her the gift of good health for Christmas.
Enjoying: Afternoon tea at The Langham to celebrate the launch of Victoria and Abdul. So fancy!
Hosting: Mochi Elliot for a sleep over. She's the model house guest.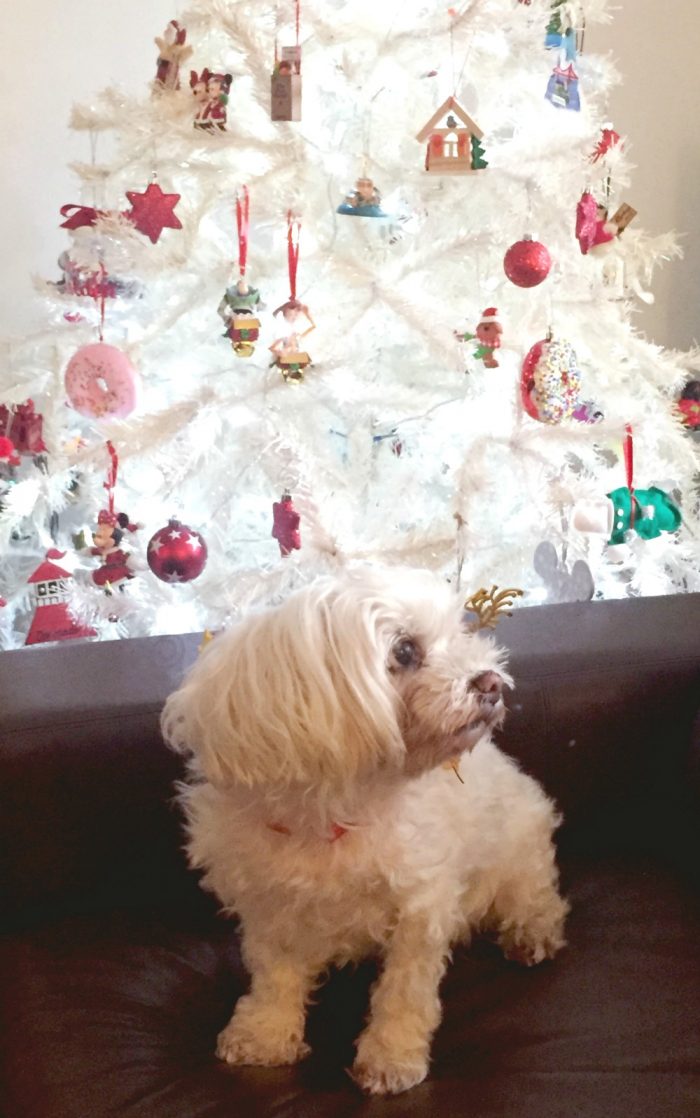 Reading: Patient 71 by Julie Randall, Shopaholic to the Rescue by Sophie Kinsella and Wonder by R J Palacio.
Watching: Mindhunter, Fauda and Stranger Things. BEST!
Reviewing: My list of 101 Things in 1001 Days.
Ticking: Another thing off my list – watching Fauda, a series with subtitles. So good!
Celebrating: All the holidays with Christmas and Hanukkah gingerbread. Best of both worlds!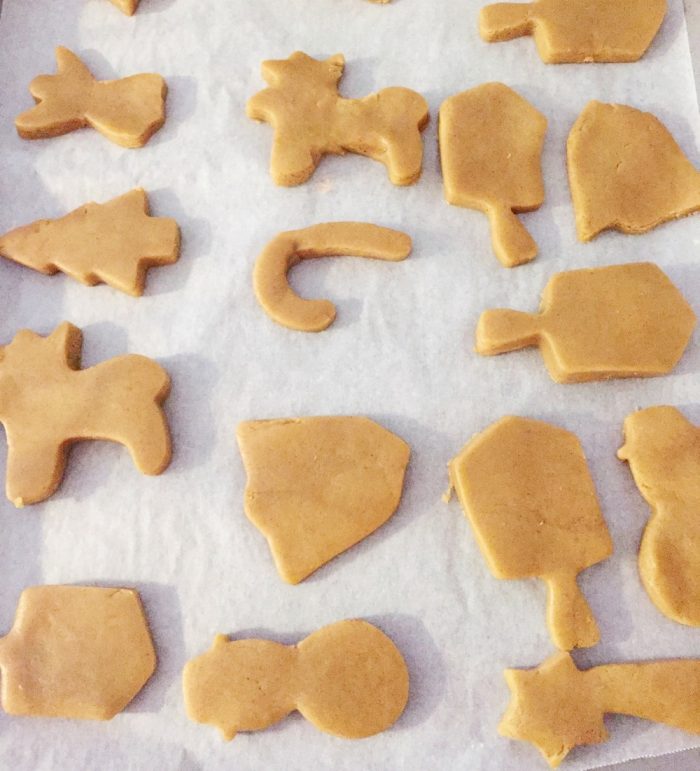 Remembering: My uncle David. I can't believe it's been one year since he left.
Booking: Tickets to St George Open Air Cinema. My favourite summertime experience.
Seeing: The Australian Ballet's Alice's Adventures in Wonderland. Magical!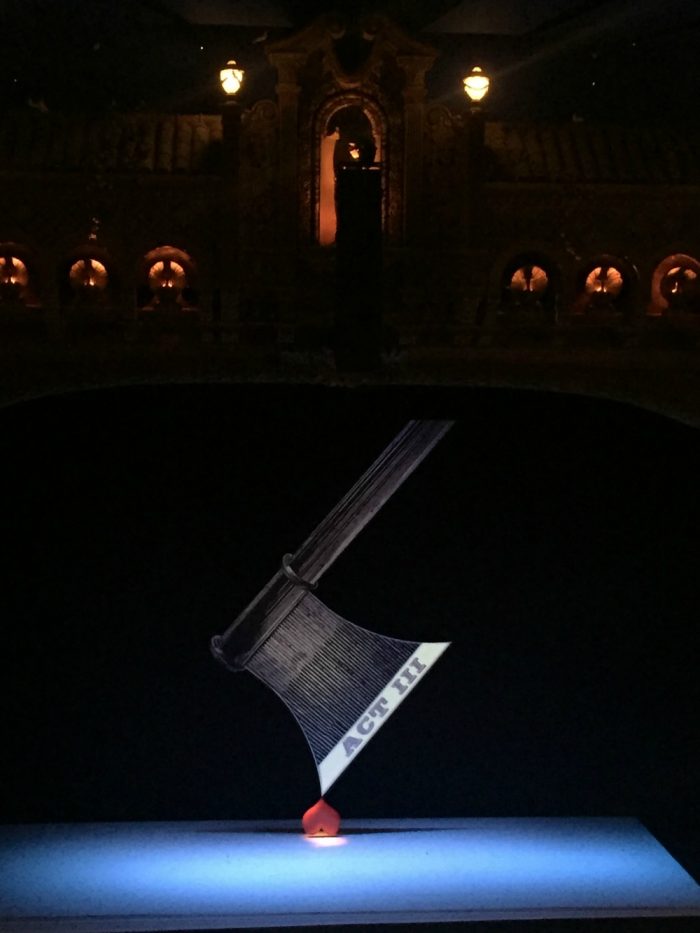 Listening: To Christmas tunes.
Loving: The Christmas tree.
Planning: To keep the tree up for as long as humanly possible.
Keeping: Up the tradition of watching Love Actually on Christmas Eve.
Smelling: This Peter Alexander Christmas Pudding candle. It's divine!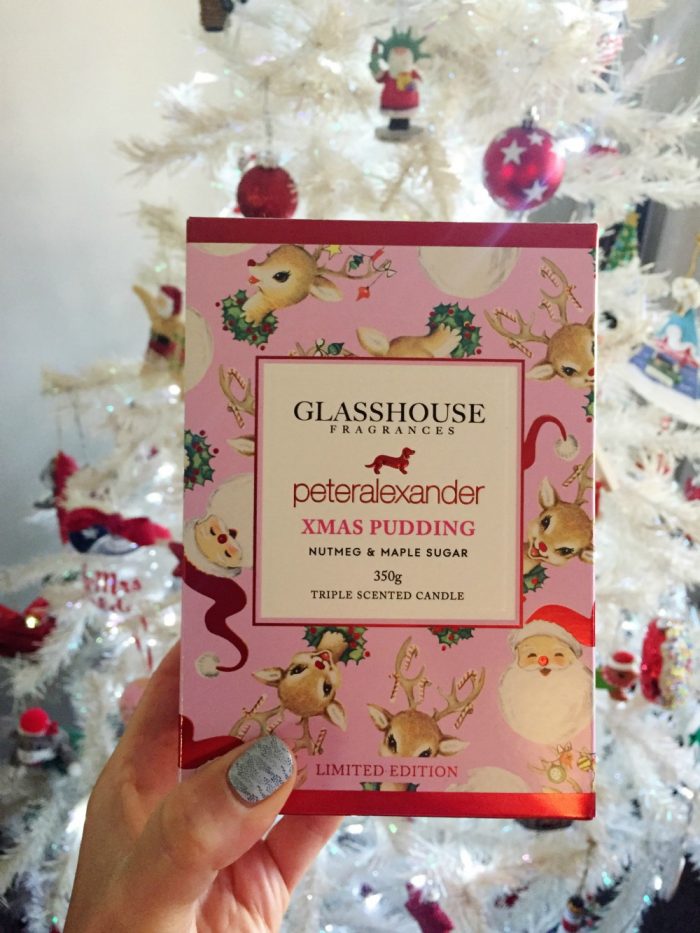 Signing: Up for the 10k at the Australian Running Festival in Canberra.
Trying: To run off the excess calories I consumed at Christmas. This could be my life's work.
Finding: My running mojo.
Running: Rings around Sydney once again.
Visiting: Family and friends who are like family.
Putting: My selfie stick to good use!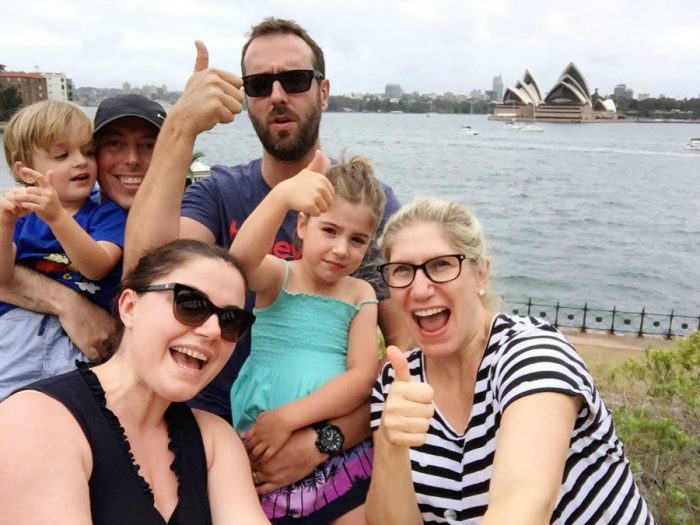 Missing: All our friends and family in the other hemisphere.
Disliking: The UK/Australia time difference.
Liking: That technology makes the world feel a little bit smaller. Praise be to Face Time!
Taking: A bloggy break.
Deciding: Whether to jam and cream or cream and jam at The Tea Cosy.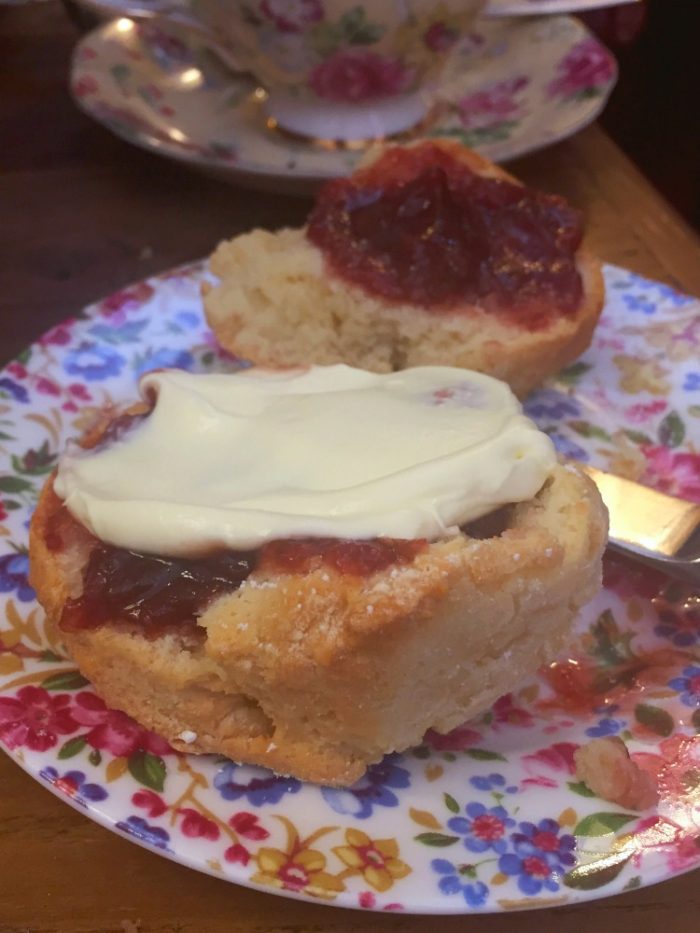 Bookmarking: All the Christmas recipes I want to make next year. It's never too early to start planning!
Volunteering: Lunch ladying at the Asylum Seekers Centre times two with my super, smashing team.
Looking forward to: 2018 and all that it has to offer.
Thanking: You for all your support this year. It means so much to me!
What were your December highlights? If you have a tree, when will/did it go down? Did all your Christmas wishes come true?! Tell me all the things!