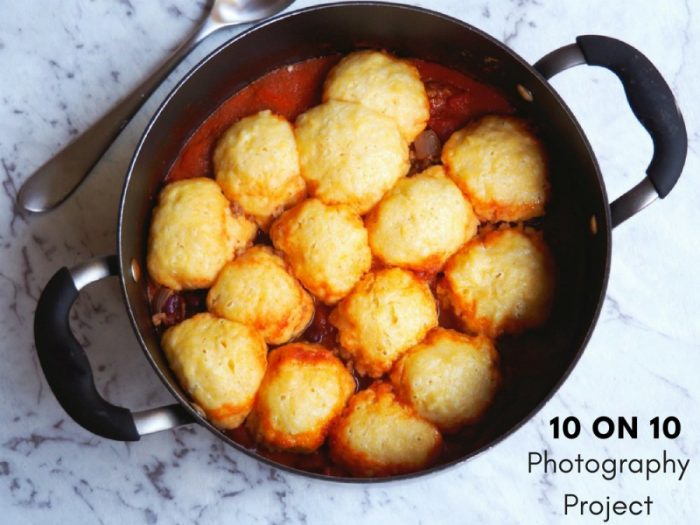 Well, it's been another busy month in the kitchen and there's no sign of slacking off in the recipe revamp department. Now I hope you're sitting down for this because you won't believe it, but all of the recipes this month are savoury!
First up there was this Easy Vegetable Soup. It is easy by name and easy by nature, simply grab your stock and passata, grate your veggies and go! It's super versatile, super quick and super tasty too!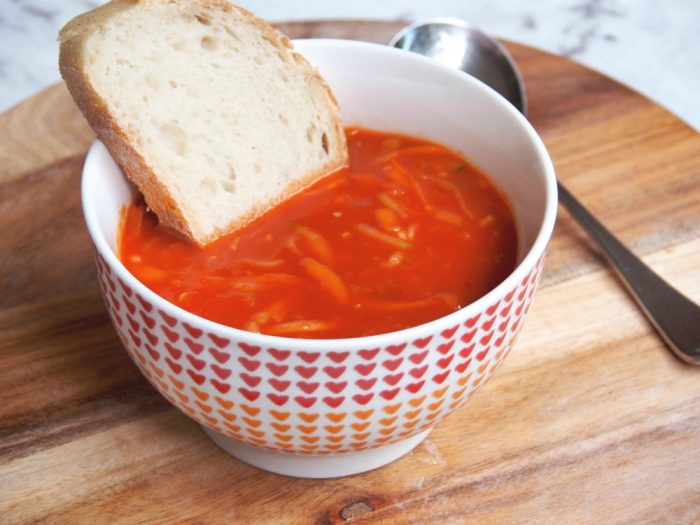 We've rediscovered our love for these Fluffy Creamed Corn Cakes. They're fast, fabulous and have only four ingredients and served with a side salad,  they make a lovely, light lunch or a winner dinner. Left overs always go great in a lunchbox too, just sayin'!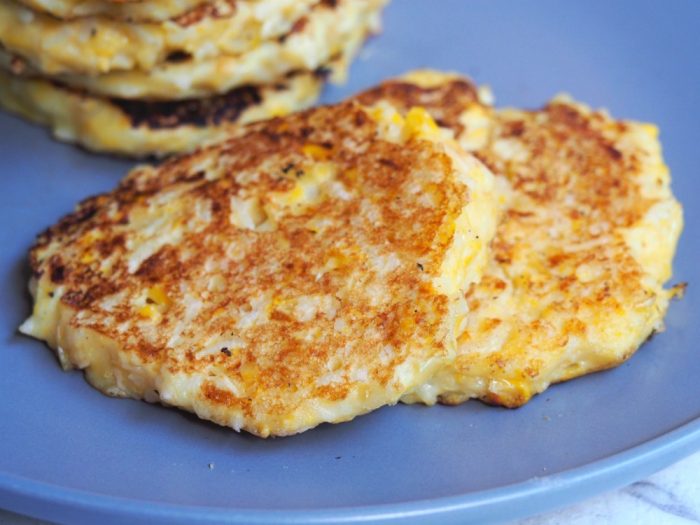 I tried my hand at eating vegan at home for a few weeks and got a chance to revisit all my vegetarian favourites. This Eggplant and Coconut Curry was a bit hit at the Asylum Seekers Centre last month and it was a big hit at home this month. At least it was a big hit with me, because eggplant is David's food nemesis.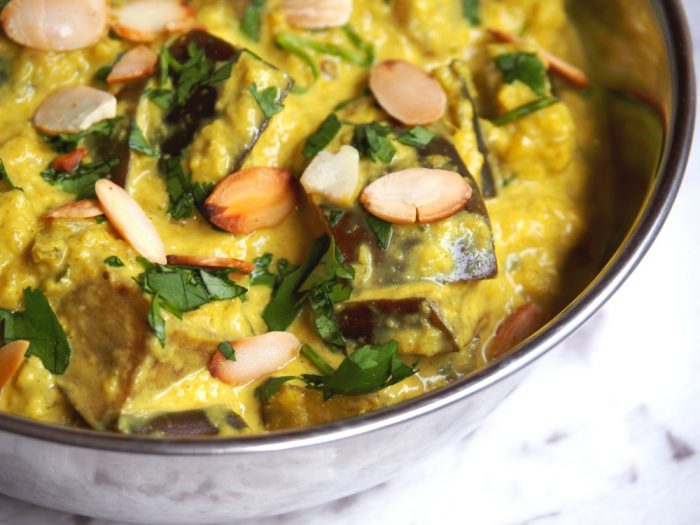 I was quite pleased that David was so anti-eggplant because that meant that when I made my vegetarian Moorish Pizza, topped with eggplant, pine nuts and feta, I didn't have to share! As you can see my vegan phase didn't last long.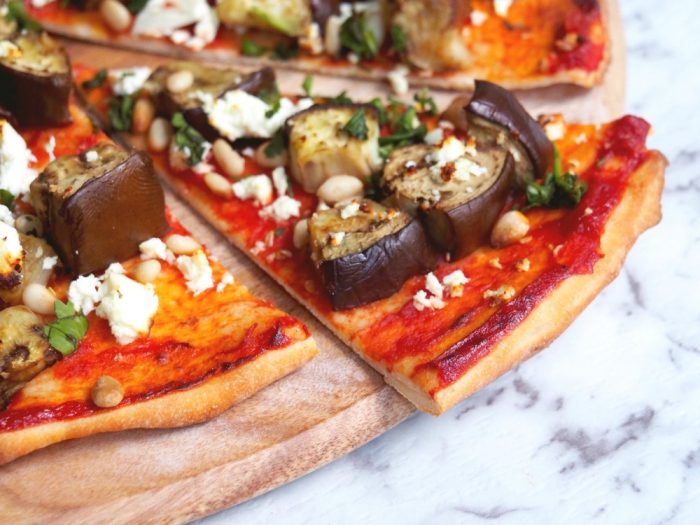 Next up was this delicious, make ahead Mexican Tomato Salad. It's so easy, so fresh and so flavoursome! In fact, it was so good, David didn't even complain about the coriander!
Sticking with the salads, this Crunchy Coleslaw with Soy Dressing has to be the easiest salad in the world. All you need is a bag of shop bought coleslaw and a handful of pantry ingredients for the dressing, and you are good to go! Unlike a lot of other salad dressings, this one is virtually fat free.  By the by, can we take a minute to swoon over my Minnie Mouse chopsticks? Oh, my cute!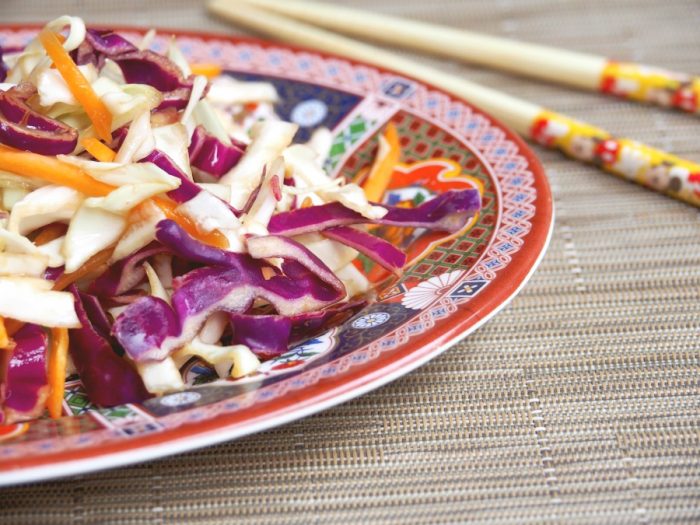 I had to take a break from veganism for Meat Week for the blog. You see we don't usually eat much meat at home and as a result, I haven't had a chance to give many of the more meaty posts a makeover. However for a few days in February, we really did have a beefy blitz. First up was this delicious Chilli Beef with Cornbread Dumplings. I made this for our Valentine's Day dinner, even though it was a million degrees outside (at least that's what it felt like,) it was a super cool 20 degrees indoors – praise be for aircon! This really is a one pot wonder and I think it's going to be appearing on our meal plan a lot more regularly from now on!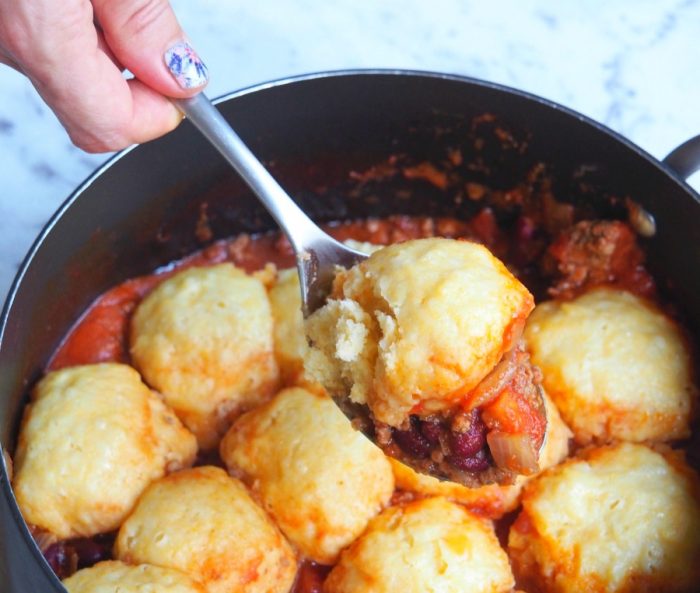 This Thermomix Beef Risotto  was another Beef Week highlight. Truth be told, this makes regular appearances on our dinner table but taking a photo in which it looks good is nigh on impossible. It is however, one of the all time most popular recipes on the blog which just goes to show that ugliest food is often the yummiest! This is next level risotto and will surely tickle the tastebuds of the most risotto resistant person – at least that's what happened at our house!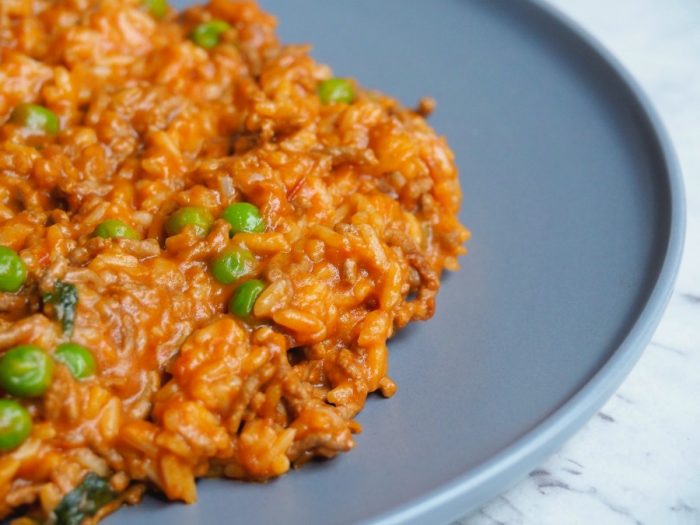 Keeping with the fugly food, I tried photographing this  Prawn, Pea and Tomato Curry every which way and it still looked dodge. Once again, it proves that the ugliest food tastes the best! This  is my new old favourite. It's healthy, delicious and super easy to make. I threw everything in to the slow cooker but if you like your curry in a hurry, you can make it just as easily on the stove top.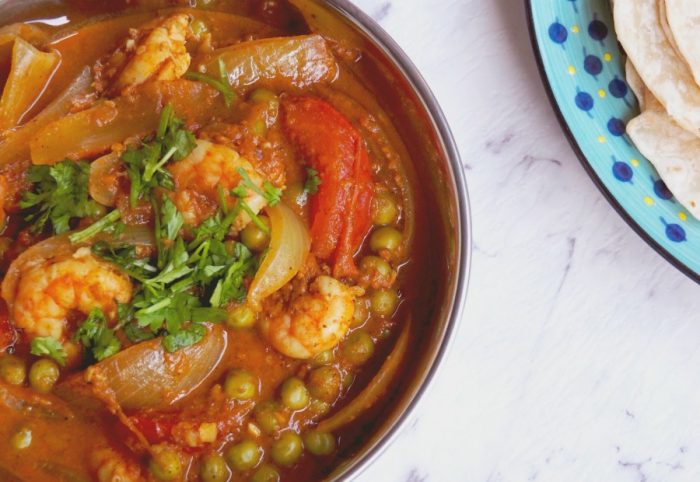 One of my favourite things about eating a curry is mopping up the delicious sauce and there's nothing better to mop up the sauce than a homemade roti (Indian flat bread.) I'm a bit shame faced that it's taken me over 5 years to update my recipe because it's one of our all time favourite recipes and one we make with delicious regularity! These vegan flatbreads are quick, easy and super yum. They're the perfect partner with any curry. We always have a secret stash in the freezer because we're very prone to curry cravings!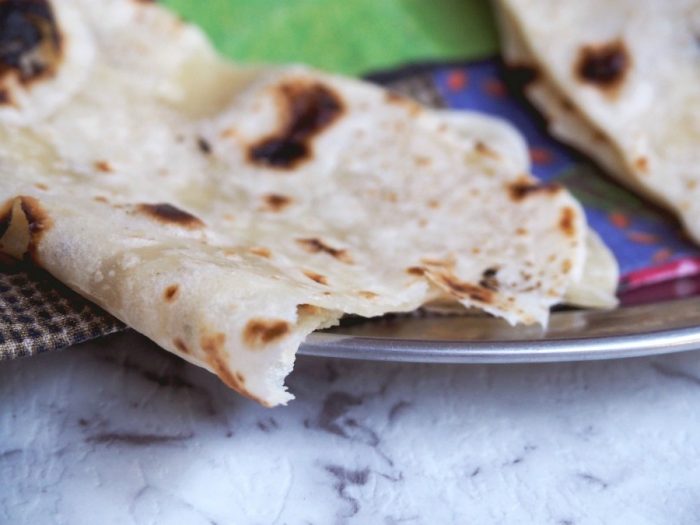 And there you have it, 10 delicious old recipes that have been made new again!
Tell me, what's been cooking in your kitchen? Are you more of a sweet or a savoury person?