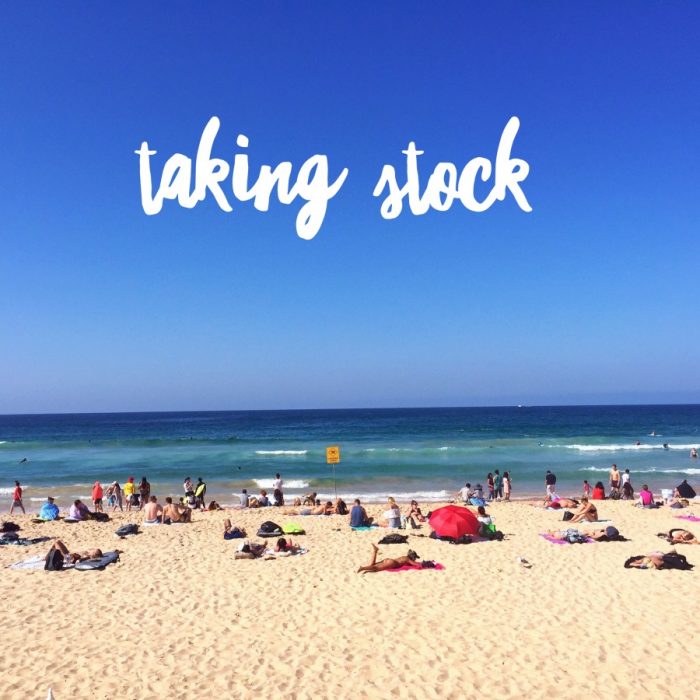 I know it's the first day of May and all but April was so action packed that I've only just got a chance to take a breath and take stock. So here's the month that was in one blog post tied with a virtual bow.
Baking:  All things Anzac. My new favourite is this White Chocolate and Cranberry Anzac Slice.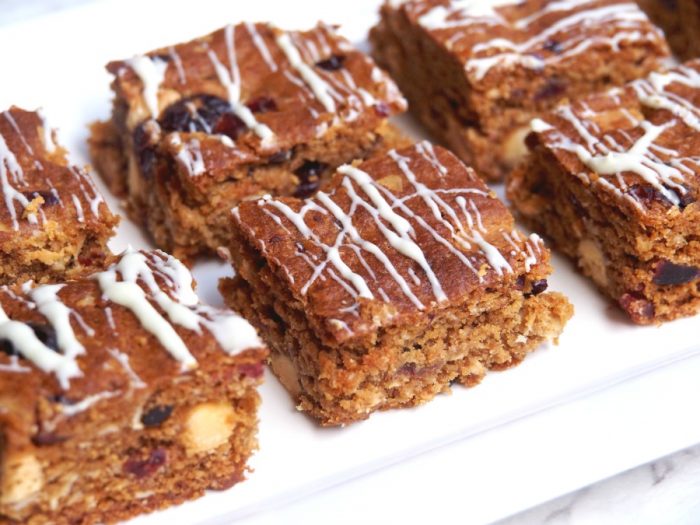 Making: This No Bake Chocolate Mint Cheesecake.
Cooking: Pies, pies and more pies including this Cottage Pie and this Chicken and Leek Pie. 
Snacking: On Dolly Mix. Not healthy but oh, so yum!
Eating: A lot of scones.
Drinking: A lot of tea.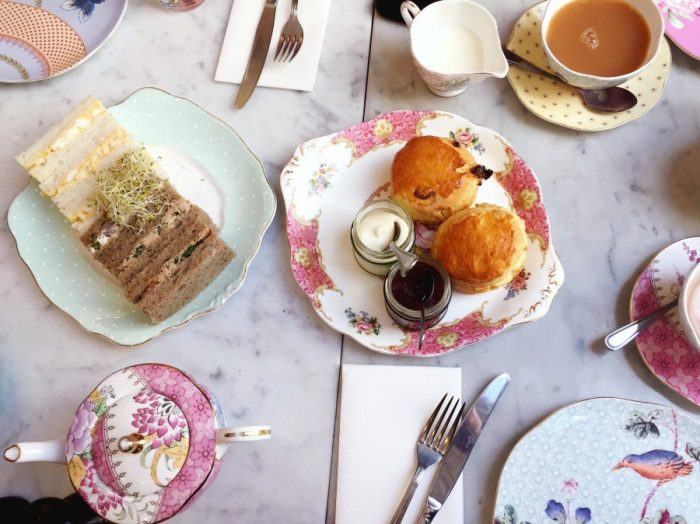 Hosting: Our friends Beverley and Joan. They're the best guests!
Loving: Being a tourist in my own town.
Introducing: Joan and Beverley to their first Anzac biscuit! (It won't be their last!)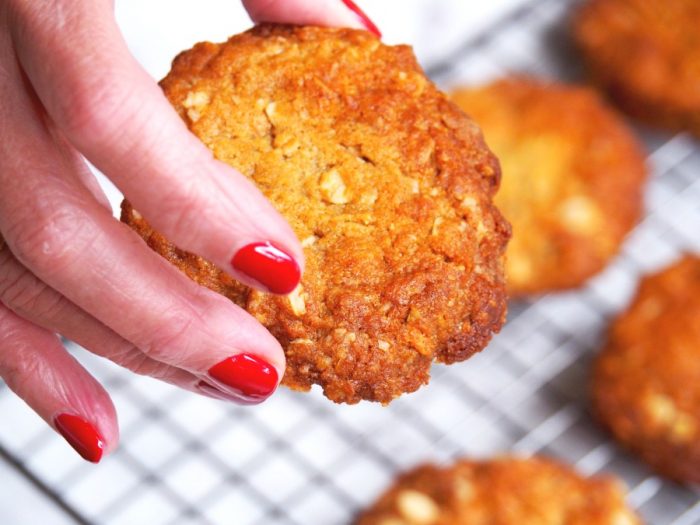 Staying: In this gorgeous townhouse slap bang in the heart of Newcastle!
Enjoying: Spending Easter in Newcastle.
Feeding: Sharks and Stingrays at Irukandji Shark and Ray Centre. So much fun!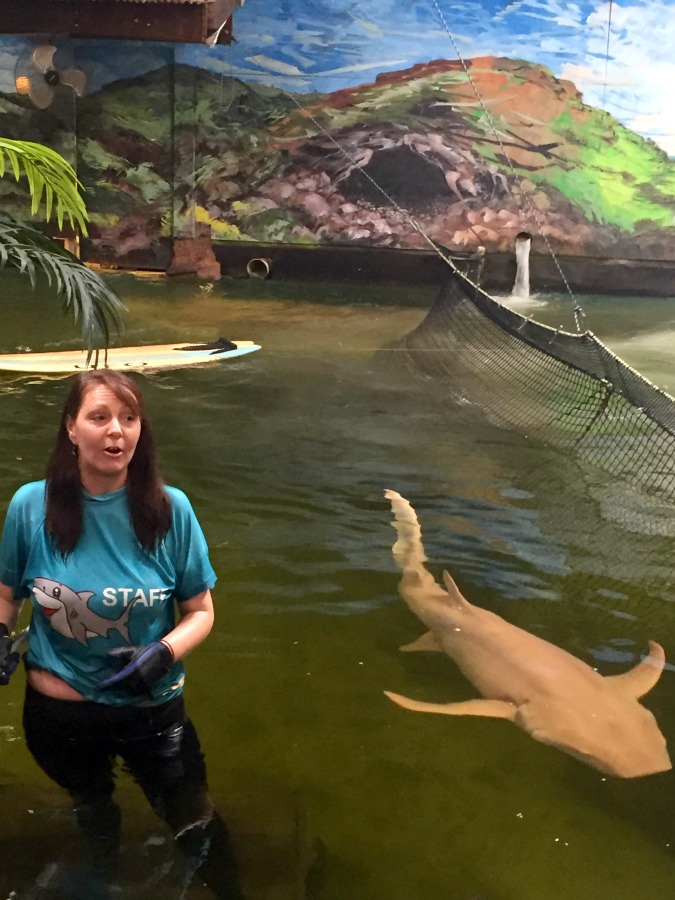 Seeing: Blanc de Blanc in Newcastle – lots of laughs, amazing acrobatics with a generous side of naughty. Plus bubbles!
Showing: Bev and Joan all the Newcastle Big Things.
Spending: Quality time with quality people.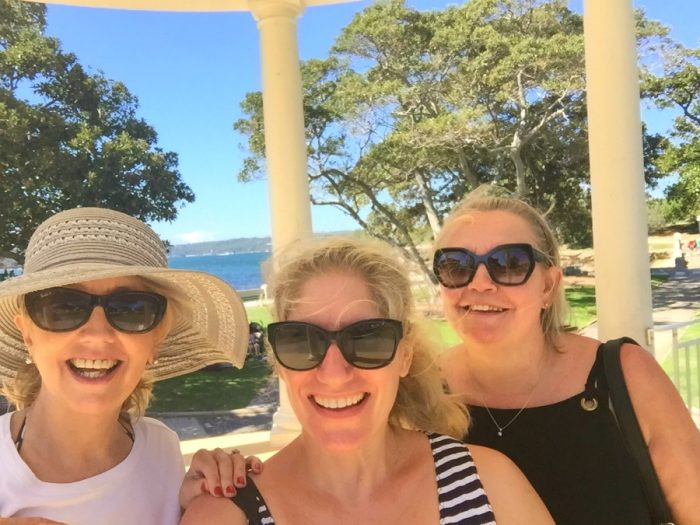 Finding:  My selfie stick at the bottom of a cupboard and now making up for all the time I haven't used it!
Walking: All over Sydney! The walk from Spit to Manly was a highlight though!
Playing: Barefoot bowls. What we lacked in skill, we made up for in enthusiasm!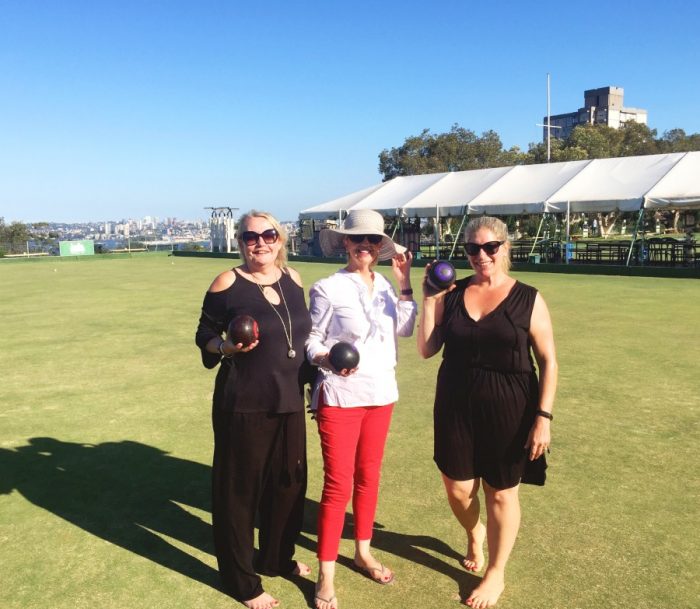 Weekending: In Canberra. It's amazing how much you can fit in to 24 hours.
Salivating: Over all the cakes at Space Kitchen. This is what you call a magic mushroom!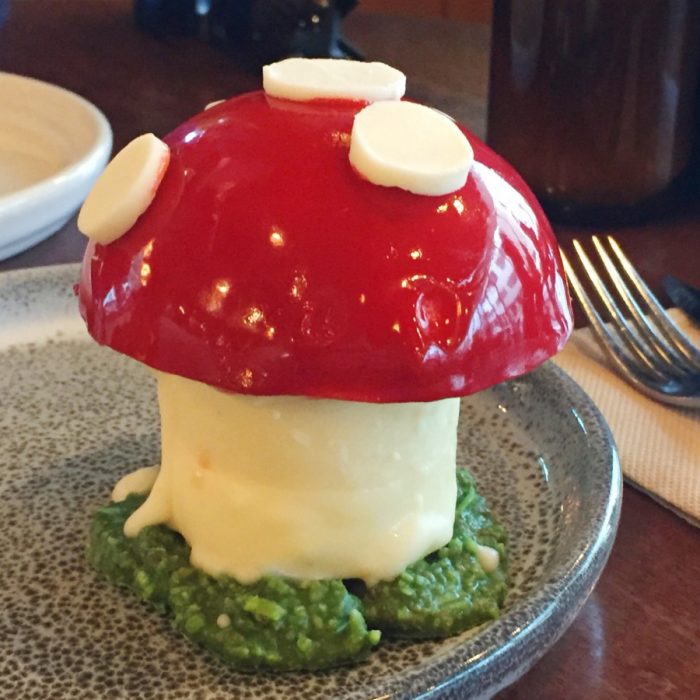 Visiting: The Australian War Memorial. A visit to Canberra isn't a visit to Canberra without it.
Running: Rings around Canberra in the Australian Running Festival 10K.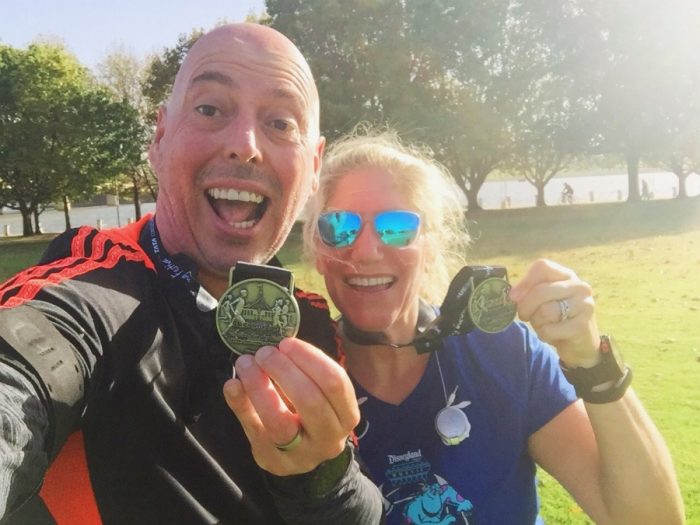 Disliking: How it gets dark so early. It's making food photography very difficult (understatement of the year!)
Liking: The cool change.
Forgetting: That it was Passover.
Rediscovering: My love of matzah pudding after Passover. This pud is for life not just for Passover. So good!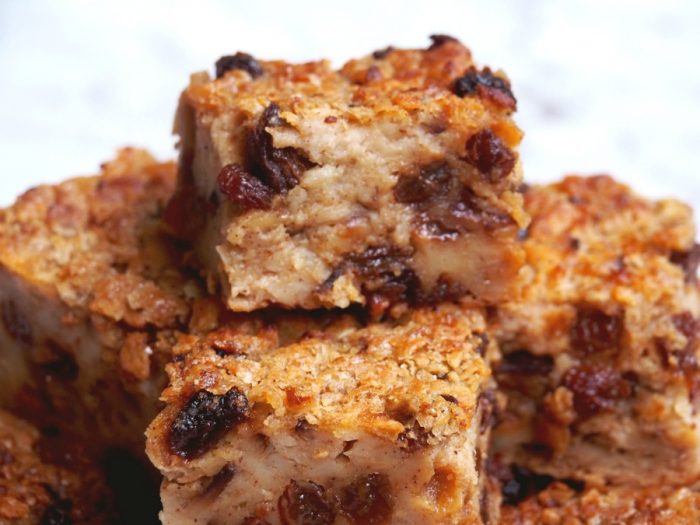 Waiting: For a new oven because my old one died after years of good service.
Marvelling: At my new oven. This is the first time in 10 years that I've had an oven with a working light!
Thinking: Of all the things I can make sans oven. Praise be for the stove, the slow cooker and the Thermomix!
Feeling: A bit off kilter. Personally, I blame the planets. I hope they realign and fast!
Needing: More sleep. I need an extended vacation in Sleepy Town.
Sharing:  How to spend another  48 hours in Melbourne and 14 Fabulous Things to See and Do in Seattle.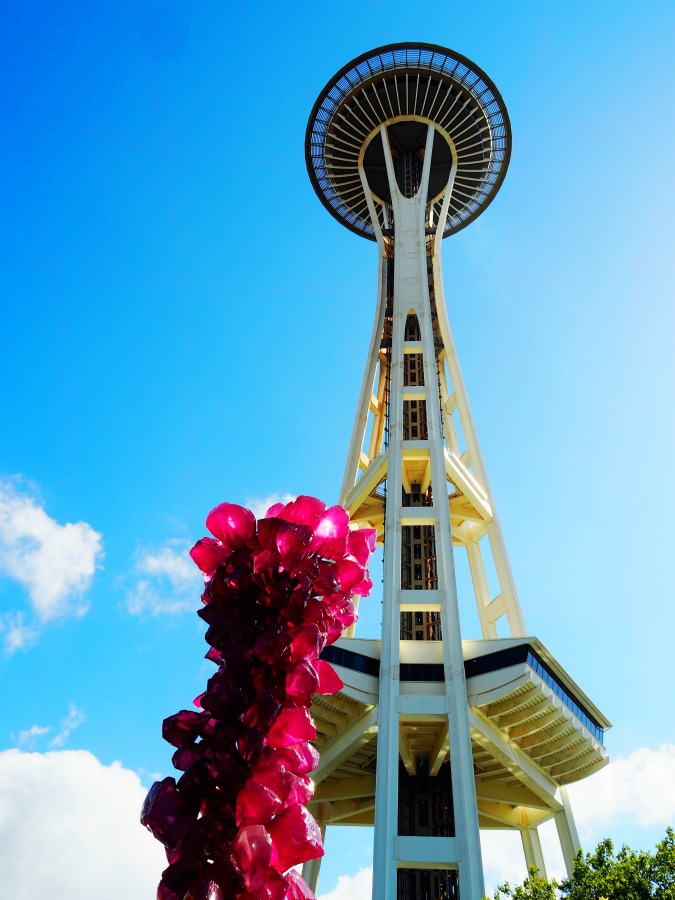 Wanting: A dog. More than ever.
Listening: To Getting Curious with Jonathan Van Ness. I love his guts!
Learning: About cults, Antoni and why the bail system is such a hot mess, thanks to Jonathan.
Discovering: I have a new fascination with cults. Can't stop watching cult documentaries, won't stop!
Watching: Wild, Wild Country because cults.
Recording: The new series of The Handmaid's Tale because it's best when it's binge watched!
Wanting: To see I Feel Pretty. Have you seen it yet?
Trying: All the delicious food at Mark and Vinny's. #Ican'tbelieveit'svegan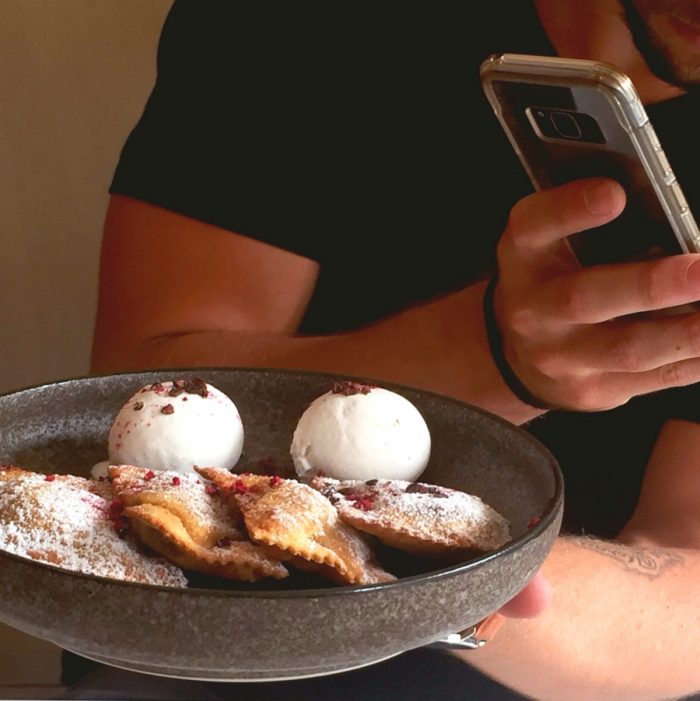 Buying: A new phone but only because my old one died.
Admiring: Suger. She's So Inspiring!
Fangirling: Over Kerri Sackville at the launch of her new book Out There. It's a cracker!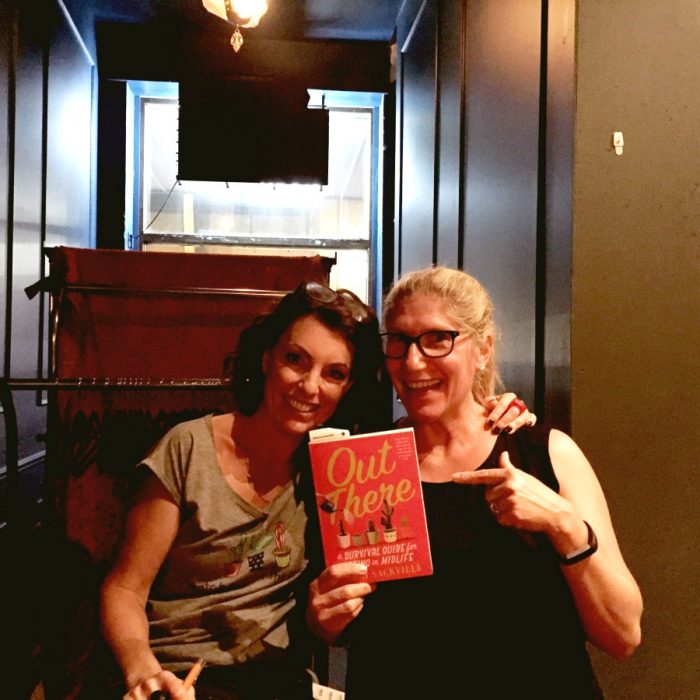 Reading: Out There, The Summer Guest by Emma Hannigan and Cold Feet: The Lost Years by Carmel Harrington.
Coveting: The book A Man Called Ove .The film had me sobbing. Can't wait for the book!
Laughing: At Trainwreck… Again.
Crushing: On Lebron James. Seeing him play basketball is on my lifelong bucket list!
Crying: At Dear Emma's Australian Story.
Booking: In to get my skin checked.
Revamping: Ten more old recipes and making them new again. This Chocolate Crackle Slice is one of my all time favourites.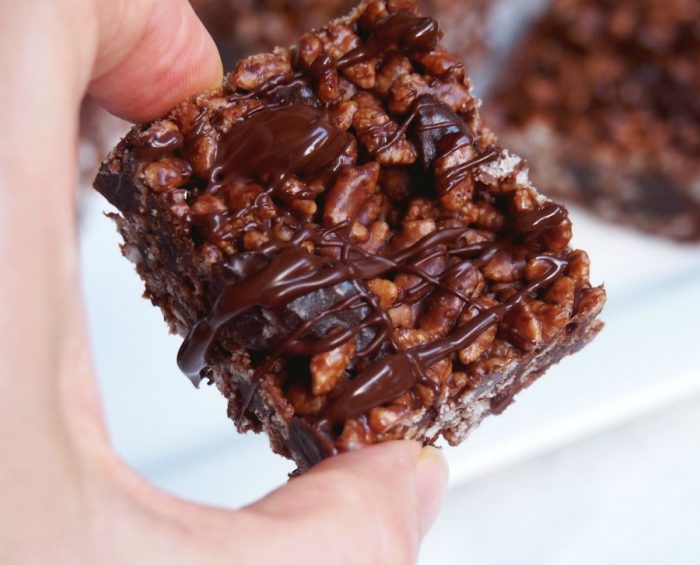 Missing: My nana.
Remembering: My nana and eating my  feelings along with her bread pudding.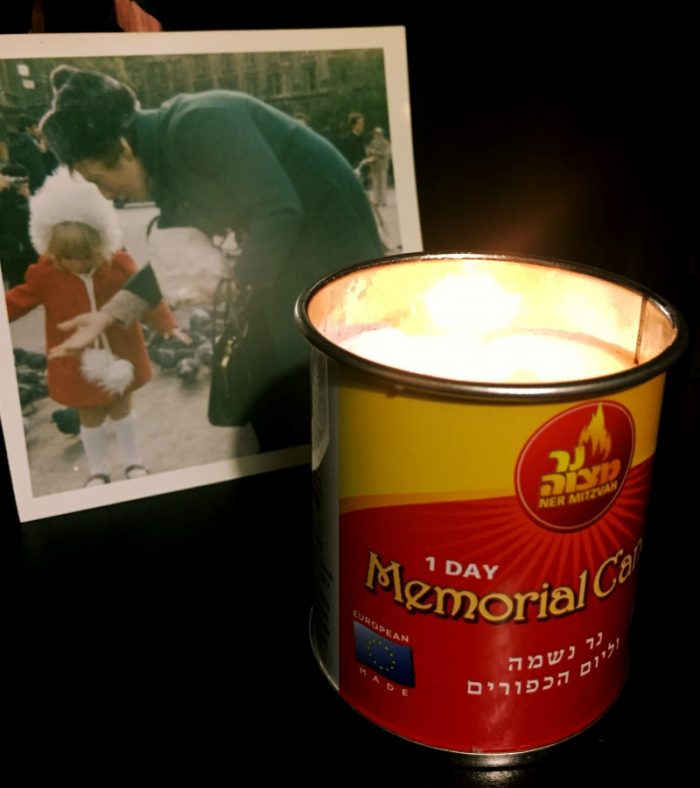 Farewelling: Our house guests and feeling like a proper empty nester.
Planning: More weekends away. I think they're good for the soul.
Looking forward to: Seeing my mum… And soon.
So that was my April, how was yours? Did you have an eggcellent Easter? Do you feel like the planets are out of whack too? Hope your May is full of yay!
Linking up with Kylie for IBOT