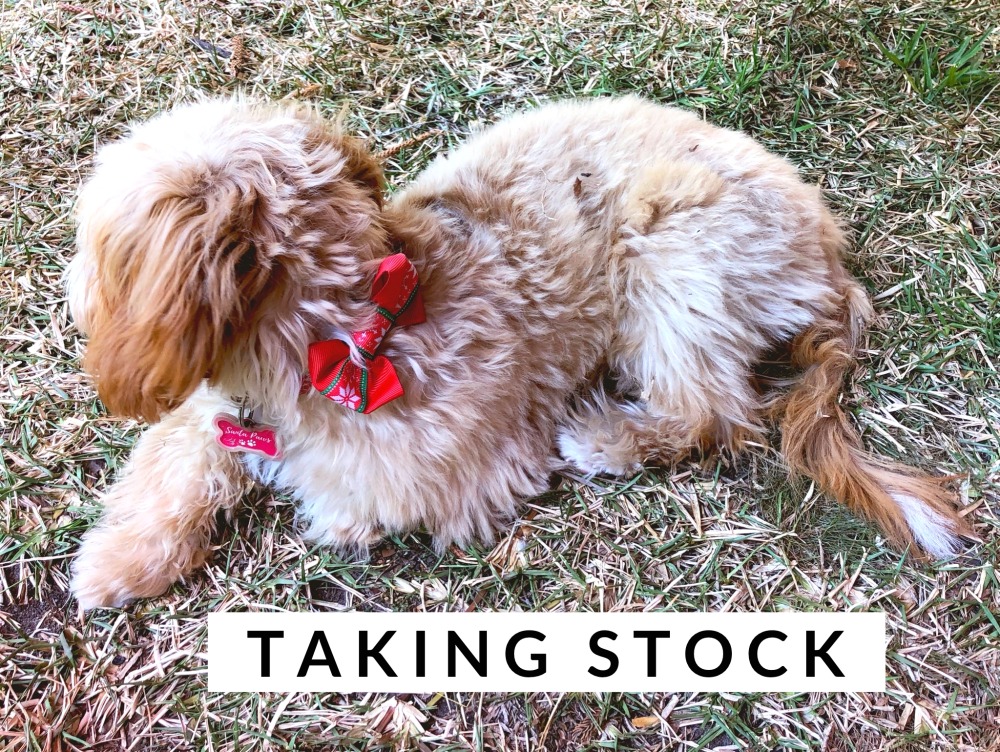 I've taken stock at the end of every month this year and as I've started, so I'll finish! But before I jump head first into a new month, a new year and a new decade, here's a sneaky peek back at the month that was!
Eating: A hot Christmas dinner, a cold one just won't cut it!
Drinking: A glass of wine. Or two.
Snacking: On these Coles Beef and Mustard Crisps. They are crazy good!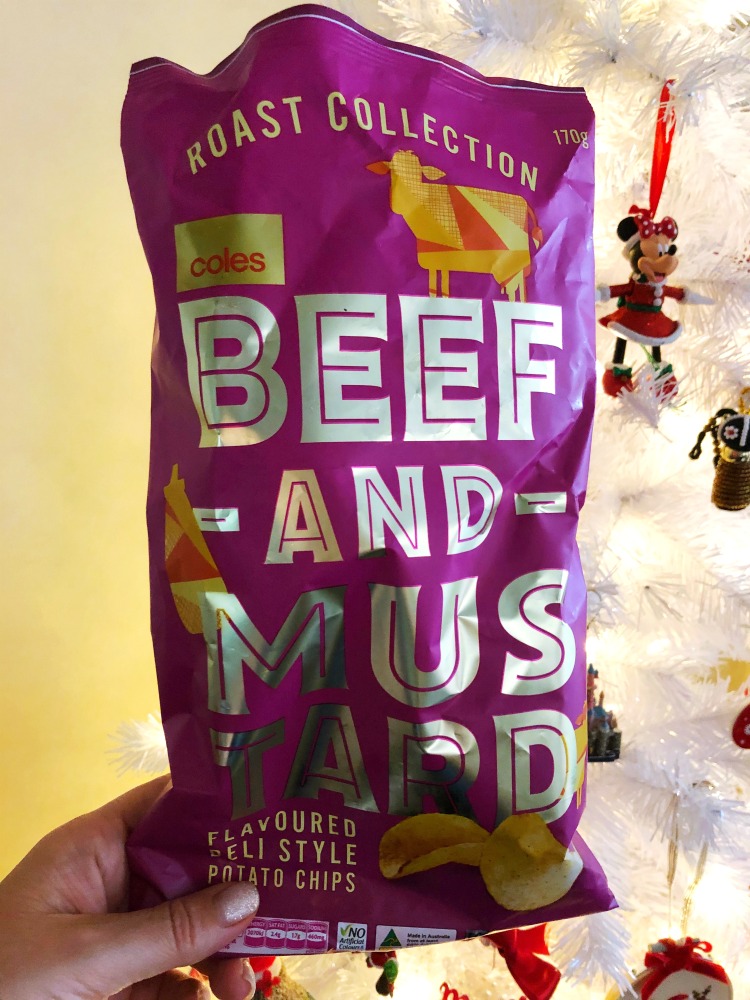 Needing: To get back to the gym!
Revamping: The recipe for this Slow Cooker Chorizo, Potato and Barramundi One Pot. I'd forgotten how good it was!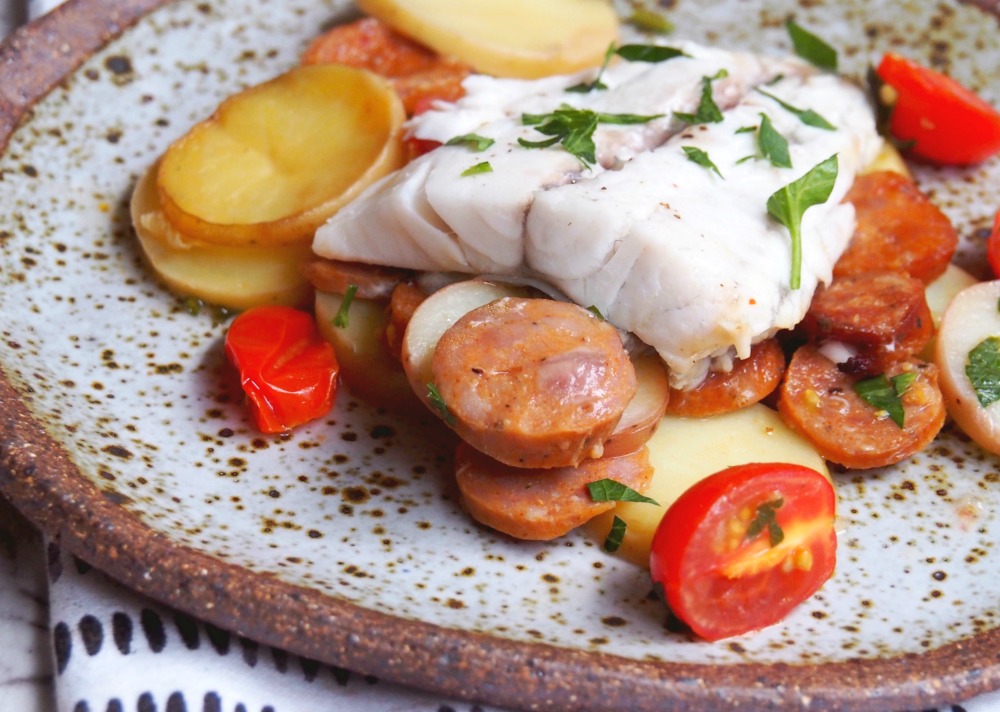 Making: My own Christmas gifts – fudge, Shirl's eggplant chutney and Skye's Pear and Almond Christmas Mince have been produced on a grand scale this year!
Smelling: All the Christmas cooking!
Baking: This Christmas Fruit Mince Slice – it's so good!
Sharing: The Top 10 recipes of the year.This Old-Fashioned Apple Crumble was 2019's most popular recipe and for good reason!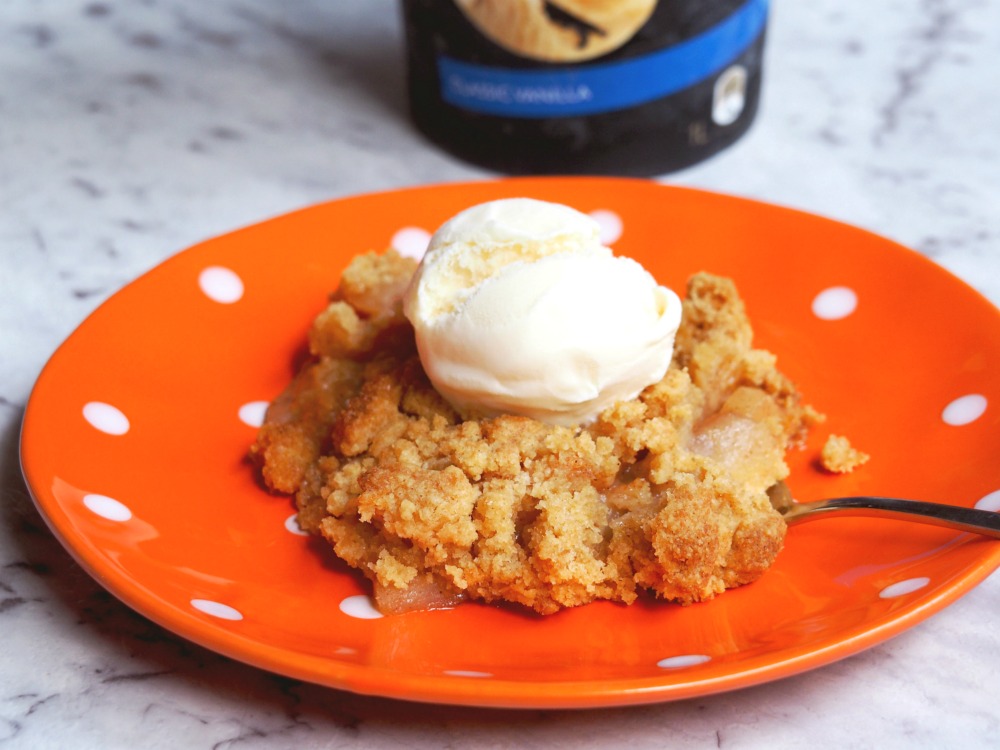 Reflecting: On 2019 here and here
Roadtripping: To Merimbula with Teddy.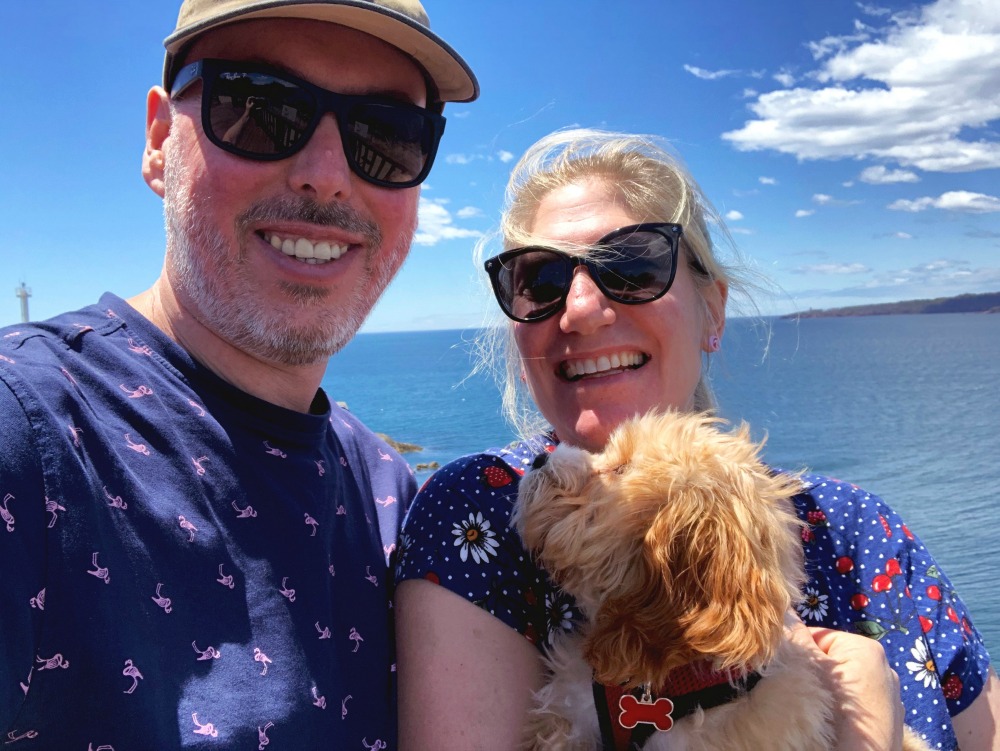 Discovering: All the best pet friendly places to eat, play and stay in Merimbula.
Staying: At this fabulous pet friendly Airbnb in Merimbula.
Tasting: Delicious beer at Longstocking Brewery.
Exploring: The Sapphire Coast and loving it!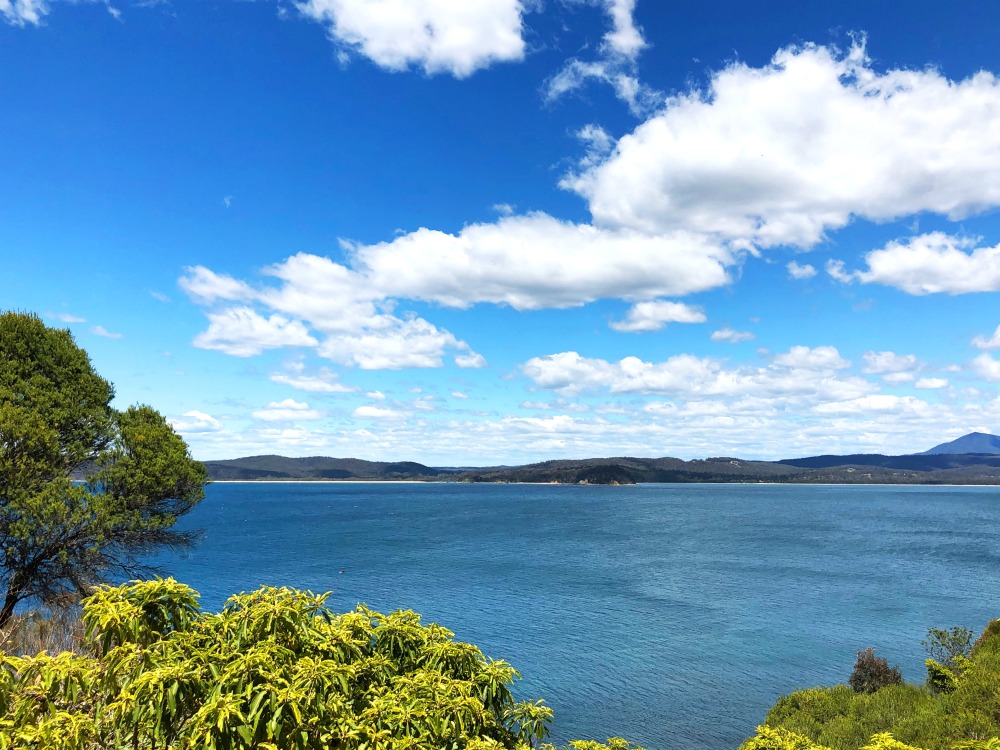 Filling: The pockets of our advent calendars – even Teddy Roosevelt has one!
Counting: Down the days until Christmas.
Liking: The Christmas tree.
Disliking: Knowing that it will have to come down eventually. Wah!
Wanting: To keep the tree up for as long as possible.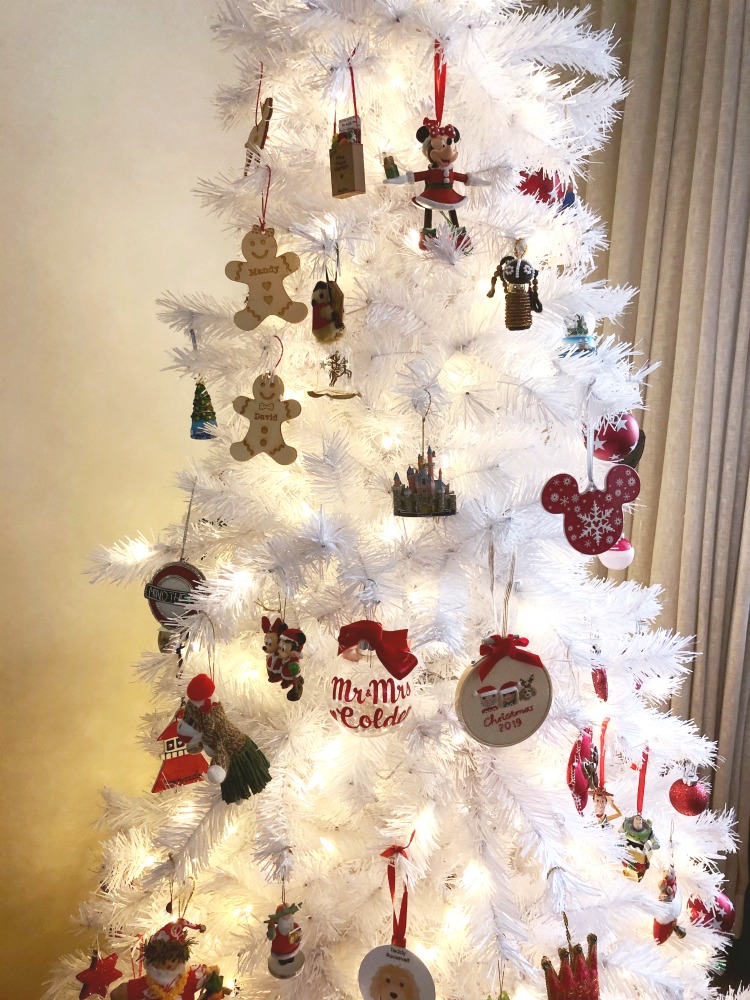 Pushing: Teddy around in the pram – he's so full on at the park, he doesn't have the energy to walk there or back.
Buying: This super cool Captain America style lead and collar for Teddy!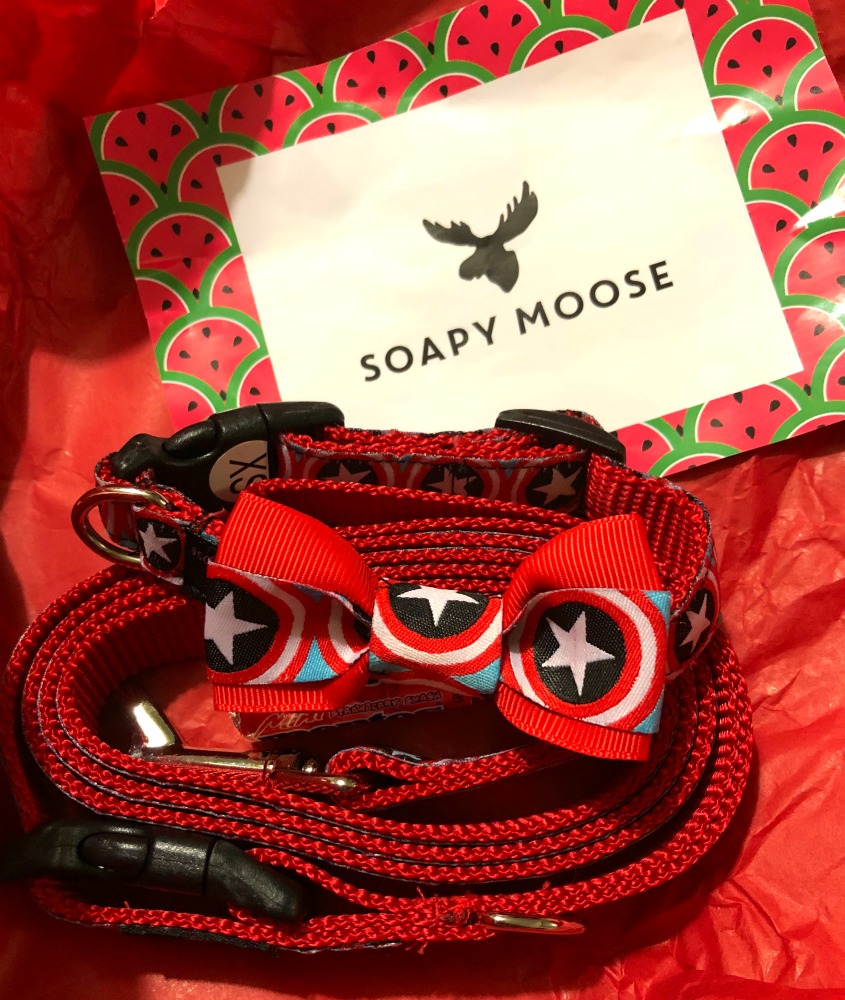 Shopping: Online – it's so much easier!
Waking: Up to smoky skies.
Thinking: Of all the people affected by the bushfires and the firies who are working so hard to keep everyone safe.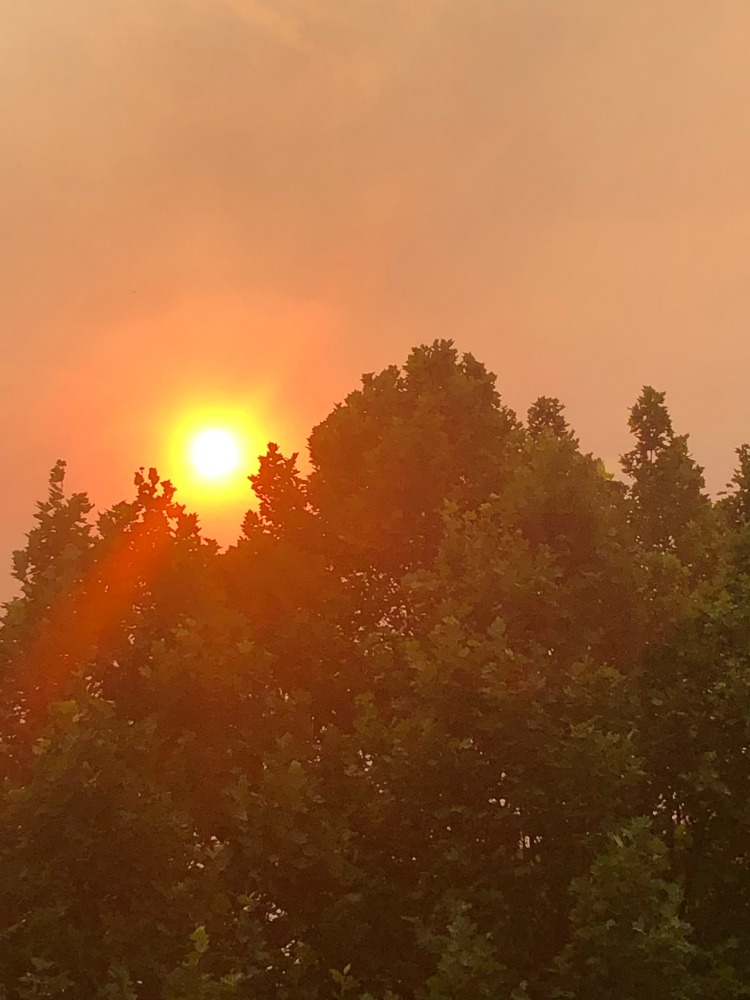 Feeling: Disappointed and disillusioned with our leader(s.)
Wondering: How the government could stay silent when Australia is on fire?
Wishing: For rain.
Deciding: Not to send Christmas cards again this year.
Donating: To the Rural Fire Service instead. If you want to support them too, here's how.
Wearing: My Little Party Dress Christmas dress – I love it so much!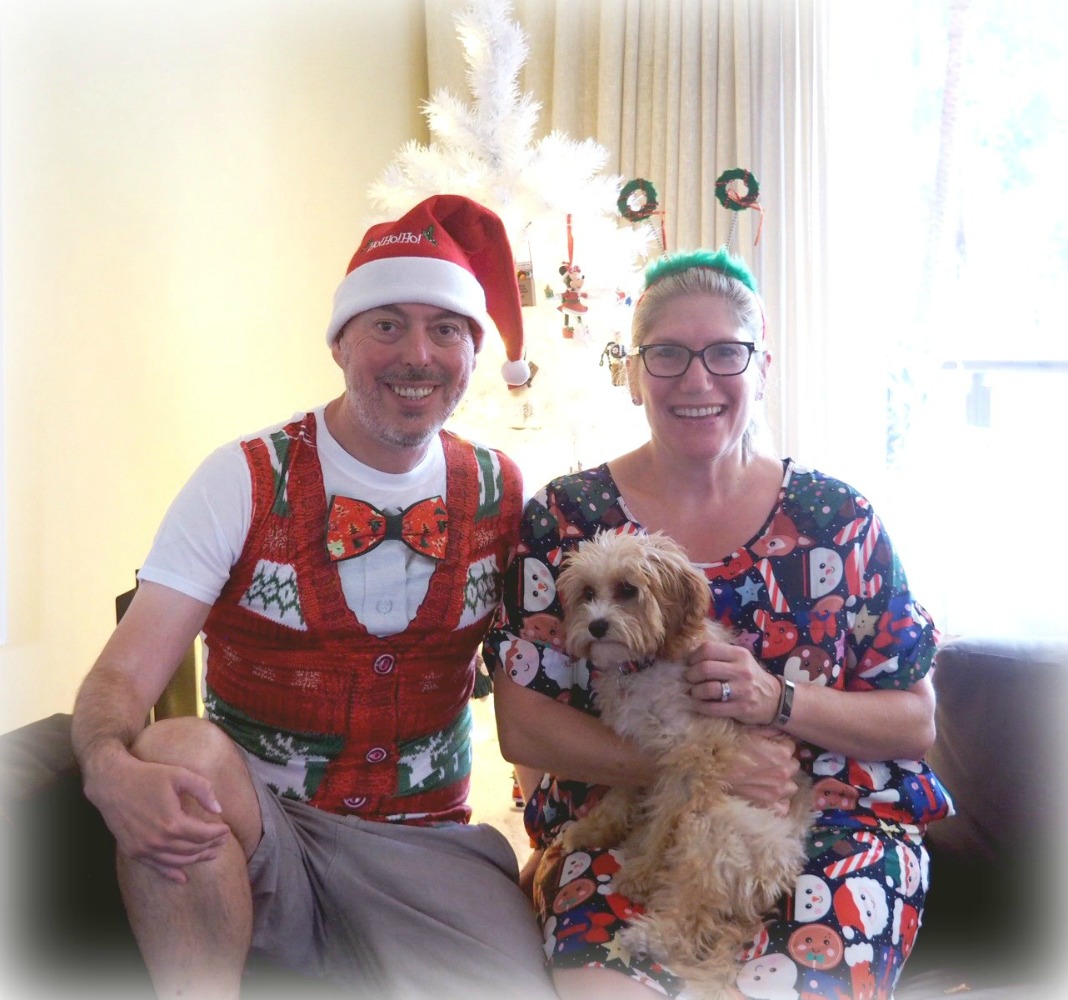 Admiring: My friend Kim, who designed it, she's so inspiring!
Meeting: Sanch – even though it was our first meeting IRL – it was like we'd known each other for years (well, we have known each other for years, just online!)
Checking: Out delicious dog friendly brunch spots. The hooman food at Naked Brew is top notch and it even has a dog menu!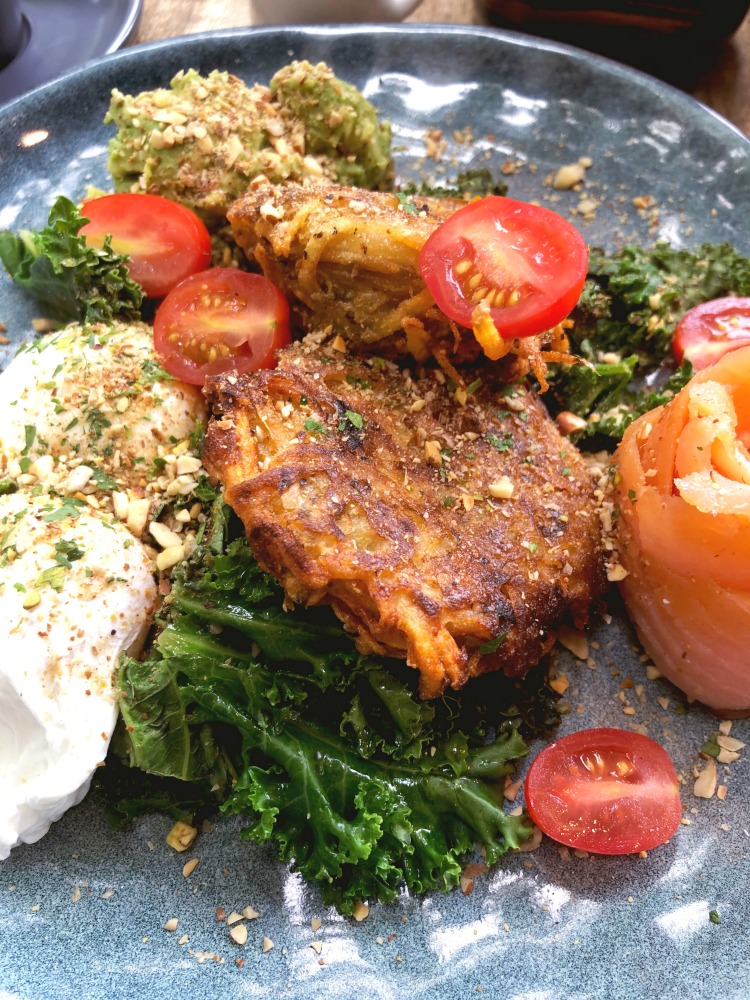 Finding: Teddy's tooth. Did you know dogs have baby (or puppy) teeth?
Walking: 10,000 steps a day – just another benefit of having a dog.
Reuniting: Teddy with his sister. They love each other so much!
Hosting: Teddy's friend Bonnie for a play date.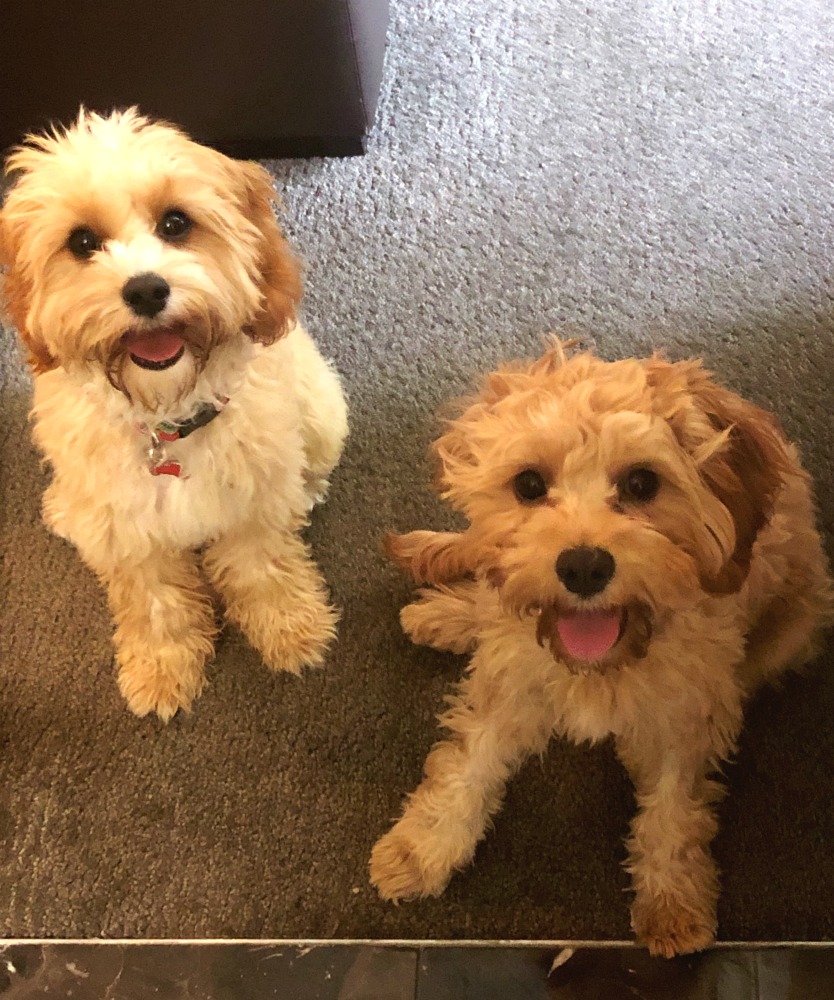 Loving: Having a dog. So much.
Taking: Teddy to the dog park.
Laughing: At the Gavin and Stacey Christmas Special. It was televisual gold!
Watching: All the Christmas movies on Netflix. It could be my life's work.
Reading: All the Christmas books; The Chocolate Lovers' Christmas and A Wedding at Christmas
Listening: To all the Christmas tunes on Spotify. Still.
Singing: Along to Christmas tunes on Spotify, albeit badly!
Seeing: Frozen 2. You're never too old to watch a Disney movie!
Going: To the Theatre to see School of Rock. So much fun.
Celebrating: Teddy's first Christmas. He really is a gift that keeps on giving!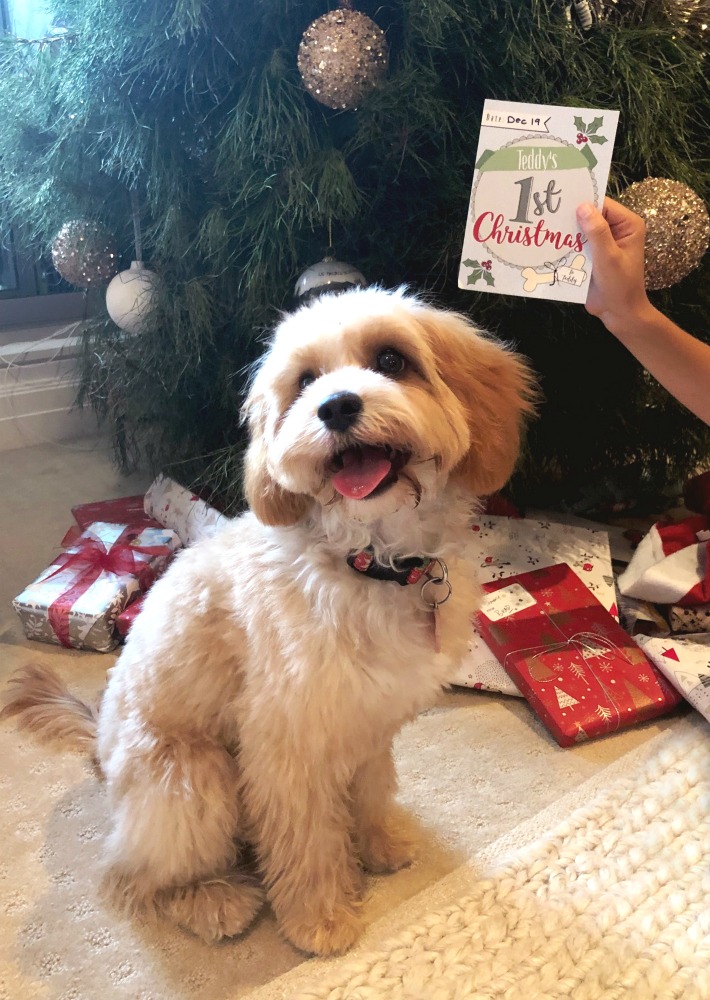 Opening: Presents for Teddy from friends far away. He's such a lucky pup!
Having: Not one, but two meetings with Santa Paws.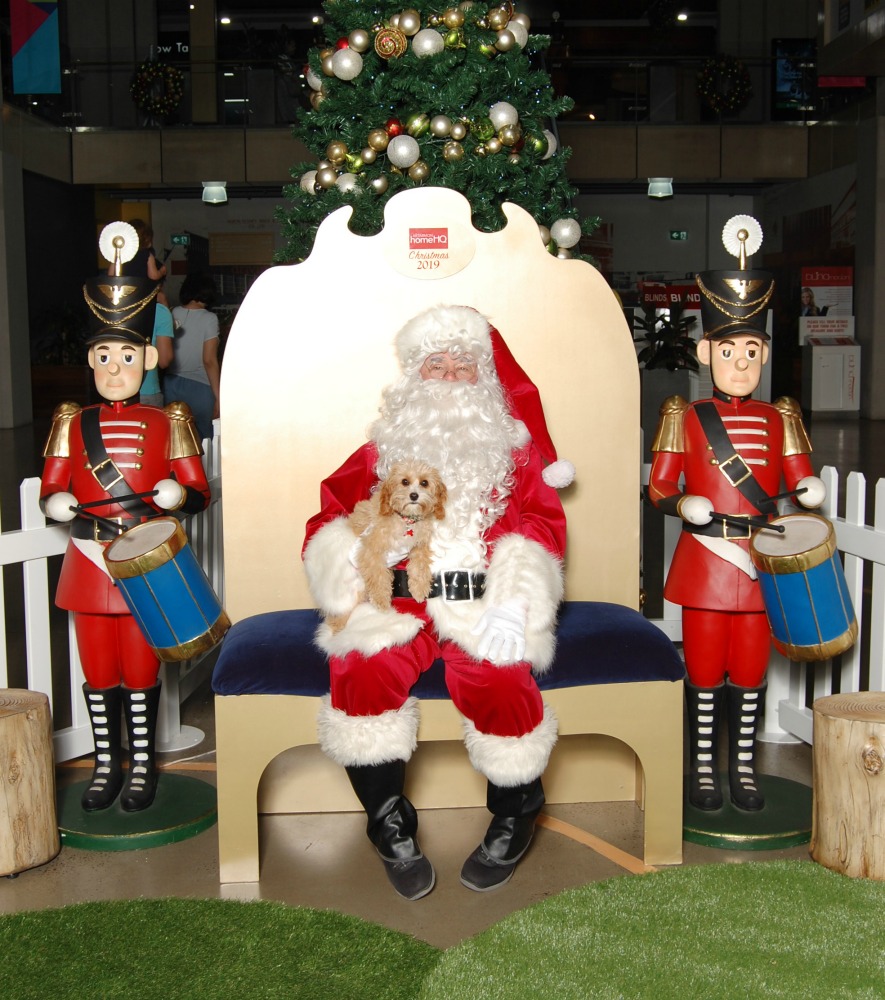 Knowing: That time spent together is the most precious gift of all.
Enjoying: Spending time with my loves.
Gifting: Experiences not things (and pyjamas for the kids, it's tradition!)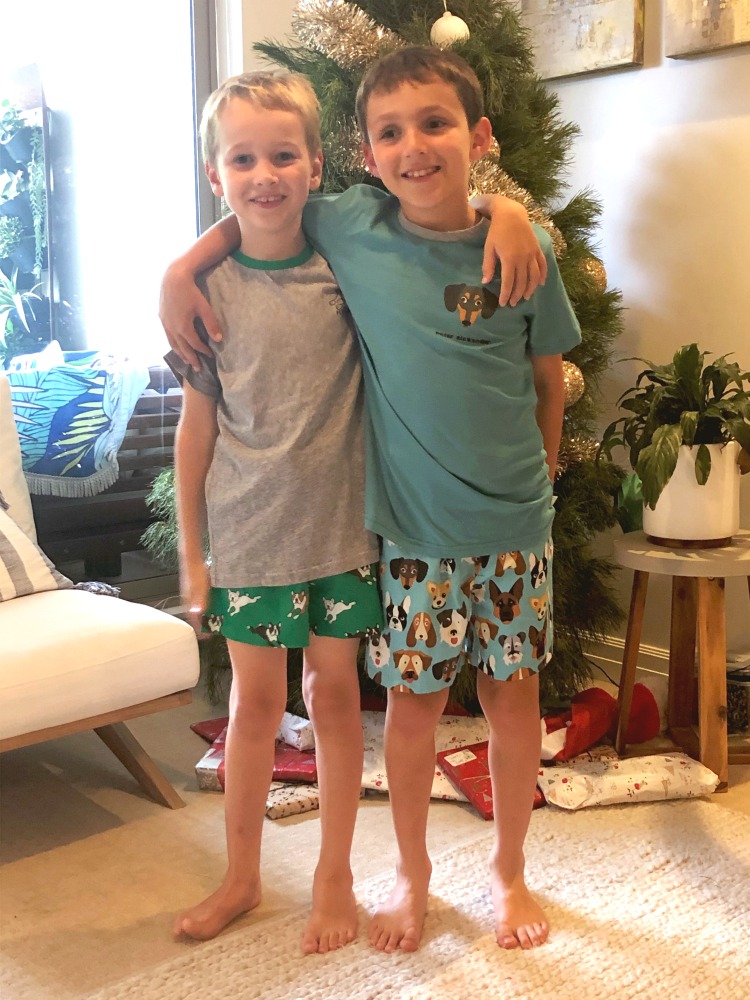 Planning: On a quiet NYE and an early night. How about you?!
Looking: Forward to the new month, year and decade, although it's all relative because every day is a new beginning!
How did your December pan out? I hope it was a December to remember and for all the right reasons!
Some of the links in this post are affiliate links. If you click to buy the item, I make a little commission but you don't pay any extra.