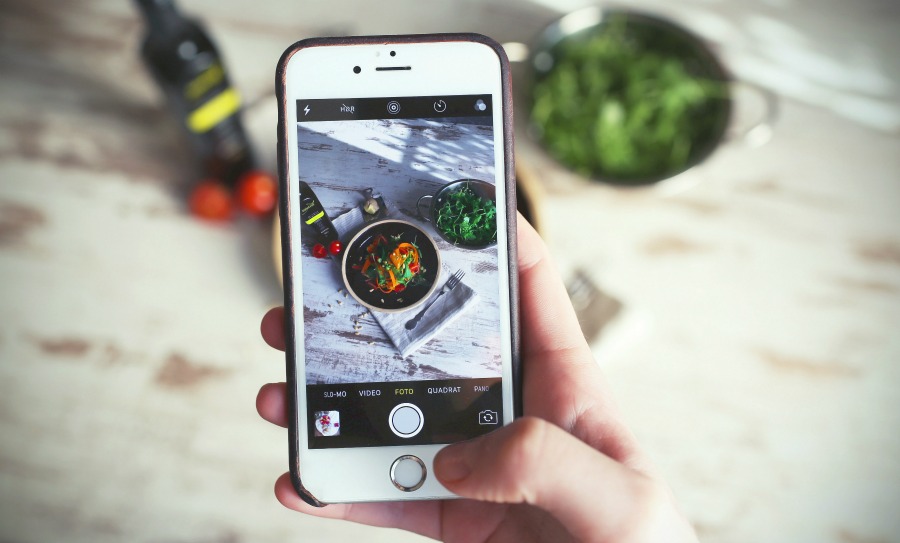 Well hello there!
I know it's been a while in between recipe revamps but that's all because of the Great Extended Kitchen Sabbatical of 2018. However, the blogging planets have aligned because not only is it the 10th of the month but it's also Monday which means I'm linking up with Denyse  for Life This Week where the prompt is "share your snaps." How serendipitous is that?!
While it was such delicious fun eating my way around Waikiki, London and San Francisco, it is so good to be back home and back cooking in the kitchen again. There really is no taste like home. So without further ado, let's tuck in, shall we?!
Let's kick off with one of my all time favourite dips! My Mint Raita has just 3 ingredients and it's quick, easy, healthy and totally delish! It goes great with a curry but it's stand alone tasty too! Incidentally if yoghurt dips are your thang, you might like Leda's Eggplant Tzatziki too!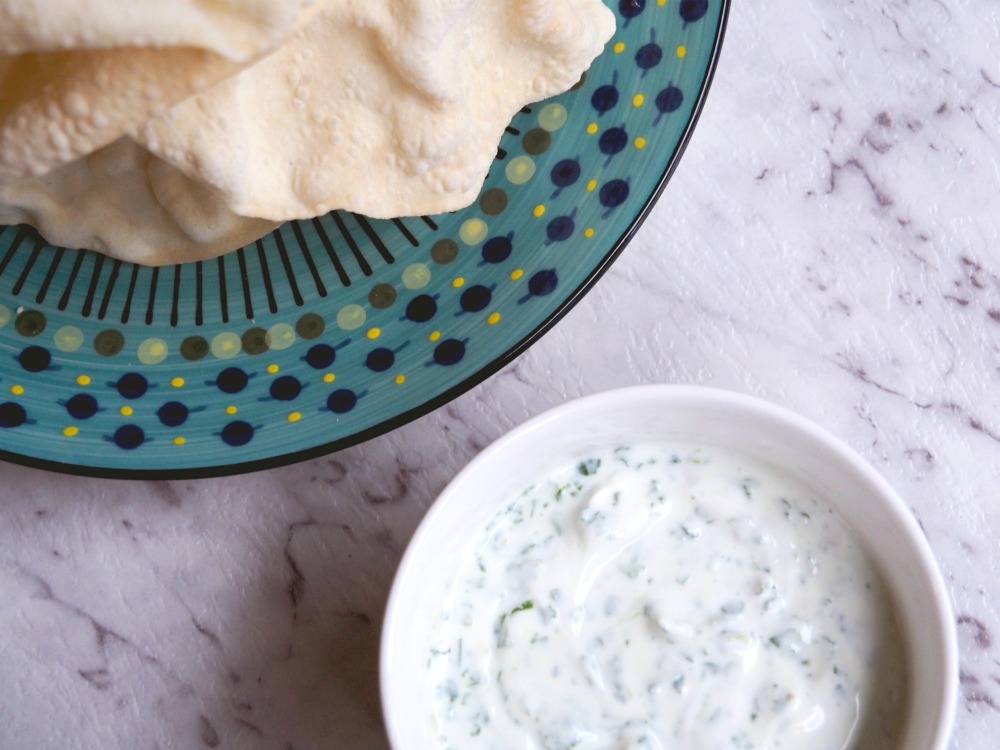 Since I've been back, I've been attempting the 5:2 diet. Even though I only "fast" (as in eat 500 calories a day) twice a week, I've been looking for simple, healthy and delicious dinner options on the other 5 days. These Herb and Tomato Fish Bundles tick all the boxes – they're quick, easy, delish and are super healthy too!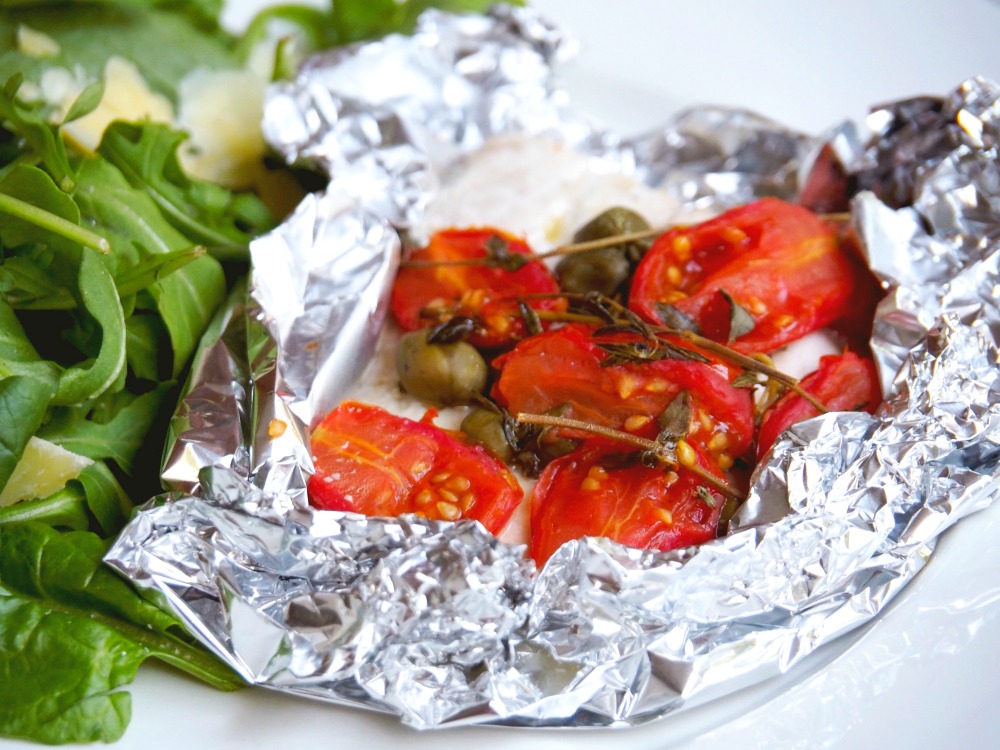 We don't eat a lot of red meat because I don't like to cook it and I'm not very good at cooking it either. However, if David is cooking, I'm happy to embrace my inner carnivore. This Steak and Smashed Peas dish is so simple but so flavoursome. We used to puree the peas in a food processor or the Thermomix but have now evolved into simply smashing the peas with a potato masher because a) it's quicker b) there's less washing up and c) the chunkier texture is much more to our liking! Win, win, win!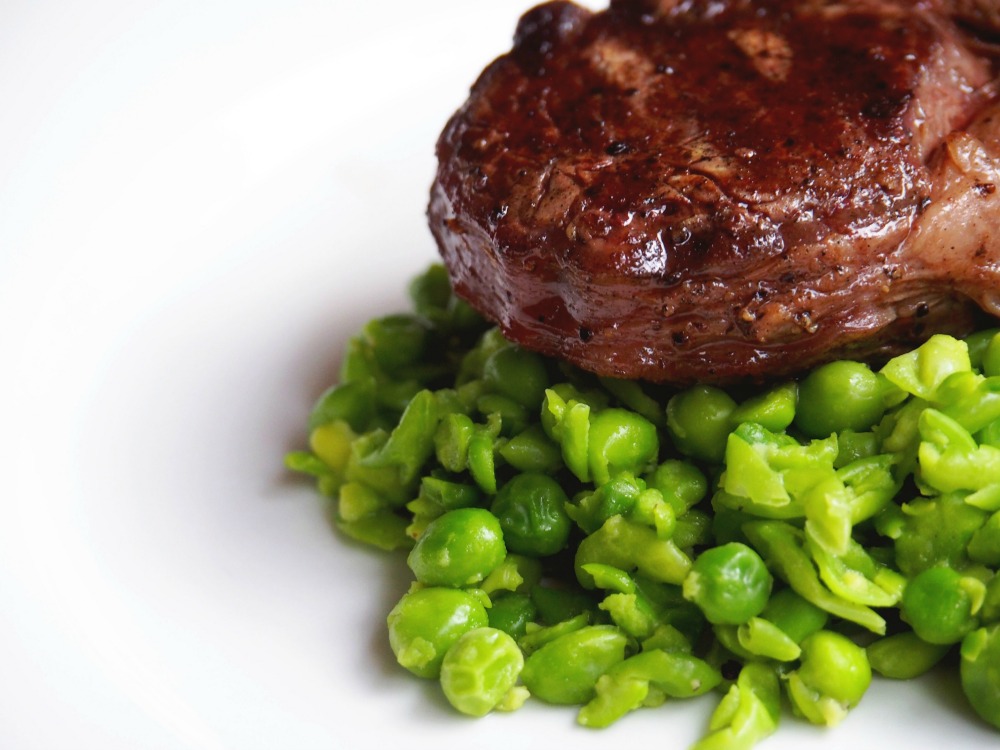 You know what they say, "when the cat's away, the mice will play!" I totally took advantage of David being out at a work function and cooked a dish that he loves to hate, risotto! I'm more than happy that he won't go near this Apricot Chicken Risotto because that means there's more for me and my neighbour, Luce. This Italian-Australian fusion dish sounds so wrong, I know, but please believe me, it tastes so right and Luce my resident, Italian-Australian person gives it her gold seal of approval. High praise indeed!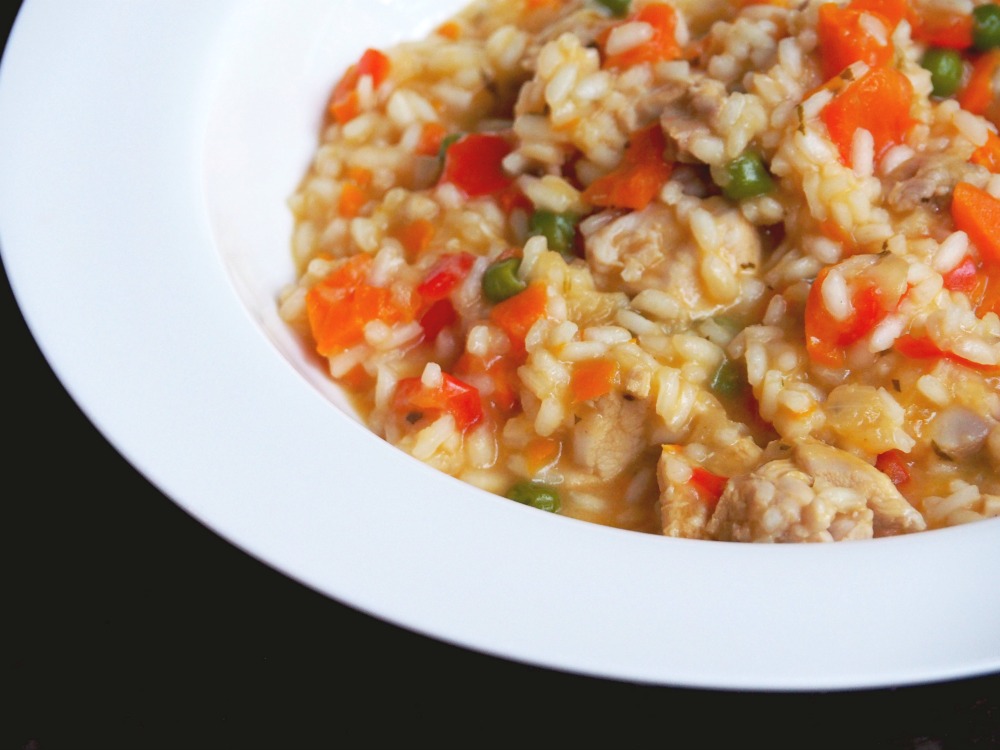 These Caesar Turkey Burgers are a really healthy twist on a not so healthy recipe. These are really simple and delicious to make and by using turkey mince instead of beef and the oven instead of a grill pan, they taste good and they're good for you too! The dressing is made with yoghurt so there's no mayo in the mix and if you want to make these healthy plus, skip the brioche bun and try a lettuce wrap instead. However you eat these, they're burgerlicious!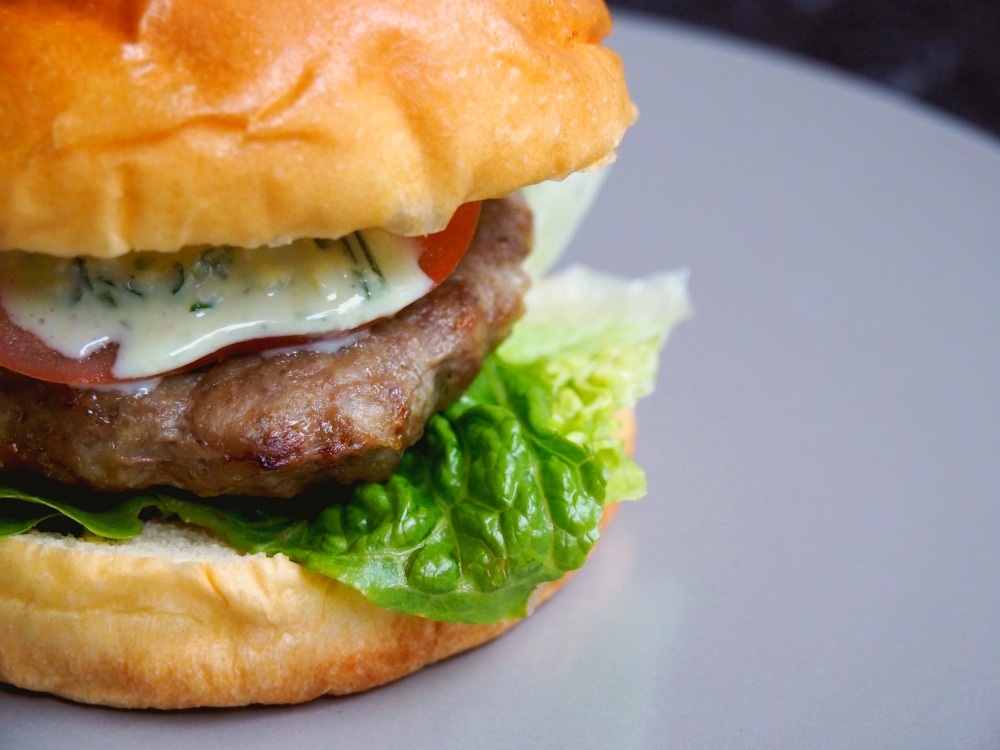 Sticking with a healthy take on family favourites, these oven baked Fish Fingers are quick, easy and make the perfect midweek meal. Fish pieces are coated in a crunchy sourdough, lemon and turmeric crumb and once you've had home made fish fingers, you'll never go back to shop bought!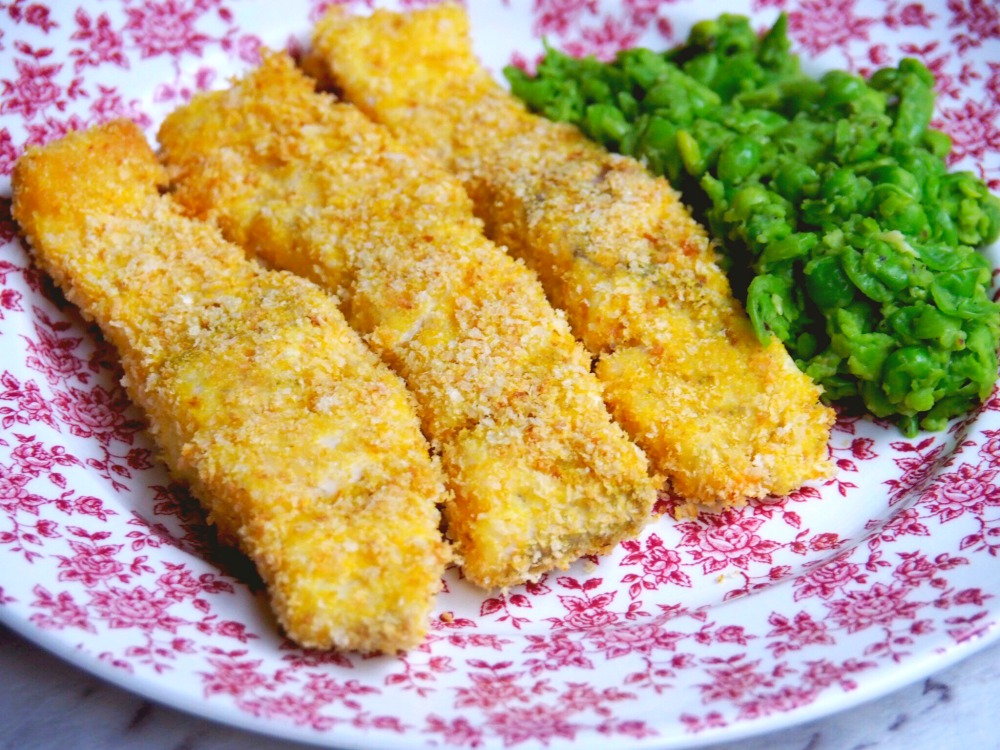 Let's stick with childhood favourites, shall we? I baked myself down memory lane, with this tri-colour Marble Cake. This was a Donna Hay recipe that I adapted to the Thermomix and tweaked to my tastebuds. The delight of cutting into this cake and seeing a riot of swirly colour never gets old, making this bake another contender for the  cake award of "An Oldie but Goodie."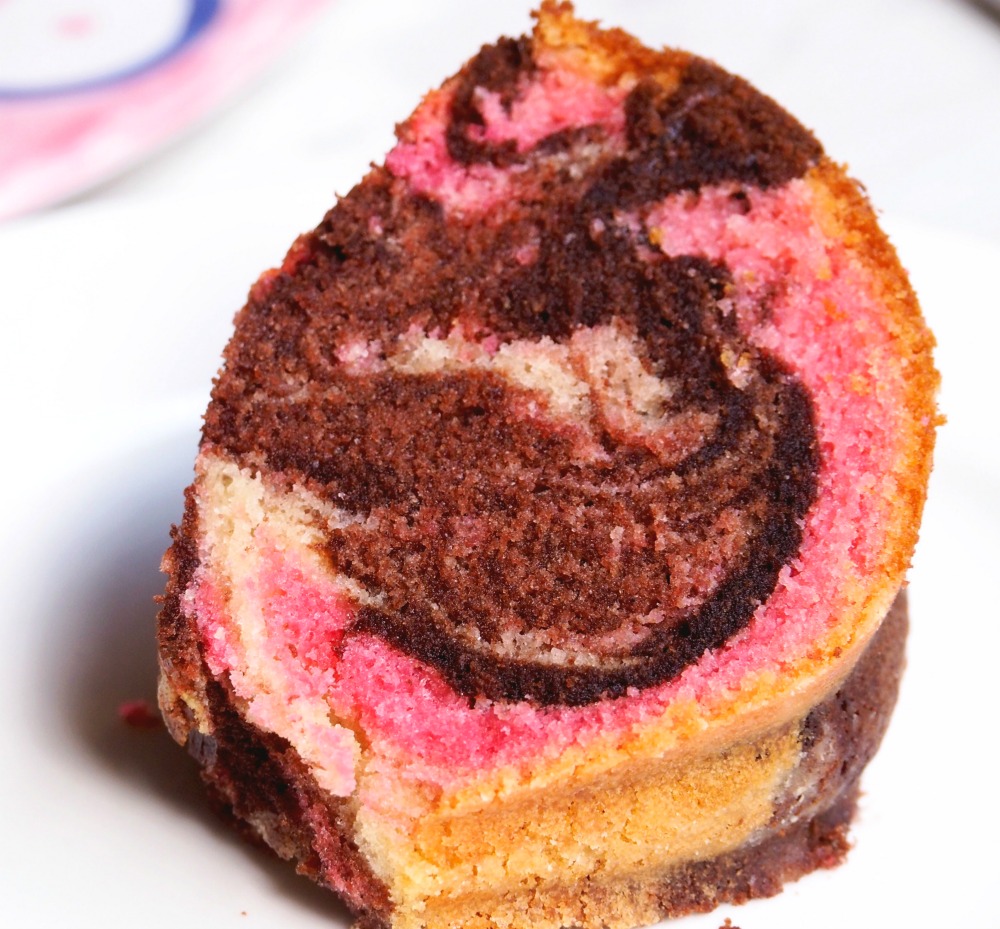 Keeping it classic in the cake department, this Orange and Poppyseed Cake is a real winner. It's made with flour and almond meal which gives it such an amazing texture and the generous dousing in orange syrup helps too! I've included a Thermomix conversion too so everyone can have their cake and eat it!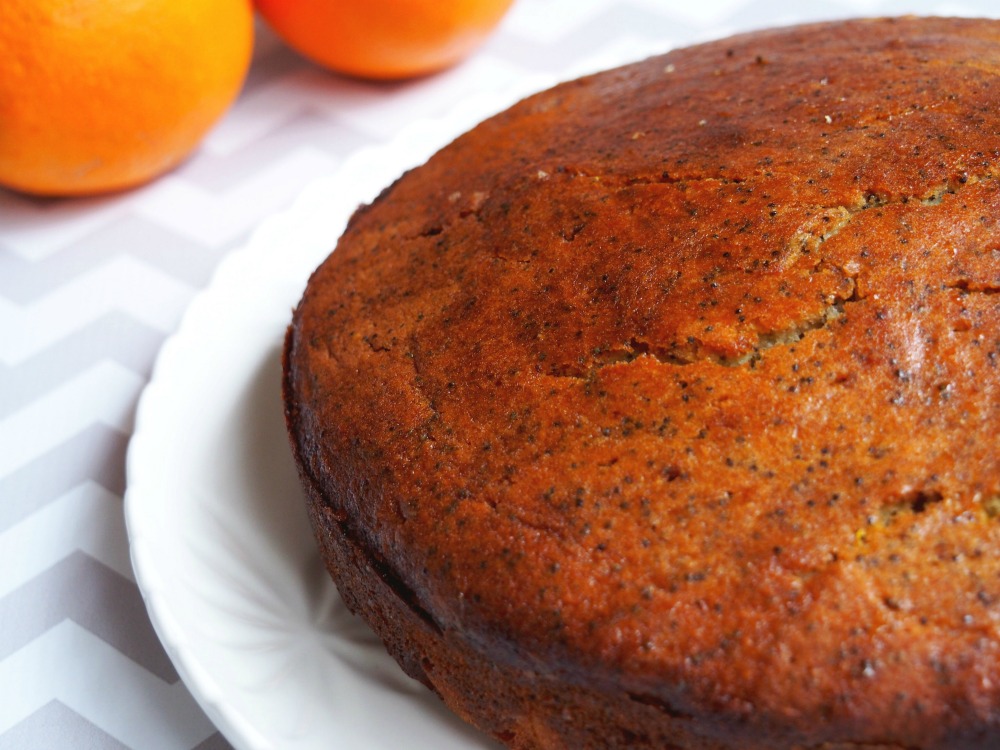 Talking of classics, if you be loving your muffins, you're going to love this month's muffin selection! I took some new pics for one of my all time favourite recipes, Nigella's Chocolate Choc Chip Muffins – these babies never fail to disappoint and they are so quick and easy to make with or without a Thermomix. The recipe calls for a handful of pantry staples and can be easily adapted to make it dairy free – win, win!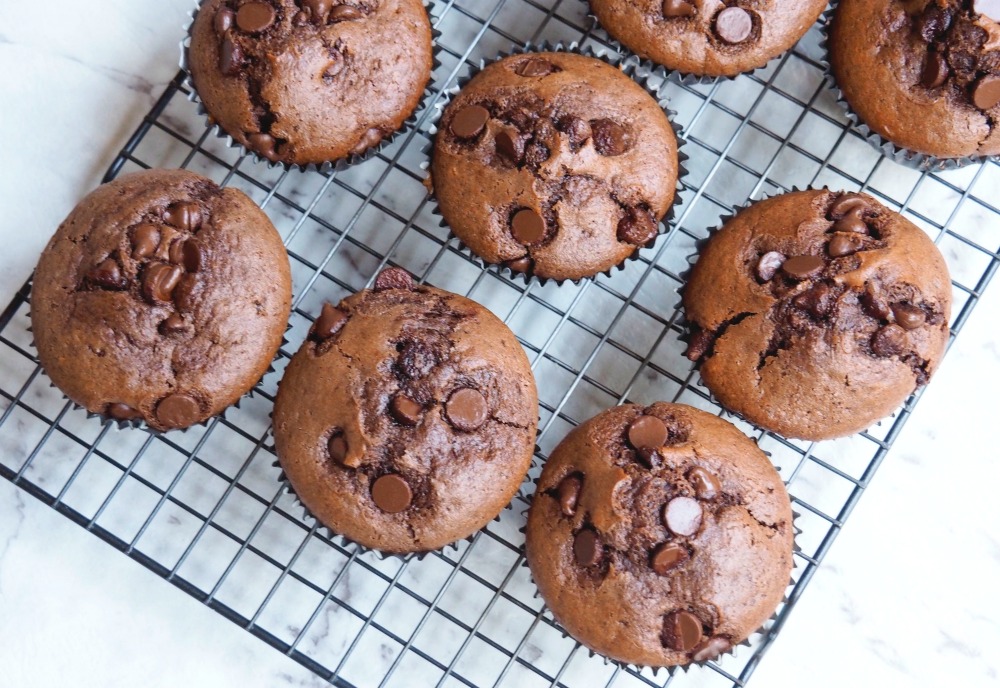 And last but not least because it is the season to be jolly and eat delicious things, it would be remiss of me to not include Lisbeth's Chocolate Spice Biscuits. They're kind of like a chocolate, Christmas flavoured take on a stained glass window biscuit although the centres are filled with chewy raspberries rather than boiled sweets so they're much less likely to break your teeth and they're oh, so delicious!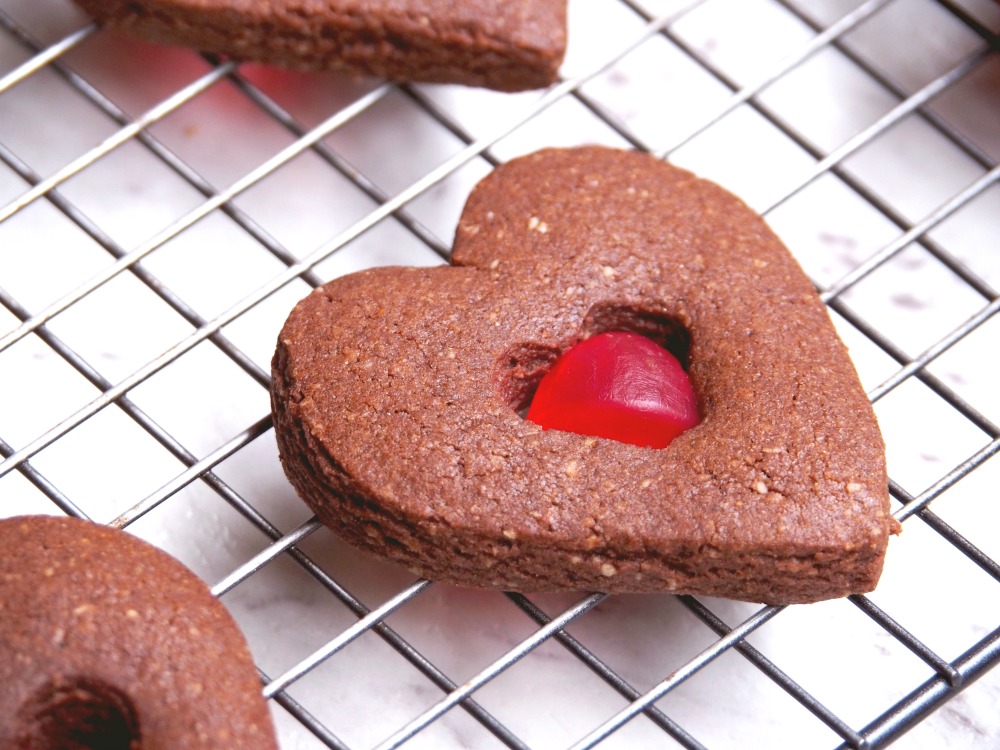 That brings a total of 110 recipes revamped in 2018. I'm not sure how things will pan out in 2019 but one thing is for sure, there are plenty of old recipes that I would love to make new again.
So tell me, what's been cooking in your kitchen? Have you got a recipe that's an oldie but a goodie?