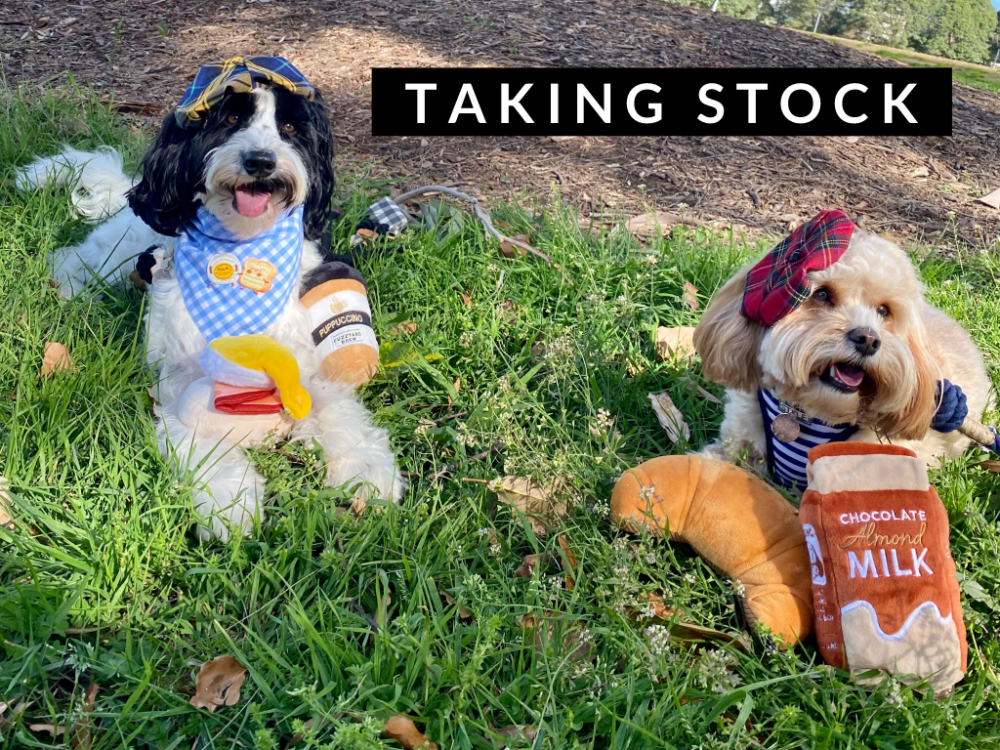 Pinch, punch, it's the fourth day of the month! I'm a bit late with ye olde taking stock but even so before I jump feet first into October, I'm going to take some time to look back on the month that was.
It was another full month in lockdown (fingers crossed it's the last one) so same, same. Variety came in the form of different parks to visit and for Teddy and his pals, which outfit to dress up in next. This pic of Teddy and his furiend Scotch is one of my all time faves!
Anyway without further ado, gather round, grab a cuppa and let's take stock!
Making: Chocolate yogo in the Thermomix – I'm a bit obsessed!
Cooking: Meat Pies and Bolognese for the freezer.
Baking: My feelings.
Knowing: I've got a very attentive photography assistant!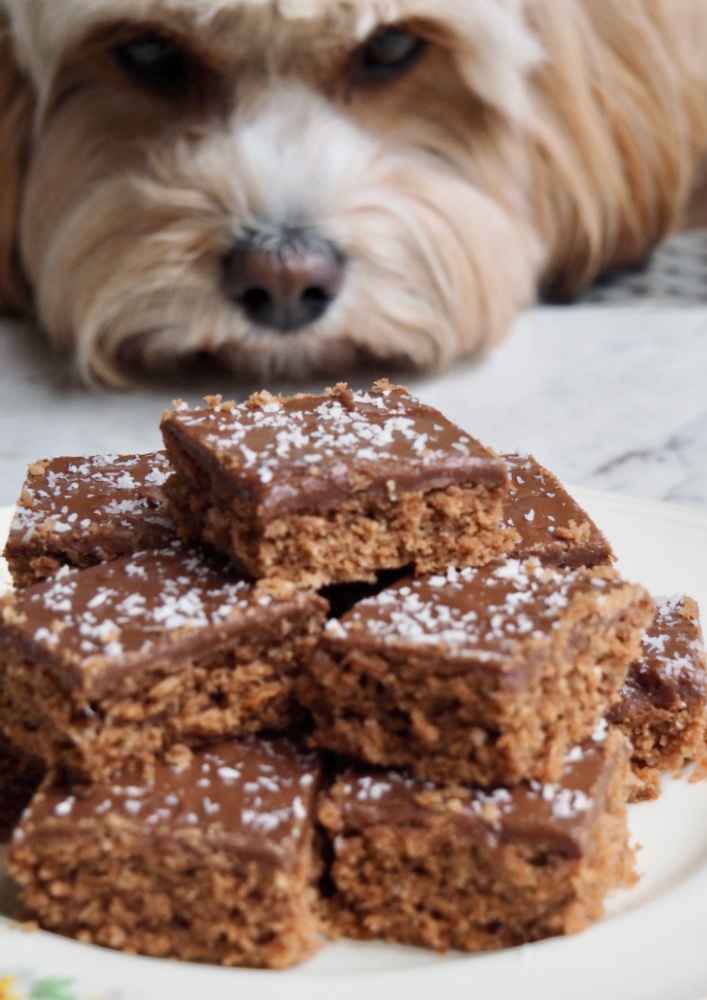 Revamping: The recipe for these yummy individual apple pies.
Celebrating: Jewish New Year with this Dairy Free Honey Cake.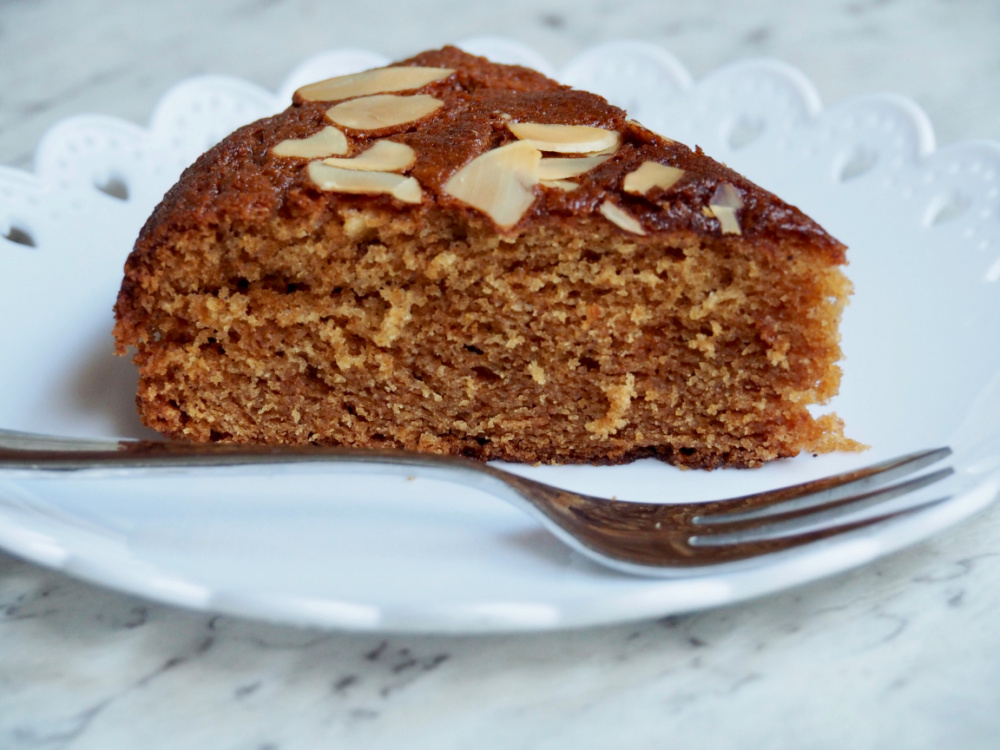 Rounding: Up the recipes for all my favourite dips.
Drinking: Espresso Martinis – I made them myself with my birthday cocktail kit from Cocktail Porter. I highly reccommend!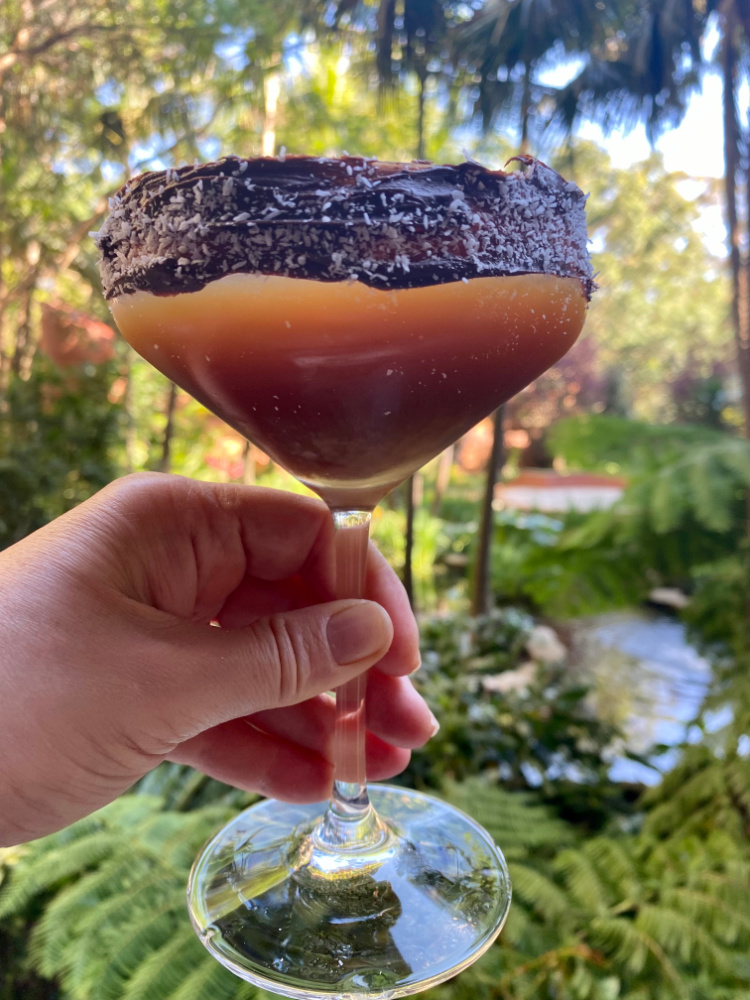 Eating: Scones every Thursday from The Tea Cosy.
Ordering: These delicious Jamaican patties from Goodies. They're goodies by name and goodies by nature.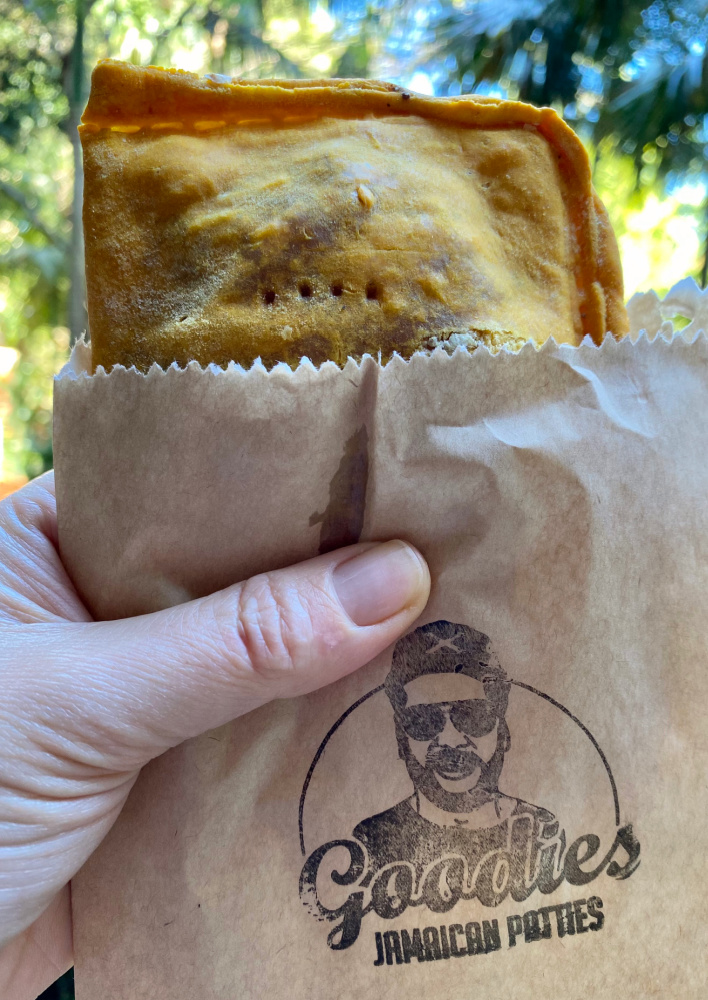 Sharing: This amazing reader recipe from dear Anne for Paprika Chicken Stew and Dumplings.
Admiring: The work of Jesseline at Handmade Clay. Check out her interview in this month's Paws on Business post.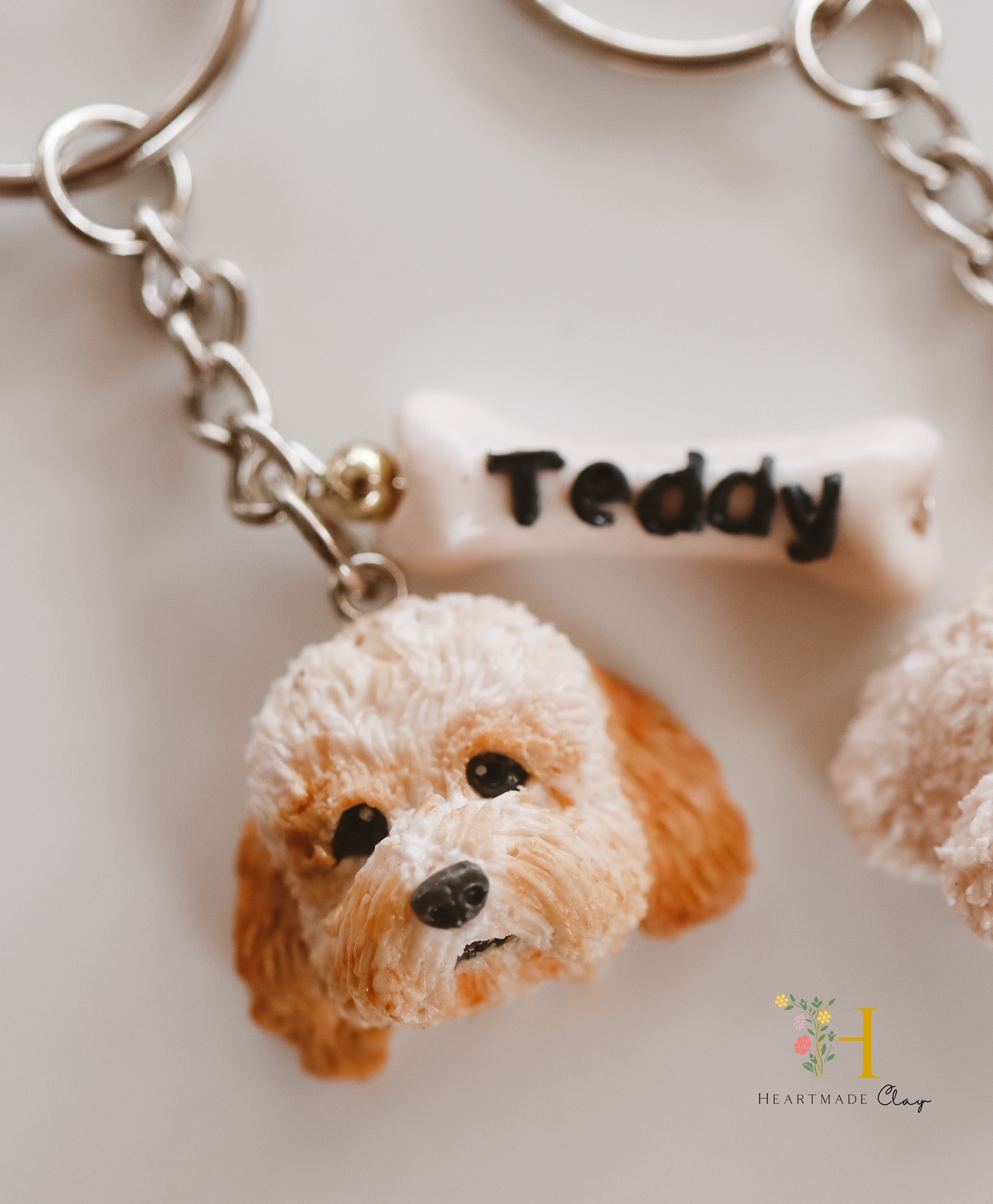 Answering: All the hotel quarantine questions in a pre-quarantine and inside quarantine Q and A.
Watching: Good Girls on Netflix and loving it.
Needing: A season 5 of Good Girls. Netflix can't leave me hanging like this!
Reading: The Road Trip by Beth O'Leary. I enjoyed it but it's not a patch on her other books.
Playing: Freecell on my mum's ipad. I am totally addicted!
Working: Out with Joe Wicks – the bedroom is my new gym!
Receiving: This gorgeous hand crocheted blanket from my lovely friend Nancy. Teddy got first dibs on it!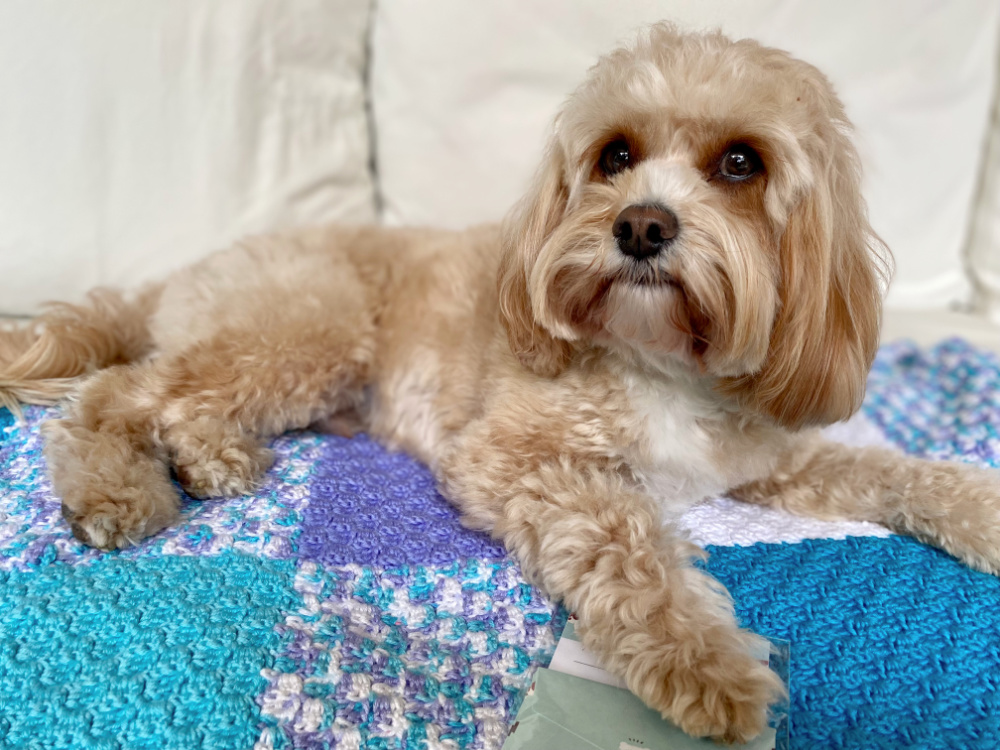 Walking: Here, there and everywhere with Teddy.
Hitting: 10,000 steps most days.
Enjoying: Picnics with friends. What a treat! I just love this photo of Teddy and Sanch.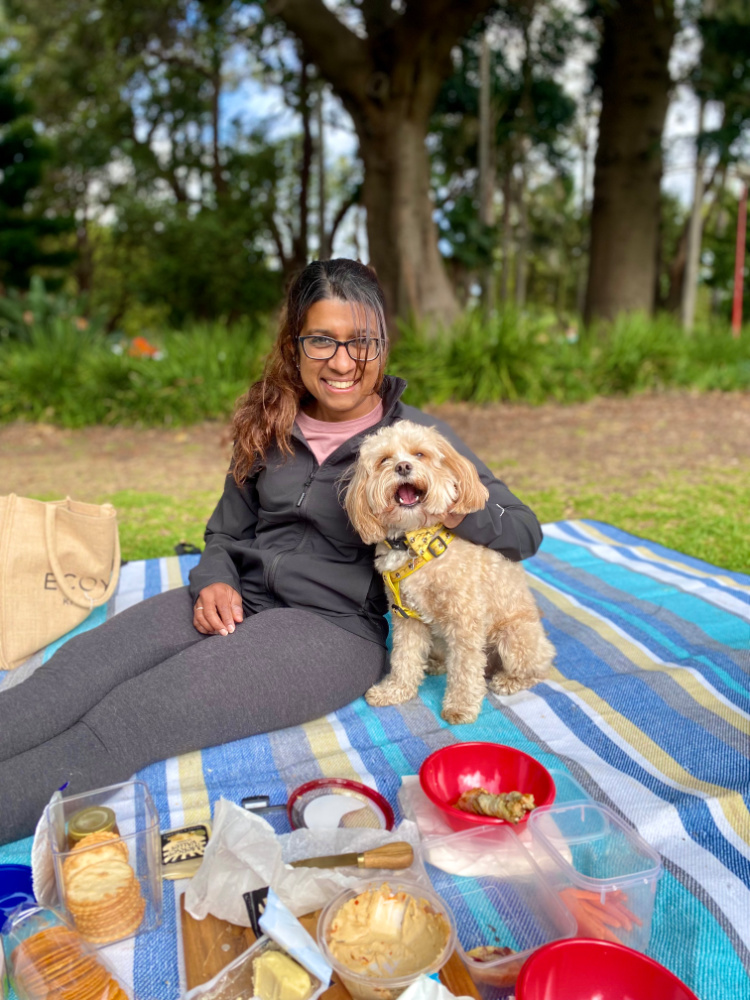 Creating: My first instagram reel and feeling quite smug about it!
Counting: Down the days until we gain back some small freedoms.
Trying: To remember what life was like before lockdown.
Loving: Seeing pics of my mum's dog, Calvin. He looks a picture of health and happiness.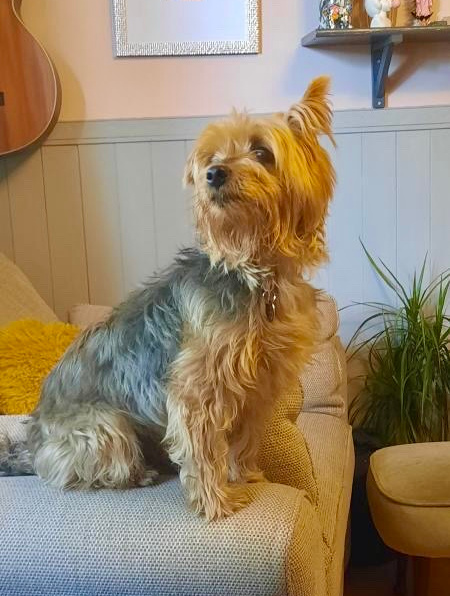 Liking: Spring sunshine.
Disliking: The news and people who break the rules.
Crying: Over Gladys' resignation. I for one, will miss her.
Thinking: How lucky we are to have good friends in our 5K.
Noticing: How much smaller my world has gotten.
Matching: Teddy and Paolo in twinning outfits!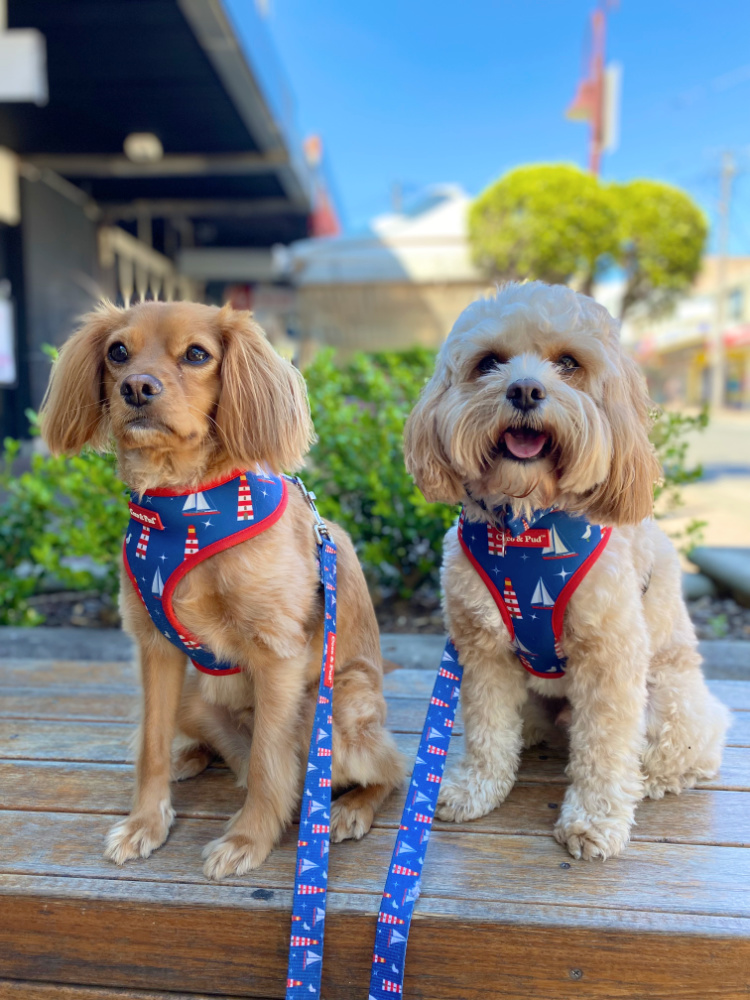 Wearing: Active wear every day. I've actually forgotten what it's like to wear "normal" clothes.
Unlocking: The next level of dog mum carrying Teddy around in his backpack!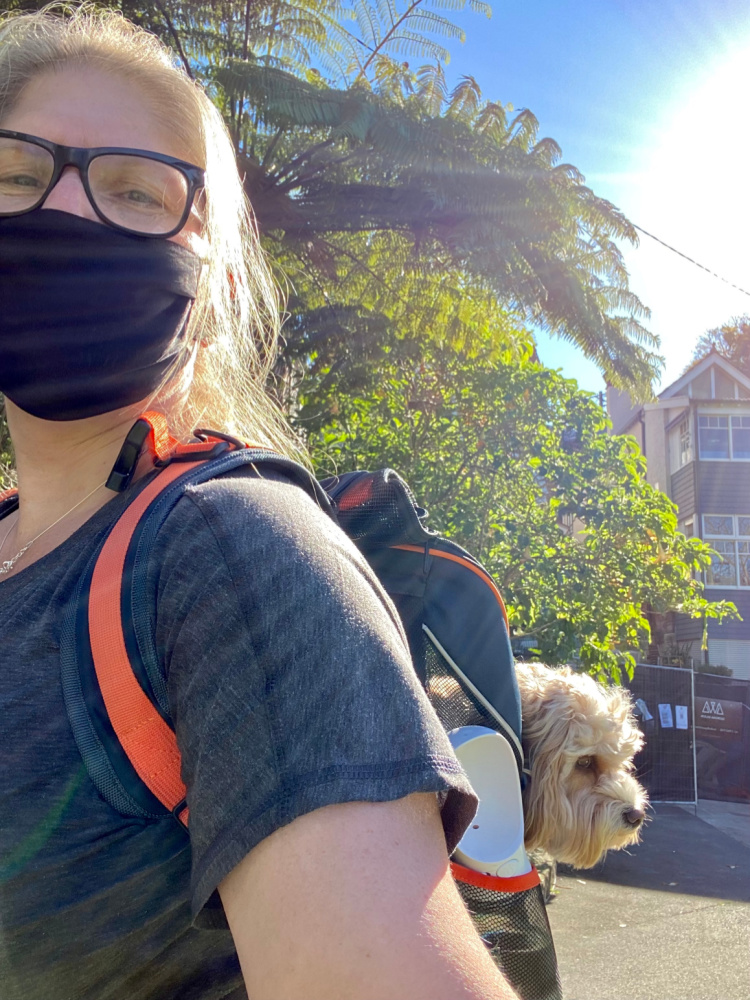 Wondering: Where the time goes.
Hoping: The borders open soon.
Spoiling: David on Father's Day with some mini Oreo puppy themed cheesecakes! I used this recipe for the cheesecakes.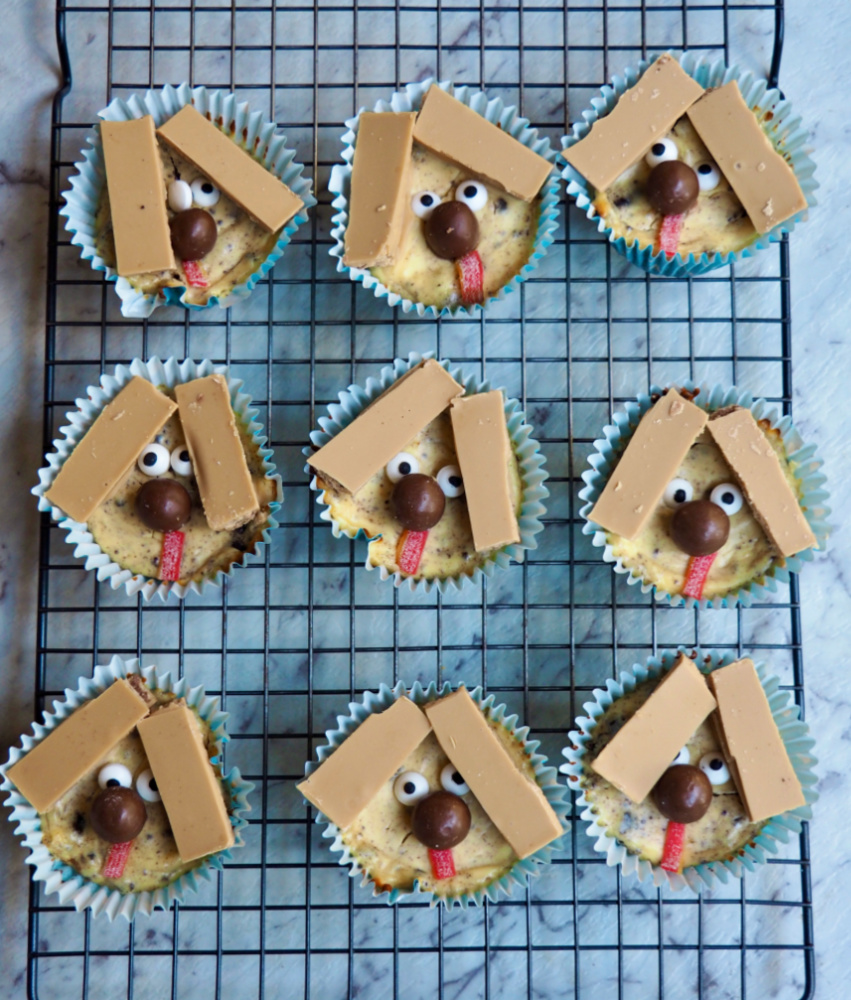 Missing: My mum more and more as time goes on. Four months this month, can you believe?!
Worrying: About all the doctors and nurses and how hard they are working.
Feeling: Excited but a bit anxious about life unlocked.
What made your September a month to remember? What are you looking forward to in October?