I can't  believe we're already half way through the year. Can you?! Eeeeep!
June got started in amazing technicolour with a Vivid  boat cruise. Experiencing vivid by boat has many advantages which I listed here.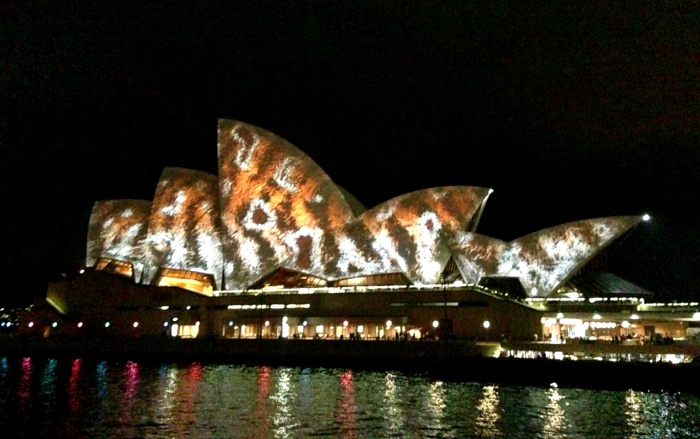 We had a lovely long weekend for the Queen of England's birthday. I think it's so funny that not only does the Queen of England have two birthdays but only her subjects in Australia have a public holiday to celebrate one of them! Sometimes the world just goes topsy turvy!
We spent our time having long leisurely breakfasts, catching up on a whole series of Downton Abbey and spending time on the sofa and at the gym (not in equal measure, I'm afraid!) It wasn't only the pace of life that was slow, so was the cooking. We inadvertently created this Slow Cooked Beef with Muffin Top that David declared was his best dinner ever! High praise indeed. It's relatively cheap and easy to prepare and will warm your belly to the highest and happiest setting of all. Recipe coming soon…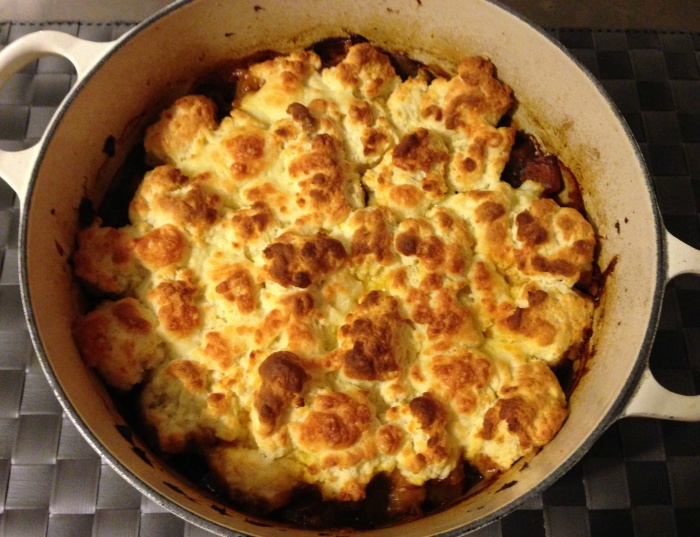 We fine dined and had a fine time at the Bather's Pavilion for our friend's birthday. It was pricey but nicey. The food and service were outstanding, as was the view, the restaurant being right next to the beach and all.  David's appetizer of Pork Belly with Crisp Mussels gave the rest of us a bad case of food envy!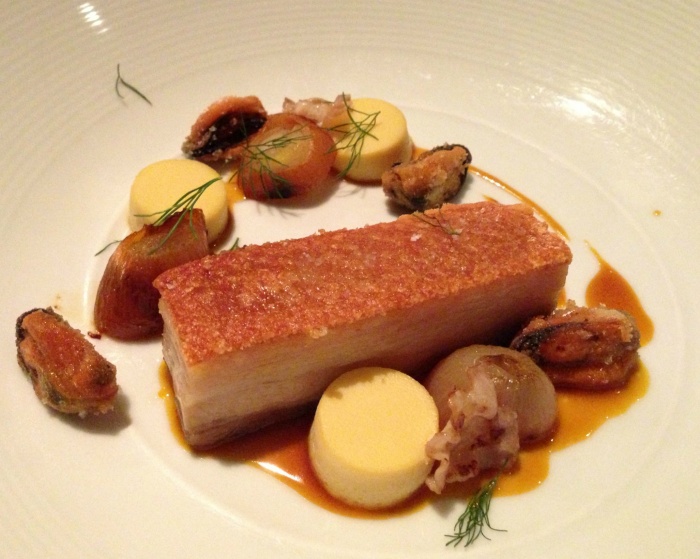 Then it was time for my tests. I got off lightly this time, with just a blood test and an ultrasound. I was happy to give the radiation tablet, the low iodine diet and the PET scan a miss.
Getting the blood tests and having the ultrasound were the easy part, the waiting around for the results not so much! Playing the waiting game is not a spectator sport, I wrote more about that here.
The results were revealed on Friday 13th. It's lucky I'm not super-superstitious. Anyway, it turns out that 13 really is lucky for some, or at least lucky for me, because I got the best  news! I'm all good for another 6 months!
I was and still am so thankful for my friends and all the support I received not only on results day, but every day that I wrote a post about it. Positive energy counts for a lot. A whole lot. Never underestimate positive people power!
Disneyland, I am coming to run you! I'm going to add some of these beauties to my medal collection. Bring on the bling!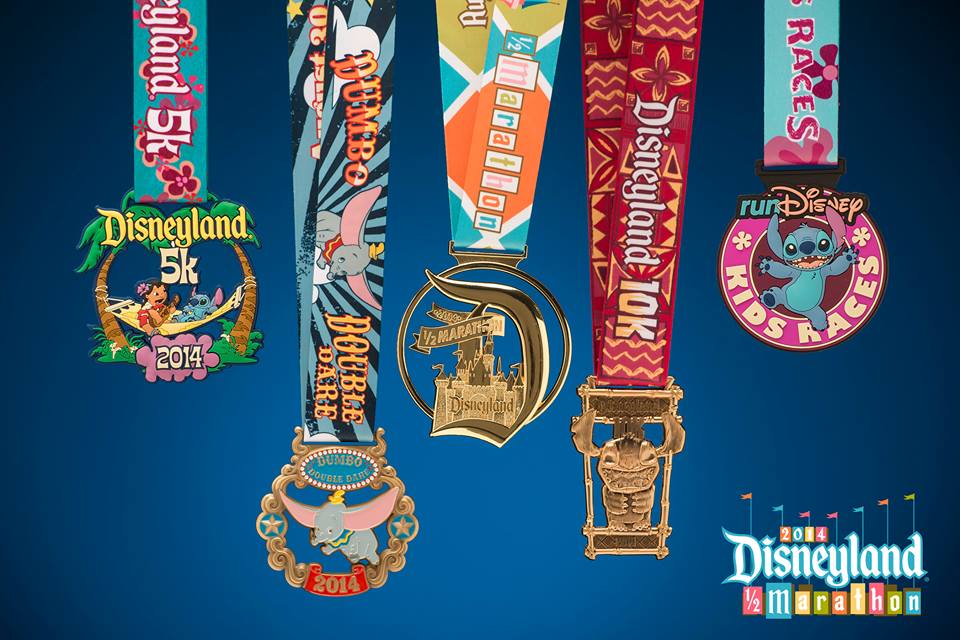 I decided to put the fun into fundraising and am will be running rings round Disneyland to raise money for the Australian Thyroid Foundation. It feels good to give something back. We smashed my fundraising target this month but everyone knows targets were set to be exceeded, so I'm hoping there will be more cash being splashed. All the fundraising happens here.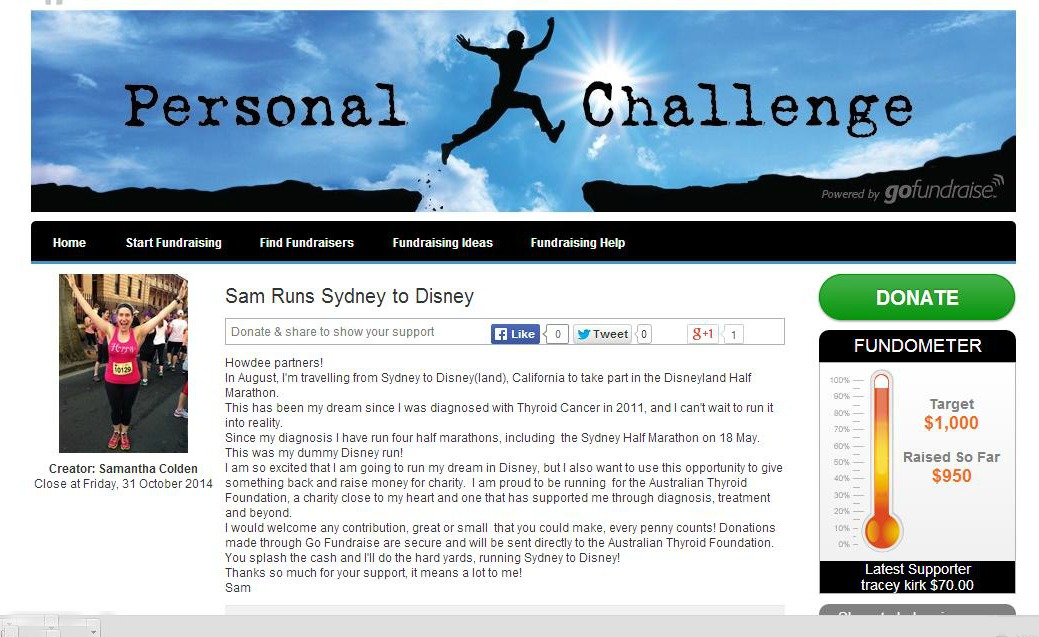 I was invited by Momento to have my cake and eat it at a food photography and recipe book design workshop with the award winning pro photographer Penelope Beveridge. Not only did she share her food styling secrets and  give us some top photo taking tips, she also shared this delicious cake she made, aptly named "Decadence."  Even more decadent when served with bubbles, let me tell you!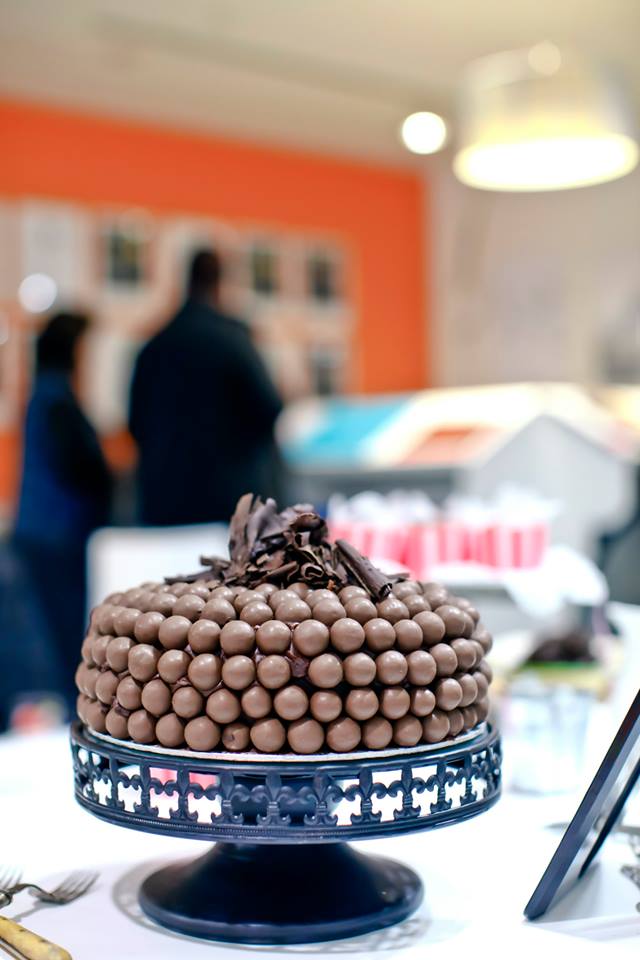 David got Gold Class movie vouchers for his birthday last year and we had to do a last minute dash to the movies to make good use of them before they expired. This is the ultimate in luxury cinema-going with it's fully reclining armchairs, a mouth watering food and beverage menu and full on call waiter service. Even the toilets are luxurious! The only problem is that once you've watched a movie in Gold Class, you won't want to go to a regular cinema, ever, ever again! Best of all, we had the cinema all to ourselves!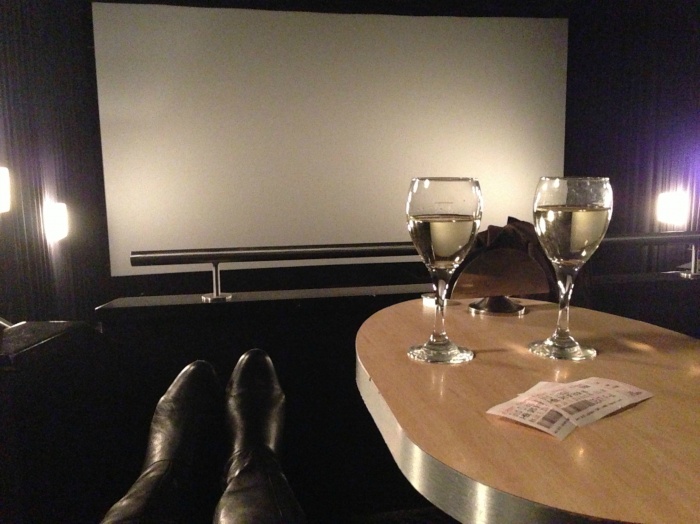 I had stars in my eyes and tickles in my taste buds when I went to an In the Mix Cooking Class with Dani Valent. Two thermomixes, one amazing presentation and a gazillion delicious dishes. I was totally in my happy place!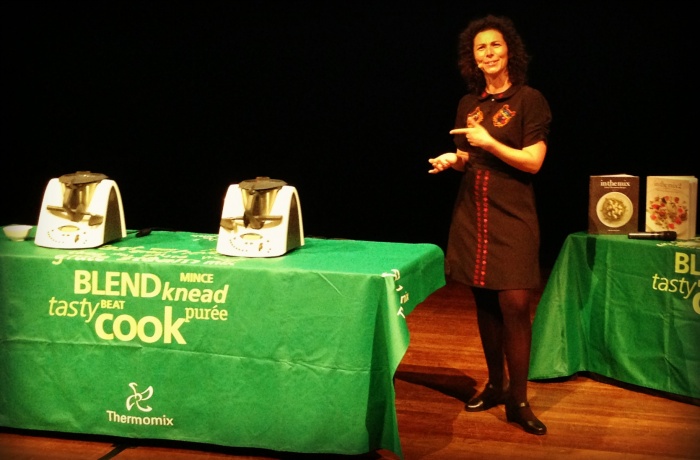 I ran 10km, got another medal for my collection and gave you 10 good reasons why Race2Cure for Neuroblastama is  my new favourite fun run. It's an excellent event, an awesome cause and about as much fun as you can have fundraising.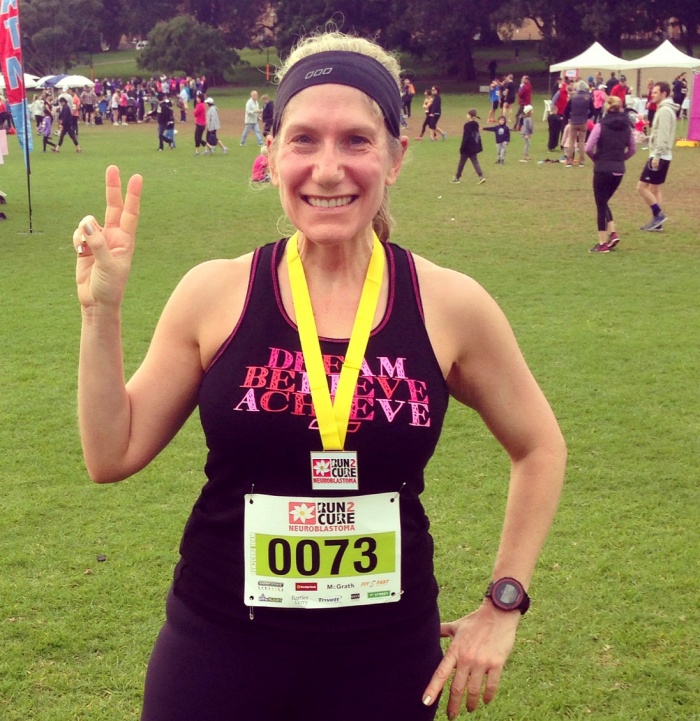 I had lots of magic moments with little moments the new app from Fat Mum Slim. It's really put some fun into photo taking. Chantelle is so creative and clever and this  app is all kinds of awesome. I'm all over it and especially love the filters. Here's a pic I took earlier. Sydney in winter. Not bad, hey?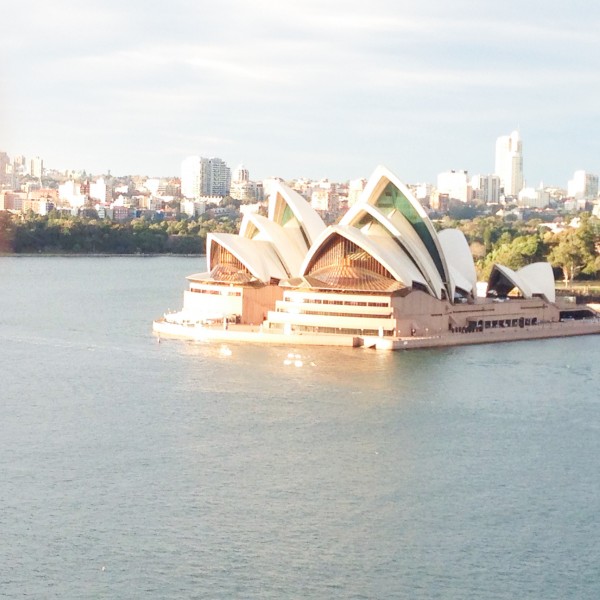 Simon and Takashi came over for a Christmas in July dinner, even though it was still June. There was a tree, crackers, cocktails and this cheesecake. I love it almost as much as I do them (which is a whole lot)  and as their wish is my command, I always dish this up for dessert. It's so simple to make and so delicious to eat!  Have you tried it yet?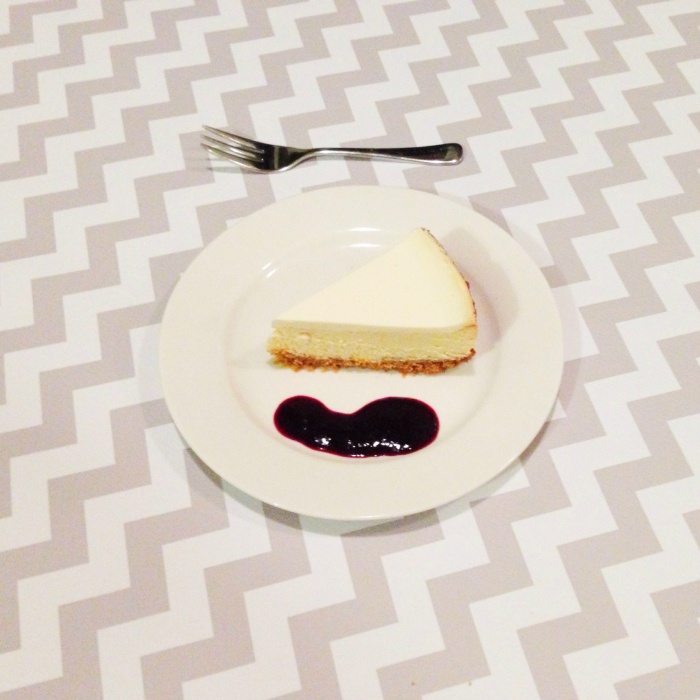 I love winter in Sydney especially when it looks like this.  We had a beautiful breakfast with our fab friends at The Boathouse and worked off the calories we consumed with a walk along Balmoral Beach. It's definitely on my list of happy places.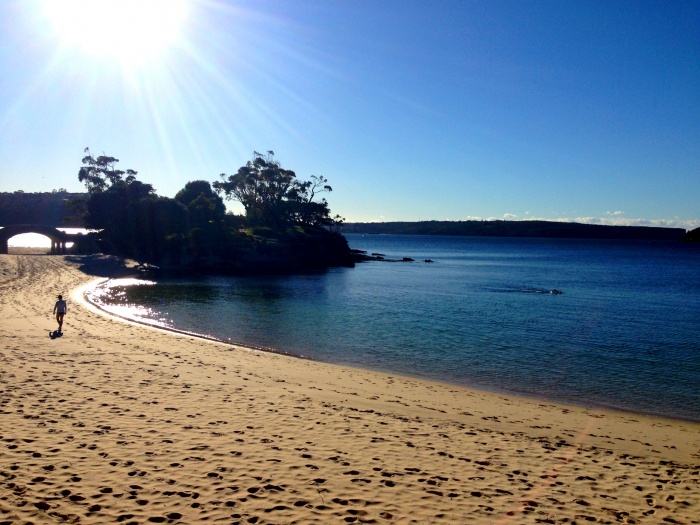 I took this photo on my last run in June at the end of the bridge at the end of the day at the end of the month.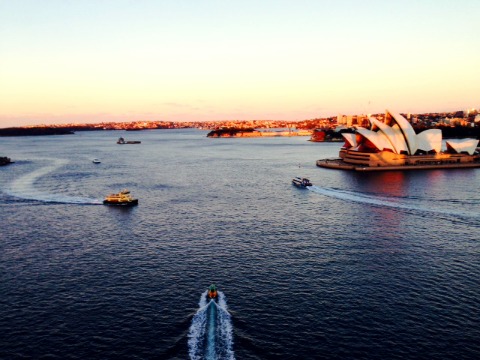 June was full of good stuff, I kind of wish June didn't have to end. But it does. And that's ok, right? Because every ending heralds a new beginning. And after June comes July which means Christmas, a birthday festival and lots of  hat wearing weather. Bring it on!
I told you mine, so why don't you tell me yours. How was your June? Tell me one good thing…