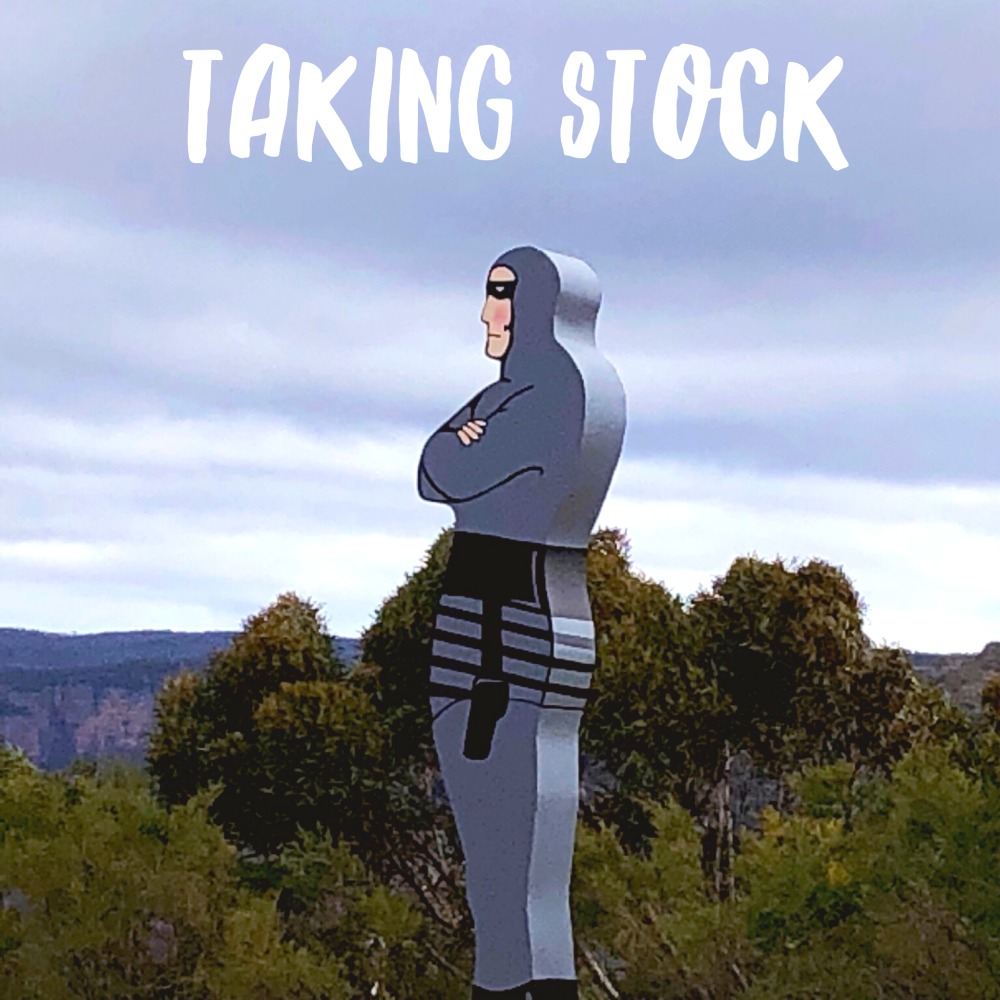 Well July flew by in the blink of an eye (and the blur of jet lag!) I can't believe August is almost upon us but before we look forward to a new month, I think it's time to take stock of the old one. Why don't you grab a cuppa and join me?
Putting: Up the tree for Christmas in July. Drawing the line at Christmas jumpers though!
Liking: The Christmas tree.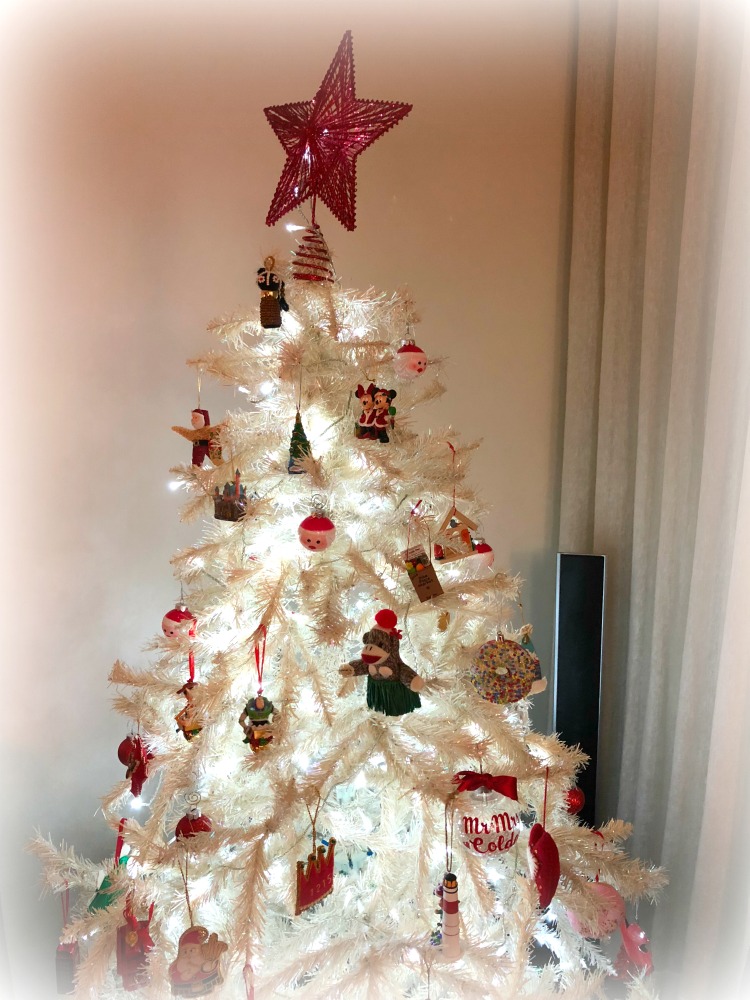 Disliking: What goes up must come down. I would love to have a Christmas tree up all year round!
Battling: Jet lag.
Celebrating: Another 365 day trip around the sun.
Knowing: That it can't be a coincidence that so many of my favourite people have birthdays in July.
Looking: 47 on the outside but still feeling 6.5 on the inside.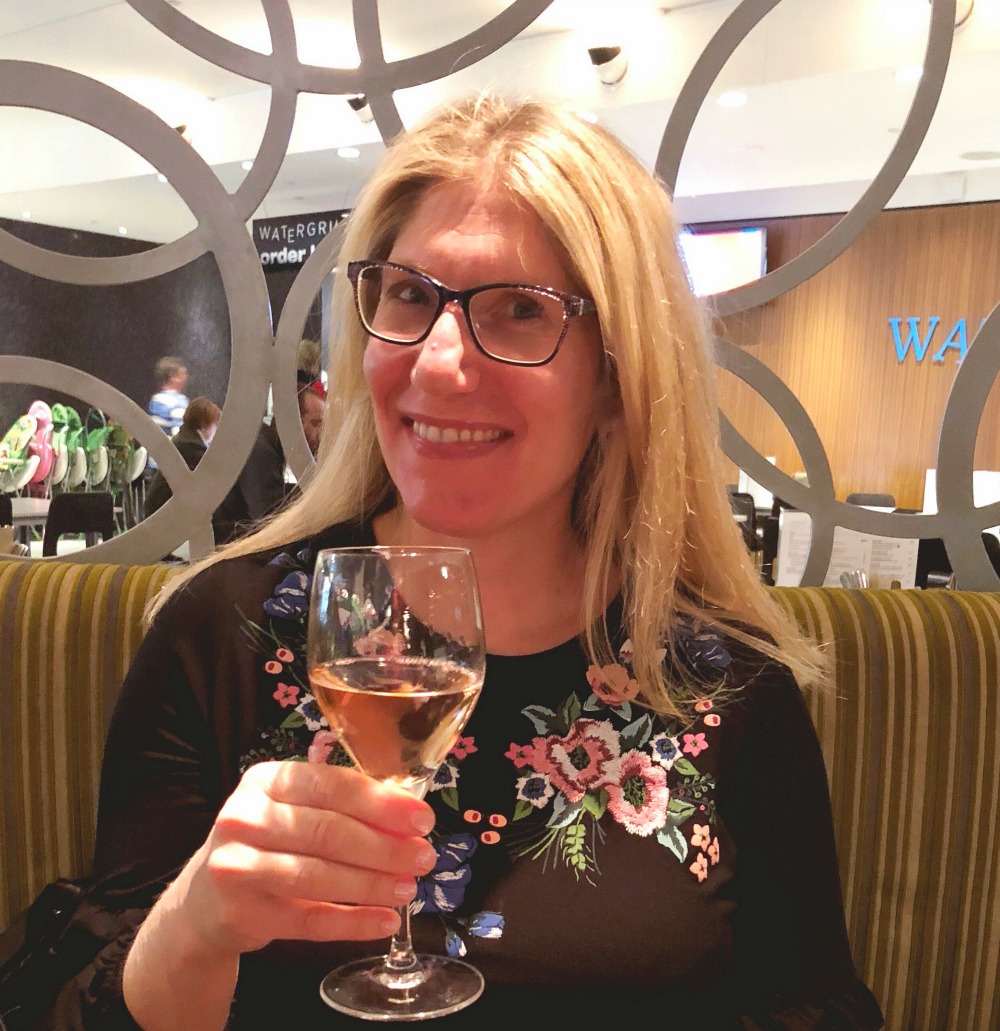 Embracing: My age. Getting older is a privilege that's denied to many.
Reflecting: On 47 things I've learned in 47 years.
Making: David the Koala Cake from the AWW Children's Birthday Cake Book for his birthday.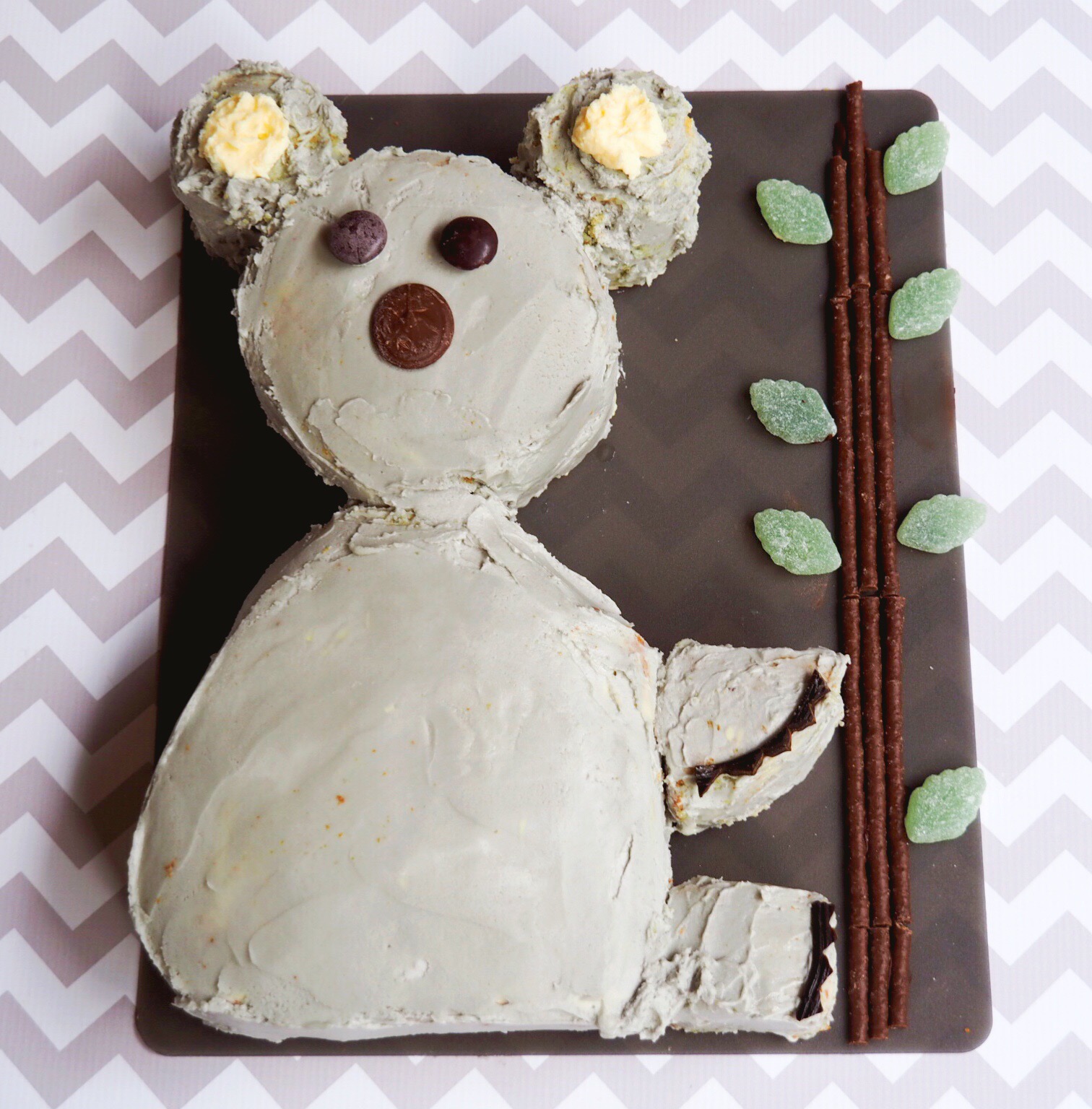 Cooking: Up a storm in the Bupa Blue Room with 5 new ways with bolognese
Finding: Caramel M&Ms in the supermarket and kind of wishing I hadn't. They just taste too good!
Drinking: Red wine. Winter evenings were made for it.
Using: The slow cooker. It's been in overdrive.
Eating: My way through the slow cooked archives – these Slow Cooker Mexican Lamb Shanks and this Slow Cooker Chicken with Red Cabbage are the business!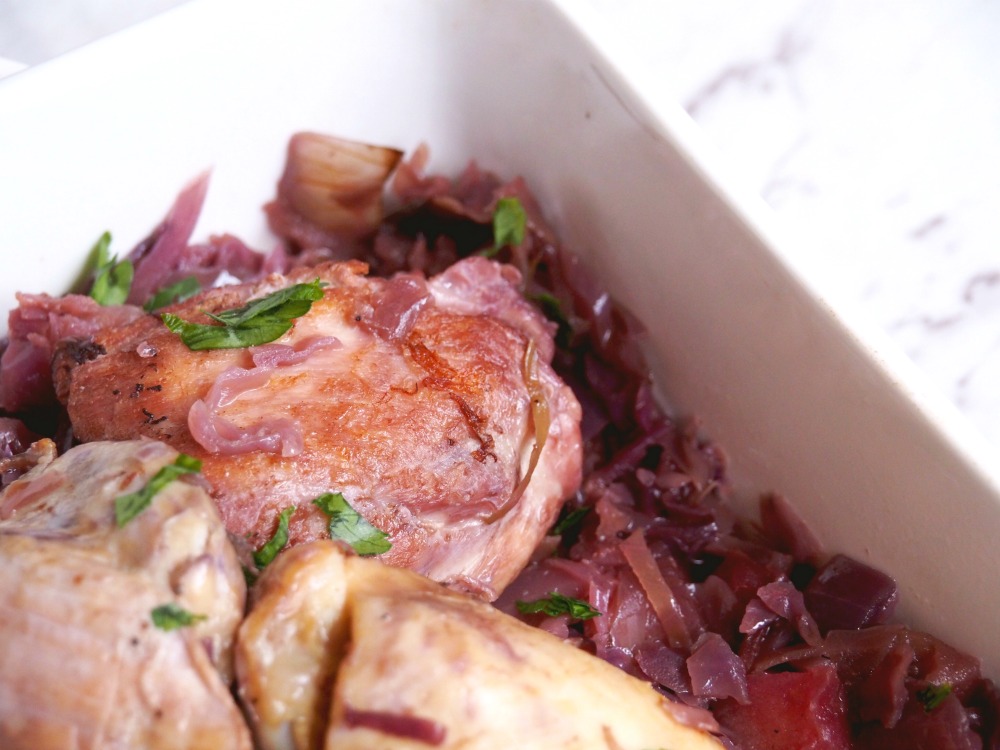 Snacking: On all the English sweeties I was meant to give as gifts. My bad.
Sharing: All the things to see, eat and do in Edinburgh. It's amazing how much you can fit in to 48 hours!
Loving: Sydney in winter.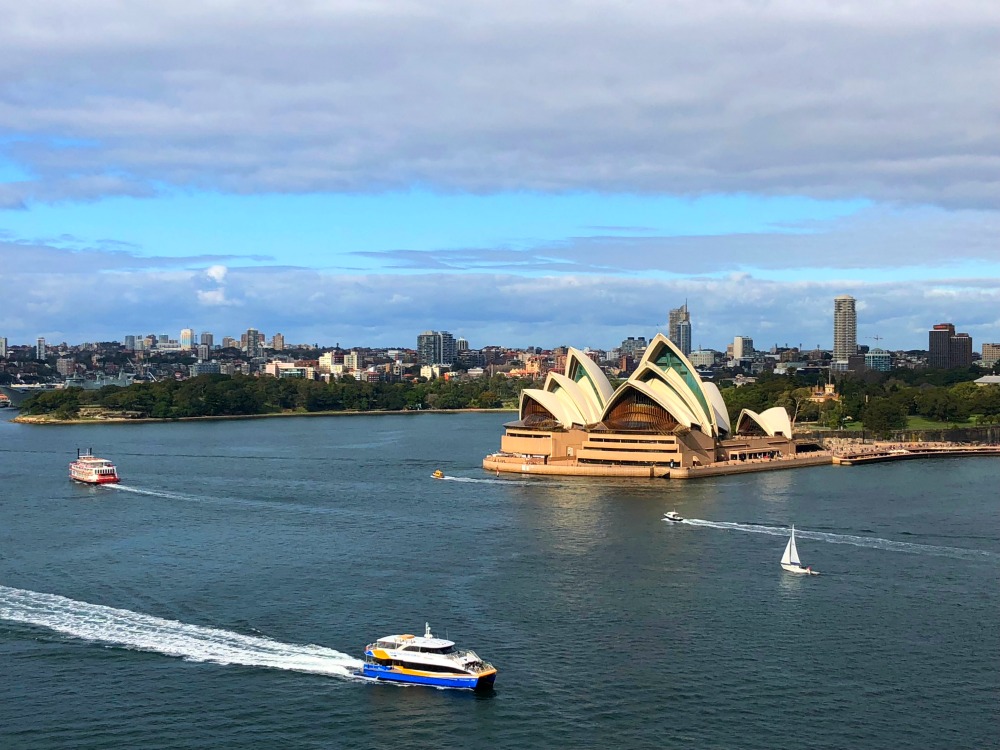 Feeling: Pleased that I didn't move to Canada. Winter would not have looked like this.
Coveting: A pie maker from KMart.
Discovering: Stocard app – no more carrying loyalty cards! It's a revelation! (Not sponsored, just a fangirl!)
Sitting: In the hairdressers chair, the optician's chair and the dentist's chair. It's all happening!
Running: The Sydney Harbour 10K. I'm slow but I go!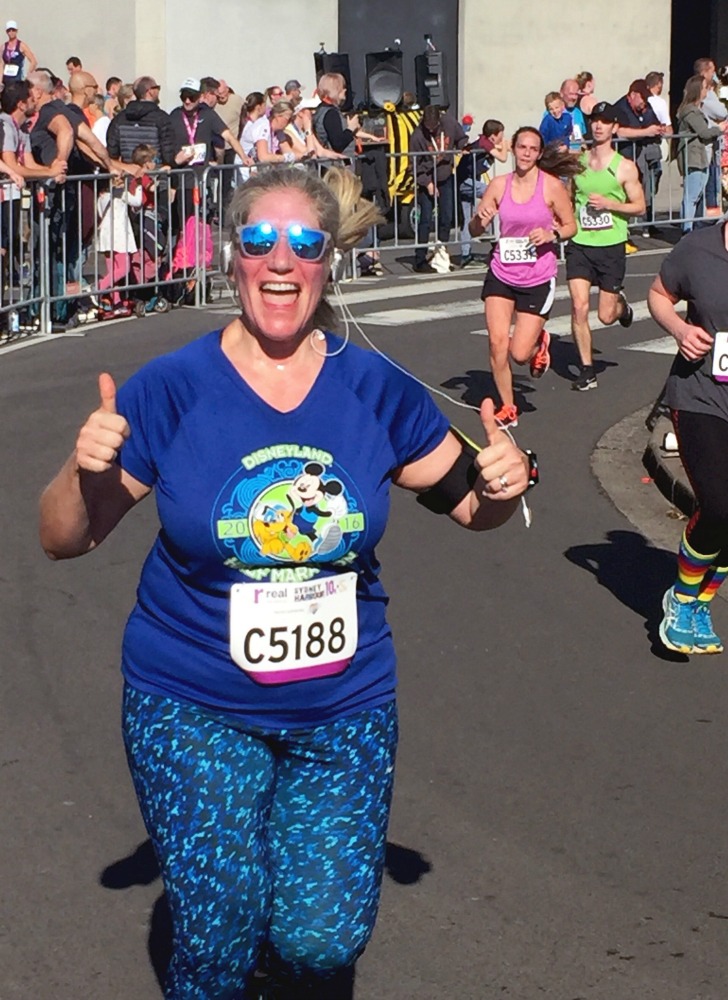 Admiring: Denyse, she's so inspiring.
Bookmarking: All the recipes I want to try from Family Dinners Made Easy. So much yum and so much little time!
Revamping: Ten old recipes and making them new again. Ladies and gentlemen, I present to you Exhibit A, Blushing Pears.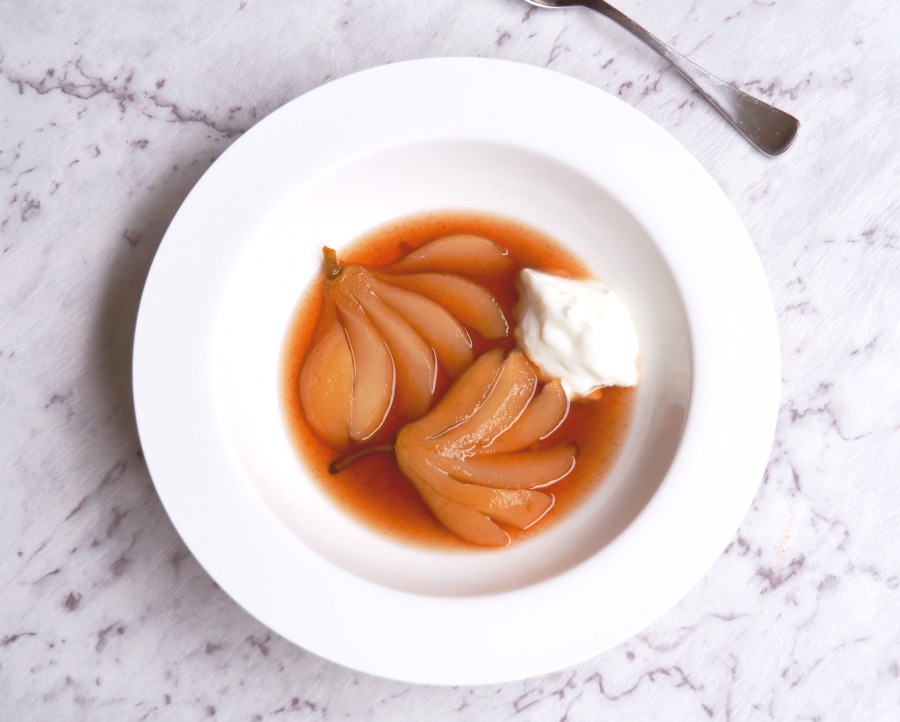 Listening: To this brilliant edition of the Minimalists podcast – Healthproblems. Such an eye opener!
Seeing: Priscilla Queen of the Desert at the theatre –  still one of my all time favourite musicals.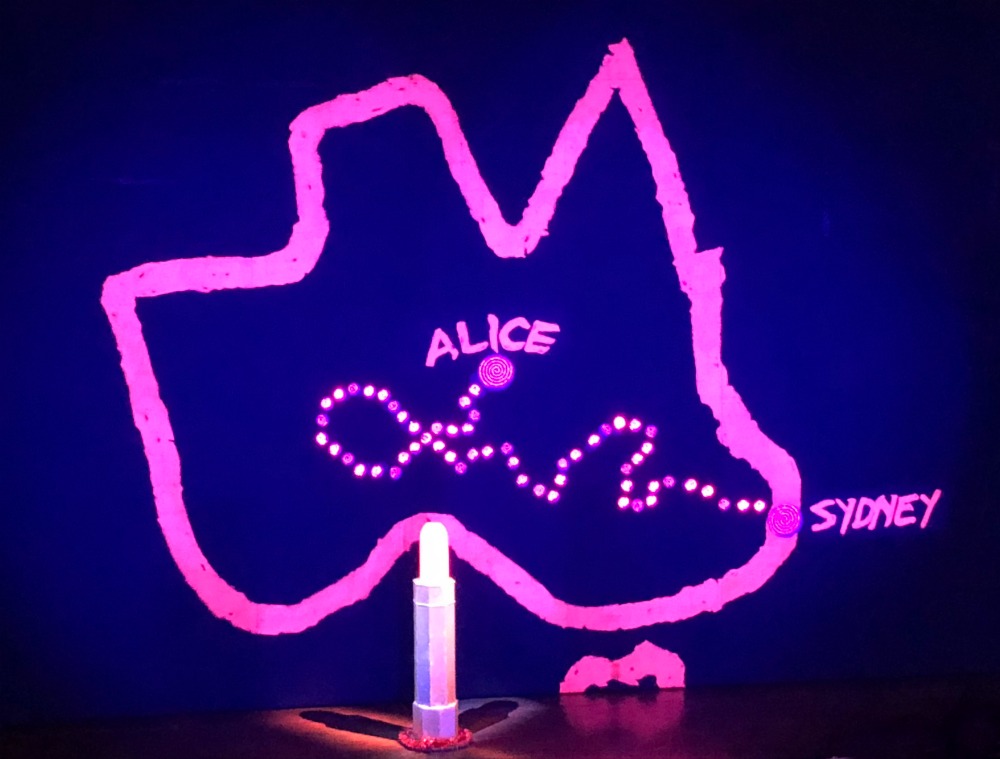 Considering: A shopping ban for a month – after reading the brilliant The Year of Less by Cait Flanders.
Fangirling: Over author Mike Gayle. He's like a male Marion Keyes.
Borrowing: As many Mike Gayle books as I can carry from the library.
Reading: Four Mike Gayle books in a row; The Man I Think I Know, His 'n' Hers, Seeing Other People and Dinner For Two .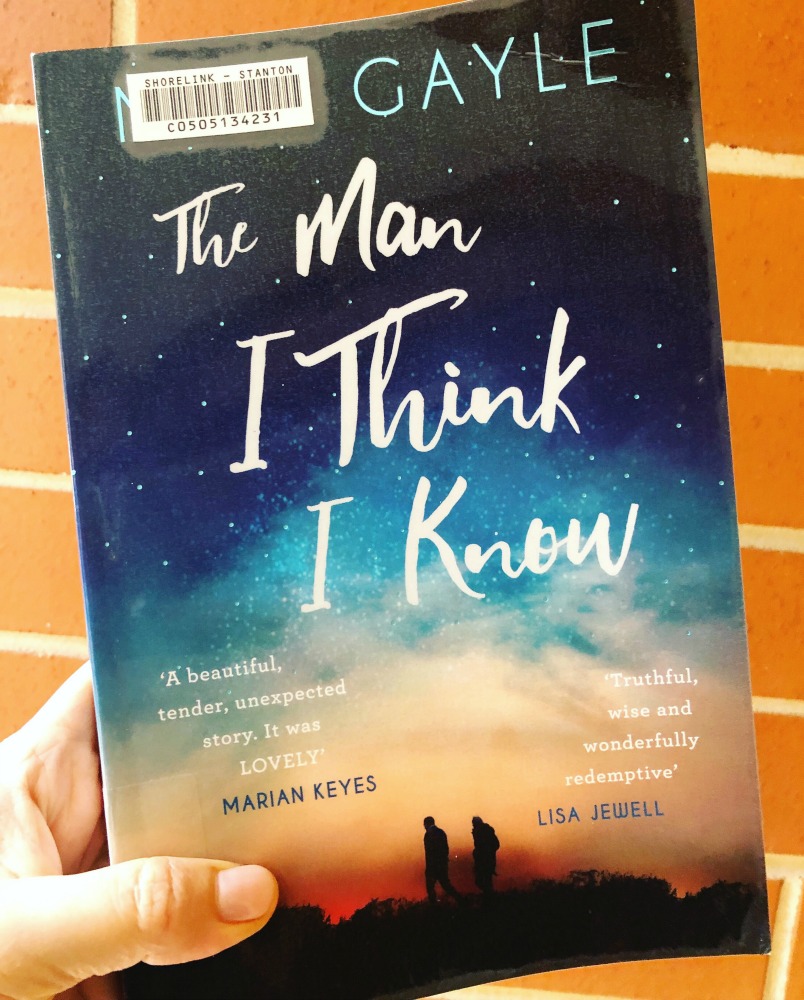 Noticing: That I'm more than half way through my self imposed reading challenge of 101 Books in 1001 Days. Yay!
Thinking: About sharing the books I've read on the blog. What do you think, yay or nay?
Buying: The Tattooist of Auschwitz. I can't wait to read it.
Joining: Goodreads. I'm Annoyed Thyroid. Let's follow each other!
Crying: Over Queer Eye. The second season is as fabulous as the first.
Watching: Escape to the Chateau, The Tunnel and of course, Queer Eye.
Practicing: My French while watching The Tunnel.
Learning: How to make Angel Food Cake via Not Quite Nigella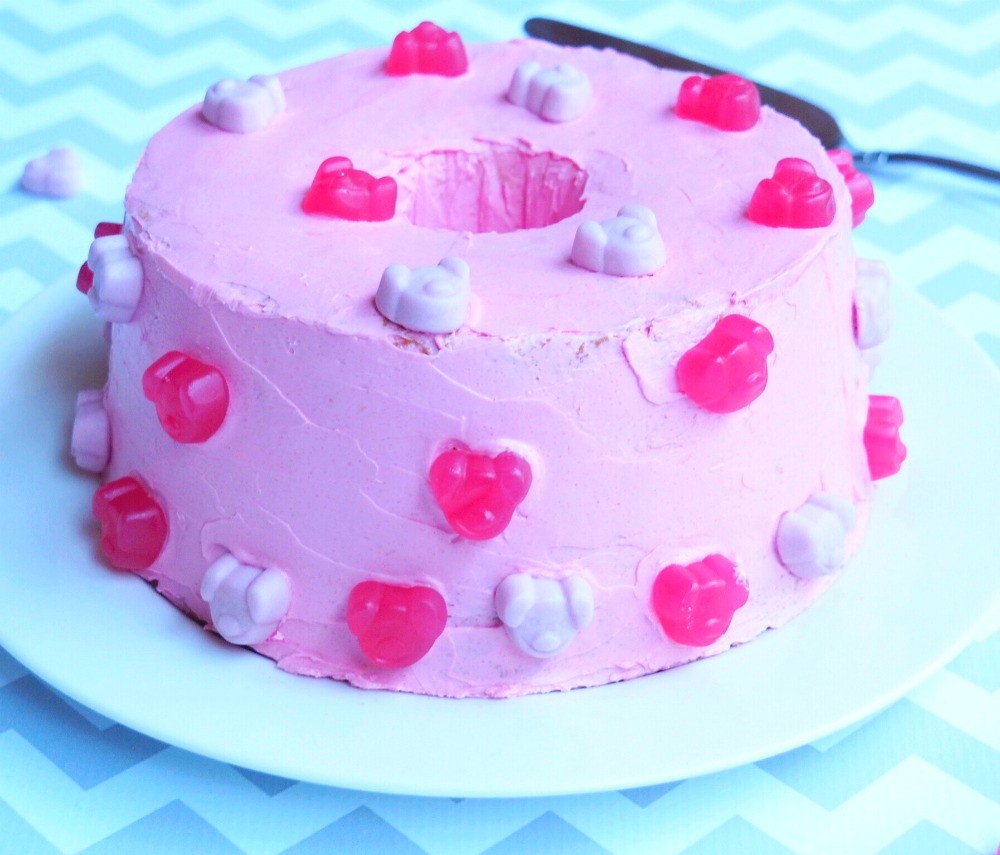 Spending: 48 Hours in the Blue Mountains. It's my spirit place.
Staying: At Shelton Lea Bed and Breakfast in Katoomba. It's my favourite!
Taking: A trip down Memory Lane at Leuralla Toy and Railway Museum.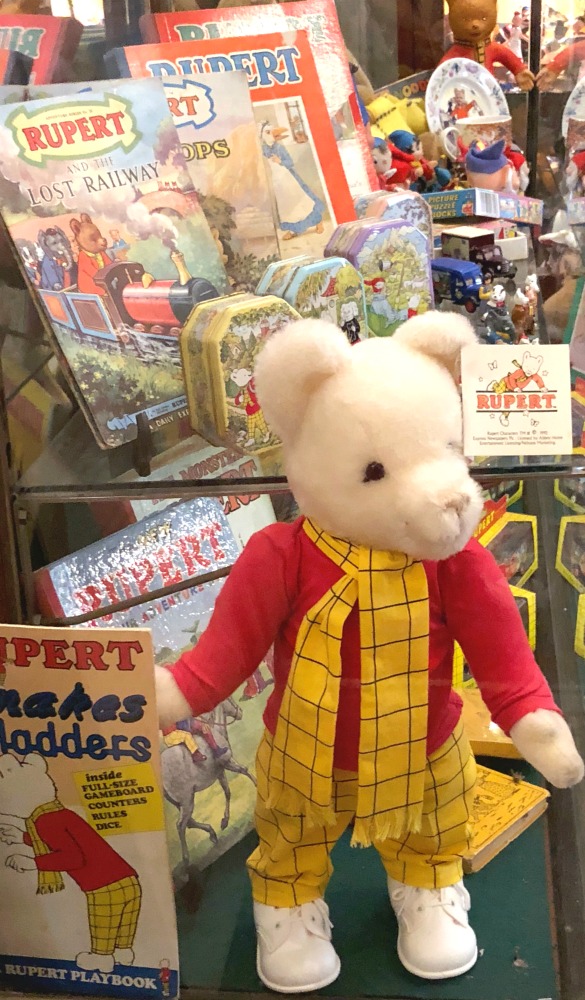 Collecting: Experiences not things.
Visiting:  Scenic World.
Marvelling: At the majestic beauty of the Jamieson Valley from the Scenic Skyway 270 metres above the valley floor.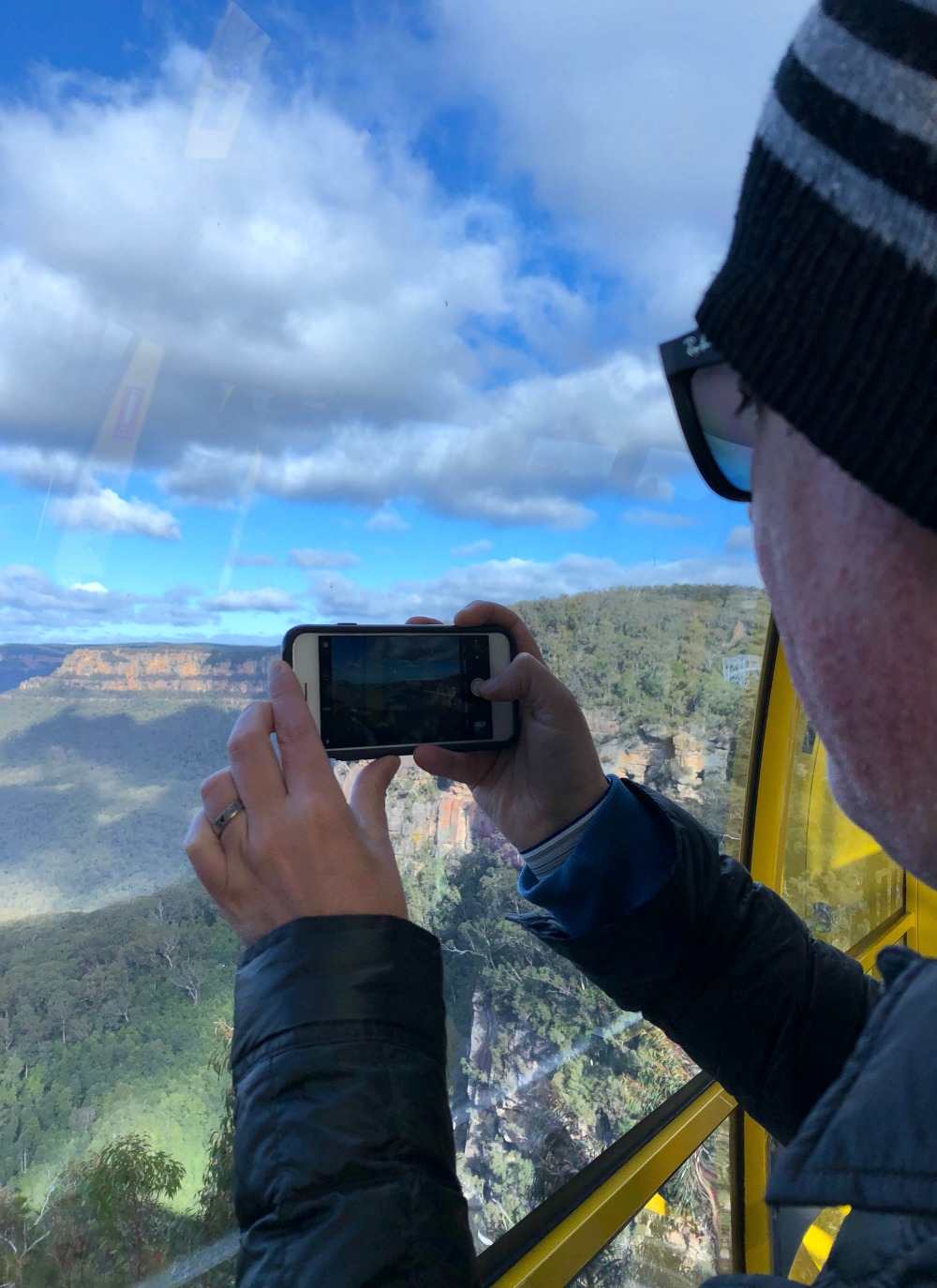 Riding: The steepest passenger railway in the world at Scenic World.
Enjoying: Said railway. As a person who is afraid of heights, never thought I'd hear myself say that!
Crossing: More things off my list of 101 things in 1001 days.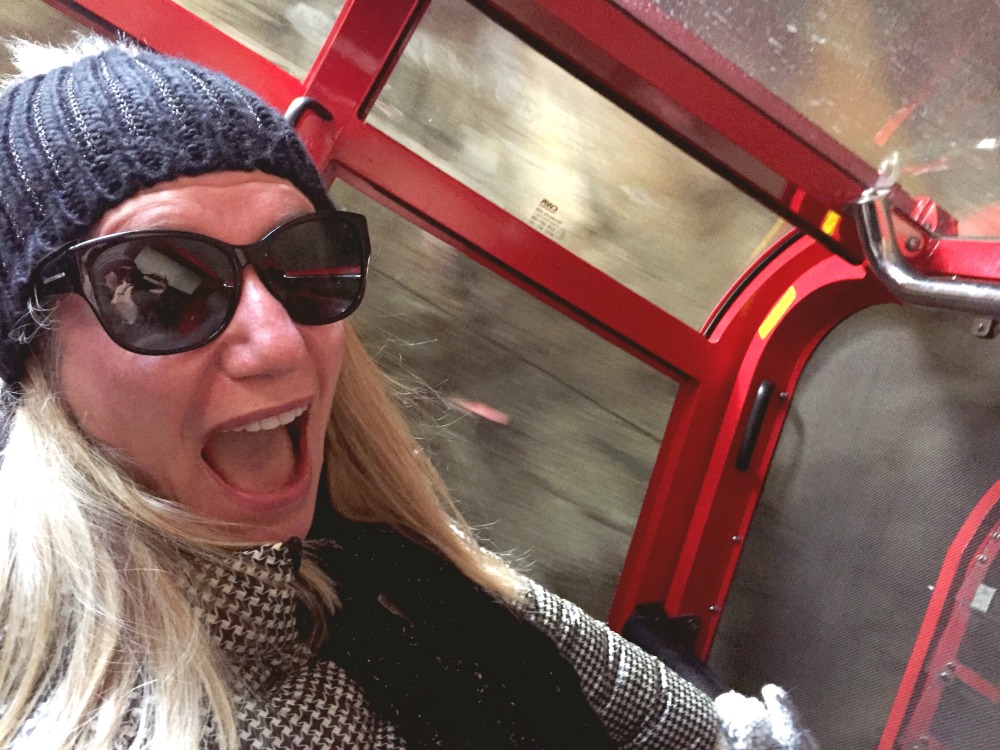 Wearing: Beanies. They're my favourite.
Turning: On the heating.
Remembering: How well we spent 48 Hours in London – fun with friends, afternoon tea, sightseeing on the run and even a naked bike ride!
Hosting: My favourite furry friend Mochi Elliot.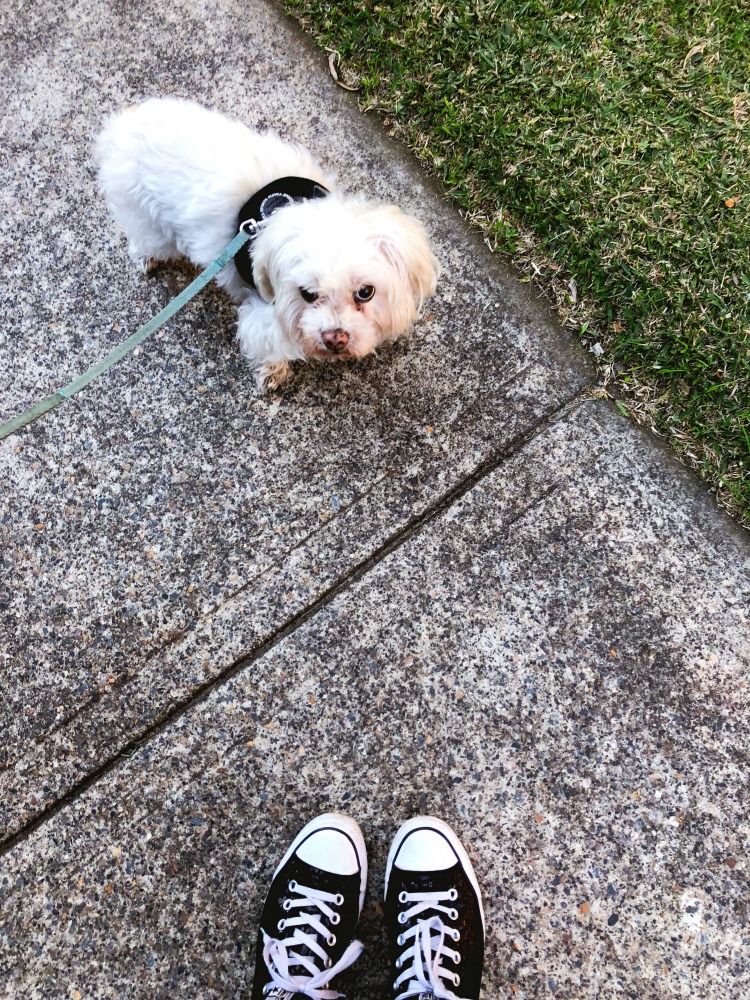 Walking: With Mochi.
Volunteering: At the Asylum Seekers Centre – it feels good to give back.
Missing: Friends and family in the motherland.
Planning: A Hawaiian getaway. I need some aloha in my life.
Looking forward to: An awesome August.
Did you celebrate Christmas (or birthdays)  in July too? What was your best bit? What have you been watching, reading and eating? Tell me all the things!
Linking up with Kylie for IBOT
* Some of the links in this post are affiliate links. If you click to buy the item, I make a little commission but you don't pay any extra.