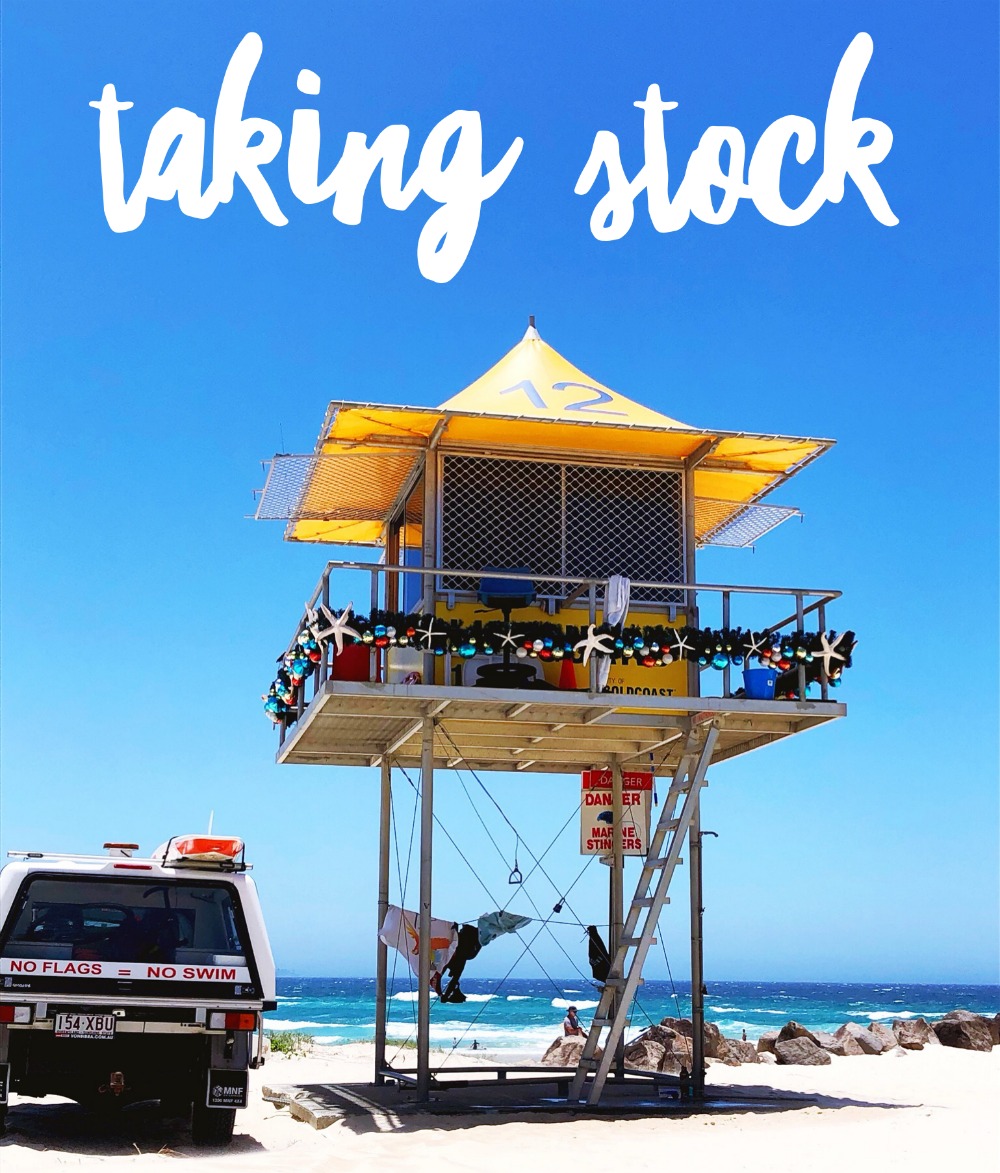 It has definitely been more of a sprint than a limp to the finish line of 2018. Although December was more action packed than I anticipated, I wouldn't have changed a single thing, it was full of good food, good news, good people and good times. I said I was taking a bloggy break over the holidays and indeed I am but before I hit 2019 running (not literally,) I'm going to grab a glass of bubbles and take stock, (if for no other reason that I won't remember it unless I write it down!) I'd love it if you joined me!
Waiting: For test results.
Getting: The best Christmas present ever! Good test results and another year of all clear!
Taking: The annual Christmas photo. It's way too hot for jumpers so sporting on Christmas tees.
Sending: Festive egreetings instead of paper cards and donating to charity instead.
Choosing: Our charity of the year, Beyond Five who do stellar work supporting those affected by head and neck cancers.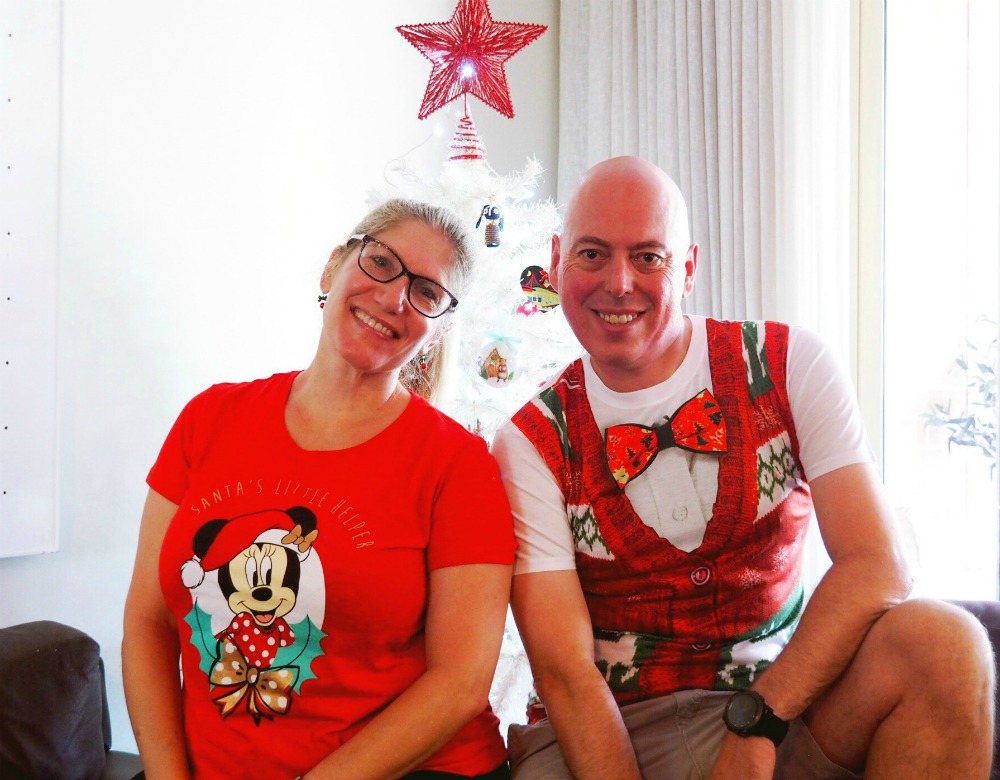 Embracing: A minimalist Christmas and putting the focus on experiences not things.
Knowing: That time spent with my favourites really is the most precious gift of all.
Gifting: All things homemade this year – fudge,  chutney and sticky date cookies  have been on high rotation.
Baking: These Mini Christmas Chocolate Fruit Loaves. Can't stop, won't stop!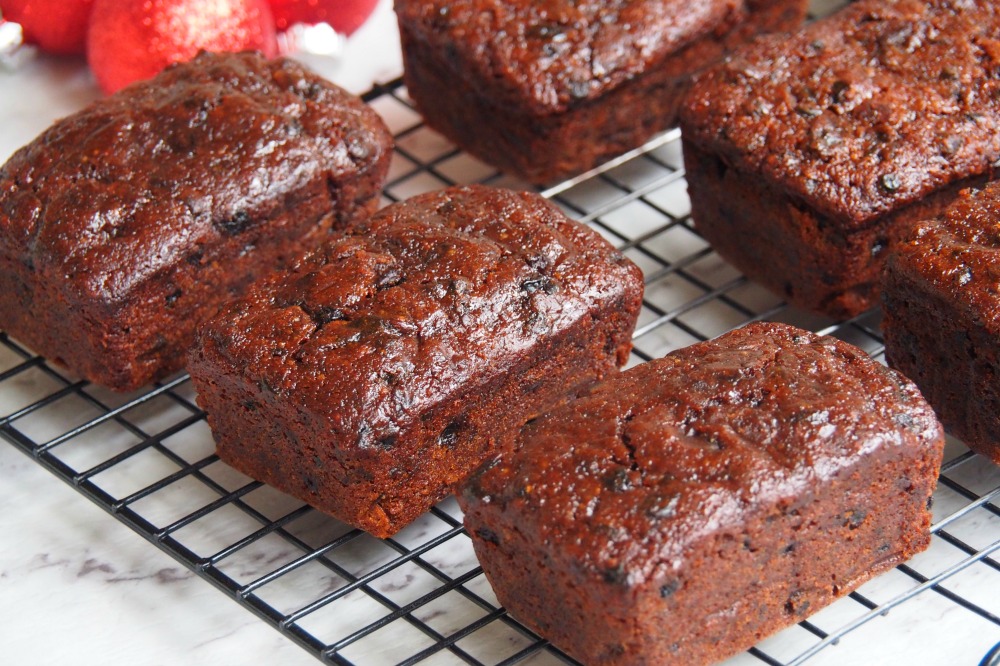 Trying: Not to eat all the mince pies.
Getting: By with a little help from my friends. My friend Grace helped me with this year's Gingerbread Christmas Tree!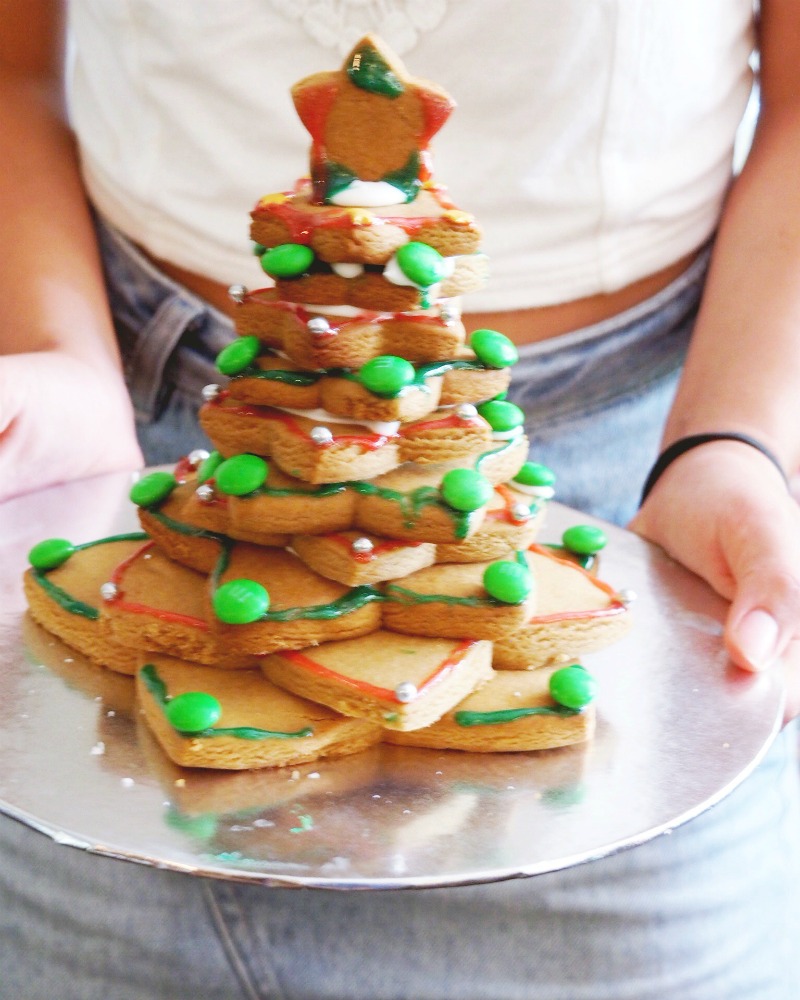 Freezing: Stuffing balls for Christmas… And mince pies.
Making: A swimming pool cake for our niece's birthday. It certainly made a big splash at her sleep over.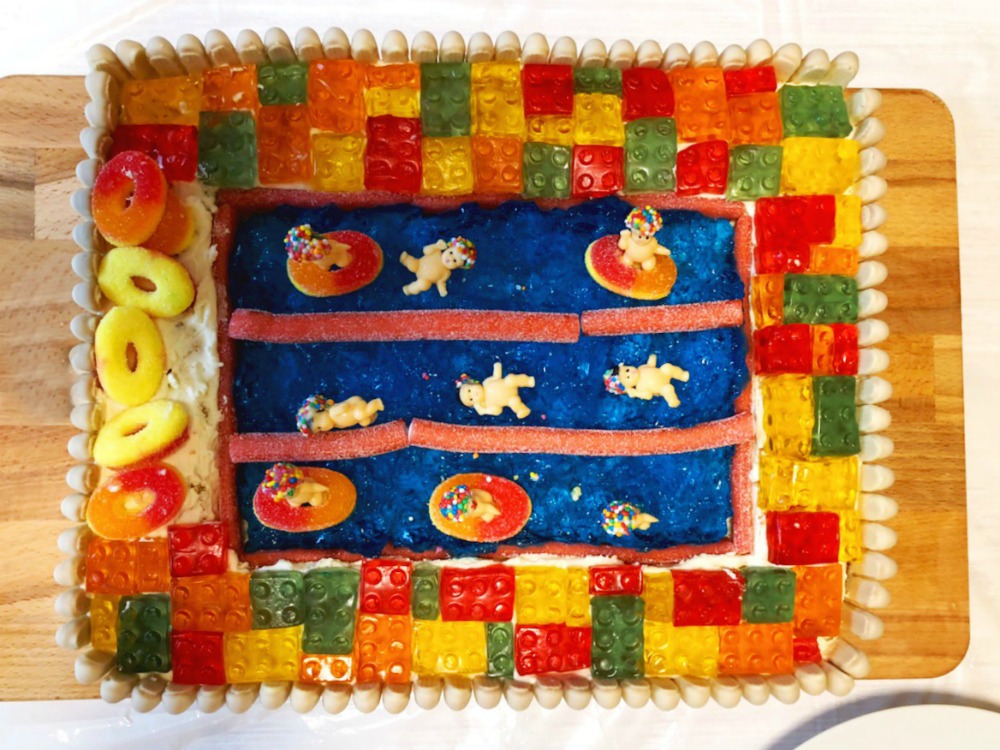 Devouring: Handmade marshmallows from Marshmallow Club. Nom, nom!
Craving: Dumplings, dumplings, dumplings. And how fun and festive are these Mars Bar Baos?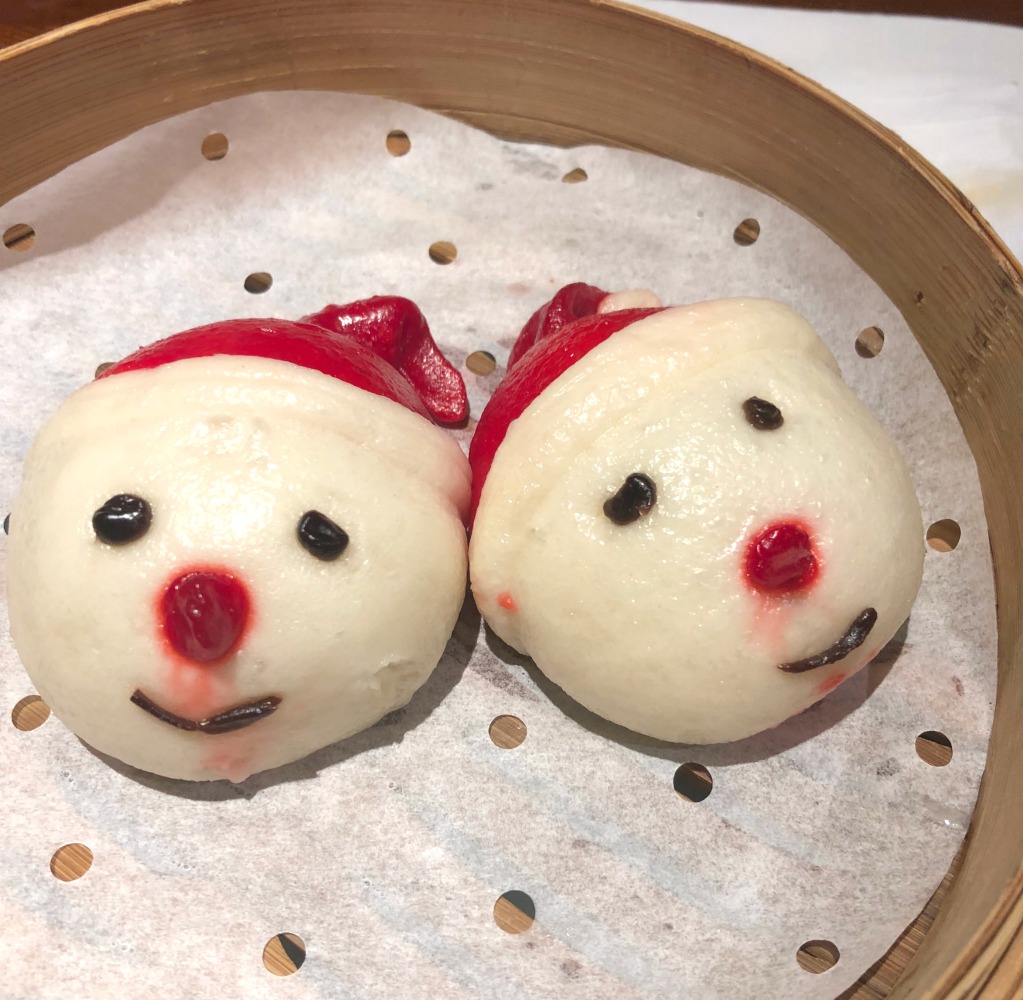 Eating: Roast pork on Christmas Day.
Marvelling: At David's roasting skills. Just call him Mr Crackle!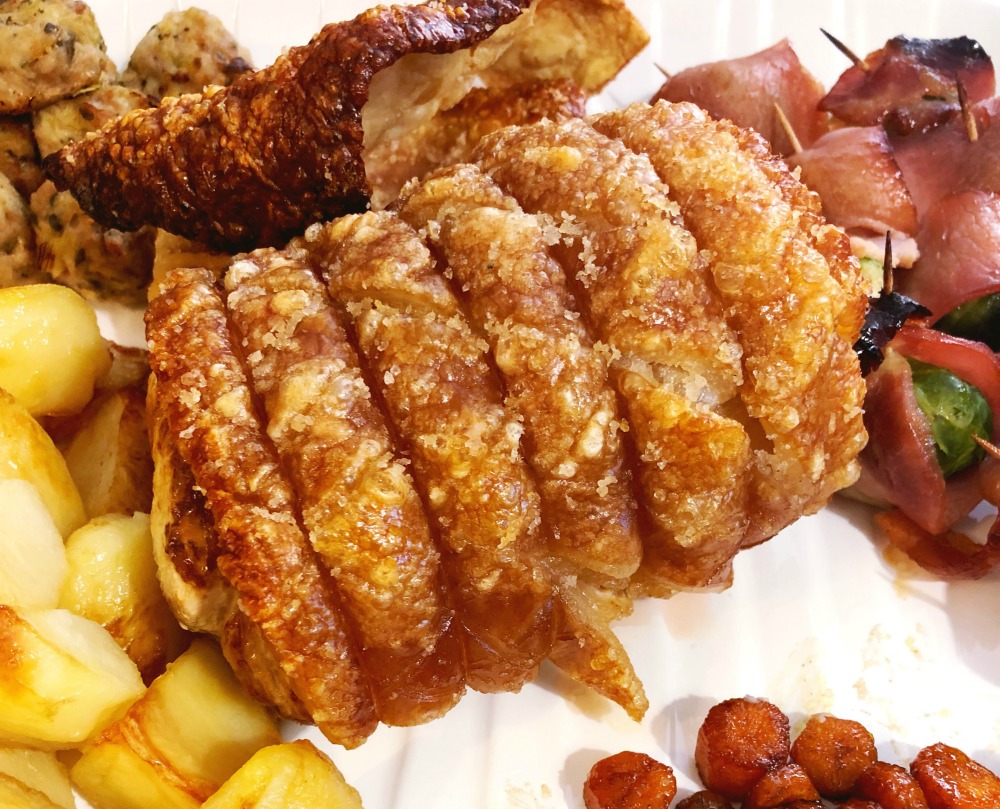 Drinking: All the bubbles!
Investing: In a Keep Cup in blog colours! Did you know you can design your own!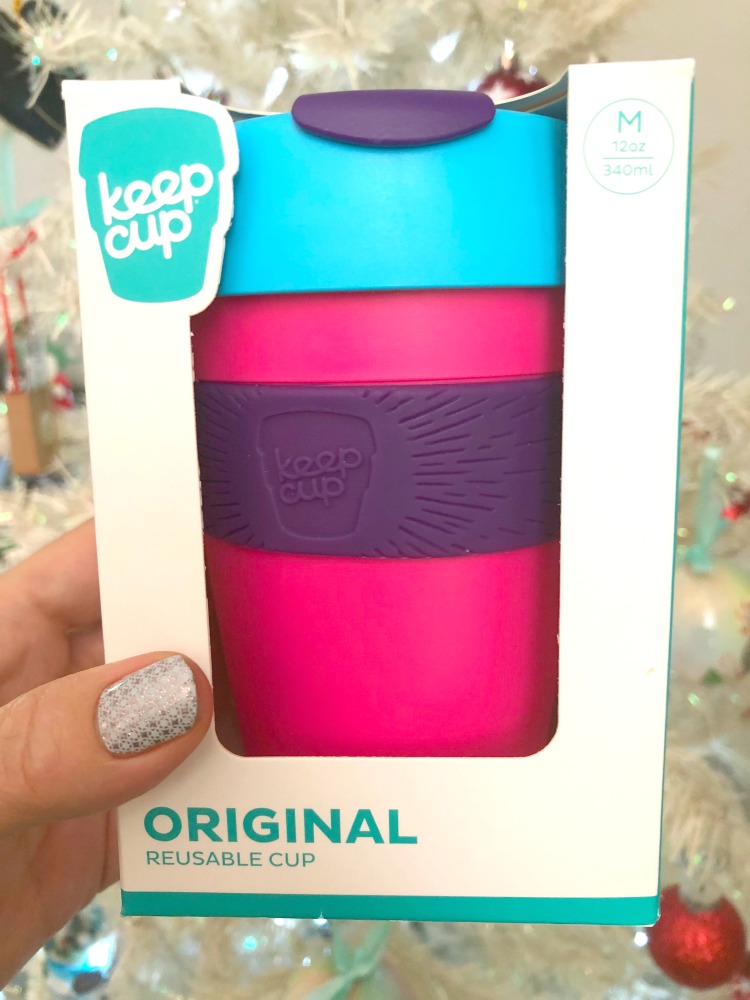 Brewing: My own Kombucha. I don't even know who I am anymore!
Grossing: Myself out with the brew process although I have to say the end result is far more pleasing on the eye and the palate!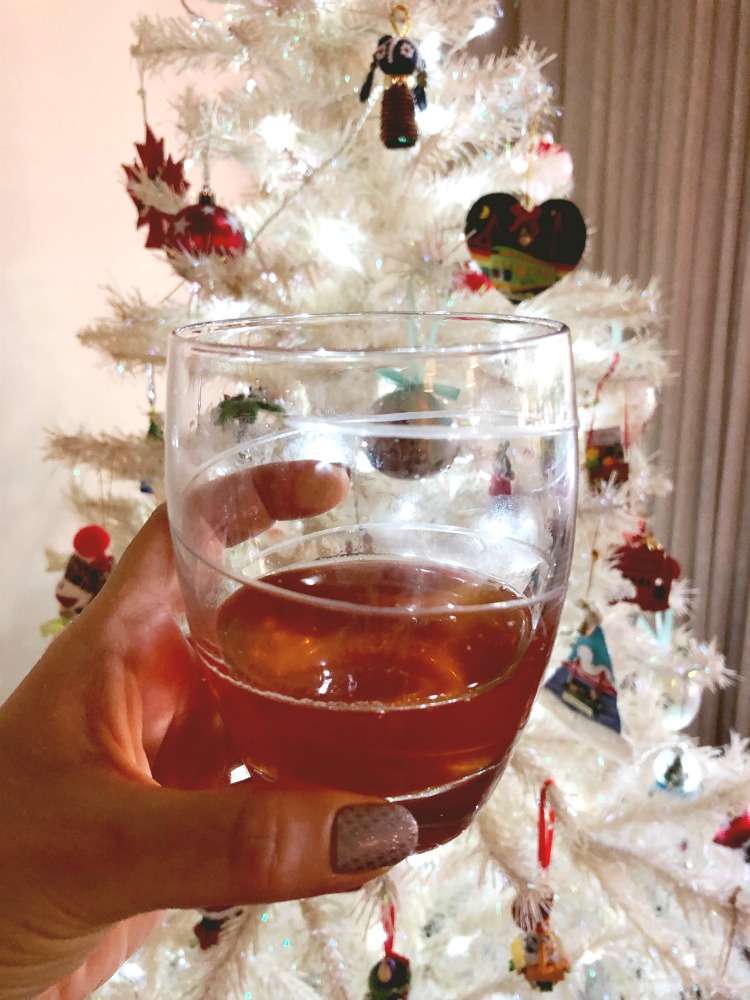 Celebrating: My 7th blogaversary with a booktastic giveaway from A Box Of.
Receiving: A Box Of book box of my own. Such a delight!
Opening: The gifts in the box on the specified pages – such lovely surprises!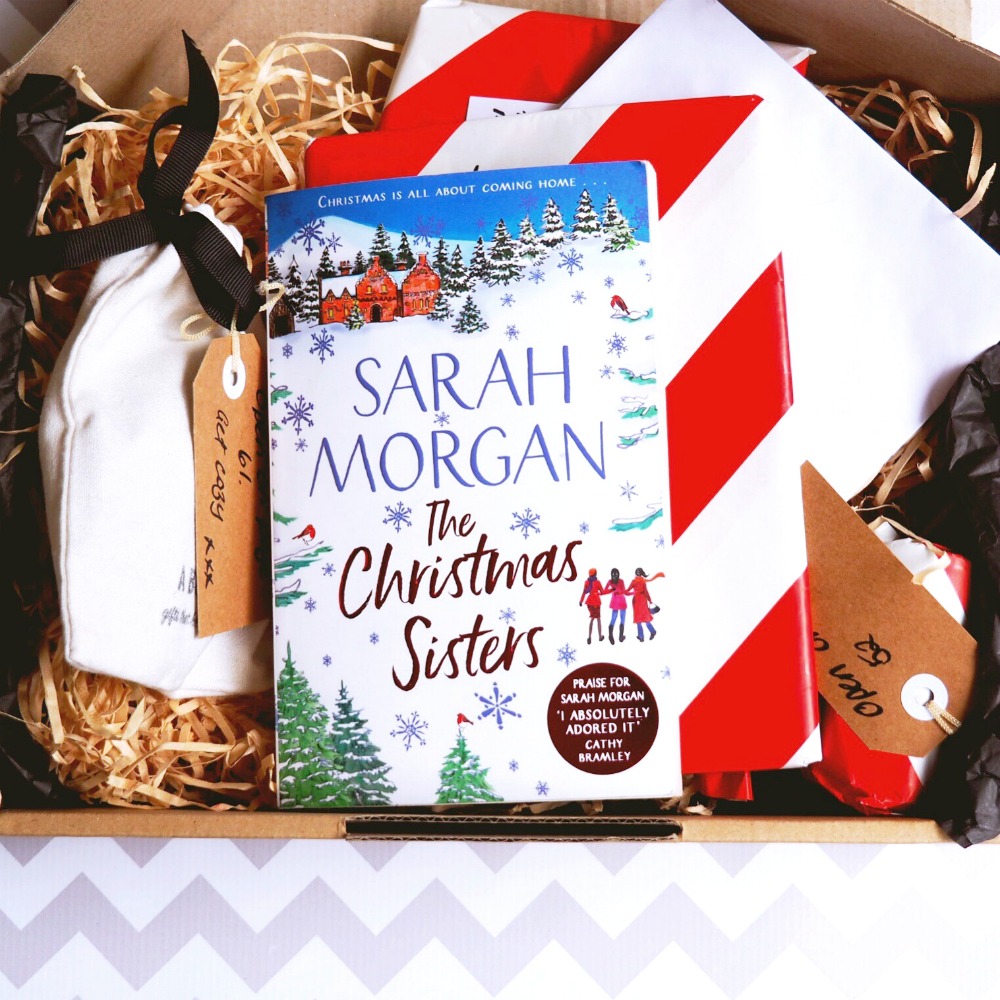 Reading: All the Christmas books! An Island Christmas by Jenny Colgan,  Dear Santa edited by Samuel Johnson, How the Finch Stole Christmas by Donna Andrews, The Christmas Sisters by Sarah Morgan and The Christmas Surprise by Jenny Colgan. Such a delight!
Watching:  Seven Seconds, Atypical and Fauda on Netflix. So, so good!
Improving: My Hebrew watching Fauda. Note to self – look for more Israeli TV shows!
Binging: On Christmas movies old and new. Highlights include Elf, The Christmas Chronicles and of course, Love Actually.
Loving: To All the Boys I've Loved Before. You don't have to be a teen to fall in love with this teen movie.
Listening: To Christmas tunes on the loop.
Subscribing: To Spotify… Finally. I think it's going to change my life!
Singing: Christmas songs… Badly. I love singing, I just suck at it!
Smelling: My Christmas Pudding candle. It's my favourite!
Revamping: Another 10 recipes in this month's 10 on 10 photography project. This Apricot and Chicken Risotto was a huge hit!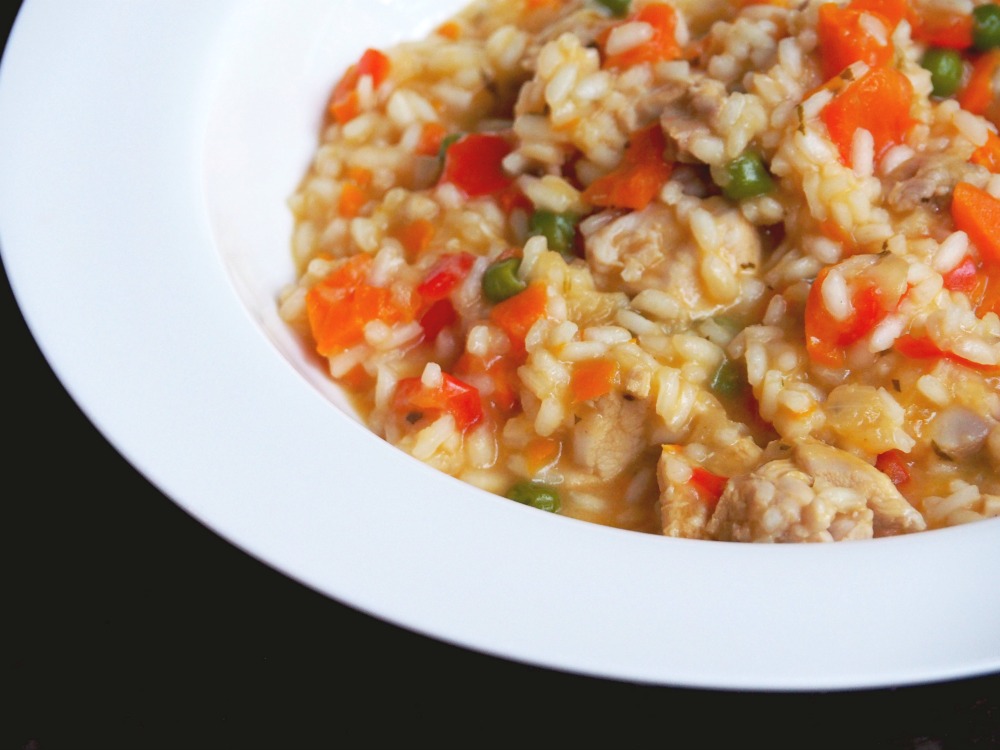 Dreaming: Of a white Christmas. This heat is killing me.
Sticking: To the 5:2 diet. It's not nearly as hard as I thought.
Fasting: 2 days a week, trying to eat healthy for 5.
Feeling: A bit hangry especially on fast days!
Dreading: Stepping on the scales after Christmas!
Buying: Another pair of Tsonga sandals. This is my third pair and seriously, they are the most comfy shoes I have ever worn. Not sponsored, just a fan girl!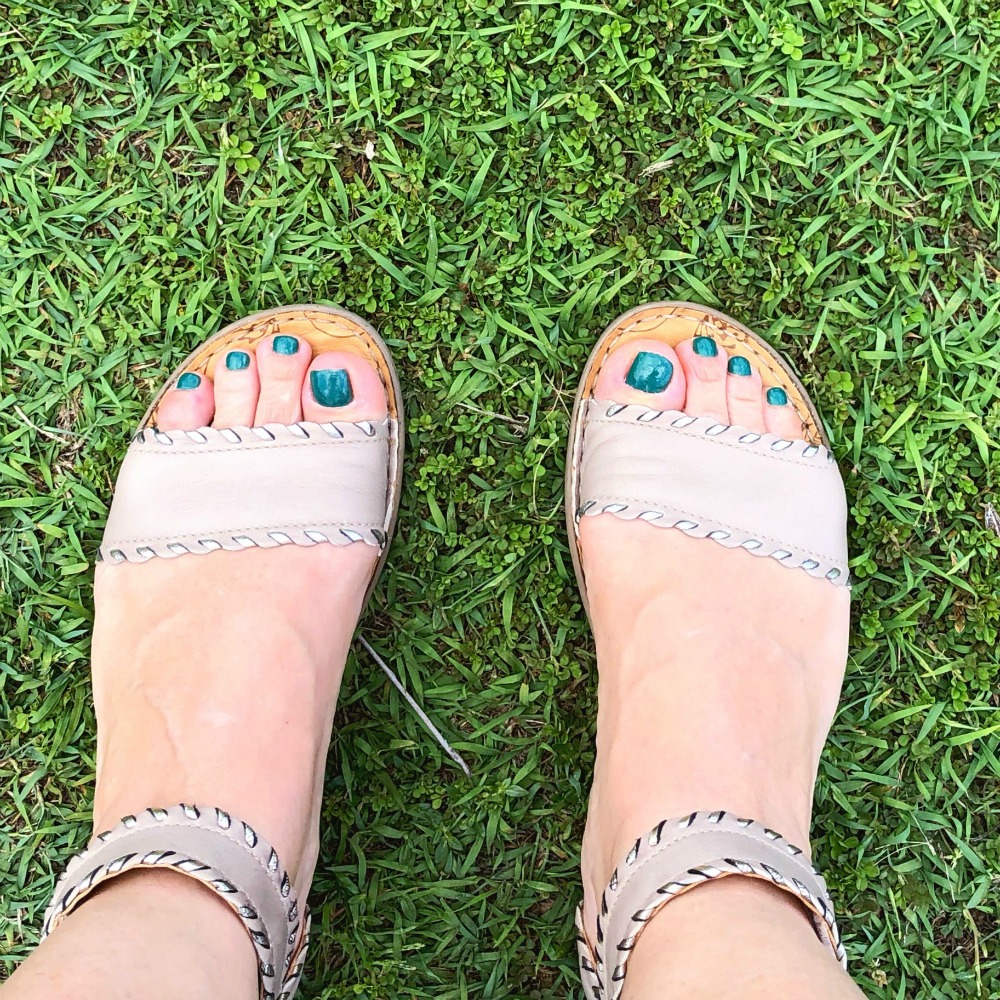 Wearing: All the Christmas clothes and accessories while I can!
Picking: My favourite posts of 2018 – it was a cracker of a year.
Wondering: When I can go back to Hawaii. Here are 35 reasons why Hawaii is always a good idea!
Volunteering: At the Asylum Seekers Centre with Not Quite Nigella and friends – it was such a delicious lunch!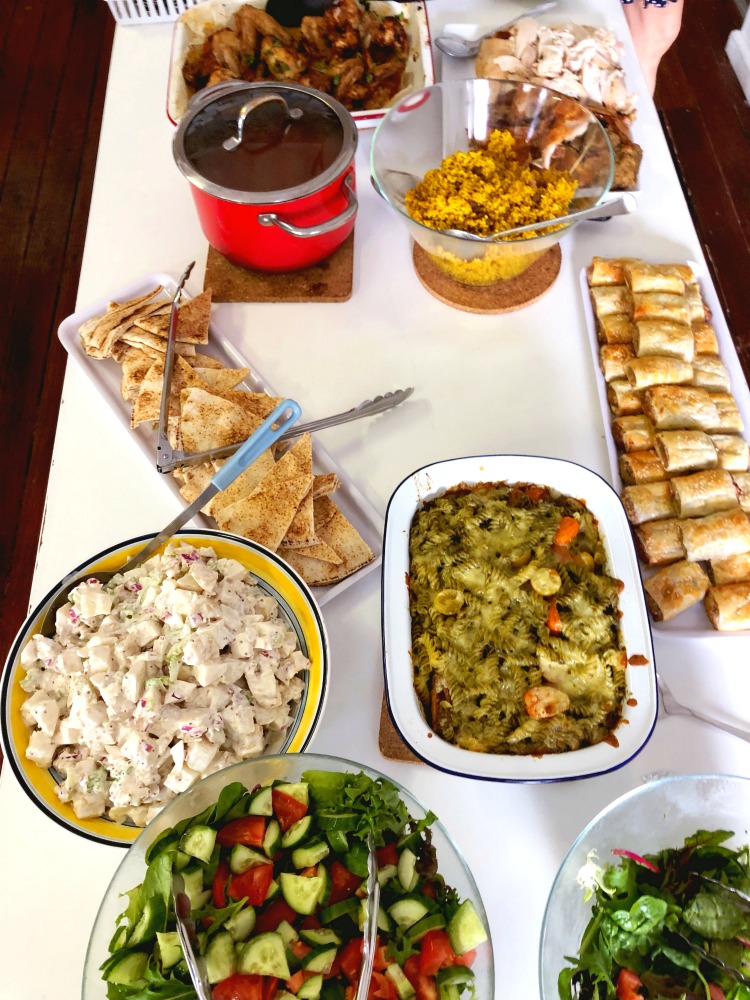 Flying: To the Gold Coast for a  destination wedding!
Staying: At this super cute Airbnb in Currumbin. If you're new to Airbnb, click here and you'll score $55 credit off your first stay!
Seeing: Two of my favourite people get married!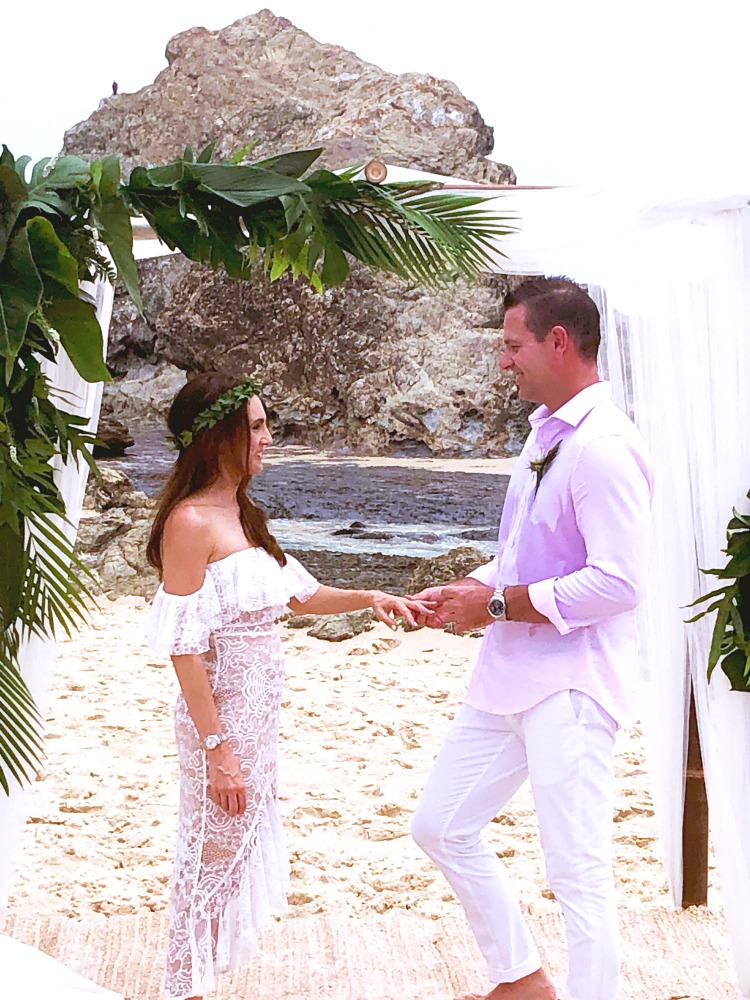 Crying: Happy tears! I just love love!
Popping: My beach wedding cherry!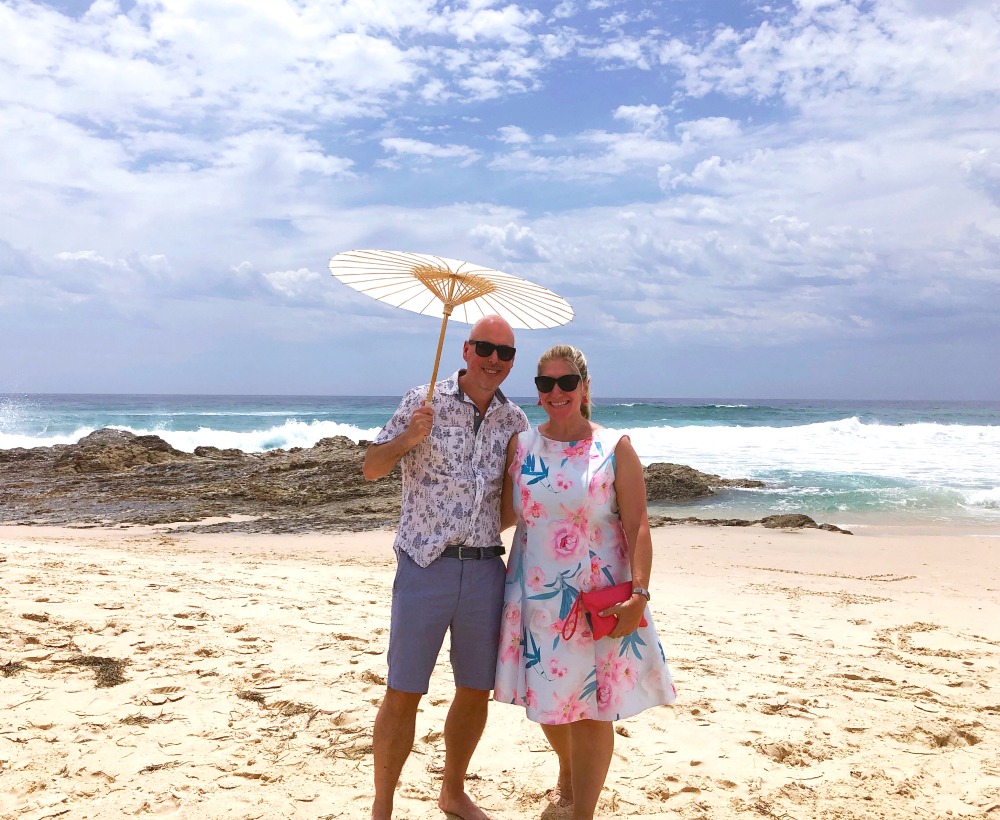 Enjoying: Christmas Eve with friends.
Admiring: My friend's food styling and pottery skills. She made this delicious salad and the plates too!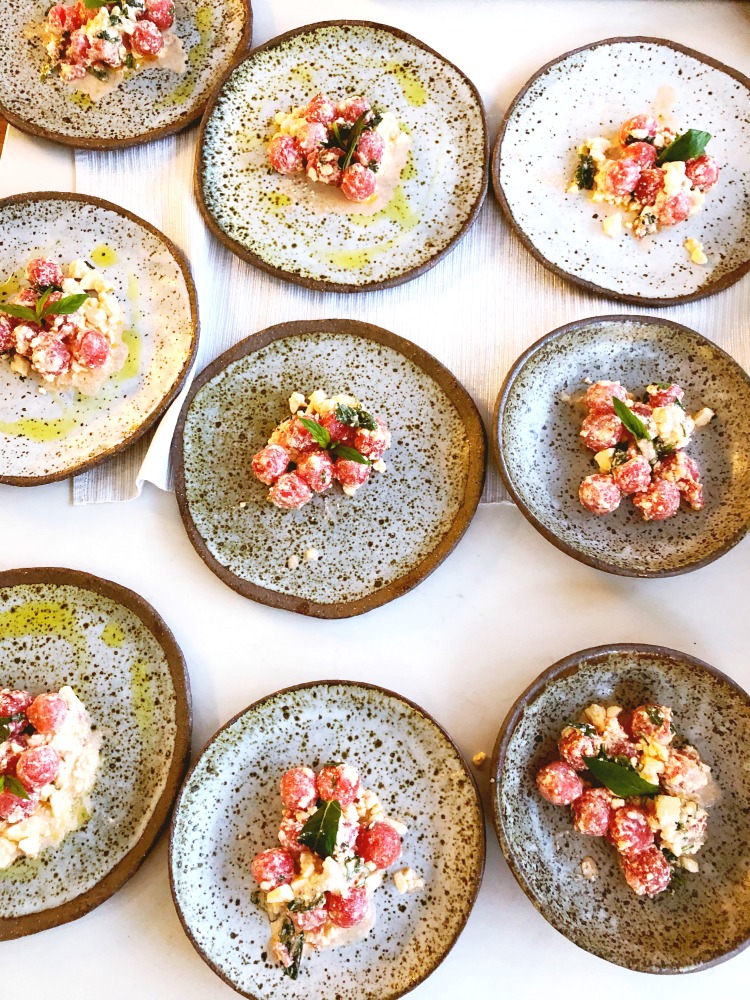 Disliking: The hot weather. I'm not built for it!
Liking: Air conditioning and PJ days especially when enjoyed together!
Cooling: Down with some Fruity Dream.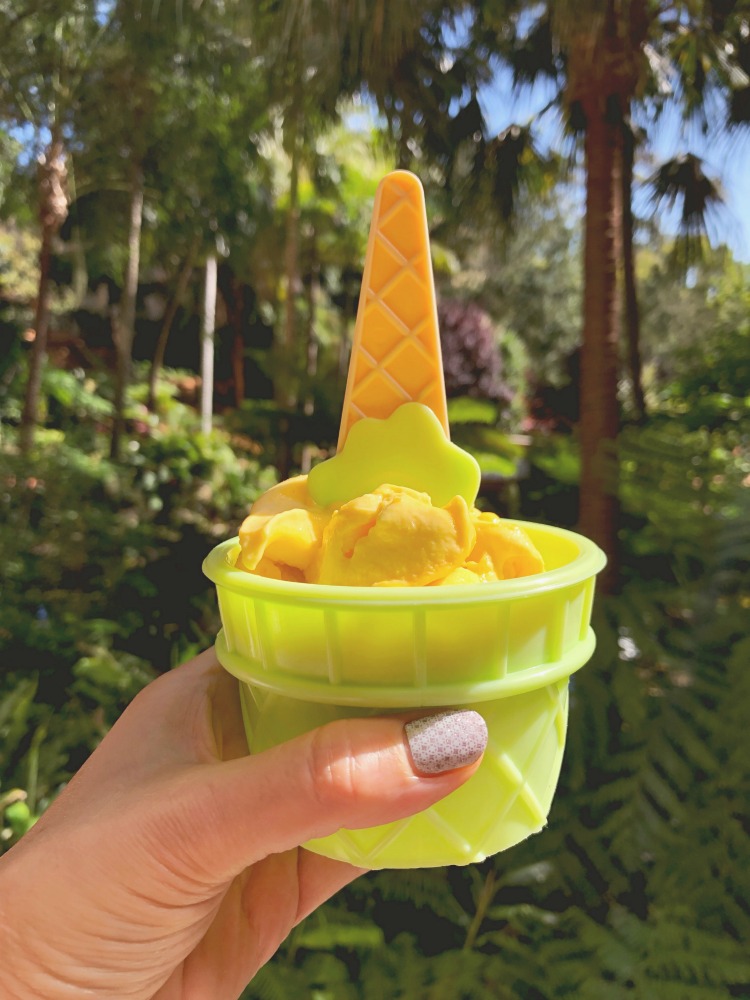 Catching: Up with my friend Sally from London. The last time I saw her was at my wedding!
Showing: Sally my favourite Sydney highlights!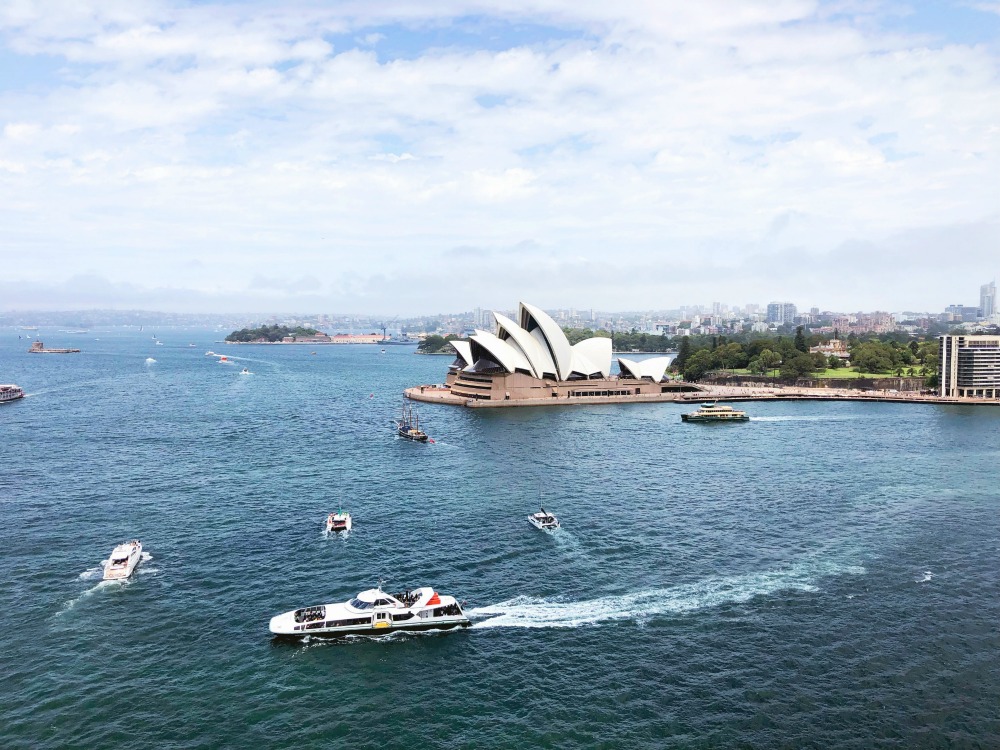 Running: Not nearly as much as I should. The hot weather is totally cramping my style!
Needing: To get fit… And fast!
Noticing: These weird mushrooms growing in my balcony boxes. Why????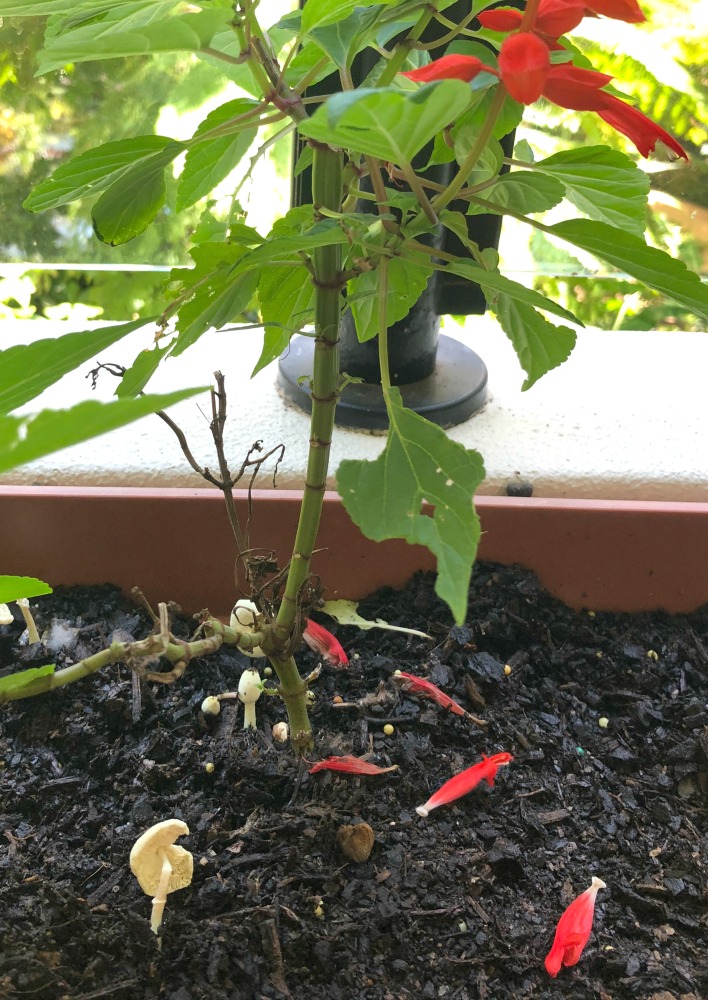 Partying: My pants off at The Greens Member's Christmas party!
Meeting: Lisa Marie in real life. I love meeting friends in my computer out of it.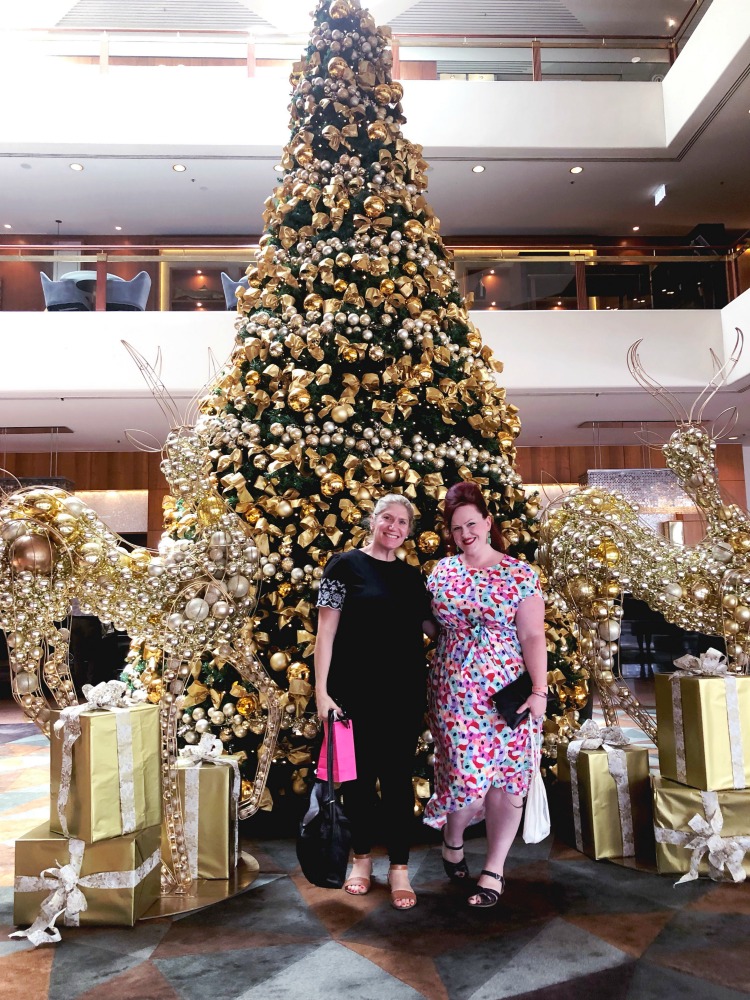 Coveting: Lisa Marie's dress – designed by my friend Kim from Zonkt Designs!
Teaching: The most delightful students – it's been such a treat!
Wondering: How good it would be if the Christmas tree could stay up all year. This would be my ideal scenario!
Missing: All my friends and family in the other hemisphere. How I wish they were here!
Looking: Forward to a quiet New Year's Eve and a bright, fresh start on New Year's Day!
Hoping: Next year will be nearly as good as this one. 2018 was a most excellent vintage!
Wishing: Everyone a new year full of good health, good fortune and all good things! See you next year!
Was yours a December to remember? What were your highlights of the last month or indeed the last year? However you're seeing the new year in, I hope that 2019 is happy, healthy and full of awesome!
* Some of the links in this post are affiliate links. If you click to buy the item, I make a little commission but you don't pay any extra.