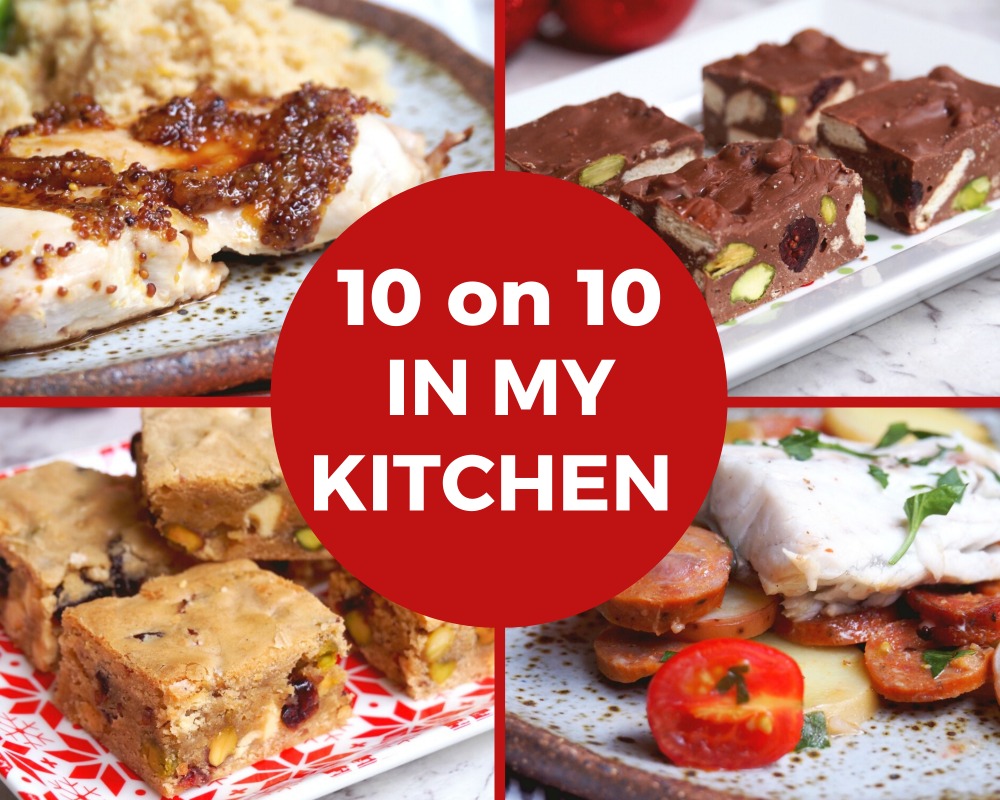 Today, I'm sharing 10 old recipes that have been made new again and are just too good to miss.
The irony isn't lost on me that my first post of the new month, the new year, hell, the new decade contains a collection of old recipes. I can't help it, I'm just a bit retro.
One of the things I love most about my blog is that it's my personal recipe collection and nothing gives me more pleasure than cooking or baking my way through the archives… Especially when there's a recipe that I can tweak or some new photos that I can take.
So whether you're after something sweet or savoury, I've got it covered! Let's jump in shall we?!
This soup ticks all the boxes – it's fast, fresh and easy on the waistline and the budget! As it's name suggests, it has a super simple list of ingredients, just grab yourself an onion, carrot and some spuds and away you go! This recipe now has some new improved pics and both Thermomix and traditional instructions. Isn't that just soup-er?!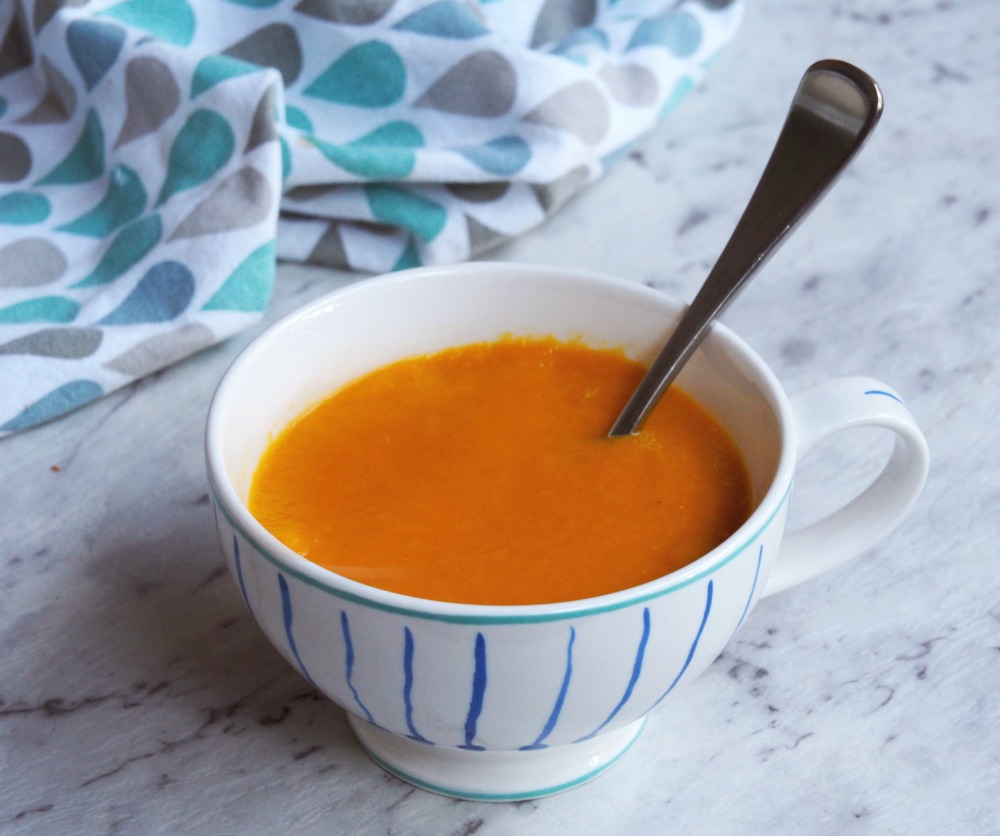 This is one of our hands down favourite recipes – we've been making it for years. It's our go-to special occasion/celebratory recipe and it never disappoints (except in the photography department!)
They're a little bit fancier than a regular pie because they use quality steak but they're super simple to throw together and the combo of steak and relish wrapped up in puff pastry is pretty hard to beat!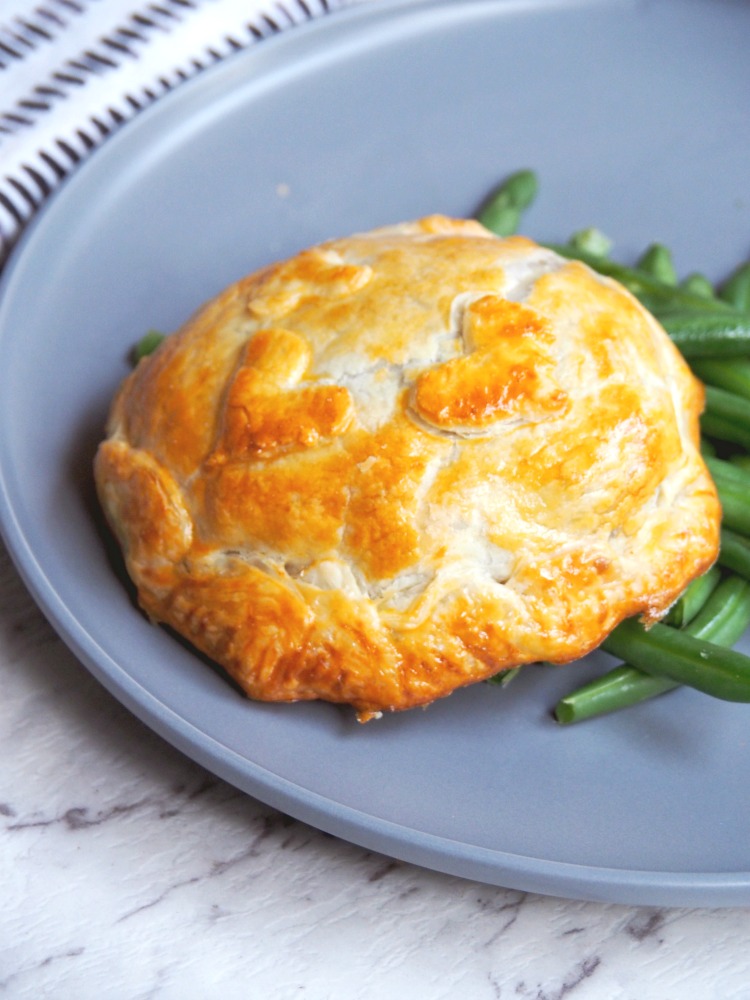 Now that daylight savings has well and truly kicked in, I am all over these delicious dinners. In this dish, chicken, leeks and potatoes are cooked in a parcel with white wine and topped off with a delicious olive dressing and it's crazy good!
It's one of those meals that's easy enough for a midweek meal but fancy enough to serve up if you're entertaining and as the dish is cooked in a parcel, it means more taste and less mess. Winning!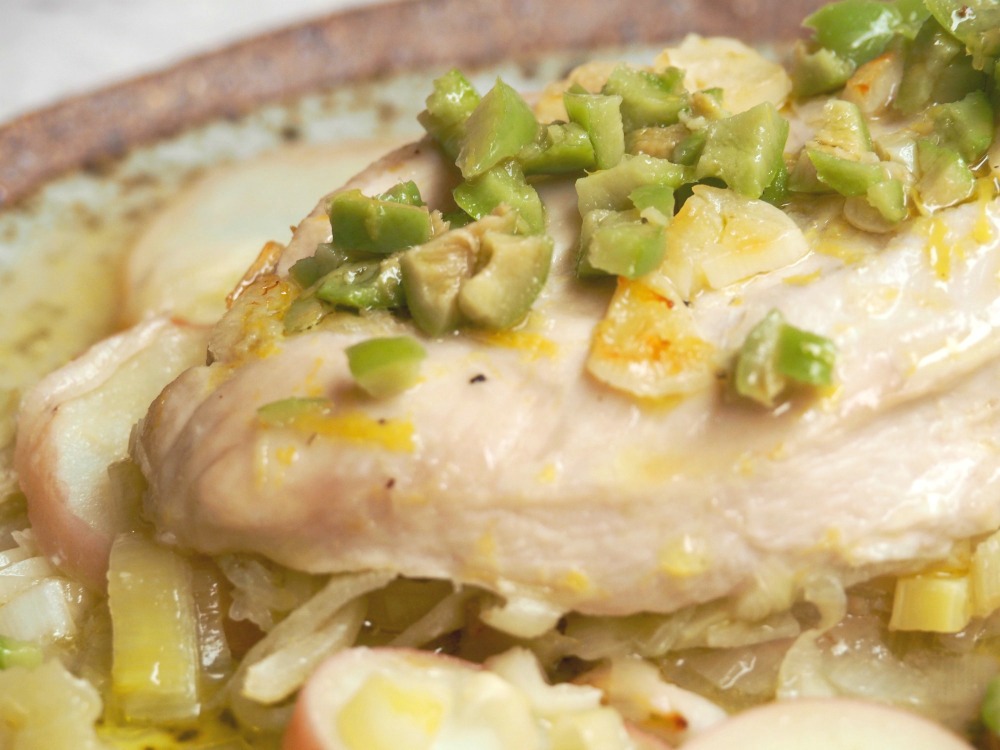 OMG! I made this for friends for dinner and the crowd went wild. This is another one of those super simple easy dishes that are easy enough for a midweek meal and great for entertaining too – it's amazing what you can do with some chicken pieces, a few herbs and a handful of pantry staples.
This traybake is proof that sometimes the simplest dishes really are the most delicious!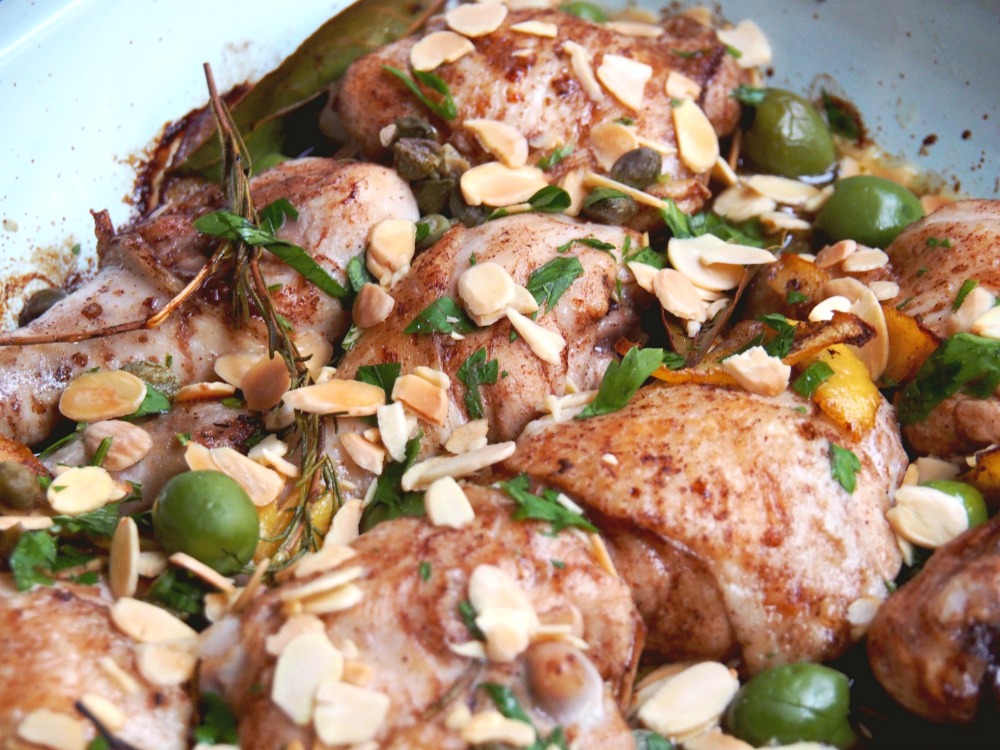 In this quick, easy and totally delicious recipe you can enjoy tender chicken breasts cooked in a tangy marmalade and mustard sauce in just over half an hour.
This recipe has had an extreme makeover both in terms of words and pictures. Originally, the chicken was pan fried but I made this when I had friends over and I wanted to spend more time with my guests and less time in the kitchen so into the oven it went!
Paddington would definitely approve of this recipe, as do we, it's been on high rotation at our house. Orangey boom!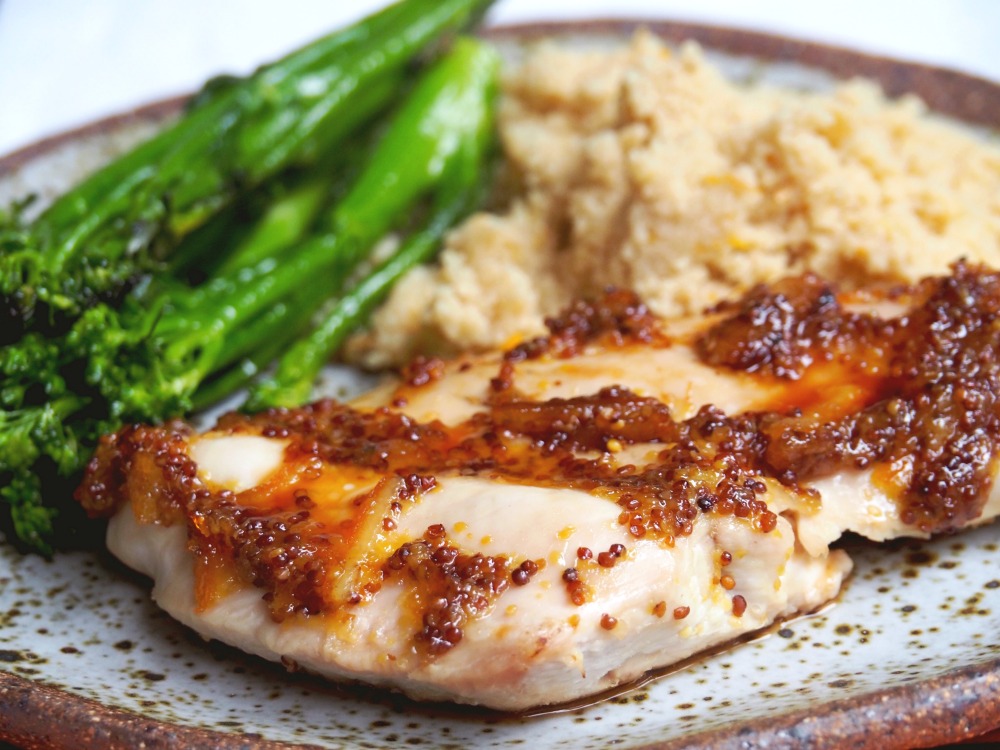 This is another one-pot wonder that you can make in a few hours in the slow cooker. Made with chorizo, potato and white fish, you get a delicious result with minimum effort!
This is the perfect dish for when you're time poor or just feeling a bit lazy. There's almost no prep, you can just chuck everything in the slow cooker and leave it for 3-4 hours to work it's magic. And talking of magic, the chorizo and barramundi are just dreamy together!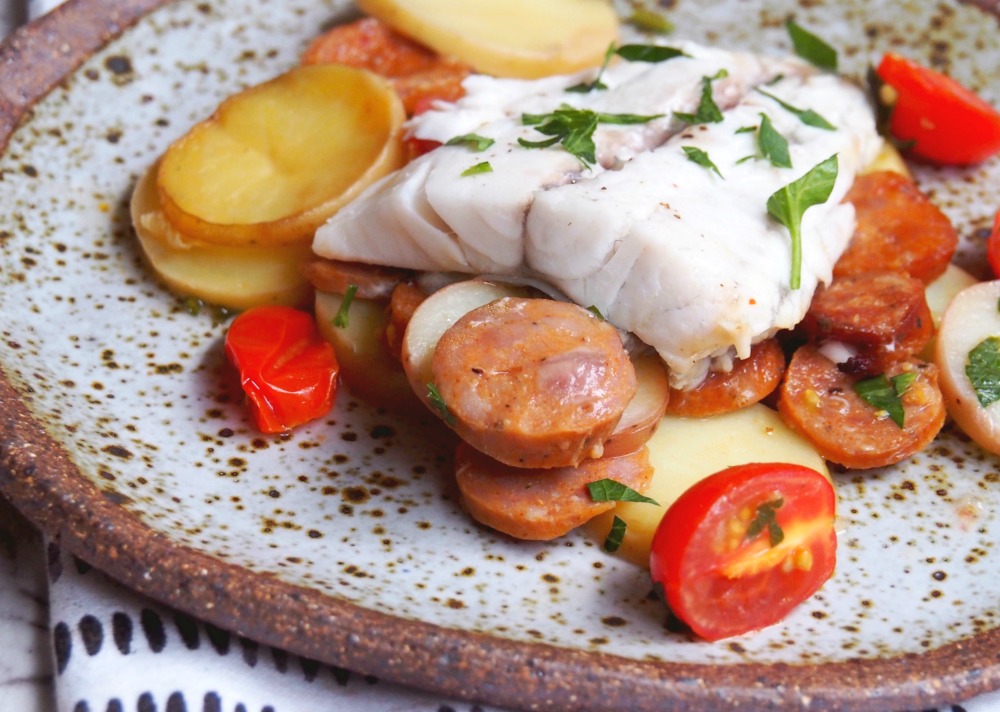 This delicious bake is a twist on my dear Nana's Best Ever Bread Pudding and it's so totally yum that I'm sure Nana wouldn't mind me dabbling with her recipe. The choc chips go all melty and delicious and are a delicious alternative for those who don't like the traditional version and all the sultanas that it entails!
Whatever you do, don't confuse this bread pudding with a bread and butter pudding because it's a different beast altogether. It's delicious served as a cake with a cuppa but equally yum served warm or cold with some custard or ice cream for dessert. I should warn you though, it's highly addictive and once you start eating it, you just won't be able to stop. It's that good!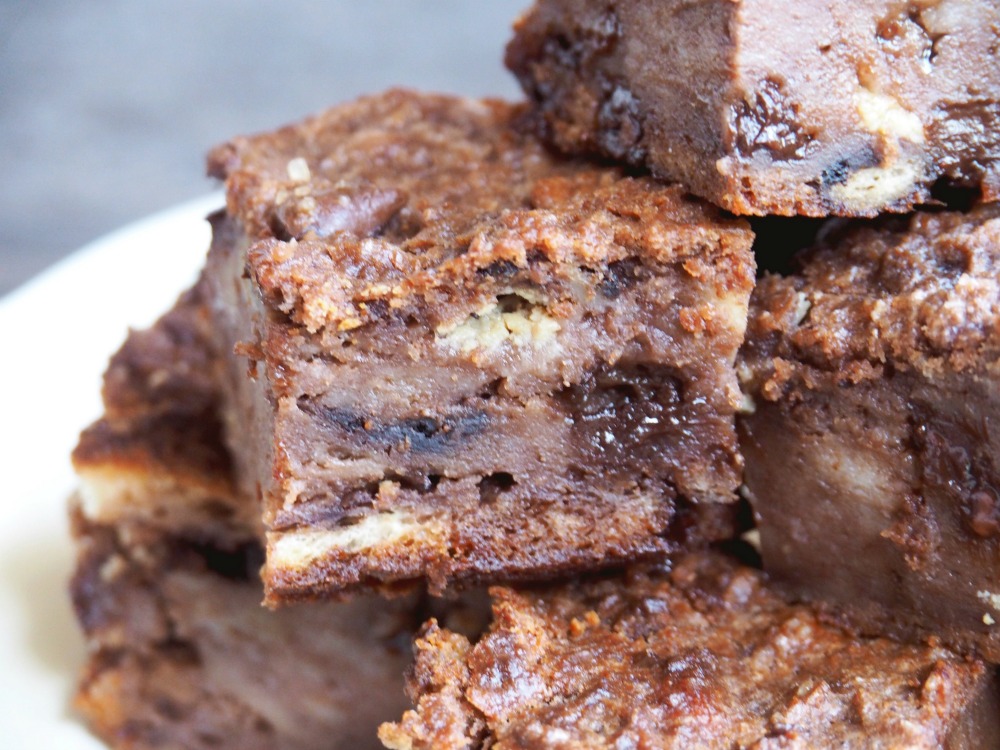 This quick and easy dessert gluten-free, dairy-free dessert can be thrown together at a moments notice. Plus it uses tinned peaches and frozen raspberries making it budget friendly and to be enjoyed all year round!
I love that it uses a handful of pantry/freezer staples, is allergy friendly and is so quick and easy to make. Win, win!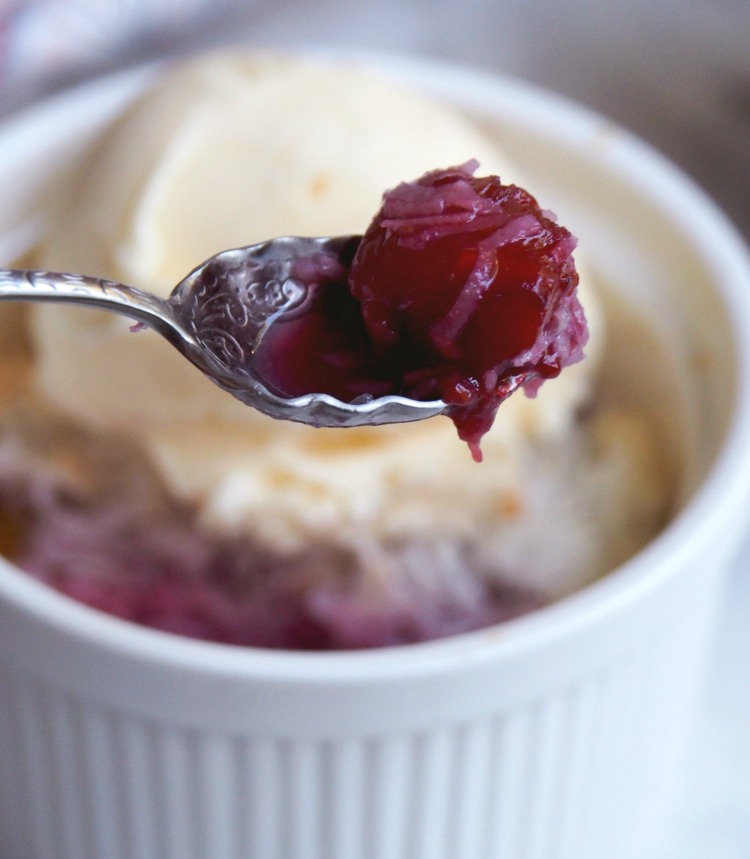 In case you didn't know, I am very partial to a good Hedgehog Slice and have built up quite a collection although this one is one of my favourites.
Hedgehog Slice is basically a flattish chocolate slice loaded with the quintessential crushed biscuits and then whatever else you fancy, in this case pistachios and cranberries. Don't let the name fool you though because this slice is so good, it's for life, not just for Christmas!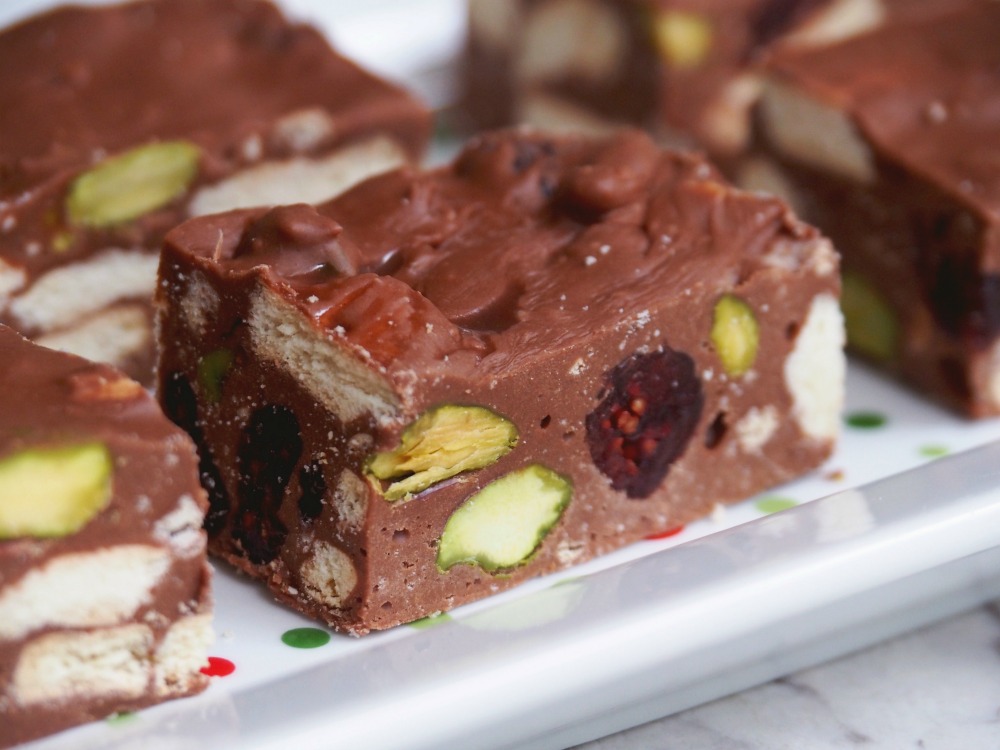 Sticking to the pistachio and cranberry combo with some value added white chocolate, these festive looking blondies are also for life and not just for Christmas!
They have just the right amount of "squidge" (for want of a better word) and they're so simple to make, all you need is a bowl and a spoon!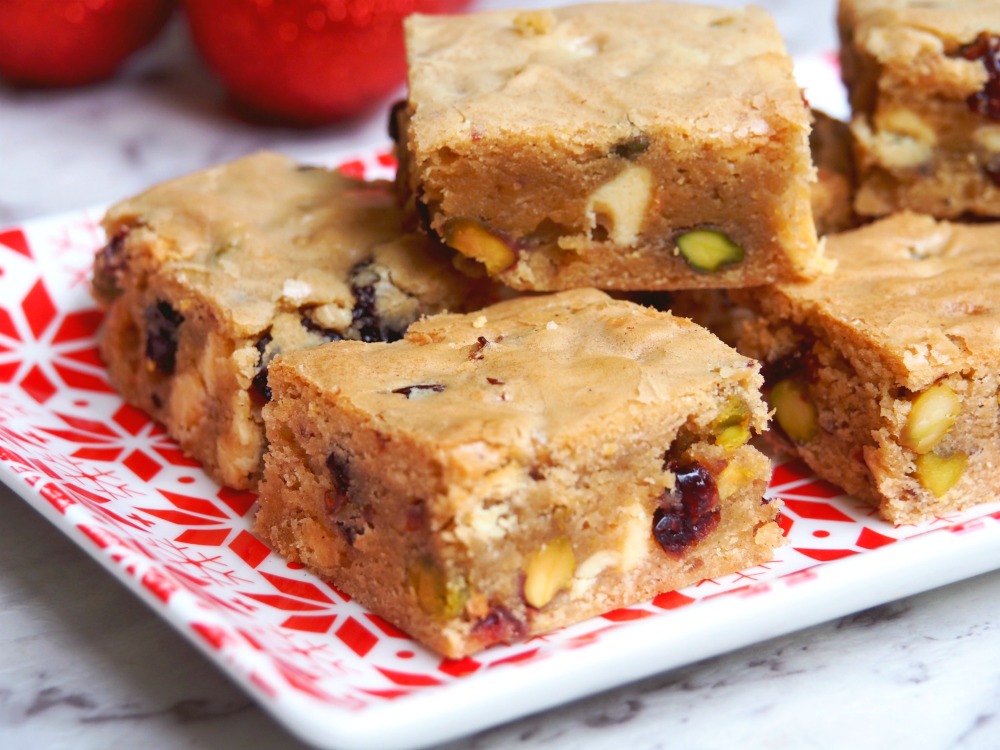 This is one of the first recipes I ever posted and is still one of my all time favourite bakes – it's a real hardy perennial! It's dairy free and downright delicious.
I know pumpkin and date sounds so wrong but trust me, it tastes so right. In fact, pumpkin is one of my favourite baking ingredients and to prove it, I have quite the selection of pumpkin cake recipes!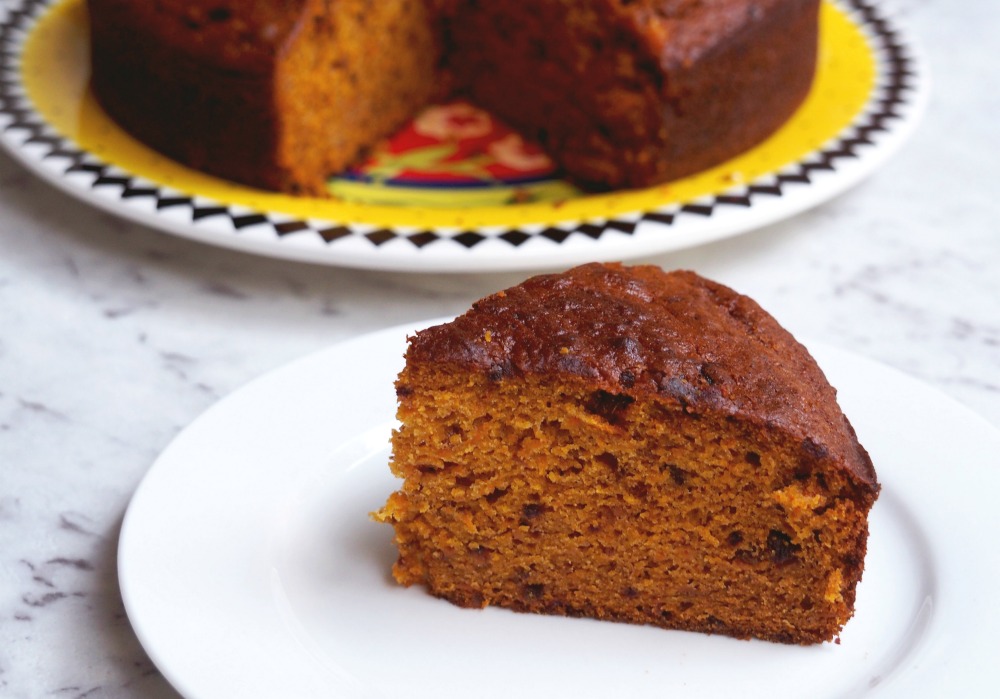 So that's what's been cooking in my kitchen, what's been cooking in yours? Are you a sweet or savoury person? And what's your favourite baking ingredient?