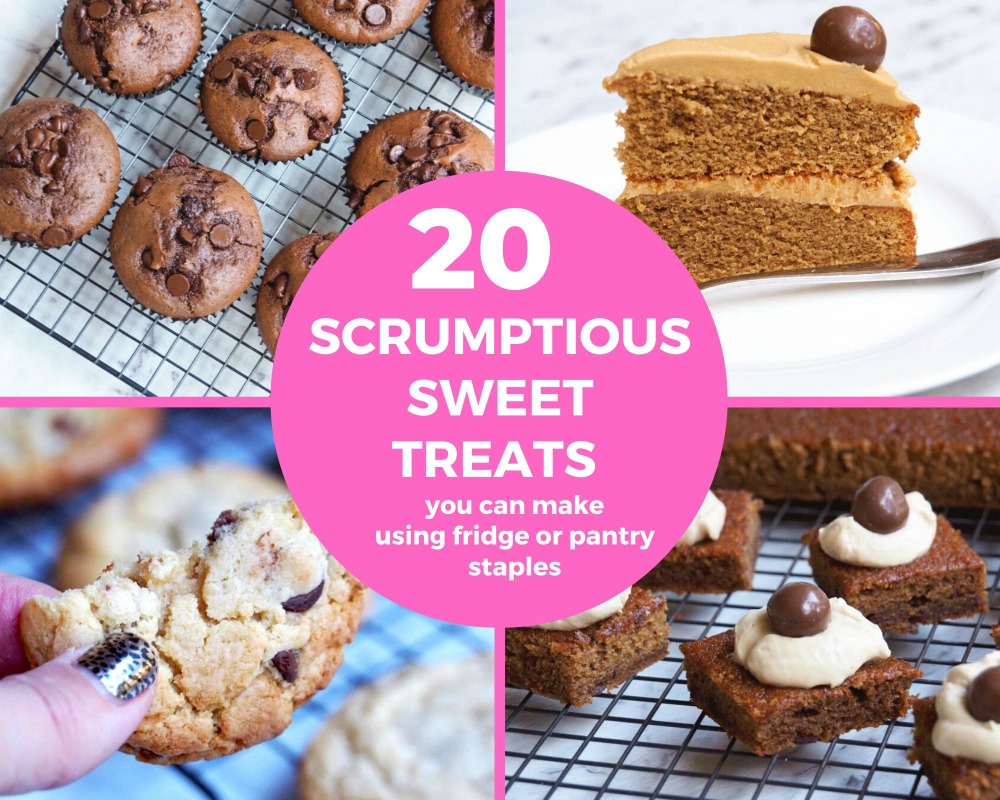 With just a few basics from your fridge and pantry, you can make a scrumptious selection of sweet treats including cakes, cookies and slices.
Last week I shared 20 delicious dishes that you can make from pantry and freezer staples but this post is all about the sweet treats!
I like to bake my feelings, especially feelings of the anxious kind. I think coronanxiety is totally a thing and I don't know about you but mine is off the charts.
Baking won't make the world better but it will make me feel better, especially if I get to share some of the fruits of my labour with neighbours and friends because sharing is caring, right?!
The supermarket stocks here are seriously scant to say the least so I raided my pantry and trawled the archives to create a recipe collection that uses just a handful of fridge and pantry staples.
This recipe round up has something for everyone – cookies to cakes and slices to muffins with dairy, egg and gluten free options so everyone can have their cake (cookie or slice) and eat it!
I hope you find something to tickle your fancy, that you get to bake your feelings and that you stay safe and well. Think of this post as one big virtual hug… Because social distance and all that!
What are your go-to pantry staples? Do you like to bake your feelings too?
I've included this list of fridge, freezer and pantry staples – even with a handful of these ingredients, you'll be able to whip up some quick, easy and delicious teatime treats!
Pantry
Almonds, ground
Baking powder
Bicarbonate of soda
Biscuits, for example, Marie
Butter
Brown sugar
Caster sugar
Choc chips, milk and/or dark
Chocolate, dark
Coconut, desiccated and/or shredded
Coffee, instant
Condensed milk (NOT skim)
Cornflakes
Dates, dried and pitted
Egg
Golden syrup
Ginger, ground
Icing sugar
Maltesers (optional)
Mixed Spice
Olive oil (not extra virgin)
Plain flour
Rolled oats
Self-raising flour
Vanilla essence
Vegetable oil
Walnuts
White vinegar
Fridge
Butter (or soy margarine if dairy-free)
Milk (or preferred non dairy alternative)
Lemons
Freezer
Frozen puff pastry sheets
Biscuits and Cookies
Everyone will love these caramelly crunchy cornflakey cookies and they're so easy to make with or without a Thermomix.
Similar and also scrumptious are these Cranberry and White Chocolate Cornflake Biscuits.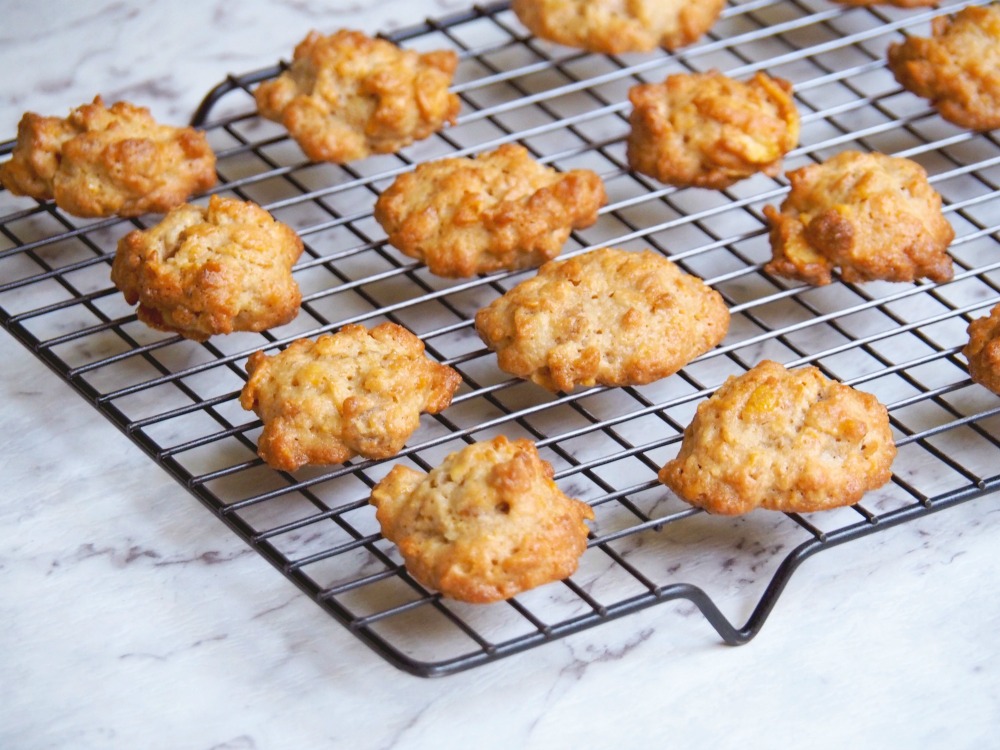 These cookies are perfect for the impatient baker because not only are they melt and mix, so you don't have to wait for the butter to soften, you don't have to refrigerate the dough either. Winning!
If you have choc chips to spare you might want to check out these other mouth watering choc chip recipes.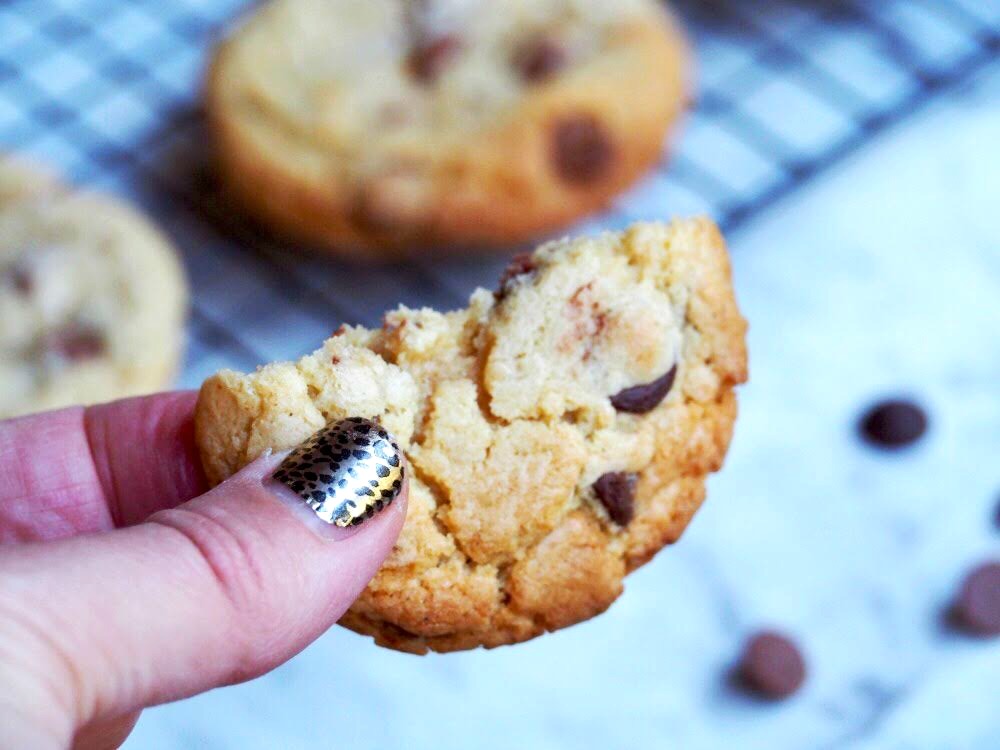 These are for the sticky date lovers! If you love Sticky Date Pudding , you'll love these Sticky Date Cookies.
For more sticky date inspiration, check out my Sticky Date Recipe Collection – including slices, cheesecakes and even banana bread!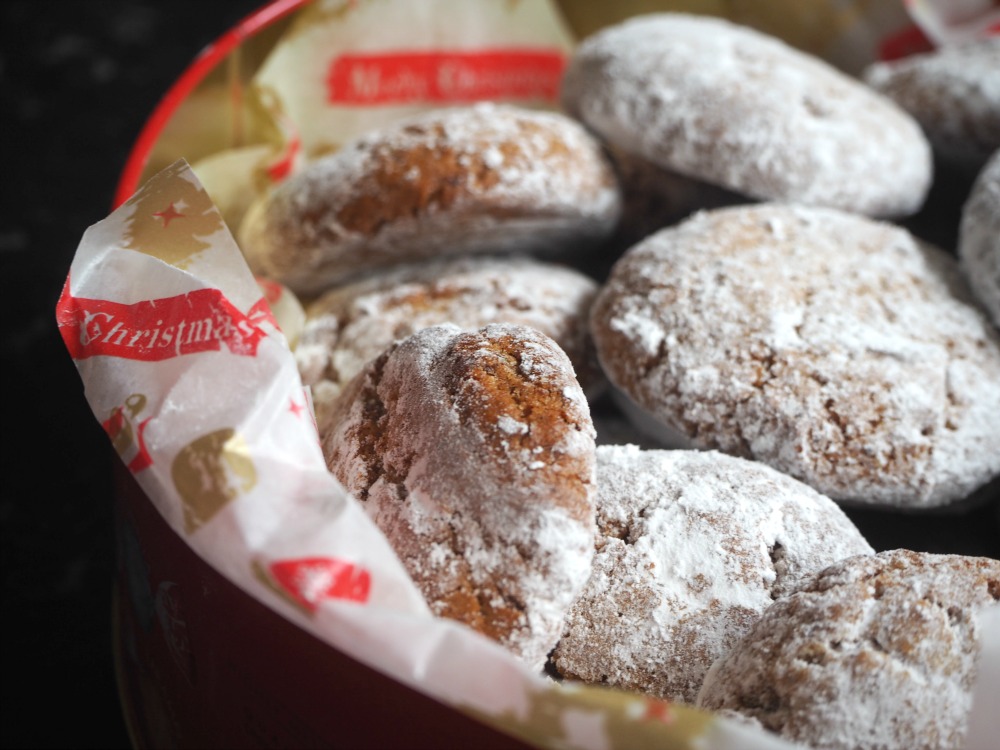 If you love peanut butter, you'll love this reader recipe because these cookies are every peanut butter lover's dream. You can make these with crunchy or smooth peanut butter and everyone will go nuts for them.
For more peanut butter inspo, check out these Super Nutty Peanut Butter Brownies, Peanut Butter Banana Rocky Road and these Peanut Butter and Almond Cookies.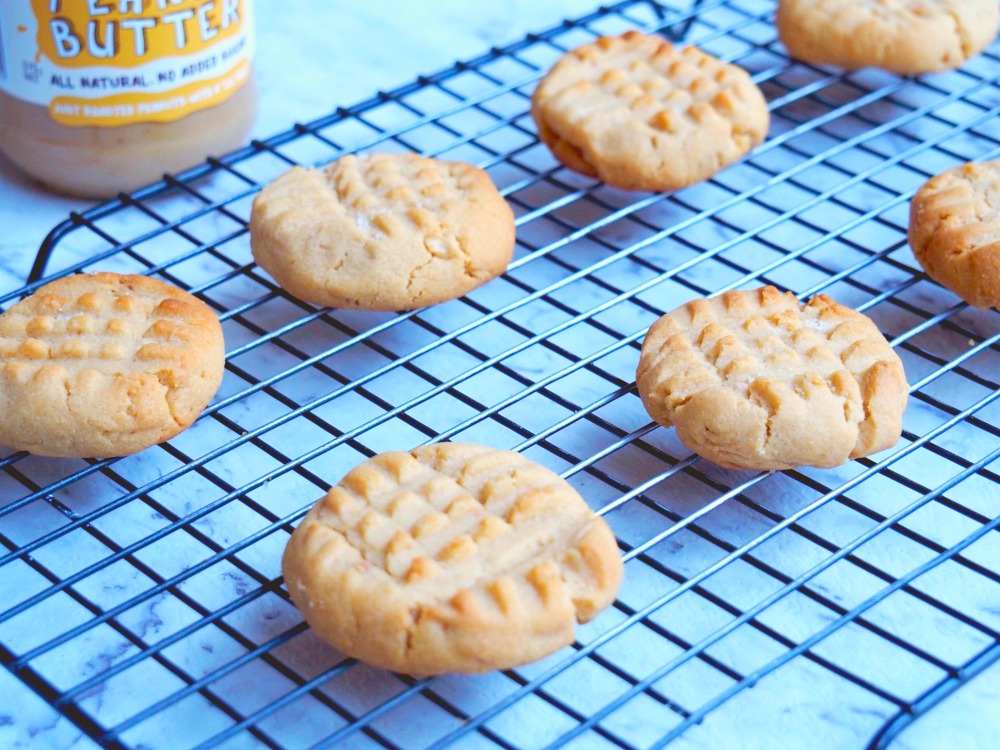 It's the self-raising flour in Ali's recipe that puts these Anzac Biscuits in a league of their own. They're quick, easy and scrum-diddly-umptious.
I'm quite obsessed with all things Anzac and if you want the Anzac flavour in a slice, muffin or even a blondie, then check out my extensive Anzac recipe collection.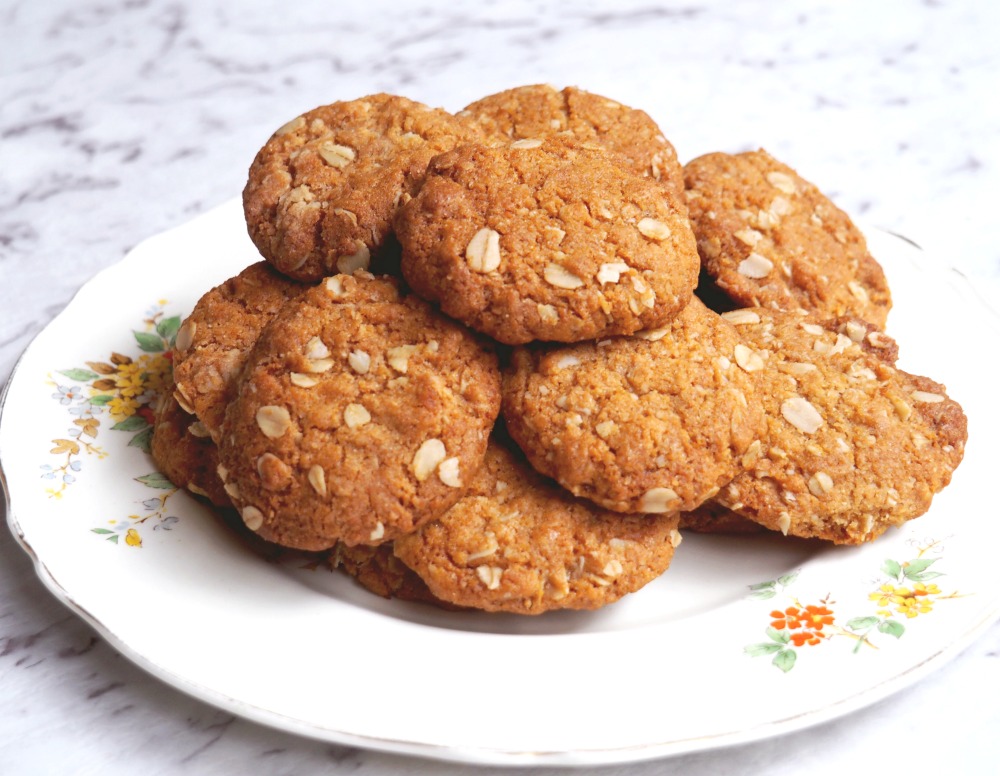 Slices
With it's delicious combination of oats, walnuts and coffee, this slice is oats so good!
If you like baking with oats, check out my recipe for Flapjacks, these Apple and Cranberry Breakfast Cookies and these Chewy Carrot, Oat and Walnut Slice.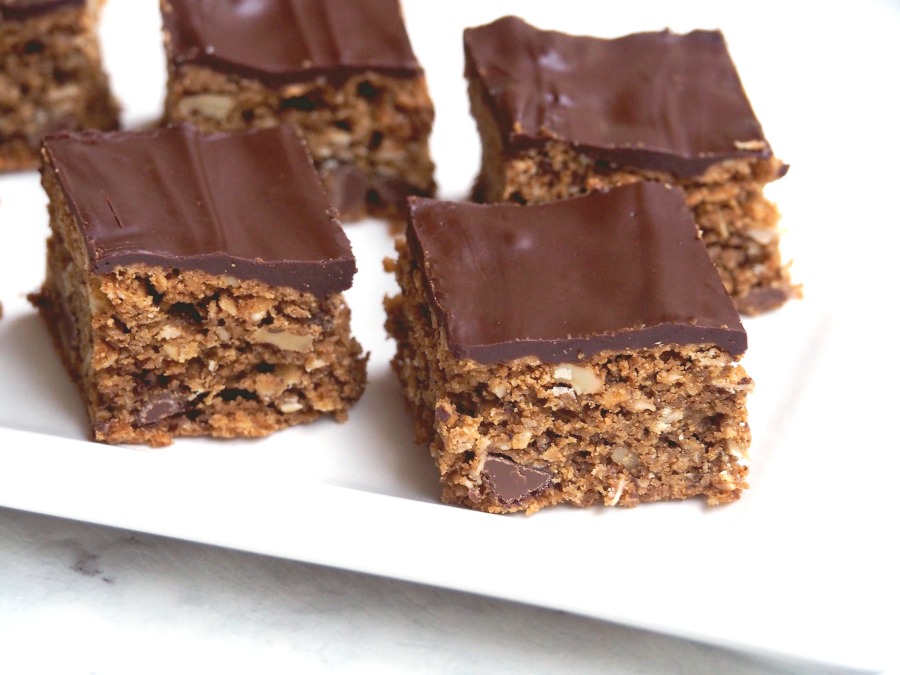 This scrumptious slice is quick, easy and totally delicious. It uses oil instead of butter making the slice dairy free and all kinds of delicious!
If you're nuts about nuts, check out the recipe for my Date and Macadamia Slice.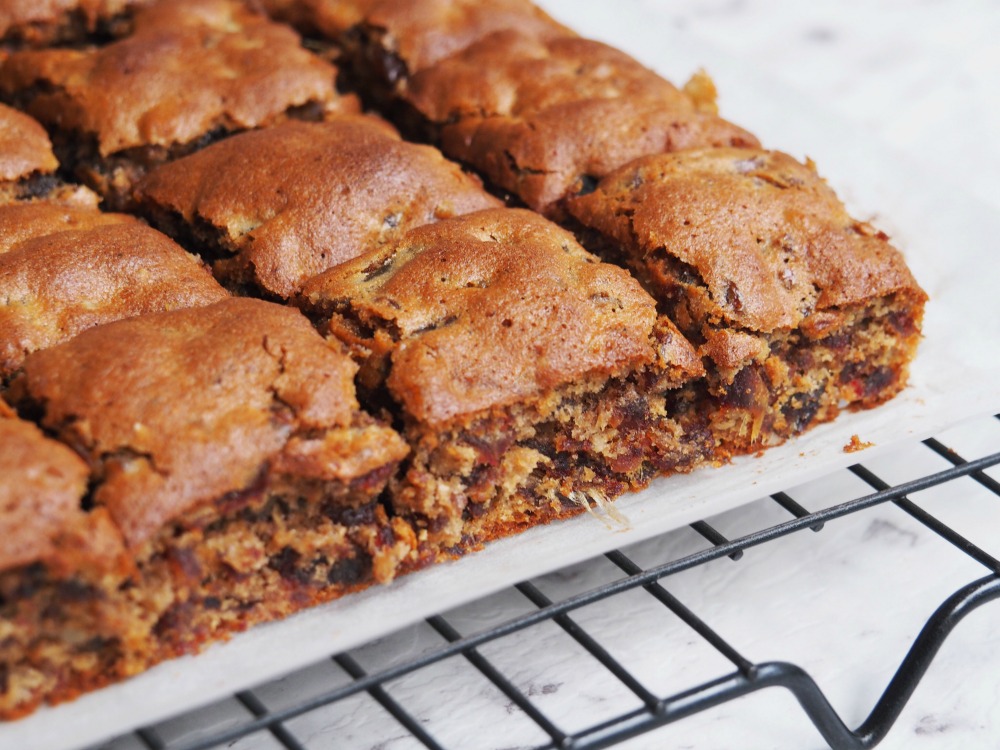 This no bake slice is a super economical and delicious alternative to Hedgehog Slice. This slice is very forgiving, you can mix it up by skipping or substituting different types of nuts, adding dried fruit for a chewier texture and/or using your favourite type of biscuit.
If you want a more traditional Hedgehog Slice with chocolate and condensed milk, check out my recipe for Hedgehog Slice.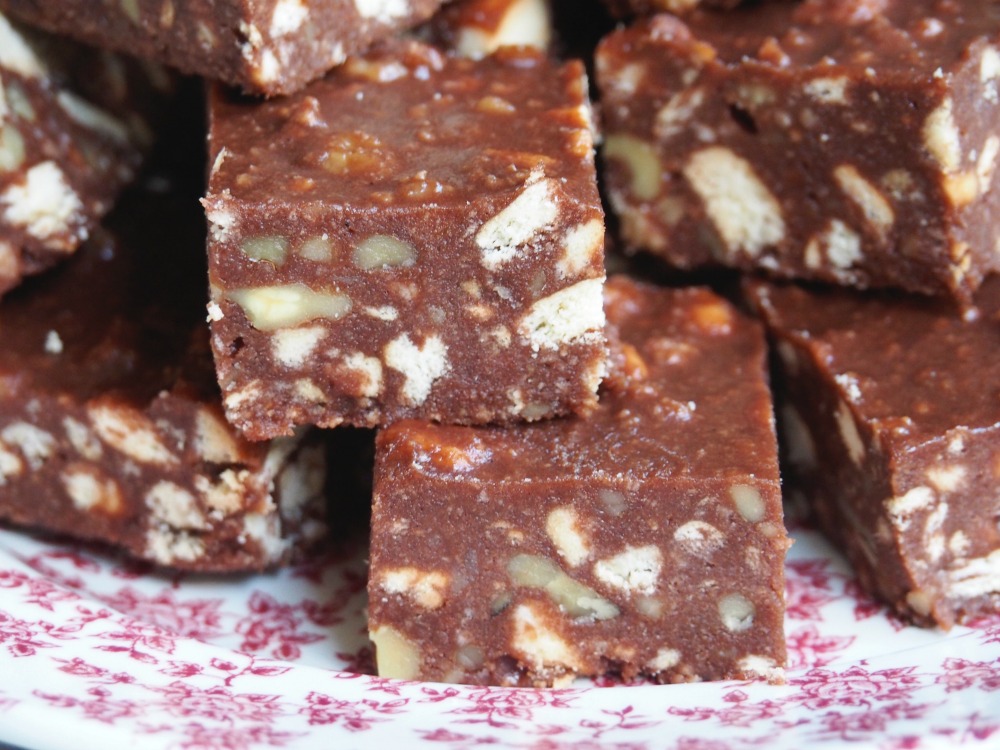 This old skool slice is the business – a crumbly, buttery shortbread base topped off with a lightly spiced icing – and it's egg-free too!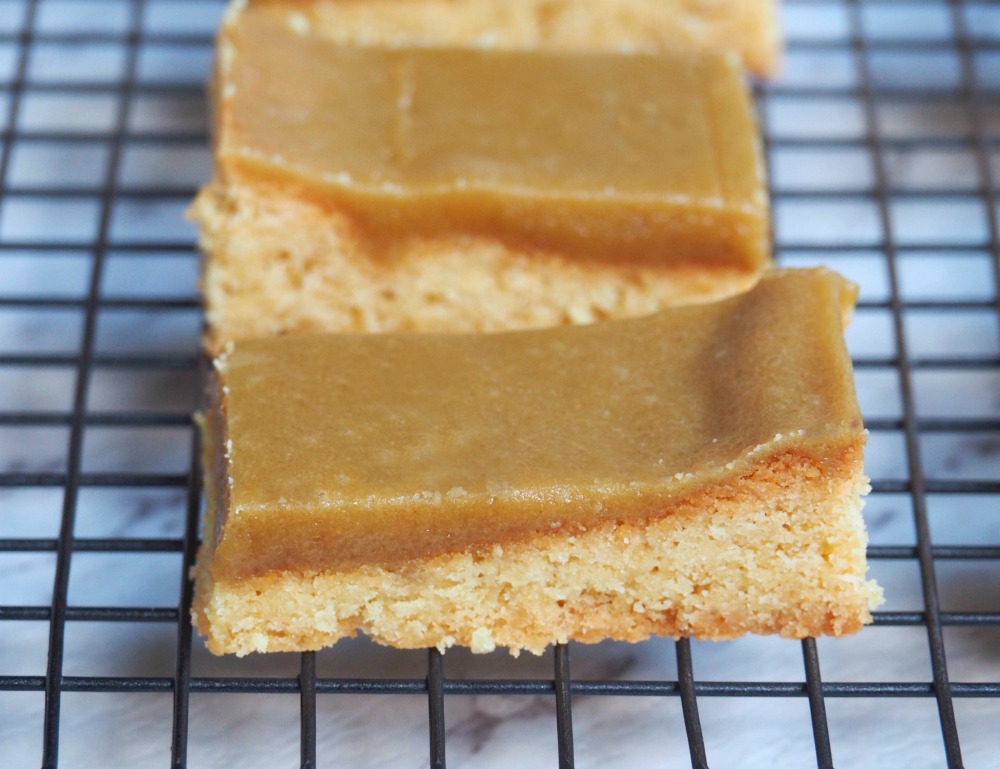 This jam-tastic slice uses a handful of store cupboard ingredients and is quick, cheap and simple to make. Just grab some oats, butter and your favourite jam and off you go!
If you like this, you'll love this Very Berry Coconut Slice.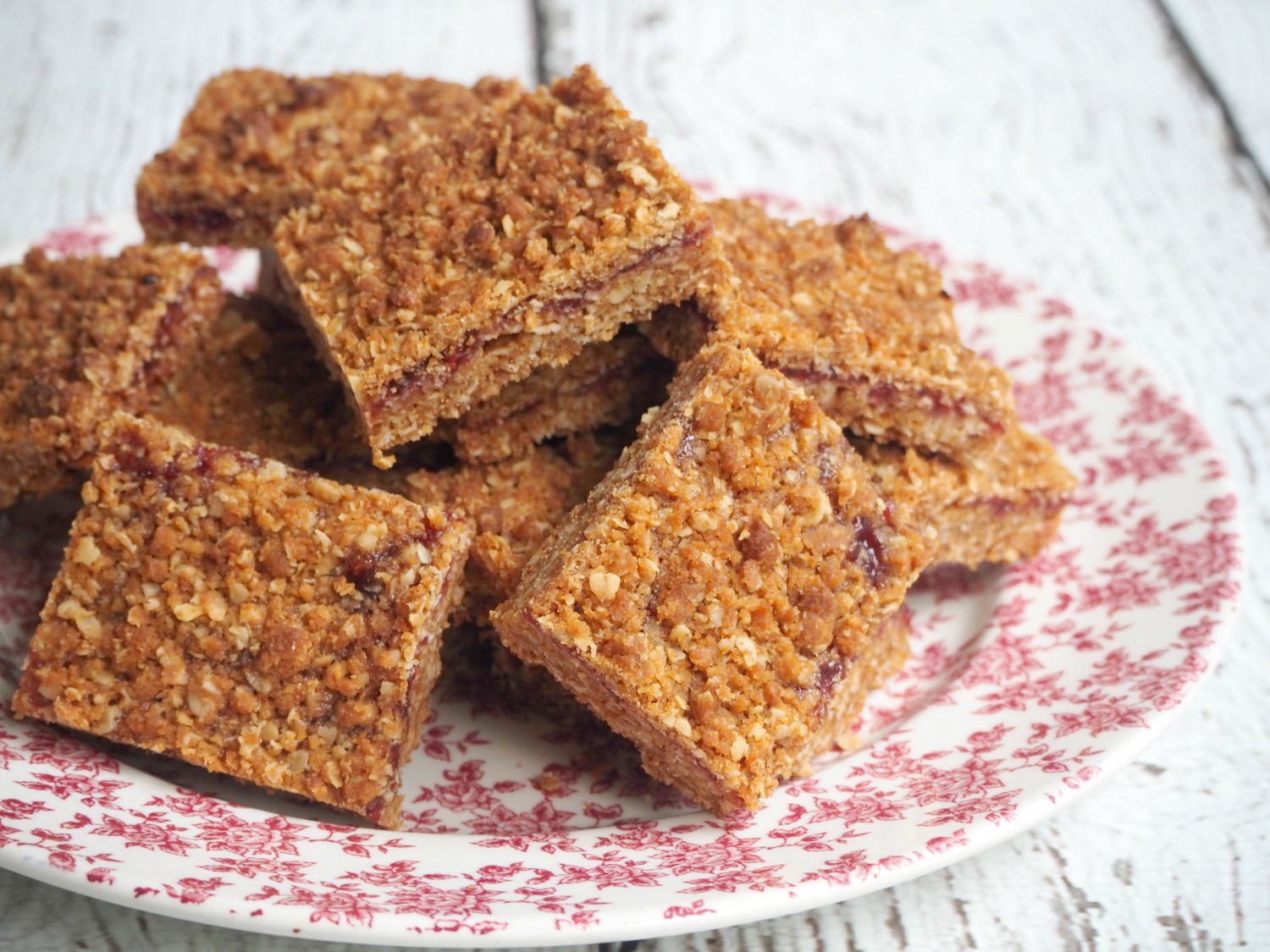 This slice is truly irresistible – an ANZAC biscuit base, golden caramel middle and Anzac crumble topping – it's the ultimate teatime treat!
If you think an Anzac slice is rather nice, check out my Anzac Slice recipes.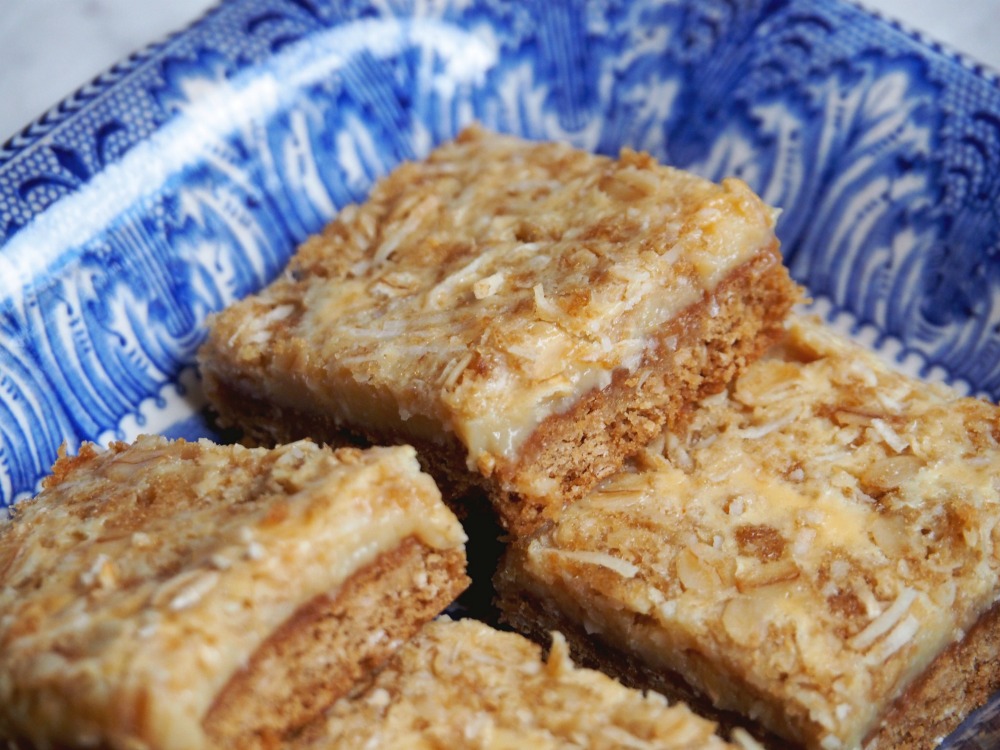 I don't want to be pushy, but you really need to add this slice to your Sticky Date repertoire. The slice itself is deliciously light and stand alone delicious but if you have some thickened cream and some Maltesers to hand, be sure to add the caramel cream because it's the tops!
For more ways with dates, check out my other date recipes.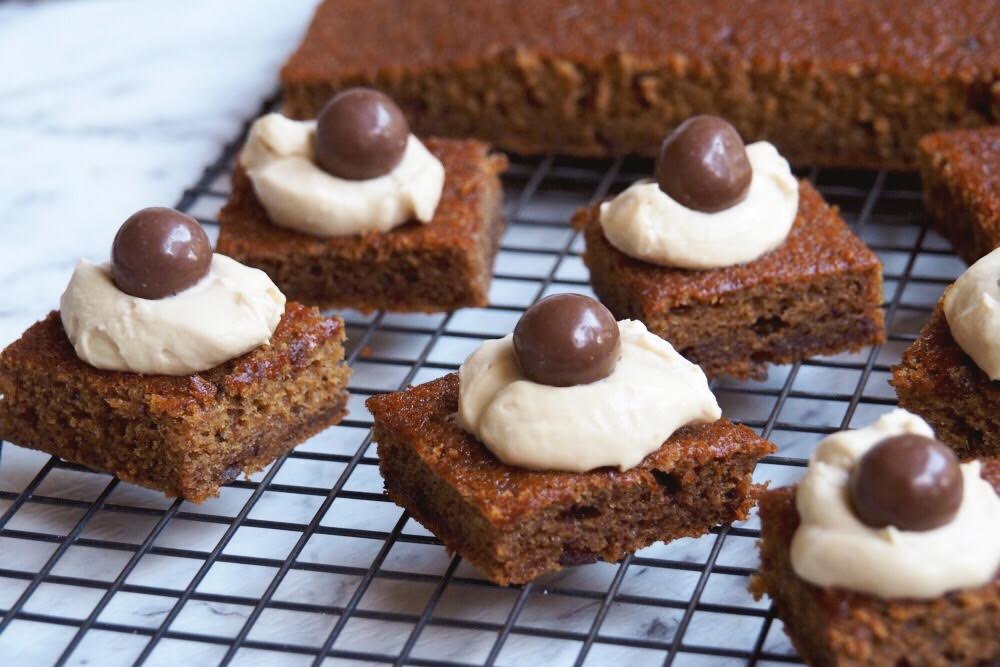 Cakes
Another reader recipe, this coffee sponge is coffeelicious! Think light coffee sponge, sandwiched together and topped with the most delectable coffee buttercream – yummy! It's always gets rave reviews from readers and for good reason.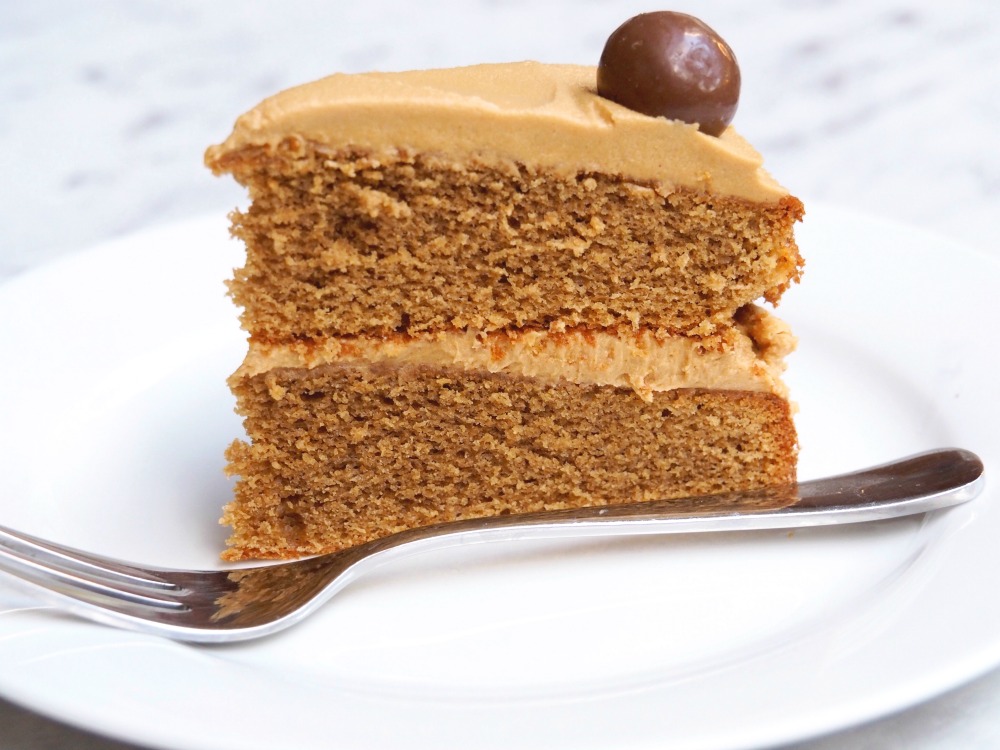 This chocolate cake is super easy, super quick and super fluffy and all you need to make it is a bowl and a whisk (or a Thermomix!) Better still, it's made with just a handful of pantry ingredients! As you can see, topped with ganache it's my go-to Easter (or any occasion) cake!
Here's some more chocolate cake recipes to tickle your fancy!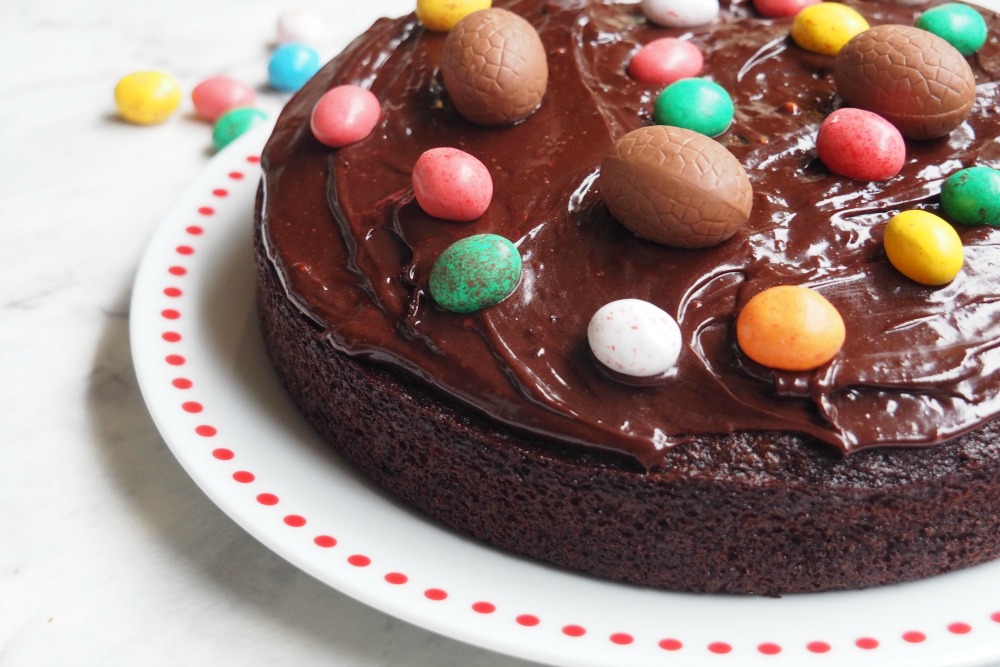 This is one of my go-to gluten-free cakes because it's so easy and delicious! Although you can make this in the Thermomix, it's so simple, all you really need is a bowl and a spoon!
If you like this, I think you'll love my Gluten-Free Lemon Drizzle Cake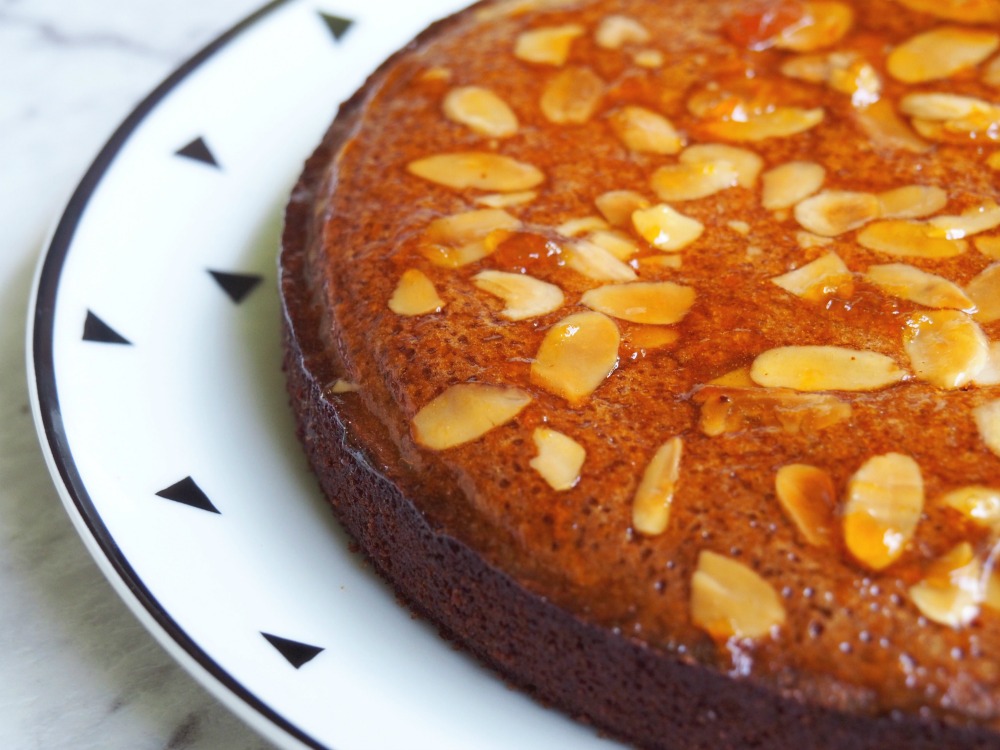 First there was Gluten-Free Lemon Drizzle Cake, then there was the Egg-Free Lemon Drizzle Cake. This delicious recipe is from my friend Cathy and it's super moist, super easy and super delicious.
I use coconut sugar in this recipe but caster sugar will work just as well. The recipe also calls for buttermilk but you can easily make your own with milk and a bit of lemon juice – so enterprising!
Incidentally, if you're looking for an egg-free biscuit, check out my godson Jack's Rosemary Biscuits.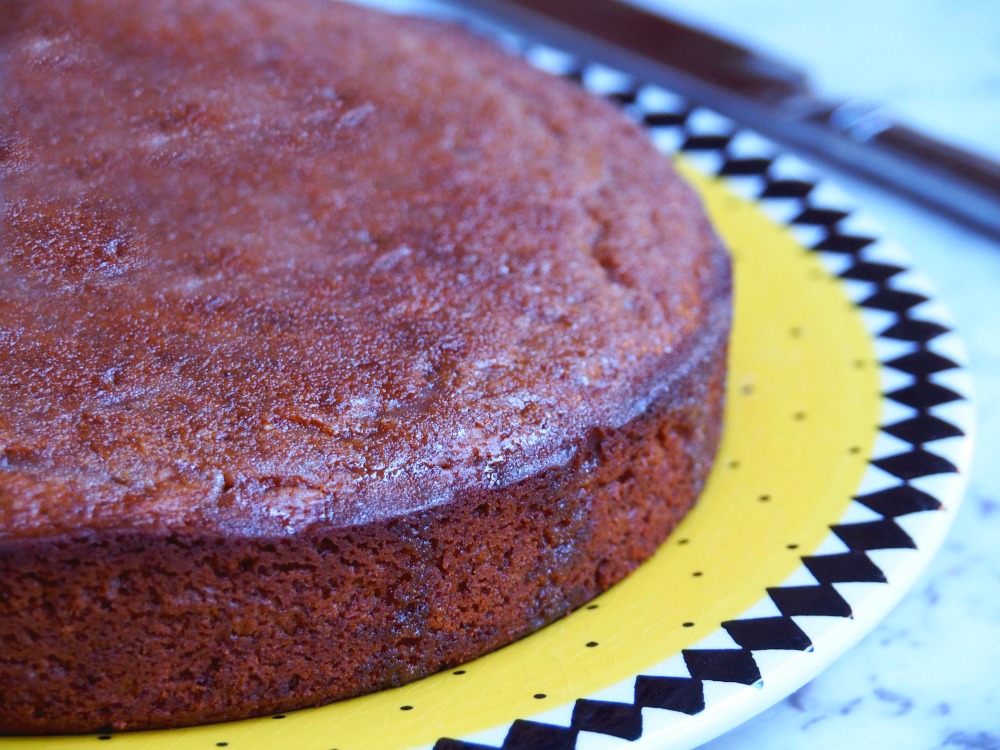 This gluten-free, dairy free recipe is like the Goldilocks of chocolate cakes, it's not too rich and it's not too heavy, it's just right! It's super versatile, equally fabulous served as dessert or as a teatime treat.
For a dairy-free chocolate cake with a twist, try this Chocolate Zucchini Cake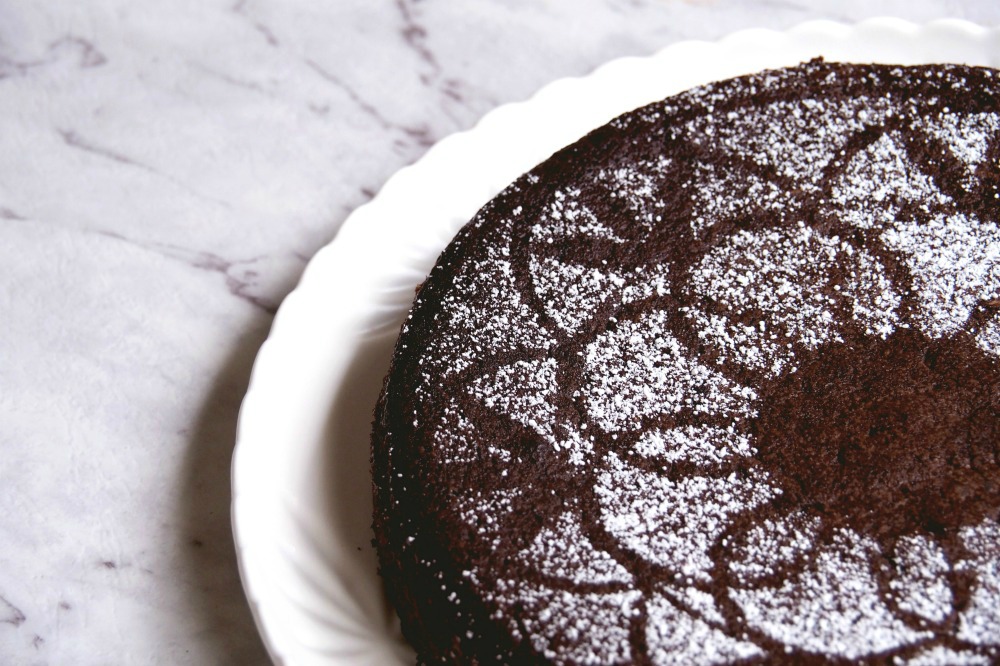 Muffins and Cupcakes
Muffins and chocolate – two of my favourite things! You can make these delicious double chocolate muffins in minutes – this recipe is so easy with or without a Thermomix!
These muffins use a handful of pantry staples and can easily be made dairy-free by swapping for your preferred choice of non-dairy milk. These are a perennial favourite in our house and never disappoint.
For more muffin loving, check out my other muffin recipes.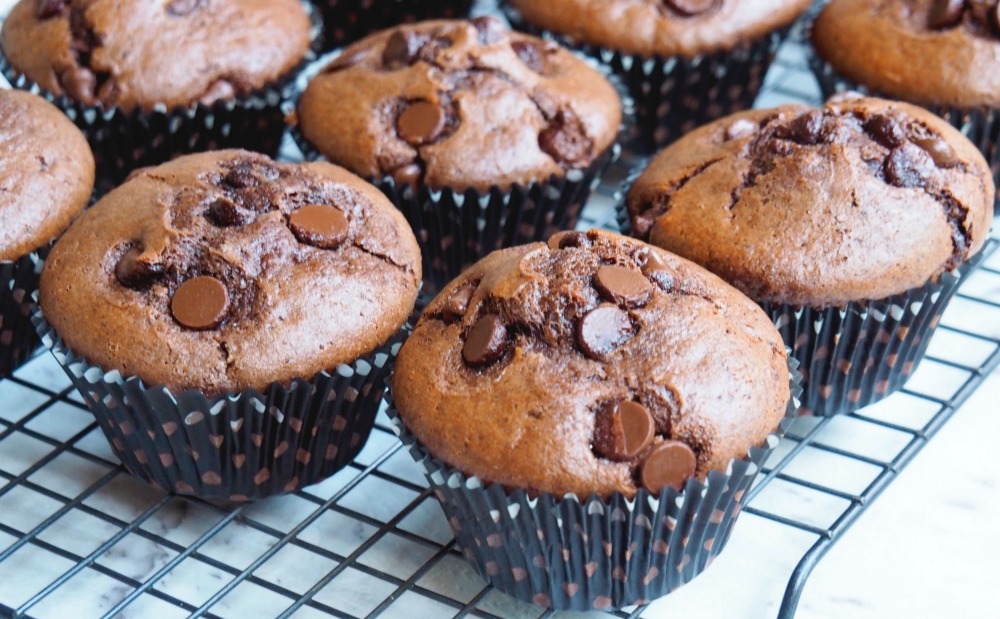 These cupcakes are vegan and allergy friendly so everyone can have their cupcake and eat it!
If you're OK with nuts and dairy but still want to skip the egg, check out these Egg Free Super Moist Chocolate Cupcakes.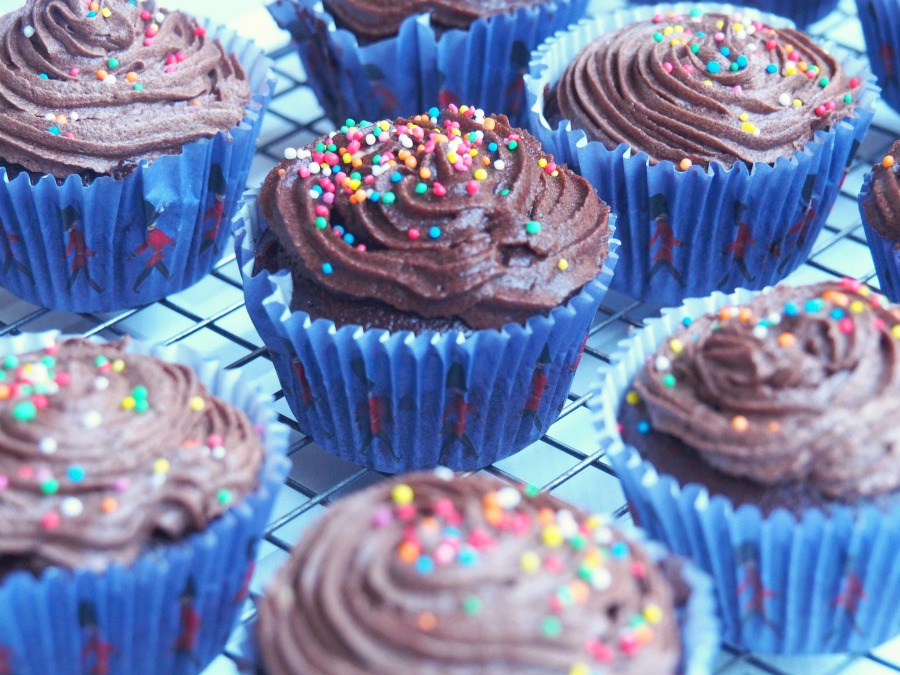 Now I know, frozen pastry isn't technically a pantry staple but it's a freezer staple so it totally counts! Seriously, these 4 ingredient pastry triangles are about the easiest and most delicious treat ever – if you don't believe me, try them for yourself!
If you don't have any frozen pastry and want to have a crack at making your own (so easy!) – I think you'll heart these Jam Tarts.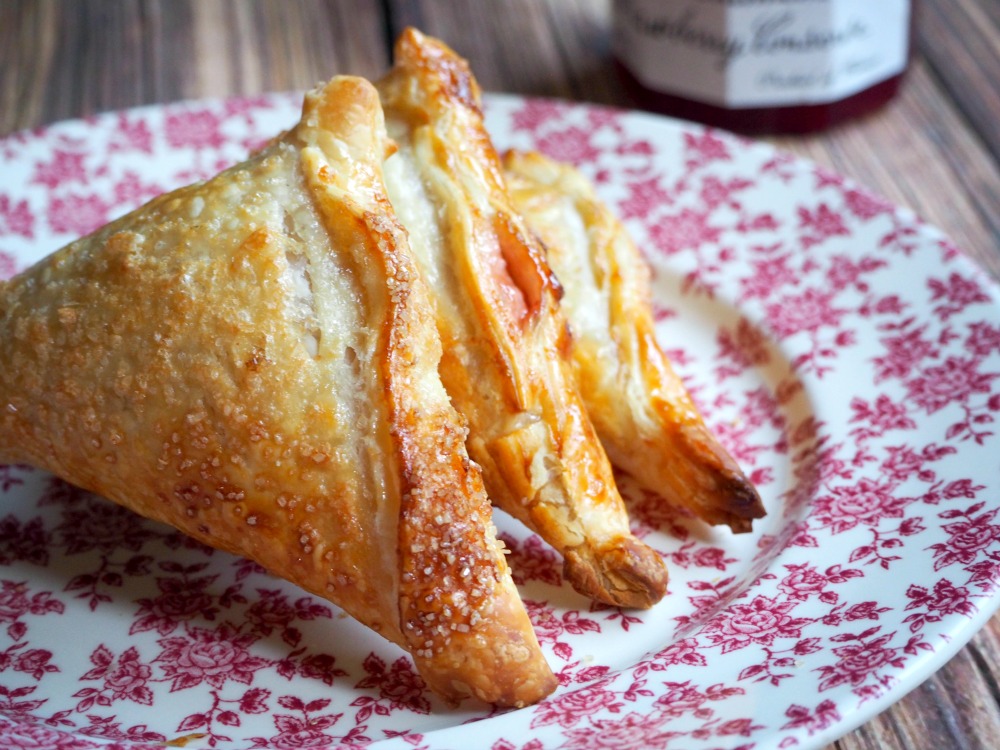 Have you got anything to add to the list?
Linking up with Denyse for Life This Week