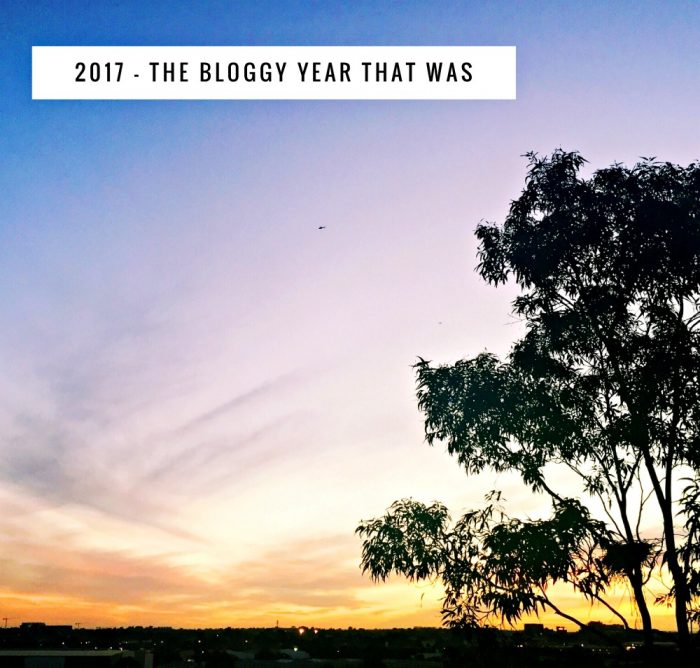 Technically, I'm still on my bloggy break but on this, the last day of the year, I couldn't help taking a sneak peek on the bloggy year that was. I wanted to look back at this past year, so that I can start to look forward to the new one. So here it is 2017 on the blog in words and pictures!
January
I kicked off the shiny, new year with a shiny, new list of 101 Things to Do in 1001 Days. I attacked the list with gusto, ticking off learning to ride a bike before the month was out.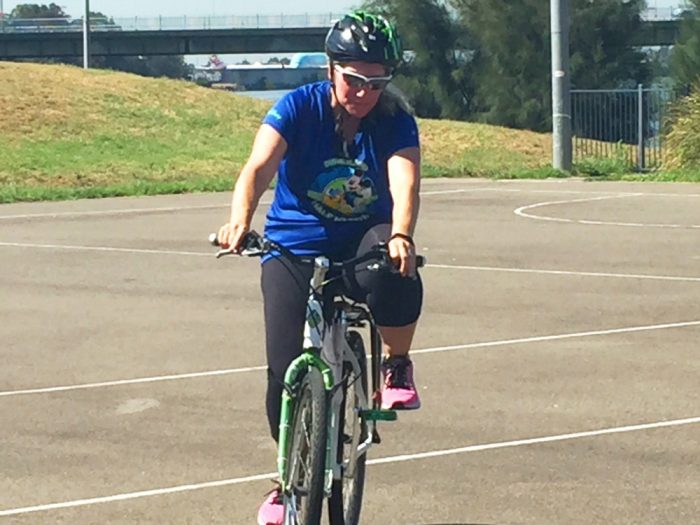 I shared my 7 Favourite Scenic Fun Runs in Sydney although we took a runcation to Hobart to run the 10K at the Cadbury Marathon.
I started in the kitchen as I meant to go on with a smorgasboard of delicious. There were Halloumi Stuffed Capsicums, Caramelised Lime Prawns and these cute and yummy Raisin and Walnut Mini Banana Loaves. However, these Melt and Mix Chocolate Chip Cookies were the far and away favourite of the January recipes. If you try them, you'll taste why!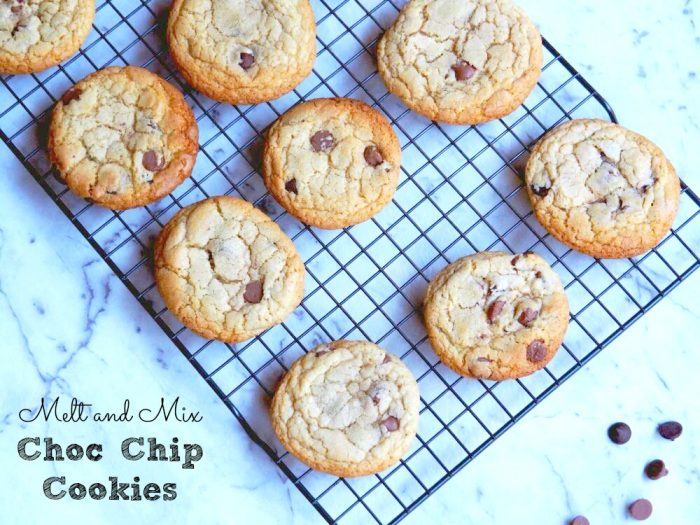 February
In February, we celebrated our 10th wedding anniversary (double digits!) with a weekend in Melbourne!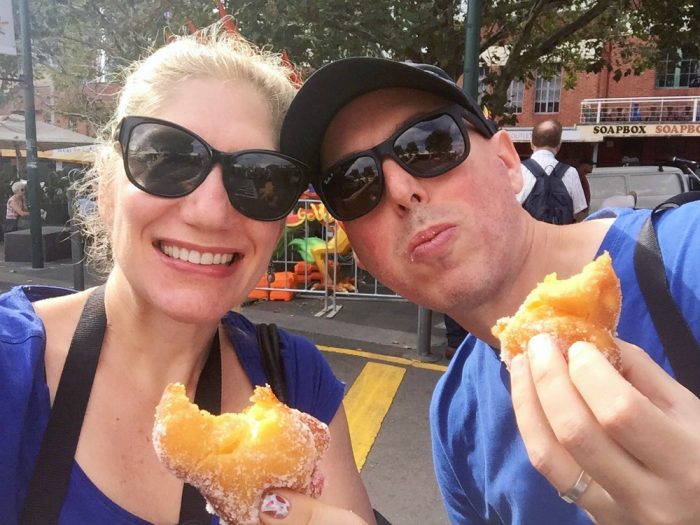 Back at the ranch, I played The Minimalist Game and decluttered like a boss. On the blog, I shared my 9 Favourite Things to See and Do in Toronto. 
It was a busy month in the kitchen, I made this Super Simple M & M Slice, Banana Choc Chip Muffins and this Layered Chicken Taco Salad.
However, it was this  Pumpkin and Feta Impossible Pie that proved impossibly popular. I'm not surprised, because it's impossibly good!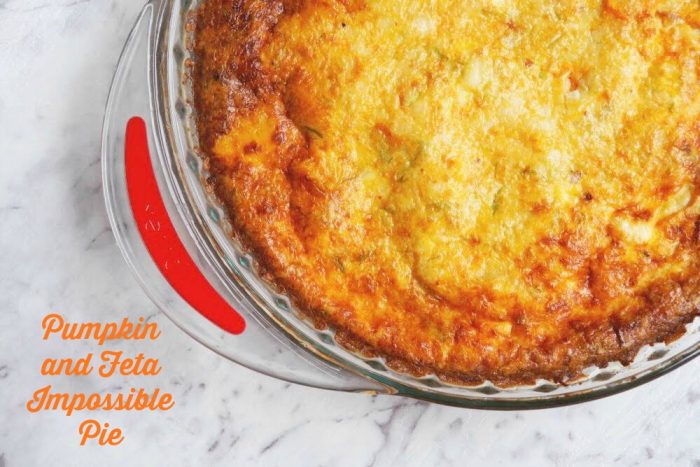 March
I had a cold that I couldn't lose in March but Auntie Sandra's Champion Chicken Soup and a lorry load of dumplings were great antidotes. I had the pleasure of seeing Adele live, hosted Mochi Elliot for her first doggy sleep over, spilled the beans on my expat story and shared my 7 tips and tricks for finding the perfect Air B and B.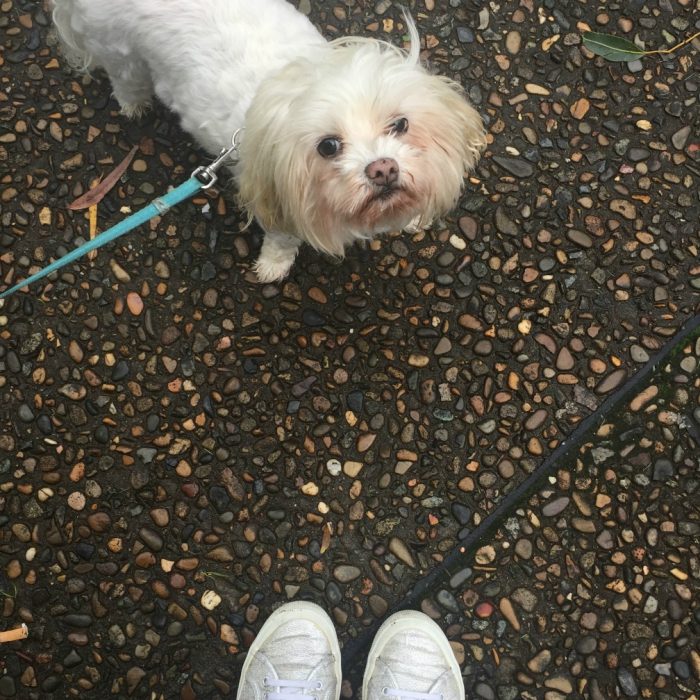 I got very egg-cited about Easter and shared my recipes for this Mini Egg Fudge and these Easter Mini Oreo Cheesecakes.
However, March will go down as  the month when I was mad for pesto. First there was the Pesto and Rocket Pizza, then there were the Cheesy Cauliflower Pesto Bites and let's not forget the Pesto and Cheddar Loaf. This savoury loaf was one of the most popular recipes on the blog this year and is one of our all time favourites. We always have some slices stashed in the freezer and it's a regular feature in our lunch boxes.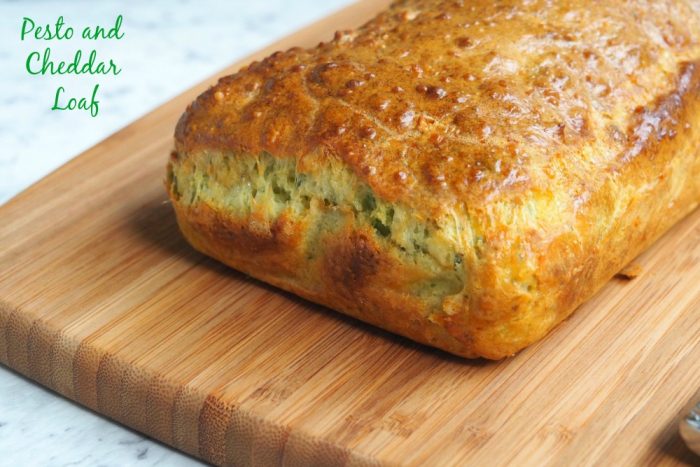 April 
We had an eggcellent Easter and then went to Canberra for the Australian Running Festival 10k and had a weekend full of jolly.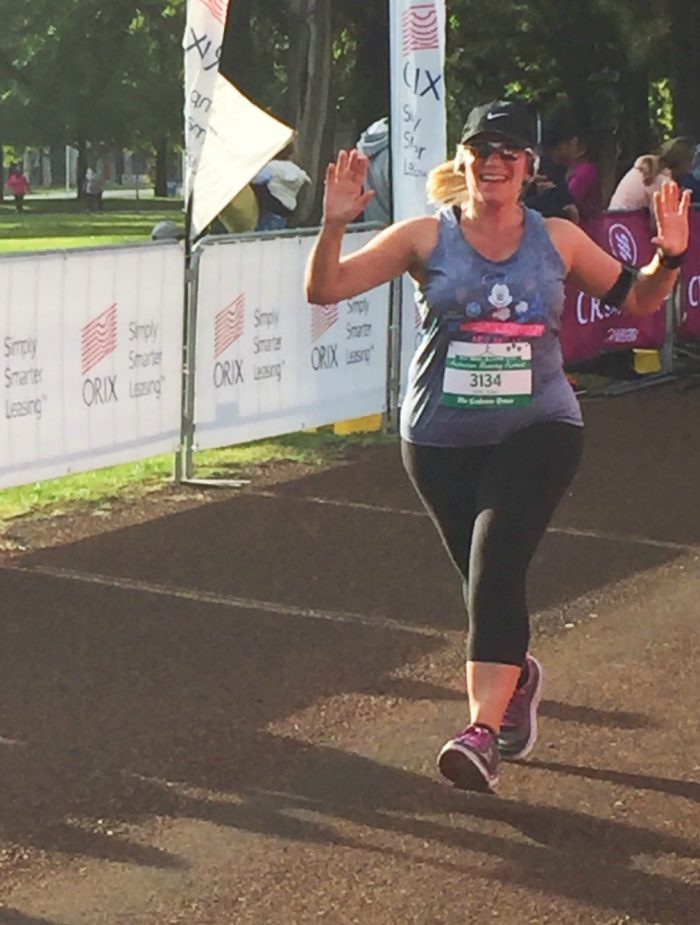 I shared 10 Things to See and Do in Vancouver, asked inspiring women what their mothers taught them and this Fully Loaded Easter Rocky Road seemed to tickle everybody's fancy.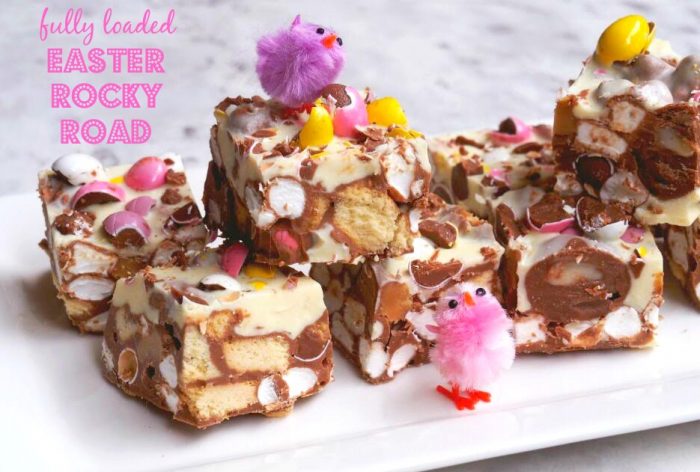 I fell in love with my lunch box and my Easy and Healthy Lunch Box Ideas for grown ups was the most popular post on the blog this year – if you're looking for some lunch box inspiration – this post is for you!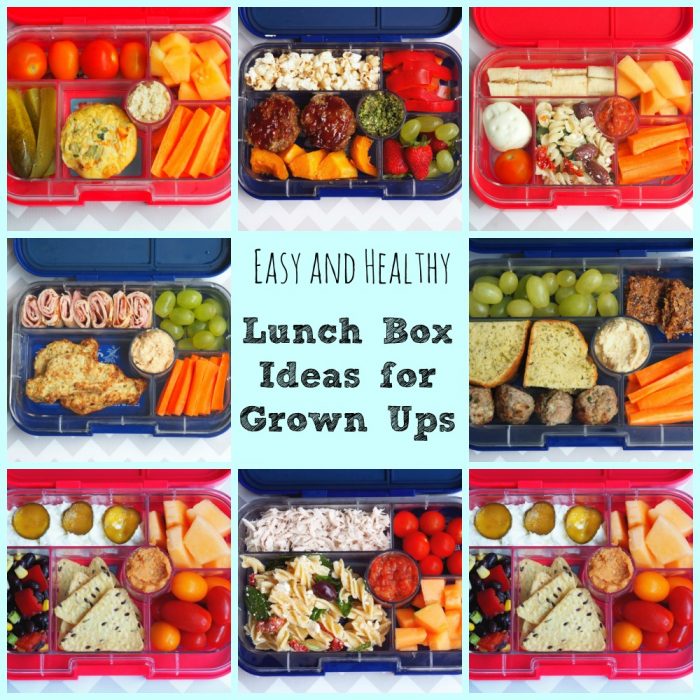 May
My mum had been pretty poorly since Christmas 2016 so it was a relief to finally get to the mother country and be by her side. In the kitchen, my pesto obsession continued with Pesto Chicken Meatballs and this Crumbed Pesto Chicken – like chicken schnitzel, but next level!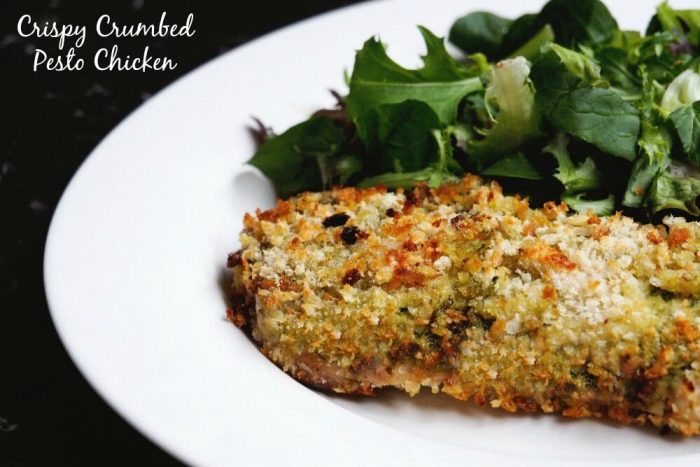 On the blog, I was delighted to introduce you to Kate and bring the She's So Inspiring series back to the blog. I also got to interview Geoff, The Man Behind Bombolini Doughnuts, shared 8 Places to Eat in Downtown San Francisco and 7 Aisles to Love in the British Supermarket. 
Off the blog, I appreciated the time I got to spend with my mum, friends and family including Calvin the Wonder Dog and his extensive wardrobe of canine couture.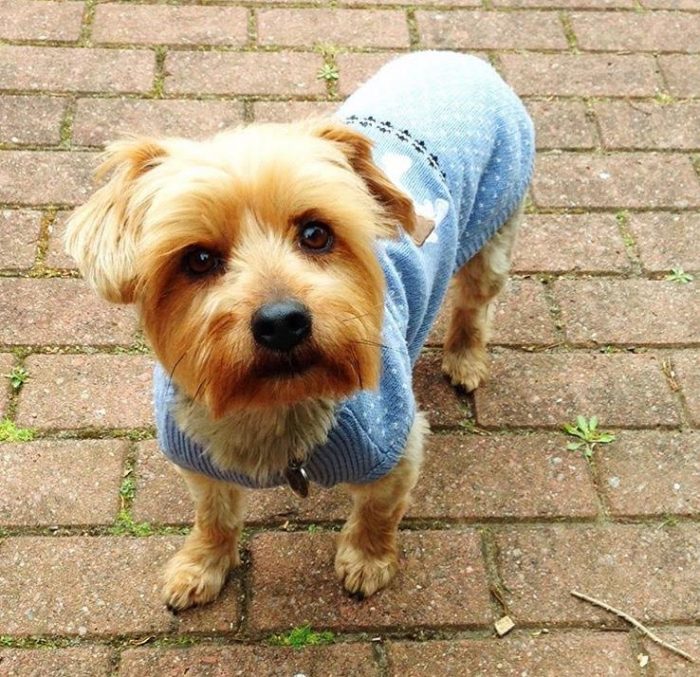 June
In June, I was back on Australian Terra Firma. We took a road trip up to Newcastle, enjoyed Vivid and ran the 10k in the Neuroblastoma Run 2 Cure. I introduced you to Gabriella – she really is so inspiring!
It was with great regret that we shut up shop at the Ultimate Rabbit Hole. It was a lovely link up while it lasted but I can't deny it, I love having my weekends back.
I shared How To Make a Moana Birthday Cake – this is the cake which earned David his AKA title "Cake Boss." This cake is show-stoppingly good, tastes awesome and is super easy to make. Don't believe me? Let me show you how!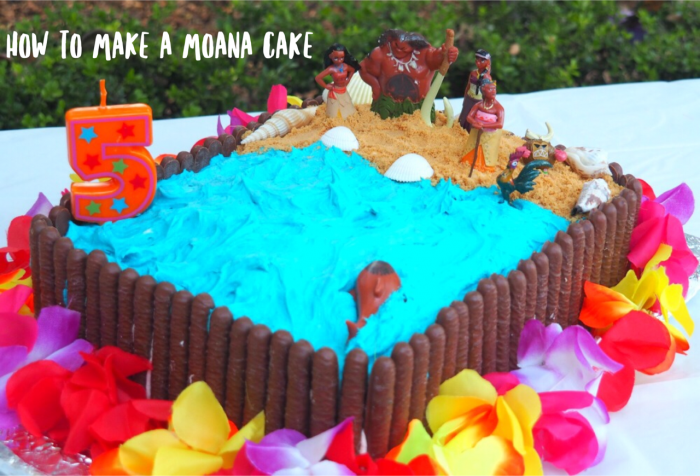 I took my sticky date obsession to a whole new level with this Sticky Date Slice and as my neighbour so kindly gave me limes and lemons, I made a cake, this Lemon and Lime Loaf with Crunchy Topping. It's sublime! Ha, see what I did there?!
These Mini Ham, Spinach and Cottage Cheese Frittatas were one of the most popular recipes on the blog and in our kitchen this year.  They're healthy, delicious make a bonza brekkie, go great in a lunch box and make a scrumptious supper served with a side of salad too.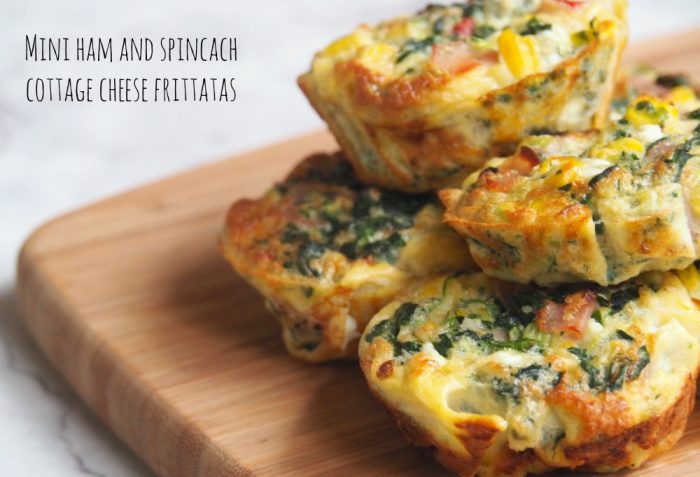 July
July was a month of epic fun – I celebrated my birthday by running the Sydney Harbour 10k and with an amazing cake that David had made. (I wasn't joking when I said he was the Cake Boss.)  As we both have birthdays in July, we stretched the Birthday Festival out the whole month long and celebrated Christmas in July (complete with tree,) because in for a penny, in for a pound, that's what I say!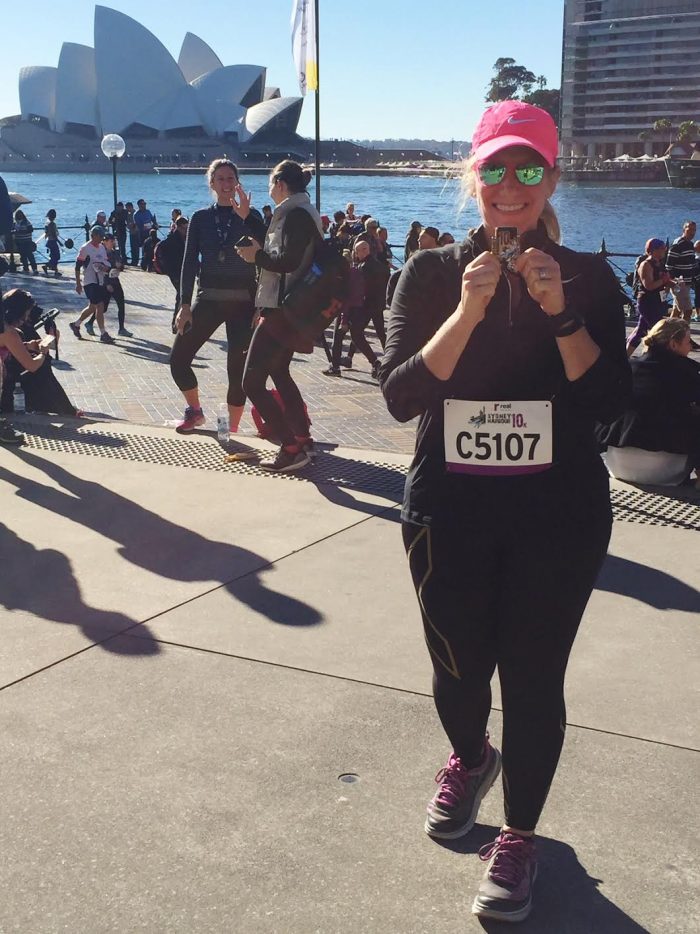 On the blog, I shared my 7 Tips For Coping With a Cancer Diagnosis, 10 Big Things In and Around Newcastle and my personal favourite, 7 Game Changing Food Documentaries. It was my honour to be able to introduce you to Robyna in the She's So Inspiring series and I was both surprised and delighted to discover I'd been nominated in the 2017 Bupa Blog Awards.
In the kitchen, it was all about Meatless Monday with this Slow Cooker Mixed Bean Chilli, this Lentil Bolognese and these Giant Baked Beans (because size does matter!)
The sweet treats stole the show though, this Coconut Lime Slice  was the most popular recipe of the month!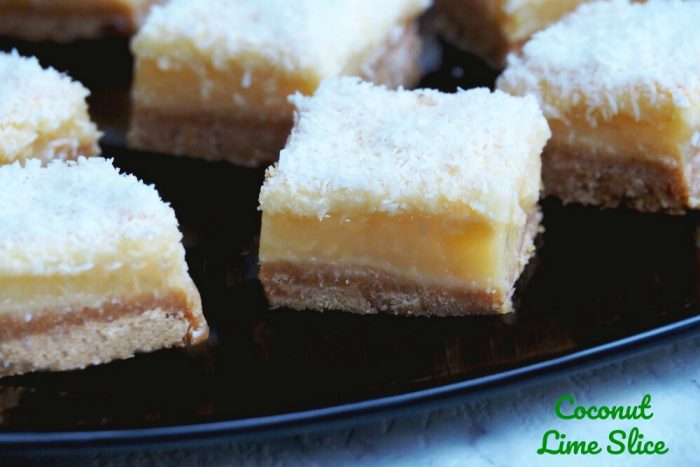 August
By August we were in full holiday planning mode and counting down to the Disneyland Half Marathon. There was much costume making, restaurant booking and holiday shopping but it was all worth it in the end!
We celebrated my godson's 3rd birthday with a Lion Guard Cake, and shared the how to on the blog. If we can do it, you can do it too!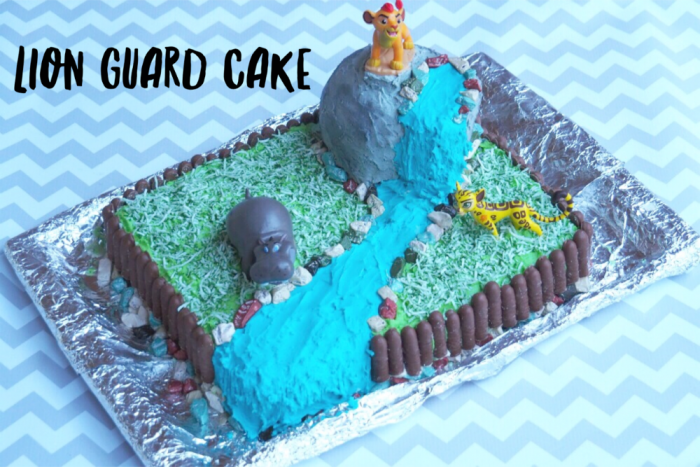 Over on the blog, I couldn't wait to introduce you to Talya, she's so inspiring! I also shared 20 Places and Things to Eat and Drink in Toronto – it's such a delicious destination. Have you been?
It was a busy month in the kitchen with these No Bake Crunchy Lunchbox Treats, Beef and Red Wine Pies and this Zucchini, Lime and Pepita Loaf. 
However, this  Thermomix Tomato Pasta Sauce totally stole the show. It's super yum and super versatile, we use it not just to stir through pasta, but also as a base for  lasagne and pasta bakes  and it makes a yummy pizza topping too. I promise to work on the stove top version for 2018!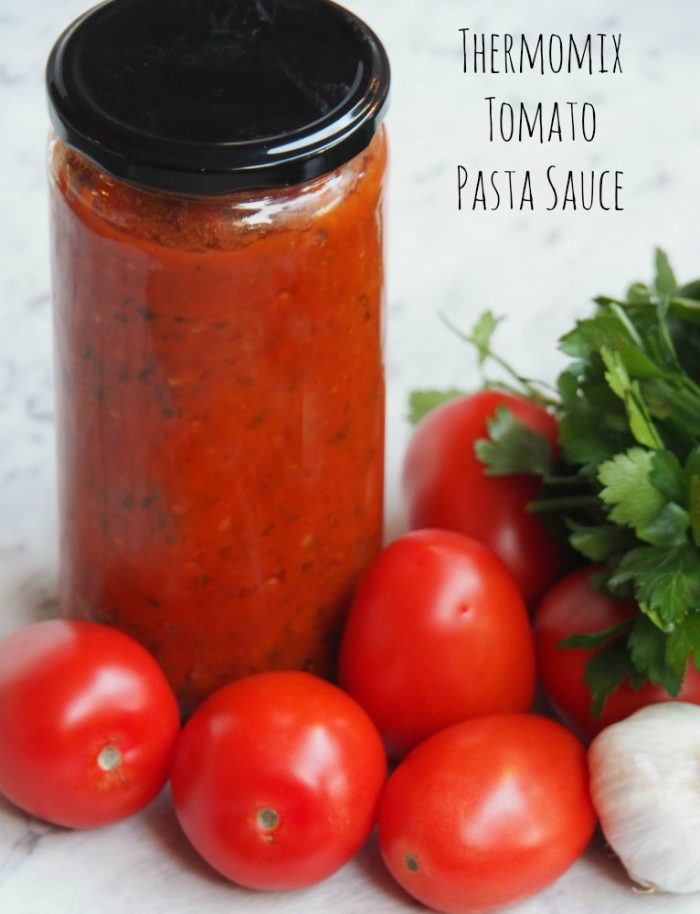 September
In September we went on an epic trip around the States that took us to Disneyland, San Diego, Waikiki  and San Francisco.  There were so many highlights but running Disney was hard to beat – dressing up in our fancy running gear and running 5k, 10k and a half marathon on 3 consecutive days. YASSSS!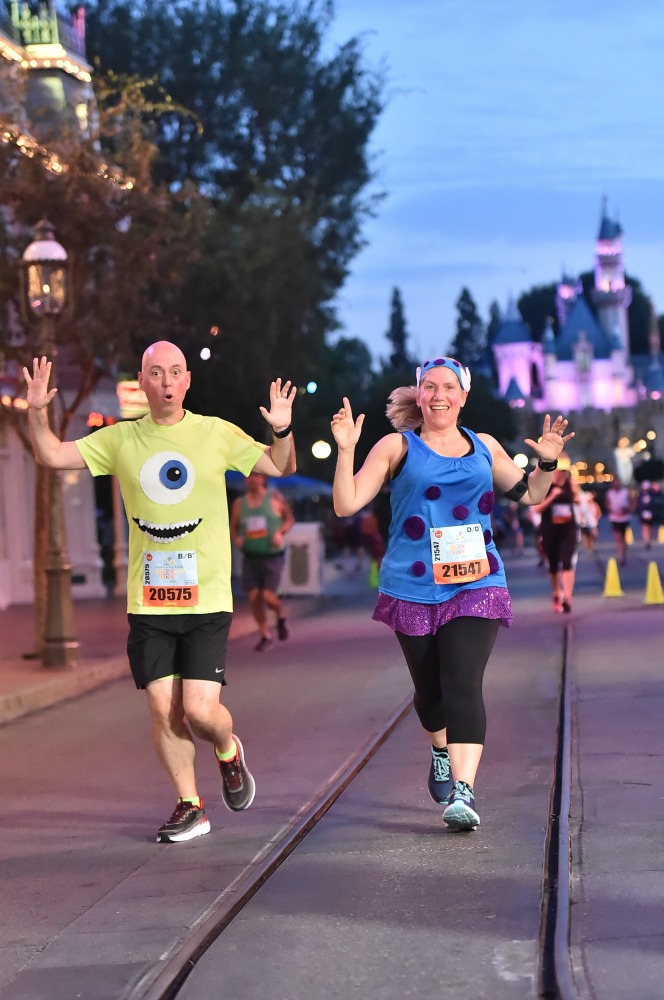 While I was away, my bloggy buddies were kind enough to share some of their favourite recipes. Lucy shared her Mini Boozy Chocolate Cheesecakes, Shari shared her Vegetarian Enchiladas, Chelsey shared her Vegan Potato Bake and Lauren's Hazelnut Slice was a big hit! Thank you, lovely ladies!  I also introduced you to Curvy Sam – she's so inspiring!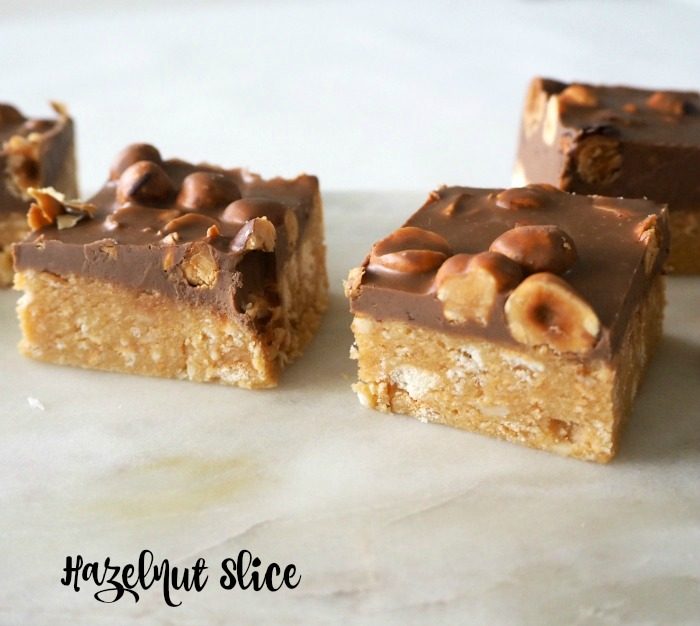 October
We were back on Australia terra firma and I celebrated my six year cancerversary. I say "celebrate" because every day that I can put between me and my cancer diagnosis diagnosis is a good day. To commemorate the occasion, I wrote an open letter to my thyroid. 
There was also a staycation, a spooky Halloween party and we finally got to walk the 7 Bridges.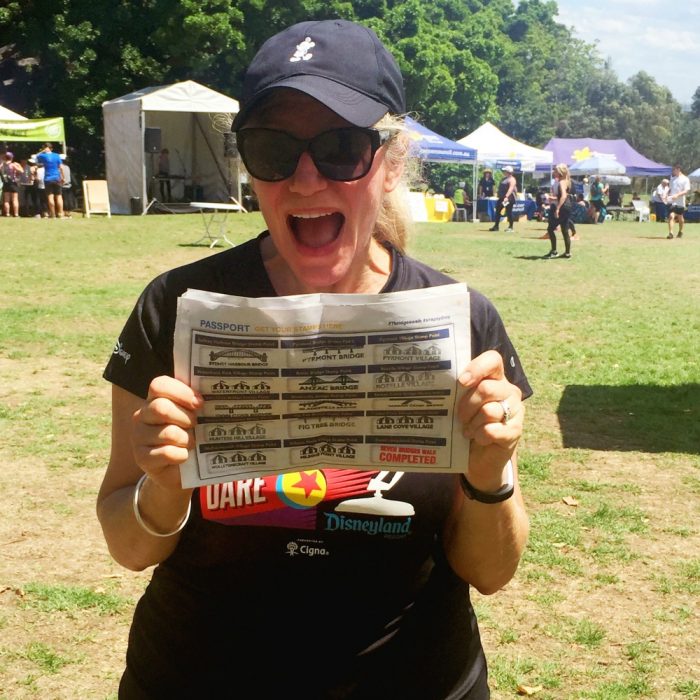 I got to introduce you to the oh, so inspiring Amanda, share my favourite foodie finds in Waikiki and give you the inside scoop on 10 of The Best Ice Creams in San Francisco.  
I made up for lost time in the kitchen with this Banana Slice with Muesli Topping and these Date Shortbread Fingers.
The Thermomix Creamy Salami Pasta proved pretty popular with you guys but my personal favourite has to be the Zucchini Lasagne. It's easy, delicious and totes addictive!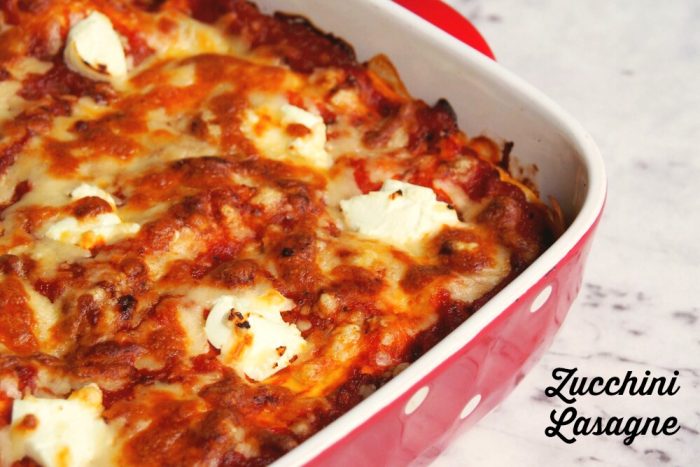 November
Wowzers, November was a massive month – in all the best ways. We celebrated our 13th meetaversary (that's totally a thing!) David's 4th strokeaversary, a clean bill of health (I'm "cancer free" until my next check up) and I went to Melbourne and came home with a Bupa Blog Award!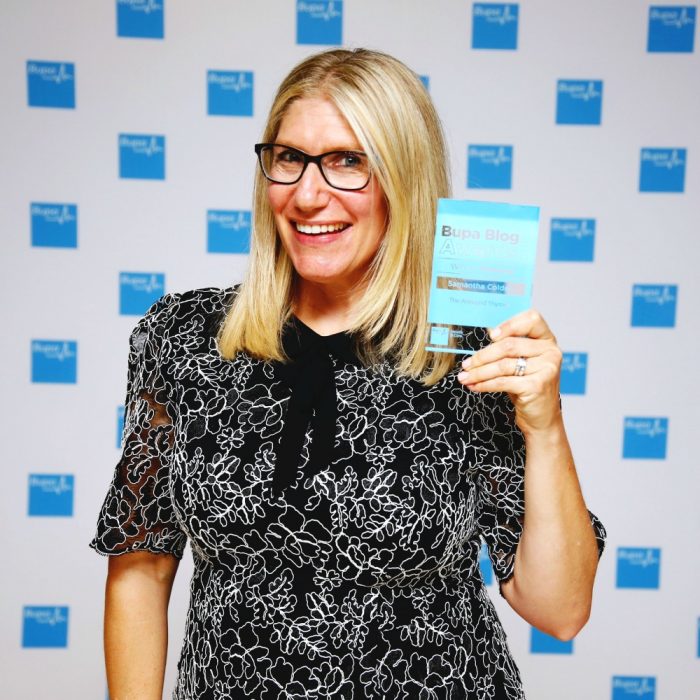 As if all that wasn't exciting enough, the blog turned 6 and we celebrated with a great giveaway from I Still Call Australia Home. 
I shared 9 Delicious Destinations to Eat in Downtown Disney,  10 Things For Couples to See and Do in Waikiki and David and I had fun playing Couples Travel Quiz Tag. Plus we had overseas visitors, interstate visitors and I got to see my pop idols Take That!
I was honoured to be able to introduce the record breaking mother and daughter duo, Jacqui and Camilla in the She's So Inspiring series and although my body was in November, my food ideas were fully festive!
I shared some super easy recipes for mince pies, Christmas cupcakes but it was the Yuletide Cherry Slice that really seemed to hit the spot!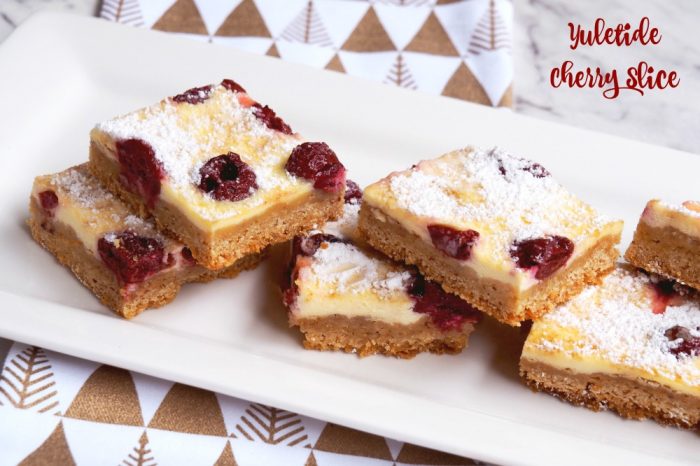 December
After such a busy November, I totally took my foot off the gas in the last month of the year and shared a recipe of a different kind, My Recipe for a Minimalist Christmas. I totally practised what I preached and took a bloggy break but not before Natalie shared her story in the She's So Inspiring series.
I finished off the year in the kitchen with this beautiful Ginger Beer Bundt Cake and the Peanut Butter Banana Rocky Road which sums up my year rather nicely – cool bananas, totally sweet with a side of nuts!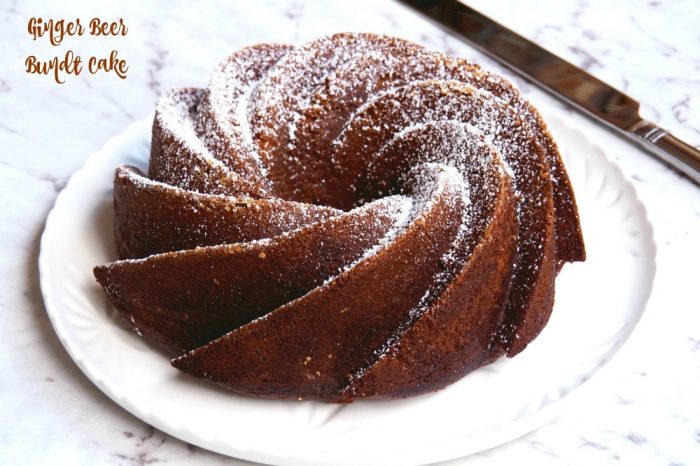 I spent my time off in December doing what I love most with the people I love the most. I'm finishing the year with a full heart, full health and a full belly.  2017 was a jolly good vintage, thanks for joining me on this crazy ride.
However you're seeing the new year in, I hope that 2018 is happy, healthy and full of yum! See you on the other side!
Do you have a favourite recipe or blog post? What was the best bit of your 2017?